Indonesia: Balanced politics amid major powers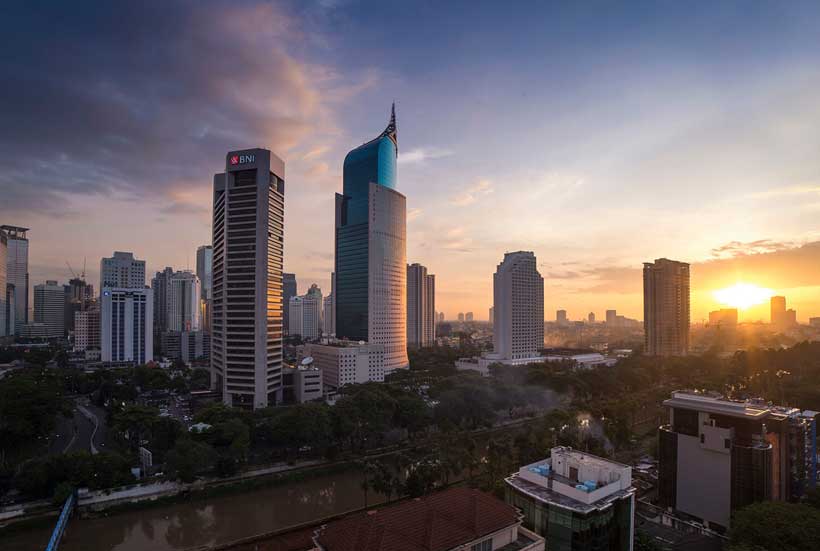 In 2020, Russia and Indonesia will mark 70 years to the establishment of  diplomatic relations between the two countries. Given that the epicenter of the geopolitical activity is currently shifting towards the Asia-Pacific Region (APR), the role of Indonesia as the planet's strategically important location increases.
Along with Russia, there are a number of other countries that are as keen on developing ties with Indonesia. One of them is Australia, which is particularly active due to its geographical location.
Indonesia and Australia boast a comprehensive bilateral strategic partnership agreement, which defines them as "strategic anchors of the Indo-Pacific Region". According to tradition, each newly elected Australian Prime Minister pays his first foreign visit to Indonesia. Prime Minister Scott Morrison, who took office on August 24, 2018, kept the tradition as well.
In Jakarta, Morrison met with Indonesian partners to discuss the details of a strategic cooperation agreement, which envisages economic cooperation, security measures, exploitation of marine resources, ensuring stability in the Indo-Pacific Region and social projects.
According to the Jakarta Maritime Policy Strategy (Global Maritime Fulcrum), Indonesia is regarded as the fulcrum between the Indian and the Pacific. Canberra also sees Jakarta as key to Australia's defense strategy.
Indonesia's territory embraces most of the archipelagoes north of Australia and these make a convenient springboard for a hypothetical threat to the Australian coast. In addition, Indonesia stands at the junction of marine and air routes from Australia to Europe and from Australia to Asia-Pacific countries. Joint naval exercises run by the Indonesian and Australian defense ministries account for 24% of the total, while 33% of the drills are held by the Air Forces, 30% by special services and special task forces, and 2% by the peacekeeping contingents.
Australia became the third country with which Jakarta signed a comprehensive strategic cooperation agreement after the United States (2013) and China (2015). In 2017, the two parties signed the Joint Declaration on Maritime Cooperation, in 2018 – the Maritime Cooperation Action Plan, covering 85 areas with the participation of 17 Australian and 20 Indonesian departments and agencies.
Australia finds Indonesia more important than Indonesia finds Australia. As a single continent, Australia attaches particular importance to foreign policy with a view to ensure its national security. As for Indonesia, it has a more introverted policy. Being the largest island nation on the planet, Jakarta aims to guarantee its security through internal consolidation of the many islands that make up the Indonesian state.
Pursuing the policy of "non-alignment", Indonesia seeks to diversify foreign economic and foreign policy relations. This becomes clear from the previous development of the Indonesian-Australian relations: Jakarta would quickly freeze projects with Canberra once it spotted a disproportionate presence of Australia in Indonesian politics.
That was the case in 1999 when Jakarta withdrew from the Security Agreement, signed in 1995, in 2013 when it suspended defense cooperation and cooperation between special services, and 2016 when it suspended the language training of military personnel.
For Indonesia, a multi-vector foreign policy is crucial for maintaining a healthy balance of power in the region. For this reason, Moscow is an attractive economic partner for Jakarta. That Russian-Indonesian contacts have been developing at fast pace can be concluded from the fact that there have been several meetings between the two countries' presidents, that Russia has been supplying Indonesia with weapons, that the two countries' armed forces have held joint exercises, that Indonesian representatives have participated in business forums in Russia and that the Russian capital has revealed in interest in Indonesia's projects in the mining industry.
Jakarta and Moscow are considering prospects for the introduction of a free trade zone in Indonesia and the EEU. Indonesia is also ready to join the Chinese global infrastructure project "One Belt, One Road."
Under the project, Chinese investments in the Indonesian transport infrastructure amount to $ 6 billion, which is clearly not enough for a rapid growth of transit of commodities and haulages from China and the Asia-Pacific countries through Indonesia. Indonesia's medium-term economic development plan stipulates local financing at 63% (4). The rest should come from foreign investors, which could include Russia.
First published in our partner International Affairs
Lost Malaysian Hopes and the Pakatan Catch 22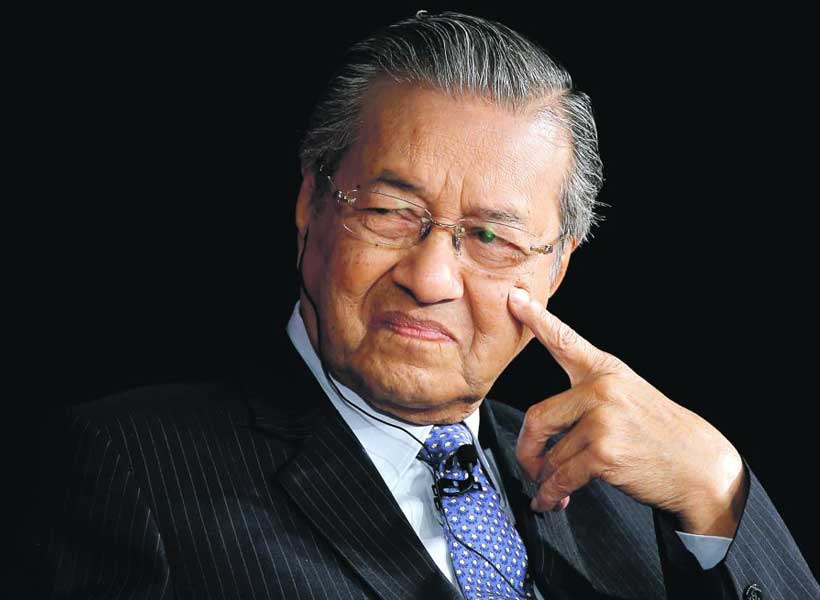 It took the Malaysian opposition more than a generation to topple the Barisan Nasional government, led by the now-discredited United Malays National Organization. Throughout mosques, coffee shops and markets in Malaysia, there has been an atmosphere of hope and anticipation by many for change that goes all the way back to when Mahathir Mohamed dismissed Anwar Ibrahim as deputy prime minister back in 1998 and jailed him in a trial regarded universally as trumped up.
From that day on Anwar Ibrahim became synonymous for reform in Malaysia. The charismatic opposition leader, from jail and out, managed to unite a wide diversity of NGOs and mostof the opposition parties against the Barisan. But it took 20 years and reports by the Sarawak Report, the Wall Street Journal, Asia Sentinel and others to expose what is now known as the 1Malaysia Development Bud scandal which tainted Prime Minister Najib Razak as a complete crook and his wife as a grasping harridan. Najib shut down critical parts of the local media and sacked the Attorney General before charges could be laid against him.
Mahathir, in quasi-private life through two administrations, once again mobilized forces to remove Najib, creating Parti Pribumi Bersatu Malaysia (PPBM) with the help of defectors from UMNO and joining the Pakatan Harapan coalition led from prison by his nemesis Anwar.
The 2018 election became a Mahathir-vs-Najib contest, where Najib was almost universally expected to hold onto power. There seemed to be an air of disillusionment with the electoral process and apathyduring the campaign. However, voter turnout was more than 82 percent. The Pakatan Harapan coalition defeated Najib, who was prevented from fleeing the country in a private aircraft for Indonesia. The surprised public instantaneously became euphoric, celebrating in the streets. Many Malaysians believed they would now get the reform and change they had long hoped for.
The Pakatan Catch 22
However, the defeat of the Barisan exposed a very complex electorate. Different groups of voters made their decisions for different reasons. Non-Malays saw the removal of the Barisan as the end of a dark apartheid era in which every citizen would be regarded as equal, as was promised by sections of the Harapan manifesto. In contrast, many urban, professional and middle-class Malays hoped that Mahathir would clean up the mess the country was in. Voters in rural Malaysia, particularly in Kelantan and Terengganu, didn't switch at all. They went to the rural Islamist Parti Islam se-Malaysia, or PAS. The small northern state of Perlis remained staunchly Barisan.
There is now a deep polarization in the Malaysian electorate between those who want a Malaysian Malaysia and those who want a Malay Malaysia. This is a massive dilemma for the reform government.
A major part of the electorate sees reform as a threat to special privileges that they have received since the advent of the New Economic Policy, an affirmative action policy for the Malay majority, in 1971. Three generations of education and political narrative have created this sense of privilege, which is deeply engrained in rural Malays. These sentiments are being played upon politically to the point where the government has had to stall decisions about child marriage and reverse its decision to ratify the International Convention on the Elimination of All Forms of Racial Discrimination (ICERD).
In addition, the Pakatan government is being subjected to pressure from sections of the Malaysian royalty, which led to the reversal in ratifying the Rome Statute, a prelude to joining the International Criminal Court, and the resignation of Johor Chief Minister Osman Sapian.
The government now faces a situation in which any future policy decisions and reforms must be framed from a Bumiputera perspective and agreed in royal circles. This is particularly the case as the government is extremely slow with any electoral reform, which would effectively weaken opposition to policy reform, through adopting the principle of "one vote, one value." Without electoral reform, any policy reversals will favor the newly formed UNMO-PAS alliance with its narrative pandering to the rural Malay electorate.
The Pakatan government needs to very quickly undertake electoral reform to counter the strength of the conservative electorate. Currently a rural vote can be worth anything up to four times an urban one. It is this imbalance that is providing UMNO-PAS with a powerful base from which to prevent the government pushing through any reform agenda.
However the latest news on electoral reform is that the Election Commission and UNDP will only make a joint study about the electoral system in the coming months, far too long for something that is threatening the very long-term livelihood of the government.
More of the same
With this inaction on electoral reform, it could be argued that the May 9 general election was not about vital reform needed in the country, but rather replacing one leadership group with another. In many respects the Pakatan government is acting just like its predecessor. The reform report handed down by the Council of Eminent Persons (CEP) has been suppressed by the Official Secrets Act, indicating the new government doesn't place a high priority on transparency.
The Sedition Act has not been repealed and is in fact being used to prosecute political opponents. The Anti-Corruption Agency (MACC) still cannot decide who to prosecute independently. Cabinet ministers have had corruption charges quickly dismissed against them. Political appointees are still being appointed to government-linked companies and statutory bodies.
Mahathir's Parti Bersatu and Parti Keadilan Rakyat, the two Malay parties in the Pakatan Harapan coalition, both strongly resemble UMNO right down to the internal politics and squabbles. With defectors from UMNO freely running across to Parti Bersatu, the parties are looking more like a new UMNO.
In defense of the Pakatan Government, Mahathir has worked hard to form an operational government from a broad group of parties. However many within the cabinet are very inexperienced, and there is a strong sense of inertia and apathy coming from the largely ethnic Malay civil service, with stories of sabotage against the new government.
Even with Mahathir back in power, changing institutions that have been inefficiently built and harboring wasteful cronies of the previous government is very difficult. However what is sad to see is that many of these cronies are still being reappointed to positions of power.
The old guard still are very clearly in charge of the new government, which has a "back to the future" quality about it. Old rivalries continue. The Anwar-Mahathir power struggle continues from the 1990s. Gamesmanship seems to be a trademark of the new government. There are many disappointed with not being given plumb jobs and important positions within the new administration.
Consequently, the Pakatan ministry is more a transition than reform one. The country must mark time until Anwar takes over from Mahathir to become prime minister. The country is waiting for someone who currently has no position in government. The country is waiting for someone they don't really know very well.
Anwar Ibrahim was the education minister who introduced Malay medium at schools, which many claimed was a major setback to the country's education system. Anwar advocated IMF intervention in the 1997 Asian financial crisis. Anwar is well known for saying different things to different audiences.
From Anwar's actions and stands taken over the years, he seems to be more a pragmatist rather than a visionary leader. Most of the policies he has advocated are populist, even though they may not be in Malaysia's best interests such as the abolition of the goods and services tax that Najib put in place, denying the government a critical source of revenue, and maintenance of fuel subsidies. Anwar's politics have been high in gamesmanship at a time the country really needs to get down and focus on the social, economic, financial, and institutional problems facing it.
As a sideshow, Najib, still active despite charges against him for looting 1MDB, is looking for a political solution to his problems rather than a legal one. Current electoral demographics favor him. The UMNO-Pas alliance will enable Najib to skillfully exploit the insular side of the electorate. The Pakatan government's mistakes have shown up electorally in the last two by-election results.
Najib also knows, if he can say out of jail, that he will not be facing Mahathir in the next election. Most probably he will be facing Anwar, who has made many strategic blunders over the years in election campaigns.
Malaysians are very quickly losing hope in their new government, especially with the Malay-Malaysian narratives that are creeping into the arena. With the Pakatan government waiting for its new leader and its current leader going back to his old policies of the 1980s and 90s with flying cars, the Singapore aggravation, looking East, privatization and a secretive executive government, real economic and market reforms are not on the agenda, even though some of these reforms are very doable.
Institutionalized discrimination appears to be strengthening rather than being eliminated. The new narratives Pakatan members talked about during the election have all disappeared. The national mindset is going back to an insular view of the world.
Author's note: Originally published in the Asia Sentinel
Sustainable development by 2030: Achievable in Cambodia and Asia and the Pacific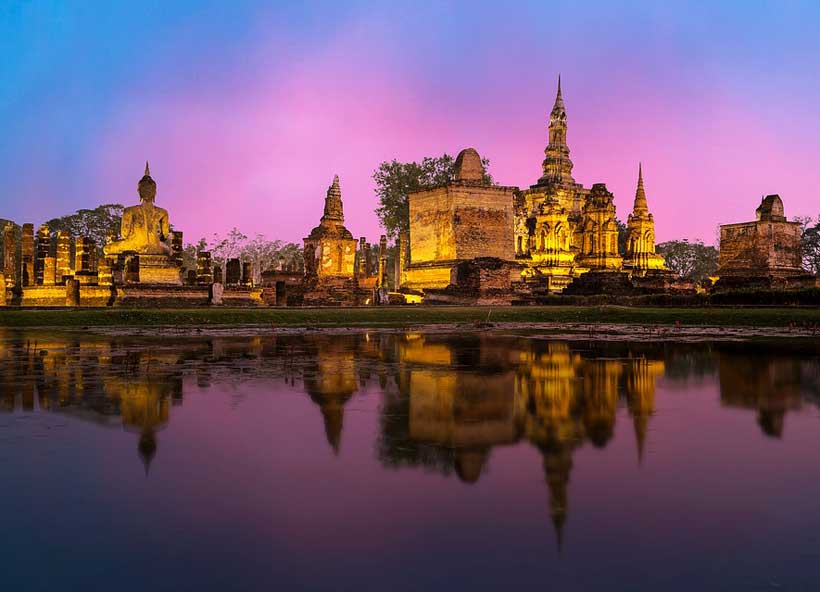 Cambodia's recent development story has much in common with the broader region. Phenomenal growth has changed its economy and society beyond recognition. Yet as in the rest of Asia and the Pacific, progress must be accelerated if sustainable development is to be achieved by 2030. The additional investment needed is significant but is still within Cambodia's reach. Especially if the economy's transformation is managed to reduce poverty, and small and medium-sized businesses led by women entrepreneurs can flourish.
At the United Nations Economic and Social Commission for Asia and the Pacific (ESCAP), we take a regional approach to supporting our member States achieve sustainable development. We work with the whole UN family to overcome challenges which cut across borders and to achieve a sweeping set of economic, social and environmental objectives captured by the United Nations 2030 Agenda. I am meeting the Cambodian leadership this week with these objectives in mind. To build on our region's successes and join forces to accelerate progress.
This approach is crucial because our analysis demonstrates the region must strengthen its effort to achieve sustainable development. Asia and the Pacific has made progress towards eradicating poverty and providing universal education. Measures are underway to achieve affordable clean energy. Yet on its current trajectory, the region needs to do more to achieve all 17 Sustainable Development Goals. When it comes to providing clean water and sanitation, decent work and economic growth, and achieving responsible consumption and production, urgent action is needed to change course.
Cambodia's impressive economic growth, above seven percent for over two decades, has reduced poverty significantly. Life expectancy has markedly increased, child and maternal mortality declined sharply, the incidence of infectious diseases reduced, and universal primary school enrollment achieved. This is an impressive achievement. Yet as in many parts of Asia and the Pacific, the proceeds of growth have not always been equitably shared. The focus must now be on improving the lives of the 4.5 million people who remain poor or at risk of falling back into poverty.
If Cambodia, and Asia and the Pacific, are to achieve the 2030 Agenda, increased investment is needed. We estimate the additional investment required across the whole of the Asia-Pacific region to be some $1.5 trillion a year. Our analysis shows that the region has the fiscal space to afford this. Yet while possible, mobilizing the additional resources will be challenging. Reforms to increase the tax-take and private sector investment will be necessary in many countries as overseas development assistance declines. In Cambodia, $3 of additional investment is required per person per day to achieve the SDGs. 5.4 percent of GDP a year could end poverty by financing cash transfer payments and universal social protection.
How can Cambodia take steps to make this happen? Effectively managing the structural transformation of the economy – shifting employment to more productive and diverse activities – will increase the resources available for sustainable investment and reduce poverty. Already, the share of agricultural employment has declined significantly and is now on par with the industrial sector. Services employ nearly half of the workforce. Now, the focus must be on improving labour productivity and supporting new, more advanced, higher value sectors. This would reduce the labour force's vulnerability to the automation of unskilled, labour intensive tasks. For this, we need to create an ecosystem which is supportive of innovation and entrepreneurs; especially micro, small and medium size enterprises (MSMEs).
MSMEs represent 99 percent of companies in Cambodia. It is a vibrant sector dominated by informal micro businesses predominantly owned by women. Yet MSMEs face a financing gap equivalent to 21 percent of GDP. We want to complement government efforts to improve their access to finance through an initiative focused on promoting female entrepreneurship, because the evidence shows that women-led MSMEs support gender equality and sustainable development. Women employ other women and spend more on their families. So, we are working to increase women entrepreneurs' access to technology and innovative financing solutions. We are supporting these activities with deeper gender analysis of the MSME sector, including in Cambodia. We want to ensure that the business environment is genuinely gender responsive, one that works for women, powered by women.
Cambodia has a major role to play in our region's effort to achieving the 2030 Agenda. The country's Sustainable Development Goals Framework which translates global commitments into national delivery efforts is a positive step, as is mainstreaming goals into its National Strategic Development plan. I am looking forward to working with Cambodia and its National Committee for ESCAP to strengthen its long-term development partnership with the UN family. To ensure the resourcing and financing of SDGs is as efficient and effective as possible, to support the productivity and successful economic transformation needed to initiate the least developed country graduation process, and to encourage women entrepreneurs as catalysts for a more inclusive and prosperous society.
Will the Voters protest be able to win Prabowo-Sandi?
In literatures on 2019 political campaigns and elections in Indonesia, popularity is a condition for image-building. When image is no longer effective, survey results can be instruments for opinion-building, as well as image recovery. Ideally, the electability of the incumbent must be above 50% with 20% distance from its competitor (the wider the distance, the better). The level of satisfaction of the incumbent's work performance must also get a high approval rating from the community. The goal is to create trust and establish bandwagon effect that the incumbents will be re-elected based on their performance. Incumbent came off strong because of the evidence of the work he did. Control over state resources, media and bureaucracy reinforces this argument.
On the other hand, incumbents can also be defeated if there is a survey of the level of public satisfaction towards the incumbent's performance to be 70%, with the electability is only 50% (or even <50%), which will not be proportional. This could mean that there are voters that are satisfied with the incumbent's performance, but will not vote for him/them/the incumbent. Or it can also be assumed that the voter is a swing voter. If not, then maybe the bubbles migrate to the undecided voters position, or become Golput (non-voters or abstainers). A separate survey is needed to determine how many the prospective voters (or non-voters) that can be influenced by the results of a survey.
Unlike the results from other survey institutions, Kompas and SPIN (Survey & Pollling Indonesia) stated that the electability of incumbents was below 50% (Kompas 49.2%, SPIN 49%). Clearly this is a warning for the incumbent that there is an indication that a portion of Indonesia's population (50%) in actuality provides opportunities for its competitors. In other words, incumbents and competitors have the same potential and opportunity to win and to lose (50:50). It can be assumed that some of the subjects in the survey wanted change. This is an indication of protest votes against the government. A protest vote is that someone vote for party usually support in order to disapprove of something they are doing or planning to do.
Public perception on the current economic situation is very important. If it is good, the incumbent will be re-elected. But if it is bad, then the opponent will be able to take advantage. Economic issues are the most important issues that can cause incumbents to lose. The percentage is 50:50. SPIN's survey results stated that Jokowi's focus in choosing development priorities was a mistake, thus created opportunities and momentum for Prabowo-Sandi as competitors to pursue and boost their electoral potential. While Kompas' survey results saw that there was a decrease in society satisfaction towards government performance.
However Jokowi is still a strong candidate to win the presidency. If incumbents are strong, but are in a state of low level of confidence, then their strength will be based on logistics and bureaucratic instruments or other state institutions in mobilizing its support. Whereas the opposite party will rely far more on powerful militancy. It is predicted that the 2019 presidential election will be close. Because the pair of candidates have the same opportunity. Even though incumbent (Jokowi-Ma'ruf Amin) is still superior, but the gap is narrowing, instead of getting wider. Right now, the pair of Prabowo-Sandi from the opposition party are catching up. So, whoever candidate wins, it will be very close.