Improving Vocational Education in Thailand: An interview with Khunying Sumonta Promboon
Bangkok – When robots are advancing and industries are playing catch up to technological advancement, vocational education plays a pivotal role in national development. Instead of arcane theory, vocational education trains students with sophisticated, hands on and practical skills needed to excel in the world of work. Vocational training offers an up to date and cutting edged techniques for students not only comply but push technical boundaries forward. Countries that excel in their industrialization all champion vocational education – Germany, China and Taiwan to name but a few.
Thailand, despite setting its eyes for Thailand 4.0 to transform its economy to digitalization, automation and robotics, is falling behind the race to the top. The World Bank found that 40% of the top tier international firms reported the inadequate skills as the major constraint. While the country is in much needed position for vocational education, there are only 1 million students in vocational school comparing to 2.5 millions in higher education. Although the country has more than 900 vocational colleges, students opt for higher education because better images and prestigious. When news about vocational education in Thailand are filled with images of violent students and gang fights amongst students, there is a dire need to reform this important sector. Rattana Lao, Program Officer in Policy and Research at the Asia Foundation, talked to Associate Professor Khunying Sumonta Promboon, the President of Chitralada Technology College on ways in which Thailand vocational education can reform itself to better respond to national demand: One step at a time.
What role should vocational education play in Thailand?
Vocational education should be the main educational track to educate and encourage young students to partake in the national development of the country. After receiving basic education of grade 1 to 9, the majority of students should enroll in vocational education. However, the case of Thailand is different. The majority of Thai students like to enroll in basic education of grade 10 to 12 and continue to enroll in universities rather than vocational education.
How can one promote vocational education?
Many factors need to be taken into account in order to incentivize more students to enroll in vocational education.
Firstly, students need to have guaranteed employment. Such employment should begin when they are still students, an internship of some sorts. This requires a close collaboration between educational institutes and corporates. A symbiosis between the two stakeholders is necessary. This is not widespread in Thailand. The opportunities are still inadequate and limited to a few top students in colleges rather than available equally to all students.
Secondly, the social attitude must change. In Thailand, parents want their children attend higher education and receive bachelor degrees, master degrees and PhD. To change this attitude, it will take time. It goes back to the first point that students need secure employment.
We incorporated these ideas into the creation of Chitralada Technology College. We want to take lead in enabling students who take vocational education with us being able to transfer into higher education later on– making the opportunities for education and employment aligned.
What are the problems of vocational education in Thailand?
The first problem is the social bias. People prefer basic education because its more prestigious. The second problem is students do not know the diversity of career paths. They know only limited choices of teachers, soldiers and doctors. The educational counselling in Thailand needs an improvement.
What does Chitralada Technology College try to do?
There are two institutes within the same umbrella. The first is Chitralada Vocational School and the second is Chitralada Technology College. There are total number of 800 students in these two institutes. Although we are small in sizes, we would like to lead best practices in term of vocational educational practices. There are many programs that we offer for students.
What is your strategy to promote vocational education in Thailand that is different from others?
We have extensive networks of 67 businesses throughout Thailand as well as partnered with other organizations. In total, we have MOUs with more than 80 institutions. We partnered with Singapore, China and Germany.
Can you give examples?
With China, we partnered with Leshan Vocational Technical College. They accept our students' exchanges for culinary school. There is also Tienjin Sino-German Vocational Technical College that we partner about mechatronics. With Singapore, we work with Singapore Polytechnique. We are beginning to initiate exchanging programs with Temasek and Singapore Polytechnique. Last year, we took Singapore students to Sumutsongkarm to visit local communities who produce shrimp pastes. It's impressive idea they are creating. There is also Senior Expert Project we partner with Germany. Mostly it is about mechanics and mechatronics.
How do these collaborations help Thailand?
These are successful countries who implemented vocational education and we can learn from them.
There are a lot of pictures of Her Royal Highness Princess Maha Chakri Sirindhorn. How does HRH inspire this college?
Her idea is to educate students according to their talents. Those who do not like academic track should have the opportunity to pursue other alternatives. Her Royal Highness plays a monumental role to guide our college's direction and inspires us to excel. When HRH visits other countries, HRH enables the college to expand our collaboration with successful institutions from abroad.
We want to change the images of vocational students in Thailand from being violent students to be responsible students.
Maximizing Indonesia's Public Diplomacy Through Indonesia's First Mosque in London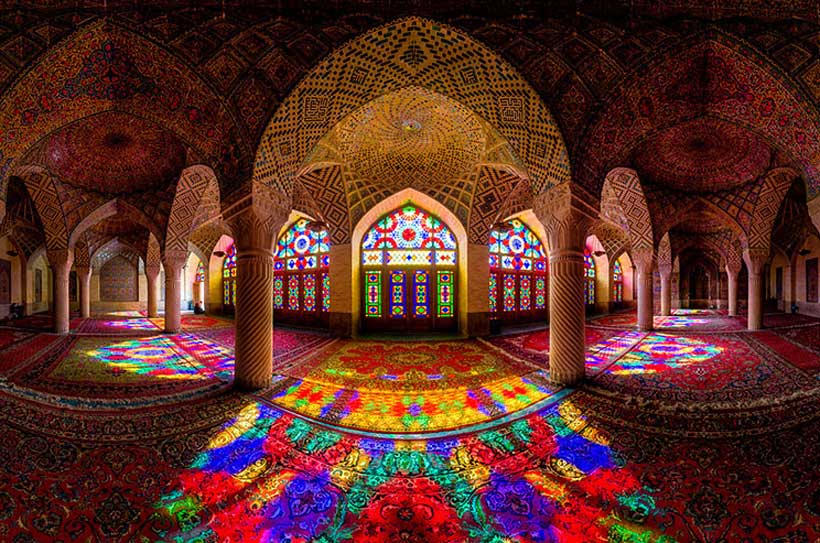 Indonesia and UK have established bilateral cooperation in December 1949 in which the bilateral cooperation includes economic cooperation, tourism, energy, education, and industry. The existence of these forms of cooperation shows that the UK and Indonesia already have ties and must maintain their relations. The relationship between the two countries continues to develop, and not only state actors can cooperate, but non-state actors, especially the international community, and assist the role of the state (one track diplomacy) in carrying out diplomatic activities. One aspect that greatly contributes to shaping the characteristics of the international community in carrying out communication activities, and indirectly can be a strategy to introduce the characteristics of the state through social and cultural aspects. Currently, the social and cultural aspects have become aspects that greatly contribute to forming a mutual understanding of the international community, establishing harmonization among the international community. However, the international community can carry out a people-to-people strategy formed by Indonesia to the UK is to establish the Indonesian Islamic Center (IIC) mosque located in Colindale, London.
The first Indonesian mosque built in London has a plan to accommodate a capacity of around 500 worshipers (Kristina, 2021). The existence of the mosque can be a strategy for Indonesian Public Diplomacy in introducing the characteristics of Indonesian mosques and can be a strategy for interacting with the international community in London by spreading the good image of the state especially Indonesia to the international community. As for spreading Indonesia's good image, Indonesia must be able to implement the diversity aspect. The Indonesian must be able to show the nature of religious tolerance towards all people. the existence of an Indonesian mosque in England, it is hoped that with this existence, the mosque will not only be visited by the Indonesians but also given the freedom for all Muslims who want to worship in the mosque regardless of where they come from, besides that, Indonesian must reflect a good nature to the international community by not discriminating against anyone who wants to worship in the mosque. The data from the Office for National Statistics (ONS) explains that the number of Muslims in the UK in 2019 reached 3 million people and in some areas in London almost 50% of the population is Muslim (Windiyani, 2019). Therefore, the diversity of people from countries who worship at the mosque, so that can be a strategy that can be maximized by Indonesia to make it a tool of Public Diplomacy (Second Track Diplomacy) which is the second path carried out by non-state actors who can contribute to smooth the goals of a country. Through the good image delivered by Indonesian in London, it can be added value for the Indonesians in spreading the advantages of a country. Not only introducing the characteristics through the architect of the mosque building but the Indonesian in London must participate and contribute to providing good service for the international community in London. Thus, it will have a positive impact on Indonesia that Indonesia can be known as a country that is harmonious, tolerant, and upholds peace to everyone without discriminating against the identity of each individual. The formation of the first mosque in London, in the future, can become a forum for the Indonesians by holding various religious activities and gathering between Muslims in order to establish good relations. In addition, Indonesia's first mosque in London can also be used as a forum for teaching and learning process such as reciting Al-Qur'an together in the mosque it is an opportunity for the Indonesian who is in London to do good things by conducting activities at the mosque with local and foreign Muslims.
The construction of Indonesia's mosque in London is a good first step to maximize Indonesia's nation branding to strengthen Indonesian identity with the presence of Indonesia's mosque in London. In addition, the existence of Indonesia's mosque in London, it can enhance and promote the socio-cultural aspects of Indonesia to the International community. Which will have an impact on improving and achieving the partnership between Indonesia and UK. Indonesia and the UK have 7 characters, including point 7 on social and cultural aspects which explains that there is a cultural partnership to create a mutual understanding of each other. In order to maintain the relations and facilitate cooperation between the two countries, it is necessary for involving various actors, both from state actors namely the government, and non-state actors, namely the international community. By maximizing the contribution of the two actors, the relations between the two countries will be harmonious and bilateral cooperation will run smoothly in the future. However, building a mosque requires contributions and involvement from various parties to assist in the construction process. Where the existence of Indonesia's mosque in London is a form of representation of Indonesia abroad, consequently, it needs to be maximized both in the development process, the architect used, and adequate funding. Through the fulfillment of this point, the existence of Indonesia's mosque in London will be achieved and the strategy to maximize Indonesian identity through the presence of Indonesia's mosque will also be achieved well. Both in terms of promoting Indonesia's mosque and the interaction of the international community there. These two things are important things to be realized that can be used as a strategy to maximize Indonesia's performance and good representation in the international community. The formation of a good image of a country will have a good impact in the future. Which a country will always be remembered as a harmonious country, uphold peace, and be seen as a good representative of the country. Through this formation, it will help the role of the state to smooth the cooperation formed between countries through the establishment of Indonesia's first mosque in London.
Cambodian Prime Minister's Visit to Myanmar: Weakening Role of the ASEAN?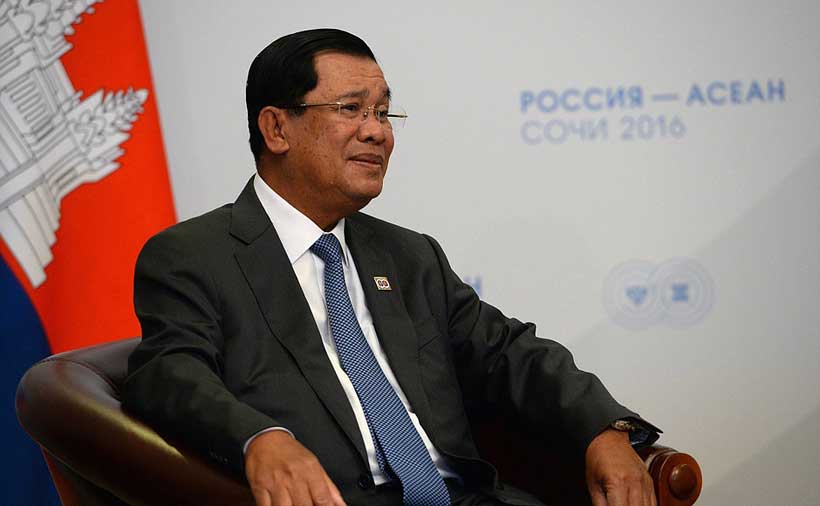 Cambodian Prime Minister Hun Sen recently visited Myanmar for two days despite a wave of condemnation that his visit undermines ASEAN and legitimizes Myanmar's deadly regime. Hun Sen is currently the chair of Association of Southeast Asian Nations (ASEAN) in 2022, and is expected to lead ASEAN in diplomatic activity on how to navigate Myanmar's political situation. As expected, Hun Sen was welcomed by the Myanmar officials, including Foreign Minister Wunna Maung Lwin, and was given a guard of honor. Accompanying Hun Sen are donations of medical equipment to fight Covid-19, comprising three million face masks, 200,000 N95 masks, 100,000 goggles, 30,000 personal protective equipment (PPE) suits, 30,000 face shields, 3,000 plastic boots, 50 ventilators appropriate for an ICU setting, 50 patient monitors and 50 oxygen concentrators. He was the first foreign leader to visit the country since the Myanmar military overthrew the democratically elected party and jailed it's leaders, including Aung San Suu Kyi. Since Feb 1, at least 1,435 people have been killed by the Tatmadaw in ruthless crackdowns on democracy protests. Conflict has also escalated in the nation's border zones creating a humanitarian disaster where tens of thousands of people have been fleeing for their lives. Prompted by Myanmar's exclusion from the bloc's summit in 2021, the premier has repeatedly signaled his intent to bring the country back into the ASEAN fold, arguing that the economic union was "incomplete".
Why has the Cambodian Prime Minister visited Myanmar, a nearly pariah nation in the world? Traditionally, Cambodia is a time-tested ally of Myanmar. This country has remained behind Myanmar solidly in times of crisis and challenges. Particularly, the current Hun Sen leadership is close to the military Junta of Myanmar. Cambodia has a different view about Myanmar and it's a deeply pro-Junta as Hun Sen believes that ASEAN did not operate very smoothly in 2021 on the Myanmar issue. As the ASEAN chair, Hun Sen is determined to find a way to halt the violence and maintain the "ceasefire" in Myanmar while pursuing the bloc's five-point consensus and bringing in humanitarian assistance. In his words, we cannot stand by passively while Myanmar falls apart and that we must find a way to resolve the stand-off between the opposing sides there and take advantage of all opportunities to pursue negotiations.
Although apparently the Cambodian leader focuses on political crisis in Myanmar, he has no concern for democracy, human rights and brutality of the military regime. He has no concern for the Rohingyas or any minority groups, which suits interests of Myanmar regime and its allies. Cambodia has launched a diplomatic blitz to rehabilitate the Junta first in ASEAN and then at the global level. Before taking over the revolving annual chairmanship of ASEAN, Hun Sen declared that he wanted the Burmese junta to be represented at the bloc's meeting. In responding to questions of whether Cambodia can resolve the issue of the Myanmar junta, Hun Sen mentioned that any resolution would have to come from Myanmar itself, saying that the regional bloc was only one part of helping the member nation find a solution. "It isn't based on whether Cambodia can resolve it or not, but Cambodia will try to compromise the situation of Myanmar to return it to a better situation.
Hun Sen is trying to use his personal influence as one of the oldest leaders in the region who is in power for more than 36 years and who even supported Vietnam's invasion of his country in 1978. His own leadership in Cambodia is also deeply criticized, so his diplomatic role can also help him legitimizing his power in one of the small but historic nations on earth, Cambodia. Hun Sen often refers to ASEAN's long-held convention of not interfering in each other's internal affairs as an excuse of not creating any pressure on the Junta government. He plainly promotes the idea that under the ASEAN charter, no one has the rights to expel another member.
Support for the Hun Sen Initiative
The visit of Hun Sen enjoys support from some members of ASEAN and outside. Cambodia enjoys strong endorsement from two powerful regional partners of ASEAN and members of ASEAN Plus Three, China and Japan. In a statement of Japan's MOFA, it is stated that Japan welcomes Cambodia's active engagement as ASEAN Chair on the situation in Myanmar, and both ministers shared the view to coordinate closely. Another close ally of Myanmar, China, is also strongly in favor of Hun Sen and Cambodia, as well as Myanmar. The Chinese foreign ministry official, Wang Wenbin states that China appreciates Myanmar's readiness to create favorable conditions for ASEAN's special envoy to fulfill his duty and [he] works toward effective alignment between Myanmar's five-point road map and ASEAN's five-point consensus. In his words, "China will fully support Cambodia, the rotating chair of ASEAN, in playing an active role and making [an] important contribution to properly managing the differences among parties of Myanmar". Members of ASEAN such as Thailand and Vietnam have strong support for Hun Sen visit. Cambodian Foreign Minister Prak Sokhonn said that ASEAN member-state Thailand's top diplomat had sent a "congratulatory message" saying, "he strongly supported the outcomes of the Cambodia-Myanmar joint press release".
Against the Visit
Rights groups are calling the visit a charade. They openly argue that by failing to insist that he would meet with all parties to the conflict, including imprisoned political leaders like Aung San Suu Kyi, PM Hun Sen has demonstrated a clear authoritarian orientation that all issues can be sorted out in closed door talks between dictators. They argue that such kind stance of Hun Sen threatens to undermine the very fragile ASEAN decision that Myanmar political authorities cannot participate in future ASEAN events unless they abide by the 5 Point Consensus agreed by junta supremo General Min Aung Hlaing in April 2021. Activists also argue that with the false confidence generated by this ill-advised visit, the serious worry is the Tatmadaw will see this as a green light to double down on its rights abusing tactics seeking to quell the aspirations of the Burmese people. The worrying fact is that ASEAN has been making some efforts to stabilise the political conflict in Myanmar since the 2021 coup, but many view Hun Sen's visit undermines this progress. Understandably, anti-coup activists and leading members of Myanmar's shadow government, the National Unity Government, have also condemned the visit across social media. The most outspoken ASEAN members against the visit are Indonesia and Malaysia who led the process in 2021 to keep the Junta leader, General Min Aung Hlaing out of ASEAN process for his blatant breach of 5-point consensus to which he was also a party.
Who has benefited from the Visit?
Undoubtedly, it is the military Junta of Myanmar who has gained exclusively from this visit orchestrated by the pro-Junta members within and outside of ASEAN. Myanmar and Cambodia are particularly happy with the outcomes of the visit. In the first place, the Myanmar Military has already achieved a huge diplomatic advantage from the visit of Hun Sen as he became the first foreign leader to visit Myanmar and meet the regime's leader, Min Aung Hlaing, since the military overthrew the country's elected government in February 2021. Meanwhile, the two leaders discussed bilateral relations in a 140-minute meeting in the capital of Naypyidaw and they agreed that the ASEAN Special Envoy could be involved in the Myanmar peace process. Myanmar believes that Cambodia will rule with fairness during its chairmanship this year of the ASEAN. To Myanmar, there were "good results" from the Cambodian leader's visit that boosted the military leadership as they argue that international pressure on Myanmar had not dialed down, but Myanmar would not bow to it.
Despite the satisfaction of Myanmar and Cambodia, Malaysian Foreign Minister Saifuddin Abdullah criticized Cambodia's Prime Minister Hun Sen for taking unilateral action in meeting the leader of Myanmar's junta. The foreign minister further added, "We would expect that he could have at least consult – if not all – a few of his brother leaders as to what he should say." He reminded that ASEAN position would not change that until there is clear progress on the five-point consensus Myanmar's representation at the Asean summit and related summits at the end of the year should remain non-political. Indonesia is another powerful member of ASEAN also criticized that visit and identified it as a futile exercise.
Another immediate outcome of the visit is postponement of the first ASEAN meeting known as The ASEAN Foreign Ministers Retreat (AMM Retreat) initially scheduled on Jan. 18-19, 2022, in Siem Reap province under Cambodia's 2022 chairmanship. Although COVID 19 was shown as a reason behind this decision, it is the division among the bloc's members over Prime Minister Hun Sen's visit to Myanmar has played a vital role behind this new development. Discords within ASEAN over Hun Sen's trip to Naypyidaw and a potential invitation to the Myanmar junta's foreign minister to attend the ASEAN diplomats' retreat might be why some ASEAN members chose not to attend the meeting. Precisely, the issue is members' intense disagreement over ASEAN chair's invitation to the Myanmar military-appointed Foreign Minister Wunna Maung Lwin have created an impasse. It may be mentioned that Brunei, Indonesia, Malaysia, the Philippines and Singapore had backed shutting out the coup leader from the regional bloc's top summit in 2021 when Brunei was the Chair of the bloc. Analysts fear that the postponement effectively delays the official endorsement of Foreign Minister Prak Sokhonn as ASEAN's new special envoy for Myanmar.
By visiting Myanmar and meeting with Min Aung Hlaing, Hun Sen legitimized him and at the same time, weakened the role of ASEAN in playing a constructive role in the Myanmar crisis. The military leader in Myanmar had promised, among other things, to end violence and give an ASEAN special envoy access to all parties in the Myanmar political crisis, but he has done none of those things. Hun Sen has reversed the stance of the previous Chair Brunei, which created positive pressure on the Myanmar regime. Now the visit has questioned the credibility and limit of ASEAN to continue its meaningful and effective diplomatic role in mitigating the crisis in Myanmar, which has adverse impact on the future of democratic movement and the possible repatriation of the Rohingyas.
Laos Prime Minister visit to Vietnam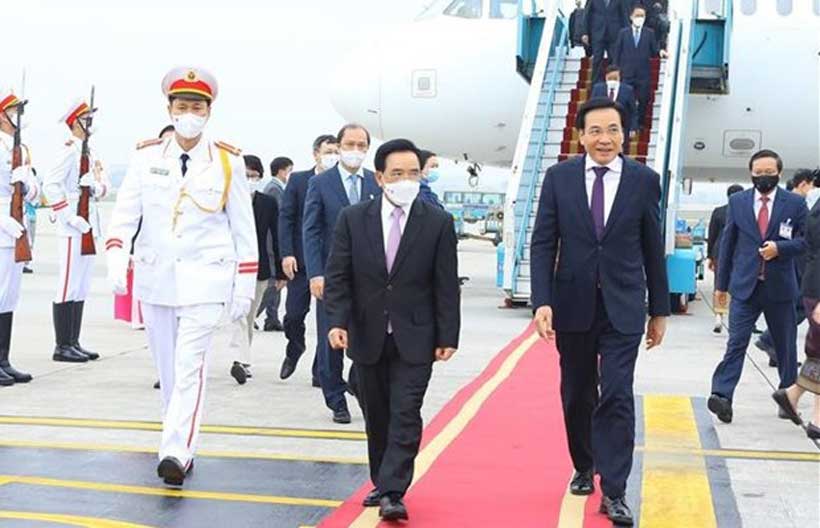 Laos Prime Minister Phankham Viphavanh along with a high-ranking delegation visited Vietnam from January 8 -10 to strengthen ties with its neighbour country. The official visit of Laos Prime Minister to Vietnam ushered in a new phase of interactions and outlook in friendship between the two neighbourly countries of Indochina. The Laotian prime minister would also usher in the era long celebration of the friendship between Laos and Vietnam in the year 2022. Given the fact that the two countries of Indochina have suffered the after effects of the pandemic COVID-19 in the year 2021, and have decided to enhance their partnership in select areas for protecting the mutual interest and forging cooperation between the parties, the government and developing people to people interactions. Vietnam has taken cognisance of the fact that the neighbouring countries require support both in terms of medicines, diagnostics and other health equipment which was required during the times of crisis.
Vietnam had given medical equipment and diagnostics kits worth US$2.2 million to Laos, and also sent a few of its medical personal to assist the Laotian patients and Vietnamese overseas citizens in Laos. At the times of crisis, even Laos has given Vietnam nearly US$300,000 for pandemic containment response and even the private sector in Laos came forward for giving 1.4 billion dollars to the Vietnamese communities located closer to the border of the two countries. Between Laos and Vietnam there has been economic and development cooperation under that there are more than 209 projects under which Vietnamese firms have invested more than $5.16 billion in Laos.
In terms of education, training and developing capacities the two countries have assisted each other and Vietnam has offered more than 1200 scholarships to Laotian officials and students for enhancing their knowledge and capacities.
Since last year the interaction between the two countries has been more profound and there has been a visit of party general secretary, presidents, and prime ministers of the two countries. In August 2021 Laos general secretary and president Thongloun Sisoulith paid an official visit to Vietnam. During the visit the discussions were held with regard to improving ties and elevating ties to the next level. One of the important agenda points which have been discussed was bringing about reforms and ensuring national construction and defence between the two countries. The party general secretary appreciated the extensive reforms which have been carried out in Vietnam in the last three and a half decades after Doi-Moi(economic reforms programme initiated in 1986). The two sides also discussed developing conducive conditions for mutual development and ensuring stability and prosperity in Southeast Asia. The issue of development in Mekong subregion and developing interactions at World Trade organizations were in the agenda too. One of the important highlights of the visit was strengthening cooperation and coordination with Cambodia so as to promote the CLV developmental triangle area. Laos and Vietnam also share the resources of Mekong River and it has become imperative for the two countries to develop institutional links and coordination mechanisms in this context. The two sides were also keen on developing defence ties and addressing challenges such as cross border crime an undertaking joint border patrol.
Following this visit, President Phuc visited Laos in his new term and the discussions were held between the two counterparts on COVID-19 pandemic cooperation and undertaking special efforts particularly in regional organisations as well as in the United Nations. During that visit nearly 14 cooperation documents were signed between the two ministries particularly in the fields of security, defence, drugs control, power exchange, and mineral exploration. The visit also opened new vistas of cooperation between the two sides and but trust the need for special solidarity and comprehensive cooperation. During the visit the 43rd meeting of the Vietnam Laos intergovernmental committee was also held and the two sides also decided on the cooperation strategy for the next decade (2021 to 2030). In fact, one of the important highlights of the visit of president Phuc has been the wide coverage which has been given by the media in Laos and also highlighting the special friendship between the two nations.
This visit of the Laos Prime Minister forms the basis of solidarity, political acknowledgement, and confidence between the two parties in the Indochina. Vietnam has also helped Laos in building its National Assembly which was worth 111 million USD dollars. Vietnam showed urgency and immediate support when Laos was facing widespread effects of COVID-19 pandemic. In one of the statements which was made by the Ambassador of Laos in Vietnam, he stated that this visit will build up foundation for a comprehensive partnership between the two nations in the year 2022. He added that this visit will help in deepening ties related to science and technology, culture, education, knowledge building security and defence ties as well as political interactions. The two countries have convergence is with regard to developing the age end of ASEAN meetings in the year 2022 as well as looking for better development avenues in the Mekong subregion. The Vietnam Laos friendship and solidarity year 2022 would help in better management of trade relationship, use of Vietnamese sea ports by Laotian businessman and exploring transport connections through the East West corridor.