Global community must go beyond military cooperation to assist Africa
Russian Special Presidential Representative for the Middle East and Africa and Deputy Foreign Minister, Mikhail Bogdanov, has urged global community to go beyond military cooperation to assist African countries that are still facing a number of serious development problems particularly infrastructure, social inequality, healthcare and education.
According to Bogdanov, transnational problems, the issues of arms smuggling, drug trafficking, illegal migration and even slavery continue escalating on the African continent.
"Joint efforts of the whole global community are required for meeting those challenges, I am confident that the aid to African states should go beyond military components," the Russian diplomat stressed.
"It is necessary to fortify public institutions, engage economic and humanitarian fields, construct infrastructure facilities, create new jobs," Bogdanov said, adding "those are the ways of solving such problem as migration, for example, to Europe."
Bogdanov was contributing to the panel discussions on the topic: "Engaging Africa in Dialogue: Towards a Harmonious Development of the Continent" at the Dialogue of Civilisations Forum that was held from October 5-6 in Rhodes, Greece.
This plenary discussion aimed at identifying specifically African countries' priorities and issues holding back these countries and if competition between the West and Asia could benefit Africa, or is a more collaborative effort needed.
Bogdanov's advice to the global community to go "beyond military cooperation" came at the crucial time when as part of the foreign policy, Russia has increasingly stepped up exports of military equipment through its "military-technical cooperation" abroad instead of assisting with needed investment in economic sectors in African countries.
Within the context of strengthening ties, Director for International Cooperation and Regional Policy Department of Rostec, Victor Kladov, said at the Business Forum of 2018 Army Games recently organised by the Ministry of Defense of the Russian Federation that "African countries are now returning to military-technical cooperation market as their national economies steadily develop."
Rosoboronexport's cooperation with traditional importers of Russian weapons from Africa include Algeria, Angola, Burkina Faso, Botswana, Egypt, Ethiopia, Ghana, Libya, Morocco, Mozambique, Namibia, Rwanda, Sudan, South Africa, Uganda and Zimbabwe. It has recently concluded agreements with a few more African countries.
In March, President Putin chaired this year's first meeting of the Commission for Military Technical Cooperation with Foreign States and Kremlin's website transcript pointed to the geographic reach of military technical cooperation as constantly expanding, with the number of partners already in more than 100 countries worldwide.
It's an established fact that the major driver for Moscow's push into Africa is military-technical cooperation more broadly. These often include officer training and the sale of military equipment, though the full details are rarely publicly available.
The Stockholm International Peace Research Institute (SIPRI) reported in December 2017 that Russia accounted for nearly 20% of the volume of major arms supplied to sub-Saharan Africa.
The Soviets provided military assistance, a historically accepted view, but many experts have also acknowledged that now ideology is not a significant factor.
Dmitri Bondarenko, Deputy Director of the Institute for African Studies Institute (IAS) of the Russian Academy of Sciences, told me: "With African countries, the primary aim now for Russian business is to regain a competitive edge in the global arms trade, and what's interesting is that the approach is not ideological but very pragmatic – you pay, we ship. It's simply business and nothing more."
"Russia has revived their contacts with their African comrades that used to be the traditional buyers of Soviet weaponry. It is a similar policy, in the sense, that they are using military diplomacy once again in order to gain stature and influence in certain countries," Scott Firsing, a visiting Bradlow fellow at the South African Institute for International Affairs (SAIIA), wrote in an emailed discussion.
Arguably, Shaabani Nzori, a Moscow based Foreign Policy Expert, thinks that Russia's military-technical cooperation with African countries is appropriate in Russia's foreign policy but African leaders should also allocate enough money to spend on priority development projects in Africa.
"It shows clearly Russia's weak business engagement with Africa. Until now, we can't point to completed Russian infrastructure projects in Africa. There are many investment areas. What is important these days is Russia has to go beyond just selling arms to Africa! Still, Russia has the chance to transfer its technology to agriculture and industries in Africa," Shaabani said in the interview discussion.
President Vladimir Putin said a major part of Russia's weapons business includes new equipment supplies, upgrades and refurbishment of Soviet-era technology and hardware. "Russia places special emphasis on developing countries that gradually increase military procurement. We understand that competition in this sector of the international economy is very high and very serious," he said.
According to Kremlin website, Russia targeted global export contracts worth $50 billion in 2018. Russia's export priority is to expand its scope and strengthen its position on the market. Last year's results indicated that Russia has been keeping its standards high, confirming its status as one of the leading suppliers on the global arms market. The portfolio for Russian arms and military equipment stands at $45 billion.
Russia plans "to enhance multifaceted interaction with African states on a bilateral and multilateral with a focus on promoting mutually beneficial trade and economic cooperation" – the full text of the new foreign policy concept was approved by President of the Russian Federation Vladimir Putin on February 12, 2013.
Igbo Women Seek Biafra, Voice Nigeria's Bleak Future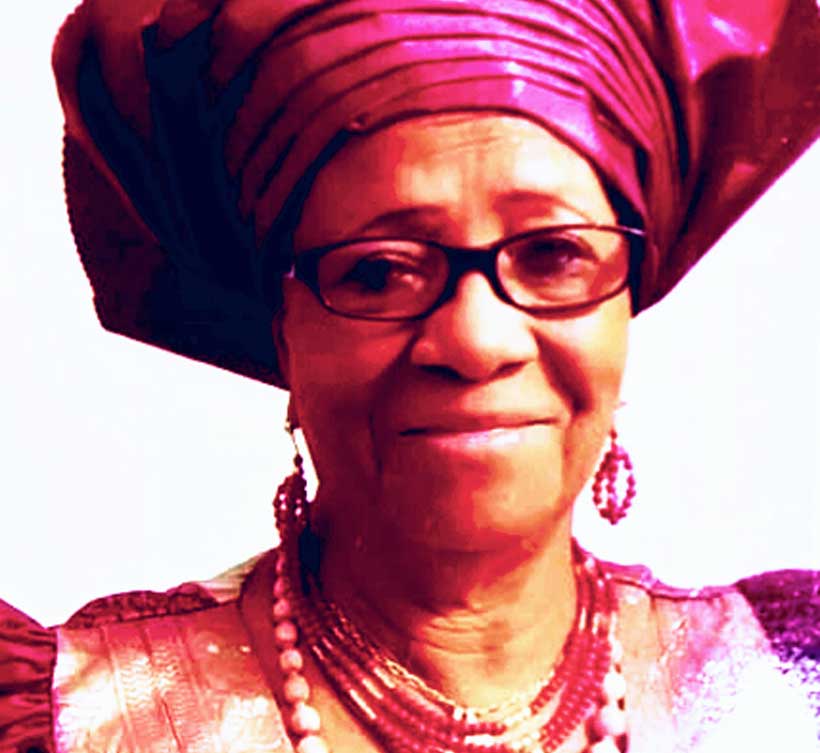 Nigeria is one of the largest by territory with population (estimated currently at 206 million) and huge economy in Africa. Situated on the southern coast on the Gulf of Guinea in the Atlantic Ocean, this country most often referred to as the "Giant of Africa" has never-ending multiple and complicated internal problems ranging from politics (system of federal governance) to widening economic disparity to cultural differences. The country has 36 states and it is officially called the Federal Republic of Nigeria.
Early July, Kester Kenn Klomegah had the chance and interviewed Chief (Mrs) Marie Okwo, President of the Igbo Women Assembly (IWA), about the impact of the civil war, the current politics and the role of the church in Nigeria. She is one of the remaining few Nigerians who have seen Nigeria from the struggle for independence through the development of its democracy. Mrs Okwor, who is an associate of the late Dr Nnamdi Azikiwe, is now the leader of the Igbo Women Assembly and one-time member of Advisory Council of the Peoples Democratic Party (PDP).
Established as an NGO in 2006, the Igbo Women Assembly focuses on women empowerment and the youth, it consistently encourages moral values particularly among young graduates. Headquarters in Enugu, Enugu State of Nigeria.
Here are the interview excerpts:
The Nigerian civil war (1967-70) was a bitter experience, and has also affected expected development in the Biafra State. What are your views about this, especially from women's perspectives?
The war of 1967-1070 war was a pogrom; a war of attrition meant to wipe out a whole race for no just cause. It reminded me of the Holocaust against the Jews. Those who died of hunger starvation, bombings were numerous in number. Malnutrition killed many children who developed a disease called "kwashiokor" – medical experts explain as lack of protein in the body and the belly fills up with fluid. I feel very emotional as I speak about this.
Suffice it to say, that the war could have been avoided, had Nigeria kept her end of the agreement at Aburi, in the Republic of Ghana, which came to be called "the Aburi Accord" that was reached in 1967. This venue offered the delegates security guarantee and that meeting was billed to be the last chance of preventing all-out war. The accord finally broke down because of differences of interpretation on both sides. This led to the outbreak of the war. Markets and places of worship were not spared from bombings and strafing. As a matter of facts, one of my domestic staffs lost her mother in one of the market bombings had been hurt by a shrapnel; she bled to death since medical facilities were scarce.
The effect of the war on the State of Biafra was deplorable: So much destabilization as the seat of government had to move from place to place and so could not settle down to the business of governing the people effectively. There were so many things to worry about, such how to get arms and ammunition. There was also the issues food insufficiency. Lack of concentration on the part of the Administrators and the Biafran military officers and soldiers had adverse effects on the Biafrans. As each area fell to the Nigerian military and their superior military weapons, civilians also had to relocate to safer areas. It was really rough and tough especially for nursing mothers most of who lost their babies. So so sad an experience.
Assessing the effects of the civil war today, especially from gender perspectives, what else can you say in this regard, will women play a more critical role in the administration of a Biafran state?
Before I comment on the role women can play in the administration of a Biafran state, let me mention the important roles they played during the war. It will be recalled that most men were in war fronts fighting to defend Biafraland. Others had lost their jobs and were forced to stay idle at home. The duties of catering for the needs of the rest of the families, therefore, fell on the women/ wives. In short, they became the bread winners.
On the roles women can play in a Biafran state, let me say, without fear of equivocation that without the contributions of women in governance, success will be difficult to achieve. Women have great potentials that should be harnessed in order to move the state forward.
How do you look at the political governance in the country in relation to Biafra State?
The government of Nigeria is vehemently aversed to the name Biafra. Mere mention of that name makes them chilly.This government would rather have Biafrans remain under servitude of the Caliphate North. The slogan after the was "No victor, no vanquished." That was the greatest deceit of the century. Biafrans have never been re-integrated.
The basis for unity no longer exists. Biafrans struggle for their survival without depending on any one. Since Nigerian government has refused absolutely to accept Biafrans as a component part of Nigeria, it stands to reason that they should be allowed to go and develop on their own at their own pace. It is pertinent to mention that the North contributes little or nothing to the development of the country. Rather resources from Southern Nigeria are controlled and squandered by Northern Elements.
On security in Nigeria, I wish to make it categorically clear that in Nigeria, security is at its lowest ebb. The Fulani Herdsmen are the cause of the unprecedented insecurity in Biafraland. They move about freely with their cattle carrying sophisticated AK 47. They destroy farmlands and crops, kill farmers, gang-rape and kill female farmers in their farmlands. The resultant effect of the destruction of farms and crops will be devastating as there will be monumental scarcity of food soon, this will spell doom for the masses.
Government and the security operatives are fully aware of the perilous situations but prefer to look the other way. Sometimes the police offer to pay competitions. A few days ago, a middle-aged woman was gang-raped by Fulani Herdsmen in a farm till she went into a coma she was taken to a hospital and later pronounced dead. The insult by these Fulani Herdsmen is a great insult to Biafrans. Why will these Fulanis not allow us peace in our space? Enough is enough! When people are pushed to the wall, they have no alternative than to fight back.
Igbo Women Assembly call for a Referendum to settle the issue, once and for all. Our children have no future in Nigeria. We feel like the Israelites while in bondage under the Pharaohs of Egypt. We desire freedom to follow our own designs and practice our Christian Religion without let or hindrance.
Are people really satisfied with the current government? What, in your objective view, are some of their political mistakes?
Nigeria has never been so polarized or rancorous as it is now. There's so much unrest which stems from oppression, corruption wrong choices of appointees to important governing bodies. Square pegs are placed in round holes indeed. The bitterness existing in Nigeria, at the present time, is unequalled. Security is non- existent. The reality is that there is unchecked anarchy. As things stand now, Nigeria may just disintegrate without gunshots.
Almost all of Nigeria's intractable problems emanate from imposition of candidates during elections; no free, fair or credible elections are conducted. The situation gets worse with every election.
In the first place, the Constitution under which elections are held is a fraud. Far from being the "People's Constitution." We have faced these mistakes since the inception of presidential system of governance in Nigeria. The system under reference is wasteful, encourages corruption and dictatorial tendencies.
In spite of the flaws in the Constitution, the ruling party has ignored most of the clauses which might enhance the peaceful co- existence of the citizens. Impunity is rife with this current Administration. There is therefore an urgent need for intervention by concerned people of the entire world. Any adversity that befalls a Nation will have adverse effects on other Nations if not nipped in the bud.
This is a clarion call by the Igbo Women Assembly for assistance by all who abhor oppression and bad governance. No justice, no peace! No peace, no progress!
As a highly devout Catholic, how would you argue that the church could be a tool to fight against all injustices and state maladministration, most probably corruption in the Federal Republic of Nigeria?
The church in Nigeria, irrespective of denominations, has a vital role to play in addressing the ills of Nigeria. It is the duty of the church to do all in her power to restore the dignity and moral values of our societies.
All of a sudden, acquisition of wealth has taken precedence over ìntegrity, justice and fair play. The church has a duty to inculcate the congregations with a sense of responsibility moral values and discipline. Most criminals and corrupt members of the society are not pagans but Christians driven into such negative behavioral tendencies by the system. It is interesting to say that wrong leaderships beget wrong followers.
Unfortunately, some pastors preach the gospel of prosperity instead of salvation, thereby driving people into acquiring filthy lucre through any means whatsoever. People quickly forget that greed and avarice lead to destruction. They do not remember that whatever one has on earth cannot accompany him/her to the great beyond. Others will enjoy the ill- gotten goods. Corruption has eaten deep into the fabrics of the nation and the church must make concerted efforts to bring the menace to the barest minimum.
And the Biafra diaspora outside Nigeria, especially in the United States and Europe…are they optimistic about break away of the Biafran State?
Biafrans in the Diaspora are even more enthusiastic about an independent nation than some Biafrans at home. Any sign that a Referendum is on hand will see a deluge of Diaspora Biafrans flying back home. They will contribute in no small measure to bring rapid development to the new nation-state. Surely, this new nation will overtake Nigeria, which regards herself as the so- called largest country, in Africa. Yes! Largest in all types of vices like kidnappings, rape, sleeze oppression, abuse of human rights and so forth.
What are your recommendations here, what should or must be done under the current circumstances in Nigeria?
My perspective on the future or the way forward for Nigeria, the country has expired and cannot be revived, neither can it be reactivated.It is my well-considered opinion that any group or ethnic nationality, which wants to leave this contraption, should be granted their peace and freedom. Nigeria is too large to be one country since there are too many differences in religion, cultures and traditions, food and languages and other factors. Nigeria has never and can never be one. Unity has eluded the country.
If, however, Biafra becomes unattainable then we should go back to the parliamentary system of governance. A weak center with regional autonomy. As things are now, the country is rudderless and groping in the dark. If no positive action is taken soonest, Nigeria will take a nosedive into a deep precipice, in this case, the name will become irreversibly extinct.
The Creative Journey into Africa's Future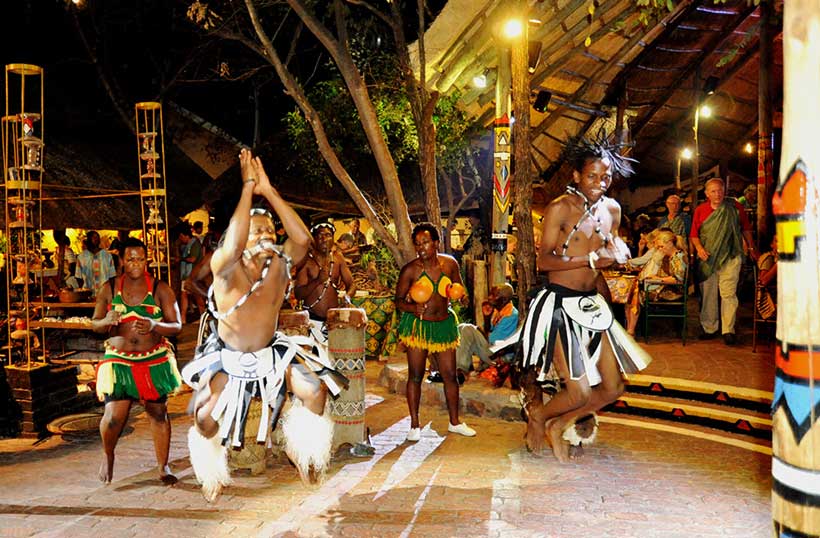 The African Union (AU), in partnership with Afrochampions, the pan-African business leadership network focused on regional integration and economic emancipation, has launched a virtual festival as part of the broadening of the "African Integration Day" celebration into a month-long commemoration of both AfCFTA commencement day (scheduled for July 1sy) and "African Integration Day" (July 7th). The festival enfolds the inaugural "Africa Integration Week" concept.
Background
African Integration Day was endorsed by African Heads of State to be observed on 7th July of every year. The "African Integration Day" became part of the AU's key flagship programmes to promote and amass broad support for the integration of African societies and economies.
The virtual festival, dubbed "The Boma of Africa" is a series of insightful convening to drive the "African Integration" agenda through a strategic high level engagement between the continental governance institutions, represented by the AU Commission, and the African private sector, represented by its strategic partner Afrochampions. This festival seeks to move beyond mere deliberations and delve deep into actions; actions that can inspire Africans to trailblaze in various fields such as science and technology, education and creative arts, as well as hone the region's talents for our common good.
The 2020 Boma of Africa is anchored on strong partnerships with the African Union, Afreximbank, Arab Bank for Economic Development in Africa (BADEA) and others to be announced subsequently. As part of the launch of The Boma of Africa, Afrochampions and its partners will be implementing four key innovative programmes between June and July 2020.
Creative Arts Challenge – Launch on June 12th
The "challenge" throws an invitation to all artists and creatives from across Africa to submit their daily artistic work across the categories of poetry, short story, animation/game, culinary art (recipe or short video guide), cartoons, short video, short audio, visual art, fashion, and craft) to the Africaboma website in the hopes of winning the grand prize or one of two consolation prizes, all sponsored by Africa's leading corporations. Entrants are to submit daily artistic work exploring these themes – African Unity is About Difference, African Science is Universal Science, Africa's Future is in its Past and Globalization is Africa's Friend.
There is an expectation that creatives will oppose or support the themes in their explorations in subtle and not so subtle ways. Applications for the Creative Arts Challenge are open until July 7th, 2020, and creatives may enter as many times and in as many categories as they wish. Besides the prizes, the best creative submissions shall be widely disseminated every day on the festival website and through the AU's media and publicity partners. There are no entry fees associated with this programme.
Inaugural Panel Discussion – July 1, 2020
This will be a series of virtual panel discussions with esteemed and distinguished leaders, former heads of states and experts in Africa. The panel discussion will centre on Africa trade, economic integration and growth in the context of post COVID-19 Pandemic: the road ahead.
The Grand Debates – July 3, 2020
This will be a series of productive discussions between selected eminent African individuals, heads of states, African economists debating on selected themes. These enlightening debates will be segmented into three sessions;
Inclusion ("To stop growing inequity, Africa must first heal its past")
Innovation ("To win at Science & Technology we must Africanize their essence")
Integration ("Bridging institutions matter more than building infrastructure in uniting Africa")
The selected thought leaders will be speaking for or against each of these aforementioned motions.
Africa Future Scenarios Challenge – July 4, 2020
This programme will convene the world's solutionists and futurists, while engaging in necessary conversations aimed at spearheading change and innovation. Afrochampions will select two reputable African universities to compete in painting a vision of Africa in 2063. Each university will have a different stance on four different carefully researched assumptions:
A. 2030 – Common Currency (Yes/No)
B. 2040 – Standing Army (Yes/No)
C. 2050 – Common Language (Yes/No)
D. 2060 – Common President + Parliament (Yes/No)
Showcase – July 5, 2020
This programme will showcase selected innovative projects that are working to accelerate the integration of African economies. It is also to launch the Africa Showcase Initiative and Africa Showcase Champions group, a partnership between The AU and Afrochampions, to periodically recognise institutions, projects and individuals working on concrete efforts to integrate Africa. Projects that will be showcased include the Essential Innovation & Design Accelerator (EIDA) and PanaBIOS, a secure, standardized, tamper-proof, transcontinental digital application suite for disease contagion monitoring, mass testing and infection traceability.
Biafra Sets the Alarm Clock at Midnight, Time to Wake Up
Over the years, high profiled politicians, academics and human rights groups have been talking about the armed attacks with its devastating effects on the economy in the Igbo-dominated South-Eastern States of the Federal Republic of Nigeria.
Nigeria gained its independence in October 1960. Since then it has strongly witnessed the sharp division of Nigeria into three regions – North, West and East – and this factor has further exacerbated the well-developed economic, political, and social differences among ethnic groups. The Igbo-dominated Eastern States have been struggling for peace and freedom necessary for development since the Civil War ended in 1970.
That was fought between the Government of Nigeria and the State of Biafra from July 1967 to January 1970. The Igbo leadership could no longer coexist with the Northern-dominated Federal Government. The Eastern River States are devastated, millions of the population deeply impoverished while resources remained untapped.
In this interview, for instance, Professor Nathaniel Aniekwu, Secretary at the Alaigho Development Foundation [ADF] in Nigeria, vehemently argues that 50 years after the civil war, the growing threats and frequent attacks by northern ethnic groups and the deepening pitfalls in the federal governance system have negatively affected the development of the Biafra. The Alaigho Development Foundation is a registered NGO with the key aims of addressing development issues in Igboland, and further fight for justice, civil rights and good governance in Nigeria.
How would you argue that 50years after the Civil War [1967 to 1970], growing threats and frequent attacks by ethnic groups have affected the development, particularly in the Eastern States of Nigeria?
It is not rocket science that capital [money] is a coward and therefore does not go where there is insecurity. The Biafra/Nigeria Civil war never really ended. What happened 50 years ago was a transition of the war from open shooting battles to economic strangulation war which has translated into asymmetric herdsmen/terrorist-based war.
The initial morphed face of the war started in 1970, and was aimed at strangulating the region through infrastructural/economic deprivation. The federal government policy of offering 20 pounds in return for any amount of wealth deposits an Igbo person had in the bank, especially in the face of the 3Rs [Reconciliation, Rehabilitation and Reconstruction] program of reestablishing the region was not accidental. This was quickly followed by the Nigeria Enterprises Promotion Decree of 1972, which had as one of its main objectives to promote Nigerian indigenous enterprises with a view to increasing indigenous equity participation in the national economy. We were supposed to acquire this equity with the balance of the 20 pounds after feeding.
The current phase of the war is the herdsmen/terrorist-based war, which is aimed at destroying our agricultural base and make us completely dependent and then overrun and take over our ancestral lands. These are all orchestrated by the same people who could not wipe us out on the battle fields. The world community continuously watches the large-scale atrocities committed in the country.
As long as these wars are going on, Nigeria cannot know peace and therefore no real progress. The Eastern region is totally out of the equation from the evidences of our realities. Any progress in the Eastern region must be home grown and organic. This is the real essence of the ADF's "Aku ruo'ulo" program. Only the desperate and degenerate Chinese will have the temerity to want to invest in Nigeria, but with conditions that makes it better for you to live without their investments.
How would you assess the overall economic development of the Biafra States?
The Biafra States are faring very well given the numerous and insurmountable challenges thrown at them. We have almost no federal presence in the region, no infrastructure, receive the least budget allocations and have the least representation in all the arms of the federal government. This is what has accounted for this current phase of the war. Ndigbo have indomitable spirits and cannot be rendered null and void economically, as long as they are alive.
The Government is, therefore, on their Plan C, which is physical annihilation and possessing their homelands. All economic indices show that in spite of the war against them, marginalization and exclusion from participation in the governance of Nigeria, the Biafra States continue to be very competitive and are very far from being worse off among the Nigerian States.
Do you think it could have been different if the Southeast or the River States were not under the administration of the Federal Government of Nigeria?
I don't think so, I know it. If they will let us be, even with all the deprivations and infrastructural neglect in place, Ndigbo will grow very quickly to become the go-to place for business. Our detractors know this much and that is what bothers them the most.
What are the economic potentials, especially for foreign investment?
The prognosis is very poor. Nobody goes for a swim in the desert. Only desperate investors still consider Nigeria as an investment destination for the earlier mentioned reasons. Although Nigeria is very richly endowed with natural and human resources, but it has quickly lost all its shining advantages. Moreover, whatever remains had been made in the past, has been squandered, especially as they seek to exclude Biafras from participation in political governance. They failed to deploy the appropriate resources, especially manpower, the broad-minded people who can guide and manage the development of the country, simply because most of them come from the Biafra States.
Under the current circumstances, how can the government make it easier to attract foreign investment to the region?
The bus has already left the station. The trust has been breached and the center cannot no longer hold. As a Christian, I believe that nothing is impossible with God. But we are not God. We have squandered a lot of goodwill, which all developmental programs required.
Frankly speaking, only a dedicated team of experts can possibly do a lot, if all the impediments on our paths are removed, the trust deficit reversed, religion seizes to be so dominant in our decision making process, the herdsmen/terrorists are reigned in, ethnicity seizes to be a criteria for appointments and recognitions.
Furthermore, if the ethnic nationalities will come together and decide on the form and degree of association they will have in a restructured Nigeria, and the level of authority that should reside at the center: if we shall confess and repent from our sins and seek forgiveness, then perhaps, we stand a chance of reversing the damage.
There are still a lot of challenges in achieving all that you have said above, but do you see any possibilities for national integration and a new leadership paradigm?
National integration is a very clear possibility, especially for The Biafra States. In fact, it is our only hope. Remember that Nigeria is made of many unwilling nations fused into the entity called Federal Republic of Nigeria (FRN). These nations have their inalienable right of association and with whomsoever they chose. These nations must choose their paths of integration.
For Ndigbo, not only that internal cohesion is imperative but also integrating in a union of the agreed is paramount. Leadership is very critical in attaining these objectives and this is where the paradigm shift is called for. Leadership must be looked from the point of view of the governed, at the micro-level of the society. A leadership that is organic and evolves from the people. Not a leadership foisted on the people by a band of degenerates.
Leadership paradigm shift is needed to look at the Igbo man as he is, what his essence is and then, try and appeal to that essence. Being republican in his core essence means that you cannot lead him the same way you lead the Yorubas nor Hausas. A leadership that achieves this will have a followership similar to what we had with Dr Nnamdi Azikiwe in the first republic or the followership General Odumegwu Ojukwu had during the war.
Note that the followership was so strong that during the war. Professor M. A. C. Odu and Ishiozo Mbu Amohuru went into the Nigerian territory, hijacked an aircraft and flew it down to Biafra. Such were the level of risks and sacrifices they could make. Please note carefully that when the same General Ojukwu joined the NPN upon his return from exile, Ndigbo unfollowed him, because he no longer represented their aspirations. That is the Igbo man. Seen from this perspective, the Igbo man is very easy to lead as long as you the leader is ready to be transparent and represent their aspirations.
Does that mean there are weaknesses in the Federal System of Governance?
I am usually very wary of stereotyping. By my professional training, I seek for solutions where there are problems. I do not believe in looking for problems to fit into pre-existing solutions. I don't really care too much what you call the system that works: federal system, unitary system, monarchical system, et cetera.
I don't know if there is anything wrong with the federal system, but problems can arise as a result of application of systems that are not suitable to the Nigerian environment. Obviously, the federal system of government is not working in Nigerian given the unique nature of the Nigerian political space. We must therefore return to the solution domain, seek long-term solutions that are organic [homegrown] and suitable to our environment.
What do you have to say about the next elections of the State Governors and the President?
I believe the forthcoming elections will be business as usual. There is nothing in the horizon that makes me think it will be different. The problems with election is part of the structuring problems bedeviling Nigeria, and unless Nigeria restructures, nothing will change. However, we are waiting when Nigeria will hit "Ground Zero", then restructuring will become inevitable.