Transition from War to Peace: National Unity remains a durable solution for Sri Lanka
The significant factor in the sparking of the crisis that led to the Sri Lankan conflict was the rivalry between the Sinhalese and Tamils living in the southern and in the northern provinces of the country. Sri Lanka was engulfed in a civil war from 1983 to 2009. The Tamil Tigers' uprising was one of the most misunderstood political troubles in the island nation for decades. In 1983, Sri Lanka was severely unprepared for a war. A major landmark in the spiral of violence was a landmine blast in Tirunelveli, in Jaffna, causing deaths of 13 Sri Lankan soldiers. For  decades  Velupillai Prabhakaran, the leader of the Liberation Tigers of Tamil Eelam (LTTE) managed to create a de facto autonomous enclave in the northern province of Sri Lanka and repulsed the advances by the Sri Lankan forces. There was little potential for peace after failed tries at peace talks between the two conflicting parties.   Once the war spilled over into the mid-1980s during the Eelam War IV, the Tamil Tigers prevented the Sri Lankan forces from capturing the strategic towns of Jaffna, Kilinochchi and Mullaitivu.
In May 2009, Sri Lanka armed forces won the swiftest and most decisive battles in the modern history of Sri Lanka. Throughout the course of the Sri Lankan conflict, the predominantly Sinhala government of the country continued its state-centric bias towards  the war on terror against Tamil Tigers and sympathisers of the Lankan Tamil cause using politically pro-government  biased propaganda to mobilize the public at large. The  operational  plans for the final push by the Sri Lankan government forces from Muhamalai  Forward Defence Line (MFDL)  in Jaffna  to  Nanthikadal Lagoon  in the  Northern  province of Sri Lanka changed countless times in the run up to the war. The Sri Lankan government's effort to protect civilians in the conflict zone through creation of safe corridors and no fire zones and by adhering to a "zero civilian casualty".
In the final days of the conflict in May 2009, along with the Tamil Tigers around 330,000 Tamil civilians had been trapped and packed into an area of few square kilometers  on the island's Northeast coastal belt. Tamil civilians, trying to flee Sri Lankan war during the final stages of the conflict, were blown on the streets due to shelling by military. The disparity lay in the scope of the ground operations in the last phase of the conflict at Mullivaikal and at Chalai beaches. The battles intensified between both conflicting parties during the last days of the conflict in May 2009. The Tamil Tigers put a desperate defense amidst overwhelming fire power from artillery, multi barrel air sorties.
It is challenging to envision what the confusion of the final days and hours of this horrifying siege must have been. Sri Lankan military has an active fighting force of nearly 3,00,000. The Sri Lankan army, with nearly 200,000 personnel, was one of the most powerful branches of the country's military apparatuses. The Sri Lankan government raised the defense spending to USD 1.95 billon in 2014. About 100,000 Sri Lankans died as a result of such intense warfare. By the end of 2008, the Tamil Tigers had lost not only thousands of its cadres in the Eelam War IV but also large swaths of Northern territory. After the guns fell silent in Chalai beach in the immediate aftermath of the victory, efforts of re-building of the war-torn areas and the conflict affected communities was to be shouldered by the government of Sri Lanka and the international community to make the area a better place to live in.
In the course of the conflict, the western countries had been struggling to make an impact for a long period to ensure peaceful settlement of the dispute. The new dynamics of global politics that emerged after the US government-led campaign against war on terror. There was a key shift in US policy during the Sri Lankan conflict from peaceful negotiations to war on terror. Of all the countries in South Asia, India and Sri Lanka can boast of an enduring experience in democracy for the past seven decades. India, initially maintained stable and friendly relations with Sri Lanka, but in mid eighties to early nineties, found itself drawn into the civil war. New Delhi remained calm when Sri Lankan forces ordered troops into Mullivaikal on May18, 2009. This silence supposedly signaled to the Sri Lankan forces a nod of approval for an attack. India does not want to lose sight of the economic and security interest of the Indian Ocean islands like Sri Lanka and the Maldives.
China continues to be a major influence not only within the region but also in a broader framework of global politics. Changes in China's international behaviour are clearly related to the countries changing image in global international society. It is clear that Former  Sri  Lankan President Rajapaksa's ascendance to power led to a new era in China's involvement in Sri Lanka; China-Sri Lanka relations developed more rapidly. The two countries observed a growing reliance .The Chinese also hoped that their support for  Former President  Rajapaksa's regime at this crucial time would pave way for more influence on the bigger projects later. The Chinese manipulated Sri Lanka's vulnerable situation and its willingness to make strategic concessions giving Chinese free access to Sri Lanka's maritime ports and to air facilities. Pakistan was an important   provider of arms and training to the Sri Lankan forces during the conflict
Analyst  have offered a variety of explanations about the origin of the Sri Lankan conflict. The ending of the 30 year conflict in Sri Lanka pushed the majority of the Sinhalese towards a more specifically Sinhalese nationalism. The victory in the Sri Lankan conflict transformed and polarised the Sinhalese and the Tamil political matrix.
For Sri Lanka, the relations with India are the most important. The country's bilateral relationship with India is deeply linked to Sri Lanka's domestic issues of reconciliation with the Tamil minority.  In 2009, Sri Lanka relations with India started on the high note given the silent role played by India on the final stages of the conflict.  The  relationship  between  the  Tamil Nadu state  of  India  and  Sri Lanka   have been tense  during the  post  conflict  period  The mandate  of the Sri Lanka's own post war commission 'Lessons Learnt and Reconciliation Commission' (LLRC) report was made public after being tabled in the parliament on December 16, 2011. In 2015  with  the election victory of President Maithripala Sirisena, there is widespread hope, especially within the Tamil community, for a transitional justice process to happen. .This conflict in Sri Lanka experienced incalculable damage economically, politically and socially. Trauma in the 30 years of the Sri Lankan conflict has become synonymous with the dilemmas of humanitarian action.  In Sri Lanka, there are still potential threats to national security. However a home grown solution is the best way to bring about reconciliation among the two ethnically divided communities. . Even though the war has ended, the main problem's on ethnicity still remains. Sri Lankan politicians representing the Sinhalese and Tamil ethnic communities have not been able to come to one platform to obtain a sustainable solution to the national problem.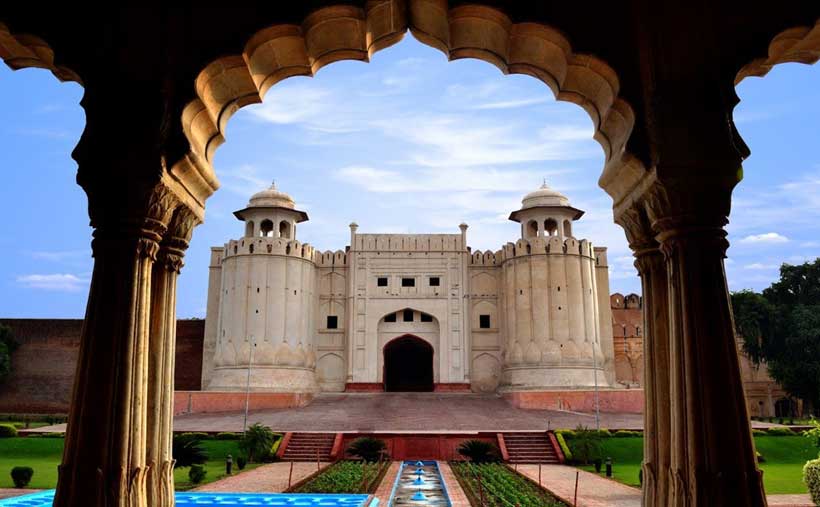 With an unprecedented progress in politico-socio-economic domains, Pakistan has a new face in the world. It has not only successfully corrected misplaced perceptions about it, but the internal and external circumstances around it have also changed, which has helped shaping Pakistan its renewed look according to changed regional and international environment. The successes at the security front has also led to the economic progress in Pakistan.
In result of Pakistan's fight against terrorism and anti-extremism operations, it lost tens of thousands of people, including soldiers and civilians. Pakistan's strong resolve together with sustained military operations against terrorist elements, however, brough back peace and stability in the country. According to Security Report 2019 by Pakistan Institute of Peace Studies (PIPS), "Pakistan witnessed a further decline in the number of terrorist incidents and consequent casualties… terrorist attacks this year decreased by around 13 percent as compared to 2018." The report clearly depicted a gradual decrease in terrorist attacks and casualties since 2009. In this regard, Pakistan's National Action Plan (NAP) helped eliminating the menace of terrorism from the country. The improved security situation in the country resulted in the economic dividends in the shape of China Pakistan Economic Corridor (CPEC).
Pakistan is also appreciated for its nuclear material safety. In its annual report, the Nuclear Threat Initiative (NTI) – a leading United States non-proliferation watchdogdivulged that "Pakistan's improvements in the Security and Control Measures category are significant because strengthened laws and regulations result in durable boosts in Pakistan's score as well as provide sustainable security benefits." While appreciating Pakistan's further improvement in nuclear materials' safety, Laura Kennedy, a former United States diplomat, tweeted that "one welcome bit of news reported by #NTIindex is that #Pakistan ranked as most improved in security of those countries holding nuclear materials."
Pakistan's fight against Corona Virus Disease (COVID-19) is used as a role model by developed countries of the world. The Government of Pakistan (GoP) revealed a PKR 1.13 trillion relief package to help to the powerless and securing industry and other organizations. The concept of 'Smart Lockdown' also reaped its dividends and Pakistan has come out from the dangers of this deadly virus.
On the socio-economic front, Pakistan is making progress as well. For instance, the current account deficit has reduced from US$ 20 billion to US$ 3 billion together with a significant decrease in trade and fiscal account deficits. The stalled construction of Diamer-Bhasha dam has also been approved, which will result in additional water supplies for better agricultural production. There has been increase in the rights activism i.e., Transgender Pride March, Aurat March, Climate March, and Student Solidarity March. Women sports stars of Pakistan won international medals and recognitions.For instance, 8-year-old Pakistani Taekwondo star Ayesha Ayaz won a bronze medal for Pakistan at the 7thFujairah Taekwondo Open Championship in United Arab Emirates (UAE); Hajra Khan won 3 Guinness World Records; Mahnoor Shahzad won the Annapurna International Badminton Tournament; Nida Dar became the first Pakistani woman to sign a deal with an international cricket league, Sydney Thunder; Shahida Abbasi from Hazara won one of the total two gold medals for Pakistan at the South Asian Games 2019; and Mallak Faisal Zafar won first position in the Basic Novice Girls II category at the 24th International Eiscup Innsbruck 2019. Test cricket also returned to Pakistan.
Culturally, Pakistan is projecting itself more prominently. Pakistani celebrities are mamking it to international fashion weeks – Mushk Kaleem and Alicia Khan walked the ramp for Milan Fashion Week 2019. Pakistani film Laal Kabootar won the Vancouver International South Asian Film Festival for the Best Feature Film Award. ActressMahira Khan was appointed National Goodwill Ambassador for UNHCR, the UN Refugee Agency, strengthening the bond between the people of Pakistan and the international community. Moreover, Mehwish Hayat was appointed ambassador to UK based international humanitarian charity, Penny Appeal.
On the entrepreneurial front, 9 Pakistanis made it to Forbes' coveted 30 under 30 Asia list: Ahmed Rauf Essa: Founder, Telemart; Karishma Ali, President, Chitral Womens Sports Club; Laila Kasuri, Water Analyst, Global Green Growth Institute; Hanaa Lakhani, Hasan Usmani,Gia Farooqi and MoneebMian, Cofounders, Roshni Rides, Zain Ashraf, Founder, Seed Out; and Zainab Bibi, Founder, Pakistan Society for Green Energy (PSGE).
Regionally, Pakistan's foreign policy is paying its dividends. Pakistan's relations among Iran, Afghanistan, Sri-Lanka, Russia, United States and others has improved significantly. Overall, there is many encouraging events happening in and around Pakistan.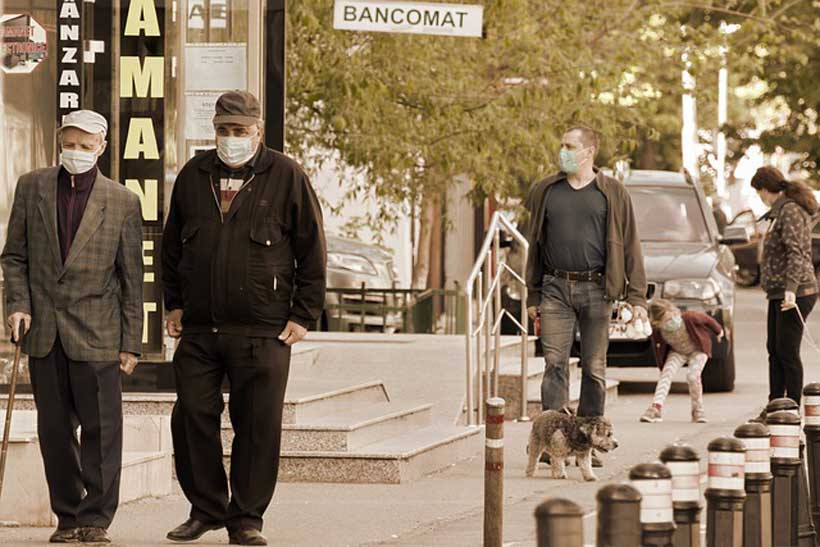 Franklin Roosevelt has rightly put it, 'In politics, nothing happens accidentally. If anything happens, it's palpable that it planned this way'. Numerous features have been defining pre-pandemic world politics over the years. The current situation shows that pandemic will only reinforce largely five global fault lines that have been characterizing the global environment even in the pre-pandemic phase. Form this we can extrapolate the future course of global politics.
The first and the obvious feature is the rising multi-polarity with power being diffused vertically and horizontally between countries and within countries because citizens become more impart by accessible cheaper technologies. Therefore, global power especially economic power continues to be redistributed while the state power also continues to be eroded by the greater influence of non-state actors both good and bad. In today's world, no single power can achieve outcomes on its own. It can only do so in conjunction or with the cooperation of other states. Since the Second World War, this pandemic is the first global crisis in which US leadership has been absent.
Secondly, the resurgence of competition and tensions between the big powers in the global environment have come into sight. US-China confrontation has become the most consequential and geopolitical development, which is going to influence and shape the world in the coming years. It can be seen that an outbreak of trade and tech war during the pre-pandemic will continue in the future. Political tensions are also at a record high. President Donald Trump of the United States has been using hostile rhetoric against China. Because of the severe actions taken by the US, China has reached its limits and started pushing back.
Thirdly, global powers are retreating from multilateralism and a rule-based international system. The renunciation of international agreements and treaties has been witnessed over the months. The irony is that the pandemic demands greater solidarity and cooperation but quite the opposite has happened, where there is an absence of international solidarity and much less collaboration. The USA has renounced a long list of treaties including the Iranian nuclear deal, Paris Agreement on Climate Change, Intermediate Nuclear Force Agreement (INF), and recently the Open Skies agreement. It has also walked out of key multilateral institutions such as the UN Human Rights Council in Geneva and the WHO more recently.
Another feature is the rise of populist leaders who are often described as strongmen. Although it's debatable how much they deserve the description of strong men. Populist leaders act unilaterally with impunity as well as seek to rewrite the rules of game either in the world or their region depending upon their capability to manage. They are mostly disdainful toward international norms. In South Asia, the grimmest example is Prime Minister Narendra Modi who is taking brutal and illegal actions not only in occupied Kashmir but also within India by pursuing communal politics.
Ultimately, there would be an emergence of anti-globalization sentiment due to multiple factors. The UN will be celebrating its 75th anniversary which is going to be a historic moment while American threatens to leave the World Health Organization (WHO) permanently. In this unenviable situation, the UN has been under great strain because its main agency which deals with the health crisis is under attack due to curtailment of funding by Donald Trump. Furthermore, certain leaders of the west are going to reject the existing trading regimes because they cannot compete anymore. The prevailing situation in those countries demands to remake global supply chains and they intend to reduce their dependence on China. Apart from that, plans are considered to move towards setting up local hubs of manufacture and supply.
In a nutshell, there is going to be a reversal of many aspects of globalization. Protectionism, trade wars, and to some extent travel restrictions will be a new reality. Right-wing populist leaders will use the health crisis to reinforce their policy preference for closed borders, strict immigration laws, and the ban on the free movement of labour that has been seen in recent decades. The future course of the most important bilateral relationship of our century which is between China and the United States will have a huge impact on the global economy as well as on the international order and multilateral institutions. Pandemic has further strained the relationship and resulted in trading accusations and allegations from both sides. Summarily, that has been described as the new cold war by many. The question arises whether these two global powers will arrive at modus vivendi or will there be a standoff. This has become a more enduring feature of the global landscape.
To round off the whole debate, the World is possibly at one of the history's most unsettled periods in international relations with the atomization of the international system. This is an uncharted territory which the world has not seen before. For Pakistan, there are going to be strategic, political, and economic implications because it seeks to form good relations with both countries. Pakistan ought to understand that in the long run, its strategic future lies with China rather than the US.
Prime Minister K.P. Oli of Nepal miss the opportunity
In Nepal, Prime Minister K. P. Oli seems to stay in power by disrespecting his party members. He doesn't care about agreement made with his party co-leaders Prachanda regarding power sharing after Oli's 2.5 years reign. He bluntly made a statement that his party members are meeting covertly in hotels of Kathmandu to overthrow him with the assistance of India. This resulted to the seeding of conflict within party allowing Chinese ambassador running door to door for negotiating with party leaders to reconcile. Chinese ambassador to Nepal is engaging with Nepal Communist Party(NCP) leaders to keep K. P Oli in power but India wants to overthrow him. The Prime Minister post in Nepal is now became the platform where two big powers are colliding.
Oli's 2.5 years in office achievement is not satisfactory. The two underperforming arena are Foreign Policy & Economy. In Foreign Policy, Nepal is facing proxy war from the US-China global confrontation heat, India's assertiveness & defensive approach & Chinese greater engagement in Nepal comparing to past. Secondly, Nepal's philosophical confusion whether to continue full liberal capitalism model set by Nepali Congress or follow socialism model based on the ambition of communism. Oli's team is now surrounded by capitalist forcing them to decide in favor of them. By theory, they have to work for pro-poor(because they are communist). Secondly, capitalist lobby and party cadres aspiration smash together—every basic commodities like health, education should be free as said by cadres and capitalist see business in these sectors. Confrontation between party cadres aspiration and capitalist has made economy standstill. COVID-19 impact is bringing Nepal migrant workers back home. No one has plan to resettle them. Dependency with India is very much high. In 2017, Nepal imports from India worth US$6520 million( 64.95% of out of total imports) whereas Chinese exports to Nepal is worth of US$1267 million(12.63% out of total imports in Nepal). These two immediate neighbors exports more than 75% of commodities to Nepal making Nepal highly reliant state.
Oli instead of trimming down this dependency with India—engaged in "nationalist' war. He is unaware about India that his Sudurpaschmin & Karnali province youth has a employment opportunity in India. These provinces has very low HDI comparing with countrywide index. The HDI of Sudurpaschmin is 0.478 and Karnali province is 0.469. Youths of these provinces going to India for work because of very low job prospects on Nepal. This our ground reality. Underestimating this reality, Oli rhetoric on "Indian virus is more lethal than Chinese virus" had damaged the bilateral relationship to very extent. Unfortunately, the impact of such damage wont' have to bear by him but by the youth of Sudurpaschim and Karnali who are working in millions in India because we are clear Post COVID-19 Nepal won't have tremendous job boom in these provinces. So, they are again forced to go back to their work. During their presence in various job stations of India, they may be disrespected and bullied based on the Nepal's PM statement.
Secondly, Oli mishandling of foreign policy of Nepal—–becoming suicidal for Nepal. Nepal had long enjoyed a friendly relationships with almost every powers centers of the world. During the time of the Cold War also, Nepal had managed to deal effectively with both Russia & the US. But this time, Nepal's reactionary foreign policy tactics fuelled by Oli had made our immediate neighbors irritated and had also welcomed the US geostrategic presence in Nepal; knowingly or unknowingly. Each neighbors are having lack of trust in current Nepali government and wants to secure their interest by "overt or covert" operation. Nepal's Non-aligned foreign policy is seriously being challenged by Nepal's unorganized engagement in India-China-US frontiers. We are now came across crossroads—We are dependent on India for food, Close to China for political backup & supporting communist regime and more closer to the US for financial support. This will bring us to nowhere. India and China has sense of Competition & Collaboration(2C), US-China has a global confrontation on many sense. Nepal's closeness to India is not liked by mass public in Nepal. Nepal's communist party ally with China is not liked by India & the US. This is where the current ball is trapped. Nepal is in complete dilemma. The Belt & Road Initiative; the signature grand strategy of China & Indo Pacific Strategy(IPS) of the US are both ideologically confronts with each other. And, Nepal wants take advantage of these two based on the fragile diplomatic capacity that Nepal has.
Inside home politics, Oli has managed to concentrate power within him. The three powerful departments are: National Investigation Department, Department of Revenue Investigation & Department of Money Laundering Investigation have brought under the Prime Minister's office. This meaning, Intelligence department for "covert or overt" operation for his rivals and the remaining two "money" related department for "cleaning up" the money from offshore and freeing up the corruption charges for his loyal. This is dangerous. His path put us on doubt whether he wants to become new "dictator" for Nepal. Secondly, his jokes are not working anymore on public like that of pre-election period. Everyone is irritated. Oli crack jokes even in parliament at a time when country is hard hit by COVID-19. He suggest public to have turmeric powder as a solution to COVID-19 cure—which is a laughable matter for everyone. Unfortunately, this is not proven scientifically. Next to it, Oli is critically ill. He recently had a second Kidney transplant. How to become assure such critically ill person with the support of medicines can perform best for the country? He is even "misusing" president of Nepal to take decision in favor of himself. In recent time, President quickly approved the prorogation of the session of the parliament sent by the cabinet. This is a thinkable matter. How can institution like "President" can decide instantly without analyzing its constitutional & political challenges of the recommendation sent by the cabinet. Oli is hardly a school pass out leader and always vocal to "defame" intellectuals of Nepal. Nepali intellectuals irrespective of independent or democrats values are fade up Oli words. So, no use of criticizing such move of cabinet.
When his party members started to dethrone him for the first time; he had used "nationalism" card to put Limpiyadhura, Kalapani & Lipulekh area— encroached land by India on Nepal's official map resulting public applaud. But critics know this is a tactics to remain in power. When he came to power with full majority—he has everything: Two-third majority, massive opposition support and enormous public trust on him but he failed like those other governments made within 30 years span of Nepal's democratic life since 1990. He seriously missed the opportunity. This resulted to the Nepal's prosperity again in deadlock phase.