IPCC Report: On Our global Jihad against Cognitive mind
A major new report from the Intergovernmental Panel on Climate Change (IPCC), was just released in Korea on October 8 (2018). Although it is nearly 800 pages long and includes more than 6,000 scientific references, it can be summarized in few sentences:
The average global temperature is now 1.0°C above its pre-industrial levels.That increase is already causing more extreme weather, rising sea levels and diminishing Arctic sea ice, and is damaging untold number of land and sea ecosystems.
A 1.5°C increase, likely by 2040, will make things worse. A 2.0°C increase will be far worse than that. Only radical socio-economic and politico-diplomatic change can stop catastrophe. The world's leading climate scientists have warned there is only a dozen years left for global warming to be kept to a maximum of 1.5C. Beyond that an irreversibility effect would be set in motion: even half a degree will significantly worsen the risks of drought, floods, extreme heat and poverty for hundreds of millions of people. To avoid the most serious damage requires transforming the world economy within just a few years, said the authors, who estimate that the damage would come at a cost of a fantastic $54 trillion. This transformation goes – of course – beyond what we usually label as 'economy'. It requires a change of entire human dynamics; moods and preference of how we extract, manufacture, distribute, consume, spend, live, travel, power all that, think of and teach about it.
Reactions are folding: "Limiting global warming to 1.5 °C above pre-industrial levels would be a herculean task, involving rapid, dramatic changes in the way that governments, industries and societies function" – says the Nature magazine. Science Daily predicts: "Limiting global warming to 1.5°C would require rapid, far-reaching and unprecedented changes in all aspects of society … With clear benefits to people and natural ecosystems, limiting global warming to 1.5°C compared to 2°C could go hand in hand with ensuring a more sustainable and equitable society".
Ecological Footprint of 'Here-Us-Now' civilisation
However, for the informed and willing ones all was clear already with the Rio summit. Back then, I was quick to react: it was me being one of the very first to concept and introduce (and set as obligatory) the subject of SD (along with Environment Ethics) in the universities of Europe. Thus, for the past two decades I've been teaching my students that: "Currently, the amount of crops, animals and other bio matter we all extract from the earth each year exceeds what such a small planet can replace by an estimated 20% – meaning it takes almost 14,4 months to replenish what we use perannum – in consecutive 12 months – deficit spending of the worst kind."
Lecture after lecture, generation after generation, I educated my students that: "Through pollution and global warming are legacies of products, processes and systems designed without thought to the environmental consequences, cohesion of international community along with rapid introduction of new international policies and strategies in a form of clean practices and technologies holds the solutions (e.g. promoting greater coherence between energy, research and environmental policies). Since the environmental degradation (incl. the accelerated speed of extinction of living species – loss of biodiversity) knows no borders – the SD (Sustainable Development) is a matrix of truly global dimensions."
In the meantime, the Climate Change nihilists and paid lobbyists dominated media by accusing this sort of constructivism and predictive education as an environmental alarmism and scientific sensationalism. This is how we lost almost three decades from Rio over Johannesburg, Copenhagen, Kyoto and Paris to come to our current draw: an abyss of "only 12 years left" diagnosis.
How shall we now tackle our past optimism about the possibilities and the current pessimism about the probabilities? How to register our future claims rapidly and effectively on preservation of overall human vertical when we systematically ridiculed and dismissed every science short of quick profit (or defensive modernization), when we pauperized and disfranchised so many people of this planet  in past few decades like never before in history?
Hence, the rapid, far-reaching changes to almost every facet of society are needed to avoid catastrophic climate change, reforms far beyond anything governments are currently either doing or planning to do. Additionally, it requires complete reversion of our life styles and socio-economic fashions, passions and drives – e.g. elimination of "here-us-now" over-consumerism of everything tangible and non-tangible.
Social fractured Planet devastated by anti-intellectualism
Are we are able to mobilise our socially fractured, and anti-intellectualised globe that fast and that solid?
The world must invest $2.4 trillion in clean energy every year through 2035 and cut the use of coal-fired power to almost nothing by 2050 to avoid catastrophic damage from climate change, according to scientists convened by the United Nations. That of course includes an elimination of oil and gas from our Primary Energy Mix (PEM) as well as total eradication of the ICE-powered cars (of both diesel and petrol/ benzin). All that is required within the following decade.
What changes this new "Cambrian explosion" will cause on adaptive and non-adaptive inorganic clusters and systems of our biota, and its group dynamics? Notably, what impact it will have on the traditionally automotive-industry leaning regions, and what on aviation industry – which, at least when comes to continental Europe, could have been grounded decades ago – since even at our current technological level, the rail transportation would be cheaper faster safer than using planes? What implication does it bring to the extremely crude-exporting dependent Middle East, which is situated in a center of our planet but at the periphery of human progress? This is to name but few of numerous implications and unanswered dilemmas yet even unasked question[1].
No doubt, our crisis is real, but neither sudden nor recent. Our environmental, financial and politico-economic policies and practices have created the global stress for us and untold number of other species. Simply, our much-celebrated globalisation deprived from environmental and social concerns, as well as from a mutual and fair cooperation(instead of induced confrontation and perpetuated exclusion) caged us into the ecological globalistan and political terroristan. (Acidifying of oceans and brutalization of our human interactions are just two sides of a same coin. What is the social sphere for society that is the biosphere for the very life on earth, since what what we euphemistically call anthropogenic Climate Change is actually a brutal war against nature.)
The world based on agreed principles that – besides businesses and governments – involves all other societal stakeholders, re-captured global cohesion and commonly willing actions is not a better place. It is the only way for the human race to survive.
Deep and structural, this must be a crisis of our cognitivity. Therefore, the latest Climate Change (CC) Report is only seemingly on Climate; it is actually a behavioristic study on (the dead end of) our other 'CC' – competition and confrontation, instead of cooperation and (all-included) consensus. Simply, it is the Report on our continued global Jihad against cognitive mind.
[1] Still today, sustainability is lacking an operational definition: There is a controversy whether to consider a human-made capital combined with a natural capital (weak sustainability) or separately (strong sustainability). The central to this question is to which extend a human capital or rather technology can substitute the loss of natural resources.
Let's play the squid game: but we play for our planet this time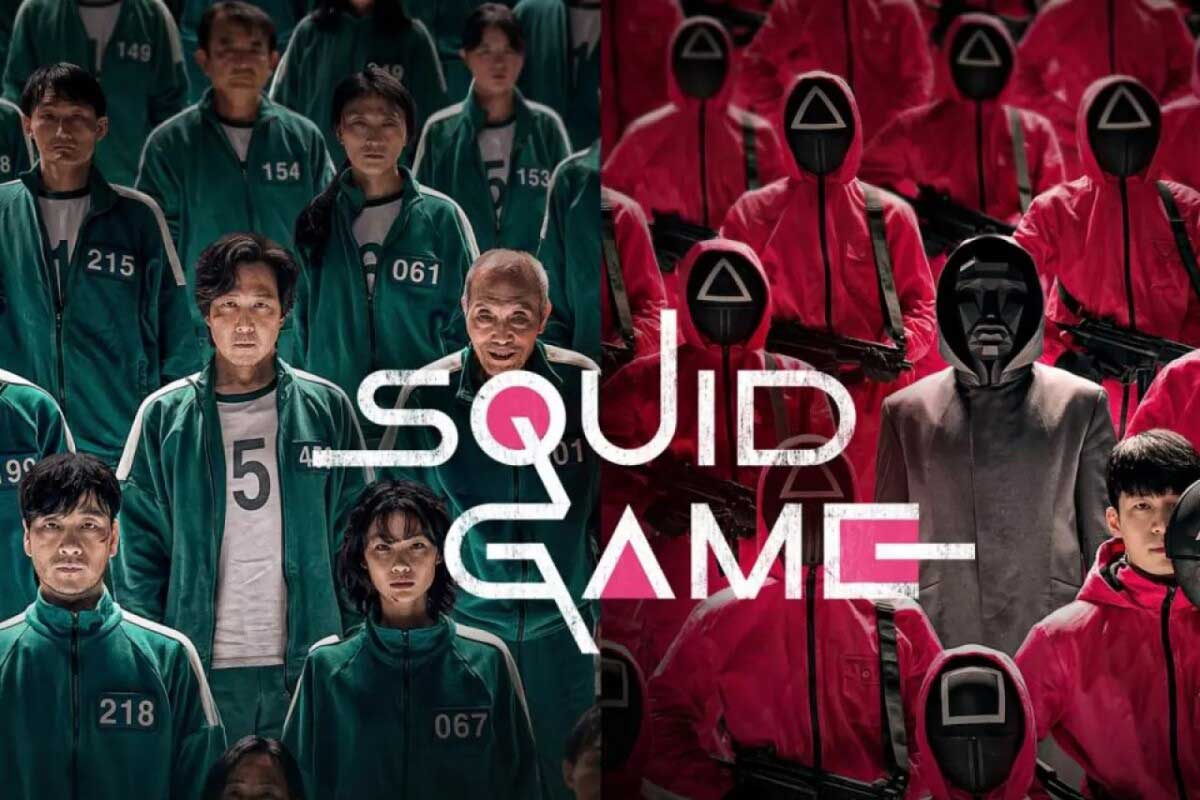 Squid game is a current Netflix's trend series and no one can escape from its influence. The world has Squid game fever now and there are a lot of people who want to partake and experience being in these games. People are lining up to try the popular games in the show and the Squid game's challenges are piling up in social media and YouTube. This show is climbing up to the first place and achieving global popularity.
In the Squid game, the people who have debts are trying hard in playing the children's games to win the billion-prize money but the punishment is death. The struggle and the poverty are focused in this series. Besides, it highlights the greed of the people and how it can awaken the devil's side of human beings. The friendships, sympathy and care can be destroyed easily because of the greed for surviving and money. Apparently, this show is giving a special taste to the audience by the direct approach about our society and socioeconomic conditions. Therefore, it is no wonder that this gains a lot of popularity and becomes Netflix's most-watched series in history.
Since Squid game wave is striking hard, people are addicted to the show and their willingness to try out the games of this show are unstoppable. So, this time can these passionate audiences participate in the Squid game competition for the sake of our planet? Nowadays, the state of our planet is serious and encountering a plethora of threats; pollution of air and water, ozone layer depletion, climate change, rising sea levels, land degradation, deforestation, loss of biodiversity and so on.
Due to these environmental concerns, a lot of groups are rising up to spread awareness within the public. These socially conscious groups around the world try hard to inform how the single action of the people can impact the earth. Not only to protect the environment but also to reduce the existing environmental issues, the people from different backgrounds, societies and places have to work together. Although plenty of people are now concerned for their home planet and searching for the answer to solve these issues, educating the public to increase more awareness and attention still needs more room to develop.
To promote environmental awareness and actions to help our planet, the growth of the Squid game can play a perfect role. The unbeatable amount of Squid games addicted fans who are also concerned for the state of the planet can be used in encouraging the public more for the current issues of the earth. Let them play these trend games that they are dying to play and at the same time, the promotion for the actions to preserve the earth will be done.
Creating the competition which inspire Squid game series for our home planet
Type of games and the Rules
Just like in the Squid game series, in this competition, there will be traditional children's games which were popular in the past. But this time, the games will be collected from various countries. Therefore, the contestants can experience various cultures, explore new things and as a consequence, they will feel connected to each other. Besides these traditional games, there will be games that can help to reduce the carbon footprints such as planting the trees as much as they can in the given time, creating innovative staffs by recycling or reusing the materials and so on. The prime rule for this competition is that the player cannot quit till the game ends and they will have to agree to take the punishment no matter what. And manipulation to each other is not allowed and all the players will be equally treated while in the games.
Host and sponsors
The international organizations such as WWF, IUCN, UNESCO, UN, ASEAN, ADB, etc can be the host in this game. Since these organizations are helping to identify the environmental problems and supporting the protection, they can be the best candidate to be a host in the competition. Along with them, the big corporations who are embracing sustainability can be the sponsors, in other words, they will take the role of VIPs just like in the Squid game series. As the businesses can make greater profits and create better images by considering the economy, social and environment in operating their businesses. Being the sponsors in this game will help them in implementing the better CSR programs and pursuing sustainability. This is one of the best ways to acquire the public's attention, also loyal customers and as a result, their brand image and competitive advantage will also be improved.
Players
Who will get the invitation for this game?
A group of socially conscious, young generations and also the people who want to experience the games can be the players in this competition. Most of the youths are worried about the future of the planet and they are concerned about the impacts of the environmental issues. They want to change their lifestyles to be more environmentally friendly compared to the older generations. Due to this competition, the adults can have a chance to remember their nostalgic childhood times and the young can experience these old games while they can make effective things for the planet.
Prize
The prize is one of the incentives to stimulate the people to play in this game. The bitter truth is one of the powerful incentives is money. A group of winners will get the money to invest in the environmental projects. Frankly, to protect our environment and planet, billion dollars is one of the requirements.
Punishment
As the players are competing for the sake of the earth, the punishment will definitely not be death. But instead, the players who will get eliminated from the games will have to spend their times at the special place for several days. That special place is located in one of the biggest landfill sites. Losers of this competition have to work in that place and they will have to help in the disposal services.
To conclude, if this competition actually happens in the future, it will bring certain benefits for the environment, society and businesses. So, why do not we inspire this current most-watched series "Squid game" to spread awareness and encourage the people to save the planet, Earth. Let's give a chance for the people to play in their favorite childhood's games, be green and save our home.
Climate change and global challenges
The whole world has been severely affected by climate change and the Covid-19 epidemic. The natural character of the whole world has also changed due to the rise in global temperature. Given the current situation, all the people of the world are in a state of panic about the horrors of the coronavirus. The world has been devastated by hundreds of disasters since the 1960s. More than 50 million people have become destitute. Many people have died. And most of the disasters are accompanied by constant climate change.
In 2020, 4 crore people became homeless due to deteriorating weather and climate change. At the same time, the adverse effects of the weather are becoming more extreme due to climate change from this year. This year it will break the record and stand at 5 crore. Many people have to leave their country. This number is double the current refugee population in the world. Not just any particular country or people, people all over the world are facing the harmful effects of climate change. Especially in the last 20 years, this effect has spread from Asia, Europe, Africa to the Americas.
Increasing use of fossil fuels is warming the weather, forcing more people to flee their homes due to unexpected floods or storms. Besides, factors like crop damage and drought are also making this trend more evident. Politicians in rich countries are fearful of increasing pressure on their country's infrastructure due to the influx of environmental refugees from other countries.
Carbon emissions play the biggest role in climate change. Low-income countries are also deprived of 100 billion a year in promised compensation for carbon emissions. Asia has the highest number of people displaced due to environmental reasons. In countries such as China, India, Bangladesh, Vietnam, the Philippines and Indonesia, millions of people live in low-lying coastal areas or in delta-adjacent areas. More and more people are at risk of flooding due to population growth and urbanization, and the rapid rise in sea level is being added to this.
People have already witnessed extreme weather, drought or heavy rains, cyclones. That is to say, the destructive form of climate and nature is gradually becoming manifest. Mankind is being blamed for this hostile behavior of nature. People are taking care of nature in many ways. Rivers are being occupied and the mountains are being cut indiscriminately. Houses are being built on agricultural land. In this way, oppression on nature is going on in various ways, due to which nature is becoming hostile. We are ruining all our own achievements. As a result, there has been severe inflammation.
The world's population is constantly growing. There is no end to the discussion and criticism about population growth. It is time to take stock of what new steps can be taken or how human suffering can be reduced. With the increase in population, new problems have been added. It may seem unbelievable but it is true that every day around 25,000 people in the world die due to eating habits and malnutrition. In addition, the world is facing many adverse reactions including shortage of potable water, air toxicity, depletion of resources, housing problems and the destruction of the Ozone layer.
At the root of this is population growth. The temperature in the capital Dhaka has risen due to rapid population growth. A study has identified 25 high-risk areas in Dhaka as a result of rising temperatures. These areas have been named 'Hit Island'. The performance of the people of this area is decreasing day by day with the increase of various diseases.
Assistance is needed to increase the capacity of CVF countries to deal with the dual threat of epidemics and disasters, especially those affected by the increased frequency of climate-related disasters. Climate-risk countries contribute the least to global greenhouse gas emissions, but they suffer the most. 2021 is a very important year for climate issues as the United States returns to the Paris Agreement. The COP-26 conference on climate change in Scotland next November is expected to yield some good results on climate change. The main goal of COP-26 is to address the impact of climate change and to educate the world about its harmful effects. Bangladesh has also participated in this climate change prevention project.
In ancient times there was a close relationship between man and nature. Ever since man came in contact with civilization, he has learned to strike at nature. Over time, man began to wreak havoc on nature. The problem of environmental pollution is increasing day by day. The trees were not spared from the victims of cruelty. As a result, fear is constantly concentrated in our habitable world. We look for different ways to get rid of it. But if we let nature be like that, we would not have to suffer this consequence in our lifetime.
Blinded by the fascination of speed, people have cut down the forest and set up houses, sometimes they have driven away the animals there. In recent times, mountains are being cut down and forests are being cleared somewhere. Deforestation is endangering the lives of many people. Even though the seasons are changing, these incidents add to our anxiety. But trees can be very resistant to prevent global warming. If the environment does not survive, the problems of the world will intensify. Animals, human beings will face loss of everything. The main reason is the indifference of the people.
A closer look reveals that this apathy has a significant effect on the depraved market economy. Rivers, hills, soils, forests are all instruments of income growth in the eyes of that market. In order to earn income from these sources, natural resources are being destroyed, centuries-old trees are losing their lives or the source of the boundless beauty of nature is being endangered. In the past, there was a connection between man and nature, which is why in many places forests have survived because those who grew up in contact with plants can realize the contact with nature by finding ways to do the necessary work without harming the plants.
Climate change is responsible for recent disasters. We have to fight hard to save the world from increasing global warming. World leaders must take strong action, including global initiatives, to leave a sustainable future for the next generation. The international community has a special responsibility to assist countries at risk of climate change in their adaptation and mitigation efforts.
It's not fair to single out the five countries in the Greta Thunberg UN children-climate case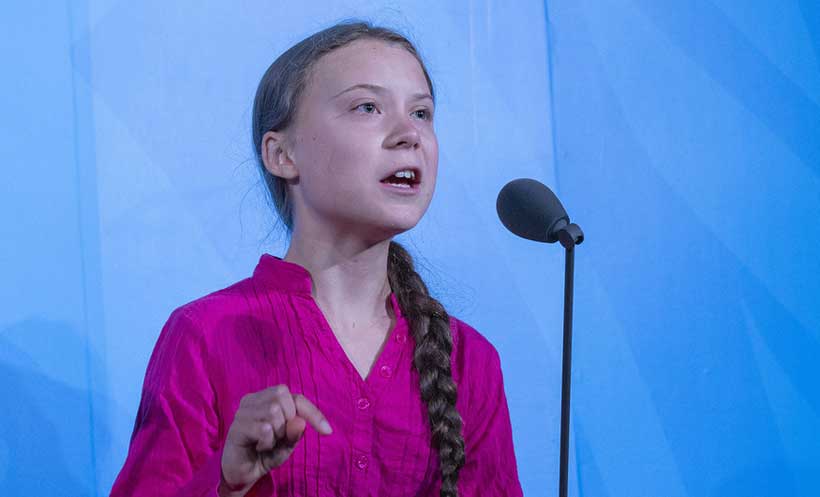 The Greta Thunberg UN case decision just came out today. You might remember that back in 2019, Greta and other children brought a headline case before the UN to prove that climate change affects children's rights, and it's a hard issue of law and rights — something that has been long resisted in the area of human rights law when it comes to the environment. The environment has always been one of those peripheral issues for human rights law and that's why today's decision is groundbreaking. In a historic ruling that came out today, the UN Child Rights Committee has found that a State party can be held responsible for the negative impact of its carbon emissions on the rights of children both within and outside its territory.
The countries that are bearing the international public slap in the face in this case, however, (Argentina, Brazil, France, Germany, and Turkey) are not the biggest emitters and polluters. They were selected as a target of the case not for the worst climate impacts, but simply because they have ratified the additional Protocol of the UN Child Rights Convention, so a case against them can be brought; the biggest emitters haven't. So it's a bit like a "catch whoever you can", and that should be born in mind in the discussion.
The countries in the UN Greta case are the classical international law countries (Europe and Latin America) who have agreed that their human rights practices can be reviewed and challenged. The biggest carbon emitters, on the other hand, haven't agreed to accept cases.The US hasn't even ratified the Child Rights Convention, as the only country in the world, let alone the Additional Protocol for direct cases.
The case is very important as a test case and one which develops the nexus between human rights law and climate. It develops the principles of the reasoning and the legal parameters — that's the take-away. We should remember that the five singled out countries are not the bad guys when it comes to climate change.