Israeli-Iranian Nuclear Standoff: So Far Only Verbal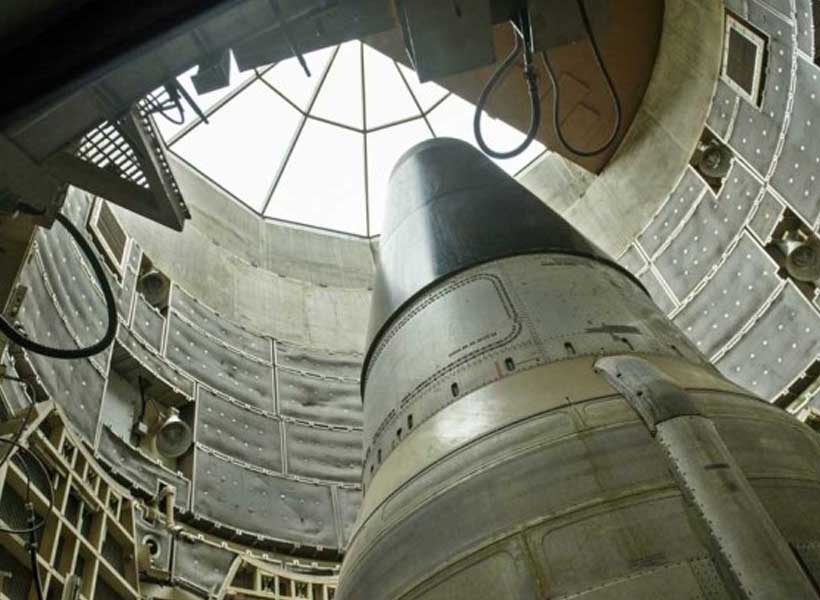 A few days ago Israel and Iran traded accusations of harboring nuclear ambitions. Speaking at the 73rd session of UN General Assembly, Israeli Prime Minister Benjamin Netanyahu spoke about nuclear materials and equipment allegedly stored somewhere in Tehran.
The Iranian response did not take long coming with an enraged Foreign Minister Mohammed Javad Zarif blaming Israel for covert production of nuclear weapons.
According to Zarif, Israel is the only country in the region with a "secret" and "undeclared" nuclear arms program, which allegedly includes "a real nuclear arsenal."
That the two countries have been engaged in a long-running cold war is no secret. Long before the 1979 Islamic revolution, the founder of the Islamic Republic of Iran, Ayatollah Khomeini, pursued a clearly anti-Israeli line in his speeches and sermons.
"I consider Israel's independence and its recognition as a catastrophe for Muslims undermining the activities of Islamic governments," he said over and over again.
"The Zionist regime must be wiped off the face of the earth, and with the help of Divine power, the world will soon live without the United States and Israel," he added.
Tehran's anti-Israel rhetoric hasn't changed much since Khomeini's death.
Today, Iran is the only country that does not recognize Israel's very right to exist.
In its 70-year history, the State of Israel has fought seven major wars with the Arabs and endless armed clashes with Palestinians and the pro-Iranian Lebanese Hezbollah movement.
Jerusalem's relations with many Arab states have generally returned to normal and when it comes to the confrontation with Iran, some of them have even allied with the Jewish state. Meanwhile, Iran is now seen by Israel as a major threat.
Israel's nuclear program was initiated by its founder, Prime Minister David Ben-Gurion. After the end of the Arab-Israeli war of 1948, in which Israel was confronted by the Egyptian and Jordanian armies, Ben-Gurion realized that an atomic bomb was the only way for Israel to survive in the face of the Arab forces that outnumbered the Israelis many times over.
The history of the creation and possession of Israel's nuclear weapons is interesting per se and reads like a detective story. What is really important, however, is Israel's ability to obtain nuclear capability in a short time and virtually without conducting any nuclear tests [1]. These days, the expertise gained over decades and the high performance of modern supercomputers make it possible to create realistic mathematical models of nuclear and thermonuclear warheads, which, in turn, makes it possible to avoid detonating a nuclear charge at a test site.
All this being said, however, Israel strictly adhered to the policy of "positive disguise" refusing to recognize the existence of its nuclear arsenal, hiding direct evidence of its existence and making veiled hints about its existence as a warning to enemies. Former Israeli prime ministers have made such hints more than once. In July 1998, Shimon Peres publicly admitted (without elaborating) that Israel possessed nuclear weapons. Ehud Olmert also indirectly confirmed that the Jewish state had an atomic bomb.
"Iran wants to possess nuclear weapons, following the example of Israel," Ehud Olmert said in a 2006 interview with SAT1.
Leading politicians, like former US President Jimmy Carter and ex-IAEA Director Mohammed ElBaradei, have mentioned the presence of nuclear weapons in Israel. In 2013, Britain's Bulletin of the Atomic Scientists asserted that Israel had about 80 nuclear warheads and possessed enough fissile materials to produce between 115 and 190 nuclear warheads. However, the production of nuclear warheads in Israel was "frozen" in 2004.
However, this "freeze" can quickly "thaw out," and the entire Israeli nuclear complex, consisting of several major nuclear infrastructure facilities, will get back to work.
These facilities include:
Sorek Scientific Nuclear Research Center was set up n the 1950s in Nagal Sorek settlement outside Tel Aviv. Israel's first 5 MW light-water nuclear reactor, brought in from the US as part of President Dwight Eisenhower's Atoms for Peace program, was installed there.
This low-power reactor could not produce weapons-grade plutonium, and was mainly used for training specialists and devising methods of handling radioactive materials, which later came in handy in more comprehensive  research. However, despite Israel's persistent requests, the Americans refused to provide nuclear fuel and equipment that could be used in a nuclear weapons program, so in the late-1950s, France became the main source of materials and nuclear technologies for Israel. The Sorek Center is monitored by the IAEA.
Nuclear Research Center at Dimona. A natural uranium heavy-water reactor, built and later modernized by French specialists, has been operating there since 1964. The 28 MW reactor has a capacity 40-60 kg of weapons-grade plutonium. Until 2003, Israel had produced  about 650 kg of plutonium – enough to build over 100 nuclear charges. (It takes between 3 and 8 kilograms of plutonium to produce a single nuclear warhead, depending on technology used). The Dimon Center of the IAEA is monitored by the IAEA.
Yodefat is a settlement in Galilee, where Israeli specialists reportedly assemble and dismantle nuclear weapons at the Raphael's enterprise, called "Division 20".
Kfar Zakharia – a missile base in the Judean Hills where strategic nuclear weapons and delivery vehicles are stored in warehouses.
Eylaban – a nuclear weapons site.
Israel's Jericho missiles are made in Beer-Yaakov, and their tests are carried out mainly at the army base in Palmachim. A considerable number of Israel's nuclear-capable aircraft are stationed at the nearby Tel Nof base. Israeli military commentator Joab Limor wrote about this in his article titled "Israeli Weapons of Mass Destruction" as early as in 2011, citing the British magazine Jane's Intelligence Review.
Israel's strategic nuclear forces are built around a classic nuclear triad, consisting of land-based intercontinental ballistic missiles, bomber-carried cruise missiles and cruise missiles on submarines. As a means of ground-based delivery, foreign experts consider the three-stage Jericho-3 missile (possibly 16 missiles), whose range is estimated at around 6,500 km with a payload of 350 kg payload (one nuclear warhead), and with a range of 4,800 km with a 1-ton nuclear warhead.
Two air squadrons of 18 F-15I Ra'am (Thunder) fighter-bombers each carrying a pair of Israeli-made Gabriel cruise missiles. This is the aerial component of the Israeli nuclear triad.
The naval component consists of five German-made Dolphin diesel electric submarines capable of carrying nuclear-tipped Gabriel cruise missiles.
In summation, it can be stated that Israel now has a wide range of non-strategic means of nuclear weapons delivery and an impressive nuclear arsenal by regional standards. The main emphasis is on the highly survivable maritime component of nuclear forces. This is deemed extremely important for Israel, which, being a small country, is very vulnerable to attacks weapons of mass destruction.
No so Iran, which has also been engaged in nuclear research since the 1950s. Over the years, the country has built up an impressive nuclear infrastructure.
However, no nuclear weapon has been created there, even though after the 1979 Islamic Revolution a secret directive on nuclear weapons development was adopted to ensure the survival of the Islamic regime, and a pertinent plan, dubbed "Ahmad" was drawn up with an eye to creating a nuclear warhead for a ballistic missile. By the way, it was the IAEA which, at the end of 2011, blew the whistle about the "Ahmad" project with a detailed twelve-page document titled "Possible military Dimensions to Iran's Nuclear Program."
According to the IAEA, the Amad project was abruptly scrapped at the end of 2003, as ordered by high-ranking officials in Tehran. Simultaneously, the personnel employed in various "Ahmad"-related jobs are believed to have initially remained at their workplaces in order to register and report on the results achieved by that moment. After that – from the end of 2003 to the start of 2004 – both the equipment and the workplaces of those engaged in the project were destroyed to leave as little evidence as possible that might point to the "delicate" nature of the work done there.
All this meaning that since 2004, Iran has not been engaged in any military nuclear activity. By amazing coincidence, Jerusalem froze its production of nuclear warheads in that very same year of 2004.
Israel insists that the military aspect of the Iranian nuclear program is still there. Even though the IAEA's latest reports point to the contrary, Israeli Prime Minister Benjamin Netanyahu claims that Iran is developing nuclear weapons at two secret sites in Tehran. Speaking at the UN, Netanyahu also recalled that in April he had produced tons of documents, which, according to him, had been obtained by Israeli intelligence in Iran.
"Since we raided [their] atomic archive, [the Iranians] have been busy cleaning out the atomic warehouse. Just last month, they removed 15 kilograms of radioactive material. You know what they did with it? They had 15 kilograms of radioactive material, they had to get it out of the site, so they took it out and they spread it around Tehran in an effort to hide the evidence," the Israeli prime minister told the UN General Assembly in September.
Benjamin Netanyahu also showed several photos from a map application pointing to an address in Tehran, where he claimed nuclear materials were stored.
"What Iran hides, Israel will find," Netanyahu and added, referring, to what he described as "the tyrants of Tehran": "Israel knows what you are doing and Israel knows where you are doing it."
"Israel will never let a regime that calls for our destruction develop nuclear weapons – not now, not in 10 years, not ever… We will continue to act against you in Syria. We will act against you in Lebanon. We will act against you in Iraq. We will act against you whenever and wherever we must act to defend our state and defend our people," Netanyahu warned.
Israel has always been an ardent opponent of the Joint Comprehensive Plan of Action (JCPOA) for Iran, adopted by international mediators in 2015, arguing that this will not stop Iran from developing nuclear weapons.
Netanyahu still pointed to a positive consequence of the agreement
"By empowering Iran, it brought Israel and many Arab states closer together," he said during his address to the UN General Assembly.
The recent mutual accusations of nuclear ambitions regularly leveled at each other by Tehran and Jerusalem are part of the war of words, elements of the Iran-Israeli Cold War, which has been going on for many years. The military-political tensions around Iran have been shooting up and the propaganda war between the two countries is heating up.
Undoubtedly, the Israeli politicians' anti-Iranian nuclear rhetoric is aimed at the complete destruction of the 2015 nuclear deal.
The JCPOA is in a state of limbo now that the US has walked out of it and the other signatories are making every effort to salvage it in one way or another. If the deal collapses then Iran is sure to resume its military nuclear program which, in turn, will reflect very badly on the situation in the Middle East and around the world as no international organization, including the IAEA, will be able to control Tehran's actions.
It looks like this is exactly what Jerusalem wants so that it can prove Tehran's nuclear militancy and the correctness of its anti-Iranian policy.
[1] Nothing is definitely known about Israel's nuclear tests. However, on September 22, 1979, a series of light bursts characteristic of a nuclear explosion of a 2–3 kiloton charge were recorded by the US satellite "Vela" 6911 near the Prince Edward Islands in the South Atlantic. It is widely believed that this was an Israeli nuclear test, possibly conducted jointly with South Africa.
First published in our partner International Affairs
The Encroaching Impact of Arms Trade on South Asia's Geopolitics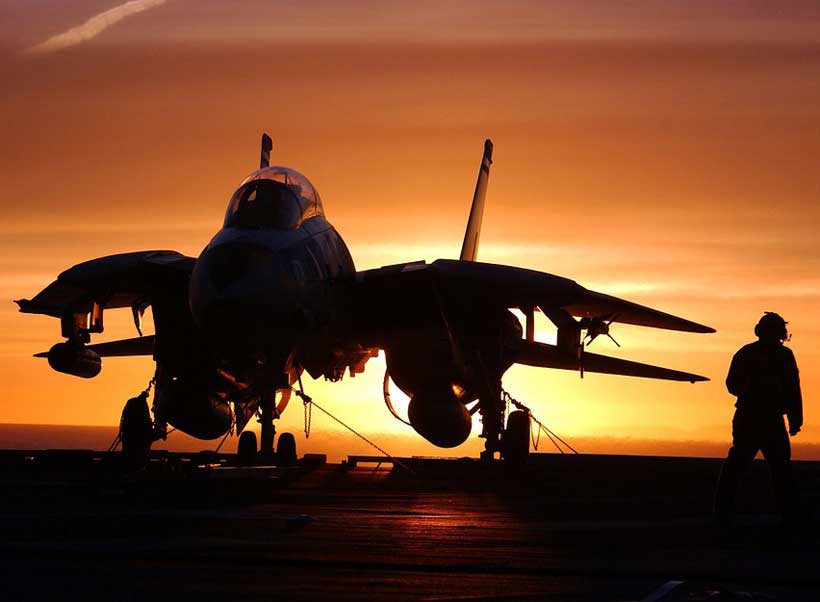 In his famous farewell address to the American Public in 1961, President Dwight D. Eisenhower had both defined and warned against the encroaching influence of what was then termed as the US's 'Military-Industrial Complex. 'Speaking of the growing synergy between the US Military and the US's fast rising defense and arms industry, President Eisenhower (himself a highly decorated former US General) had taken both time and considerable thought to highlight what he believed was a grave threat to the ideals of peace and prosperity for which the United States had stood for within the Post-War scenario. What's more, he had said it right in the middle of the Cold War at a time when the US was engaged in an arms race for survival with the Soviet Union.
Six decades later, as one surmises the far-reaching impacts of the same Military Industrial Complex on the present day's international politics, President Eisenhower's warning seems more like the realization of a cryptic prophecy more than anything. In fact it has become increasingly difficult to find a parallel to the way the intersection of money and power affects global peace and prosperity, the way it is affected by the intersection of defense and foreign policy at the hands of the world's arms industries.
This is best exemplified today by how lucrative arms contracts at the state level have increasingly come to take growing precedence over key foreign policy decisions, particularly by the world's major powers. Thus, it is no secret that the world's foremost arms importers enjoy considerably close ties with their suppliers. This is markedly apparent in the long history of close ties between the United States and Saudi Arabia which have increased manifold since the latter recently took over India as the World's largest arms importer. The importance given to Saudi Arabia's defense contracts in the US is such that the entire diplomatic fallout from the Jamal Khashoggi affair last year was presented as an unnecessary inconvenience by none other than President Trump himself.
The same bonhomie is also visible in the US's growing defense and strategic ties with India. As the top importer of arms for the entire previous decade, India's lucrative market for arms contracts is fuelled by its fast rising economy as well as its need to modernize its aging soviet-era platforms.
Whereas the bulk of India's military hardware is sourced from Russian defense manufacturers, US defense contractors such as Lockheed Martin and Boeing have consistently eyed gaining a wider share of the Indian market. This includes the delivery of the first of 22 Apache attack helicopters and 15 Chinook helicopters made to the Indian Air force earlier this month. It also includes a similar deal that was recently signed between the United States and India to purchase 24 Sea Hawk helicopters to further expand the latter's naval capabilities.
Yet, perhaps the most lucrative opportunity for US defense contractors coming out of India is the Indian Air Force's latest tender for 114 fighter aircraft to replace its soviet era MiG squadrons. Worth around $18 billion, the Indian government's requirements are based around developing an indigenous production base built on large-scale transfers of technology, training and maintenance operations. With the long-term goal of reducing its dependence on imports and developing its own local arms industry, India's requirements thus extend beyond the mere procurement of platforms. Instead, they involve a unique opportunity for the world's foremost arms manufacturers to gain a long-term foothold within the Indian market, while simultaneously investing in the country's rapid economic growth.
These aspects are clearly evident in Lockheed Martin's most recent sales pitch to India regarding the F-21 Fighter Aircraft. Offered as an exclusive India only upgrade of the widely used F-16fighter aircraft, the F-21 is being marketed as a highly viable solution to India's modernization needs. With its production line planned on being based in India, Lockheed is aiming to build on last year's announcement that it would be transferring the production of the F-16's wings to its joint facilities in India by 2020.
If carried through, these developments are likely to have a serious impact on the trajectory of US-India relations for many decades to come. This in turn would also significantly affect both China's and Russia's approach to South Asia, particularly with respect to Pakistan. In fact much of the discourse on the development of Indo-US military ties is already based directly on the US's strategic rivalry with China over the Indo-Pacific region. They very raison d'être for the Quadrilateral alliance, and the re-designation of the US Military's Pacific Command to the 'Indo-Pacific Command' are all cases in point.
However, going back to President Eisenhower's warning over the encroaching influence of the US's Military-Industrial Complex, the above developments assume a slightly different context when viewed from the perspective of the US's powerful defense lobby. That while the benefits of supplanting Russian defense contractors with US ones within India's growing arms industry may not be stated as an explicit policy objective by the US State Department or the White House ;there are definitely many in Washington that would wholeheartedly welcome such a scenario.
From a purely realist perspective, many would consider the above developments simply as one of the many instances of real politik that characterize our world today. However, for the few idealists left amongst us, it is becoming increasingly difficult to assess whether the US's major arms agreements are serving as a subordinate corollary to, or a key determining factor of its foreign policy choices. As a super-power that has long predicated its actions on the ideals of maintaining peace, freedom and stability, it is quite troubling to witness its foreign policy so increasingly and unabashedly driven by power, greed and profitability, especially in this day and age.
IISS Research: Europe cannot defend itself without U.S.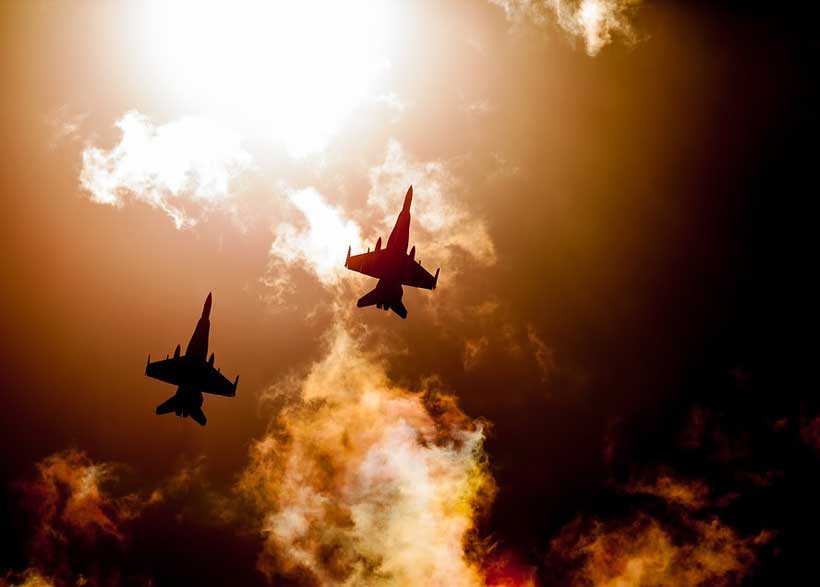 International research institutes very often provide assessments which cause just a revolution in the thinking of ordinary people and even politicians. Such reports give impetus to decisive actions and revision of existing strategies and politics.
One of such reports is "Defending Europe: scenario-based capability requirements for NATO's European members" made by the International Institute for Strategic Studies (IISS). An independent open-source high-level assessment of how the defence of Europe, would look if the United States had left NATO and did not contribute militarily has been published in May.
Though it is stated that research paper "does not intend to predict future conflicts nor the intentions of any of the actors involved", it gives Europe the reasons to rethink situation and take some actions.
The 50-page report applies scenario analysis to generate force requirements, and assesses the ability of NATO's European member states to meet these requirements.
The experts give two scenarios for the development of events in the absence of financial support from the U.S. The first scenario examined deals with the protection of the global sea lines of communication (SLOCs). In this scenario, the United States has withdrawn from NATO and has also abandoned its role of providing global maritime presence and protection, not just for its own national interest but also as an international public good. It thus falls to European countries to achieve and sustain a stable maritime-security environment in European waters and beyond, to enable the free flow of international maritime trade, and to protect global maritime infrastructure. The IISS assesses that European NATO members would have to invest between US$94 billion and US$110bn to fill the capability gaps generated by this scenario.
The second scenario deals with the defence of European NATO territory against a state-level military attack. In this scenario, tensions between Russia and NATO members Lithuania and Poland escalate into war after the US has left NATO. Russia uses its ally Belarus to deploy troops in its territory.
Belarus (borders Poland and Lithuania) puts its armed forces on alert, its military and air-defence command and control (C2) structures are integrated into Russian networks, and there is a limited mobilisation of reserves. Russian logistic, air defence and C2 units deploy to Belarus, as does the full 1st Guards Tank Army and an air-assault brigade.
This war results in the Russian occupation of Lithuania and some Polish territory seized by Russia. Invoking Article V, the European members of NATO direct the Supreme Allied Commander Europe (SACEUR) to plan Operation Eastern Shield to reassure Estonia, Latvia and Poland, and other front-line NATO member states, by deterring further Russian aggression. European NATO also prepares and assembles forces for Operation Eastern Storm, a military operation to restore Polish and Lithuanian government control over their territories.
The IISS assesses that European NATO members would have to invest between US$288bn and US$357bn to fill the capability gaps generated by this scenario. These investments would establish a NATO Europe force level that would likely allow it to prevail in a limited regional war in Europe against a peer adversary.
The matter is some of the capabilities provided by US forces, such as logistics and sustainment for land forces, may be relatively straightforward if not cheap to replace.
However others are almost unique to the US, and it would be difficult to substitute European capabilities.
One of the implications of this research is the enduring importance of the US in military terms for the defence of Europe. This study provides a reality check for the ongoing debate on European strategic autonomy.
The IISS assesses that the recapitalisation across the military domains would take up to 20 years, with some significant progress around the ten- and 15-year marks.
Europe should also take into account that though this scenario is only hypothetical, in reality Russia and Belarus continue intensive military training. In October they are going to conduct massive joint military exercise Union Shield 2019 simulating joint military activity in case of armed conflict. There is concern that Europe has capabilities to appropriately react on such activities without the U.S.
In other words, the authors of the report demonstrate the direct dependence of the European countries on the U.S. in military sphere and even prescribe a certain path of action to be pursued by European NATO governments. If Europe really wants to be independent, it should start with increasing its capabilities and break a deep dependence on the U.S. and its money.
Turkey is the Guarantor of Peace in the Black Sea region
The wider Black Sea region—which brings together the littoral states plus neighbouring countries—is experiencing a rapidly shifting security environment that combines large-scale conventional military threats, internationalized civil wars and protracted conflicts, as well as weapons of mass destruction (WMD) challenges. As such, a fragile set of states caught between the Euro-Atlantic community, on the one hand, and Russia and its allies, on the other, has emerged as a key interface between the two security communities.
Since the 1990s, most of the world's identified cases of illicit trafficking of nuclear materials—fissile materials, in particular—have been located in countries around the Black Sea. The nuclear security situation in the region is further complicated by the existence of areas with unstable governance and protracted conflicts such as in Transnistria, Abkhazia, South Ossetia and areas of Eastern Ukraine since 2014.
The Washington's open, aggressive behavior in the international arena pushes traditional allies away from it. But despite the escalation of the conflict with Turkey, the United States, being the founding member of NATO, is still pursuing the goal of strengthening its presence in the Black Sea.
Today, the main allies of the White House in this region are the leadership of Georgia and Ukraine, who dream of entry into NATO and accept all the imposed conditions.
However, for more than 80 years the presence of warships of non-Black Sea powers, that could enter the sea via the Bosphorus, has been regulated by the Montreux Convention Regarding the Regime of the Straits. According to it, the total non-Black Sea tonnage, with few exceptions, is limited to 15 thousand ships. It prevents the emergence of something more significant there than a detachment of light forces, one or two large warships. At the same time for warships there are restrictions on the class and duration of stay. In particular, ships of non-Black Sea states can stay in the water area for no more than 21 days.
Any attempts to violate this document will be extremely negatively perceived by Turkey, that should be one of the leading players in the region. It is impossible to revise the convention without the consent of Turkey, and only supporting by Ankara country can provide overwhelming superiority in the Black Sea.

In such a situation, the Pentagon considers it possible to use the navigable channel of Istanbul for the passage of American aircraft carriers, that will connect the Marmara and the Black Sea. A channel of about 50 km in length will run parallel to the Bosphorus, while the Montreux Convention will not extend to it. The construction of Channel Istanbul will be completed in 2023.
By the end of construction, everything will depend on the leadership of Turkey. If Ankara concedes and allows the passage of the US Navy aircraft carriers through the new channel, it will surrender all its positions in the Black Sea to the Pentagon.
Meanwhile, NATO member countries (this is not about Bulgaria and Romania) maintain a military presence in the Black Sea region. The Sea Shield 2019 naval drills ended in mid-April, and the reconnaissance ship HMS Echo of the British Royal Navy continues to carry out its mission in the Black Sea.
The US Navy already has 11 atomic high-speed aircraft carriers, each with about 90 aircraft. If we imagine that a small part of them will be placed in the Black Sea, then Russia will receive a defensive response. And then all the terrible scenarios of hostilities are likely to happen.
There is a hope that the Turkish government has enough resilience and determination in confronting the harsh rhetoric of other NATO partners.