Germany's Coal Commission Won't Solve Europe's Power Struggles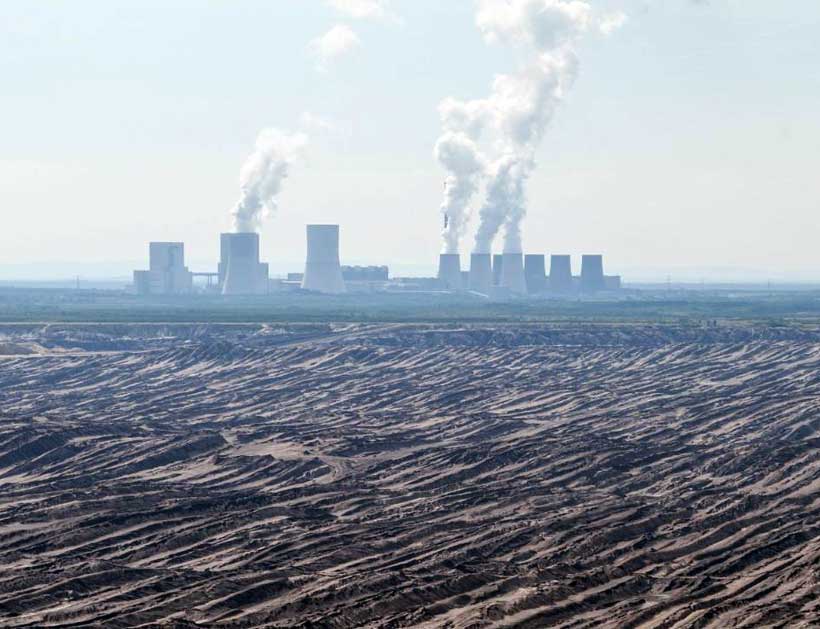 By the end of this year, the German government's "Commission on Growth, Structural Change and Employment" (known more simply as the coal exit commission) has been given a unenviable task. The thirty or so individuals who will sit on it must map out the end of coal power in Germany, determine how the German economy can cut emissions to meet climate targets, and find ways to soften the blow to German coal regions.
This would qualify as a monumental remit under any circumstances. As the recent controversy over commission co-chair Ronald Pofalla's proposal shows, overcoming the influence of the German coal sector will be no easy task. Germany, however, presents one additional challenge that will make it far more difficult for this commission to find an optimal solution for the nation's energy security: an irrational fear of (and opposition to) nuclear energy that Berlin has transformed into official policy and is now trying to impose on the rest of Europe.
From a purely domestic perspective, Angela Merkel's 2011 decision to shut Germany's nuclear plants and rely on coal instead (ostensibly on safety grounds) has made her countrymen less safe, not more. Two years after the decision, in 2013, over 3,600 people in Germany died for reasons related to coal – a higher rate than any other EU member state. Just over half of those deaths were attributable to coal use in Germany itself, but nearly 1,800 of them could be traced back to coal burned in other EU countries.
While that human cost is tragic, it should hardly have come as a surprise. In that same year, a NASA study co-authored by James Hansen (a pioneering figure in the science of global warming) found that use of nuclear energy over fossil fuels had saved 1.8 million lives worldwide between 1971-2009. While the German public fears the theoretical danger of a (highly unlikely) nuclear accident, the lignite and hard coal that together provide 36.6% of their country's energy mix are responsible for thousands of premature deaths every year.
Instead of pushing its own industries and its neighbors towards less polluting power sources, the German political class has spent the past several years sheltering domestic coal interests while Merkel's government pressures other EU member states to follow its now militantly anti-nuclear lead. Their most immediate target: the Czech Republic.
Germany is currently trying to bloc Prague from expanding its Temelin nuclear power plant, working in tandem with Austria – which is so anti-nuclear it sued Britain over state aid to Hinkley Point C and is suing the EU for letting Hungary move ahead with its Paks II plant. The Czech Republic, already behind on its emissions targets, has limited renewable energy potential and would be forced to resort to burning more fossil fuels without nuclear energy. The 2015 State Energy Policy calls for nuclear power to provide somewhere between 46-58% of Czech electricity by 2040. To reach that target, however, Prague will need to overcome opposition from Berlin and Vienna to obtain exemptions from the EU laws governing government bids.
Temelin is just one of several European nuclear energy projects that have transformed into lightning rods of interstate tensions, and Germany and Austria are not the only EU member states subtly advocating for fossil fuels. The polemic surrounding the Astravets nuclear energy plant on the Lithuania-Belarus border offers another example of how European debates over nuclear energy often have only tangential links with reality.
Lithuanian lawmakers have sought EU support to block Astravets, built with Russian technology, on the grounds it constitutes a threat to their national security. Vilnius consistently raises the spectre of Russia using the plant as a geopolitical weapon. Not only has Lithuania vowed to prohibit energy exports from Astravets to counter this perceived threat, but also seeks to disconnect from the BRELL agreement governing its electric grid entirely. BRELL has regulated the Lithuanian grid – along with those of Estonia, Latvia, Russia, and Belarus – since the end of the Soviet Union.
The three Baltic countries now plan to join a more "European" network, which is to say reinforcing existing links with the Nordic countries and Poland. Desynchronizing from BRELL will cost €800 million, and the EU will have to bear much of the cost.
The countries justify this transition by raising the specter of Russian "energy blackmail" leveraging their shared electric grid. As one expert recently made clear in the National Interest, however, Lithuania has more than enough installed power capacity (counting both domestic capacity and imports from its neighbors in Sweden and Poland) to provide a healthy security margin in the event of any disruption. Lithuania's peak winter load is estimated at no more than 2.3 GW. Between its own generation capacity and the power provided by the LitPol and NordBalt, it has 3.2 GW of capacity entirely independent of its eastern neighbors.
Lithuania's complaints that Astravets cut nuclear safety corners follow a similar pattern. The plant recently passed EU stress tests and has also gotten the green light from a number of IAEA missions. In 2016, the IAEA's director Yukiya Amano singled Belarus out as one of the most advanced "newcomer" countries developing nuclear energy.
Most importantly, staunch Lithuanian opposition to Astravets – like the German public's opposition to their domestic nuclear capacity – ignores the benefits of the plant's low-carbon energy to the benefit of polluting fossil fuels. Lithuania closed its own Ignalina nuclear plant (which provided 70% of the country's electricity) at the EU's behest in 2009. To make up for the resulting shortfall, Lithuania has since launched a liquefied natural gas (LNG) terminal at Klaipeda and is now supporting importing LNG from the United States to ensure a diversified supply.
Between them, Germany, Austria, and Lithuania form three members of a growing European club whose efforts, if successful, will effectively torpedo one of the EU's best clean energy bets. While policymakers in Berlin, Vienna, and Vilnius may claim they are acting in the name of safety, their discreet advocacy of fossil fuels has direct human costs that far outweigh the hypothetical threats they are supposedly protecting Europe against.
The world can't afford to relax about oil security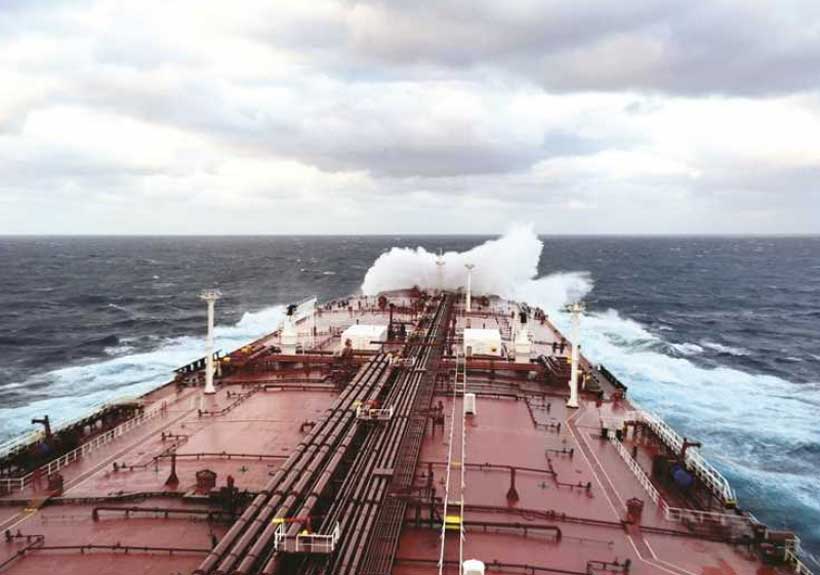 Authors: Tim Gould and Tae-Yoon Kim*
The recent attacks in Saudi Arabia were a sharp reminder that the world can't take oil security for granted, even when markets are well supplied. But there have also been suggestions that this kind of disruption to oil supply could have less impact in the future, either because of changes in oil markets or because oil itself is set to be side-lined by accelerated transitions to other energy sources.
The International Energy Agency's World Energy Outlook (WEO), which will be released on 13 November, addresses this question directly: do changing energy dynamics to 2040 mean that the world can afford to become more relaxed about oil security?
The short answer is that there's little room for complacency. The market and policy environment may be changing, rapidly in some areas, but oil security concerns don't disappear in any of the scenarios examined in the report. Whether we like it or not, what happens in oil markets will still matter for all of us – for decades to come.
Oil is under pressure, but is it resistant to change?
Oil is not the force in the global economy and energy mix that it once was. It is still the largest fuel in the global energy mix, but its share is 31% today down from 45% in 1974, when the IEA was founded. The amount of oil consumed per unit of economic output has also fallen by one-third since 2000. This means that economic growth doesn't drive oil consumption growth as much as it did in the past.
These trends are set to continue as oil is used more efficiently and consumers and policy makers seek cleaner alternatives for transport. In the WEO-2019, a scenario based on today's policy settings and ambitions sees a marked slowdown in oil demand growth from the late 2020s, mainly because of dramatic changes in the passenger car sector that accounts for one-quarter of global oil demand. More concerted efforts to tackle climate change and air pollution would further accelerate these changes.
Changes on the supply side are also easing some concerns. The remarkable rise of US shale oil production has brought greater diversity to global supplies and reduced dependence on some traditional producers and exporters. The short investment and production cycle of US shale oil also makes it more responsive to price movements, offering something of a safety net for markets in the event of an imbalance between global demand and supply.
These shifts in oil markets are profound, but their effects need to be kept in context. A peak in oil use for passenger cars is clearly visible on the horizon, but this is not yet the case for many other areas of oil demand such as shipping, aviation, freight trucks and the petrochemicals sector.
Even in a scenario where a shared determination to meet the goals of the 2015 Paris Agreement on climate change in full leads to a sharp reduction in oil consumption worldwide, there would still be an oil market of 67 million barrels per day (mb/d) in 2040. That is comparable in size to the market of the early 1990s.
On the supply side, traditional oil producers are being challenged by the shale boom in the United States, but not eclipsed. The Middle East remains by far the largest net provider of crude oil to international markets. And as the US position in global markets evolves, new potential vulnerabilities emerge.
For example, oil analysts had typically watched the hurricane season in the Gulf of Mexico for its implications for US domestic supply, as with Hurricanes Katrina and Rita in 2005. Now, extreme weather in this region also cuts across one of the world's main oil export routes.
Import dependence and chokepoints
Our projections suggest that dependence on oil, particularly imported oil, is unlikely to disappear quickly. In a scenario based on today's policy settings and ambitions – which include some ambitious goals for making transport more efficient and more reliant on electricity – oil use continues to grow across much of the developing world. Demand shifts markedly towards Asia, where leading economies' imports and import bills rise significantly.
In this scenario, Asian importers tap into a wider variety of supply sources, and there is a major increase in flows from North and South America to Asia. However, despite the major changes in oil markets over the period to 2040 and the rise in US output, seaborne crude oil trade from the Middle East to Asia remains critical.
This means that the Strait of Hormuz – the narrow stretch of water that connects oil producers around the Gulf with global markets – remains a vital artery of global oil trade. At present, the strait carries some 16 mb/d of crude oil and 4 mb/d of oil products (around one-third of global seaborne oil trade), largely to consumers in Asia. In 2018, around 80% of crude oil imports to Japan came through the strait, as did 40% of China's oil imports and more than one-quarter of global LNG trade. Any impediment to shipments through the Strait of Hormuz would materially tighten markets.
The Strait of Hormuz is not the only potential chokepoint: the Strait of Malacca between Malaysia and Indonesia connects exporters in the Middle East and Africa with Asian importers. Around 19 mb/d of crude oil and oil products pass through the Strait of Malacca today. It is also a crucial location for fuel storage, blending and ship refuelling. Growing traffic through the narrow strait increases the risks of congestion, collision or attacks, which could have major implications for global oil and LNG markets. As in the case of Hormuz, finding alternative routes is not a straightforward task.
Some barrels are more equal than others
Crude quality is another important consideration. Crude oil exported from the Middle East consists mainly of light and medium sour crude. Asian refiners have been importing Middle Eastern oil for many years and many of their refineries are configured precisely to process these grades. For example, over 70% of the crude oil processed in refineries in Japan and Korea is light and medium sour crude. There is also a large appetite for these grades from refiners in China and India, although they process a slightly more diverse range of different grades. A potential supply disruption either in the Middle East or in one of the major chokepoints would have a particularly large impact on the global supply of the oil most in demand by Asian refiners.
In such a situation, these supplies could in theory be replaced by increased output from other regions. A key candidate would be the United States where shale production could likely ramp up relatively quickly in the event of a prolonged disruption. But because of differences in crude quality, using US production to offset a sudden drop in the supply of medium sour grades would come with additional challenges. It would take time and could well incur additional costs as refiners adjusted.
Producer economies matter for consumers
A changing energy system is also posing critical questions for many of the world's traditional oil producers and exporters, raising the prospect of sustained pressure on economies that rely heavily on hydrocarbon revenues. As we highlighted in a WEO special report last year, fundamental changes to the prevailing development model in resource-rich countries look unavoidable.
The rollercoaster ride in oil prices in recent years has brought into sharp relief some structural weaknesses in many producer countries, prompting a number of governments to renew a commitment to reform and diversify their economies. How these producers respond to a changing policy and market environment is critical not only for their own future prospects, but also for oil markets and security.
Inaction or unsuccessful reform efforts would compound future risks, particularly given the need to create employment opportunities for growing, youthful populations in many cases. These risks would multiply in an environment where global demand and prices are lower. Indeed, in the absence of reforms, the risks of disruption and volatility may be significantly greater in scenarios in which major producers have to cope with sustained pressure on hydrocarbon revenues.
No country is an energy island
There are plenty of reasons for policy makers to continue to pay close attention to oil market security, even as they pursue a range of other important energy and environmental goals. A marked slowdown in the pace of overall oil demand growth is seen from the mid-2020s, but demand continues to grow briskly in much of Asia. And these supplies flow through major chokepoints. Rising output from the United States offers Asian importers opportunities for supplier diversification. But it also increases the pressure on producer economies, some of whom are in regions facing escalating geopolitical tensions.
No country is immune from these developments. The risks associated with a physical disruption to supply may change over time, but all are affected by price movements in an interconnected global market.
Against this backdrop, the role of emergency oil stocks to help cope with sudden supply disruptions remains vital, and the effectiveness of such stocks will be greater with broader participation and with increased attention to changes in crude quality and product demand.
It will also be important for refiners to improve the flexibility of their operations; for importing countries to remove fossil fuel consumption subsidies and promote energy efficiency and alternative technologies to moderate their vulnerabilities; and for producer economies to expedite their efforts to reform and diversify their economies.
Founded 45 years ago, the IEA was initially designed to help countries coordinate a collective response to major disruptions in the supply of oil. The IEA's work has evolved and expanded significantly since then and its expertise across the full spectrum of energy issues puts it at the heart of global dialogue on energy security and sustainability. But the founding mission remains as relevant as ever, and oil security continues to be a core issue for the IEA.
*Tae-Yoon Kim, WEO Energy Analyst
U.S. Fracking Will Continue Its Forward March
The Abqaiq attack in Saudi Arabia by Iran, or one of its proxies is the largest oil and petrochemical disruption in over fifty years. Over 5.7 mb/d was lost, and estimates believe it will take months or weeks to return to full production. The interruption highlights Saudi Aramco's vulnerabilities, and how energy infrastructure can be shut down via military forces or environmental demonstrations that recently occurred in Houston, Texas (U.S.).
The world needs U.S. fracking to continue unabated. No other country has the stability, and proven reserves like the U.S. Russia. Iran, and Saudi Arabia want higher oil prices to balance their budgets. However, the U.S. shale revolution that has upended global oil supplies and geopolitics is the deterrent to energy attacks. American fracking has changed the world, and the U.S. led, liberal order in place for over seventy-five years for the better.
U.S. fracking's forward march will have negative and positive consequences. The geopolitical risk premium and international tensions now affect supplies in a way that we haven't seen since the 1973 OPEC embargo. The International Energy Agency (IEA) perceives oil being tight now (even before Iranian hostilities), but considers a huge surplus is in the offering for 2020. OPEC's ability to stabilize oil prices will be offset by unabated drilling coming from U.S. states such as Texas, North Dakota, Oklahoma, New Mexico, Louisiana, and Pennsylvania. An oil glut could crash prices in 2020 unless war breaks out in the Middle East.
Even before the oil field and infrastructure bombings, the new Saudi oil minister wants to rebuild trust within OPEC, and the Russian relationship from OPEC + take a lower priority. A source told Reuters, "The new minister likes decisions to be unanimous instead of being presented as just Saudi-Russian agreements. He wants a united front." This realignment has caused member OPEC states to seek further compliance in cuts to boost prices. It will be difficult for markets to decide if the minister is hawkish or diplomatic in his bid to protect the Kingdom and prepare for the Saudi Aramco IPO.
An interesting decision came from the Netherlands when the Dutch government announced stopping all exploration and production (E&P) to their massive Groningen field by 2022. Earthquake severity is the reason, and there hasn't been an announcement as to what replaces this large source of energy and electricity.
Will the controversial Nord Stream 2 step in to fill the void since this is Europe's largest onshore gas field? U.S. LNG from fracking will likely displace Russian natural gas. European allies who dismiss America over political differences will need natural gas to heat their countries during brutal, winter months, and power their economies.
Columbia's high court newly upheld a temporary ban on fracking; environmentalists cheer, and the oil industry is upset. According to Argus Media and Ecopetrol data, Columbia's Middle Magdalena Valley basin, "hold between 4 and 7 billion barrels of oil equivalent." U.S. fracking canfill that void. Additional political influence in a volatile region of the world using soft power of fracked fossil fuels is an added bonus for U.S. frackers.
U.S. natural gas production hit a new production record by rising to 9.1 Bcf/d in August. This is an all-time monthly high, and surprisingly the increase despite low prices, squeezing profit margins. IHS Markit issued a report in mid-September stating, "natural gas prices could average below $2/MMBtu in 2020," making it the lower price point since the 1970s."
Whatever natural gas is lost from shutdowns, or trade wars, it doesn't seem to matter to U.S. energy companies. They gain efficiency, and seek new production ways. "Electric fracking" is now the new cause du jour for U.S. shale companies, "which uses natural gas to power fracking operations rather than costly diesel." E-frac, as the technology is called, can reduce the cost of $6-8 million shale well by over $350,000. Oilfield service companies such as Halliburton who have billions tied up in traditional producer technologies will be deeply affected if E-frac is the new norm.
Political issues are the largest variables against U.S. fracking displacing OPEC, Russia, Iran, and China off the world energy stage. British Petroleum is giving in to the deeply flawed flawed Paris Climate Agreement (PCA), and selling oil projects to align with an agreement without enforcement mechanisms. This thinking has led to approximately 45 global financial institutions and banks signing up for "voluntary commitments to lower their emissions profiles in their lending."
Oil majors are also under pressure from white men like renewable tycoon Al Gore, and coal investment billionaire turned California environmentalist Tom Steyer to make unprofitable decisions based upon a low-carbon or carbon-free society. No individual, environmental organization, or government has given the specifics of how this future will be achieved, or how to eliminate the over 6,000 products that come from a barrel of crude oil.
They are betting on a renewable future, which is harder on the environment than fossil fuels or nuclear, and still isn't close to having reliable energy battery storage systems at a scalable level for sale on global markets. Renewable energy to electricity led by solar panels and wind turbines are chaotically intermittent, and they don't work to bring reliable, affordable, scalable, and flexible energy to our planet. Renewables will not save our planet – only natural gas and nuclear have that ability – to power nations and lower emissions simultaneously.
U.S. fracking brings stability and counters Russian geopolitical meddling since the Russians are now aggressively excavating, exporting and using coal to power their military and economy. Basing energy policies, and national security on climate change is dangerous, and upends the global, political order to placate faux-environmentalists whose motives are suspect. Cynicism abounds in the global-warming-consensus movement that seemingly is more about gaining political and economic power instead of saving the climate.
Understanding U.S. fracking movements will be decided as much by environmentalists, as it will geological reports from shale basins. Global economic prosperity is riding on oilfield roughnecks defeating elite, environmentalists, and uninformed global warming advocates. Otherwise China, Russia, Iran, and North Korea are waiting to bring a new order to our budding, prosperous, stable planet.
Attack on Saudi oil facilities: Consequences and solutions
As expected, oil markets started Monday trading with an unprecedented jump in prices following the attacks on Saudi Arabia's oil facilities which wiped nearly five percent of the global oil supply from the market.
Drone attacks claimed by Yemen's Houthis on Saturday struck two of Saudi Aramco's major oil facilities in Khurais and Abqaiq – the world's largest oil processing facility and crude oil stabilization plant.
Now, few days after the attacks, global oil markets are waiting to see how the disrupted oil is going to be compensated for.
Will Saudis be able to get their production back to its full capacity in a short period of time? If not, what are the options for replacing the lost barrels to keep the market in balance?
The market's reaction
A few hours after the strikes, Aramco released a statement confirming that production of 5.7 million barrels of crude (more than half of the kingdom's output) was affected by the attacks.
Aramco's statement sparked a wave of panic in the oil markets across the globe, causing for bets on oil prices to go as high as $100.
As it was expected, in the first minutes of the Monday morning trades, Brent crude jumped $12 to reach $71 per barrel, posting its biggest ever surge in a day.
The market's significant reaction to the incident could also be translated as an indication of the skepticism about the promises of recovery by the Saudis or vows of taping into emergency oil reserves by the United States.
It is also a manifestation of yet another aspect of the world's energy cycle, that is the realization a
bout the vulnerability of the global oil market and the magnitude of the impact of geopolitical factors on this market.
As Ed Morse from Citigroup Inc. wrote in a research note, "No matter whether it takes Saudi Arabia five days or a lot longer to get oil back into production, there is but one rational takeaway from this weekend's drone attacks on the Kingdom's infrastructure — that infrastructure is highly vulnerable to attack, and the market has been persistently mispricing oil."
So, despite all the reassurance, oil markets around the world are once again overshadowed by the geopolitical risks and at least for some time the geopolitical risk premium will be seen in the oil prices.
Replacements for the lost oil
Many analysts and experts believe that Saudi Aramco won't be able to get all the lost capacity back over a short period of time and it would at least take a couple of weeks to get back to the full capacity.
Considering the worst case scenario, some analysts believe that the oil market should be looking for new sources of crude supply in case the damage to the Aramco facilities turn out to be more than what is seems and the Saudi's oil production takes more time than expected to get back to its full capacity.
One option, as previously mentioned, is the U.S. emergency reserves which Trump has promised to release to balance the market. However, analysts believe that such an action will likely not be taken in the short term.
"I don't think a release is imminent," Bob McNally, president of Rapidan Energy Group, told S&P Global Platts. "Everything depends on how much damage has been done and how long will it last."
There is also the matter of distance and time, as Sandy Fielden, analyst at Morningstar puts it, "It takes 19-20 days to ship Ras Tanura (Saudi) to Singapore, but 54 days from Houston to Singapore. So U.S. 'relief' will take time."
It should also be mentioned that, although the U.S. strategic reserves are estimated at about 625 million barrels, but its offshore borders have restrictions on oil transportation. As the U.S. Department of Energy said in a report in 2016, the United States could release up to 2.1 million barrels a day from its strategic reserves.
Another option which is more likely in the short term is Saudi Arabia's own reserves in countries like China and Japan, but with the kingdom's limited reserves, the loss could only be replaced for approximately 30-45 days, according to McNally.
"Saudi Arabia has about 188 million barrels of oil stockpiled, which can offset the 5-million-barrels of lost oil only for about 37 days," McNally said.
Even if Aramco manages to recover 2 million barrels of the disrupted capacity in short term (as they have claimed), the other 3.7 million barrels should be supplied from the reserves.
So if the oil which has been disrupted is not replaced before the company's stored supplies end, the market would go into an even more complicated situation.
Finally, some other believe that the easiest solution is to waiver the Iranian oil.
"The obvious short-term fix would be waivers on Iran sanctions, but politically that's a hard pill for the Trump administration to swallow. By all accounts the Iranians have tankers full of storage ready to go," Sandy Fielden said.
Jason Bordoff, founding director of the Center on Global Energy Policy at Columbia University also believes that Iran could be a reliable source of additional supply in case the disruptions prolong.
From our partner Tehran Times