Achieving religious harmony in a world of fear and populism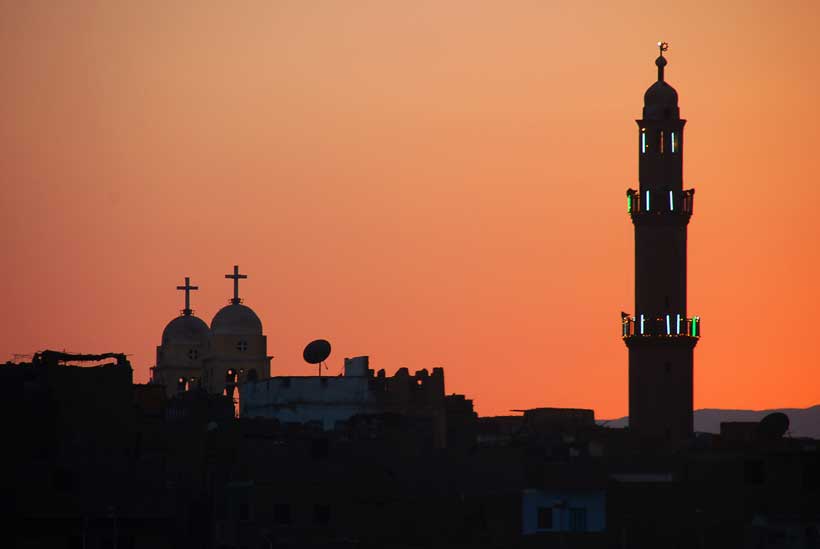 This is a tough time for men and women of the cloth, at least those whose message is one of peace, tolerance, mutual respect, equality and inter-faith dialogue.
Underlying the rise of populism, nationalism, protectionism, fear of the other, anti-migrant and anti-foreigner sentiment, and hate speech is an erosion of the norms of debate. Articulation of hate speech has become permissible, if not fashionable. Often blunt and crude language employed by leaders, politicians and some people of the cloth help shape an environment in which civility has been lost.
Intolerant, racist and supremacist have risen in significance even in democratic societies that project themselves as open, tolerant guarantors of equal rights irrespective of nationality, ethnicity, religion, colour or sexuality. Suppressing those voices through laws and bans drives hate speech and racism underground, it doesn't erase or eradicate it. Countering it with a message of tolerance and mutual respect won't erase it either but can help shape an environment in which those principles become dominant again.
Let's face it, prejudice is a fact of life. Its inbred in whatever culture each of us adheres to and whatever education at home and in schools that we have enjoyed, irrespective of how conservative or liberal our family and societal backgrounds are. We all were raised on implicit or more explicit notions that our culture is best or by implication other cultures are not as good.
In other words, prejudice is not the issue, its how we deal with it, how we manage it. The problem arises when we lose our sense of relativity, when we adopt an absolutist approach, the high way or no way. It arises when pluralism is thrown out the window and we abandon the notion that our world is populated by a multitude of equally valid faiths, worldviews and belief systems.
To quote Mahatma Gandhi, a deeply religious Hindu, who said in 1942: "I believe with my soul that the God of the Qur'an is also the God of Gita and that we are all, no matter by what name designated, children of the same God. My whole soul rebels against the idea that Hinduism and Islam represent two antagonistic cultures… To ascent to such a doctrine is for me a denial of God."
In the battles in the late 1940s and 1950s over a proposed national ban in India on the slaughter of cows, Gandhi declared himself a worshipper of cows whom he regarded with the same veneration as he viewed his mother. Yet, Gandhi, went on to say that "the Hindu religion prohibits cow slaughter for the Hindus, not for the world. The religious prohibition comes from within. Any imposition from without means compulsion. Such compulsion is repugnant to religion."
On a visit in 1942 to a German camp populated by Indian prisoners of war captured from the British during fighting in North Africa, Subhas Chandra Bose, a deeply religious leader of the Indian independence movement, reportedly warned inmates that "if you use religion to unite yourself today, you leave the door open for someone to divide you later using the same sentiments."
Recent history validates Bose's warning, not only in India and Pakistan, but across the globe expressed in Islamophobia, anti-Semitism, and anti-Shiism, just to name a few, as well as in conflicts, wars and brutal repression in places like Syria, Yemen and the north-western Chinese province of Xinjiang.
Many of you represent faiths with multiple sects, legal schools and interpretations – proof that your belief system in the narrow context of that system is open to multiple interpretation. Some of those interpretations may be intolerant, anti-pluralistic, supremacist. They too are a fact of life, like it or not. Countering them depends on the social environment one creates, a sphere within which men and women of the cloth have an important role to play as well. It is also a function of the social and economic policies implemented by governments.
Indeed, the key is not suppression, what is suppressed doesn't go away, at best it goes into hibernation, only to re-emerge at some point in the future. The key is containment, communities and societies that make discriminatory, racist, supremacist expressions socially taboo. That key is not enforcement by force of law but by social custom and an environment in which those expressions are continuously challenged in public debate, social settings and individual encounters. I am not talking about political correctness that stifles debate.
Leaving aside those whose beliefs are absolute and intolerant of any other view, a majority of people gravitate towards the middle. It's what some call moral shock or what former trader Nassim Nicholas Taleb dubbed black swans coupled with economic, social and societal uncertainty and political manipulation that drives people towards more literal, absolutist, intolerant beliefs.
It is those circumstances in which normally tolerant communities and societies become more amenable to those beliefs. It's what allows men like Slobodan Milosevic or Bashar al-Assad to turn societies where inter-communal relations and inter-marriage were the norm into wastelands in which one community tries to exterminate the other.
Think of Bosnia Herzegovina in the 1990s that seemingly transformed overnight from a beacon of harmony into a hell or the tensions in multiple countries ranging from Bahrain to Nigeria or the tenth parallel that journalist Elizabeth Rush aptly described as the fault line cutting across Africa and Asia between more strident forms of Islam and Christianity.
The last two decades have witnessed a renewed hardening of fault lines, not just ones between strands of Islam and Christianity, but across the board. This latest round started in 2001 with the moral shock of the September 11 attacks in New York and Washington and subsequent attacks across Europe as well as in Asia and Africa that continue until today. 9/11 was the death knell of multi-culturalism and the cradle of the latest wave of Islamophobia and rising anti-Semitism.
The economic financial crisis of 2008/2009 with its decimating effect on the lower and middle classes, the flourishing of jihadism, the impact of heinous attacks close to home and the fear, a human being's most irrational emotion, that generated the breeding ground for populism, nationalism, protectionism and the return to primordial, absolutist beliefs propagated by multiple sources, including men and women of the cloth.
To be sure, the groundwork for this pre-date 9/11, fuelled by some strands of Christianity, massive Saudi funding across the globe of ultra-conservative strains of Islam, and the use of religious intolerance by leaders and governments because it served a political purpose.
Pakistan illustrates what this can produce. The tolerant and live-let-live types live in a bubble, primarily in Pakistan's three foremost cities, Karachi, Lahore and Islamabad. The gravity of society has shifted towards intolerance, anti-pluralism and supremacism. Ultra-conservatism has been woven into the texture of segments of society and the culture of some institutions of the state. It is a world in which absolute truth rules supreme, discrimination based on an absolute truth is anchored into law, competence is determined not exclusively on the basis of merit but on what faith one adheres to, democratic freedoms are curtailed. Mob lynching becomes acceptable, violence against minorities the norm, and anti-blasphemy the tool.
It's a trend that is not unique to Pakistan and not unique to the Muslim world. It is a trend that is nurtured by the rise of populism, nationalism, authoritarianism and autocracy visible across Western societies, the Muslim world and Israel, in other words irrespective of cultural-religious roots.
In most, if not all of these countries, significant segments of the population have no real stake in society. Intolerance, anti-pluralism, racism and supremacism fuel the perception of disenfranchisement and marginalization that often produces a sense of not having anything to lose. It is some combination of religious ultra-conservatism, exclusivist ethnic and nationalist sentiment, and lack of a stake that creates breeding grounds for militancy and extremism.
Men and women of the cloth working in Singapore are in many ways privileged. While Singapore regulates hate speech or expressions it believes would undermine harmony, it has been successful in ensuring that all segments of the population have a stake in society – perhaps the most important factor in combatting discrimination, racism and supremacism as well as militancy and extremism.
Singapore demonstrates messages of tolerance and inter-ethnic and inter-faith harmony can and will be heard in a political and social environment that fosters mutual respect and dialogue.
There is however one caveat. Peace and harmony in society requires peace and harmony at home. The divisions and animosity between different religions and ethnicities at large are reflected in divisions and animosity within faith groups.
Tolerance, mutual respect and dialogue starts in one's own community and its message is as credible as one practices it without exception. That probably requires a redefinition of the concept of absolute truth. That's a tough order, but no one claims that ensuring that a peaceful and harmonious existence and future would be easy. It also is a litmus test of one's sincerity.
Edited version of remarks made at the Inter-Religious Organization Singapore, 1 October 2018
Theology in post-apartheid South Africa and the prophets of the city
So, I think about the brave, and the thoughtful, and the supernatural, I think about divine intuition, our divine assignment, our divine meetings when it comes to the sensibility of persuasion. I fix my eyes upon the Cross, upon the crowds, upon the crossroads wherever I find myself. I think of the waiting game. Waiting for my prayers to be answered, waiting to be loved, waiting, waiting, always waiting. I am like a fugitive down here. Prayer explodes in my head and my neck, and something exquisite snaps back I to place as girl, as child, as adolescent, as woman. When I think of the revolution from within, how it comes with a price, how it comes with a breakthrough from memory and desire, a kind of spiritual persuasiveness, milk-fed, book thief, and I think of all the tragedies that this world of ours has seen. War, depression, global recession, climate change, global warming When I was at my most vulnerable I turned to theology. I turned to fasting, prayer, and meditation. I turned to the filmmaker Mikale Barry, Shakespeare, and to John Updike, Hemingway and Ghandi, Ralph Waldo Emerson, Oprah Winfrey, Maya Angelou, Trevor Noah, Macbeth.
I knew I was purposefully crafted in the image of Christ, but only came to that realisation late in life, and if I bloomed into piety, righteousness, and Christianity, if I bloomed at all into theology, a theology that conditioned me into thinking that the universe was/is somehow aligned with God and science, the psychological framework of philosophy and education about religion, for the omniscient being is both the alpha and omega, the unseen, quiet miracle-worker and guard of our mouth, the helmet of salvation, the breastplate armour is made of redemptive powers, and separation-anxiety, attachment to karma has marked humanity's indifference, and great aloofness when it comes to evolutionary biology, detachment of history, and there have been times when I don't feel good, and have turned to prayer in the centre of my winter, and it greatly helped the acute suffering of my heart. I think of love, not in the divine sense, but the love that carries with it shame, and guesswork, and all I want to say is that the wolf must not think of me. I am awake now only because of reconciliation, democratic values, the origin of the species, which is theology and not Darwinism.
It is God's will be done. To my art, the contact I make with other artists, I only have this to say. To know when to say please and thank you. I'm the girl who knows not to make a scene in front of your beautiful wife, your children look like her, your children look like you. Nobody loves me. I try to ignore you, I try to ignore this. It is in theology that I find my identity now, that my psyche remains intact, that. I find confidence in winter, spring, summer, and autumn. I remember what I had as a child when I think of theology, I wait for the dust of the Colonial Masters to settle, eat the breadcrumbs off their table, congregate around their prophetic words, their prophetic visions, their divinity rules, the school of their thought, and law, and philosophy, and education rules. Tonight, it is theology that is holding me her arms like the scientist Niels Bohr, the writers John Eppel, Virginia Woolf, and my own father Dr Ambrose Cato George, the poets Brian Walter, William Blake, John Keats, the playwright Athol Fugard, the philosopher and educationalist Athol Williams, the journalist Lee Gary McCabe, and Ithink of our struggle heroes, Stephen Bantu Biko, Dulcie September, Rick Turner, and Chris Hani.
I think of political meetings held in secrecy on Table Mountain, and my mind keeps returning to the post-apartheid system of theology, the inaction of congregants from different beliefs, norms, values, faith-based systems incorporated into every sphere of modern-day life. I've been living life in a kind of theological bubble. To go to church, or not to go to church. To be hurt in church, or not to be hurt in church. To meet likeminded the individuals there. Or not to meet likeminded individuals there. I believe in God, but I don't believe in people all that much. I think of my paternal grandparents. It didn't ever matter to them if they were hurt by people in the church. And when I write, I commune with the angels, with an angelic realm, and the voice inside my head is not a pre-conditioned voice, it is Christ's voice. And when I write I worship Elohim, and when I write I worship Yeshua. I think of Moses in the wilderness, I think of the burning bush, the multitudes, and how all of that is not part of an indoctrinated religion, but a part of me. I think of the oneness of Jesus Christ, I think of modern-day Christianity, and how it impacts both event and non-event in my theological discourse.
A voice inside my head says tells me what to do, what I've always been good at. I think of the Salvation Army's hymns, and how I've devoted myself to something else now. How I've decided to devote myself to the church, to research, to writing, and to the writing-world of poetry. I regard God as nothing more than spiritual breakthrough. And I take cognizance of the fact that a prophet has an international vision, that prophecy is not worship, that we have to literally wakeup someone else to anointing and the supernatural. We must respect both the narrative and context of the Scriptures, because the word is truth, and light, and revelation. And I suppose we could look at theology as opinion-based rhetoric, or irrelevant for this day and age, but truths are truths, and semantics are semantics. Far from being commentary on social justice, an incomprehensible expression of dead scholars and prophets, far from departing from obscurity and complexity, theology is a part of us all. It is a part of humanity, a living thing of theatre, a book designed to be interpreted, read, and reread, assumed, branching out into theory and code and philosophy and religion and source and resource.
No one owes anyone anything?
Amazing things keep happening in Ukraine: what we (and many others) had been writing and talking about for almost a year was suddenly confirmed by the most unusual and unexpected source.
According to the Orthodox Journalists Union website, citing Ukrainian radio program " Persona Grata," Filaret Denisenko not only rejects the status of "former Metropolitan of Kiev" that Constantinople gave him, but also says that he has never recognized the anathema placed upon him in 1997 by the Russian Orthodox Church, of which he was once a canonical hierarch.
"Well, if the Ecumenical Patriarch removed the anathema from me in 2018, does it mean that I had been under the anathema until 2018?" Filaret wondered. "If I was under anathema, it means that all these bishops are invalid. As to Epiphany, he is not a Metropolitan; he is not even a priest. If the Ecumenical Patriarch lifted the anathema from me in 2018, then the entire episcopate is invalid!" he added. Thus, by dismissing the Constantinople Patriarch's meddling in Ukrainian church affairs, Filaret is actually implying that either everyone (including the Ecumenical Patriarch, the Ukrainian Orthodox Church and the UOC-KP) are schismatics and heretics, or no one owes anyone anything now. Then why are we talking about debts? Here is why.
On the surface of it, it might look as if the old intriguer and schismatic is right! The truth, however, lies with the Orthodox Church canons, not with what Filaret is saying. In our October article, titled "Legalizing the Schism – the Patriarchate of Constantinople crossed the red line", we questioned the Ecumenical Patriarch's decision to "lift" the anathema, both from Filaret himself and his structure and "clerics." The article also wondered how come a schismatic under anathema could all of a sudden become "the former Metropolitan of Kiev," and his associates "the former" metropolitans, bishops and priests. Our view was fully shared by the Russian Orthodox Church, and also by the Council of the Serbian Orthodox Church, whose position on the issue has been extremely consistent and unswerving: "The Council regrets the canonically ill-advised decision by the Patriarchate of Constantinople to exonerate and officially recognize two leaders of splinter groups in Ukraine as bishops Filaret Denisenko and Makariy Maletich, along with their episcopate and clergy."
Moreover, Filaret went even further in his statements and exposés.
"Do not call the Ukrainian Orthodox Church the canonical Church, do not state untruths," declared Filaret, who suddenly started espousing the truth. "It is not recognized by other Churches as canonical, it is recognized only by the Ecumenical Patriarch. It has the Tomos [of autocephaly], but essentially it is not autocephalous. It is not recognized as canonical by 13 Local Churches. So why does it call itself canonical, when no one serves with Metropolitan Epiphany, except the Ecumenical Patriarch?"
According to Filaret Denisenko, "no church, be it the ROC, or those of Hellas, Jerusalem, Alexandria, Serbia, Romania, Bulgaria, Albania, Poland and Georgia, recognizes the so-called UOC, just like they didn't the UOC-KP before. Therefore, we should not be bragging about having the Tomos of autocephaly. It has misled us," Denisenko says, admitting the obvious fact that receiving the Tomos has not brought the Ukrainian schismatics anywhere closer to the single family of world Orthodoxy.
Obviously, the "honorable patriarch" has uttered nothing new and offered no maxims from the annals of canonic law. What conclusions can one make analyzing similar "revelations" being made by this Ukrainian heresyarch? Are they really signs of him suffering from senile dementia? Hardly so – although old and angry, Filaret is certainly not a fool and is just as perfectly versed in canonical matters as are the most diehard advocates of the Patriarchate of Constantinople.
In a thinly veiled threat, "Metropolitan" Epiphany has already hinted that if Filaret and his supporters persist in their efforts to undermine the autonomy of the Ukrainian Orthodox Church (a clear reference to the Church Council scheduled by Filaret for June 20) they could expect "…all canonical and legal consequences."
Assuming that Epiphany is careful not to openly challenge his former benefactor, Filaret realizes that the only canonical backlash he may face will come from the Ecumenical Patriarch Bartholomew. To Denisenko all this looks very logical, reasonable and legitimate (something he is trying to get across to those who listen): Epiphany and others like him are duly recognized by Patriarch Bartholomew, and since they were all ordained by Filaret, it means that there was no anathema then, therefore Bartholomew never lifted it and so no one owes anyone anything!
Just how the current bickering by these clowns will end we'll see very soon. And with a great deal of pleasure too since all this squabbling when schismatics keep dragging beards over autocephaly, accusing each other of being pro-Russian and anti-Ukrainian, this gives the canonical Church of Ukraine a much-needed breather. May God extend Filaret's days, so that he comes up with something good or says something interesting…
From our partner International Affairs
Pressure on the Serbian Orthodox Church in Montenegro
The Montenegrin Government adopted a draft law on May 16 that included a register of all religious objects, for which they claim that they were formerly owned by the independent kingdom of Montenegro before it become part of the Kingdom of Serbs, Croats and Slovenes in 1918. The new law states that religious communities may only retain ownership of their property if they have clear evidence of ownership, triggering accusations from Serbian Orthodox Church that the Government plans to dispute the Church's property.
"If there is no such evidence, it is a matter of property created and acquired by the state of Montenegro and represents the cultural heritage of all its citizens," the draft says. Such property will be listed as a cultural treasure, that is, as state property of Montenegro.
On June 8 at the election conference of the Democratic Party of Socialists (DPS) in Niksic, Party President Milo Djukanovic said that the Serbian Orthodox Church (SPC) is trying to protect the "big Serbia infrastructure". Djukanovic also accused the Serbian Orthodox Church, whose members constitute the overwhelming majority of Christians in Montenegro, of hindering the European ambitions of society, and of trying to keep the religious monopoly in the country. Previously, Djukanovic had declared that like Ukraine, Montenego will ask for the autocephaly of the Montenegrin Orthodox Church, which is not recognized.
According to him, in the Balkans, as well as in Montenegro, there is still a difficult struggle between the two policies – one that the DPS and Montenegro lead, which is the Europeanization of this area, and the other that tries to conserve the state of the lagging behind of the Balkans. Although, as he pointed out, they did a lot on the building of Montenegrin identity, there was another important step, which is to "correct the serious injustice" done at the beginning of the 20th century and the abolition of the Montenegrin Orthodox Church. He suggested that he would work devotedly to the reconstruction of the Montenegrin Orthodox Church, whether somebody like it or not, as well as to guarantee a real but not formal freedom of religion.
"We will not formally ensure that people can pray to God but only in those churches that will be monopolized by them, in this case, the Serbian Orthodox Church. No, it's not the freedom of religion. We will fight for the freedom of religion and the separation of the church from the state. We will not allow contemporary Montenegro to live under the dictation of a religious organization that represents the relic of the past and which can hardly understand that it has long since passed and that Montenegro, like Serbia and all the societies in the Western Balkans, have the right to its own consistent European future, "said Montenegrin president.
Metropolitan Amfilohije of Montenegro and the Littoral (Serbian Orthodox Church) was shocked by the statement of the Montenegrin president.
"I was stunned by what I heard from the President of Montenegro, the man who is the successor of the communist Government and who publicly declare himself as an atheist. On the other hand, he complains that the church should not interfere in politics, and he tries to be the head of the church, to create its own church. This is the first time in history that an atheist creates a church".
In a previous interview with the news agency TASS, Metropolitan Amfilohije recalled that the project of the so-called "Montenegrin Church" emanated from the communist rule, already in the years 1970-1980. The Metropolitan mentioned that "the Montenegrin Church" is not recognized by anyone, except by the Ukrainian schismatics: "The only one who has recognized this "Church of Montenegro" is [Filaret] Denisenko. Now, they hope that Constantinople will recognize them, but this is absolutely impossible because Dedeic, who is at the head of the so-called Montenegrin Orthodox Church, was a priest of the Patriarchate of Constantinople in Rome, and was laicized because of his crimes. So there can be no such recognition".
Serbian Orthodox Patriarch Irinej warned Montenegrin President Djukanovic that his actions might lead to a formal curse, or anathema, being declared.
"Let God give him the mind to think what he is doing, and not deserve the anathema of the whole Serbian people and the Serbian Orthodox Church," Patriarch Irinej told a Church TV station Hram(Temple).
Serbian Orthodox Church is the largest denomination in multi-ethnic Montenegro, but its relations with the pro-Western Government have always been poor. The Government considers Serbian Orthodox Church hostile to the independence of the country, and generally as too pro-Serbian and pro-Russian. The story of the so-called Montenegrin Orthodox Church lasts for almost three decades and has had several development phases. In the first phase, at least officially, its initiators in the first half of the 90s of the 20th century were some separatist political parties and quasi-cultural and scientific organizations. However, when Djukanovic strengthened power in 1997, with the support of the West, it began with the change of the historical identity of Montenegro. Then, in the old capital of Cetinje, the clergy of the Serbian Orthodox Church were attacked. The Serbian Orthodox Church easy overcame that first extreme blow in the late 1990s and early 2000s, because, apart from the old capital of Cetinje, the Serbian Orthodox Church was the most important institution in all other cities in Montenegro. The same situation is today.
In line with that Montenegrin regime now started with another tactic. They realized that in spite of strong pressure, the people in Montenegro did not accept the Montenegrin Orthodox Church. That is why the Montenegrin Government decided to take away the temples from the Serbian Orthodox Church and register them as a state property. After that, Montenegrin Government will make appointments for service in the temples for Serbian and Montenegrin Orthodox Church. And then the ruling party will force their party membership to go to the service, when it serves Montenegrin Orthodox Church.
Western centers of power supported Milo Djukanovic in 1997 and 1999 against Slobodan Milosevic. He was allowed to win the presidential election with various non-democratic methods, and finally in 2006 to make a referendum for separation from Serbia. The referendum was held in a totally irregular atmosphere. Djukanovic is the wildcard of the West who has agreed, to keep Milo Djukanovic in power to change the traditional Serbian/Slavic – Orthodox identity into Montenegrin, Roman Catholic and Western identity. Serbian identity of Montenegro, has already been broken through decades of Yugoslav communist rule which made a strong promotion of Montenegrin nation. As a result, state with a completely new and artificial identity was created.
The only missing link is the Montenegrin church. This is where the global conflict of Roman Catholicism and Orthodoxy is happening. The so-called Montenegrin Orthodox Church openly expresses sympathy for the Catholic Church. If the project of the Government of Montenegro and the West were to pass, Serbian Orthodoxy would be pushed from the Adriatic. That would be the strongest blow to Serbia and Republic of Srpska. It is not pretentious to say that the Serbian people and the Serbian Orthodox Church, the historical nation and institution of Montenegro came to the red line of survival of their identity, beyond which there is no further withdrawal.
From our partner International Affairs