Our Trust Deficit with Artifical Intelligence Has Only Just Started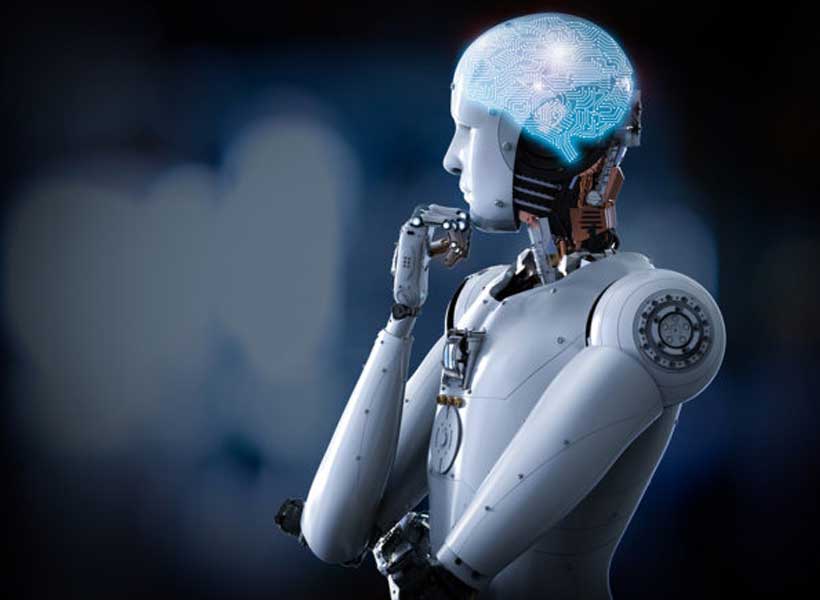 "We suffer from a bad case of trust-deficit disorder," said UN Secretary-General António Guterres in his recent General Assembly speech. His diagnosis is right, and his focus on new technological developments underscores their crucial role shaping the future global political order. Indeed, artificial intelligence (AI) is poised to deepen the trust-deficit across the world.
The Secretary-General, echoing his recently released Strategy on New Technologies, repeatedly referenced rapidly developing fields of technology in his speech, rightly calling for greater cooperation between countries and among stakeholders, as well as for more diversity in the technology sector. His trust-deficit diagnosis reflects the urgent need to build a new social license and develop incentives to ensure that technological innovation, in particular AI, is deployed safely and aligned with the public interest.
However, AI-driven technologies do not easily fit into today's models of international cooperation, and will in fact tend to undermine rather than enforce global governance mechanisms. Looking at three trends in AI, the UN faces an enormous set of interrelated challenges.
AI and Reality
First, AI is a potentially dominating technology whose powerful – both positive and negative –implications will be increasingly difficult to isolate and contain. Engineers design learning algorithms with a specific set of predictive and optimizing functions that can be used to both empower or control populations. Without sophisticated fail-safe protocols, the potential for misuse or weaponization of AI is pervasive and can be difficult to anticipate.
Take Deepfake as an example. Sophisticated AI programs can now manipulate sounds, images and videos, creating impersonations that are often impossible to distinguish from the original. Deep-learning algorithms can, with surprising accuracy, read human lips, synthetize speech, and to some extent simulate facial expressions. Once released outside of the lab, such simulations could easily be misused with wide-ranging impacts (indeed, this is already happening at a low level). On the eve of an election, Deepfake videos could falsely portray public officials being involved in money-laundering or human rights abuses; public panic could be sowed by videos warning of non-existent epidemics or cyberattacks; forged incidents could potentially lead to international escalation.
The capacity of a range of actors to influence public opinion with misleading simulations could have powerful long-term implications for the UN's role in peace and security. By eroding the sense of trust and truth between citizens and the state—and indeed amongst states—truly fake news could be deeply corrosive to our global governance system.
AI Reading Us
Second, AI is already connecting and converging with a range of other technologies—including biotech—with significant implications for global security. AI systems around the world are trained to predict various aspects of our daily lives by making sense of massive data sets, such as cities' traffic patterns, financial markets, consumer behaviour trend data, health records and even our genomes.
These AI technologies are increasingly able to harness our behavioural and biological data in innovative and often manipulative ways, with implications for all of us. For example, the My Friend Cayla smart doll sends voice and emotion data of the children who play with it to the cloud, which led to a US Federal Trade Commission complaint and its ban in Germany. In the US, emotional analysis is already being used in the courtroom to detect remorse in deposition videos. It could soon be part of job interviews to assess candidates' responses and their fitness for a job.
The ability of AI to intrude upon—and potentially control—private human behaviour has direct implications for the UN's human rights agenda. New forms of social and bio-control could in fact require a reimagining of the framework currently in place to monitor and implement the Universal Declaration of Human Rights, and will certainly require the multilateral system to better anticipate and understand this quickly emerging field.
AI as a Conflict Theatre
Finally, the ability of AI-driven technologies to influence large populations is of such immediate and overriding value that it is almost certain to be the theatre for future conflicts. There is a very real prospect of a "cyber race" in which powerful nations and large technology platforms enter into open competition for our collective data as the fuel to generate economic, medical and security supremacy across the globe. Forms of "cyber-colonization" are increasingly likely, as powerful states are able to harness AI and biotech together to understand and potentially control other countries' populations and ecosystems.
Towards Global Governance of AI
Politically, legally and ethically, our societies are not prepared for the deployment of AI. The UN, established many decades before the emergence of these technologies, is in many ways poorly placed to develop the kind of responsible governance that will channel AI's potential away from these risks and towards our collective safety and wellbeing. In fact, the resurgence of nationalist agendas across the world may point to a dwindling capacity of the multilateral system to play a meaningful role in the global governance of AI. Major corporations and powerful member states may see little value in bringing multilateral approaches to bear on what they consider lucrative and proprietary technologies.
There are, however, some important ways in which the UN can help build the kind of collaborative, transparent networks that may begin to treat our "trust-deficit disorder." The Secretary-General's recently-launched High-Level Panel on Digital Cooperation, is already working to build a collaborative partnership with the private sector and establish a common approach to new technologies. Such an initiative could eventually find ways to reward cooperation over competition, and to put in place common commitments to using AI-driven technologies for the public good.
Perhaps the most important challenge for the UN in this context is one of relevance, of re-establishing a sense of trust in the multilateral system. But if the above trends tell us anything, it is that AI-driven technologies are an issue for every individual and every state, and that without collective, collaborative forms of governance, there is a real risk that it will be a force that undermines global stability.
What is a 'vaccine passport' and will you need one the next time you travel?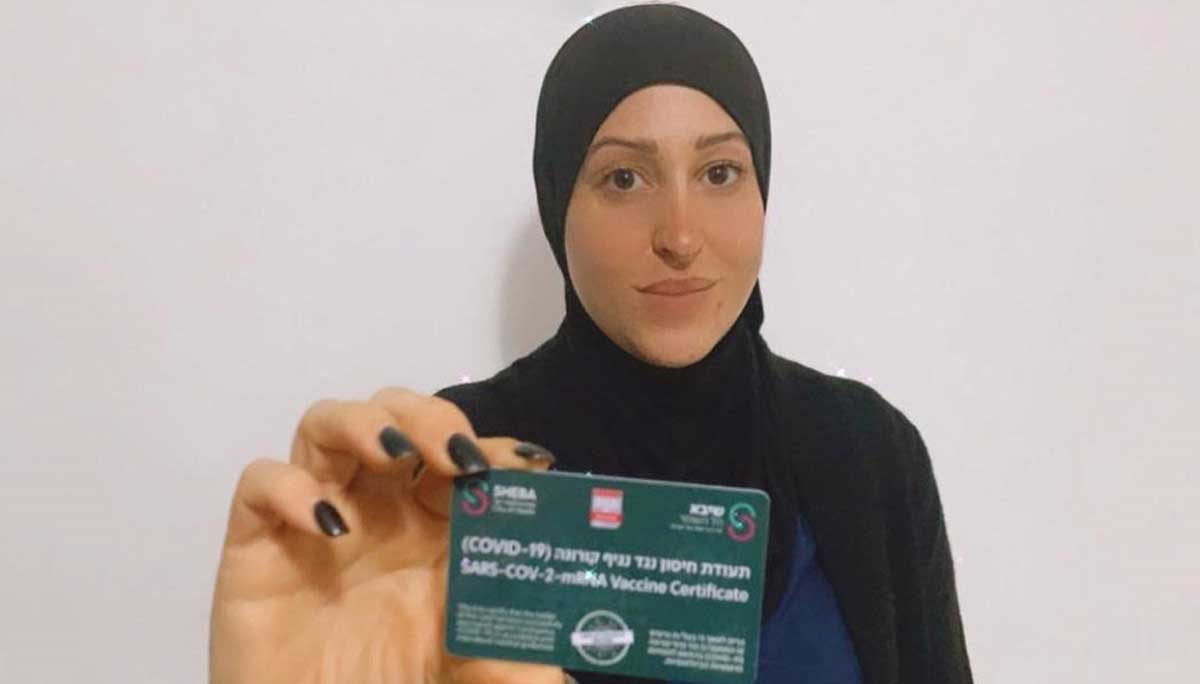 Is the idea of a vaccine passport entirely new?

The concept of a passport to allow for cross border travel is something that we've been working on with the Common Trust Network for many months. The focus has been first on diagnostics. That's where we worked with an organization called "The Commons Project" to develop the "Common Trust Framework". This is a set of registries of trusted data sources, a registry of labs accredited to run tests and a registry of up-to-date border crossing regulations.

The set of registries can be used to generate certificates of compliance to prevailing border-crossing regulations as defined by governments. There are different tools to generate the certificates, and the diversity of their authentication solutions and the way they protect data privacy is quite remarkable.

We at the Forum have no preference when it comes to who is running the certification algorithm, we simply want to promote a unique set of registries to avoid unnecessary replication efforts. This is where we support the Common Trust Framework. For instance, the Common Pass is one authentication solution – but there are others, for example developed by Abbott, AOK, SICPA (Certus), IBM and others.

How does the system work and how could it be applied to vaccines?

The Common Trust Network, supported by the Forum, is combining the set of registries that are going to enrol all participating labs. Separately from that, it provides an up-to-date database of all prevailing border entry rules (which fluctuate and differ from country to country).

Combining these two datasets provides a QR code that border entry authorities can trust. It doesn't reveal any personal health data – it tells you about compliance of results versus border entry requirements for a particular country. So, if your border control rules say that you need to take a test of a certain nature within 72 hours prior to arrival, the tool will confirm whether the traveller has taken that corresponding test in a trusted laboratory, and the test was indeed performed less than three days prior to landing.

The purpose is to create a common good that many authentication providers can use and to provide anyone, in a very agnostic fashion, with access to those registries.

What is the WHO's role?

There is currently an effort at the WHO to create standards that would process data on the types of vaccinations, how these are channelled into health and healthcare systems registries, the use cases – beyond the management of vaccination campaigns – include border control but also possibly in the future access to stadia or large events. By establishing in a truly ethical fashion harmonized standards, we can avoid a scenario whereby you create two classes of citizens – those who have been vaccinated and those who have not.

So rather than building a set of rules that would be left to the interpretation of member states or private-sector operators like cruises, airlines or conveners of gatherings, we support the WHO's effort to create a standard for member states for requesting vaccinations and how it would permit the various kinds of use cases.

It is important that we rely on the normative body (the WHO) to create the vaccine credential requirements. The Forum is involved in the WHO taskforce to reflect on those standards and think about how they would be used. The WHO's goal is to deploy standards and recommendations by mid-March 2021, and the hope is that they will be more harmonized between member states than they have been to date in the field of diagnostics.

What about the private sector and separate initiatives?

When registry frameworks are being developed for authentication tools providers, they should at a minimum feed as experiments into the standardization efforts being driven by WHO, knowing that the final guidance from the only normative body with an official UN mandate may in turn force those providers to revise their own frameworks. We certainly support this type of interaction, as public- and private-sector collaboration is key to overcoming the global challenge posed by COVID-19.

What more needs to be done to ensure equitable distribution of vaccines?

As the WHO has warned, vaccine nationalism – or a hoarding and "me-first" approach to vaccine deployment – risks leaving "the world's poorest and most vulnerable at risk."
COVAX, supported by the World Economic Forum, is coordinated by the World Health Organization in partnership with GAVI, the Vaccine Alliance; CEPI, the Centre for Epidemics Preparedness Innovations and others. So far, 190 economies have signed up.
The Access to COVID-19 Tools Accelerator (ACT-Accelerator) is another partnership, with universal access and equity at its core, that has been successfully promoting global collaboration to accelerate the development, production and equitable access to COVID-19 tests, treatments and vaccines. The World Economic Forum is a member of the ACT-Accelerator's Facilitation Council (governing body).
Iran among five pioneers of nanotechnology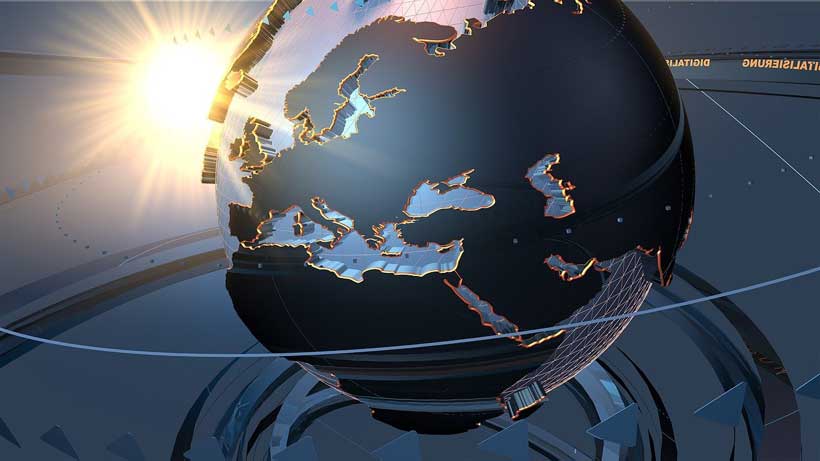 Prioritizing nanotechnology in Iran has led to this country's steady placement among the five pioneers of the nanotechnology field in recent years, and approximately 20 percent of all articles provided by Iranian researchers in 2020 are relative to this area of technology.
Iran has been introduced as the 4th leading country in the world in the field of nanotechnology, publishing 11,546 scientific articles in 2020.
The country held a 6 percent share of the world's total nanotechnology articles, according to StatNano's monthly evaluation accomplished in WoS databases.
There are 227 companies in Iran registered in the WoS databases, manufacturing 419 products, mainly in the fields of construction, textile, medicine, home appliances, automotive, and food.
According to the data, 31 Iranian universities and research centers published more than 50 nano-articles in the last year.
In line with China's trend in the past few years, this country is placed in the first stage with 78,000 nano-articles (more than 40 percent of all nano-articles in 2020), and the U.S. is at the next stage with 24,425 papers. These countries have published nearly half of the whole world's nano-articles.
In the following, India with 9 percent, Iran with 6 percent, and South Korea and Germany with 5 percent are the other head publishers, respectively.
Almost 9 percent of the whole scientific publications of 2020, indexed in the Web of Science database, have been relevant to nanotechnology.
There have been 191,304 nano-articles indexed in WoS that had to have a 9 percent growth compared to last year. The mentioned articles are 8.8 percent of the whole produced papers in 2020.
Iran ranked 43rd among the 100 most vibrant clusters of science and technology (S&T) worldwide for the third consecutive year, according to the Global Innovation Index (GII) 2020 report.
The country experienced a three-level improvement compared to 2019.
Iran's share of the world's top scientific articles is 3 percent, Gholam Hossein Rahimi She'erbaf, the deputy science minister, has announced.
The country's share in the whole publications worldwide is 2 percent, he noted, highlighting, for the first three consecutive years, Iran has been ranked first in terms of quantity and quality of articles among Islamic countries.
Sourena Sattari, vice president for science and technology has said that Iran is playing the leading role in the region in the fields of fintech, ICT, stem cell, aerospace, and is unrivaled in artificial intelligence.
From our partner Tehran Times
Free And Equal Internet Access As A Human Right
Having internet access in a free and equal way is very important in contemporary world. Today, there are more than 4 billion people who are using internet all around the world. Internet has become a very important medium by which the right to freedom of speech and the right to reach information can be exercised. Internet has a central tool in commerce, education and culture.
Providing solutions to develop effective policies for both internet safety and equal Internet access must be the first priority of governments. The Internet offers individuals power to seek and impart information thus states and organizations like UN have important roles in promoting and protecting Internet safety. States and international organizations play a key role to ensure free and equal Internet access.
The concept of "network neutrality" is significant while analyzing equal access to Internet and state policies regulating it. Network Neutrality (NN) can be defined as the rule meaning all electronic communications and platforms should be exercised in a non-discriminatory way regardless of their type, content or origin. The importance of NN has been evident in COVID-19 pandemic when millions of students in underdeveloped regions got victimized due to the lack of access to online education.
Article 19/2 of the International Covenant on Civil and Political Rights notes the following:
"Everyone shall have the right to freedom of expression; this right shall include freedom to seek, receive and impart information and ideas of all kinds, regardless of frontiers either orally, in writing or in print, in the form of art, or through any other media of his choice."
Internet access and network neutrality directly affect human rights. The lack of NN undermines human rights and causes basic human right violations like violating freedom of speech and freedom to reach information. There must be effective policies to pursue NN. Both nation-states and international organizations have important roles in making Internet free, safe and equally reachable for the people worldwide. States should take steps for promoting equal opportunities, including gender equality, in the design and implementation of information and technology. The governments should create and maintain, in law and in practice, a safe and enabling online environment in accordance with human rights.
It is known that, the whole world has a reliance on internet that makes it easy to fullfill basic civil tasks but this is also threatened by increasing personal and societal cyber security threats. In this regard, states must fulfill their commitment to develop effective policies to attain universal access to the Internet in a safe way.
As final remarks, it can be said that, Internet access should be free and equal for everyone. Creating effective tools to attain universal access to the Internet cannot be done only by states themselves. Actors like UN and EU have a major role in this process as well.