Journalist's disappearance challenges fragile Middle Eastern pragmatism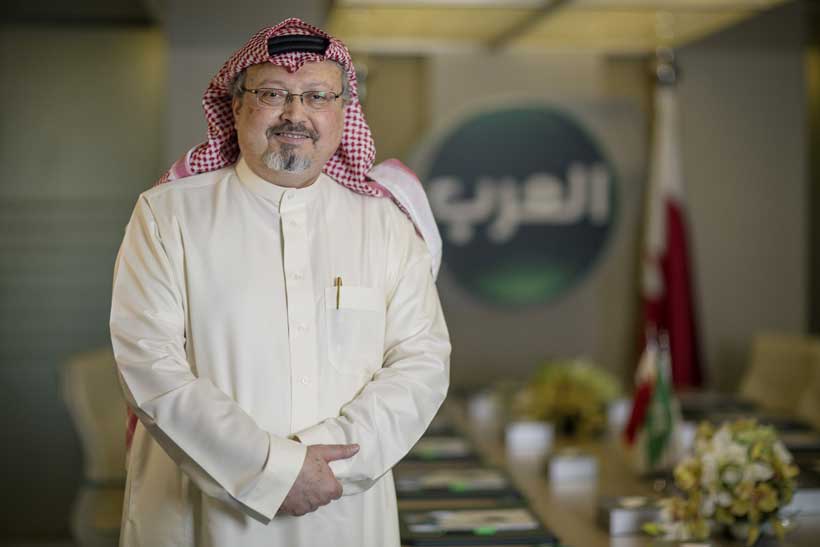 Saudi Arabia and Turkey, despite being on opposite sides of Middle Eastern divides, are cooperating in Syria to enable youth and women to acquire skills that would either allow them to compete in the job market or turn them into entrepreneurs.
The Saudi-funded, Turkish-executed projects potentially highlight a newly found degree of pragmatism and fluidity among seemingly entrenched alliances in the Middle East that largely pitch Turkey, Iran and Qatar against Saudi Arabia and the United Arab Emirates.
Saudi Arabia and Turkey differ on some of the Middle East's most important divides. Turkey backs Qatar in its 15-month-old dispute with a Saudi-United Arab Emirates-led alliance that is boycotting the Gulf state economically and diplomatically and is competing with Saudi Arabia, and even more so with its closest ally, the UAE, for influence in the Horn of Africa.
While Turkey and Saudi Arabia are closer in their approach towards Syria, Turkey hosts members of the Muslim Brotherhood, a group that has been banned in the kingdom and is at the centre of its conflict with Qatar. It also opposes US sanctioning of Iran that has been embraced by Saudi Arabia.
Turkey further has exploited Saudi reluctance to aggressively oppose US President Donald J. Trump's pro-Israel policy to position itself as the leader of the Islamic world in supporting the Palestinians. Turkish officials have suggested that the UAE had funded a failed 2016 military coup.
The projects are but one indication of the seeming emergence of a degree of pragmatism on the part of parties on all sides of the Middle Eastern divide. Other indications include differences between Turkey, Russia and Iran over how to handle Idlib, the last rebel-held stronghold in Syria; Bahraini trial balloons suggesting a softening of the boycott of Qatar; and Turkish-German efforts to mend fences with one another.
The signs of flexibility are as fragile as the alliances themselves. They are being put to a test with the disappearance in Istanbul of prominent Saudi journalist Jamal Khashoggi, a critic of the kingdom's crown prince, Mohammed bin Salman, who disappeared this week during a visit to the Saudi consulate.
Mr. Khashoggi, known for his close ties to the ruling family, went a year ago into self-exile in Washington, after being banned from publishing, which he feared was a prelude to arrest.
Neither Saudi Arabia nor Turkey have so far commented on Mr. Khashoggi's disappearance. A Saudi Press Agency report said an unidentified Saudi national accused of having signed cheques that bounced had been deported to the kingdom on the basis of an arrest warrant issued by Interpol. The agency gave no further details.
While it is unknown whether the agency was referring to Mr. Khashoggi, many fear that he may have been kidnapped. It would not be the first time that Saudi Arabia has forcibly repatriated its critics.
A Saudi detention or nabbing of Mr. Khashoggi in Istanbul without at least tacit Turkish cooperation would embarrass Turkish prime minister Recep Tayyip Erdogan and likely spark a further deterioration of Turkish-Saudi relations. If Turkey was complicit, it would bear testimony to increasing pragmatism.
Meanwhile, Saudi-Turkish cooperation in Syria goes beyond relief and development aid. It helps Turkey create a sphere of influence in areas of Syria near Turkey's border that are controlled by Turkish troops and administered by Turkey.
In a bid to compliment Turkish hard power in Syria with soft power and counter Kurdish influence, Mr. Erdogan's Religious Affairs Directorate or Diyanet has trained Syrian religious personnel, according to a 104-page report published by the directorate.
The report said that the directorate had spent a total of US$34.1 million dollars in Syria on thing like repairing mosques, distributing Kurdish-language Qur'ans, and educating 11,250 students.
Journalist Amed Dicle said that Diyanet had recruited 5,686 teachers from the ranks of rebels opposed to the regime of Syrian president Bashar al-Assad whose curriculum emphasized Turkey's synthesis between Islam and nationalism and included anti-Kurdish teachings. "Kurds are portrayed as atheists, and the PKK, YPG and other Kurdish fighters are infidels," Mr. Dicle said, referring to the outlawed Kurdish Workers Party and its Syrian offshoot, the People's Protection Units.
A Syrian imam told Al-Monitor that "we're getting paid by the Turkish government. We're grateful to them and we see that the local population here are happy to be under Turkish rule. For Turkey, religious and national allegiance are one and the same. But our interpretation of Islam may not always be the same. Turkey keeps Kurds under control and that's good for us. Plus, one day Syrians in Turkey may come and settle in these areas."
Saudi cooperation with Turkey and its anti-Kurdish agenda in Syria has not prevented the kingdom from establishing ties to Iraq's autonomous Kurdish region that borders on Iran with the opening of a consulate in Erbil, initiation of Saudia flights from Jeddah to Erbil, and a visit by Saudi businessmen.
Bahrain reportedly hinted last month that the Gulf states boycotting Qatar may re-open airspace to flights bound from and to Doha. The continued closure has forced Qatar Airways to fly longer routes to circumvent Saudi, UAE and Bahraini airspace at considerable cost to the airline. The report was widely seen as a trial balloon.
Similarly, Mr. Erdogan travelled last week to Germany with which it has had strained relations in a bid to increase his options following a summit with Vladimir Putin and Hassan Rouhani, the presidents of Russia and Iran, in which he for now delayed a Syrian-Russian assault on Idlib that would have sent hundreds of thousands, if not millions fleeing towards the Turkish border.
The limitations of the notion, apparently shared by German chancellor Angela Merkel and Mr. Erdogan, that deep differences can easily be put aside to pragmatically focus on issues of common interest, a key pillar of Middle Eastern alliances, were on display with the European Parliament this week voting to withhold 70 million euros in pre-accession funding because Turkey had failed to reverse its moves towards authoritarianism.
Saudi-Turkey Discourse: Is a Resolve Imminent?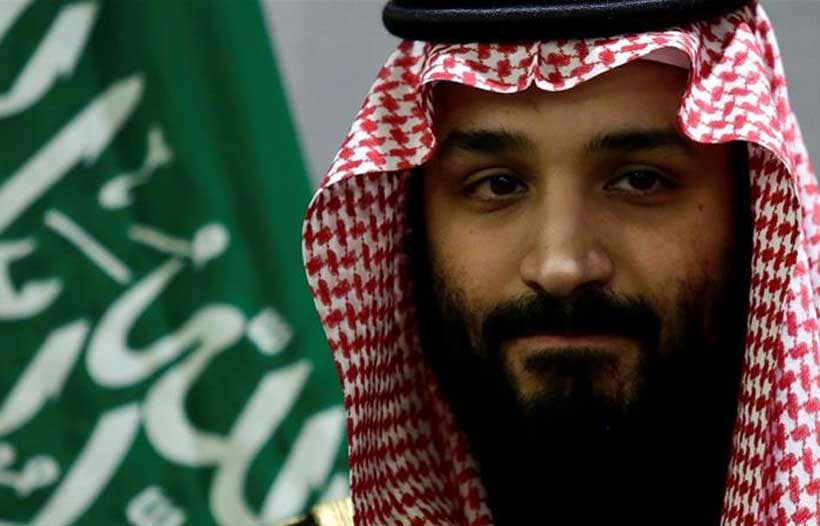 The two prominent Muslim countries: Saudi Arabia and Turkey have had an undulating relationship over the course of decades and despite of the geographical and religious proximity, the two have rarely been on the same page. Recent tide over the relation is an outcry by the Saudi Chambers of Commerce to 'Boycott everything Turkish'. Allegedly the boycott spans over a wide range: level of investment in the country, tourism interchange and even the imports are to be curbed. This was deemed as a "moral responsibility" of every Saudi citizen against the nation's enemies; as per the statement of Saudi's Chamber of Commerce head Ajlan Al Ajlan.
The duo have taken opposing sides for decades, especially when it narrows down to regional conflicts. The history relays strong relations between the two Sunni-majority Muslim countries, however, with polar position in the Syrian crisis followed by a blood-ridden civil war, the relations never recovered to a modest degree. The Saudi Kingdom, under the premiership of Muhammad Bin Salman, shifted its Syria policy in late 2018, seeking to normalize Assad's regime while Turkey continued to support the opposing forces. Meanwhile, in Libya, Riyadh aided warlord Khalifa Haftar, while Ankara intervened to channel militarily assistance to the internationally recognized Government of National Accord (GNA).
The relations between the two Islamic nations were again triggered by the statement of Turkish president, Receb Tayyib Erdogen, accusing the Gulf nations for the instability in the region. This was the statement that incited such a hoarse reaction from the economic entity within the kingdom. The tie between the two was never a strong one but a major incident strained the relations back in 2018. The murder of Saudi citizen and a columnist of The Washington Post, Jamal Ahmed Khashoggi, back in October 2018 set all fires loose when Saudi government was outright accused of involvement in the brutal murder at Saudi Consulate. The Turkish president went as far as insinuating the involvement of crown prince, Muhammad bin Salman, in the gruesome murder. Earlier in 2017, Ankara stood as a vital support mechanism, alongside Tehran,to Doha in terms of the rudimentary facets of finance and military when Qatar was excluded and sectionalised by Saudi Arabia and its allies on account of close affiliation with rebellious groups in the region backed by Iran; accounts that were repeatedly denied by the Qatari regime.
The two Islamic republics have been at head once again ever since the recent controversial decision of UAE, Bahrain and Morocco to join hands and normalise relations with Israel came to light. Turkey and Iran, despite of the Shia-Sunni disparity, have relatively been close in ties since both have stood at odds with the foreign involvement in the region while Saudi Arabia has welcomed it with open arms. Even with the normalisation of relations with Israel, UAE and Bahrain met heavy criticism around the Muslim world but majorly championed by Iran and Turkey: former calling the move as a "Stab in the back" while the latter threatening to sever ties with the Gulf states. Both the statements were shrugged by the Saudi representatives as an 'internal matter' and warning the duo to refrain from interference. The Saudi position on the normalisation was clear when Israeli flights were allowed to fly through the Kingdom's airspace en route to UAE.
The growing animosity is not novel between the duo as they have been in contrasting positions on multiple foreign policy issues and have even held starkly different positions over the islamist groups operating in the west European region. Although Saudi government officials have not confirmed the implication of the statement of its Chamber of Commerce, the signs of blooming tensions were sensed earlier this year. Even pre-Covid, the tourism dropped 17% between the countries and Turkey, being the 12th highest trade partner of the kingdom, saw a steady decline in bi-lateral trade. Albeit the externalities of the pandemic, the relations continue to deteriorate, and the signs might turn more apparent over time.
Now with Mr. Joe Biden prepared to take on the United States' foreign policy, the Middle East would be the prime focus as per his pensive thoughts over the issues of the region. As he mentioned to 'Reassess' the relations with Saudi Arabia, the regard is clearly in terms of Saudi's nefarious role in fanning the steps of Trump in the region, more specifically its involvement in the Yemen civil war and the controversial killing of the Washington Post columnist, Jamal Ahmed Khashoggi. With isolation looming and need for solid alliance for better foundations for US relations, Saudi Arabia may have started with reconciling with Qatar but Turkey is optimistically the next on the radar.
Why is Melih Bulu Seen as a Pro-AKP "Trustee" Rector?
The new year started under the shadow of social tensions triggered by Melih Bulu's appointment to the rectorate of Bosphorus University by President Recep Tayyip Erdoğan. Professor Melih Bulu had founded the Sarıyer district organization of the incumbent AK Party in 2002. Bulu who in 2015 became a candidate for being a deputy from AK Party could not gain nomination to run in the elections. Bulu also worked as a rector in two private universities before: İstinye University and Haliç University.
On December 31 2020, Bulu was the rectorate of Haliç University. The abrupt appointment of Bulu as the rector to Turkey's most prestigious university prompted a major outrage since the move was regarded as a direct interruption of academic freedom.
Melih Bulu's appointment to the rectorate of Bosphorus University caused a large unrest among Bosphorus students, graduates and scholars. In addition, people coming from different sectors of society who are critical of Erdoğan administration have also joined the "anti-Bulu" protest campaign on social media. After Bulu's appointment, Bosphorus University students protested the appointment on social media by using the hashtag #KayyumRektörİstemiyoruz ("We don't want a trustee rector"). For a couple of days, students of Bosphorus University have been making protests calling Bulu to resign. However Bulu posted an announcement on his Twitter account saying that he will embrace everyone and he is very excited and happy for his new duty.
After Bulu's appointment, not just his political identity affiliated with AK Party was put under debate but also his academic background was put under scrutiny as well. Allegations of plagiarism against him broke out especially on Twitter. Bulu defined these allegations as "slander" and argued that this was the literature survey part of his PhD thesis and said, "I did not write some parts between quotation marks. We did not have something written available. There were different citation rules but I put it in the bibliography section."
According to the Global Academic Freedom Index Turkey has only 9.7 points out of 100 and it is in the rank of 135 out of 144 countries. Turkey is in the similar level with Syria and Turkmenistan.
In previous weeks, journalist Cüneyt Özdemir hosted Bulu in his live Youtube programme and in live broadcast, Bulu saluted the students from the window of his office at rectorate building while the students yelled asking for his resign and this act of Bulu caused surprises and ironies on social media. Amid this environment, on January 5, a group of Bosphorus University academics staged a peaceful protest by standing with their backs to the rectorate building during the handover ceremony for Bulu. The academics of Bosphorus University made a public statement underlining that this appointment is a practice introduced for the first time after the 1980s military tutelage.
Their full statement is as follows:
"'We don't accept, we don't give up!'
On January 1, 2021 at midnight, an academic outside Bogazici University community was appointed as rector, which is a practice introduced for the first time after the 1980s military tutelage.
This is yet another case of many ongoing anti-democratic practices since 2016, aiming at abolishing rectorial elections. We do not accept it as it clearly violates academic freedom and scientific autonomy as well as the democratic values of our university. We refuse to compromise the principles the University Senate officially stated in 2012:
1. To enhance scientific research and social development, it is indispensable that universities be free from any pressure or influence from a person or an institution and not be used as a political tool.
2. For academic freedom, it is imperative that decision-making processes be delegated to democratically elected academic administrators and boards. All academic administrators including the Rector, Deans, Directors of Institute, Directors of Schools and Department Heads can be appointed only after being elected by the university community.
3. As universities are autonomous constitutional establishments, it is vital that university instructors and/or university boards decide on academic programs and research policies, which is an essential prerequisite for scientific freedom and creativity.
We strictly adhere to the principles above and we pledge to follow them up with all the other members of our university community."
On the other hand, police forces detained more than 20 university students in home raids after the protests against the appointment of Bulu. In the mainstream pro-government media actors' coverage of these events, it is argued that the detained people are not students, but they are members of illegal organizations whereas Canan Kaftancıoğlu, the Republican People's Party's current provincial president in Istanbul rejected this and argued that they are students.
According to Althusser (1971), the modern state keeps the authority and control through two main systems: Repressive State Apparatuses & Ideological State Apparatuses. One of areas concerning the ideological state apparatuses is known as education. In this regard, Erdoğan's appointment of Bulu can be seen as a step of using ideological state apparatuses.
Morocco Increases Pressure on Hezbollah by Arresting One of its Alleged Financiers
At a time when global attention is focused on the fight against the pandemic and the global effort to vaccinate populations, terrorist organizations and organized crime are trying to take advantage of the situation to carry out operations to finance their operations. In this context, Morocco's announcement of the arrest of an alleged international con man linked to Hezbollah is considered a success for the Moroccan security services.
According to an official statement relayed by the Moroccan Official Agency, a suspect was arrested last Wednesday by the National Brigade of the Judicial Police (BNPJ). The 57-year-old Lebanese national is linked to the Hezbollah movement, an organization supported by Iran and considered as a terrorist group by the United States, the Netherlands and the United Kingdom. During the search conducted by the Moroccan police force, following intelligence and investigative work carried out by the Directorate General of Territorial Surveillance (DGST), investigators found European passports – French and Italian – as well as identity documents listed in the Interpol database as stolen. The suspect was taken into custody and brought before the King's Prosecutor in order to continue the investigation, in partnership with Interpol and the countries involved in the alleged identity document thefts.
U.S. Recognition of Moroccan Sovereignty over Western Sahara
Moroccan authorities believed the suspect used these false identities to present himself as holding important roles in multinational corporations to defraud victims with promises of juicy deals and quick profit. While it is unclear at this stage of the investigation whether the international swindler intended to raise funds for Hezbollah, the arrest comes at a particularly crucial time for Morocco, following the recognition by the United States of America of Moroccan sovereignty over the disputed territory of Western Sahara on December the 10th, and the resumption of diplomatic relations with Israël. After this recognition, The US announced a 3 billion dollars investment plan to help Morocco boost its economy and development, as well as the opening of a regional office of its "Prosper Africa" initiative. Moreover, this Sunday, the Assistant Secretary of State for Near Eastern Affairs David Schenker came to Western Sahara on the 9th of January to inaugurate a U.S. consulate in the coastal city of Dakhla, alongside the Moroccan minister for foreign affairs, Nasser Bourita.
Morocco Broke off diplomatic relations with Iran in 2018
Since 2018, Morocco has vigorously denounced Hezbollah's alleged links with the Polisario Front separatist movement, and broke diplomatic relations with Tehran in the process, as explained by the Think-Tank Atlantic Council . Although both Iran and Hezbollah immediately refuted Morocco's accusations regarding the organization's alleged links with the Polisario Front, Rabat continued to increase its pressure and has since taken substantive action to curb the actions of the organization's agents. In March 2017, Kingdom arrested at the Casablanca airport Kassem Tajjedine, described by the Americans as the main financier of the organization. The latter was wanted for fraud, money laundering, and financing of terrorist activity, according to Reuters. Tajjedine was extradited to the US where he was sentenced to five years in Prison, and was released on July 2020 as part of a secret US-Iran deal.
Morocco is considered a stable country in North Africa, both on the political and economic level, as well as an important Hub for doing business in Africa and Europe. Over the last twenty years, the Kingdom had a steady growth rate of its GDP at around 4% and built top-class infrastructures, including the largest African port in Tangiers, 2000 Miles of Highway, a High-Speed train between Tangiers and Rabat, and the largest solar station of Africa in the south of the country.