Growth in Sub-Saharan Africa is Slower than Expected
Sub-Saharan African economies are still recovering from the slowdown in 2015-16, but growth is slower than expected, according to the October 2018 issue of Africa's Pulse, the bi-annual analysis of the state of African economies by the World Bank. The average growth rate in the region is estimated at 2.7 percent in 2018, which represents a slight increase from 2.3 percent in 2017.
"The region's economic recovery is in progress but at a slower pace than expected," said Albert Zeufack, World Bank Chief Economist for Africa. "To accelerate and sustain an inclusive growth momentum, policy makers must continue to focus on investments that foster human capital, reduce resource misallocation and boost productivity. Policymakers in the region must equip themselves to manage new risks arising from changes in the composition of capital flows and debt."
Slow growth is partially a reflection of a less favorable external environment for the region. Global trade and industrial activity lost momentum, as metals and agricultural prices fell due to concerns about trade tariffs and weakening demand prospects. While oil prices are likely to be on an upward trend into 2019, metals prices may remain subdued amid muted demand, particularly in China. Financial market pressures intensified in some emerging markets and concern about their dollar-denominated debt has risen amid a stronger US dollar.
The slower pace of the recovery in Sub-Saharan Africa (0.4 percentage points lower than the April forecast) is explained by the sluggish expansion in the region's three largest economies, Nigeria, Angola, and South Africa. Lower oil production in Angola and Nigeria offset higher oil prices, and in South Africa, weak household consumption growth was compounded by a contraction in agriculture.  Growth in the region – excluding Angola, Nigeria and South Africa –  was steady. Several oil exporters in Central Africa were helped by higher oil prices and an increase in oil production. Economic activity remained solid in the fast-growing non-resource-rich countries, such as Côte d'Ivoire, Kenya, and Rwanda, supported by agricultural production and services on the production side, and household consumption and public investment on the demand side.
Public debt remained high and continues to rise in some countries. Vulnerability to weaker currencies and rising interest rates associated with the changing composition of debt may put the region's public debt sustainability further at risk. Other domestic risks include fiscal slippage, conflicts, and weather shocks. Consequently, policies and reforms are needed that can strengthen resilience to risks and raise medium-term potential growth.
This issue of Africa's Pulse highlights sub-Saharan Africa's lower labor productivity and potentials for improvement "Reforms should include policies which encourage investments in non-resource sectors, generate jobs and improve the efficiency of firms and workers," said Cesar Calderon, Lead Economist and Lead author of the report.
Countries Commit to Tackling "Learning Poverty" and Accelerating Learning in MENA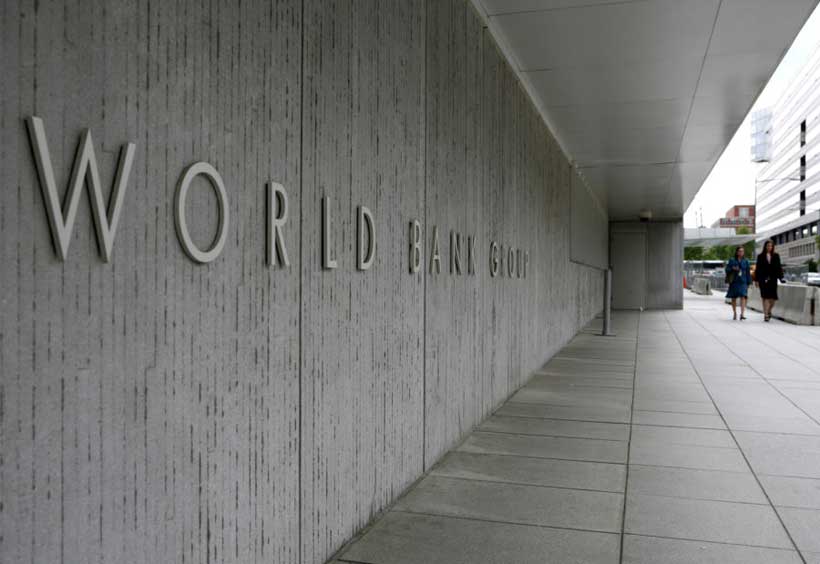 Recognizing the very low learning outcomes, and the need to change the way education is delivered as critical to the future development of the Middle East and Africa regions, ministers and development partners affirmed their commitment to tackling the global learning crisis at the High Level conference on Accelerating Learning: A call to action and opportunities for collaboration. Accelerating learning will require continued commitment to learning, measurement of learning, and better use of technology; more and better spent resources; and increased collaboration to improve knowledge sharing and leverage economies of scale.
Dr. Jaime Saavedra, World Bank Global Director for Education, said, "We must accelerate improvements in learning and center reforms around what is best for the student, giving children the foundational skills to become permanent learners and productive citizens." The World Bank introduced a new "Learning Poverty" indicator –defined as the share of children who cannot read and understand a simple text by age 10 – and a new learning target to reduce that number by half by 2030, as a way to galvanize action towards Sustainable Development Goal 4 on Education (SDG4). "Currently 59% of 10 year old children in the Middle East and North Africa and 87% in Sub-Saharan Africa are learning poor. That is completely unacceptable and must be eliminated." To accelerate learning outcomes, the World Bank advocates a two-pronged approach of implementing systemic reforms that will achieve gains over the long term while making short-term interventions aimed at improving the experience of the child in the classroom today.
Egypt's Minister for International Cooperation Dr. Rania Al-Mashat said, "No country can achieve development without the human element, and this conference signals our high-level commitment to education reform."
In his plenary address, Egypt's Minister of Education and Technical Education Dr. Tarek Shawki shared Egypt's story of its ambitious reform program aimed at modernizing the education system, using scripted lessons, new curriculum guides, digital learning resources, improved teaching practices, and computer-based student assessments. "What we are doing in secondary education today is to prepare for an unpredictable and rapidly changing environment – we want to produce graduates with good skills, not grades," noting that the "Education 2.0" reform program revolves around teaching children the skills needed to compete in the future. "We have to ask ourselves – what are the competencies needed of today's teachers in today's environment? – because the old model is not working."
World Bank Country Director Dr. Marina Wes for Egypt, Yemen and Djibouti commented: "Egypt's reform program aims to bring learning back into the classroom, which can yield valuable insights for other countries in Africa and the region." She noted, 'There are no easy answers to the challenges of improving the education system, but there are many innovative approaches and this kind of cross-country and regional collaboration holds valuable advantages to development partners including the World Bank to inspire and support reform."
United Kingdom Ambassador to Egypt, Sir Geoffrey Adams said, "The UK is proud to support Egypt in its efforts to provide quality education for all. Our partnership is providing technical assistance to help create a more interactive learning environment allowing students to reach their full potential. Investing in the knowledge and talent of young children is an investment in their prosperity, and ours."
Ministers and senior officials from nearly 20 Middle East and African countries shared their views and experiences with education challenges and reforms, with some common areas emerging for discussion:
– Widespread recognition on the need for sustained and accelerated action on improving learning outcomes, and that each country is unique and while well positioned to learn from each other, must chart their own path to reform.
– The learning crisis is also a teaching crisis. Too many teachers are not well prepared, incentivized, and supported. Teachers and school leaders should be at the center of any reform program – a point emphasized by speakers throughout the day.
– Investing in early childhood education (ECE) and ensuring better coverage across countries is needed to reduce the development gaps that emerge at young ages which hinder further learning, noting the complexity of those investments and the need for ECE teachers to be well trained and prepared.
– The power of technology needs to be leveraged to suit the needs of students and teachers, and can be used to improve assessments, teacher professional development, and access to teaching and learning resources.
– Importance of student assessments and data – noting that policymakers are flying blind without the data – to ensure reforms can be measured and evaluated and data can be useful inputs into policy and programs.
Following the conference, ministers and delegates convened to discuss priorities to accelerate learning and promote further collaboration. This included exploring the potential for creating digital platforms to share knowledge; supporting teacher professional development; provision of Early Childhood learning resources; a platform to support student assessment; and development of a regional literacy strategy and platform to share experiences and access teaching and learning resources to foster literacy skills.
The conference was hosted by the World Bank and Egypt's Ministry of Education and Technical Education and supported by the Government of the United Kingdom.
UNIDO to support Albania's post-disaster reconstruction
A delegation from the United Nations Industrial Development Organization (UNIDO) has taken part in the international donors' conference "Together for Albania". The event, hosted by the European Commission, was convened to support reconstruction efforts in Albania after one of the strongest earthquakes in the country's history struck on 26 November 2019. A Post-Disaster Needs Assessment, launched jointly by the European Union, the United Nations and the World Bank, concluded that the total recovery needs of the country exceed EUR 1 billion across all sectors in the 11 affected municipalities of Tirana and Durrës – a financial challenge that cannot be addressed by the country single-handedly.
Delivering welcoming remarks, European Commission President, Ursula von der Leyen, Prime Minister of Albania, Edi Rama, and President of the European Council, Charles Michel, called on all donors and partners to support the joint effort and extend a helping hand to Albania and its population.
During his meeting with the Albanian delegation, UNIDO's Deputy to the Director General, Hiroshi Kuniyoshi, expressed condolences and deep solidarity with the Government and all the people of Albania, especially the communities most affected by the earthquake.
"I share the deep sense of distress at the loss of life, the devastation and the suffering caused by the deadly earthquake and welcome the efforts to coordinate the response of donors and international partners – both to raise resources and contribute expertise to support Albania," said Kuniyoshi
A total of 714 businesses suffered damage, with the result that 438 employees from 56 manufacturing businesses and 79 employees from 124 trading companies lost their jobs.
UNIDO offered to contribute with its technical expertise to support the rehabilitation of micro-, small- and medium-sized enterprises (MSMEs) which are key to socio-economic recovery and sustainable progress. Additional support could be provided in the areas of business development services, market linkages, micro-finance schemes and business promotion.
To support the reconstruction country's efforts, UNIDO stands ready to initiate concrete technical cooperation projects under its five-year Country Programme with the Government of Albania. The programme, focusing on such domains as sustainable tourism and its linkages with related industries, including food and handicraft, can help create jobs and stimulate economic growth – both in cities and rural areas. With Durrës being Albania's largest tourism destination, such initiatives have the potential to deliver concrete results for economic recovery after the earthquake and enhance inclusive and sustainable industrial development in the region.
To determine concrete follow-up steps, UNIDO's Kuniyoshi held bilateral meetings with National Post-Disaster Needs Assessment Coordinator, Milva Ekonomi, and Managing Director of the European External Action Service Responsible for Human Rights, Global and Multilateral Issues, Lotte Knudsen. The counterparts noted that intergovernmental organizations – including the EU and the UN – are well-placed to change global development dynamics. The European Union is UNIDO's largest donor of voluntary contribution from governmental sources.
A share of stock, sometimes known as equity or security, is a form of legal ownership in a company. Corporations normally issue stock to raise money and they issue stock in two varieties mainly common stock and preferred stock.
Common stock also ordinary shares are shares that entitle the holder to dividends that vary in amount and at times these dividends are not issued and this depends on the company's fortunes. Preferred stock on the other hand is stock that entitles the holder to a fixed dividend whose payment is prioritized over ordinary shares.
When it comes to investing in stocks there are top stocks to buy. Identifying a portfolio can be as easy as looking at trends in the top companies and identify those that you are likely to gain from. For instance, Tesla shares were going for $420before announcing their cyber truck. After the announcement the shares rose to $680 so this was a good investment opportunity.
Professional tips for stock market investing
Set long-term goals
When investing in the stock market you ought to have long term goals. By this I mean you need to establish your purpose definitively and the exact time in future you will need your investment. If the period of time until the first investment matures is long, consider making another.
You can calculate the amount to invest and the return on investment needed to produce the desired result. It is crucial to note that the growth of a portfolio is dependent on three factors: the capital invested, the net amount of annual earnings on the capital, and the period of your investment.
Comprehend your risk tolerance
Tolerance of risk is a psychological trait majorly influenced by wealth, income and knowledge. Old risk tolerance is on the downward trend, but wealthier an individual, the more their risk tolerance will increase because of the sense of security that wealth imparts.
Perception is very important in investing. As one acquires more knowledge on investing example how to buy and sell stocks and how to practically liquidate an investment it makes you consider stocks to have less risk than you thought at the time of purchase. As a result, anxiety about investing drops.
Diversify your investment portfolio
Diversifying your investment portfolio is the most common way to manage risk. Shrewd investors own shares in various organizations and in different sectors and at times even in different states. Doing this comes with the expectation that a single bad event such as an economic recession will not negatively impact all their holdings.
Diversification of a portfolio allows a person to negate the loss of his/her total investment whereby some of the investments are doing well and the rest are performing badly. Even if the entire value of the portfolio drops it is better than losing everything.
Control your emotions
In stock trading individuals lose money due to not making logical decisions which is spurred by inability to control emotions. An organization's share prices on the short term reflect integrated emotions of the entire investment faction.
Individuals who approach the market with a negative perspective are termed as bears whereas those who approach with a positive perspective are bulls. During market hours the disparity between bears and bulls is portrayed by the constant change in price of stocks. Short term movements are spurred by emotions rather than logic
Keep away from leverage
Leveraging is the use of borrowed finances to enact ones stock market strategy. Possession of a marginal account can prompt brokerage firms and banks alike to loan you money to invest in stocks. Normally, they afford you up to 50% of the total value of your portfolio.
That said if stock price plummets, rather than doubling your investment assuming if it shoots up, you will lose 100% of the original stake plus the interest to the broker.
Conclusion
Finally investing in stocks has a good shot at accumulating an enormous asset value for those willing to be steady savers. The earlier one begins their investment venture, the greater the possible outcome will be.