Strengthen UN, Implement UN Charterer in true spirit
Humanity is suffering everywhere whether it is Syria or Yemen, Afghanistan or Libya, Iraq or Myanmar, Palestine or Kashmir. The one who are being killed are human beings, irrespective of his or her race, color, religion, nationality, its human lives which are being lost. Last couple of decade, around 2 million people have been killed, 6 million have been made refugees in their own country or forced to migrate to other countries. Threats and tension is felt in Iran, Turkey and North Korea, Ukraine, and many other parts of the world.  If one switches on TV or read or listen to News, it is all about War, Killings, Blasts, hate and suppressions. People are fed-up of bad news all the time. Everyone is suffering with mental torture. Geo-political situation is deteriorating rapidly. The world is less safe than few decades ago. Insecurity feelings are rising exponentially. What is new world order? On the name of World new order, we have made this world more hostile and fragile. Who is suffering, humanity! Who is the beneficiary, end of the day, no one will be winner.
United Nation General Assembly is busy in its 73rd session. Leaders from all over the world are meeting each other and making speeches one after another, but what will be the out-come or result?
United Nation was founded on 24 October 1945, just after the World War II, in replacement of League of Nations. Its head quarter is at New York, USA. The United Nations is an intergovernmental organization tasked to promote international co-operation and to create and maintain international order. The charter of UN was very well drafted and very comprehensive. Its charter was formulated on justice and equality. It was hard work of genius people.
But with the passage of time, it is losing its effectiveness and failed to maintain world order. Some nations became so strong that, they put aside the UN and act unilaterally. Some nations are so stubborn, that they violate UN charter openly and feel no guilt. Some countries are so feeling-less that the whole world condemned them but they keep criminal silence.
Should we stay calm and just became spectators and watch what so-ever will happen? Should we leave all the issues to our next generations to suffer? Should we close our eyes and do not acknowledge the issues? Can we escape? Can we be ignorant? Can be we so cruel to our kids and leave them to be humiliated?
I believe, it is time to think and raise our voice, and struggle for a better tomorrow, better tomorrow for everyone, better tomorrow for my kids, better tomorrow for your kids, better tomorrow for our next generation, better tomorrow for everyone. We should struggle to make our tomorrow better than our yesterday. Think positively, act smartly and be optimistic.
We demand, respect of the UN , we demand for implementation of UN charter, We demand for justice, We demand for equality, We demand for fair-practices, We demand respect for human kind, We demand for a stoppage of killing, we demand stoppage of violence, We demand for protection of weak, We demand for uniformity etc.
It is natural, when we live together, the differences may rise among us. It can be among individuals or nations. It is very much normal and was happening since ages. We quarrel with our kids, brothers and sisters, parents, spouse or friends, boss or subordinates or colleagues. It is understandable. But we live in a civilized world. There are mechanisms to resolve the differences. In our day to day life we are over-coming on many issues and resolve with each other. The same approach may be followed to resolve the differences or misunderstanding among nations. UN is the right platform, UN charter is the proper guidelines for resolving the issues. Diplomacy is the weapon of civilized world. We all must respect UN, and its charter and resolve all issue through peaceful manner and dialogue. No one should have the right to by-pass UN or impose its decisions unilaterally.
I suggest, the International Community may join hands and strengthen UN and implement its charter in true later and spirit. UN may investigate the history of almost 7 decades and point out all the violators and let them declare responsible for their wrong doings. Force them to rectify their mistakes, compensate their wrong doings. UN should strengthen to the extent that any country how strong it might be, should not dare to violate UN charter. Any sanctions without UN approval may be declared null and void. Any military action without UN approval may not be recognized and declared criminal acts. They must be punished for their heinous crimes and war like crimes.
Let us struggle to make this world a place of "Peace, Harmony, Justice, Equality and Prosper" place for our generations to come. We may sacrifice but our next generation may enjoy Peace, Harmony and Prosperity.
Undemocratic United Nations and Global Peace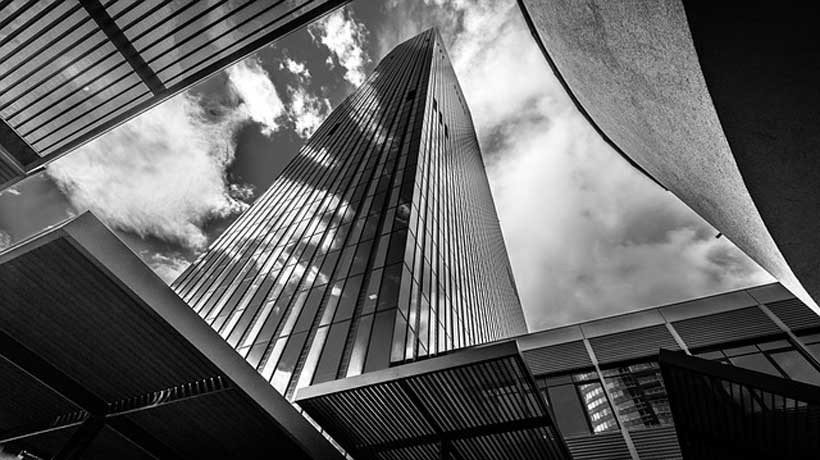 War is not the solution to any problem rather war is a problem itself. Many countries believe in diplomacy and peaceful means of problem-solving and conflict resolution. But, unfortunately, many nations still seek solutions of problems and continuity of politics in wars.
If we look at any newspaper, we find too many armed conflicts going on around the globe. To name a few would include a catastrophic war between Russian Federation and Ukraine which has caused tens of thousands of casualties, with millions displaced. Decades-long civil wars and subsequent US-led NATO intervention and withdrawal has brought Afghanistan to the brink of famine and hunger. The whole Middle Eastern region is unstable and striving with civil wars for long. The Arab -Israel conflict and Kashmir Dispute have been there for more than seven decades.
Above-mentioned and many others examples of armed conflicts prove that there is no durable peace in the world. Here one thing that needs to be noted is that conflict is always inevitable among individuals, societies and nations, because the interests of individuals, societies and nations do not always converge. When there is divergence of interests, conflict arises.
What is needed to be done is the resolution of these conflicts. There are two ways to resolve conflicts: one is violent way (use of force) and the other is peaceful way (diplomacy and negotiations). More than seven decades ago, after World War 2, nations realized that war is not solution to any problem and they established United Nations Organization (UNO). Primary objective of UN was and is the maintenance of peace and security in the world.
But, if we look at history, it seems the UN has failed to achieve international peace and security. UN may have had role in preventing the outbreak of another world war, but it could not stop a series of conflicts from Korea, Vietnam to Afghanistan (during Cold War), and from Africa, Middle East to ongoing Russian-Ukraine conflict.
This is a question mark on the credibility of UN, that why the UN despite being guardian of international peace and security cannot stop wars.
UN has six principal organs and many Specialized Agencies and Funds for different tasks. Among them Security Council is the most powerful Organ and is mandated with enforcing international peace and security. UNSC uses two tools to enforce its decisions, one is applications of sanctions and the other is use of force (intervention).
However the concentration of power in the hands of five permanent states of Security Council, namely the United States, United Kingdom, France, China and Russia have been problematic. These five countries use veto power whenever they perceive any resolution to be against their national interest or against the interests of their allies. Throughout the Cold War, US and USSR had paralyzed UN by vetoing resolutions. Same happened with any other conflict including when US drafted a resolution to stop the war in Ukraine.
So, it is crystal clear that if UN (specifically Security Council) is not reformed, UN can not achieve its primary goal i.e. maintenance of peace and security. UN members and experts have talked about reform in Security Council. Experts have also given suggestions and proposals to make UN more democratic and representative. One of those proposals is abandoning veto and doubling the size of SC members. This can make UN more democratic and representative to some extent. But this is not an easy job. Firstly, because P5 are reluctant to abandon this privileged position (veto power). Secondly, countries hoping for permanent membership are opposed by other countries. For example, many European countries object Germany's membership. Pakistan objects to India's membership.
Experts believe the solutions could be the democratization of UN system (particularly UNSC). This is done by involving General Assembly in the decision making regarding international peace and security. General Assembly is a symbol of democracy, representing almost all the states on the globe. Simple or two-third majority must be mandatory to make any decision regarding international peace and security. This could stop any powerful state to use UN as a tool for its own vested national interest , and the decision of majority will prevail. All the states, big and small, powerful and weak will have equal say in the UN. Otherwise the possibility of wars, violence, genocide and injustice will further increase.
United States thinks it's 'the exception to the rules of war'
The architects of those Nuremberg trials—representatives of the United States, the Soviet Union, the United Kingdom and France fully expected that the new United Nations would establish a permanent court where war criminals who couldn't be tried in their home countries might be brought to justice. In the end, it took more than half a century to establish the International Criminal Court (ICC). Only in 1998 did 60 nations adopt the ICC's founding document, the Rome Statute. Today, 123 countries have signed.
Guess what superpower has never signed the ICC? Here are a few hints? – writes Rebecca Gordon in an article at "The Nation":
Its 2021 military budget dwarfed that of the next nine countries combined and was 1.5 times the size of what the world's other 144 countries with such budgets spent on defense that year.
Its president has just signed a $1.7 trillion spending bill for 2023, more than half of which is devoted to "defense" (and that, in turn, is only part of that country's full national security budget).
It operates roughly 750 publicly acknowledged military bases in at least 80 countries.
In 2003, it began an aggressive, unprovoked (and disastrous) war by invading a country 6,900 miles away.
Yes! The United States is that Great Exception to the rules of war.
While, in 2000, during the waning days of his presidency, Bill Clinton did sign the Rome Statute, the Senate never ratified it. Then, in 2002, as the Bush administration was ramping up its Global War on Terror, including its disastrous occupation of Afghanistan and an illegal CIA global torture program, the United States simply withdrew its signature entirely. Secretary of Defense Donald Rumsfeld (photo) then explained why this way:
"The ICC provisions claim the authority to detain and try American citizens — U.S. soldiers, sailors, airmen and Marines, as well as current and future officials — even though the United States has not given its consent to be bound by the treaty. When the ICC treaty enters into force, U.S. citizens will be exposed to the risk of prosecution by a court that is unaccountable to the American people, and that has no obligation to respect the Constitutional rights of our citizens."
The assumption built into Rumsfeld's explanation was that there was something special — even exceptional — about US citizens. Unlike the rest of the world, we have "Constitutional rights," which apparently include the right to commit war crimes with impunity.
Even if a citizen is convicted of such a crime in a US court, he or she has a good chance of receiving a presidential pardon. And were such a person to turn out to be one of the "current and future officials" Rumsfeld mentioned, his or her chance of being hauled into court would be about the same as mine of someday being appointed secretary of defense.
The United States is not a member of the ICC, but, as it happens, Afghanistan is. In 2018, the court's chief prosecutor, Fatou Bensouda, formally requested that a case be opened for war crimes committed in that country. 'The New York Times' reported that Bensouda's "inquiry would mostly focus on large-scale crimes against civilians attributed to the Taliban and Afghan government forces." However, it would also examine "alleged C.I.A. and American military abuse in detention centers in Afghanistan in 2003 and 2004, and at sites in Poland, Lithuania, and Romania, putting the court directly at odds with the United States."
Bensouda planned an evidence-gathering trip to the United States, but in April 2019, the Trump administration revoked her visa, preventing her from interviewing any witnesses here. It then followed up with financial sanctions on Bensouda and another ICC prosecutor, Phakiso Mochochoko.
So where do those potential Afghan cases stand today? A new prosecutor, Karim Khan, took over as 2021 ended. He announced that the investigation would indeed go forward, but that acts of the United States and allies like the United Kingdom would not be examined. He would instead focus on actions of the Taliban and the Afghan offshoot of the Islamic State.
When it comes to potential war crimes, the United States remains the Great Exception. Wouldn't it be wonderful if we were just a little less exceptional?
If, for instance, in this new year, we were to transfer some of those hundreds of billions of dollars Congress and the Biden administration have just committed to enriching corporate weapons makers, while propping up an ultimately unsustainable military apparatus, to the actual needs of Americans?
Wouldn't it be wonderful if just a little of that money were put into a new child tax credit? – asks Rebecca Gordon.
International Affairs
Selective Standards: Fight Against Oppression or Just a Geopolitical Showdown for Global Supremacy?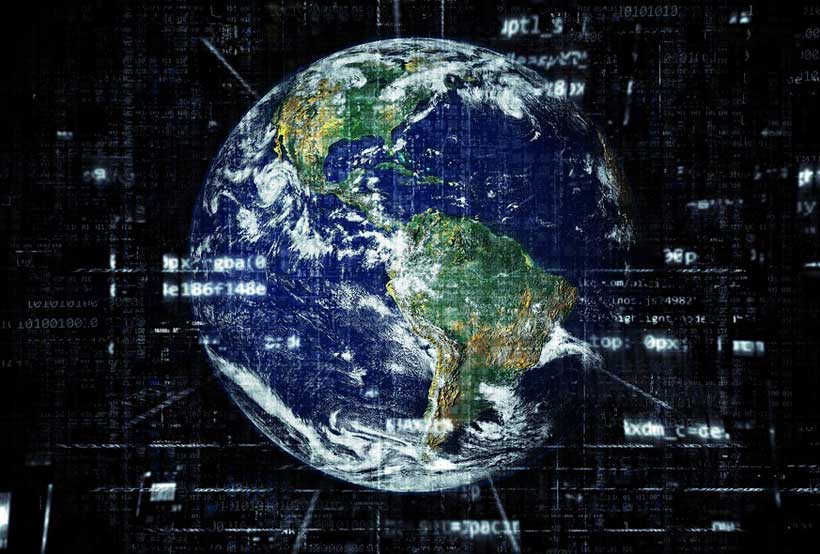 The karma of destiny is perhaps the most patent representation of natural balance one could witness in a lifetime. The global divide between democracy and autocracy has been a mainstay of western diplomacy since the days of the Cold War. 'Rule-based International Order' has been the de facto foreign policy of subsequent western administrations – the United States, in particular. One would assume that the virtue of such an altruistic agenda would extend universally regardless of caste, creed, and ethnicity. But unfortunately, while nature could prove occasionally unfair, each successive American regime sets new records of cant and hypocrisy, as if trying to remind us of its duplicitous existence and deviant machinations.
The war in Ukraine was the grotesque highlight of the year 2022. But what notably garnered considerable spotlight was the western unity against Russian maneuvers. Placing crippling sanctions on the Kremlin – done. Cutting energy imports from Russia – mission accomplished. Military and humanitarian aid to Ukraine – $65 billion have already been appropriated to Kyiv, while an additional $47 billion got approved in a $1.7 trillion government funding bill signed by President Biden. What else? Oh, yes! Sanctions on Iran for supplying military drones to Russia, allegedly used in surveillance and targeted attacks on Ukrainian energy infrastructure. Russia got ejected from the United Nations Human Rights Council (UNHRC), ridiculed in the UN General Assembly (UNGA), and suspended from the Group of Eight (G8) in 2014 for annexing Crimea. All in the name of, and I quote the US Secretary of State Antony Blinken, "defense of the UN Charter and in resolute opposition to Russia's devastating war of aggression against Ukraine and its people." Well, is the defense of the UN Charter absolute or subject to the selective judgment of the United States? Is all aggression against any innocent civilians culpable, or just Russian predation against innocent denizens of Ukraine? The answer was pretty evident on (ironically) the last day of the year that would remain earmarked in history as the year of the notorious Russian invasion of Ukraine.
The UNGA voted on a resolution calling on the International Court of Justice (ICJ) to opine on the legal consequences of Israel's illegal occupation of Palestinian territories. Today, Israel colonizes swathes of Palestinian land beyond the borders established under the 1947 UN Partition Plan (contentious in itself to begin with). Since the 1967 Arab-Israeli War, this illegal occupation also includes Gaza, East Jerusalem, and the West Bank. The resolution passed 87 to 26 with 53 abstentions. Unsurprisingly, the typical states opposing the resolution were the United States and Britain – the flag-bearers of justice in the Russian war in Ukraine. The same standard-bearers of international law that applauded Ukrainian President Volodymyr Zelenskyy for dragging Russia to the ICJ before Russian forces even fully penetrated the Ukrainian borders. It is another rueful example of a shameless display of hypocrisy on the geopolitical canvas. And it would've been tragicomical had it not been par for the course – a historical cliche!
Last month, two US lawmakers: namely House Reps. Steve Cohen and Joe Wilson, introduced a bipartisan congressional resolution calling on President Biden to boot Russia from the United Nations Security Council (UNSC) for its "flagrant violations" of the UN Charter, including its illegal naturalization of four Ukrainian oblasts and committing atrocities against civilians in Ukraine. While the expulsion proceedings of a permanent member of the UNSC are both obscure and (frankly) unrealistic without Russian consent, this scenario is spectacularly ironic.
In November 1967, the members of the UNSC voted unanimously for Resolution 242: calling out Israel to withdraw from the annexed territories seized in the Six-Day War. Yet 55 years later, Israel not only continues to violate the resolution, it also proceeds to expand settlements on expropriated Palestinian land with impunity. In the last five decades, the Israeli regime has demolished over 28,000 Palestinian homes in the occupied territory; spawned more than 200 settlements and outposts. And between 600,000 and 750,000 Jewish settlers have been transferred to the West Bank and East Jerusalem. The violence against Palestinians has never ceased.
According to the data from the UN Office of the High Commissioner for Human Rights (OHCHR), a total of 424 children have been killed in Ukraine by Russian barbarity. Apartment blocks razed mercilessly; the electricity grid battered to the brink of collapse. The United States has termed it a 'systemic' assault on humanity, and President Biden even called it a "genocide." The same department (OHCHR) reported in May 2021 that the Israeli bombardment of the Gaza Strip killed 242 Palestinian children. Was Israel punished for its war crimes? Far from it. President Biden recently congratulated the incoming Israeli Prime Minister Benjamin Netanyahu, the architect of the 11-day war in 2021, on forming the government – terming him as his "friend for decades" while conspicuously ignoring concerns regarding the inclusion of far-right racist politicians in the new cabinet.
The US officials have always maintained a programmed PR narrative of "Israel's right to defend itself." From what, children? According to the World Health Organization (WHO), Israeli aggression in Gaza displaced more than 74,000 Palestinians, including 7,000 children without a roof, scant food supplies, and virtually no access to medical assistance. The WHO also reported the decimation of 30 health facilities in Gaza due to Israeli airstrikes. Yet, annualized military aid to the tune of $3.8 billion continues to flow to Israel from the United States. What more to explain other than the absolute mockery of international law; the farce of diplomacy of human rights and equitable justice at the behest of the apparently puritanical United States of America.
History is riddled with numerous examples of American duplicity. The American acquiescence to the Israeli invasion of Lebanon in 1982, which eventually galvanized the Shiite Islamist group Hezbollah. The United States vetoed the UNSC resolution – one of its 53 vetoes time and again used to shield Israel from global denunciation – calling for Israel's immediate withdrawal from southern Lebanon. An estimated 49,600 Palestinian and Lebanese civilians died during the occupation. And then there are glaring examples of American interventions. Its outright support to the Afghan Mujahideen against the Soviet Union and the subsequent provenance of the Taliban regime in Afghanistan. How can one forget the devastating invasion of Iraq on the utterly bogus canard of Saddam Hussein wielding Weapons of Mass Destruction (WMD). Between 2003 and 2006, the US-led assault resulted in over 655,000 Iraqi civilian casualties, primarily due to the indiscriminate aerial bombardment by the US forces on Iraqi towns and cities. And the civil vacuum engendered in wake of the Iraq War served as a breeding ground for radical offshoots of Al-Qaeda – later accreting under the banner of the Islamic State (IS). How can a country such as America still enjoy a moral high ground when its historical scroll stands emblazoned with unilateral aggression, illegal intervention, and unabashed prevention of justice against its genocidal allies?
The war in Ukraine is a blood-strewn conflict but a rendition of complex realpolitik import and balance of regional power dynamics. Opposing Russian cruelty should not implicitly spell out support for American rhetoric. One could still stand with Ukrainians while denouncing its backers in the name of universal covenants of justice. All humans are entitled to the right to life, security, freedom, and dignity. These fundamental rights should not waver based on alliances – political, ideological, ethnic, or otherwise.
While the passage of this UNGA resolution is a promising sign of growing global consciousness, it won't yield any significant, policy-altering outcomes. In 2004, the ICJ weighed on the issue of Israeli occupation and ruled that the wall in the occupied West Bank and Jerusalem was illegal. In response, Israel termed The Hague 'politically motivated' and rejected the ruling. Similarly, the Permanent Representative of Israel to the United Nations Gilad Erdan, speaking ahead of the vote, characterized this resolution as "a moral stain on the UN," further arguing that "no international body can decide that the Jewish people are occupiers of their own homeland." Russia makes an eerily similar argument about Ukraine; Russian President Vladimir Putin aspires to 'Reunify the Soviet Motherland.' Even China's President Xi Jinping posits a parallel assertion regarding the 'reunification' of Taiwan with the Chinese motherland. The resemblance is uncanny. But while the US continues to support Ukraine to wrestle back lost territory from Russian troops; continues to arm Taiwan to defend against a potential amphibious invasion from China, plans are effectively underway to move the US embassy to Jerusalem – a tacit nod to Donald Trump's aberrant recognition of Jerusalem as Israel's capital – despite the city's disputed status under the international law. I reckon the words of Ms. Tirana Hassan, the acting executive director at Human Rights Watch (HRW), in her introductory essay in the HRW World Report 2023 aptly bewail these double standards: "[In] a world in which power has shifted, it is no longer possible to rely on a small group of mostly Global North governments to defend human rights.