Small Island Developing States and IRENA to Take Energy Transformation to Next Level
Leaders of small island developing states (SIDS) and development partners meet today on the side-lines of the United Nations General Assembly to launch the SIDS Lighthouses 2.0, an initiative that seeks to accelerate energy transformation in SIDS, strengthen climate resilience and contribute to the achievement of the sustainable development goals. SIDS which are among the countries most vulnerable to the effects of climate change and often heavily dependent on imported fossil fuels for their energy needs.
The SIDS Lighthouses Initiative (LHI) was launched at the 2014 UN Climate Summit to support SIDS in scaling up renewable energy through partnerships between public institutions, the private sector, inter-governmental and non-governmental organisations. Coordinated by the International Renewable Energy Agency (IRENA), the LHI has supported a rapid growth of renewable energy among the 36 SIDS members of the initiative, where more than 250 MW of solar photovoltaic and over 50 MW of wind energy came online between 2014 and 2017, and more than USD 500 million in renewable energy investment mobilised.
"Small island developing states are on the frontlines of climate change, and they are also at the forefront of global energy transformation. SIDS governments have demonstrated tremendous leadership in harnessing their renewable energy potential, and the LHI was created to help them reap the benefits of a renewable energy transformation", said Adnan Z. Amin, IRENA Director-General. "The SIDS LHI achieved its 2020 targets three years ahead of schedule, creating a tremendous momentum for the SIDS Lighthouses Initiative 2.0 to now take even further."
"Global temperatures continue to rise, and hurricanes and drought continue to threaten our livelihoods. It is for this reason why we remain committed to the SIDS Lighthouses Initiative 2.0 and tackling climate change through rapid deployment of resilient renewable energy", said the Honourable Gaston Browne, Prime Minister of Antigua and Barbuda.
The official launch of the LHI 2.0 is a unique occasion to reaffirm, at the highest level, the commitment of SIDS and development partners. The roundtable will discuss the proposed priority areas for the LHI 2.0 developed in consultations with key stakeholders. They include support for revising and implementing NDCs, facilitating access to finance, strengthening capacities, reinforcing the nexus between renewables and other sectors and expanding the focus of the initiative beyond the power sector to end-use sectors such as transportation.
ADB Supports 275 MW Power Plant to Boost Energy Access in Sumatra, Indonesia
The Asian Development Bank (ADB) today signed a private sector financing package to support the construction of a 275-megawatt combined-cycle gas turbine power plant in Riau province in central Sumatra, Indonesia, to help secure the country's energy future and provide communities with more affordable and reliable electricity.
The financing consists of a $70 million A loan from ADB's ordinary capital resources and $82 million B loan from Sumitomo Mitsui Banking Corporation and MUFG Bank, with ADB providing a partial risk guarantee (PRG) to the participating commercial banks. The International Finance Corporation (IFC) will provide $50 million for the Riau Natural Gas Power Project in the first-ever cofinancing of an infrastructure project by ADB and IFC in Indonesia.
ADB will also administer a $20 million loan from the Leading Asia's Private Sector Infrastructure Fund (LEAP), supported by the Japan International Cooperation Agency. Established in March 2016, LEAP's mandate is to help fill financing gaps and increase access to finance for ADB-supported infrastructure projects in Asia and the Pacific.
"ADB's involvement in the project has helped secure long-term commercial bank financing necessary for any large-scale infrastructure investment, which has remained a challenge in Indonesia," said Infrastructure Finance Division Director for Southeast Asia, East Asia, and the Pacific at ADB's Private Sector Operations Department Mr. Jackie B. Surtani. "ADB's role as a lender and provider of PRG to the project's B loan lenders will enable the project to mobilize a significant amount of long-term debt."
The project is being implemented through PT. Medco Ratch Power Riau, a special purpose vehicle partially owned by PT. Medco Power Indonesia, a leading developer and operator of small and medium-sized independent power producers (IPP) in the country, and Ratchaburi Electricity Generating Holding Public Company Limited, Thailand's largest IPP.
"ADB's role was key in getting this transaction closed from the negotiation stage of the power purchase agreement to the structuring of the financing package," said PT. Medco Power Indonesia Chief Executive Officer Mr. Eka Satria.
The plant is expected to provide stable and reliable power to the domestic grid, amounting to about 1,445 gigawatt-hour annually. The use of combined-cycle gas-fired power generation will improve the environmental sustainability of the current energy mix in Sumatra by displacing diesel and coal as fuels for electricity generation.
ADB Supports Private Sector Solar Power Development in Mongolia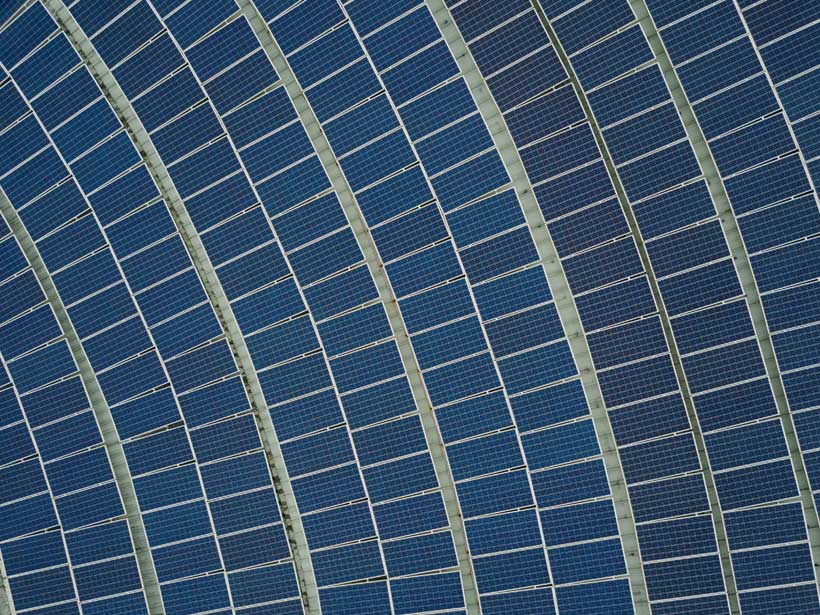 The Asian Development Bank (ADB) and the Leading Asia's Private Infrastructure Fund (LEAP) today signed an $18.7 million loan with Sermsang Power Corporation Public Company Limited (SSP) and Tenuun Gerel Construction LLC (TGC) to build, operate, and maintain a 15-megawatt solar power plant supplying electricity to Mongolia's central grid system.
The loan agreement for the Sermsang Khushig Khundii Solar Project marks ADB's first cofinancing with LEAP in Mongolia's renewable energy sector. The Canadian Climate Fund for the Private Sector in Asia provided a technical assistance grant to offset first mover costs and to catalyze the financing of ADB's first private sector solar power project in Mongolia.
"This project uniquely incorporates climate-resilient technical solutions from the private sector to accommodate Mongolia's cold and dry climate," said Director General of ADB's Private Sector Operations Department Mr. Michael Barrow. "The project also benefits from the transfer of operational knowledge and advanced technology from Japan and Thailand in developing and operating solar power plants."
The solar power plant is located in the Khushig valley at Tuv aimag (province) Sergelen soum (county). It will supply electricity to the Central Energy System, which delivers power to an area accounting for over 80% of the country's energy demand.
The solar project will generate clean electricity totaling 22.3 gigawatt-hours annually in Mongolia, while lowering the country's carbon emissions by 26,400 tons per year. It will help the government increase the share of renewable energy in total installed capacity from 12% in 2017 to a targeted 20% by 2023 and 30% by 2030. Shifting to cleaner energy sources will also reduce electricity imports, improve Mongolia's energy security, and mitigate air pollution. The energy sector is dominated by coal-fired power plants and currently accounts for over 60% of the country's greenhouse gas emissions.
TGC is owned by Sermsang Power Corporation Public Company Limited (SSP) in Thailand, Sharp Energy Solutions Corporation (SESJ) in Japan, and AMOE Solar LLC and SH Energy Solution LLC in Mongolia.
"For SSP, this project is not only an important milestone for investment in renewable power projects in Asia, but also reflects our philosophy in developing ecologically sustainable projects," said SSP CEO Mr. Varut Tummavaranukub. "We are honored to be trusted by ADB for this milestone transaction."
"With ADB's and LEAP's support, we are excited to equip the Mongolian central area with clean energy and contribute to the reduction of greenhouse gas emissions through this landmark project," said SESJ Senior Executive Director and TGC Chair Mr. Tatsuya Satoh.
LEAP was established in 2016 to fill financing gaps and increase access to finance for ADB-supported infrastructure projects in Asia and the Pacific. The fund is supported by the Japan International Cooperation Agency and is managed by ADB's Private Sector Operations Department.
The Canadian Climate Fund for the Private Sector in Asia (CFPS) was established by the Government of Canada in 2013 to provide blended concessional financing and technical assistance grants to private sector climate change mitigation and adaptation projects in Asia. The CFPS is administered by ADB under the Clean Energy Financing Partnership Facility.
Sermsang Power Corporation Public Company Limited, established in 2015 and based in Bangkok, Thailand, is a renewable energy producer and distributor in Asia that is committed to sustainable power production, as well as promoting a clean environment for a better future.
Sharp Corporation, parent company of SESJ, founded in 1912 and headquartered in Sakai City, Osaka, Japan, is a leading global electronics manufacturer. It is dedicated to contributing to the culture, benefits, and welfare of people worldwide through the use of its unique and innovative technology.
Powering climate action in Africa with renewable energy
Africa Climate Week (ACW) 2019 kicks off today in Accra, Ghana. The first of three annual regional climate events ahead of the United Nations Secretary-General's Climate Summit in September, ACW brings together international, regional and national stakeholders to discuss climate change and actions and to strengthen stakeholders' engagements in key sectors including energy, agriculture and human settlement.
Although Africa is rich in renewable energy resources, penetration of renewables has lagged behind other regions. However, as costs have fallen the deployment of solar PV, concentrated solar power and onshore wind has started to accelerate, albeit unevenly across the continent. Utility-scale solar PV projects that were commissioned in Africa in 2018 achieved a weighted average cost of 0.122/kWh, some 40% higher than the global average. In contrast, onshore wind projects achieved competitive prices of USD 0.056/kWh. Cost reductions are expected to continue to drop, however, and this makes renewables an increasingly attractive 'win-win' solution to drive sustainable development while meeting Nationally Determined Contributions (NDCs).
The theme of this year's ACW is, "Climate Action in Africa: A Race We Can Win" and the event will focus on building a strong regional foundation for climate action under the Paris Agreement. As the world's platform for renewable energy cooperation, the International Renewable Energy Agency (IRENA) will play a pivotal role in facilitating progress on sustainable development and NDC fulfilment through the deployment of low-carbon renewable energy solutions.
Key IRENA-facilitated or supported sessions include:
NDC Dialogue
For the first time, African countries will gather together to discuss ways to accelerate the implementation of climate action in line with the global temperature goals of the Paris Agreement and countries' individual NDCs. The session at ACW will contribute to the preparation for second-round NDCs with increased coverage, clarity, and ambition – as well as long-term, low-GHG emission development strategies – ahead of the 2020 deadline.
IRENA is facilitating the NDC Dialogue, during which participants will jointly consider the gap to meet the long-term goal and the need and avenues for raising national, regional, and global ambition, exchange experiences and lessons learned to address challenges relating to NDC preparation, implementation, and finance; and discuss synergistic implementation of NDCs, national development plans, and the Sustainable Development Goals.
Marrakech Partnership
The session will seek to build regional support and participation in the Marrakesh Partnership for Global Climate Action. IRENA will support efforts to build on three transformative areas of the United Nations Secretary General's Summit, namely, 1) enabling environments for non-state action; 2) long term policy making and 3) sustainable finance.
Thematic Sessions
IRENA is co-hosting a number of thematic sessions. The first one, "Technology Opportunities of the Energy Transition", emphasises how technology can present opportunities for everyone to take part in the energy transition. It will provide an overview of the latest innovations and dynamic developments in the energy sector, including both centralised and decentralised power systems.
Another, "Innovate4Cities", is a hosted roundtable discussion between mayors, city practitioners, academics, non-governmental organizations, and national governments at the UNFCCC Africa Climate Week, to discuss data and technology priorities – specific to data access, renewable energy, and transportation – that are key to support cities and local governments to act on climate at the speed and scale necessary to support parties to meet their Paris Agreement commitments.
A third, "Maximizing Benefits through a Clean Energy Transition: A Key Path to Achieving Global Climate Goals" looks at the multiple benefits of transitioning to more sustainable energy production and consumption, with a focus on demand for cooling, highlights proven policies and other tools to harvest these benefits, and encourages collaboration to achieve more with existing resources and tap new opportunities.
Ghana-NDC Investment Forum
The forum aims to catalyse private sector investment, and financial as well as substantive support from all relevant stakeholders to help Ghana implement its climate commitments. During the forum, proven climate solutions will be showcased to attract private investment, present investment-ready climate NDC projects and introduce entry points for private sector to engage in NDC actions.
The outcomes of the above sessions will inform the Africa Climate Week's communique, including providing specific recommendations to accelerate NDC progress and ambition, in the lead up to the UN Secretary General's Climate Summit in New York in September.