Tibetan Buddhist leaders face "Me Too" rage
A series of reports of sexual and physical abuse against high-ranking Tibetan lamas and teachers are shaking Tibetan Buddhist communities around the world.  What began as a trickle of complaints is slowly growing into a constant stream of very public accusations. The fury risks destroying the long-standing image of Tibetan Buddhism as a religion rooted in morality and benevolence, with the alleged actions by some of its most famous exponents seeming to be driven more by lust, greed, and corruption.
An increasing number of alleged victims have begun to come forward, raising questions about how such abuses, apparently widespread in Tibetan Buddhist communities around the world, can remain under the radar of public consciousness for so long. The developments have a striking resemblance to the case of the powerful Hollywood movie magnate Harvey Weinstein, accused after decades of being a serial sexual predator. The claims against Weinstein eventually triggered the "Me Too" movement and a flurry of similar charges against other prominent figures in the industry.
Earlier this month, the Dalai Lama, the spiritual leader of Tibetan Buddhism, met a delegation of alleged victims who claimed to have been abused by previous or current Buddhist teachers. The delegation presented to the Dalai Lama the testimonies of twelve victims of these abuses. According to the Spanish news agency Efe, reported the BBC, one of the delegations claimed that at first, the Dalai Lama seemed reluctant to listen to their stories, but that after 10 minutes of conversation became "more receptive".
The controversy threatens to plunge Tibetan Buddhism into the same kind of controversy that has involved the Catholic Church for decades. During this time, Catholic leaders have vigorously sought to minimize any suggestion that sexual abuse in its ranks was prevalent, characterizing a series of scandals that have shattered over the years as isolated incidents and stating that these were internal issues that should be addressed outside the public spotlight.
It was only since the election of Pope Francis as its head that the Catholic Church has sought to deal more transparently with the murky side of its past. In August the Pope met with several victims who had been abused by the clergy during a visit to Ireland and roundly condemned decades-long efforts from within the Church's ranks to cover up such abuse.
A fallen star
A number of accusations have been leveled against Sogyal Lakar Rinpoche, founder of Rigpa, an international network with some 100 different centers across 40 countries. Sogyal was forced into retirement in 2017 in the wake of mounting sexual and physical abuse claims. He no longer heads Rigpa.
Sogyal, whose book "The Tibetan Book of Living and Dying" sold millions of copies and made him an international celebrity, long enjoyed the support and endorsement of the Dalai Lama, in return helping to fill the coffers of the Central Tibetan Administration (CTA), the Dalai Lama's government in exile. That was despite the allegations of abuse against him, which go back more than two decades. They included a widely reported case in 1994 when an American student brought a multi-million dollar lawsuit against him alleging sexual and physical abuse, which he had perpetrated under the guise of curing her "bad karma". Few details reached the public, however, as the case was settled out of court for an undisclosed sum.
In spite of this, the Dalai Lama continued to give his tacit endorsement to Sogyal, visiting communities under his care and appearing with him publicly on a number of occasions. For example, the two were pictured together alongside the then French first lady Carla Bruni Sarkozy at the inauguration of the Lerab Ling teaching center in southern France in 2008, reputedly the largest Tibetan Buddhist temple in the west.
Powerless to intervene?
The Dalai Lama's objection that given his predominantly spiritual role, he is unable to interfere in the day-to-day running of Tibetan Buddhist communities, rings hollow. When it comes to more arcane doctrine, he has had no qualms about condemning worship of the Dorje Shugden deity, a practice he has condemned as a "danger to the cause of Tibet" and he considers heretic and antagonist to his power. The Dalai Lama asked Shugden acolytes to refrain from attending his teachings, effectively ostracising them from Buddhist society, with the backing of the CTA which went as far as issuing directives against them. In 2014, the CTA legislated to criminalize the worship of this deity and produced a list of people who have voiced their disagreement with the Dalai Lama's religious prohibitions. Both the Dalai Lama and the CTA's official websites carry the same Dalai Lama pronouncements on Shugden. On the Dalai Lama's site, they are regarded as religious decrees and on the CTA's site, law.
What has stopped the Dalai Lama raising similar objections against leaders accused of sexual depravity and misconduct? For the CTA, it cannot argue, like the Dalai Lama does, that its role is purely spiritual. It would certainly have had the political authority within the Buddhist community worldwide to denounce sexual abuse wherever it was proven, to aid and encourage investigations of abuse and to withdraw moral and practical support from errant spiritual and political leaders. Instead, the CTA has abjectly failed to take responsibility for those who wield power within its ranks or their actions.
More widespread than thought
Sogyal's abuse is not an isolated case. In fact, similar incidents have also been reported in other Tibetan Buddhist communities worldwide. Project Sunshine, an initiative that has worked to expose sexual violence in Buddhist communities, raised further allegations of sexual assault by Sakyong Mipham Rinpoche, the leader of Shambala International, as well as some other leaders of the community in August this year. Headquartered in Halifax, Canada, Shambala has some 165 centers worldwide. Former Shambala disciple Christine Chandler has denounced certain spiritual leaders as "Buddhist enablers of sexual abuse". Shambala International and a lawyer for Sakyong Mipham have denied the Project Sunshine allegations.
Another widely cited case of abuse emerged in 2011 when Lama Choedak Rinpoche, the leader of the Tibetan Buddhist Society of Canberra, was forced by members of his community to make a public apology after admitting to multiple sexual relationships he had with his female students.
Elsewhere, the Dalai Lama's personal emissary Lama Tenzin Dhonden, who was dismissed last November amid corruption allegations, also allegedly breached his monastic vow when embarking on a widely publicized affair with Seagram heiress Sara Bronfman. Yet he was not disrobed at the time but was only dismissed last November when a series of corruption allegations – including complaints that he demanded cash for securing access to the Dalai Lama – made him too hot for the spiritual leader to keep on. Like Sogyal, Dhonden's transgressions were over a period of time.
One reason why such behavior went unchecked for so long is that abusive spiritual leaders were often able to put the onus on their victims, making them believe they deserved the punishment or even needed to be subjected to abuse in order to gain further enlightenment.
As former Rigpa students wrote to Sogyal Lakar in an open letter: "If your striking and punching us and others, and having sex with your students and married women, and funding your sybaritic lifestyle with students' donations is actually the ethical and compassionate behavior of a Buddhist teacher, please explain to us how it is" (quoted in Behind The Thanks, a book by Tibetan Buddhism scholar Mary Finnegan).
Such behavior is a far cry from what Rigpa founder's own advice to teachers in his famous book, The Tibetan Book of Living and Dying.  In it, Sogyal wrote that "…true teachers are kind, compassionate, and tireless in their desire to share whatever wisdom they have acquired from their masters, never abuse or manipulate their students under any circumstances, never under any circumstances abandon them, serve not their own ends but the greatness of the teachings, and always remain humble."
Easier said than done, as the saying goes, especially if there is no censure or sanction for acting otherwise. Today's students of Tibetan Buddhism may hope their future leaders are able to live by such precepts, as well as just articulating them… but they could be forgiven for being just a tiny bit skeptical, especially when it is clear that the Dalai Lama has thus far shirked the role of a martinet of these precepts.
Hajj In The Age Of Coronavirus
The Hajj pilgrimage is one of the pillars of Islam, required of those who are able and have the financial capacity. Eid al Adha celebrations follow Hajj and this year Eid fell on July 31. It is the second of the two major holidays for Muslims and is often called the festival of sacrifice.
Families purchase an animal usually a goat or sheep for the ritual. The meat is shared with family and friends but mostly distributed to the poor. There is a strong undercurrent of social welfare in Islam placing a burden on the haves to look after the needs of the have-nots.
This year the coronavirus has caused havoc with the Hajj economy. It's roots go deep. Mecca was always a city of pilgrimage possessing as it did the idols of pre-Islamic gods. Traders and merchants were wary of Islam which was notably severe on idolatry. Needless to say, the Hajj soon placated their fears.
Now for the first time in its history, the coronavirus has done what wars could not: it has restricted Hajj. Saudi Arabia has closed its borders to Hajj pilgrims. Even residents have had to fill application forms from which about 10,000 have been selected. Compare the figure to the two million usual Hajj pilgrims and one gets an extent of the loss for organizers, accommodation and transportation providers (for the Hajj is a peripatetic ritual), etc. The loss to Mecca and Medina is estimated at around $10 billion. A sizable hit and when added with other ravages of the coronavirus yields a rough estimate of a 4 percent contraction in the Saudi economy.
Among the worst hit are the travel firms in the pilgrims' own countries. Many of these companies specialize in Hajj travel earning in a couple of months enough to sustain them and their workers for the year. For them, the future looks bleak. It's tough also for the sheep and cattle farmers in surrounding countries as far away as Kenya. They raise livestock to export for sacrifice at Eid al Adha but absent demand prices have crashed.
If Eid prayers were a jam-packed, shoulder to shoulder event, no longer in the age of social distancing. And somehow the ritual of stoning the devil (the three pillars at Mina) seems to lose its impact under a greatly diminished quantity of stones from thinned out throwers.
Well, such has been this year's pilgrimage. A socially distanced Hajj that included in addition to the stoning a socially distanced circuiting of the Kaaba in the Grand mosque — absent of course the energy and emotion crowds spontaneously generate.
Hajj and its Eid are over, sanitized and played safe by Saudi Arabia. And cold, scientific rationality ruled. Is there a lesson there somewhere?
Forced Conversions in Pakistan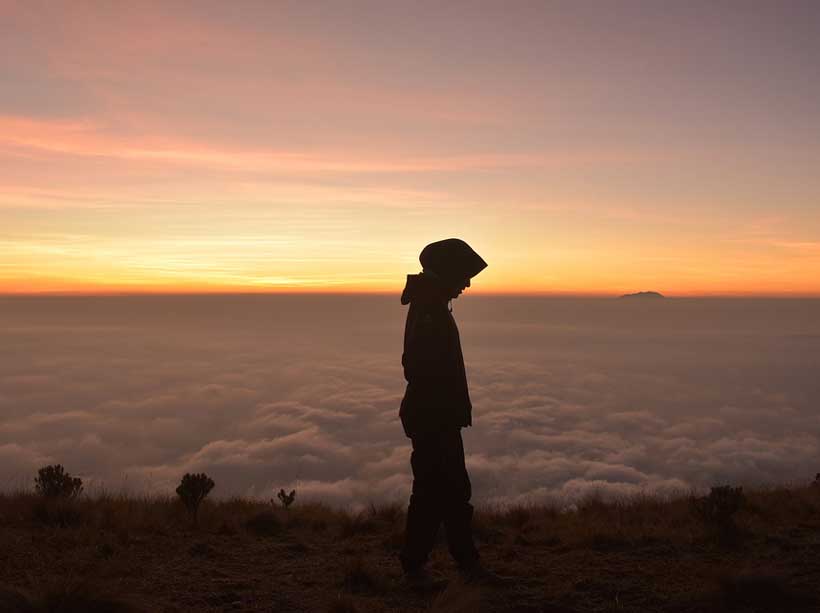 Pakistan has failed to comply with its international obligations to protect non-Muslim girls from exploitation by powerful groups and criminal elements – forced conversions are a norm in the Islamic state. Even worse is the psychological impact on families of minorities who worry when their daughters venture out, and the culture of intolerance that is promoted when leaders like Mian Mithu celebrate another 'forceful conversion' and marriage as a victory for the Muslim faith in the local community. It sends an awful message to our most vulnerable people — that their girls are not safe.
Statistics in this regard are alarming. A 2014 report by the Movement for Solidarity and Peace (MSP) says about 1,000 women in Pakistan are forcibly converted to Islam every year. According to Amarnath Motumal, the vice-chairperson of the Human Rights Commission of Pakistan, every month, an estimated 20 or more Hindu girls are abducted and converted. However, exact figures are impossible to gather. In 2014 alone, 265 legal cases of forced conversion were reported mostly involving Hindu girls. According to the National Commission of Justice and Peace and the Pakistan Hindu Council (PHC), around 1000 Christian and Hindu minority women are converted to Islam and then forcibly married off to their abductors or rapists. This practice is being reported increasingly in the districts of Tharparkar, Umerkot, and Mirpur Khas in Sindh.
To some of us these maybe just stories and incidents, however its disturbing that our country has failed to protect minorities. It's the tragedy of our society that the media is not free. It is in the strong shackles of the influential people in our country, and when such incidents occur, media only highlight it for a few days and then it all goes in vain. To us, these are just statistics, but in reality, these are the number of families who faced these bummers.
From the distressing story of Reena and Raveena to the heart-rending story of 18-year-old Radha Hindu community was never granted justice, they are never satisfied with the rulings of the court. Forced conversions of young girls is an emotive issue in the Hindu community of Sindh. Those accused claim that young love is being misrepresented by the community, the media and activists. But those who know the whole truth often do not speak.
These are not just "forceful conversions" by the ordinary people, but it's proper propaganda by the influential people of that region. Mian Mithu, a former PPP member of the National Assembly, is infamous for his involvement in cases of alleged forced conversions. In 2015, when Imran Khan asked MianMithu to join (PTI), the PTI chairman faced so much backlash from the Hindu community that he had to distance himself from the pir.
The PPP had earlier denied MianMithu a ticket when he first came under the spotlight in 2012 because of accusations of forcefully converting a Hindu girl, Rinkle Kumari. He is the pir of the shrine Bharchundi Sharif. However, Mianmitthu turned down all the allegations and said, "In the past 200 years, not a single Hindu has been converted to Islam forcibly," he claimed. "All those men, women, girls and boys, whether they belong to the Hindu community or any other community, come to us to change their religion out of their own choice. They are not forced to convert."
But if we notice the head of the communities who are facing these condemnable threats reject Mian's statements, and they are convinced that everything they are facing is due to these influential people. Makheja mukhiya of Hindu community stated, "Once a girl is raped; she is blackmailed into giving whatever statement they want to be recorded in the court." Supposedly speaking from his own experience of handling dozens of such cases. He questioned why it is Hindu girls alone who are so eager to change their religion and elope. Why aren't Hindu boys, who enjoy more social independence than the girls, doing the same?
Makheja, who himself comes from a wealthy upper-caste Hindu family, says that the most unfortunate thing is that their community is being pushed around and cornered although they have lived in Sindh for generations.
The statement of Ameet Kumar who is a social rights activist and mukhiya (chief) of the local Hindu community in Daharki, aches one's heart: "When a mother gives birth to a daughter in our community, we feel fear."
The government took the steps, but no pragmatic change has come.
On October 10, 2019, Huma Masih, a 14-year-old girl, was forcibly abducted from her home by Abdul Jabbar, a Muslim man who then compelled her to convert to Islam under duress before marrying her. Either these steps were not concrete, or it lacked implementation or the steps were against the mafia, and influential people and the government failed to make them accountable.
Finally, it may be concluded that social and economic disparities are stark. It is a particularly inegalitarian society, where a few individuals enjoy a privileged status and the impunity that goes with it. In contrast, others have to struggle for even their fundamental rights to be recognized. There is an extreme proselytizing zeal among the local clergy to bring non-Muslims into the fold of the dominant faith. To convert someone is perceived as a pious deed that will bring rewards in the hereafter, no matter the method employed to execute the conversion. Clerics like MianMitho from Ghotki and Ayub Jan Sarhandi from Samaro, to name a few, have become veritable symbols of conversion in Sindh.
Relentless Debate on Forced Conversions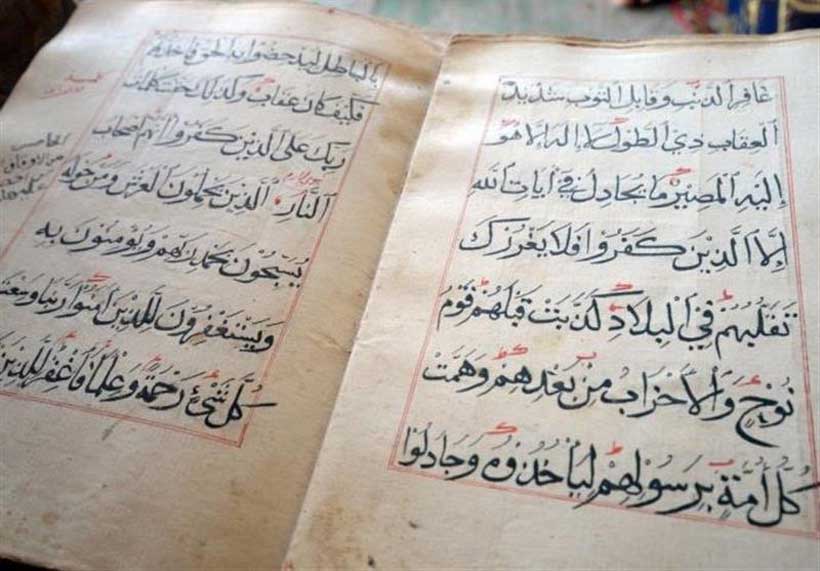 Forced conversion is the illegal conversion of a person from one religion to another religion in duress, force, threat and without free consent. The victims of the forced conversion, are mostly the low-caste Hindu girls, are abducted, then trapped in love and then got married with the Muslim men in the seminaries / Madrassas.
The relentless debate on the forced conversions has been in the limelight throughout the Country across the decades. The forced Conversion bill was placed in 2016 and sadly it was effectively blocked by the mobilization of the Islamist groups and parties. A group of Ulema, including the Council of Islamic Ideology (CII) met with Dr. Abdul Qayyum Soomro, the chief minister's special assistant on religious affairs, on December 5th 2016, and termed the bill against the basic principles of Islam. 7 Religious parties in Karachi launched a campaign against the bill in order to pressurize the Sindh government into repealing it. The JI argued that there could be no age limit on people converting to Islam. Maulana Tahir Ashrafi, of the Council of Islamic Ideology (CII), opposed the idea of age limits on conversions. Religious Parties threatened to lay siege to the Sindh Assembly if the legislature did not repeal the bill. JI leader Advocate Asadullah Bhutto claimed that there had not been a single case of a forced conversion in Sindh. When the chief of JI, Sirajul Haq, called PPP co chairperson Asif Ali Zardari the PPP-led government quickly announced that it would make amendments to the law.
The case study of the two Hindu sisters Reena and ravina meghwar underage girls from Ghotki district of the Sindh were illegally converted and enticed by two Muslim men who were already married and had children. Those underage girls after their conversion into Islam, they are prevented to meet their families once they get married with the Muslim men.
This case has depicted the illegal conversions discriminate the laws protecting their rights like Pakistan is a signatory to the Universal Declaration of Human Rights which states that the right to freedom of religion includes the right to change one's religion and that no one shall be subject to coercion to change their religion. The Hindu Marriages Act was passed in 2017 to regulate their marriages but they could not avail benefit from that act and its implementation is zero. Many of the Hindu conversions violate Sections 3 and 4 of the Sindh Child Marriages Restraint Act 2013, which sets 18 years as the minimum marriage age.
Every year 1000 girls are converted into Islam forcibly as per the report of South-Asia Partnership, Aurat Foundation and Human Rights Commission of Pakistan. The hotspots for these conversions are Thar, Umarkot, Ghotki and Jacobabad where these so called conversions take place in large amount. People Convert due to their financial conditions It identified the landlords, extremists and weak local courts are working together to perpetuate this menace rather than defeating the discrimination against the minority groups.
Haris Khalique the writer and General Secretary of the Human Rights Commission of Pakistan postulated the scenario these conversions transpire the economic deprivation and patriarchy. Most of these girls come from the scheduled caste and the men they marry are financially better off and that become power dynamic.
Ironically, Pakistan is signatory to the international covenant on Civil and Political Rights and has ratified the (CEDAW) convention on elimination of discrimination against women which clearly envisages that women can enter into marriage with their free consent, but the present scenario in Pakistan shows the ugly side of the picture.
On the whole, the Government has to lay an embargo on the proselytization by approving the bill and implement it widely across the country so that the individuals from the minority and scheduled castes feel secure at their places. Besides, the government has to end this limitless debate of forced conversions by ensuring the equal rights to the religious minorities according to Constitution of Pakistan 1973.