Tibetan Buddhist leaders face "Me Too" rage
A series of reports of sexual and physical abuse against high-ranking Tibetan lamas and teachers are shaking Tibetan Buddhist communities around the world.  What began as a trickle of complaints is slowly growing into a constant stream of very public accusations. The fury risks destroying the long-standing image of Tibetan Buddhism as a religion rooted in morality and benevolence, with the alleged actions by some of its most famous exponents seeming to be driven more by lust, greed, and corruption.
An increasing number of alleged victims have begun to come forward, raising questions about how such abuses, apparently widespread in Tibetan Buddhist communities around the world, can remain under the radar of public consciousness for so long. The developments have a striking resemblance to the case of the powerful Hollywood movie magnate Harvey Weinstein, accused after decades of being a serial sexual predator. The claims against Weinstein eventually triggered the "Me Too" movement and a flurry of similar charges against other prominent figures in the industry.
Earlier this month, the Dalai Lama, the spiritual leader of Tibetan Buddhism, met a delegation of alleged victims who claimed to have been abused by previous or current Buddhist teachers. The delegation presented to the Dalai Lama the testimonies of twelve victims of these abuses. According to the Spanish news agency Efe, reported the BBC, one of the delegations claimed that at first, the Dalai Lama seemed reluctant to listen to their stories, but that after 10 minutes of conversation became "more receptive".
The controversy threatens to plunge Tibetan Buddhism into the same kind of controversy that has involved the Catholic Church for decades. During this time, Catholic leaders have vigorously sought to minimize any suggestion that sexual abuse in its ranks was prevalent, characterizing a series of scandals that have shattered over the years as isolated incidents and stating that these were internal issues that should be addressed outside the public spotlight.
It was only since the election of Pope Francis as its head that the Catholic Church has sought to deal more transparently with the murky side of its past. In August the Pope met with several victims who had been abused by the clergy during a visit to Ireland and roundly condemned decades-long efforts from within the Church's ranks to cover up such abuse.
A fallen star
A number of accusations have been leveled against Sogyal Lakar Rinpoche, founder of Rigpa, an international network with some 100 different centers across 40 countries. Sogyal was forced into retirement in 2017 in the wake of mounting sexual and physical abuse claims. He no longer heads Rigpa.
Sogyal, whose book "The Tibetan Book of Living and Dying" sold millions of copies and made him an international celebrity, long enjoyed the support and endorsement of the Dalai Lama, in return helping to fill the coffers of the Central Tibetan Administration (CTA), the Dalai Lama's government in exile. That was despite the allegations of abuse against him, which go back more than two decades. They included a widely reported case in 1994 when an American student brought a multi-million dollar lawsuit against him alleging sexual and physical abuse, which he had perpetrated under the guise of curing her "bad karma". Few details reached the public, however, as the case was settled out of court for an undisclosed sum.
In spite of this, the Dalai Lama continued to give his tacit endorsement to Sogyal, visiting communities under his care and appearing with him publicly on a number of occasions. For example, the two were pictured together alongside the then French first lady Carla Bruni Sarkozy at the inauguration of the Lerab Ling teaching center in southern France in 2008, reputedly the largest Tibetan Buddhist temple in the west.
Powerless to intervene?
The Dalai Lama's objection that given his predominantly spiritual role, he is unable to interfere in the day-to-day running of Tibetan Buddhist communities, rings hollow. When it comes to more arcane doctrine, he has had no qualms about condemning worship of the Dorje Shugden deity, a practice he has condemned as a "danger to the cause of Tibet" and he considers heretic and antagonist to his power. The Dalai Lama asked Shugden acolytes to refrain from attending his teachings, effectively ostracising them from Buddhist society, with the backing of the CTA which went as far as issuing directives against them. In 2014, the CTA legislated to criminalize the worship of this deity and produced a list of people who have voiced their disagreement with the Dalai Lama's religious prohibitions. Both the Dalai Lama and the CTA's official websites carry the same Dalai Lama pronouncements on Shugden. On the Dalai Lama's site, they are regarded as religious decrees and on the CTA's site, law.
What has stopped the Dalai Lama raising similar objections against leaders accused of sexual depravity and misconduct? For the CTA, it cannot argue, like the Dalai Lama does, that its role is purely spiritual. It would certainly have had the political authority within the Buddhist community worldwide to denounce sexual abuse wherever it was proven, to aid and encourage investigations of abuse and to withdraw moral and practical support from errant spiritual and political leaders. Instead, the CTA has abjectly failed to take responsibility for those who wield power within its ranks or their actions.
More widespread than thought
Sogyal's abuse is not an isolated case. In fact, similar incidents have also been reported in other Tibetan Buddhist communities worldwide. Project Sunshine, an initiative that has worked to expose sexual violence in Buddhist communities, raised further allegations of sexual assault by Sakyong Mipham Rinpoche, the leader of Shambala International, as well as some other leaders of the community in August this year. Headquartered in Halifax, Canada, Shambala has some 165 centers worldwide. Former Shambala disciple Christine Chandler has denounced certain spiritual leaders as "Buddhist enablers of sexual abuse". Shambala International and a lawyer for Sakyong Mipham have denied the Project Sunshine allegations.
Another widely cited case of abuse emerged in 2011 when Lama Choedak Rinpoche, the leader of the Tibetan Buddhist Society of Canberra, was forced by members of his community to make a public apology after admitting to multiple sexual relationships he had with his female students.
Elsewhere, the Dalai Lama's personal emissary Lama Tenzin Dhonden, who was dismissed last November amid corruption allegations, also allegedly breached his monastic vow when embarking on a widely publicized affair with Seagram heiress Sara Bronfman. Yet he was not disrobed at the time but was only dismissed last November when a series of corruption allegations – including complaints that he demanded cash for securing access to the Dalai Lama – made him too hot for the spiritual leader to keep on. Like Sogyal, Dhonden's transgressions were over a period of time.
One reason why such behavior went unchecked for so long is that abusive spiritual leaders were often able to put the onus on their victims, making them believe they deserved the punishment or even needed to be subjected to abuse in order to gain further enlightenment.
As former Rigpa students wrote to Sogyal Lakar in an open letter: "If your striking and punching us and others, and having sex with your students and married women, and funding your sybaritic lifestyle with students' donations is actually the ethical and compassionate behavior of a Buddhist teacher, please explain to us how it is" (quoted in Behind The Thanks, a book by Tibetan Buddhism scholar Mary Finnegan).
Such behavior is a far cry from what Rigpa founder's own advice to teachers in his famous book, The Tibetan Book of Living and Dying.  In it, Sogyal wrote that "…true teachers are kind, compassionate, and tireless in their desire to share whatever wisdom they have acquired from their masters, never abuse or manipulate their students under any circumstances, never under any circumstances abandon them, serve not their own ends but the greatness of the teachings, and always remain humble."
Easier said than done, as the saying goes, especially if there is no censure or sanction for acting otherwise. Today's students of Tibetan Buddhism may hope their future leaders are able to live by such precepts, as well as just articulating them… but they could be forgiven for being just a tiny bit skeptical, especially when it is clear that the Dalai Lama has thus far shirked the role of a martinet of these precepts.
Wither India's secularism?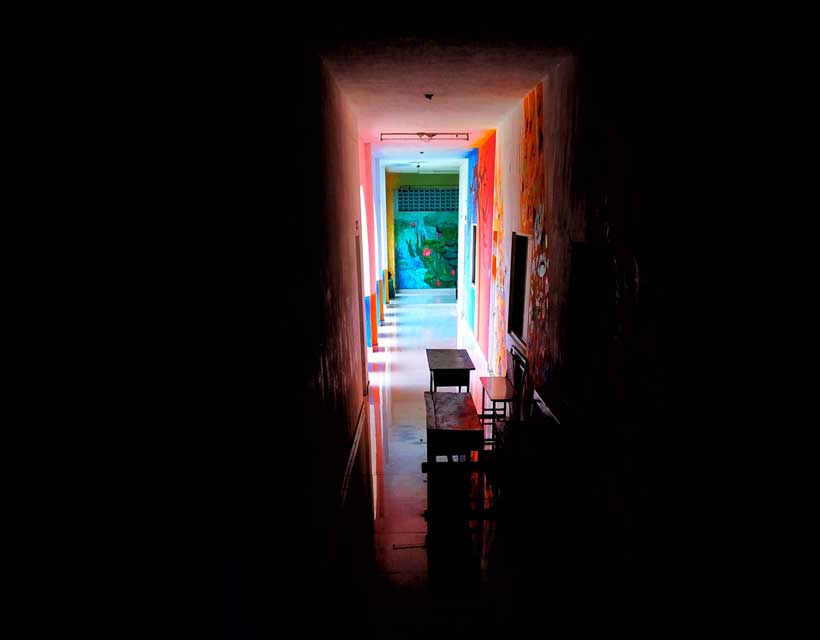 Florets International School in Kanpur's Gandhinagar area is owned by Hindu owners. It is viewed as a paragon of quality education and interfaith harmony. According to the school's principal Ankita Yadav, the school has a long established tradition of beginning its morning session by reciting prayers of four religious faiths (Hindu, Muslim, Sikh and Christian) since the school opened in 2003. After closure due to COVID19, the interfaith prayers were recited to the morning assembly.
No-one ever objected to the practice. But some extremist Hindu outfits (Bajrang Dal and the Vishwa Hindu Parishad) and BJP's leaders got inkling of the practice. On August 2, they forced a few parents to register a First Information Report against the school's administration.
The FIR inter alia accused school's managing director, Sumeet Makhija of 'sowing the seeds of conversion' and indulging in "shiksha jihad" (jihad teaching). He has been booked under Section 295A (outraging religious feelings and infringing Uttar Pradesh Prohibition of Unlawful Conversion of Religion Act, 2021). The police hastily sealed the school. The complainants said that it was never their intention to get the school closed down. They have no intention to move their wards to any other school.
The façade of secularism
The Preamble to the Indian Constitution turned India into a secular state through the Constitution (42nd Amendment) Act, 1976. The underlying objective was to provide for the unity of the people of India, professing numerous faiths. The state was bound to protect all religions equally and did not itself uphold any religion as the state religion. The secular objective of the state was specifically expressed by inserting the word 'secular' in the Preamble .Besides, the liberty of 'belief, faith and worship' promised in the Preamble was censured by incorporating the fundamental rights of all citizens relating to 'freedom of religion' in Articles. 25-29. These articles guarantee to each individual freedom to profess, practice and propagate religion, assure strict impartiality on the part of the state and its institutions towards all religions.
Religious persecution caricatures India's constitution
Not only Muslims but also the other minorities have a miserable plight. Article 25-A of India's Constitution provides for religious freedom. Yet, the US Commission on International Religious Freedom called for putting it on religious freedom blacklist. The report noticed: 'In 2019, religious freedom conditions in India experienced a drastic turn downward, with religious minorities under increasing assault'. Not only Muslims but also Christians, Dalit (downtrodden) and other minorities are persecuted communities.
US Senators' letters to Secretary of State
Fourteen U.S. Senators sent a letter to Secretary of State reminding him of the recommendation by US Commission for International Religious Freedom (USCIRF) to designate India a country of particular concern. The Senators went on to demand that "targeted sanctions" be imposed against Indian agencies and officials responsible for escalating religious intolerance and violence.
According to USCIRF, violations of the religious freedom rights of minorities have reached a point where India should be considered amongst the world's worst violators. The Senators when on to request the Secretary of State to provide Congress with reasoning as to why the USCIRF recommendations are not being followed and why India is not designated "a country of particular concern"
Manifestation of persecution
A Christian preacher was burnt alive right in front of his two minor kids in Orissa by a serial killer Dara Singh. Several Indian states have passed anti-conversion laws. They are aimed at restricting the right to propagate religion, which is guaranteed by Article 25 of the Indian Constitution.
India claims to be a secular country but unfortunately, the country's legislative history, relating to the issue of conversion underscores the reality that the government always harbored a grudge against conversion. Orissa, Madhya Pradesh, Rajasthan, Arunachal Pradesh and Tamil Nadu have passed Freedom of Religion Acts. A common feature of these anti-conversion laws is that they made so-called 'forced conversion' a cognizable offence under sections 295 A and 298 of the Indian Penal Code. Several Indian states have passed anti-conversion laws.
Cognisability of the offence licensed police to harass missionaries and converts under the influence of Hindu fanatics or government functionaries. Some Indian courts intervened to stop the persecution of converts or Christian preachers. For instance, Chief Justice A.N. Ray in Reverend Stanislaus v. State of Madhya Pradesh (AIR 1977 SC 908), and Yulitha v. State of Orissa and others, ruled that propagation is different from conversion. Ray observed adoption of a new religion is freedom of conscience, while conversion would impinge on 'freedom of choice' granted to all citizens alike. But the state governments remained nonchalant to the courts' observations.
To discourage Dalits from converting to Christianity, not only the center but also the Indian states have deprived 'Dalit Christians' of minority-status privileges. The courts' decisions being declaratory (certiorari), not mandatory (mandamus), remained un-implemented. Interestingly, India's Ministry of Home Affairs (February 1981) advised the state government and union territories to enact laws to regulate change of religion on the lines of the existing Acts in Madhya Pradesh, Orissa and Arunachal Pradesh. Such legislations violate the UN Charter of Human Rights which gives a person right to change his or her religion.
Since the Bharatiya Janata Party (BJP) took power in 2014, religious intolerance and anti-Christian violence has surged across India. Six women at Kilipala village in Jagatsinghpur district (Orissa) had their heads tonsured by influential Hindus. Their offence was abandoning Hindu faith at their own free will. Christian missionaries are harassed, deported and even killed. Indian government ordered 'deportation of three American preachers from Church of Christ in North Carolina on the first available flight to the US.' To insult them even further, the preachers were even attacked by Hindu fanatics.
Indian courts often act as kangaroo.
A few years back, Hindus attacked Christians as a response to a book which allegedly insulted Hindu deities. Investigations revealed that the book was not written by any Christian. But it happened to be displayed on one of the Emmanuel Mission's bookshops for sale. The mission is a Christian organization that runs a chain of schools in various Indian states.
Hindus ignore the fact that Christian missionaries started coming to India, particularly the North-East, in the late 19th century. They promoted education and socio-economic developmental work in the region. In Rajasthan, the Emmanuel Mission, alone, runs over 50 schools.
Surge in persecution under BJP
Since the Bharatiya Janata Party (BJP) took power in 2014, religious intolerance and anti-minority violence surged across India. In 2014, the Evangelical Fellowship of India (EFI) documented 144 violent attacks on Indian Christians. In 2019, the latest data available, the number of attacks has more than doubled with EFI documenting 366 violent attacks.
The plight of Muslims is no less miserable. They join Muslim munch, a component f Rashtriya Swayamsevak Sangh to escape persecution. Indian courts ruled that a mosque was not necessary for the Muslim mode of worship. Muslims offering prayers in open space were brutally eaten. Some Muslims, wearing prayer caps, were also beaten. Beef sellers or eaters are lynched. A Goa legislator complained that cow vigilantes (gau rakhshak) intercept beef trucks into Karnataka and put phenyl on it to make it unfit for eating.
Judge Mahesh Chandra Sharma of the Rajasthan High Court, in his 193-page judgment, stunned people by mentioning the mythical benefits of cow milk, urine and dung. His judgment, a mélange of scriptures and law, glistens with claims like 'cow is a surgeon', 'a complete pharmacy', and cow is a 'national animal'.
While lynching the beef eaters, Hindus ignore that, according to the National Sample Survey Office, more than 80 million Indians consume beef, of whom Hindus account for 12.5 million, the rest belonging to various other communities, including Muslims and Christians.
Moreover, according to 2015 figures, India has been the largest exporter of beef since 2014 and has been outpacing Brazil in that realm steadily over the past few years. India's Al-Dua is a leading exporter of halal/kosher meat to Arab nations.
BJP legislator Sangeet Som is a beef exporter. Goa allows beef consumption as does the Northeast. Both, Union Minister of State for Home Affairs Kiren Rijiju and Arunachal Pradesh Chief Minister openly admitted being beef eaters.
Indian authorities linked dozens of cases of COVID-19 to a Muslim missionary group (tableghi, preachers) that held its annual conference in Delhi in early March, and health officials raced to track down anyone who had contact with the participants. Videos falsely claiming to show members of the missionary group spitting on police and others quickly went viral on social media, exacerbating an already dangerous atmosphere for Muslims.
tweets with the hashtag #CoronaJihad appeared over 300,000 times and were potentially seen by 165 million people on Twitter. The social posts were mostly fake. For instance, one post purported to show a person spitting on a Hindu. The graphic post was fabricated in Thailand.
On the heels of the propaganda came religious pogroms conducted by Hindu nationalists leaving 36 Muslims dead, their houses and shops burnt, including some mosques where they took refuge, in Delhi. The pogroms were rooted in anti-Muslim hatred, dating back to pre-partition of the sub-continent. Subconsciously, Hindus believe that Muslims are untouchable. They are treated as a malaise.
The Indian Supreme Court validated the demolition of the Babri masjid. The Supreme Court judge Ranjan Gogoi was inducted, shortly after his retirement as a member of the Rajya Sabha (council of states) as quid pro quo for his pro-government decisions.
He took no action on the abolition of Kashmir's special status. The serving Supreme Court judges rejected a petition for inquiry into Gogoi's in-service conduct. The National Crime Records Bureau withheld collected data on murders; burning Muslims alive, cow-related lynching and offences committed for religious reason.
Hindu-monk chief minister Yogi Adityanath of India's Uttar Pradesh state equated cows with human beings. He directed that cow-related offences be registered under India's national Security Act. He jailed people for social posts `Love jihad' and Pakistan zindabad. He declared that only the pandemic prevented him from allowing the whole India to make pilgrimage (Ram dashing) at the under-construction Ram temple at Babri mosque. Anyone differing with ruling BJP's policies is prosecuted for sedition.
Concluding remarks
Persecution of minorities caricatures India's secular face. The fanatic Hindus view Muslims as "anti-national, terrorists, and enemy of Hindu nation. Love jihad, "ghar wapsi" (reconversion), and cow vigilantism are tools to persecute Muslims. Indian prime minister refused to condemn lynching of the 55-year old Muhammad Akhlaq at Dadri in Uttar Pradesh by a mob about a hundred guards. Muslim are treated as second-class citizens. Sikhs are treated, legally, as Hindus. They have petitioned the British parliament against this juggernaut.
Walk of Truth calls for action after the Conference on Freedom of Religion or Belief
Tasoula Hadjitofi, a refugee from Famagusta, cultural activist and president of Walk of Truth NGO, spoke in front of 800 participants from 100 countries and 60 ministers as an embodiment of agony and disappointment, her own and the Cypriot people's, over the systematic and as yet unpunished violation of their religious freedom's rights by Turkey's occupying forces in Cyprus.
Ms Hadjitofi, one of the keynote speakers at the International Ministerial Conference to promote Freedom of Religion or Belief that took place in London on 5 and 6 July 2022, used her talk to send important messages to foreign representatives. She was also present at the event in her capacity as "The Icon Hunter", the title of her book on Cyprus' cultural treasures, looted by Turkey, and her ongoing struggle to repatriate stolen and illegally sold cultural goods.
The Conference was organized by the British government with the aim to "bring together governments, parliamentarians, faith and belief representatives and civil society in order to urge increased global action on freedom of religion or belief for all".
Addressing Conference participants and thousands of online attendees, Ms Hadjitofi said she felt she spoke on behalf of everyone in the world who had been affected by war, who had suffered discriminations because of their faith or national identity, who has been denied their collective memories and rights of religious freedom. And she asked:
"Can you envisage being a 14-year-old girl in 1974, in the Republic of Cyprus, the Island of love and beauty? Can you imagine going to sleep full of dreams and then waking up after being threatened by the invading forces of Turkey which are using Napalm incendiary bombs and raping women and children around you? Can you begin to understand the impact this experience has on a child that sees as well as smells death, feels alone, abandoned and unprotected? Can you sense why that child felt exposed when nobody came to the rescue as that child was subjected to a forcible population transfer and, thus, ethnic cleansing? Can you understand why this child grew up to be critical of international policy makers and acquired a tendency to walk alone in life?"
"This child", she added, "is me". And she continued: "Due to my war-torn childhood experiences, I lost faith in the strong and powerful to provide justice. Yet, this prompted me to take justice into my own hands and I became an Icon Hunter, also the title of my book. I travelled the world, worked under cover with police forces to expose crooks and antiquities smugglers. My mission was to take away from those crooks and smugglers what they had stolen from me: pieces of my happy youth; the frescoes, mosaics and icons which were looted from the Churches and monasteries where I – and so many others – prayed in what became, in 1974, the Turkish-occupied north of Cyprus".
The President of Walk of Truth spoke in a dramatic tone as she addressed participants with these words: "I have a dream. I want to make one last pilgrimage before I die. I want to be able to go to my home, to pray to the Apostle Barnabas Monastery where I was baptized. I can't because it was pillaged and converted to a museum. I want to go to St Mamas church in the village of Mandres, where my parents had gotten married. I can't because it was looted and converted to a mosque. I want to go to Famagusta, the ghost-city, my city and my church. But I can't go because everywhere I turn there's barbwire and my church has been looted, ruined, robbed of its icons and mosaics that make part of my prayer".
"In July 2021, Turkish President R.T. Erdogan announced he would go to Famagusta, my city, and pray at an illegal mosque. There was nobody there. I went to the site accompanied by two German reporters of Spiegel magazine. Erdogan prayed "from a distance" even as I could not pray in front of my looted church. There was not a single UN soldier there. There was no one to protect me. And I felt the same as I did when I was 14 years old. Today I am 63 and I still feel the same way".
Ms Hadjitofi also referred to the 1974 Turkish invasion of Cyprus, describing with dramatic clarity how she had erased from her memory the horror of the war, keeping only one image that stays with her to this day:
"My mother, a pious Christian Orthodox, is kneeling in front of the icon of Apostle Andreas praying, whilst holding the candle that she saved from our last Easter in Famagusta. So, I have dedicated my life to chasing around the world to track down looted icons and frescoes to bring them back to all Christian Orthodox mothers, fathers, sisters and brothers so they can pray for our freedom, as well as for our resurrection as a free and democratic nation".
In the last part of her address – which caused a stir and stroke an emotional chord among most of the participants, prompting them to ask for more details about Turkey's violations of religious freedoms in Cyprus – Ms Hadjitofi raised three crucial questions:
Firstly, what is the point of having, on paper, that which Foreign Secretary Truss described yesterday as 'the freedom to believe, to pray and commit acts of worship' if that freedom and related human rights are systematically violated by 'authoritarians and oppressors', as she called the perpetrators of such violations?
Secondly, what is the point of having, on paper, international humanitarian law, the law of occupation and international criminal law if these critically important areas of law are effectively rendered useless because of the selective delivery of international criminal justice?
Thirdly, what is the point of having, on paper, the worthy statements published yesterday, including that on 'Freedom of religion or belief in conflict or insecure contexts', if such statements are not accompanied with concrete actions which actively change the situation on the ground? In this context, I must also ask a follow-up question. Why is Turkey not on the list of co-signatories?
"Impunity must end. We need universal respect for the rule of law and a uniform delivery of justice" were Ms Hadjitofi's closing remarks.
Some wounds never heal: 38 Years till Date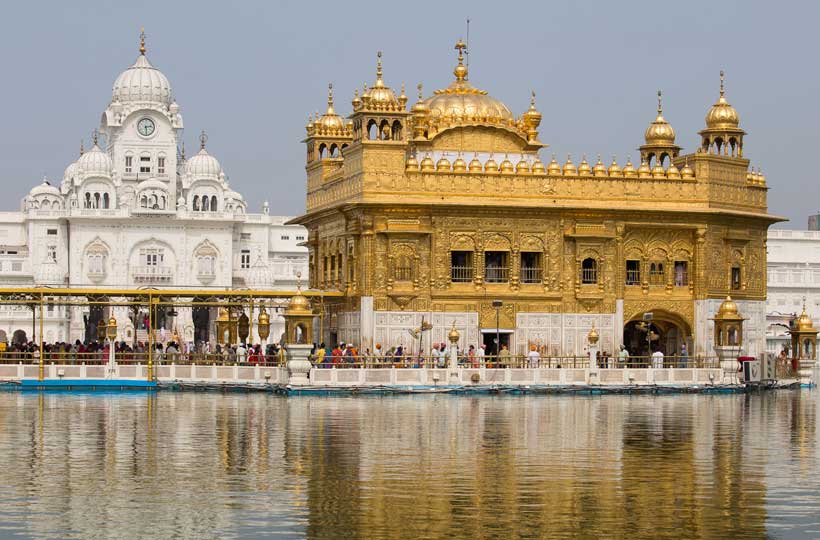 The treatment meted out with Minorities in India has stripped off the so-called secular mask from the face of Narendra Modi's fascist regime. India, on one side, claims itself to be a secular state, while on the other side, it persecutes minorities, especially Muslims and Sikhs. This recently planned activity of hate speech against Muslims, has given a clear message to the Indian Muslims that their sentiments make no difference in the Modi led regime. Because if they did, people like Nupur Sharma would have been sacked as and when they made a hateful remark and not after the International pressure and ridicule India faced immensely.
Minorities including Muslims and Sikhs have repeatedly expressed outrage at the blatant flouting of their core human rights especially on food, clothing, marriage and worship places. Yet, Modi led fascist regime has always turned a blind eye towards their concern.
In June 1984, the Indian Army attacked the familiar Golden Temple along with 41 other gurdwaaras of Sikh community all across the Indian Punjab. This assault was codenamed as "Operation Blue Star" and this marked a beginning of gross violations of Human Rights. Sikh community even on the 38th anniversary of Operation Blue Star are protesting carrying the flags of "Khalistan" demanding a separate state for Sikhs. One of the Protester says that "We are holding this march to reiterate our commitment to the struggle for independence, and to pay homage to the people who tasted martyrdom during the Indian army's heinous attack."
This operation was marked by Sikh leaders as the genocide of the Sikh community. They are still wounded with the thought that their leader was killed in this operation. Indian government had imposed draconian media censorship to hide the gruesome war crimes against Sikhs during the 'Operation Blue Star' by their Army.
Post this gruesome incident, 20,000 Sikh families fearing for their life migrated out from India. Many of them resigned from their jobs and returned medals they had received from the Indian authorities as a protest against the attack on Golden Temple.
These historical moves were always deliberate in nature whether it was Golden temple or Babri Masjid, whether it was Sikhs or Muslims. It was always about promoting Hindutva with a mask of secularism. Modi's Hegemonic designs were always with an aim of targeting minorities of the country. The Butcher of Gujrat has now become a butcher of so many of the Minorities including Sikhs and Muslims. The recent event of Nupur Sharma hateful remark is just a chain of the previous events because it represents Narendra Modi's anarchist mindset.
Analysts believe that the genocide against minorities in India is already on the cards. The world must wake up! Before it's too late!
Be fearful of the genocide by Modi!! Be very fearful!