Digital Platforms and the Future of Tourism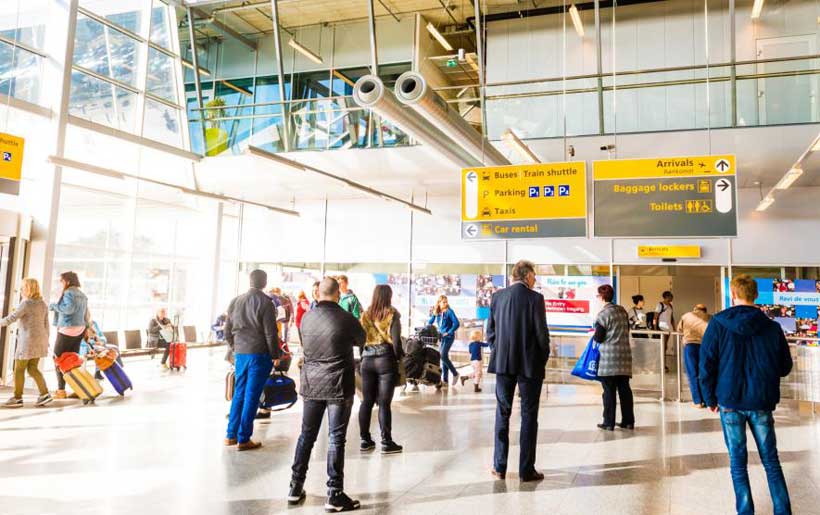 Tourism is one of the fastest growing and most important economic sectors in the world providing benefits to both host communities and destination areas. In 2017, international tourist arrivals reached a new record high at over 1.3 billion according to the latest UNWTO Tourism Highlights. The sector has now seen uninterrupted growth in arrivals for eight straight years. It also represents 10.4% of GDP and in 2017 the tourism industry supported 313 million jobs or 1 in 10 jobs globally.
Tourism also provides better opportunities for women's participation in the workforce, women's entrepreneurship, and women's leadership than other sectors of the economy.
That is why the World Bank Group continues to be committed to invest funds, knowledge and expertise to support tourism for development.
As a part of the World Bank Growth & Competitiveness Project in the Gambia, a hospitality training center trained 1,235 students and helped increase arrivals by tourists from non-traditional markets by 71% between 2011 and 2015.
In Peru, an IFC Advisory project financed by SECO (Swiss State Secretariat for Economic Affairs – Economic Cooperation and Development) helped streamline procedures for obtaining licenses and permits to start and operate tourism businesses in Cusco. The reforms eliminated 150 unnecessary processes and shaved three years off the business registration process, making it easier for both local and foreign investors to operate in Cusco.
A World Bank Group report on the 20 Reasons Sustainable Tourism Counts for Development explains how sustainable tourism counts not just for travelers, but for tourism destinations and local residents.
The World Bank Group developed the Abraham Path project to bring together fragmented communities along the path in the West Bank through many interventions like training and capacity, which were aimed at generating tourism revenue and jobs, and improving economic opportunities for women. The project has generated 137 jobs, 57% going to women.
Digital technologies and platforms are disrupting the way the tourism sector operates from end to end.   Many low-income economies can potentially benefit from this digital transformation and others are at risk of being left behind if they fail to embrace this moment.
The World Bank Group recently published two reports on the significance of this disruption on tourism and how countries can harness it for the benefit of all. According to the report, Tourism and the Sharing Economy, the annual growth rate for the global P2P accommodation is estimated at 31 percent between 2013 and 2025, six times the growth rate of traditional bed and breakfasts and hostels.
In addition, the second report, The Voice of Travelers, produced in collaboration with TripAdvisor explains how peer reviews and other forms of user-generated content (UGC), facilitated by digital platforms, have become the most important sources of travel information globally—more important than tourism boards and traditional outlets. This joint report is part of an MoU that was signed by the World Bank Group and TripAdvisor to promote the development of the tourism sector that highlights some of the key digital trends impacting the sector to countries and private sector partners.
This year, World Tourism Day is shining a light on "Tourism and the Digital Transformation"— as its theme. The UNWTO is calling on governments and the global community, to "support digital technologies that can transform the way we travel, reduce the ecological burden of tourism and bring the benefits of tourism to all."
They also can provide new opportunities for women and rural entrepreneurs to improve their market access and financial inclusion. However, many developing destinations have limited knowledge on how to take advantage of digital platforms and mitigate risks. Either constrained by the lack of understanding or knowhow and resources, these economies are not able to leverage digital tools to grow their tourism.
Responding to the global call to promote innovations in tourism through technology, the World Bank Group, will host a day-long event just prior to WTD2018 focusing on Digital Platforms and the Future of Tourism.
World's Most Disruptive Sports Tourism Start-Ups Celebrated at Global Tourism Economy Forum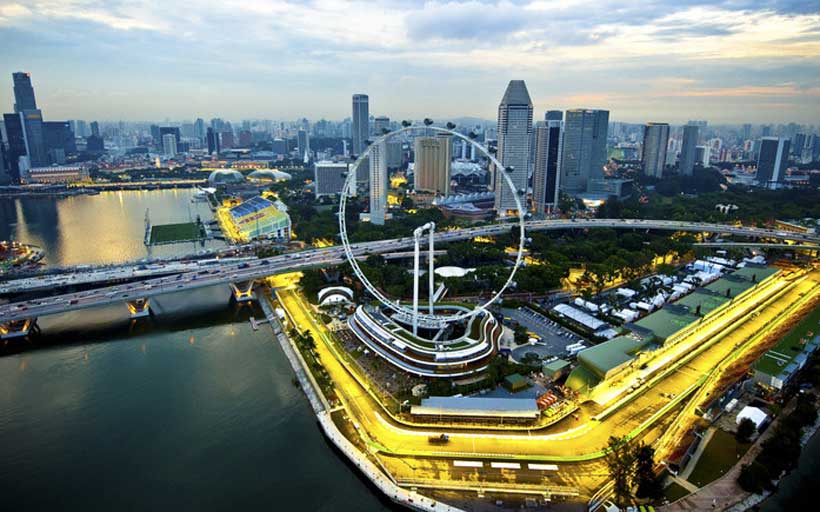 The growing sports tourism sector took centre stage at the Global Tourism Economy Forum in Macau, SAR with the first 'SPORTSTECH' edition of the World Tourism Organization's Tourism Tech Adventures initiative celebrating the most disruptive ideas and innovators from around the world. This served as the ideal backdrop to determine  the winner of the 1st UNWTO Sports Tourism Start-up Competition, launched with the Barca Innovation hub of Football Club FC Barcelona and supported by the Qatar National Tourism Council.
As the World Tourism Organization (UNWTO) reports that rising numbers of tourists are travelling for sports or wellbeing, the competition was launched the with aim of identifying supporting start-ups that excel in a number of ways, including their potential for scaling-up and ability to help contribute to achieving the Sustainable Development Goals.
Within the framework of the Global Tourism Economy Forum, five finalists from the 1st UNWTO Sports Tourism Start-up Competition were invited to Macau for a special masterclass on pitching and attracting investment. The finalists faced-off in a "Start-Up Battlefield" following sessions focused on the future of sports tourism and the potential for disruptive technologies to create value for tourism.
The winner of this first edition is Runnin'City (Belgium), a smartphone app (http://runnin.city) that allows users to discover over 200 cities around the world while running (or walking).
UNWTO General-Secretary Zurab Pololikashvili, opened the Tourism Tech Adventure event, highlighting the United Nations agency's strong support for innovation, said: "Tourism and sport create decent jobs, promote local culture and provide opportunities for SMEs and entrepreneurs. Sports tourism can also contribute to creating peace, sustainability and inclusiveness, building bridges between different countries and cultures. UNWTO welcomes innovation in this niche sector and congratulates all today's finalists on their vision and determination."
The other finalists that beat off strong competition from hundreds of start-ups from around the world to make it to Macau, were:
Flyfoot (Lebanon)- Fly-Foot is the first online platform where football fans can book all- inclusive travel packages to watch their favorite teams play with just a few clicks and fosters local football communities.
Inclusive Society Led by Persons with Disabilities (Japan) – a travel agency specialized in adapting travel and sports to individuals with limited mobility to increase social inclusion.
Oevit (United States of America)- one-stop-shop solution for experience ecosystems. Oveit combines near field communication and biometric payments, audience engagement, loyalty programs, access control, registration and (e)ticketing.
WeFish (Spain)- Offers a fishing application which is interactive, simple and social – developed by fishers for fishers.
Regulation Catches up with Innovation: The Case of Short-Term Rentals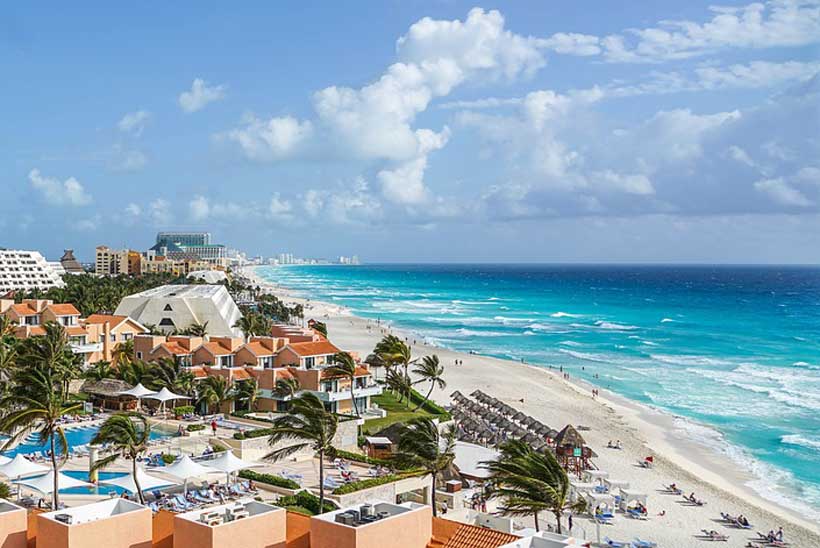 The World Tourism Organization (UNWTO) has published the first systematic overview of how both national governments and local authorities are addressing and managing new business models in the accommodation industry. The so-called "sharing economy" has experienced significant growth over recent years and is poised to outpace the growth of traditional accommodation. Drawing on case studies from around the world, "New Business Models in the Accommodation Industry" analyses existing rules and regulations for the sector.
Drawing on 21 global case studies, the new UNWTO report notes that most of the measures implemented refer to areas of 'fair competition' and 'consumer protection', specifically measures related to taxation and registration and permits In comparison, measures relating to 'planning and sustainability', are less commonplace. At the same time, the report highlights the challenges destinations face in implementing rules and regulations, with a lack of local capacity and a lack of clarity over whose responsibility it is to monitor and regulate short-term tourist accommodation.
Commenting, UNWTO Secretary-General Zurab Pololikashvili said: "There are significantly more regulations than we thought and it is encouraging to see destinations taking the initiative. However, many challenges remain, including the practical implementation of rules and regulations relating to the short-term tourist rental market. Good governance and effective cooperation between the public and private sectors are key to successfully meeting these challenges."
Case studies analysed for the "New Business Models in the Accommodation Industry" include European countries such as the Netherlands, Italy and Spain, which are home to some of the world's most popular cities for tourists, as well as countries in the Americas such as Mexico and from across Asia as is the case of Japan.
The report was produced with the support of the Secretariat of Tourism of Mexico.
U.S. Moves Closer to World Tourism Organization with Landmark Meeting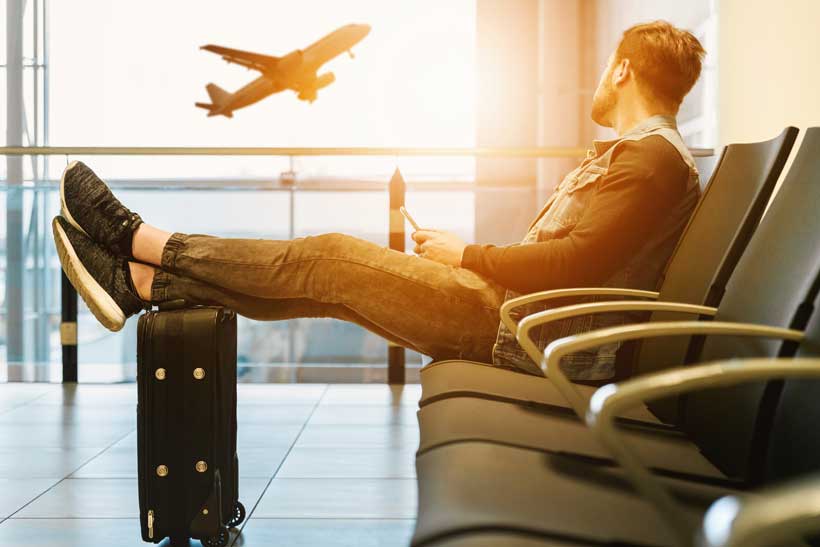 A high-level delegation from the United States Department of State has met with head of the World Tourism Organization (UNWTO) as the country moves closer to rejoining the United Nations specialized agency for tourism.
Assistant Secretary of State for International Organization Affairs Kevin Moley and Assistant Secretary for Economic and Business Affairs Manisha Singh were welcomed by UNWTO Secretary-General Zurab Pololikashvili, following up on the announcement that the USA is exploring rejoining UNWTO, of which it is a founding member. The two parties enjoyed productive discussions as the terms of membership are being finalized.
This is the highest level visit of a US delegation to the UNWTO headquarters registered so far. In June of this year, the United States used the occasion of the UNWTO Executive Council meeting to confirm it is exploring the possibility of rejoining, stating that "the UNWTO offers great potential to fuel economic growth in the U.S. tourism sector, create new jobs for American workers, and highlight American travel destinations".
UNWTO Secretary-General Zurab Pololikashili underscored that "it is extremely encouraging that the United States has clearly signaled its intention to rejoin UNWTO and support tourism as a key driver of job creation, investments and entrepreneurship and safeguarding natural and cultural heritage the world over".