Indo-US Communications Compatibility and Security Agreement: Implications for Pakistan
The Communications Compatibility and Security Agreement (COMCASA)was signed after the US Defence Secretary James Mattis and Secretary of State Mike Pompeo met the Indian Foreign and Defence Ministers Sushma Swaraj and Nirmala Sitharaman respectively on 6th September, to protect the military communication.According to the US, it is foundational agreement and a major step forward because it permits the US to transport its sensitive and high-tech equipment such as armed surveillance drones to India. It also binds both states into a military alliance. Generally, the US signs these types of agreements with NATO allies. The US has similar agreements with Australia, South Korea and Japan, particularly major powers in the Indo-Pacific region. In 2016, the then US President Obama gave the status of "Major Defence Partner," to India and on 30 July, 2018 Trump government gave the status of Strategic Trade Authorization-1 (STA-1) to India.
There are multiple reasons which are driving the US toward India. First, according to the senior experts India's defence market is attractive for the US and it wants to seize the Indian entire defence market. With the US $15billion of arms deal in the past decade, India emerged as a second largest arms importer from the US. Second, the US wants more vigorous trade partnership with India to counter Indo-Russia trade volume whereas Russia is top defence exporter to India. Third, through these surveillance drones the US wants to monitor China in the Indian Ocean. While China and India have more than US $100 billion trade and China would like to believe that it does not face any threat from India, the growing cooperation between India and the US proves otherwise. This cooperation is boosting Indian Military Industrial Complex while enhancing its military and nuclear capabilities at the same time. COMCASA would also enhance the capabilities of Indian aircraft weapon systems such as C-130 and C-17.
While the Indo-US partnership is growing on a fast pace, the relation between theUS and Pakistan is simultaneously deteriorating.  On the other hand, Russia also feels wary of the emerging cooperation between India and the US. This is one of the reasons bringing Pakistan and Russia closer as both states provide each other the best alternative options. Islamabad purchased high tech Mi-35m helicopters from Russia and is also interested in purchasing more fighter jets from Russia.
Indian experts believe that COMCASA would reduce the chances of the US reservations against India buying S-400 surface-to-air missile systems from Russia. While, the US is not particularly comfortable with India's military purchases from Russia, this issue was not discussed in the recent meeting but Pompeo told the reporters that the US would not punish India for its proposed purchase. India is looking forward to purchasing Patriot-3 PAC from the US and it is quite evident that the exchange of Russian technology with US high and sophisticated technological systems would disturb the stability of the South Asian region.
The military to military cooperation between India and the US would increase the arms race in the region. It would also disturb the current deterrence equilibrium between Pakistan and India. Nevertheless, Pakistan is not protesting unlike India against any deal between the US and New Delhi. For example, Larry Pressler states in his book "Neighbours in Arms" that when the US Defence Department was approving a sale of eight F-16 to Pakistan in 2016,India started protesting against it. India's leaders also projected that these jets would be used against them. Pakistan is not complaining but the growing strategic partnership between India and the US is pushing it towards Russia and China.
The US is supporting India on every platform; recently, Trump Senior Administration Official stated that the Washington would advocate India for the membership of Nuclear Suppliers Group (NSG) despite China's veto because it placed India in the inner circle of its friends by granting it STA-1 status. All statements and deals send out a very clear message to Pakistan that it should join hands with Russia to maintain the deterrence against India .Russia desires to enhance trade of military equipment with Pakistan despite strong opposition by India. Nonetheless, Russia is cautiously warming up to Pakistan. Last but not the least, it is to be realized by both India and the US that Indo-US strategic partnership would not only increase the arms race between two rivals destabilizing the region, but would also make them move away from their traditional allies. Consequently, Pakistan should think about new strategic partnerships with Russia to avoid any imminent risks.
Danish Artillery: Is Now the Right Time to Change Direction?
Denmark's decision to enter into negotiations with the Israeli arms developer Elbit Systems for a delivery of ATMOS artillery pieces and PULS rocket launcher systems to replace the French-made CAESAR may look good on paper, but there are concerns about the viability of this new approach.
The Danish government recently declared that it was sending its entire stock of newly acquired French CAESAR 8×8 self-propelled howitzers to Ukraine, to help it in its continued struggle against Russian aggression. Denmark's laudable geopolitical altruism will certainly win it friends in Kyiv, but it has left a critical gap in the Nordic country's own defence capabilities, one which it is eager to fill in the near future.
We have been in constant contact with the Ukrainians about the CAESAR artillery, and I am pleased that we have now received broad support from parliament to donate it to Ukraine's freedom struggle," said Danish Defence Minister Jakob Ellemann-Jensen. This statement hides the fact that the Danish government has been generally unsatisfied with the timing involved in the delivery of the CAESARs, in spite of the financial attractiveness of the offer and proven effectiveness of the gun in the battlefield, and has turned to Israel for a solution, some might say surprisingly. But will the Danish government's haste to replace the CAESARs with a new artillery system really be beneficial in the long run?
NATO commitments
Denmark's eagerness to replace the CAESARs capability with a battle-ready alternative is understandable when considered in the context of its commitments to NATO as a founding member. Part of this commitment is its promise to create an elite infantry brigade (1st Brigade) by 2023, the slow development of which has led to it being lambasted by its NATO allies. "We must find a balance between helping Ukraine and continuing to strengthen the Danish defence so that we can safeguard Denmark's security and live up to our obligations in NATO," said the defence minister.
Indeed, the procurement agency of the Danish armed forces has been quick to enter into negotiations with Elbit Systems, which has assured the Danish MoD that the first ATMOS artillery systems can be delivered in 2023, or early 2024 at the latest. This has, for the time being, led the Danish MoD to favour the acquisition of the Israeli-developed systems, in spite of the fact that the French offer remains much cheaper than the ATMOS.
The Danish government's statement on January 27th 2023 underlining its commitment to send 19 8×8 CAESAR self-propelled howitzers to Ukraine was followed by a declaration that negotiations were underway with Elbit Systems, the Israel arms manufacturer, for its ATMOS and PULS systems. According to the Danish media channel Altinget, there are plans to buy 19 ATMOS howitzers for 105 million euros [DKK 805.2 million] and eight PULS systems for 127 million euros [DKK 942.7 million]. According to the same source, the terms offered by Nexter were more advantageous as it would have cost Copenhagen 89 million euros to procure nineteen 8×8 CAESARs.
The proposed version of the ATMOS is new and similar to the CAESAR in terms of loading automation. This is a key point, as it is the one that had caused the delays, due to the development issues inherent in this kind of sophisticated programme. While the Israeli firm has promised to send a first unit to allow early familiarisation with the system by Danish artillerymen, there is no reason to rule out the same problems of initial dissatisfaction within the Danish Artillery Regiment, especially if the first unit was not exactly of the same model as the subsequent models.
It is therefore quite likely that, whereas the delivery problems encountered with the French were about to be resolved, integrating the ATMOS means starting from scratch. At this stage, we do not know if the Defence Acquisition and Logistics Organisation, led by Lieutenant-General Kim Jesper Jørgensen, has fully taken this dimension into account, or if the haste in choosing Elbit was not primarily due to the desire to reassure the politicians about NATO's commitments… A hypothesis that would be somewhat audacious if the delivery delays were to further set back the initial operational capability (IOC) of the famous 1st Brigade.
Denmark turns to Israel?
Denmark's intention to proceed with negotiations with Elbit Systems, a company widely known for its aggressive or even illegal commercial practices, in spite of its dubious record of corruption, links to the increasingly far-right Israeli government and the use of its products in the persecution of Palestinians raises many questions. The official stance of the Danish government, led by Mette Frederiksen, with regards to the current Israeli-Palestinian conflict is that of a two-state solution based on human rights, democratic accountability and sustainable economic development.
Denmark is traditionally a state particularly attentive to compliance, whether in ethical or commercial matters, with multiple financial institutions refusing to finance defence purchases, notably with regards to SRI commitments. Its negotiations with Elbit Systems is therefore all the more surprising given the current criticism being levelled at Israel for the actions of its government and the resumption of the illegal colonisation of the West Bank. Denmark's two biggest pension funds, FA Pension and Danica Pension, have refused to invest in Elbit due to its involvement in the supply of surveillance equipment in the West Bank.
This is precisely why Det Radikale Venstre opposed a first contract with Elbit in late 2014 and early 2015. This incoherence was already apparent in 2017, when Danish artillery acquired mortars from Elbit, much to the dismay of Nikolaj Villumsen, then the Greens' spokesman for foreign affairs. "It is totally incomprehensible that Elbit has received this order. I am surprised that the radicals can support him," he said. This position that is apparently being repeated, as the Danish press recently noted, deploring the great elasticity of political convictions in this matter.
Why India needs a national security strategy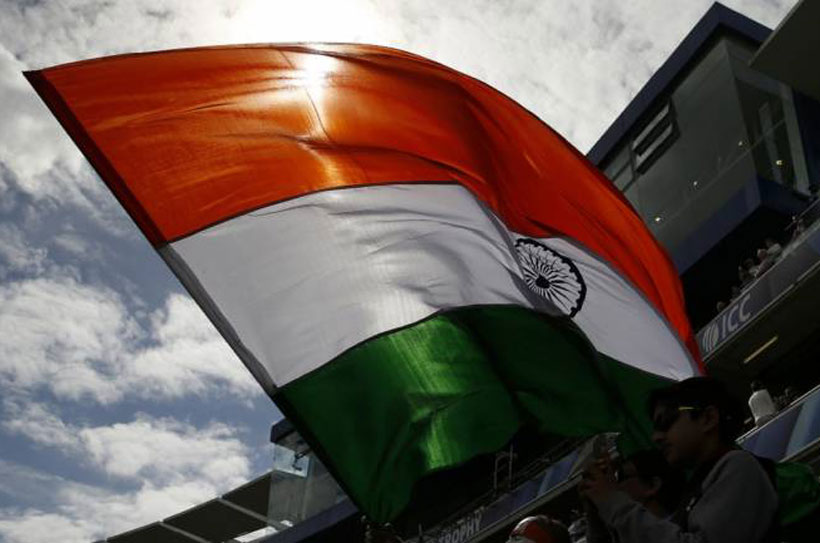 One of the critical aspects for India is to identify the strategic landscape which might be comprising of terrestrial, marine, space, cyber, and psychological aspects. Furthermore, the developments in artificial intelligence, biotech, machine learning, and data mining needs comprehensive plan of action which can help India in meeting future challenges. For country as large as India and with such a large population, it is important that the larger strategy community in India must look for building scenarios so as to plan for a longer time horizon and understanding processes. Only then the necessary manpower and required resources are met within desired time period. It is important to create an ecosystem which can build scenarios and work on meeting those scenarios in future.
India has worked on its strategic partnerships, comprising now of more than 33 countries, as critical strategic partners but it is important that India must also identify select strategic partners which can help it in developing itself as a formidable superpower. In such a context it is important that India must start drafting a comprehensive national security strategy which can help in long term capability planning and thereby allocation of both financial and material resources.The ongoing tensions which China on the border and increased tensions with Pakistan on the issue of terrorism and Kashmir issue , showcases that India needs to work on marginalising those antagonistic powers so that it can meander its policy and strategic objectives in a better way.
The larger national security strategy requires a concrete and comprehensive approach related to domestic, external, economic, and ecological challenges. The ecosystem which is required for comprehensive security of a nation also requires developing acumen with regard to disruptive technologies. India has been scouting for partners for developing its capacities in quantum computing , under sea gliders, subsurface radars and sensors. While much has been debated with regard to China's 'String of pearls' but there has been laggard approach in developing the counter strategy ( such as double fish hook strategy proposed by the author ); even though many Indian strategic thinkers state they that they do not subscribe to China's 'string of pearls' strategy.
While much debate has started within India with regard to security and growth for all in the region with an acronym of SAGAR but in terms of subscription India's Indo Pacific Ocean Initiative has slowly found more subscribers with countries such as Australia, Indonesia expressing their interest in such an initiative. India has also entered into logistics support agreement as well as white shipping agreement with the number of countries in its periphery but in order to capitalise on that it needs to workout a larger strategy which can integrate its coastal priorities, maritime security, and aspirations for becoming a major regional power in maritime domain.
Much has been written with regard to the Five Eyes Project which is primarily an intelligence network comprising of US, UK, Canada, Australia, and New Zealand. India has been looking for joining this network but given the priorities of participating nations, it is unlikely that any Asian nations would be able to join it. Therefore, it is important that India should start its own Asian Five Eyes project which should comprise of technologically sound and capable countries/ economies such as Japan, Israel, Taiwan, and Korea joining this grouping.
In order to address emerging maritime security challenges, India will have to revisit the plan of action which was proposed by Sardar KM panikkar who clearly stated that for maritime security India must create a steel arc from Socotra islands in Yemen to the northern tip of Indonesia.India's military modernisation need to accelerate the acquisition process.This requires focus on project based acquisitions , and it should seriously look into life cycle costs and long term capability plan with a joint man ship among the three armed forces.
India was expected to come out with its national cyber security strategy in 2020 but till date it has not seen the light of the day which shows non seriousness on the part of the larger establishment in addressing the cyber threats which leads to data pilferage and attacks on critical installations within India. Even if India comes out with the national cyber security strategy it needs to be re evaluated and assessed every 2 years. With the privatisation of space sector , it is important that the better regulatory mechanisms and larger plan of action should be worked out. Even with the modern warfare there is focus on developing sophisticated and complex systems such as light helicopters and light battlefield tanks.
Within India there is need for more R&D allocation in the gross domestic product of India if it wants to be a technologically sufficient country. It is one of the countries which has the meagre allocation of R&D in both civil and military sectors. One of the reasons is the reliance on technology transfer and licensed production. India also needs to work on integrated information networks in the military domain and sophisticated encryption for military communications.
With more stress on blue economy, the marine sphere is going to get more intense particularly in terms of exploration of resources and with the possibility of rare earths likely to be found on ocean surface, the tensions are going to be get more complicated. The role of underwater systems ,both for military and civilian purposes, is going to get more profound and therefore developing counter tech is critical.
India needs to work on developing its own psychological warfare because at times this creates challenges among the armed forces and the general public which starts believing in a certain narrative. For India, which is a large populated country , human security particularly in areas such as bio and agro is going to get more complicated in near future. In terms of defence manufacturing India has still been dependent on a number of countries for sourcing its raw materials and importing critical components. This needs to be reduced through Make in India initiative and developing the tech ecosystem which is the most important requirement for India.
The initiatives which has been undertaken at the level of Quad countries which includes Indo Pacific Maritime Domain Awareness Initiative needs to be studied further and India need to workout its role so that it can gain some insights and develop its own capacities . For India, a comprehensive national security strategy also requires building a workforce and a group of academics and strategic planners which can give birth to new ideas and develop the required discourse and direction for the future of the country.
The Challenges of Hybrid Warfare in Pakistan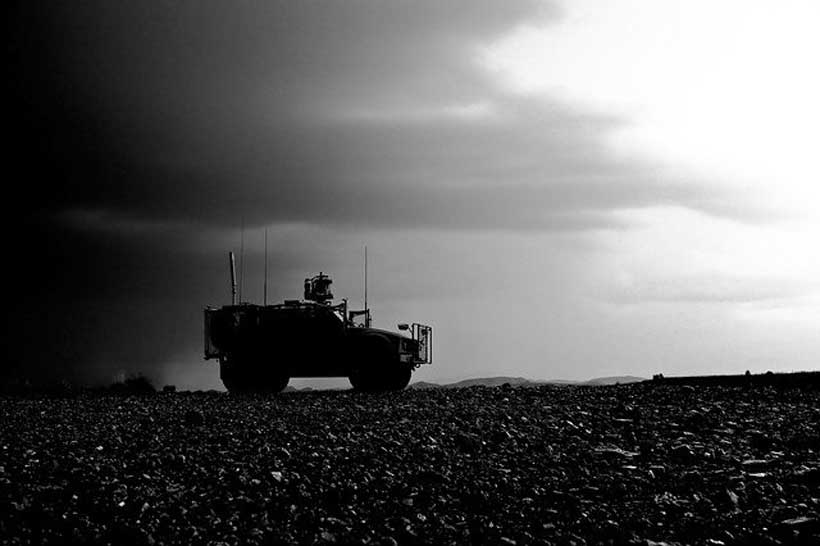 Hybrid warfare refers to the use of a mixture of conventional and unconventional military tactics and techniques in order to achieve strategic objectives. This type of warfare has become increasingly prevalent in recent years and has been utilized by numerous actors, including state and non-state actors.
Russians are considered to be the inventors of Hybrid war; the Russia-Ukraine hybrid war refers to a conflict between Russia and Ukraine that has been ongoing since 2014. The conflict began when Russian-backed separatists in the eastern regions of Ukraine, such as Donetsk and Luhansk, declared independence from Ukraine and formed the self-proclaimed "Donetsk People's Republic" and "Luhansk People's Republic." In response, the Ukrainian government launched a military operation to regain control of the region, leading to a conflict that has claimed over 13,000 lives.
Russia has been accused of providing military support to the separatists, including weapons, supplies, and manpower. The Russian military has also been accused of direct involvement in the conflict, including the use of Russian soldiers fighting in Ukrainian territory. Additionally, the conflict has been characterized by a sophisticated information warfare campaign that includes disinformation, propaganda, and cyberattacks.
The impact of the hybrid war in Ukraine has been significant, both for the country and for the wider region. The conflict has resulted in a large number of casualties and displacement, as well as significant economic and infrastructure damage. Moreover, the conflict has strained relations between Russia and the West, and has raised concerns about the security and stability of the region as a whole.
However, in the context of Pakistan, hybrid warfare has been a persistent issue due to the country's strategic location and the presence of numerous internal and external security threats. The country has faced a range of unconventional challenges, including terrorism, sectarian violence, and insurgency, which have significantly impacted its stability and security. For instance, the assault on the Chinese consulate in Karachi in November 2018, Ali Raza Abidi's murder in December, armed resistance to the construction of the China-Pakistan Economic Corridor in some areas of Balochistan, and the terrorist attack on the FC training facility in Loralai in January 2019 are all characterized as manifestations of hybrid warfare inside the nation.
Major contributors to the security situation in Pakistan:
One of the major contributor to the security situation in Pakistan is the state's use of hybrid warfare tactics in its foreign policy. This has been particularly evident in the context of its relationship with India, where Pakistan has been accused of supporting militant groups that carry out cross-border attacks and same goes for India as the EU Dis info Lab, an independent non-profit organization based in Brussels, Belgium, that specializes in research and analysis of disinformation campaigns, primarily in the context of the European Union (EU), published a number of reports detailing disinformation campaigns aimed at various countries, including India.
In 2019, the EU Dis info Lab published a report, according to its investigative study titled "The Indian Chronicles," India used 750+ websites located in 119 different nations to de-legitimize and isolate Pakistan internationally. The network was found to have links to the Russian government and was reportedly aimed at influencing public opinion on a number of sensitive issues, including the Indian elections, the situation in Kashmir, and tensions between India and Pakistan. The ultimate aim of all this is to keep Pakistan economically and politically unstable and to place Pakistan on the grey list of FATF, therefore, all this has further escalated tensions between the two countries and contributed to jeopardize the overall security situation in the South Asian region.
Adding to this, another major contributor to the security situation in Pakistan is the rise of extremist and militant groups, such as the Taliban and Al Qaeda, which have been able to gain a foothold in the country due to the lack of effective governance and the presence of ungoverned spaces. These groups have carried out a series of devastating attacks, resulting in loss of life and property, and causing widespread instability and insecurity.
For instance, the conflict in the North-West region of Pakistan dates back to the 1980s, when the Soviet Union invaded Afghanistan. The US and its allies provided support to the Afghan resistance fighters, many of whom were trained in Pakistan. After the Soviet withdrawal, these fighters turned their attention towards the Pakistani state, leading to an insurgency in the North-West region. Over the years, various groups have emerged, some with links to Al-Qaeda and the Taliban, others with more local agendas.
In response to this threat, the Pakistani military has conducted a number of operations in the North-West region, including Operation Zarb-e-Azab and Operation Radd-ul-Fasaad. These operations have had some success in reducing the threat from the insurgency, but the conflict remains ongoing. In addition to military operations, the Pakistani government has also employed various other tactics to counter the insurgency, including information operations, psychological operations, and development projects aimed at improving the lives of the local population.
While the conflict in the North-West region is the most notable example of hybrid warfare in Pakistan, there are also other examples of hybrid warfare in the country. For example, India has been accused of sponsoring terrorism in Pakistan, and there have been a number of high-profile terrorist attacks in the country that have been linked to India, even when we look into the course of history we get to know that the propagation of Mujib's six-point plan, as well as the training and assistance provided to the Mukti Bahini's violent separatist struggle, were all coordinated by India during the crisis in East Pakistan in 1971. In a similar line, the fact that India is still using proxies in the area to wage a Low-Intensity Conflict (LIC) against Pakistan may be used to examine the present scope of hybrid warfare against that country. Furthermore, there have been allegations of foreign intelligence agencies, such as the CIA, operating in Pakistan and using hybrid warfare tactics.
Along with this, Sectarianism also has been a major contributor to hybrid warfare in Pakistan, as the country has a long history of sectarian tensions between its majority Sunni and minority Shia populations. These tensions have often been exploited by external actors to advance their own interests, which has contributed to instability and conflict in the country.
One example of this is the rise of Sunni extremist groups, such as the Taliban and Lashkar-e-Jhangvi, which have targeted Shia communities in Pakistan and have been responsible for a number of high-profile terrorist attacks. These groups are often seen as being supported by external actors, such as Saudi Arabia, which has a long-standing interest in promoting Sunni Islam in the region.
In addition, Iran has also been accused of supporting Shia militant groups in Pakistan, which has further fueled sectarian tensions and contributed to hybrid warfare in the country.
The ongoing sectarian conflict in Pakistan has also created a conducive environment for extremist groups to operate, and has weakened the state's ability to effectively respond to security challenges. This has had a major impact on the stability and security of the country, and has hindered its progress and development.
Causes of hybrid warfare in Pakistan:
The causes of hybrid warfare in Pakistan are complex and multi-faceted, and can be traced back to a number of different factors. Some of the key causes of hybrid warfare in Pakistan include:
Political instability: Political instability in Pakistan has contributed to the rise of hybrid warfare in the country. The country has a long history of political instability, which has created conditions that are conducive to the development of insurgency and other forms of hybrid warfare.
Geopolitical factors: Pakistan's location in a volatile region, with hostile neighboring countries, has made it susceptible to hybrid warfare. The conflict in Afghanistan, and India's role in the region, has also contributed to the rise of hybrid warfare in Pakistan.
Religious extremism: Religious extremism has been a significant factor in the rise of hybrid warfare in Pakistan. The country has a history of religious extremism, with various militant groups using religion as a means of achieving their objectives.
Economic factors: Poverty, unemployment, and economic inequality have contributed to the rise of hybrid warfare in Pakistan. In many cases, individuals who are unable to find employment and who are living in poverty are more likely to join militant groups, which can lead to the development of hybrid warfare.
Strategies to Overcome its Implications:
Therefore, to get rid of hybrid warfare in Pakistan, a multi-faceted approach is needed that addresses the root causes of the conflict and provides stability, security, and prosperity to the people of the country. Some of the key steps that could be taken include:
Addressing the root causes of conflict: The root causes of the conflict and security issues in Pakistan, such as poverty, inequality, and political marginalization, need to be addressed to ensure long-term stability and security. This could involve economic and social reforms, such as poverty reduction initiatives, job creation programs, and measures to promote political representation and inclusion.
Strengthening institutions: The institutions in Pakistan, such as the government, military, and police, need to be strengthened to effectively respond to the challenges posed by hybrid warfare. This could involve reforms to improve transparency, accountability, and efficiency, as well as increased investment in capacity-building and training programs.
Improving governance: Effective governance is critical to addressing the root causes of conflict and ensuring stability and security. This could involve reforms to improve the delivery of public services, reduce corruption, and promote transparency and accountability.
Building resilience: Building resilience to hybrid warfare requires investing in human capital, such as education and healthcare, and in the development of infrastructure and economic systems. This can help reduce the risk of conflict and improve the capacity of communities to cope with shocks and stressors.
Conclusion:
In conclusion, Pakistan has been facing various forms of hybrid warfare for decades, from internal conflict to cross-border aggression from neighboring countries. The implications of hybrid warfare in Pakistan are significant, both for the country itself and for the region as a whole, and the conflict in the North-West region remains a major challenge to the stability and security of the country. To effectively counter hybrid warfare in Pakistan, a comprehensive and multi-faceted approach is needed, including military operations, information operations, psychological operations, and development projects aimed at improving the lives of the local population.