Five of the world's leading academics were honoured for their work, receiving awards in three fields in which Aristotle Onassis also excelled. An emotional, glamorous evening which spot lit Greece at its best.
"We must free ourselves of the hope that the sea will ever rest. We must learn to sail in troubled waters, too." Aristotle Onassis' wise advice was included in the commemorative gift awaiting all those lucky enough to attend the 2018 Onassis Prizes award ceremony in London's magnificent Guildhall on Monday 24 September. Representatives from academia, shipping and the business world had the opportunity to watch as the 2008 Onassis Prizes were awarded to five great scientists who had, in a way, followed Aristotle Onassis' advice during their brilliant academic careers by excelling when the going got tough and charting their own individual course through 'troubled' waters.
The Onassis Prizes were awarded by the evening's two guests of honour—the Sheriff of the City of London, Mr Neil Redcliffe, representing the Lord Mayor of London, and His Excellency Mr Kitack Lim, Secretary-General of the International Maritime Organisation—in a ceremony to which both the magnificence of the Guildhall and the emotions of the winners and the friends and family who were there to enjoy their triumphs, contributed.
The five award-winners for 2018, as announced on April 20, are as follows:
2018 ONASSIS PRIZE IN FINANCE
Douglas W. Diamond, Merton H. Miller Distinguished Service Professor of Finance, Booth School of Business, University of Chicago
2018 ONASSIS PRIZE IN INTERNATIONAL TRADE (shared)
Jonathan Eaton, Distinguished Professor of Economics, Department of Economics, Pennsylvania State University
Samuel S. Kortum, James Burrows Moffatt Professor of Economics, Yale University
ONASSIS PRIZE IN SHIPPING (shared)
Mary R. Brooks, Professor Emerita, Rowe School of Business, Dalhousie University, Chair of the Marine Board of the National Academies, Washington DC
Wayne K. Talley, Professor of Maritime and Supply Chain Management, Acting Head of the Shipping Institute and Eminent Scholar, Strome College of Business, Old Dominion University
The Onassis Prizes are awarded every 3 years to leading academics from around the world for their achievements and overall contributions to the fields of Finance, International Trade, and Shipping—the three spheres in which Aristotle Onassis himself excelled. Three awards worth 200,000 USD each are sponsored by the Onassis Foundation and awarded in association with the Cass Business School (specifically by its Centre for Shipping, International Trade and Finance) and the City of London.
In his address, Dr Anthony Papadimitriou, President of the Onassis Foundation and Chair of the panel of judges, said:"I would like to congratulate the winners of this year's Onassis Prizes. We, at the Onassis Foundation, are particularly proud to support this institution in association with the City of London and City University/the Cass Business School. The Prizes were established with a view to recognizing and awarding people with vision in whom theory and practice, imagination and entrepreneurship, leadership and team spirit are combined. Aristotle Onassis' name is synonymous with the spheres of endeavour in which our laureates are engaged: Shipping, Trade and Finance. These are the three core areas of business activity in contemporary economies. Aristotle Onassis knew how to inspire, knew how to blaze his own trail, how to succeed, but also how to fail. The Onassis Foundation, as his bequest, is now a powerful mechanism for releasing society's potential. Education, Culture and Health are, for us, vehicles for achieving a better world".
In his speech at the awards ceremony, Professor Costas Th. Grammenos CBE, President of the International Centre for Shipping, Trade and finance at the Cass Business School, who played a key role in paving the way for the institution of the prizes, congratulated the five winners on their achievements:"The Onassis Prizes are awarded for the fourth time and one can safely say that they have become the most highly respected international awards in the areas of Finance, International Trade and Shipping.I warmly congratulate the recipients whose distinguished achievements have profoundly influenced their disciplines and continue to have an impact on academic thinking and business conduct worldwide."
The recipient of the Onassis Prize in Finance, Professor Douglas W. Diamond, who teaches at the University of Chicago, is one of the world's leading experts on economic cycles and liquidity crises, and has made a significant contribution to the public discourse on the fiscal measures taken in the wake of the 2008 financial crisis. In his acceptance speech, Professor Diamond said: "I am delighted to receive the Onassis prize.After the recent financial crisis, policy makers and scholars have a renewed focus on the stability of financial institutions."
The statements made by the recipients
The 2018 Onassis Prize in International Trade was awarded to Professors Jonathan Eaton and Samuel S. Kortum. Over the last twenty years, professors Eaton and Kortum has collaborated on developing an international trade model which incorporates geographical factors into our traditional understanding of comparative advantage.
Professor Eaton, Distinguished Professor of Economics at Pennsylvania State University, who has also worked on issues relating to sovereign debt, sanctions and technology transfer, said:"The Onassis Prize in International Trade raises awareness of the field's contribution, which goes back to David Ricardo, to economic prosperity. A real pleasure in my life has been interacting with the brilliant, wonderful people working in international trade. The Prize can help the field continue to attract the best minds out there. Our current situation shows how much work remains to be done."
Professor Samuel Kortum, James Burrows Moffatt Professor of Economics at Yale University, began his academic career working in the fields of technological innovation and patenting. In recent years, in addition to ongoing projects with Jonathan Eaton, he has worked extensively on carbon pricing in an international setting. Displaying evident emotion at the start of his acceptance speech, he thanked his family before going on to stress that:"Receiving the Onassis Prize in International Trade is deeply gratifying as recognition that others value our contribution. The prize is a stimulus to advance on the vexing issues that remain in the field of international trade."
The 2018 Onassis Prize in Shipping was awarded to Professor Mary R Brooks of Dalhousie University and to Professor Wayne K. Talley of Old Dominion University.
Professor Brooks is the first woman to win the Onassis Prize in Shipping. Over a 40-year academic career, Professor Brooks has established herself as a leading authority on liner shipping regulation, port effectiveness, and short sea shipping. She recently led a major research project into the value of shipping to Canada. At the awards dinner she said:"I am so honoured to have been chosen as one of two recipients of the 2018 Onassis Prize in Shipping. To be the second Canadian, and the first woman, to be awarded this most prestigious prize accorded to academics in the field makes it even more of an honour. I grew up in a small town in Nova Scotia, a province where shipping was critical to its history and economy, but I did not know then how important the industry was to global prosperity. No great journey of discovery is ever completed alone, and my success is shared with all the colleagues and mentors who worked with me over the years."
Professor Wayne Talley is an internationally renowned authority on port efficiency, piracy and safety at sea. He has also authored several authoritative textbooks on port and maritime economics. After receiving his prize from Mr Kitack Lim, Secretary-General of the International Maritime Organization, he said "I am honoured to receive the Onassis Prize in Shipping in recognition of my contributions to shipping research and my economic theoretical contributions to maritime business research. My intention is to promote the establishment of a Ph.D. program in maritime business at Old Dominion University to further the study of shipping and ports as providers of services, where the key variables in understanding port efficiency are quality of service variables such as speed and reliability."
In addition to awarding innovation, hard work and expertise in specialized fields, the Onassis Prizes seek over time to raise and improve the profile of Greece internationally. From the Lindau Nobel Laureate (at which members of the scientific community can meet and talk with Nobel laureates) and the Onassis Lectures at the FORTH (scientific lectures by leading Nobel laureates), to the thousands of scholarships it awards and the support it provides to Hellenic Studies abroad, the Onassis Foundation is creating connections and networks through education which bring together the entire world and have Greece at their centre.
How US weapons firms influence the Ukraine debate
Experts' from defense industry funded think tanks are flooding the media, pushing for more arms without disclosing their benefactors. America's top foreign policy think tanks are awash in funding from the defense industry. They've dominated the media market related to the Ukraine war, and they seldom, if ever, disclose that many of the weapons they're recommending the U.S. give to Ukraine are made by their funders, writes Ben Freeman, a Research Fellow at the Quincy Institute for Responsible Statecraft.
In short, when you hear a think tank scholar comment on the Ukraine war, chances you're hearing from someone whose employer is funded by those who profit from war, but you'll probably never know it. That's because 78 percent of the top ranked foreign policy think tanks in the U.S. receive funding from the Pentagon or its contractors, as documented in the new brief.
At the very top, defense industry influence is even greater: every single one of the top 10 ranked foreign policy think tanks receives funding from the defense sector. And, for many think tanks, the amount of defense funding is enormous. For example, Center for Strategic and International Studies (CSIS), the Center for a New American Security (CNAS), and The Atlantic Council all reported receiving more than a million dollars a year from the defense sector.
These and other think tanks that receive considerable defense sector funding have publicly advocated for more militarized U.S. responses to the Ukraine war and, compared to their counterparts at think tanks that accept little or no defense sector funding, have dominated the media landscape related to the Ukraine war.
Of the 1,247 think tank media mentions we tracked for the brief, 1,064 (or 85 percent) were mentions of think tanks with defense sector funding.
And, the two most mentioned think tanks in Ukraine war related articles were think tanks flooded with defense sector dollars: CSIS and The Atlantic Council.
The new brief found that nearly one third of the top U.S. foreign policy think tanks do not publicly disclose their donors. This included some of the most mentioned think tanks in media articles about the Ukraine war, like the American Enterprise Institute (AEI). Though AEI scholars have disclosed at public events that the organization receives funding from defense contractors, the organization does not list its donors on its website.
Media outlets were, similarly, not transparent about the conflicts of interest of the experts they were citing. In fact, none of the media mentions analyzed in the brief were accompanied by disclosures of defense industry funding of think tanks that were, at times, recommending policies that could financially benefit their funders.
Congress should mandate that think tanks disclose their funders. Given think tanks' prominent role in the policymaking process and the enormous amounts of money they receive from the defense industry, foreign governments, and other special interests, it's imperative that the public and policymakers know who is funding the think tank expert they're hearing from, notes Ben Freeman.
Saudi-Russian concord at OPEC+
To be sure, OPEC+ touches raw nerves in Washington even seven years after the group took shape as the brainwave of Russian President Vladimir Putin and Saudi Crown Prince Mohammed bin Salman (MbS). The two leaders intended that they would have more control over the global crude oil market, writes M.K. Bhadrakumar, Indian Ambassador and prominent international observer. The impetus to realism on the part of Moscow and Riyadh has only grown since 2016, and will crystalize further after the US-led G7 inserted itself into rule making in the world oil market last year, threatening to fragment the entire ecosystem.
A curious thing happened in Vienna just as the 35th Ministerial Meeting of OPEC+ was about to start at its headquarters. Three princely western news organizations – Bloomberg, Reuters, and the Wall Street Journal – were barred from entering the OPEC premises. When asked about it, pat came the reply: "This is our house."
Indeed, OPEC officials were left with no option other than an unorthodox way of "mood setting," given their heightened sensitivity about the wild stories disseminated in the western media about disagreements between Saudi Arabia and Russia, the two high flyers in OPEC+.
Neither Russia nor Saudi Arabia can afford a break-up of OPEC+. In fact, had there been no OPEC+ today, there would be an urgent need to create one, as both Moscow and Riyadh have, in different ways, come under US pressure on account of their global pre-eminence as energy producers.
Their potential to be key players in the emerging multipolar world is giving Washington the jitters. Saudi Arabia has formally applied for BRICS membership and sought to join the New Development Bank, the multilateral development bank established by the BRICS states and headquartered in Shanghai, China.
In fact, Saudi Foreign Minister Prince Faisal bin Farhan Al-Saud was present in Cape Town last week for the BRICS ministerial meeting. On the sidelines, Bin Farhan met Russian Foreign Minister Sergey Lavrov. The Russian readout underscored the depth and profundity of the current level of relations between the two counties.
Saudi Arabia is tiptoeing toward BRICS at a historic juncture when the group is reportedly all set to create its own currency at its forthcoming summit in Durban, South Africa. This, of course, will be a calamitous development for the petrodollar – the pillar of the western banking system – and holds the potential to create a new global oil market.
No sooner than the OPEC+ ministerial at Vienna ended, Deputy PM Novak made clear that Russia and Saudi Arabia were in lockstep on the OPEC+ deals: "No, there were no [Russian-Saudi] differences. We always find common solutions. For years, our agreements have been in force in the interests of the market, in the interests of the countries participating in the agreement, and in the interests of both exporters and producers. We always find common solutions with Saudi Arabia. Naturally, we always have preliminary discussions, but nevertheless we always reach concord."
In Moscow, Kremlin spokesman Dmitry Peskov told reporters: "The Russian Federation is a member of the joint understanding (in Vienna). The OPEC+ format continues its work, there are common agreements that, of course, everyone will follow. Of course, this format retains its importance and its significance for ensuring stability in international energy markets."
The decisions taken by the OPEC+ ministerial after seven hours of talks amply bears out the Saudi-Russian "concord":
– an agreement on pegging the 2024 baselines at 40.46 million barrels a day, against which the production cuts are to be measured;
– reduction of overall production targets from 2024 by a further 1.4 million bpd in total;
– the deep cut by Saudi Arabia to its output in July on top of a broader OPEC+ deal to limit supply into 2024 as the group seeks to boost flagging oil prices;
– Russia's extension of its voluntary oil production cut by 500,000 barrels daily till end-December 2024, which will be calculated from the 2024 quota, which in turn has now been reduced to 9.828 million barrels a day as part of the deal.
Indeed, as the Saudis have sought, oil prices rose on Monday, with global benchmark Brent oil climbing toward $78 a barrel.
On the whole, if there has been any "winner" in the resent OPEC+ talks, it must be the UAE, which gets a boost to its production limit for next year at the expense of some African members who were asked to give up part of their unused quotas.
The finely balanced OPEC+ decisions "to achieve and sustain a stable oil market, to provide long-term guidance for the market, in line with the successful approach of being precautious, proactive, and pre-emptive," – to borrow from the OPEC press release – have only been possible due to the trust and mutual confidence among the key players within the group, Russia and Saudi Arabia, in particular, stresses M.K. Bhadrakumar.
Influenced by light, biological rhythms say a lot about health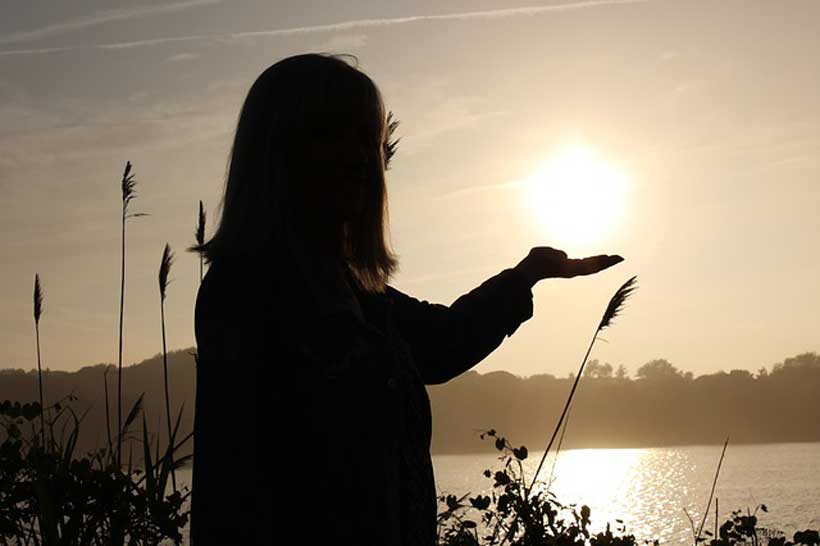 Life patterns help humans and other animals stay in sync with nature and in good form.
By Gareth Willmer
For several days after each November full moon, a wondrous spectacle occurs on the Great Barrier Reef in Australia: corals release into the water billions of eggs and sperm that unite to form free-floating larvae. These eventually settle, seeding new coral colonies.
Corals are not the only creatures to synchronise breeding by the light of the moon. Such rhythms are typically governed by circalunar clocks, a form of protein-controlled biological clock attuned to the 29.5-day cycle between new moons.
Synchronisations
Most multicellular organisms have, or are thought to have, some kind of inbuilt biological clock and many important processes including feeding and reproducing rely on accurate timings. The ability to stay "in sync" is key to survival.
'Understanding how the time-related interconnection of individuals within and across species works is critical for ecologically stable systems,' said Professor Kristin Tessmar-Raible, a neurobiologist at the University of Vienna in Austria.
Another, perhaps more familiar, form of biological clock – the circadian one – modulates the daily 24-hour sleep-wake cycle in response to environmental cues like light and temperature. The clock's name comes from the Latin words "circa", meaning "around", and "dies", meaning "day".
This complex system regulates everything from sleep and digestion to metabolism and mood. Researchers are shedding light on the environmental factors that may knock these biological rhythms out of sync.
But much about "chronobiology" remains unknown, including the mechanisms involved at a genetic and molecular level.
Moonlight signals
To delve deeper, Tessmar-Raible has been studying circalunar rhythms in ocean-dwelling animals as part of the EU-funded Mari.Time project, which runs for five years through 2024.
One of her focuses is a marine bristle worm called Platynereis dumerilii, which inhabits coastal waters from temperate to tropical seas.
'The biggest takeaway so far is that we uncovered a photoreceptor – or light-sensing cell – that provides the organism with information about the type of light and duration of moonlight in the sky,' said Tessmar-Raible.
The L-Cry protein identified by the researchers belongs to a group of light-sensing molecules called cryptochromes. The protein is important because it can help explain how organisms are able to synchronise to a specific moon phase.
The research suggests L-Cry acts as a gatekeeper that allows only the "right" light to affect the worms. It can also distinguish between light levels in different lunar phases and between sunlight and moonlight.
'This can explain how individual worms are able to synchronise their circalunar clock to the same moon phase,' said Tessmar-Raible. 'We uncovered that moonlight, besides its role in monthly timing, also schedules the exact hour of nocturnal swarming onset to the nights' darkest times, probably to optimise survival and reproduction.'
The hope is that Mari.Time will offer fresh clues about how human influences like artificial light and climate change affect the stability of ecosystems and suggest ways to reduce the effects.
The project may even help research into human health given the growing evidence that the moon affects things like sleep and depression.
'Many hormones in the worm species we study have closely related human counterparts,' said Tessmar-Raible.
She said researching the mechanisms of the lunar cycle in marine species may improve understanding of other monthly patterns. These include the menstrual cycle and mood patterns in certain mental disorders.
Night and day
Professor Johanna Meijer, who researches biological clocks at Leiden University in the Netherlands, has been studying circadian rhythms in animals for more than 30 years.
According to her, much remains to uncover about the circadian clock, including how it works in diurnal, or day-active, species like humans.
Much more is known about nocturnal animals because such species, like the mice normally used in laboratories, have been easier to examine at a molecular level, according to Meijer.
The EU-funded DiurnalHealth project that she leads is exploring the differences between diurnal and nocturnal animals.
Circadian rhythms are regulated by a group of nerve cells in the hypothalamus known as the suprachiasmatic nucleus (SCN), which serves as the body's master clock.
Because it is sensitive to light, the SCN helps to regulate the sleep-wake cycle by synchronising with the natural light-dark one of the environment.
When the SCN is disrupted, such as during long-distance travel or shift work, there is evidence that it can lead to a range of health troubles including sleep disorders, depression, diabetes and even cancer.
Meijer's pioneering work on the SCN in diurnal rodents such as the Sudanian grass rat and a species of day-active ground squirrel is providing new information on how circadian rhythms are generated and synchronised.
The research is also offering insights into how environmental cues such as light, temperature and physical activity are used to fine-tune the body's internal clock.
'The SCN can perceive light input and also behavioural input, and this behavioural input can strengthen the clock,' Meijer said. 'Isn't that amazing? So our own behaviour is in fact part of a feedback loop.'
This means that external cues could potentially be used to right disruptions to internal body rhythms. Light is the first candidate, but other factors such as exercise, temperature and eating times also play a role.
Light levels, colours
Breakthroughs in imaging technology harnessed by the team have made it possible to observe the SCN in unprecedented detail.
The findings suggest that the cells in diurnal rodents are less responsive to light than those in their nocturnal cousins.
'This indicates that for diurnal animals and humans to have enough light for their clock, they need more than a nocturnal animal,' said Meijer.
In separate research, light levels appeared to influence the synthesis of serotonin in diurnal rats more strongly than in than nocturnal ones. As serotonin affects mood, emotions and appetite, such findings may have implications for human disorders like depression.
The team also found more direct evidence that the circadian clock is affected by different colours of light, not just the blue part of the visible spectrum often blamed for the harmful effects of artificial night lights and screens on electronic devices.
Blue light is known for disrupting circadian rhythms and leaving people feeling alert instead of tired. But, of the colours tested by the team, green and orange light also affected the circadian clock and only violet showed little impact.
'It's a bit of a warning that, if you don't want to disturb your clock, you cannot only stay away from blue light,' said Meijer.
Earthwide implications
What is emerging from both projects is a much more detailed understanding of the precise mechanisms of internal biological clocks in living creatures and their importance for the way that human beings and other animals function.
The findings may lead to new, effective recommendations for improving lifestyle patterns and protecting natural environments.
Meijer stressed the importance of how these things affect not just people but also all ecosystems.
'After billions of years of evolution, the light-dark cycle is good for animals,' she said. 'Now, we're throwing light over the Earth as if it's harmless – and it isn't.'
This article was originally published in Horizon, the EU Research and Innovation Magazine.