South Asia: You Can Change Friends but not Neighbors
The former Indian Prime Minister (Late) Atal Behari Vajpai once pointed out the importance of relations with neighbors as undeniable as the caption of this piece of writing indicates. Geographical proximity plays a vital role in foreign policy formulation of states. Internal atmosphere of South Asian region has never left any country of this region unaffected during crucial circumstances overwhelming this part of the world. The significance of good relations with immediate neighbors is crucial for any state to be able to coexist peacefully and contribute towards regional prosperity.
Being in highly volatile South Asian region, Pakistan seems to have apprehended rightly this critical notion. Few days ago, the Foreign Minister of Pakistan Shah Mehmood Qureshi made his maiden foreign visit to Afghanistan to improve bi-lateral relations. This visit is very important to improve ever fluctuating Pak-Afghan relations. At the same, this juncture has highlighted some common grounds for revitalizing relationship. The need for peaceful neighborhood, trade and economic activity and trust mongering measures in geostrategic environment of South Asia has opened a ray of hope to counter mutual menace of terrorism, combined work for economic prosperity and to improve living conditions of general masses living on both side of Durand Line.
Afghanistan has suffered heavy damages ever since the Soviet Invasion of 1979. Since then, different kinds of conflicts have been prevalent on the Afghan soil. Pakistan has also been under spillover effect of situations in Afghanistan. Brutal 'war on terror', terrorist's sanctuaries and strategic game plans of big powers collectively left devastating foot prints in this region. Simultaneously, Pakistan has also been in trouble because of ever-growing Indian influence in Afghanistan. Developments on Pakistan's Western and Eastern borders have diverted its focus towards tackling multiple anticipated threats simultaneously. So, the need for improvement in relationship with Afghanistan has always been very critical for Pakistan to secure its regional interests and territorial integrity coupled with solidarity.
The commitments made by both sides to improve diplomatic, security and economic relations have opened new horizons of cooperation. Years long trust deficit seems to be vanishing very soon and goodwill gestures are apparent. Most importantly, the Indo-Afghan transit trade through Pakistan has also come in the focus. Analysts have started predicting plus points of such a remarkable political expansion. Likewise, the statement of the US ambassador John Bass in an interview to newspaper 'India's Economic Times' about opening of trade route through Pakistan is a clear indication of positive hopes in hostile environment of South Asia. Improvement in Indo-Pak relationship is equally important for the peace and progress of this part of the world. Although, new political leadership in Pakistan after taking office has offered India direct dialogue to discuss all controversial bi-lateral issues to reach a peaceful settlement but Indian stubbornness via dismissing foreign ministers meeting in UNGA and threatening language of Indian army chief is proving to be a hurdle in the way of a slight glimpse of hope that emerged recently.
Sooner or later, India must realize the need for durable peace process to ensure security and improvement of depleting living standards of the general masses in both countries. Heavy expenditures on arsenal accumulating is paying nothing except obstruction and sense of insecurity. South Asia is the least internally integrated region of the world in terms of economic and trade activities. This is a serious issue which needs to be addressed accordingly. Afghanistan can be the catalyst in playing a role of bridge between India and Pakistan. It could refuse to be part of any proxies in future to avoid further devastation and dependence. The Afghan President's invitation to the Prime Minister of Pakistan for a visit is a very good gesture of moving forward in response to Qureshi's visit. Peace is the dire need for all South Asian countries for which concrete steps are a pre-requisite. Certain CBMs must be followed by recent enthusiastic statements including lifting of trade barriers, improving people to people contacts and harmony in dealing with regional conflicts. Above all, mutual consensus must be reached at to wipe off the shadows of tussle and mistrust.
One act of kindness enkindles another, the positive approach to discuss the prevalent issues and mutual respect for each other's interests can do a lot. Afghanistan and Pakistan are deeply knotted in cultural, religious and ethnic bonds historically. The only impediment seems to be the will to resolve long standing trust deficit. Time has come to realize the significance of improved relations with neighbors both for Pakistan and Afghanistan. India on the other hand, being part of all controversies and a major stake holder in this region has to play a responsible role to diminish all dark clouds howling over this region. Blame game and turning a deaf ear to the echoes of peace will never be appreciated anymore. Last but not the least, there is a need for realization on part of all South Asian players that nothing is impossible in ever changing global political scenarios, and peace should be given a chance.
The Dragon's Perception Creation and Passivity: A Never-ending Bottleneck
Vijay Gokhale, The Long Game: How The Chinese Negotiate With India ( Penguin Vintage , 2021)
Multiple divergences have shaped Sino India Relations for decades, filled with doubts and suspicions in spite of historical interactions as well as trade. Amidst this backdrop, Amb Vijay Gokhale's book Long Game, provides a window to understand various techniques adopted by China to impose its will cum demands on New Delhi through multidimensional methods to achieve its ambitions in the subcontinent and set boundaries, perceptions as per its convenience when border and security issues have remained unsolved between them in spite of multiple dialogues and mechanisms.
The book begins with historical interactions being a key behind development of relations between the two countries having cultural and maritime links, witnessed through takeaways of Fa Xian and Xuanzhang's tours and the latter's perceptions and understandings about Indian culture and society. These historical exchanges, underscored the need for the two aspiring Asian powers to collaborate on tackling imperialism-making this idea being championed by leaders such as Nehru- were insistent on Beijing and New Delhi developing good relations where according to him, cooperating alongside China and giving her the recognition at the earliest ,could prove fruitful in nudging ties on time and supporting decolonization against imperialist activities in developing countries-which unfortunately was not the case due to hidden intent of the Chinese vis-à-vis its selfish geopolitical ambitions and its envy about New Delhi's goodwill approach towards Third World countries ,where eventually this misjudgment about the Dragon's intention created unclarity in the newly established government having lack of expertise and experience along with diverse political institutions aspiring to be accommodated.
Amb Gokhale goes on to explain how the CCP uses time biding tactics to confuse the Indian side through keeping silence and the former only giving their own points vis-à-vis the boundary demarcation. Therefore, Beijing played a clever game in order to incentivize New Delhi on supporting the former's role in Tibet, due to which in 1953, the latter slowly lost options immediately, by blindingly giving into Chinese demands which were -non-interference in the Tibetan administration with Beijing being the direct point of contact for maintaining relations with the former along with removal of direct contacts with the Tibetan Administration. So, to avoid irking Beijing, New Delhi has been neutral when it comes to dealings with the Tibetan refugees as well as the Dalai Lama's whereabouts in the recent past .
Even, the Five Principles of Peaceful Coexistence of 1954 was misinterpreted by the Indian side who were viewing it as a goodwill gesture where this principle became an irredentist tool of Beijing's own security and expansionist strategy with respect to the former blaming New Delhi interfering in affairs of other smaller countries with itself acting as a champion for them, not respecting territorial sovereignty and integrity of the boundaries.
The book claims that it is Beijing's provocative measures that underscored India's need to test its nuclear weapons at Pokharan in 1998. During the Cold War, the Chinese started developing nuclear weapons, in view of emerging threats coming from Washington and India (that time it was suspiciously looked upon as a Western imperialist agent by Beijing, where this doubt is prevalent even now .) New Delhi after its defeat in the 1962 War, suffered a huge economic catastrophe which led to heavy inflation, food crisis alongside the 1965 Pakistan conflict. During that period , New Delhi had just too many opportunity costs at that time due to a weakened economy and international image, made it difficult for the former to undertake immediate arms development at an earlier stage. Amidst periods that followed, multiple denouncement tactics were initiated by Beijing to prevent new aspirants such as India to join the nuclear club which the latter continued to work on post- the 1998 Tests.
When the Bush Administration agreed towards India's access to critical nuclear technology in the future seen through the 2008 Indo-US Nuclear Deal ,where during the process, Beijing attempted to put barriers by mobilizing other countries through consensus building against American hegemony and biasness along with blaming Washington in pursuit of being partial while giving relaxation to certain aspirants on developing nuclear arsenal where these continuous efforts of deterring New Delhi to harness its military potential ,appeared to be fruitless later on .
India has always been a soft target when it comes to radicalism and separatist activities being used as proxy warfare tools in Kashmir promoted by Islamabad, home to some of the world's most dangerous terrorist organizations like the Al-Qaeda, Lashkar-E-Taiba, JeM ( Jaish -E- Muhammad ).Beijing , a neutral and silent observer vis-a-vis the radical activities in Kashmir ,while catering to its own economic cum strategic interests had no other choice but to give in to the UN 1267 Sanction Committee and characterize Maulana Masood Azhar as a global terrorist where the former was completely isolated on this issue and didn't receive global support on its stance on the declaration.
An all-weather convergence and engagement with Islamabad made it imperative for New Delhi to increase its engagement in the Indo-Pacific through partnerships such as the Quadrilateral Security Initiative where this convergence is widening even further vis-à-vis Beijing, being evident during unprecedented times like the Covid Pandemic, Doklam as well as the Galwan Standoff.
The author concludes with the Chinese being crafty negotiators, witnessed through their usage of perception creation, leading to it distracting one from timely adopting a plan strategically, making it essential for future risks to be tackled properly vis-a-vis China, having a history of ensuring censorship on its media so that the latter addresses its narrative
through a positive as well as a victimized tone internationally.
This writing gives a detailed insight about the ways persuasion, emotions were frequently being used by Beijing to show itself as a representative of weaker countries while the former is intending to bring them to do what it aspires through creating distraction from core issues and concerns regarding economy, territorial sovereignty later them being compelled to take sides of Beijing in whatever it aspires .As far as its dealing s with India is concerned, many previous mechanisms and discussions being at a stalemate for continuous periods seen through increased incursions on Sino-India border as far as a strategy adopted by a zero sum player is concerned .
Long Game is an important text when it comes to actual purposes of negotiations for a country in order to assert its interests through many means possible, witnessed through assessing the psyche of the weaker country and confusing it then the latter succumbing to the manipulation of the former, which factually could be observed through New Delhi's misperceptions vis-à-vis China's intentions in the past. In accordance to the changing global scenario, it is imperative for diplomats, academicians to assess the tactics of a belligerent before coming to any conclusion and decisions which also underscore the need for academic government institutions to be autonomous along with transparent decision-making playing a key role in foreign policy implementation.
This complex relationship between the Elephant and the Dragon makes this book a must read for international relations and foreign policy aspirant where the relationship filled with cooperation has a competition angle as well in multidimensional realms since countries have selfish interests and unlimited appetite for power where one adopts multiple means to achieve its ends.
Afghanistan between an Inclusive Government and Instability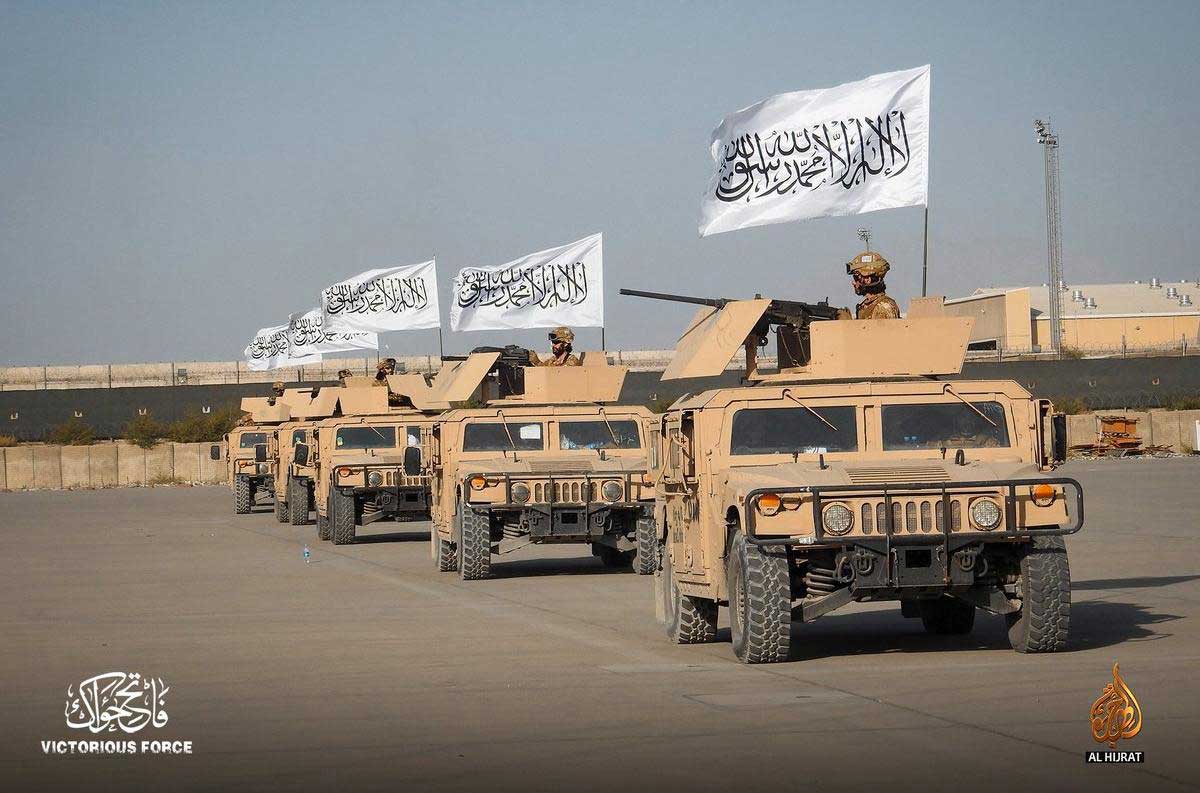 The political processes around Afghanistan persist in active development. Although the attention of the world media has fairly reduced, diplomatic activity regarding the Afghan issue does not decrease. Obviously, despite considerable pressure from the world powers, the leadership of the radical Taliban movement ruling Afghanistan still refused to create an inclusive government and continues its policy of tightening the regime.
On the eve, the former US special representative of Afghanistan, Zalmay Khalilzad, drew attention to the probable worth of the situation in the country. The diplomat did not rule out the possibility of a civil war in this country. In a recent interview, he called on the Taliban to respect the view of a significant part of society to prevent a new war. Apparently, the American diplomat is rather overstating the situation since the opposition to the Taliban, at least for now, does not have sufficient resource base and support for a full-scale confrontation with the radicals. However, Khalilzad's statement indicates an increasing irritation towards the Taliban from the great powers.
An Indian diplomat and counsellor of the Permanent Representative of India to the UN, Madhu Sudan, also spoke on this matter earlier. He stated that to ensure Afghanistan's economic stability and development, it is vital to create an inclusive government. The Indian representative called peace and security in Afghanistan the most important aspect of the global community and called on all countries to join efforts to achieve it. According to the diplomat, despite the changes in the political system of Afghanistan, India's attitude towards its people has not changed. That is why New Delhi previously sent 50,000 tons of wheat, coronavirus vaccines, other medicines and convenience goods to Afghanistan as humanitarian aid. At the same time, the Indian side stresses the need to create an inclusive government in Afghanistan.
The significance of the presence of representatives of all ethnic and political groups in the government of Afghanistan is also stated in the Russian government. Thus, speaking at the CSTO summit in Armenia, the Russian president called for creating an inclusive government in Afghanistan. "The priority at this stage is to ensure the formation of a truly inclusive Afghan government, which will include representatives of all ethnic groups at the necessary level," Vladimir Putin said. It should be noted that the CSTO summit was a failure and actually launched the processes for the final disintegration of this inefficient organization. In turn, Russia's position in the post-Soviet space has weakened so much that we can discuss the impending loss of regional power status. Moscow is no longer a hegemon in the South Caucasus, Central Asia and the former USSR as a whole.
However, the Taliban's policy is increasingly annoying in world capitals, especially in the Global West, India and Iran. Thus, these cases were previously discussed in a conversation between the Presidents of Tajikistan and France. Emomali Rahmon and Emmanuel Macron highlighted the need to develop joint approaches to preserve Afghanistan's peace and stability. Both leaders also stressed the necessity for an inclusive government.
Meanwhile, all political messages addressed to Afghanistan were denied by the Taliban leadership. Thus, it was stated that "the arguments about the creation of an inclusive government by foreign states are interference in the internal affairs of Afghanistan." "The creation of the government and state institutions is a matter of domestic policy," said deputy Taliban spokesman Billal Karimi. He called on the international community to abstain from interfering in his country's internal affairs.
A particular setback is also kept in the struggle against the drug trade. Mohammad Masoud Zahidian, Deputy head of the Iranian Counter-Narcotics Headquarters, says drug trafficking from Afghanistan has risen. According to him, the cause for the growth in drug trafficking was the activation of the southern route (Pakistani) from Afghanistan. According to the official, in 2022, more than 220,000 hectares of agricultural land in Afghanistan were allocated for poppy, with 76% of these crops in the provinces bordering Iran. It should be mentioned that the southern route is one of the main logistics routes under the control of the Taliban and Pakistani security forces. This route passes through the southern and eastern provinces of Afghanistan and then the territory of Pakistan. It is known that Islamabad provides comprehensive assistance, sponsors and counsels the Taliban movement.
The tightening of the domestic policy of the Taliban is indicated by some strange and illogical laws that the Taliban have recently introduced. Thus, the Ministry of Prohibition of Evil and Coercion to the good of the Taliban banned listening to music, explaining that music damages the morality of young people and leads them astray. In a video published by the Ministry, a person introduced as a psychotherapist says that some words that cause inebriation are used in music. Taliban officials also say that listening to music causes heart disorders.
Thus, the situation in Afghanistan is staining. The support for the Taliban, provided by Pakistan, China and partly Russia, has failed. The policy of the leading Western countries is also not entirely clear, which actually left Afghanistan in a power vacuum, which led to an increase in the influence of the Taliban, Pakistan and China. Seemingly, the insight of this is slowly coming to the world capitals.
The Taliban Finally Granted Permission to the Former President Karzai to leave Afghanistan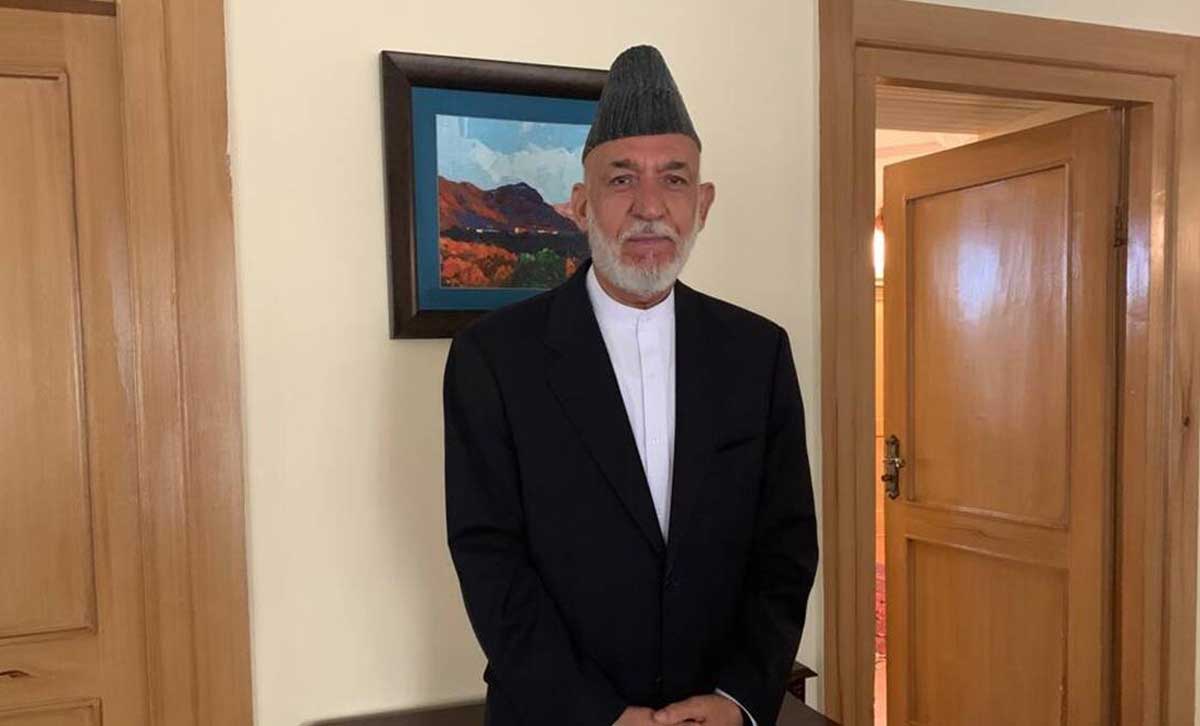 Based on the information, the former president of Afghanistan, Hamid Karzai, was permitted to leave the country. At a time, when online meetings between Sohail Shaheen and American representatives are going on in connection with the start of intra-Afghan talks in Doha, The former president of the country, Hamid Karzai, was allowed to exit the country for the first time after August 15, 2021, when the Taliban took over. Nevertheless, it is not yet known when he will start his overseas trip, but his only purpose is to get preparation for the start of Intra-Afghan talks in Doha and to meet with American officials and foreign Afghan politicians. Since the end of October and the beginning of November, there are reports narrating that telephone calls are being made between President Hamid Karzai, and the US special representative for Afghanistan, Thomas West.
Besides, the persons are preparing for future negotiations, the re-established relationship between the former president Karzai and the CIA took place, when a CIA undercover intelligence officer met Karzai sometimes back, when he represented himself as an International media reporter. Sources suspect that the undercover agent interviewed the president under the auspices of a well-known German based Der Spiegel Magazine.
According to the information, former President Hamid Karzai will fly to Germany, while meeting with the CIA officials at the US Ramstein Air Base in Germany. Meantime, the former President Hamid Karzai will meet with some high-ranking officials of Germany and then have separate meetings with Western politicians and intelligence officers. Furthermore, after that, President Hamid Karzai will meet with the American ambassador to lay out the strategy for the potential negotiations.
Currently, there is a lot of confusion in the Mandigak palace in Kandahar province, where Taliban Spiritual leader and the decision making hub located and it is said that there have been serious discrepancies regarding allowing him to go abroad. However, Sheikh Haibatullah's position is still neutral about his exit, while negotiating with his advisors to make a final decision in the upcoming days.
Nonetheless, there are no other specific differences regarding the permission. It is only the low-ranking Taliban fighters, who demand the precise judgement of the Taliban's leader in this concern; In addition, some Taliban leaders are also unhappy about the whole process, especially the former members of the Quita Council of Taliban.
Now the ball is in the Taliban's ground, whether they are ready to comply with the demands of the international community, by transferring the power to a transitional government or not, and to get along with the United States and get onboard the international community support. Definitely, it causes further splintering among Taliban groups and ISKP will use it as an opportunity to recruit Taliban fighters, while paving the way for regrouping in Khorasan Province the IS so-called territory.
The ISKP long before blamed Taliban for being '' Rafeda'', while simultaneously cooperating with the US, Russia, China and Iran for their political ambitions. To conclude, the Afghan people will not accomplish a lasting peace and sustainable economic developments, since the country will turn into a new battle filed among countries, which have stake in Afghanistan.