Peace and Security Are Key to Aligning Security and Development Goals
It is possible to align security and development goals but it will depend on resolving conflicts, addressing poverty, rebuilding trust and engaging women. Leaders in development and finance debated the building blocks of creating peace and told participants at the World Economic Forum's Sustainable Development Impact Summit that all issues must be addressed to create sustainable solutions.
Kristalina Georgieva, Chief Executive Officer, World Bank, said: "We can celebrate the decline of extreme poverty – 1.1 billion people have been lifted out of poverty. But to meet the goal of ending extreme poverty, we have to worry about peace and security." She pointed out that when conflicts are raging, there are other severe factors, such as another crippling wave of Ebola disease in the Democratic Republic of Congo.
"This lack of security is hitting people once, twice and three times," Georgieva said. In addition, people are suffering from vulnerability to climate change. "Countries that have done the least to contribute to climate change are the most to suffer," she said. "We are not balancing in investment in mitigation and adaptation."
Achieving the Sustainable Development Goals (SDGs) will cost an estimated $7 billion a year, but Georgieva pointed out that trillions of dollars are sitting idle around the world. Policies are needed to give investors certainty. "It is a challenge but also an opportunity to use public money to create the enabling environment for private investments to flow," she said. This is in the hands of people, businesses and countries, and policies are needed to give investors certainty. "People also need confidence [and trust] that investors will not come and rip them off," she added.
The World Bank has 72 projects addressing institutional weaknesses. "Are we there yet? Not quite. Are we going in the right direction? For sure," Georgieva concluded.
Luis Alberto Moreno, President, Inter-American Development Bank, said it is necessary to multiply initiatives and to understand that for every dollar of an organization's financing, we need to create situations to see that money is moving through the system. This, he added, will create an appetite for owners of savings to use them. "There is an appetite for doing things around climate change," he said. To encourage investment, Moreno said it is important to manage the risks for the private sector. "We need to see what we can do to mitigate risks by using blended finance," he added. "We are collectively wrestling with it. We are going in the right direction, but we are way behind."
Bineta Diop, Founder and President, Femmes, Africa Solidarité, addressed the issue of women, peace and security in Africa. "I have spent most of my life in conflict," she said. "When people discuss conflict, the first country you think about is Africa. When I see people suffering, I think something can be done in this nexus of peace and development. Human beings are caught in the middle."
Diop recommended that more GDP needs to be invested in people. "We need to shift to see how we invest if we want to achieve the SDGs. We need to invest in development seriously – but real investment." She gave the example of countries that have consistent sunshine and can profit from solar. "This is a real investment. Electricity brings people water and light, so it is necessary to invest in infrastructure and new technology," she added.
Diop's organization is working in 22 countries in Africa with a Plan of Action for women's peace and security, which will lead to sustainable peace and development. "I want all African states to have a Plan of Action," she said. In this way, women are contributing to prevention. She also pointed out that "Africa has to invest in Africa." It is a poor continent, but when you look at resources, Diop said, "we are a rich country." She called for European leaders to support women by helping to build the skills of Africans.
Thomas Greminger, Secretary-General, Organization for Security and Co-operation in Europe (OSCE), raised concern about a return to war in Europe, pointing to the conflict in Ukraine, now in its fifth year. "This is very much at the top of our agenda at OSCE. It undermines trust and confidence among the key stakeholders," he said. "There is a heavy toll on the ground in terms of suffering and we are also paying a high price for it."
The OSCE has developed a toolbox to tackle crises and minority-related conflict. "These are tools of prevention and diplomacy," Greminger said. "We are trying to bring conflicts closer to resolution, but we also need political will." He called for political leadership to invest in a "rules-based world order" built on strong international institutions. "If the international community pushes, progress is possible in a country," he said.
COVID-19: Countries support 'one-stop shop' to share science and research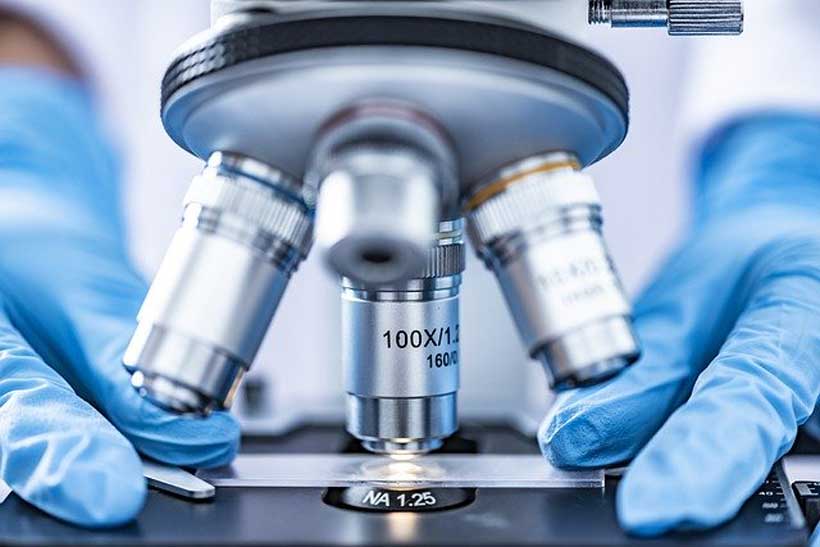 Thirty countries and numerous international partners have underlined the need to make tests, treatments and other technologies to fight COVID-19, available to people everywhere.
They have signed up to support the COVID-19 Technology Access Pool (C-TAP), a "one-stop shop" for sharing scientific knowledge, data and intellectual property in efforts to beat back the disease.
"Tools to prevent, detect and treat COVID-19 are global public goods that must be accessible by all people", said Tedros Adhanom Ghebreyesus, head of the World Health Organization (WHO), speaking at the virtual launch held on Friday.
Equal access to technology critical
C-TAP is a sister initiative to the ACT Accelerator, established last month, to speed up development of vaccines and other tools against the pandemic.
It was first proposed in March by President Carlos Alvarado of Costa Rica.
"The promise of sure and safe and effective affordable health care solutions, such as treatments and vaccines, must be the guide for our actions, and it will allow us to overcome a crisis which has left behind so much pain in so many communities throughout the world", he said, speaking through an interpreter.
"Nevertheless, there is no point in achieving these amazing technological developments if we cannot guarantee affordable access to technology."
Voluntary 'one-stop shop'
The UN health agency has described C-TAP as "a one-stop shop" that will be voluntary and based on the principle of solidarity.
WHO said it builds on the success of the Medicines Patent Pool in expanding access to treatments for HIV and the debilitating inflammatory liver disease, hepatitis.
There are five key elements to the initiative, starting with public disclosure of gene sequences and data, as well as clinical trial results.
Governments and research funders are also encouraged to include clauses in contracts with pharmaceutical companies that stress equitable distribution and publication of trial data.
Additionally, treatments and vaccines should be licensed to both large and small producers.
C-TAP also promotes open innovation models and technology transfers that increase local manufacturing and supply.
"Through C-TAP, we are inviting companies or governments that develop an effective therapeutic to contribute the patent to the Medicines Patent Pool, which would then sub-license the patent to generic manufacturers", said Tedros.
WHO, Costa Rica and all the countries that have sponsored the initiative also issued a 'Solidarity Call to Action' urging other stakeholders to join C-TAP.
ADB Study Maps Supply Chains for Key Products in COVID-19 Response
The Asian Development Bank (ADB) has released a landmark study which maps supply chains for critical products in the global response to the novel coronavirus disease (COVID-19) pandemic, clearing the way for the identification and removal of blockages in their production and distribution.
The interactive maps will enable banks, investors, governments, and healthcare professionals to pinpoint key companies in the supply of portable ventilators, N95 respirators, face shields, goggles, aprons, surgical masks, and gowns. The maps consider the elements of each product down to its component metals and fabrics.
"To fix any supply chain problems, we need an in-depth description of what goes into these products and which companies are involved," said ADB's Head of Trade and Supply Chain Finance Steven Beck. "Mapping these supply chains means that if help is needed, banks, investors, and governments can use the data to quickly relieve bottlenecks and ramp up supplies."
The mapping project feeds data that already exists from many sources into an algorithm that sorts the information by applying various industry and product codes. Until now, that data has existed in multiple forms on a variety of separate databases, but never brought together in a user-friendly format. A future phase of this initiative will look at blockages at ports, tariff requirements, and other impediments to the efficient functioning of supply chains for these critical goods.
ADB announced on 13 April a tripling in the size of its response to the pandemic to $20 billion. The package expands on the $6.5 billion initial response announced on 18 March, adding $13.5 billion in resources to help ADB's developing member countries counter the severe macroeconomic and health impacts caused by COVID-19.
More 'can and must be done' to eradicate caste-based discrimination in Nepal
Shocked over the killing last weekend of five men in Nepal, who had planned to escort home one of their girlfriends from a higher caste, the UN human rights chief on Friday stressed that ending caste-based discrimination is "fundamental" to the overall sustainable development vision of leaving no one behind.
"It is distressing that caste-based prejudices remain deeply entrenched in our world in the 21st century, and I am filled with sadness for these two young people who held high hopes of building a life together despite the obstacles presented by their accident of birth" said High Commissioner for Human Rights Michelle Bachelet, referring to the couple at the centre of the tragedy.
Last Saturday, a 21-year-old man from the 'untouchable' Dalit caste, known as Nawaraj BK, and his friends, traveled some 32 km from Jajarkot district, to Western Rukum district, the home of the man's girlfriend, who belongs to a higher social caste.
They intended to escort the young woman back to their home district, reportedly at her request, but were attacked and chased into a river. Five men, four of whom were also Dalits, were later found dead, while another is still missing.
"Caste-based discrimination remains widespread, not only in Nepal but other countries, and often leads to serious harm and, as in this case, even loss of life", lamented Ms. Bachelet.
Dalits under attack
Nawaraj's case is not an isolated one.
Dalits, formerly known as "untouchables", have suffered for generations of public shaming at the hands of upper-caste Hindus and continue to face widespread atrocities across the country, with any seeming attempts at upward social mobility, violently shut down.
In a similar case, disturbing reports have also emerging about a 12-year-old Dalit girl who was killed in a separate attack in the village of Devdaha, in the Rupandehi district in southern Nepal.
She is said to have been forcibly married to her alleged rapist from a dominant caste. The girl's body was reportedly left hanging from a tree on Saturday.
The High Commissioner called for an independent investigation into the attacks, underscoring that the victims and their families have the right to justice, truth and reparations.
Searching for justice
The killings have triggered outrage in Nepal, prompting the federal Ministry of Home Affairs to establish a five-member "high-level investigation committee" to look into the incident.
On Tuesday, police reportedly filed a complaint against 20 alleged perpetrators.
"Despite constitutional guarantees, impunity for caste-based discrimination and violence remains high in Nepal", according to the UN human rights office (OHCHR).
And while the country has taken "big strides to address this scourge", she maintained that "so much more can and must be done, to eradicate this blight on society".
The Nepali Parliament's Law, Justice and Human Rights Committee has asked authorities to immediately investigate two cases of gang-rape of Dalit women, as well as other caste-based cases involving murder, enforced disappearances and forced abortion.
Although Nepal is party to the Convention on the Elimination of All Forms of Racial Discrimination, the Committee tasked with monitoring the treaty observed that despite the abolition of "untouchability" in Nepal, Dalits continue to face deep-rooted discrimination, including issues surrounding inter-caste marriages.
Discrimination at every turn
And the risks for this vulnerable caste has only increased during the COVID-19 pandemic.
On Monday, the parliamentary committee directed the Government to investigate all incidents of caste-based discrimination and violence during the coronavirus lockdown.
Dalits in Nepal and other countries experience discrimination at every level of their daily lives, limiting their employment and educational opportunities, the places where they can collect water or worship, and their choice of who to marry, says OHCHR.
Structural barriers and discrimination force Dalits to continue low-income and dehumanizing employment, such as manual scavenging, disposing of dead animals, digging graves or making leather products.