Enhancing global partnerships for IDDA III – Key for successful implementation of AfCFTA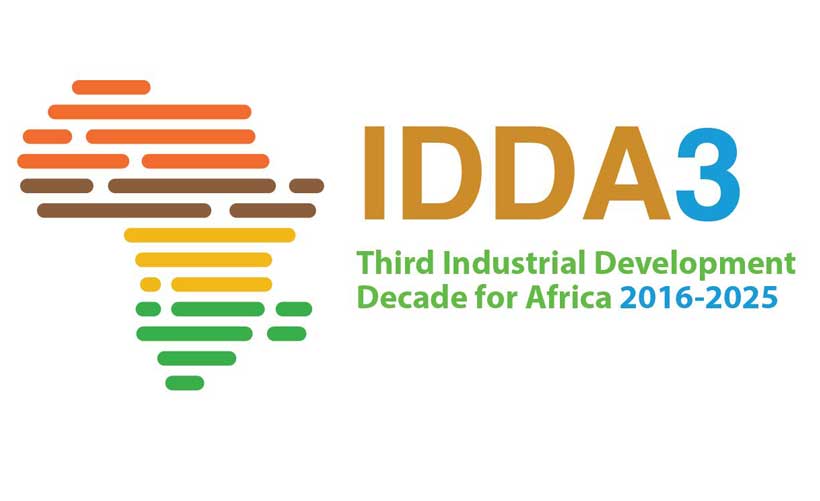 To further foster the implementation of the Third Industrial Development Decade for Africa(IDDA III), a high-level event will be held in New York on the margins of the 73rd Session of the United Nations General Assembly.
Placed under the theme "Enhancing global partnerships for IDDA III – Key for successful implementation of the African Continental Free Trade Area (AfCFTA)", the event is organized by UNIDO together with the African Union Commission (AUC), the African Development Bank (AfDB), the United Nations Economic Commission for Africa (UNECA), and the Food and Agriculture Organization of the United Nations (FAO).
UNIDO Director General LI Yong will introduce the event, followed by a key message of the United Nations Deputy Secretary-General Ms. Amina J. Mohammed and remarks by H.E. Paul Kagame President of Rwanda in his capacity as the current AUC Chairperson.
Interactive discussions will be held around two themes: "Ushering in a new era of intra-African trade: Challenges and opportunities for African industrial growth" and "Strengthening the involvement of the international community in African industrialization following the launch of the AfCFTA".
The interventions will focus on how inclusive and sustainable industrial development and the IDDA III initiative can support the implementation of the African Continental Free Trade Area through enhanced competitiveness at the industry and enterprise level, while providing a platform to reflect on innovative ways of leveraging global partnerships and mobilizing financial and non-financial resources for trade capacity building in Africa.
The high-level event is expected to bring together more than 100 high-level stakeholders, including Heads of States and high-level government representatives, representatives of the Regional Economic Communities (RECs), development financing institutions, UN agencies, bilateral partners, private sector, NGOs and academia.
Key points
In the next few decades, Africa will become the youngest and most populous continent in the world with a working age population expected to grow by 450 million people – around 70 percent – by 2035.
Job creation in Africa has not kept pace with the growing workforce, and the rural population, the urban poor, women and youth have not yet benefited from economic growth. Africa has a great opportunity to reduce poverty and inequality and create jobs for young people.
The AfCFTA provides a chance for African countries to move away from resource-dependence and transform into dynamically diversified economies and competitive industrial production locations.
AfCFTA has the potential to be the world's largest free trade area with a market covering 1.2 billion people and a combined GDP of over USD 3.5 trillion.
Intra-African trade as a share of total African trade was 15.3 per cent in 2015, whereas, for example, trade among developing economies in Eastern Asia as a share of the total was 32.1 per cent. Eliminating import duties can boost intra-African trade by an estimated 53.2 per cent by 2020, which could also be doubled if non-tariff barriers are reduced.
Following the launch of the AfCFTA, Africa's industrial development will depend on effective partnerships. Governments, investors, the United Nations family, development finance institutions, the private sector and civil society must redouble efforts to work together for Africa's industrialization.
The Programme for Country Partnership (PCP)is a multi-stakeholder partnership model led by the respective governments and aligned with their own development agenda, synchronizing development efforts and interventions by governments and partners, and mobilizes large-scale resources to accelerate industrialization and achieve greater development impact.
UNIDO has developed a comprehensive programme to help developing countries and economies in transition to overcome the shortcomings of their standards and conformity infrastructure.
Choosing the Best Engine Hoist for your Garage
An engine hoist is an extremely valuable piece of equipment. It will allow you to remove an engine from a vehicle easily, without putting yourself or others in danger. People have been using ropes and pulleys for centuries to lift heavy objects – and some modern engine hoists work via the same principles. However, there are a few alternatives which offer distinct advantages.
So, what's the best kind of engine hoist for your garage? Let's look at choosing the best engine hoist for your next car repair job.
Manual
The manual hoist uses old-fashioned pulleys and cords to lift a heavy object. These tend to be the simplest option, and therefore the cheapest. Simply pull on the chain, and the other chain will move. The main drawback here is that the manual hoist needs to be suspended above the room. That means that you'll need a suitably-rated ceiling that's capable of carrying the load.
A manual chain can allow a single person to lift tonnes of weight, since the arrangement of pulleys will result in a larger transfer of force. The cost is that you'll be moving the chain a large distance to move the engine just a small one.
Hydraulic Hoists
Hydraulic hoists work using fluid, spread over multiple vessels. By reducing or increasing the amount of fluid in one vessel, you can change the amount of fluid in another, attached by a length of hose. In this way, you can push or pull heavy loads. A telescopic boom arm actually does the lifting, with the help of pumps, cylinders, and oil.
Hydraulic hoists are positioned on the ground rather than the ceiling, and they tend to come with plenty of castors so that they can be moved from one side of the workspace to the next. The relative mobility of the hydraulic hoist puts it at a considerable advantage over the mechanical one in situations where you need to be flexible. You can even use a hydraulic hoist outdoors.
Electric Hoists
The electric hoist is similar to the manual one, except that you don't have to pull on the chain – an electric motor will do that for you. This makes life much more convenient – though you can expect to pay a little extra for the remote-control console. Electric hoists tend to be underpowered in comparison to hydraulic ones, which might be something to consider if you're lifting loads heavier than a few hundred kilos.
Electric hoists tend to be operated by a single dangling button, which means that you might not have the same degree of precise control as you do on a manual hoist. For most applications, however, this won't be an issue.
Latin America Leaders See Opportunities for Economic and Social Growth in 2022
Despite the impact of the COVID-19 pandemic, Latin American leaders, speaking on the third day of the World Economic Forum's virtual Davos Agenda 2022, expressed optimism for the region's economic outlook in the coming year.
Latin America posted a solid economic recovery in 2021 and will most likely post moderate growth in 2022, as many countries continue to implement fiscal, social and health policies for a sustainable recovery from the pandemic. The region was one of the hardest-hit by COVID-19 but has turned things around with successful ongoing vaccination programmes.
Ivan Duque, President of Colombia, said: "Colombia closed 2021 with positive results", noting his country's positive economic growth and high percentage of vaccination rates. He said the goal for 2022 is to maintain growth while, at the same time, closing the social inequality gap.
Carlos Alvarado Quesada, President of Costa Rica, said 85% of his country's population had received a second COVID shot and that the process of vaccinating children was under way. "The main thing for Costa Rica is our vaccination drive. This is the only way to exit the health crisis," he said.
Other countries in the region, including Ecuador, Guatemala and Peru, also highlighted the success of their vaccination campaigns. As they continue to recover from the pandemic, the leaders said they were focused on rebuilding their economies with a particular focus on the labour market, trade, attracting foreign investment and sustainable energy.
Alejandro Giammattei, President of Guatemala, said: "The challenge we have now is not only to promote growth but to turn growth into something sustainable. We need to improve the labour market and create more jobs. This will lead to better prosperity, health and education." Generating new opportunities and ensuring economic benefits would reach all parts of society which, he pointed out, would also curb migration. "The only thing that stops a person is a wall of prosperity," he said.
Guillermo Lasso, President of the Republic of Ecuador, highlighted the need for governments to commit to ethics and principles. "We need economic and inclusive growth within the rule of law and programmes that promote new opportunities. It is not just about economic growth but about quality of life and social cohesion."
José Pedro Castillo Terrones, President of the Republic of Peru, said his priority was economic reforms, noting that his government has invested $10 billion in strategic areas such as education, health and transport, and recently signed an infrastructure bill that will lead to more jobs. "We also want to invest in energy and natural gas, especially in transportation, so the entire country is connected," he added.
The leaders agreed that connecting the region is key to Latin America's future outlook. Several of the countries, including Ecuador and Guatemala, have signed new trade agreements with Mexico, indicating that it will open up free trade in the Pacific and their economies to foreign investment. "Integration is important," President Giammattei said. "It reflects tighter and more interaction that enables us to improve the economic situation."
The environment is another area that has seen increased regional cooperation. Ecuador recently signed a decree to expand a new marine reserve and protect an area north of the Galapagos Islands. The expanded area will eventually link the Galapagos with Panama's Coiba islands, Colombia's Malpelo and Costa Rica's Coco islands. "When it comes to the environment, we need to have better integration, especially regarding biodiversity and climate change," President Alvarado said.
Mauricio Claver-Carone, President, Inter-American Development Bank (IDB), stressed the importance of public-private partnerships in helping to achieve social and environmental goals. Regional integration mechanisms, such as the IDB, can provide funds to help Latin American countries build their post-pandemic recovery as well as back priorities ranging from healthcare and digitalization to climate change action, supply chains and education.
"The pandemic created unprecedented challenges, but it also opened historic opportunities for Latin America, especially in areas including digitalization, supply chains, SMEs, gender equality and climate action, and we are proud to be there, focused on helping countries seize those opportunities," he said.
2021 joins top 7 warmest years on record
Last year joined the list of the seven warmest years on record, the UN weather agency said on Wednesday, and was also the seventh consecutive year when the global temperature has been more than 1°C above pre-industrial levels; edging closer to the limit laid out under the 2015 Paris Agreement on Climate Change.
Although average global temperatures were temporarily cooled by the 2020-2022 La Niña events, 2021 was still one of the seven warmest years on record, according to six leading international datasets consolidated by the World Meteorological Organization (WMO).
Global warming and other long-term climate change trends are expected to continue as a result of record levels of heat-trapping greenhouse gases in the atmosphere, the agency said.
The average global temperature in 2021 was about 1.11 (± 0.13) °C above the pre-industrial era levels. The Paris Agreement calls for all countries to strive towards a limit of 1.5°C of global warming through concerted climate action and realistic Nationally Determined Contributions – the individual country plans that need to become a reality to slow down the rate of heating.
WMO said that it uses six international datasets "to ensure the most comprehensive, authoritative temperature assessment", and the same data are used in its authoritative annual State of the Climate reports.
Since the 1980s, each decade has been warmer than the previous one, said WMO and "this is expected to continue."
The warmest seven years have all been since 2015; the top three being 2016, 2019 and 2020. An exceptionally strong El Niño event occurred in 2016, which contributed to record global average warming.
"Back-to-back La Niña events mean that 2021 warming was relatively less pronounced compared to recent years. Even so, 2021 was still warmer than previous years influenced by La Niña", said WMO Secretary-General, Prof. Petteri Taalas.
Undeniable trend
"The overall long-term warming as a result of greenhouse gas increases, is now far larger than the year-to-year variability in global average temperatures caused by naturally occurring climate drivers".
"The year 2021 will be remembered for a record-shattering temperature of nearly 50°C in Canada, comparable to the values reported in the hot Saharan Desert of Algeria, exceptional rainfall, and deadly flooding in Asia and Europe as well as drought in parts of Africa and South America", the WMO chief added.
"Climate change impacts and weather-related hazards had life-changing and devastating impacts on communities on every single continent", Mr. Taalas underscored.
Others key indicators of global heating include greenhouse gas concentrations, ocean heat content, ocean pH levels (levels of acidity), global mean sea level, glacial mass and the extent of sea ice.
WMO uses datasets – which are based on monthly climatological data from observing sites and ships and buoys in global marine networks – developed and maintained by the US National Oceanic and Atmospheric Administration (NOAA), NASA's Goddard Institute for Space Studies (NASA GISS), the United Kingdom's Met Office Hadley Centre, and the University of East Anglia's Climatic Research Unit (HadCRUT); and the Berkeley Earth group.
WMO also uses reanalysis datasets from the European Centre for Medium Range Weather Forecasts and its Copernicus Climate Change Service, and the Japan Meteorological Agency (JMA).
WMO said that the temperature figures will be incorporated into its final report on the State of the Climate in 2021, which will be issued in April this year.
This will reference all key climate indicators and selected climate impacts, and updates a provisional report issued in October 2021 ahead of the COP26 climate conference in Glasgow, Scotland.