Enhancing global partnerships for IDDA III – Key for successful implementation of AfCFTA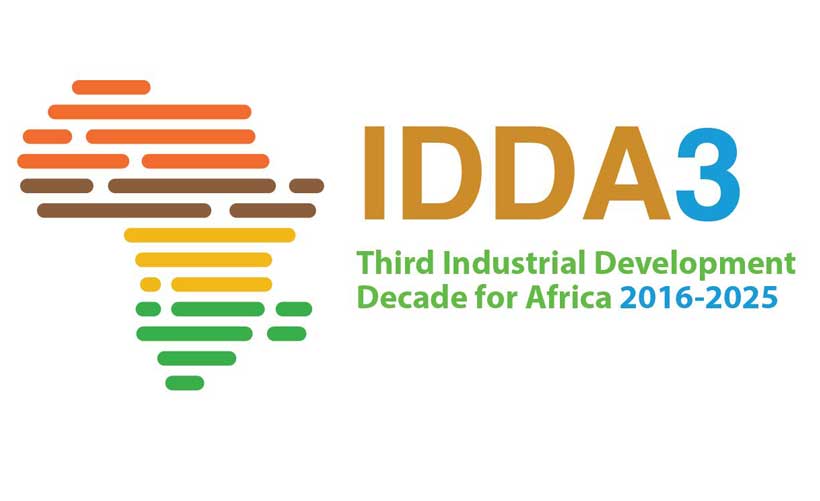 To further foster the implementation of the Third Industrial Development Decade for Africa(IDDA III), a high-level event will be held in New York on the margins of the 73rd Session of the United Nations General Assembly.
Placed under the theme "Enhancing global partnerships for IDDA III – Key for successful implementation of the African Continental Free Trade Area (AfCFTA)", the event is organized by UNIDO together with the African Union Commission (AUC), the African Development Bank (AfDB), the United Nations Economic Commission for Africa (UNECA), and the Food and Agriculture Organization of the United Nations (FAO).
UNIDO Director General LI Yong will introduce the event, followed by a key message of the United Nations Deputy Secretary-General Ms. Amina J. Mohammed and remarks by H.E. Paul Kagame President of Rwanda in his capacity as the current AUC Chairperson.
Interactive discussions will be held around two themes: "Ushering in a new era of intra-African trade: Challenges and opportunities for African industrial growth" and "Strengthening the involvement of the international community in African industrialization following the launch of the AfCFTA".
The interventions will focus on how inclusive and sustainable industrial development and the IDDA III initiative can support the implementation of the African Continental Free Trade Area through enhanced competitiveness at the industry and enterprise level, while providing a platform to reflect on innovative ways of leveraging global partnerships and mobilizing financial and non-financial resources for trade capacity building in Africa.
The high-level event is expected to bring together more than 100 high-level stakeholders, including Heads of States and high-level government representatives, representatives of the Regional Economic Communities (RECs), development financing institutions, UN agencies, bilateral partners, private sector, NGOs and academia.
Key points
In the next few decades, Africa will become the youngest and most populous continent in the world with a working age population expected to grow by 450 million people – around 70 percent – by 2035.
Job creation in Africa has not kept pace with the growing workforce, and the rural population, the urban poor, women and youth have not yet benefited from economic growth. Africa has a great opportunity to reduce poverty and inequality and create jobs for young people.
The AfCFTA provides a chance for African countries to move away from resource-dependence and transform into dynamically diversified economies and competitive industrial production locations.
AfCFTA has the potential to be the world's largest free trade area with a market covering 1.2 billion people and a combined GDP of over USD 3.5 trillion.
Intra-African trade as a share of total African trade was 15.3 per cent in 2015, whereas, for example, trade among developing economies in Eastern Asia as a share of the total was 32.1 per cent. Eliminating import duties can boost intra-African trade by an estimated 53.2 per cent by 2020, which could also be doubled if non-tariff barriers are reduced.
Following the launch of the AfCFTA, Africa's industrial development will depend on effective partnerships. Governments, investors, the United Nations family, development finance institutions, the private sector and civil society must redouble efforts to work together for Africa's industrialization.
The Programme for Country Partnership (PCP)is a multi-stakeholder partnership model led by the respective governments and aligned with their own development agenda, synchronizing development efforts and interventions by governments and partners, and mobilizes large-scale resources to accelerate industrialization and achieve greater development impact.
UNIDO has developed a comprehensive programme to help developing countries and economies in transition to overcome the shortcomings of their standards and conformity infrastructure.
Forum calls for stepped-up action to end child labour
Participants at a forum held at the Centenary International Labour Conference (ILC) called for stronger action to end child labour, and highlighted some of the challenges resulting from the major transformations occuring in the world of work.

In an emotional moment, youth advocate Molly Namirembe recalled how she and her sister worked on a tea plantation in Uganda when they were children, after their parents died. "We would work for 12 hours, sometimes on an empty stomach," she recalled, tears running down her cheeks.

The thematic forum entitled Together for a brighter future without child labour also focused on accelerating action towards SDG Target 8.7 that calls for "immediate and effective measures to eradicate forced labour, end modern slavery and human trafficking and secure the prohibition and elimination of the worst forms of child labour, including recruitment and use of child soldiers, and by 2025 end child labour in all its forms."
"Ever since the creation of our Organization, the elimination of child labour has been a top priority," said ILO Director-General Guy Ryder, adding that he expected the ILO would achieve soon the universal ratification of Convention 182 on the Worst Forms of Child Labour .

Kumaran Shanmugam Naidoo, Secretary-General, Amnesty International, called for a holistic approach "where we not only view the phenomenon of child labour but also the very systems that drive children to work at such a high cost."

Juneia Martins Batista, Women's Secretary, Single Confederation of Workers (CUT), Brazil, spoke of the need to improve the situation of women who make a living as domestic workers and rural workers. "The idea is that we can empower these adults, mostly women, to have a decent life. With decent work, we may be able to eliminate child labour."

Assefa Bequele, Founder and former Executive Director, African Child Policy Forum, said: "The big question … is what needs to be done to initiate the kind of policy we need to narrow the gap between rhetoric and action and that would put children at the heart of public policy."

Sue Longley, General-Secretary, International Union of Food, Agricultural, Hotel, Restaurant, Catering, Tobacco and Allied Workers' Association, said, "The key question, the key accelerator will be addressing the fundamental power imbalance in rural areas – we really still do have feudal landlords and slavery."

Jacqueline Mugo, Executive Director, Federation of Kenya Employers, stressed the need "to address the root causes and systemic issues. These are poverty, informality and the lack of educational opportunities for young people."

Tanzila Narbaeva, Deputy Prime Minister of Uzbekistan, said: "To ratify a child labour convention is only half of the job: what is needed is to change the mindset of people and their perception of the child labour phenomenon."

Phyllis Kong Wai Yue, Human Rights and Responsible Sourcing Specialist at chocolate maker Ferrero, said, "It is in business' interest to demand stronger policies for protecting children, as well as the enforcement of labour laws."

The forum was followed by a music event providing testimony to children and young people's role combating child labour.
MDB Climate Finance Hit Record High of $43.1 Billion in 2018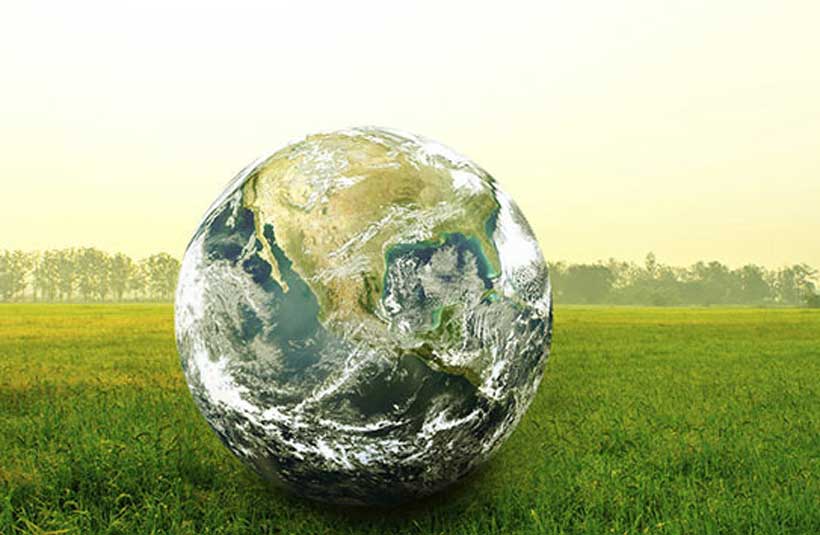 Climate financing by the world's largest multilateral development banks (MDBs) in developing countries and emerging economies rose to an all-time high of $43.1 billion in 2018, boosting projects that help developing countries cut emissions and address climate risks. This represents an increase of more than 22% from the previous year, where climate finance totaled $35.2 billion. The sharp increase came in response to the ever more pressing challenge of climate change, which disproportionately affects the poorest and most vulnerable, after the adoption in 2015 of the Paris Agreement.
The latest MDB climate finance figures are detailed in the 2018 Joint Report on Multilateral Development Banks' Climate Finance, which combines data from the African Development Bank (AfDB), the Asian Development Bank (ADB), the European Bank for Reconstruction and Development (EBRD), the European Investment Bank (EIB), the Inter-American Development Bank Group (IDBG), and the World Bank Group (WBG). These banks account for the vast majority of multilateral development finance globally. The 2018 report also summarizes information on climate finance from the Islamic Development Bank (IsDB), which joined the MDB climate finance tracking groups in October 2017.
The report shows that $30.2 billion, or 70%, of the total financing for 2018 was devoted to climate change mitigation investments that aim to reduce harmful greenhouse gas emissions and slow down global warming.
The remaining $12.9 billion, or 30%, was invested in adaptation efforts to help address mounting impacts of climate change, including worsening droughts and more extreme weather events from extreme flooding to rising sea levels.
Since 2011, when the six MDBS initiated joint reporting, they have committed nearly $237 billion in climate finance for developing and emerging economies. Climate funds such as the Climate Investment Funds (CIF), the Global Environment Facility (GEF), the Global Energy Efficiency and Renewable Energy Fund (GEEREF), the European Union's funds for Climate Action, and the Green Climate Fund (GCF) also play an important role in boosting MDB climate investment through concessional financing. In addition to the $43.1 billion of MDB finance in 2018, MDBs reported another $68.1 billion in net climate cofinancing—investments from the public and private sector—adding up to total climate finance for the year of $111.2 billion.
"The continued collaboration among MDBs to report on climate financing has clearly shown the joint resolve for transparency and accountability in supporting the delivery of our commitments," said the Director General of ADB's Sustainable Development and Climate Change Department Mr. Woochong Um. "At ADB, we have committed to ensure 75% of our operations support climate change mitigation and adaptation efforts by 2030, while committing $80 billion in investments for the period 2019–2030 in low-carbon and climate-resilient development in the Asia and Pacific region."
The regions of Sub-Saharan Africa, Latin America and the Caribbean, and South and East Asia were the top three to invest MDB climate finance. The report also breaks down climate finance by MDB, economy size, sector, type of recipient, and type of financial instrument.
MDBs' provision of climate finance helps to ensure that global financial flows are consistent with development with low greenhouse gas emissions and are resilient to climate change, in line with the Paris climate agreement's aim to limit the increase in global temperatures to well below 2°C, pursuing efforts for 1.5°C. The MDBs have reported on climate finance since 2011, based on the jointly developed methodology for climate finance tracking, and in 2015 set their climate targets looking ahead to 2020.
IRENA to Present Innovation Pathway to Renewable Energy Growth at G20
The G20 group of countries, whose members represent nearly 80 per cent of global energy consumption and hold 75 per cent of global renewables deployment potential by 2030, are well positioned to lead the global energy transformation.
The group has shown a growing commitment to collaborate on climate and energy issues, and to address challenges regarding energy security and productivity, environmental protection, and economic growth underpinned by the transition to renewables.
To further support and accelerate the shift, IRENA's Director-General Francesco La Camera will present G20 ministers with a series of innovation-led solutions to integrate higher shares of renewable energy into power systems. During its 'Ministerial Meeting on Energy Transitions and Global Environment for Sustainable Growth' in Karuizawa, Nagano Prefecture, Japan on June 15-16 IRENA will build on its well established position as an important contributor to the G20 decarbonisation discussion, by further championing the growing environmental and economic cases for the widespread adoption of renewable energy, a sector which now employs over 11 million people globally.
In a keynote address to the meeting's discussion on 'Energy Innovation and Cross-Cutting Issues – Energy Innovation / Energy Security / Energy Access and Affordability', IRENA Director-General Francesco La Camera will highlight that the case for renewable energy has never been stronger. IRENA's new cost data shows that by next year, onshore wind and solar PV will be a less expensive source of new electricity than the cheapest fossil fuel alternative.
The Director-General will outline to G20 ministers that renewables, together with energy efficiency, can deliver 90 per cent of energy related emissions reductions needed to keep global temperature increases well below 2° Celsius in line with the Paris Climate Agreement goals. To do so, electricity must become the dominate energy carrier Mr. La Camera will stress, highlighting that electricity must supply half of total final energy by 2050. Renewable electricity accounting for 86 per cent of that.
IRENA's Solutions to Integrate High Shares of Variable Renewable Energy report, published and presented at the request of this year's G20 president, highlights key action areas to scale up variable renewable energy power generation in G20 countries. Three key areas include the need for:
Enabling frameworks for long-term energy system planning, holistic policy-making, and co-ordinated approaches across sectors and countries.
Fostering systemic innovation, both in technologies, and market design, operational practices and business models.
Unlocking investments and strengthening partnerships with the private sector.
Increasing cooperation
In cooperation with the previous G20 presidencies of Turkey, China, Germany and Argentina during the last four years, IRENA has provided targeted analysis and recommendations for the group's energy discussions. At the first G20 Energy Ministers Meeting in October 2015, ministers adopted the G20 Toolkit of Voluntary Options for Renewable Energy Deployment, which presented a set of voluntary options for G20 countries to accelerate the scale-up of renewable energy. IRENA was a central coordinator of the Toolkit's implementation, in co-operation with other international organisations.
In June 2016, progress on work completed under the toolkit was reviewed with the aim to mobilise more finance, reduce costs and chart renewable potential.
In the context of Argentina's G20 Presidency last year, IRENA was asked to elaborate opportunities for the accelerated deployment of renewables, using a systemic and holistic approach, and to present relevant lessons learnt from implementing policy and investment frameworks. Building on this work, IRENA developed an overview of Opportunities to Accelerate Energy Transitions through Enhanced Deployment of Renewables.