Enhancing global partnerships for IDDA III – Key for successful implementation of AfCFTA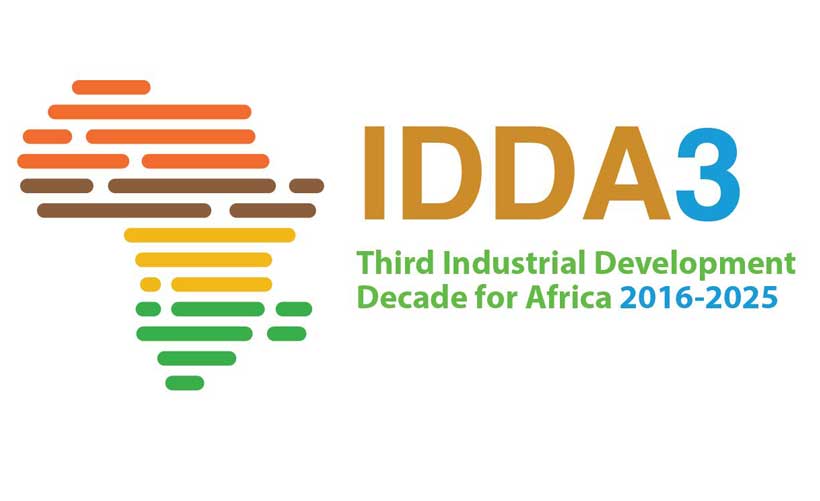 To further foster the implementation of the Third Industrial Development Decade for Africa(IDDA III), a high-level event will be held in New York on the margins of the 73rd Session of the United Nations General Assembly.
Placed under the theme "Enhancing global partnerships for IDDA III – Key for successful implementation of the African Continental Free Trade Area (AfCFTA)", the event is organized by UNIDO together with the African Union Commission (AUC), the African Development Bank (AfDB), the United Nations Economic Commission for Africa (UNECA), and the Food and Agriculture Organization of the United Nations (FAO).
UNIDO Director General LI Yong will introduce the event, followed by a key message of the United Nations Deputy Secretary-General Ms. Amina J. Mohammed and remarks by H.E. Paul Kagame President of Rwanda in his capacity as the current AUC Chairperson.
Interactive discussions will be held around two themes: "Ushering in a new era of intra-African trade: Challenges and opportunities for African industrial growth" and "Strengthening the involvement of the international community in African industrialization following the launch of the AfCFTA".
The interventions will focus on how inclusive and sustainable industrial development and the IDDA III initiative can support the implementation of the African Continental Free Trade Area through enhanced competitiveness at the industry and enterprise level, while providing a platform to reflect on innovative ways of leveraging global partnerships and mobilizing financial and non-financial resources for trade capacity building in Africa.
The high-level event is expected to bring together more than 100 high-level stakeholders, including Heads of States and high-level government representatives, representatives of the Regional Economic Communities (RECs), development financing institutions, UN agencies, bilateral partners, private sector, NGOs and academia.
Key points
In the next few decades, Africa will become the youngest and most populous continent in the world with a working age population expected to grow by 450 million people – around 70 percent – by 2035.
Job creation in Africa has not kept pace with the growing workforce, and the rural population, the urban poor, women and youth have not yet benefited from economic growth. Africa has a great opportunity to reduce poverty and inequality and create jobs for young people.
The AfCFTA provides a chance for African countries to move away from resource-dependence and transform into dynamically diversified economies and competitive industrial production locations.
AfCFTA has the potential to be the world's largest free trade area with a market covering 1.2 billion people and a combined GDP of over USD 3.5 trillion.
Intra-African trade as a share of total African trade was 15.3 per cent in 2015, whereas, for example, trade among developing economies in Eastern Asia as a share of the total was 32.1 per cent. Eliminating import duties can boost intra-African trade by an estimated 53.2 per cent by 2020, which could also be doubled if non-tariff barriers are reduced.
Following the launch of the AfCFTA, Africa's industrial development will depend on effective partnerships. Governments, investors, the United Nations family, development finance institutions, the private sector and civil society must redouble efforts to work together for Africa's industrialization.
The Programme for Country Partnership (PCP)is a multi-stakeholder partnership model led by the respective governments and aligned with their own development agenda, synchronizing development efforts and interventions by governments and partners, and mobilizes large-scale resources to accelerate industrialization and achieve greater development impact.
UNIDO has developed a comprehensive programme to help developing countries and economies in transition to overcome the shortcomings of their standards and conformity infrastructure.
World Adds Record New Renewable Energy Capacity in 2020
Global renewable energy capacity additions in 2020 beat earlier estimates and all previous records despite the economic slowdown that resulted from the COVID-19 pandemic. According to data released today by the International Renewable Energy Agency (IRENA) the world added more than 260 gigawatts (GW) of renewable energy capacity last year, exceeding expansion in 2019 by close to 50 per cent.
IRENA's annual Renewable Capacity Statistics 2021 shows that renewable energy's share of all new generating capacity rose considerably for the second year in a row. More than 80 per cent of all new electricity capacity added last year was renewable, with solar and wind accounting for 91 per cent of new renewables.
Renewables' rising share of the total is partly attributable to net decommissioning of fossil fuel power generation in Europe, North America and for the first time across Eurasia (Armenia, Azerbaijan, Georgia, Russian Federation and Turkey). Total fossil fuel additions fell to 60 GW in 2020 from 64 GW the previous year highlighting a continued downward trend of fossil fuel expansion.
"These numbers tell a remarkable story of resilience and hope. Despite the challenges and the uncertainty of 2020, renewable energy emerged as a source of undeniable optimism for a better, more equitable, resilient, clean and just future," said IRENA Director-General Francesco La Camera. "The great reset offered a moment of reflection and chance to align our trajectory with the path to inclusive prosperity, and there are signs we are grasping it.
"Despite the difficult period, as we predicted, 2020 marks the start of the decade of renewables," continued Mr. La Camera. "Costs are falling, clean tech markets are growing and never before have the benefits of the energy transition been so clear. This trend is unstoppable, but as the review of our World Energy Transitions Outlook highlights, there is a huge amount to be done. Our 1.5 degree outlook shows significant planned energy investments must be redirected to support the transition if we are to achieve 2050 goals. In this critical decade of action, the international community must look to this trend as a source of inspiration to go further," he concluded.
The 10.3 per cent rise in installed capacity represents expansion that beats long-term trends of more modest growth year on year. At the end of 2020, global renewable generation capacity amounted to 2 799 GW with hydropower still accounting for the largest share (1 211 GW) although solar and wind are catching up fast. The two variable sources of renewables dominated capacity expansion in 2020 with 127 GW and 111 GW of new installations for solar and wind respectively.
China and the United States of America were the two outstanding growth markets from 2020. China, already the world's largest market for renewables added 136 GW last year with the bulk coming from 72 GW of wind and 49 GW of solar. The United States of America installed 29 GW of renewables last year, nearly 80 per cent more than in 2019, including 15 GW of solar and around 14 GW of wind. Africa continued to expand steadily with an increase of 2.6 GW, slightly more than in 2019, while Oceania remained the fastest growing region (+18.4%), although its share of global capacity is small and almost all expansion occurred in Australia.
Highlights by technology:
Hydropower: Growth in hydro recovered in 2020, with the commissioning of several large projects delayed in 2019. China added 12 GW of capacity, followed by Turkey with 2.5 GW.
Wind energy: Wind expansion almost doubled in 2020 compared to 2019 (111 GW compared to 58 GW last year). China added 72 GW of new capacity, followed by the United States of America (14 GW). Ten other countries increased wind capacity by more than 1 GW in 2020. Offshore wind increased to reach around 5% of total wind capacity in 2020.
Solar energy: Total solar capacity has now reached about the same level as wind capacity thanks largely to expansion in Asia (78 GW) in 2020. Major capacity increases in China (49 GW) and Viet Nam (11 GW). Japan also added over 5 GW and India and Republic of Korea both expanded solar capacity by more than 4 GW. The United States of America added 15 GW.
Bioenergy: Net capacity expansion fell by half in 2020 (2.5 GW compared to 6.4 GW in 2019). Bioenergy capacity in China expanded by over 2 GW. Europe the only other region with significant expansion in 2020, adding 1.2 GW of bioenergy capacity, a similar to 2019.
Geothermal energy: Very little capacity added in 2020. Turkey increased capacity by 99 MW and small expansions occurred in New Zealand, the United States of America and Italy.
Off-grid electricity: Off-grid capacity grew by 365 MW in 2020 (2%) to reach 10.6 GW. Solar expanded by 250 MW to reach 4.3 GW and hydro remained almost unchanged at about 1.8 GW.
New project to help 30 developing countries tackle marine litter scourge
A UN-backed initiative aims to turn the tide on marine litter, in line with the global development goal on conserving and sustainably using the oceans, seas and marine resources.
The GloLitter Partnerships Project will support 30 developing countries in preventing and reducing marine litter from the maritime transport and fisheries sectors, which includes plastic litter such as lost or discarded fishing gear.
The project was launched on Thursday by the Food and Agriculture Organization (FAO) and the International Maritime Organization (IMO), with initial funding from Norway.
Protecting oceans and livelihoods
"Plastic litter has a devastating impact on marine life and human health", said Manuel Barange, FAO's Director of Fisheries and Aquaculture. "This initiative is an important step in tackling the issue and will help protect the ocean ecosystem as well as the livelihoods of those who depend on it."
Protecting the marine environment is the objective of Sustainable Development Goal 14, part of the 2030 Agenda to create a more just and equitable future for all people and the planet.
The GloLitter project will help countries apply best practices for the prevention and reduction of marine plastic litter, in an effort to safeguard the world's coastal and marine resources.
Actions will include encouraging fishing gear to be marked so that it can be traced if lost or discarded at sea. Another focus will be on the availability and adequacy of port reception facilities and their connection to national waste management systems.
"Marine litter is a scourge on the oceans and on the planet", said Jose Matheickal, Head of the IMO's Department for Partnerships and Projects. "I am delighted that we have more than 30 countries committed to this initiative and working with IMO and FAO to address this issue."
Five regions represented
The nations taking part in the GloLitter project are in Asia, Africa, the Caribbean, Latin America and the Pacific.
They will also receive technical assistance and training, as well as guidance documents and other tools to help enforce existing regulations.
The project will promote compliance with relevant international instruments, including the Voluntary Guidelines for the Marking of Fishing Gear, and the International Convention for the Prevention of Pollution from Ships (MARPOL), which contains regulations against discharging plastics into the sea.
Climate Finance: Climate Actions at Center of Development and Recovery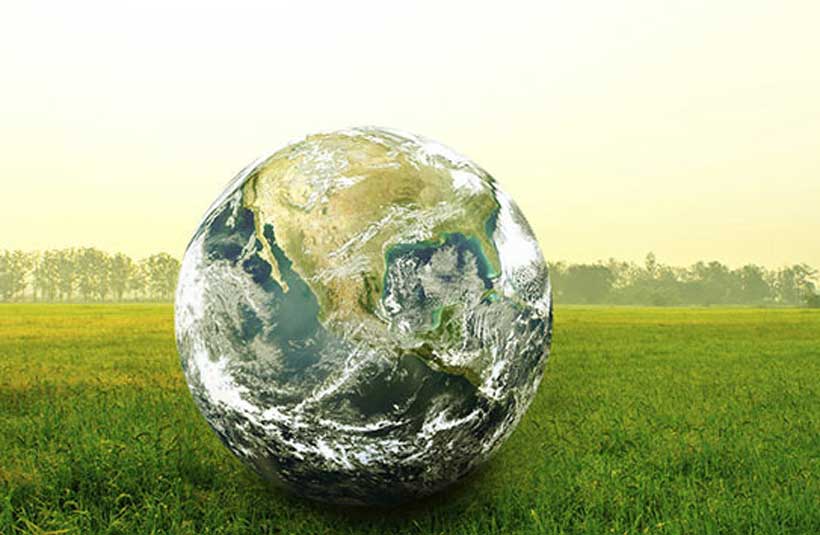 The Asian Development Bank (ADB) called access to climate finance a key priority for Asia and the Pacific as governments design and implement a green and resilient recovery from the coronavirus disease (COVID-19) pandemic.
Speaking at the United Kingdom Climate and Development Ministerial—one of the premier events leading up to the United Nations Climate Change Conference (COP 26) in November—ADB President Masatsugu Asakawa said expanding access to finance is critical if developing economies in Asia and the Pacific are to meet their Paris Agreement goals to reduce greenhouse gas emissions and help adapt to the adverse impacts of climate change.
"We can no longer take a business-as-usual approach to climate change. We need to put ambitious climate actions at the center of development," Mr. Asakawa said. "ADB is committed to supporting its developing member countries through finance, knowledge, and collaboration with other development partners, as they scale up climate actions and push for an ambitious outcome at COP 26 and beyond."
ADB is using a three-pronged strategy to expand access to finance for its developing members as they step up their response to the impacts of climate change.
First, ADB has an ambitious corporate target to ensure 75% of the total number of its committed operations support climate change mitigation and adaptation by the end of the decade, with climate finance from ADB's own resources to reach $80 billion cumulatively between 2019 and 2030. ADB has also adopted explicit climate targets under its Asian Development Fund (ADF), which provides grant financing to its poorest members. ADF 13, which covers the period of 2021–2024, will support climate mitigation and adaption in 35% of its operations by volume and 65% of its total number of projects by 2024.
Second, ADB is enhancing support for adaptation and resilience that goes beyond climate proofing physical infrastructure to promote strong integration of ecological, social, institutional, and financial aspects of resilience into ADB's investments.
Third, ADB is increasing its focus on supporting the poorest and most vulnerable communities in its developing member countries by working with the United Kingdom, the Nordic Development Fund, and the Green Climate Fund on a community resilience program to scale up the quantity and quality of climate adaptation finance in support of local climate adaptation actions.