Enhancing global partnerships for IDDA III – Key for successful implementation of AfCFTA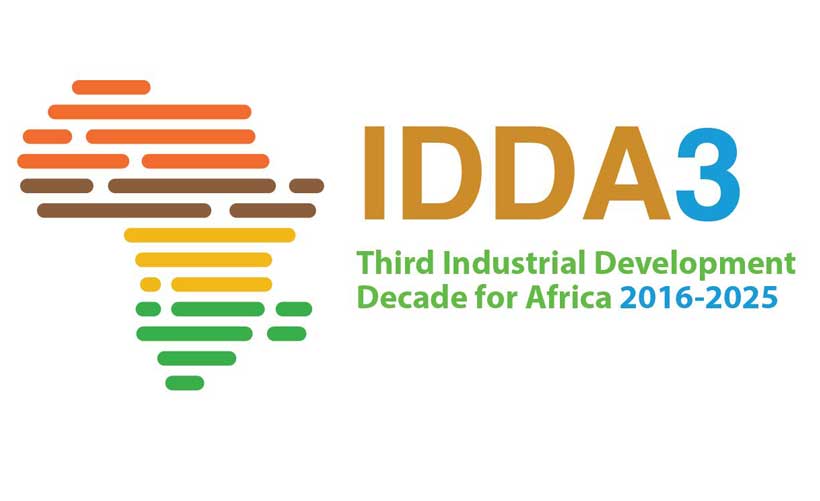 To further foster the implementation of the Third Industrial Development Decade for Africa(IDDA III), a high-level event will be held in New York on the margins of the 73rd Session of the United Nations General Assembly.
Placed under the theme "Enhancing global partnerships for IDDA III – Key for successful implementation of the African Continental Free Trade Area (AfCFTA)", the event is organized by UNIDO together with the African Union Commission (AUC), the African Development Bank (AfDB), the United Nations Economic Commission for Africa (UNECA), and the Food and Agriculture Organization of the United Nations (FAO).
UNIDO Director General LI Yong will introduce the event, followed by a key message of the United Nations Deputy Secretary-General Ms. Amina J. Mohammed and remarks by H.E. Paul Kagame President of Rwanda in his capacity as the current AUC Chairperson.
Interactive discussions will be held around two themes: "Ushering in a new era of intra-African trade: Challenges and opportunities for African industrial growth" and "Strengthening the involvement of the international community in African industrialization following the launch of the AfCFTA".
The interventions will focus on how inclusive and sustainable industrial development and the IDDA III initiative can support the implementation of the African Continental Free Trade Area through enhanced competitiveness at the industry and enterprise level, while providing a platform to reflect on innovative ways of leveraging global partnerships and mobilizing financial and non-financial resources for trade capacity building in Africa.
The high-level event is expected to bring together more than 100 high-level stakeholders, including Heads of States and high-level government representatives, representatives of the Regional Economic Communities (RECs), development financing institutions, UN agencies, bilateral partners, private sector, NGOs and academia.
Key points
In the next few decades, Africa will become the youngest and most populous continent in the world with a working age population expected to grow by 450 million people – around 70 percent – by 2035.
Job creation in Africa has not kept pace with the growing workforce, and the rural population, the urban poor, women and youth have not yet benefited from economic growth. Africa has a great opportunity to reduce poverty and inequality and create jobs for young people.
The AfCFTA provides a chance for African countries to move away from resource-dependence and transform into dynamically diversified economies and competitive industrial production locations.
AfCFTA has the potential to be the world's largest free trade area with a market covering 1.2 billion people and a combined GDP of over USD 3.5 trillion.
Intra-African trade as a share of total African trade was 15.3 per cent in 2015, whereas, for example, trade among developing economies in Eastern Asia as a share of the total was 32.1 per cent. Eliminating import duties can boost intra-African trade by an estimated 53.2 per cent by 2020, which could also be doubled if non-tariff barriers are reduced.
Following the launch of the AfCFTA, Africa's industrial development will depend on effective partnerships. Governments, investors, the United Nations family, development finance institutions, the private sector and civil society must redouble efforts to work together for Africa's industrialization.
The Programme for Country Partnership (PCP)is a multi-stakeholder partnership model led by the respective governments and aligned with their own development agenda, synchronizing development efforts and interventions by governments and partners, and mobilizes large-scale resources to accelerate industrialization and achieve greater development impact.
UNIDO has developed a comprehensive programme to help developing countries and economies in transition to overcome the shortcomings of their standards and conformity infrastructure.
Finland shows how bioenergy and nuclear can drive the energy transition
Thanks to the strong role of nuclear, hydro and bioenergy – which alone accounts for 29% of energy supply – Finland has one of the lowest share of fossil fuels in total energy supply among IEA member countries. Yet in its latest review of energy policies in Finland, the IEA finds that the government will nonetheless need to focus on cost-effective measures to achieve its ambitious climate goals of halving oil demand and phasing out coal use by 2030, among others.
For instance, Finland targets 30% of transport fuels from renewable sources by 2030. As a leader in advanced biofuels, Finland needs to ensure that its new biofuels obligation can be met with sustainable feedstocks, encourage investments in novel biofuels production, and ensure the use of biofuels in long-distance transport, such as freight, shipping and aviation.
Finland also aims to reduce car ownership by fostering a shift from personal transport towards transport services. The report notes that while this is commendable, it should not come at the expense of an increase of total transport emissions. "Taking a holistic approach to the decarbonisation of the transport sector will require higher efficiency both in terms of vehicles and the transport system as a whole," said IEA Deputy Executive Director Paul Simons as he presented the report at the Energy Fair in Tampere today.
In terms of heating, industrial heat demand is largely met by biofuels and electricity. At the same time,  Finland's energy sector is investing in new nuclear, based on long-term industry contracts. However, coal and peat still play a large role in combined generation of heat and power (CHP) and related district heating and cooling (DHC), placing Finland 7th in terms of IEA carbon intensity of electricity supply.
As the government aims to phase out coal under the Powering Past Coal Alliance, the heat sector needs to shift to biomass-based CHP with technologies to support heat flexibility, including heat storage and smart meters, while fostering energy efficiency in buildings. By aligning energy taxation to a fuel's carbon content, Finland can encourage the shift to low-carbon fuels in district heating and cooling.
Looking at energy security, Finland is strengthening its integration in the Nordic and Baltic electricity market with new interconnections and is also working on a common gas market with the Baltic States. In this context, regional alignment of policies is vital, as Nordic countries embark on ambitious national decarbonisation paths, all relying on electrification and biofuels. As a net electricity importer, regular adequacy assessments are critical for Finland in order to maintain electricity, as the Nordic market is set to see a rise in variable wind energy and retirements of existing capacity.
Finally, while Finland's leadership in energy research and development is notable, public funding has declined in recent years. Maintaining strong R&D performance is a critical factor for reaching clean energy goals. For businesses to take investment decisions in innovative transport, energy and climate solutions, a low carbon strategy for 2050 is needed, as well as robust private and public funding to boost clean energy technology innovation.
Fast-tracking a Zero Waste Economy: Business Leaders Commit to Circular Economy Action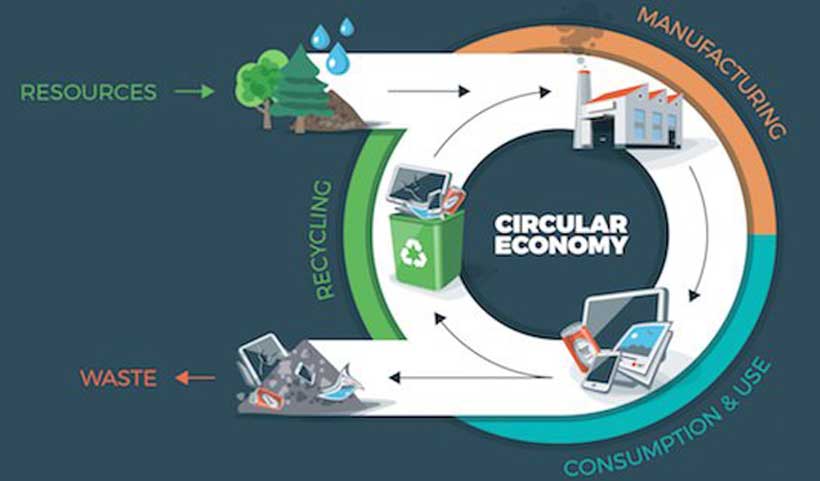 Denmark, Japan, the Netherlands and the United Arab Emirates have committed to joining a major global initiative to redesign the global "take-make-dispose" economy into a more circular one. They join over 50 government and business leaders who are part of the Platform for Accelerating the Circular Economy (PACE), which was launched at the World Economic Forum Annual Meeting 2018 in Davos.
PACE includes the heads of some of the world's largest companies such as Royal Philips and Unilever; senior representatives from the governments of Indonesia, Nigeria, the People's Republic of China and Rwanda; and heads of organizations, including the Ellen Macarthur Foundation, World Resources Institute, Global Environment Facility, UN Environment and World Bank.
All are committed to efforts that cut waste and pollution and fast-tracking circular economy solutions in which products and materials are redesigned, recovered and reused to reduce environmental impacts. Extending the life of products creates new business opportunities and revenue streams, while minimizing the environmental impact of mining, resource extraction, refining and manufacture.
Japan's commitment comes as the second World Circular Economy Forum – hosted by the Ministry of the Environment of Japan and Finnish innovation fund Sitra – gets underway in Yokohama, Japan.
Japan is one of the most resource-efficient economies globally, and has recently launched its 4th Fundamental Plan for Establishing a Sound Material-Cycle Society a new public-private Plastics Smart campaign. The Netherlands government aims to achieve circularity by 2050 and halve the use of primary resources by 2030 and Denmark launched its Circular Economy Strategy and a related National Action Plan on Plastics. The UAE is committed to shaping strategic action to advance the circular economy.
To date, PACE, which is hosted and facilitated by the World Economic Forum, has catalysed major projects and collaborations to advance the circular economy, including the Global Plastics Action Partnership, which was launched in collaboration with the Friends of Ocean Action at the Forum's Sustainable Development Impact Summit in New York. PACE is also focused on waste from electronics. In 2016, 44.7 million metric tonnes of e-waste was generated, equivalent to the weight of 4,500 Eiffel Towers. E-waste contains a number of toxic substances that can cause great harm to health. At the same time, the UN estimates that some 55 Billion Euro worth of secondary raw materials lays idle in e-waste.
Antonia Gawel, Head of the Circular Economy Initiative, World Economic Forum, said: "We have the knowledge, power and technologies to drive circular economy action. We just need to act more quickly and build partnerships to scale solutions. The Fourth Industrial Revolution offers great opportunities in this area – which is why PACE is excited to explore its potential with an expanding group of partners."
Frans van Houten, Chief Executive Officer, Royal Philips, and PACE Co-Chair, said: "A circular economy is essential if we are to achieve global economic growth whilst stopping unsustainable resource consumption. Large corporations, SMEs and governments must collaborate to transform supply chains and the modern consumption economy. Philips is pleased to partner with private and public sector organizations through PACE enabling large-scale projects with firm commitments and decisive action."
Naoko Ishii, Chief Executive Officer and Chairperson, Global Environment Facility (GEF), and PACE Co-Chair, said: "It is a real pleasure for me to welcome a growing network of governments to PACE.  The world urgently needs to move to a more Circular Economy, and PACE is a strong platform that brings together a broad coalition of stakeholders to accelerate action."
Yoshiaki Harada, Minster of Environment, Japan, said: "We all have a common view on realizing a circular economy on a global scale by networking and accumulating knowledge and experience of public and private entities around the world. The Ministry of the Environment of Japan has decided to participate in PACE, and share our knowledge and experience globally. As part of our contribution to PACE, we would like to provide information on excellent actions, experiences and technologies of Japan's public and private entities registered in our "Plastics Smart" Campaign."
ADB Invests $25 Million in Private Equity Fund to Help Small Businesses in Southeast Asia
The Asian Development Bank (ADB) signed an agreement to provide a $25 million equity investment to Exacta Asia Investment II, L. P. (Exacta II), a private equity fund, to provide much-needed investments for small and medium-sized enterprises (SMEs) in Southeast Asia.
"ADB's investment will help well-managed and middle-market SMEs in Southeast Asia to realize their growth plans, thereby driving employment, tax generation, skills transfer, and regional trade," said ADB Director for Private Sector Investment Funds and Special Initiatives Division Ms. Janette Hall. "Investing in Exacta II allows ADB to participate in Southeast Asia's continued economic growth while providing development benefits for people in the subregion."
ADB's support will allow Exacta II to invest growth equity into smaller firms—particularly those from Indonesia, Malaysia, Philippines, Singapore, Thailand, and Viet Nam—whose growth is driven by domestic consumption and export. This will help address the issue of low private equity penetration in Southeast Asia, which is crucial to create new jobs, drive economic growth, and encourage further investments in related sectors.
Exacta II, a private equity fund with a target capitalization of $250 million, intends to invest about $10 million to $40 million per transaction in some of Southeast Asia's SMEs and lower middle-market companies, particularly in the manufacturing, technology, and service sectors.