Enhancing global partnerships for IDDA III – Key for successful implementation of AfCFTA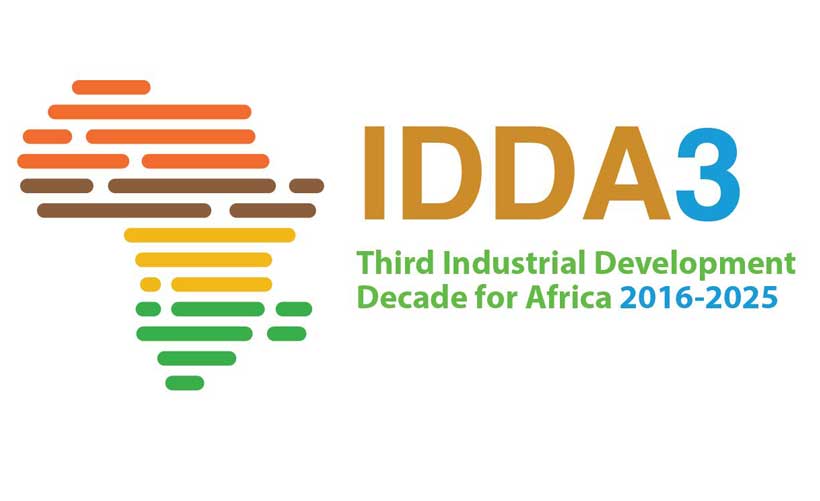 To further foster the implementation of the Third Industrial Development Decade for Africa(IDDA III), a high-level event will be held in New York on the margins of the 73rd Session of the United Nations General Assembly.
Placed under the theme "Enhancing global partnerships for IDDA III – Key for successful implementation of the African Continental Free Trade Area (AfCFTA)", the event is organized by UNIDO together with the African Union Commission (AUC), the African Development Bank (AfDB), the United Nations Economic Commission for Africa (UNECA), and the Food and Agriculture Organization of the United Nations (FAO).
UNIDO Director General LI Yong will introduce the event, followed by a key message of the United Nations Deputy Secretary-General Ms. Amina J. Mohammed and remarks by H.E. Paul Kagame President of Rwanda in his capacity as the current AUC Chairperson.
Interactive discussions will be held around two themes: "Ushering in a new era of intra-African trade: Challenges and opportunities for African industrial growth" and "Strengthening the involvement of the international community in African industrialization following the launch of the AfCFTA".
The interventions will focus on how inclusive and sustainable industrial development and the IDDA III initiative can support the implementation of the African Continental Free Trade Area through enhanced competitiveness at the industry and enterprise level, while providing a platform to reflect on innovative ways of leveraging global partnerships and mobilizing financial and non-financial resources for trade capacity building in Africa.
The high-level event is expected to bring together more than 100 high-level stakeholders, including Heads of States and high-level government representatives, representatives of the Regional Economic Communities (RECs), development financing institutions, UN agencies, bilateral partners, private sector, NGOs and academia.
Key points
In the next few decades, Africa will become the youngest and most populous continent in the world with a working age population expected to grow by 450 million people – around 70 percent – by 2035.
Job creation in Africa has not kept pace with the growing workforce, and the rural population, the urban poor, women and youth have not yet benefited from economic growth. Africa has a great opportunity to reduce poverty and inequality and create jobs for young people.
The AfCFTA provides a chance for African countries to move away from resource-dependence and transform into dynamically diversified economies and competitive industrial production locations.
AfCFTA has the potential to be the world's largest free trade area with a market covering 1.2 billion people and a combined GDP of over USD 3.5 trillion.
Intra-African trade as a share of total African trade was 15.3 per cent in 2015, whereas, for example, trade among developing economies in Eastern Asia as a share of the total was 32.1 per cent. Eliminating import duties can boost intra-African trade by an estimated 53.2 per cent by 2020, which could also be doubled if non-tariff barriers are reduced.
Following the launch of the AfCFTA, Africa's industrial development will depend on effective partnerships. Governments, investors, the United Nations family, development finance institutions, the private sector and civil society must redouble efforts to work together for Africa's industrialization.
The Programme for Country Partnership (PCP)is a multi-stakeholder partnership model led by the respective governments and aligned with their own development agenda, synchronizing development efforts and interventions by governments and partners, and mobilizes large-scale resources to accelerate industrialization and achieve greater development impact.
UNIDO has developed a comprehensive programme to help developing countries and economies in transition to overcome the shortcomings of their standards and conformity infrastructure.
Russia sidesteps Western punishments with help from friends
A surge in trade by Russia's neighbors and allies hints at one reason its economy remains so resilient after sweeping sanctions, "The New York Times" recognizes.
Some companies, including H&M, IBM, Volkswagen and Maersk, halted operations in Russia, citing moral and logistical reasons. But the Russian economy has proved surprisingly resilient, raising questions about the efficacy of the West's sanctions.
Countries have had difficulty reducing their reliance on Russia for energy and other basic commodities, and the Russian central bank has managed to prop up the value of the ruble and keep financial markets stable.
The International Monetary Fund said it now expected the Russian economy to grow 0.3 percent this year, a sharp improvement from its previous estimate of a 2.3 percent contraction.
The I.M.F. also said it expected Russian crude oil export volume to stay relatively strong under the current price cap, and Russian trade to continue being redirected to countries that had not imposed sanctions.
Matthew Klein, an economics writer and a co-author of "Trade Wars Are Class Wars," is one of the people drawing conclusions about this Russia-size hole in the global economy. According to his calculations, the value of global exports to Russia in November was just 15 percent below a monthly preinvasion average. Global exports to Russia most likely fully recovered in December, though many countries have not yet issued their trade data for the month, he said. "Most of that recovery has been driven overall by China and Turkey particularly," Mr. Klein said.
'Silverado Policy Accelerator', a Washington nonprofit, recently issued a similar analysis, estimating that the value of Russian imports from the rest of the world had exceeded prewar levels by September. Andrew S. David, the senior director of research and analysis at Silverado, said the trends reflected how supply chains had shifted to continue providing Russia with goods.
Samsung and Apple, previously major suppliers of Russian cellphones, pulled out of the Russian market after the invasion. Exports of popular Chinese phone brands, like Xiaomi, Realme and Honor, also initially dipped as companies struggled to understand and cope with new restrictions on sending technology or making international payments to Russia.
But after an "adjustment period," Chinese brands started to take off in Russia, Mr. David said. Overall Chinese exports to Russia reached a record high in December, helping to offset a steep drop in trade with Europe. Apple and Samsung phones also appeared to begin to find their way back to Russia, rerouted through friendly neighboring countries.
Shipments to Russia of other products, like passenger vehicles, have also rebounded. And China has increased exports of semiconductors to Russia, though Russia's total chip imports remain below prewar levels.
One major open question is how effectively the Western price cap will hold down Russia's oil revenue this year. The cap allows Russia to sell its oil globally using Western maritime insurance and financing as long as the price does not exceed $60 per barrel.
That limit, which is essentially an exception to Group of 7 sanctions, is designed to keep oil flowing on global markets while limiting the Russian government's revenue from it. But some analysts have suggested that Russia is finding ways around the effort by using ships that do not rely on Western insurance or financing.
"If that fleet is big enough for Russia to really operate outside the reach" of the Group of 7 countries, the cap probably "won't have the kind of leverage that policymakers wanted," Mr. Cahill said.
Russia and China: Partners in Dedollarization
'Dedollarization emerged as a priority for Russia in 2014 in response to the imposition of Western sanctions following the annexation of Crimea that limited the ability of state firms and banks to raise financing in Western markets. China also began seeing value in this initiative after the onset of the US-China trade war in 2018 and the use of punitive financial measures by the US,' write authors of a report "Russia and China: Partners in Dedollarization" at "The Atlantic Council".
As the Winter Olympics-2022 commenced in Beijing, President Putin visited his Chinese counterpart and the two released a joint statement endorsing Russia's position on NATO expansion. With tensions escalating along Ukraine's borders, a potential Sino-Russian security alignment is worrying Western policymakers.
However, those concerned about military cooperation should be careful to not overlook China's increasing convergence of interests with Russia on another front – finance and dedollarization. Moscow has since made progress in reducing its reliance on the dollar.
Moscow found an early partner in Beijing to support its dedollarization effort as part of their expanding economic cooperation. Chinese Premier Li Keqiang signed 38 agreements on a visit to Moscow in 2014 deepening cooperation on energy and establishing a three-year currency swap deal worth 150 billion yuan (about $24.5 billion). This deal was renewed for another three years in 2017.
Russia and China shifted further away from using the dollar in bilateral trade in 2018 following the US imposition of heavy tariffs on Chinese goods and the onset of the US-China trade war. While Moscow had previously spearheaded the dedollarization initiative, Beijing quickly modeled Russia's strategy when it perceived its own risk to punitive US financial measures. This made way for a 2019 agreement to replace the dollar with national currencies in international settlements between them.
Such financial coordination helped Russia reduce its reliance on the greenback in trade. While 80% of Russia's total exports were denominated in US dollars in 2013, only a little over half of its total exports today are settled in dollars. Most of the decrease was absorbed by its trade with China.
Apart from dedollarizing bilateral trade with China, Russia has begun replacing its dollar reserves with yuans and euros. Between 2013 and 2020, the Russian central bank halved its dollar-denominated reserves. In 2021, it revealed plans to completely ditch all dollar assets from its Sovereign Wealth Fund and increase holdings in euros, yuan, and gold instead, thus acquiring a quarter of the world's yuan reserves.
Even if Russia and China were to significantly reduce their reliance on the dollar, new currencies will present a new set of challenges. Moving forward, dedollarization efforts will face two additional challenges.
First, the euro unseated the dollar to become the dominant currency in bilateral trade. While using the euro decreases Russia's exposure to US sanctions, it does not shield the Russian economy from EU sanctions. Currently, the EU imposes 150 sanctions on entities and individuals in Russia and has declared its intent to impose more if Russia continues its special military operation in Ukraine.
Second. Dedollarization will not automatically sanction-proof the economy. Even if Russia dedollarizes its trade with China and replaces dollar reserves with other currencies, it will find it difficult to sanction-proof its economy – its overarching objective…
International Affairs
NATO does not believe in Ukrainian victory
In Ernest Hemingway's novel, 'The Sun Also Rises', a formerly wealthy, now down on his luck character is asked how he went bankrupt. "Two ways", he replies, "gradually and then suddenly." Someday we may ask how Ukraine lost the war and receive much the same answer, believes Big Serge, the well-known international blogger. In his article, he analyzes the situation in Ukraine and gives his military-political forecast:
"It is safe to say that western regime media has set a very low standard for reporting on the war in Ukraine, given the extent to which the mainstream narrative is disconnected from reality.
Even given these low standards, the way the ongoing battle in Bakhmut is being presented to the population is truly ludicrous. The Bakhmut axis is being spun to western audiences as a 'perfect synthesis of all the tropes of Russian failure'. British officials, in particular, have been highly vocal in recent weeks insisting that Bakhmut has little to no operational value.
The truth is the literal opposite of this story.
Bakhmut is an operationally critical keystone position in the Ukrainian defense, and Russia has transformed it into a death pit which compels the Ukrainians to sacrifice exorbitant numbers of men in order to hold the position as long as possible. In fact, the insistence that Bakhmut is not operationally significant is mildly insulting to the audience, both because a quick glance at a map clearly shows it at the heart of the regional road network, and because Ukraine has thrown a huge number of units into the front there.
All this to say, Ukraine has been very anxious to hold the Bakhmut line, as this is a vastly preferable position to hold, and accordingly they have been pouring units into the sector.
Russian forces, primarily Wagner PMC and LNR units, have been slowly but surely collapsing this Ukrainian stronghold by making liberal use of artillery. In November, now former Zelensky advisor Oleksiy Arestovych admitted that Russian artillery on the Bakhmut axis enjoyed roughly a 9 to 1 tube advantage, which is turning Bakhmut into a death pit.
At the moment, the majority of Russian combat power is uncommitted, and both western and Ukrainian sources are (belatedly) becoming increasingly alarmed about the prospect for a Russian offensive in the coming weeks.
In the opening months of the war, the extant Ukrainian army was mostly wiped out. The Russians destroyed much of Ukraine's indigenous supplies of heavy weaponry and shattered many cadres at the core of Ukraine's professional army.
In the wake of this initial shattering, Ukrainian combat strength was shored up by transferring virtually all of the Soviet vintage weaponry in the stockpiles of former Warsaw Pact countries. This transferred Soviet vehicles and ammunition, compatible with existing Ukrainian capabilities, from countries like Poland and the Czech Republic, and was mostly complete by the end of spring, 2022. In early June, for example, western sources were admitting that Soviet stockpiles were drained.
With Warsaw Pact stockpiles exhausted, NATO began replacing destroyed Ukrainian capabilities with western equivalents in a process that began during the summer. Of particular note were howitzers like the American M777 and the French Caesar.
Russia has essentially fought multiple iterations of the Ukrainian Army – destroying the pre-war force in the opening months, then fighting units that were refilled from Warsaw Pact stockpiles, and is now degrading a force which is largely reliant on western systems.
This led to General Zaluzhny's now-famous interview with the economist in which he asked for many hundreds of Main Battle Tanks, Infantry Fighting Vehicles, and artillery pieces. In effect, he asked for yet another army, as the Russians seem to keep destroying the ones he has.
On January 20, NATO convened a meeting at Ramstein Airbase in Germany, against a backdrop of a massive new aid package being put together for Ukraine. This aid package contains a huge amount of artillery pieces. The aid announced includes nearly 200 artillery tubes. Multiple countries, including Denmark and Estonia, are sending Ukraine literally all of their howitzers.
Furthermore, the United States has taken new, unprecedented steps to supply Ukraine with shells. Just in the past week, they have dipped into its stockpiles in Israel and South Korea, amid reports that American stocks are so depleted that they will take more than a decade to replenish.
The number of tanks that can be reasonably given to Ukraine is relatively low, simply because of the training and sustainment burden. All of these tanks use different ammunition, special parts, and require specialized training. Receiving a mixed bag of western tanks will create a difficult training, maintenance, and sustainment burden for Ukraine.
The ideal solution for Ukraine would be to receive only Leopard A24s, as these might be available in decent numbers (perhaps a couple hundred), and at least they would be standardized. But, we should also note, of course, that these western tanks are not likely to be game changers on the battlefield. The Leopard already showed its limitations in Syria under Turkish operation. Western tanks like the Leopard have limited combat value and will be destroyed like any other tank.
It does not appear that NATO wants to give Ukraine main battle tanks.
Why? NATO does not believe in Ukrainian victory.