Will There Ever Be Justice For Rohingya Muslims?
There is an image engraved in our minds of a stoic, reserved, elegant Aung San Suu Kyi unbending in her struggle against Burma's generals for democracy, and we assumed for human rights.  Last year, when the refugees streamed out of her country in the wake of atrocities, it blocked all UN agencies from delivering food, water and medicine to affected civilians; her office accused aid workers of helping terrorists.
Her iconic stature long gone, she made a public appearance the day after the International Fact-Finding Mission released its initial 20-page overview to the UN Human Rights Council on August 27, 2018.  The damning evidence of murder, rape, torture, persecution, burned villages, landmines along escape routes reported on by NGOs and news media over the past year had been confirmed.  Elegant and patrician as usual, Aung San Suu Kyi discoursed on poetry and literature.  No mention of the genocide or the UN report.  No longer an icon, there have been calls to relieve her of the Nobel Peace Prize.
The UN group criticized her for her continued refusal to condemn the genocide.  The full report detailing unspeakable horrors in its 440-page account has now been released (September 18, 2018).  What might surprise people is a simple shocking fact:  This is not the first UN report on Rohingya massacres.
On February 3, 2017, the UN issued a detailed account of the military's operations in north Maungddaw with "the very likely commission of crimes against humanity."  It recounted the murders, rapes and tortures that have now become the trademark of military operations against the Rohingya.
The UN High Commissioner for Human Rights Zeid Ra'ad al Hussein is quoted as saying " … what kind of hatred could make a man stab a baby crying out for his mother's milk.  And for the mother to witness this murder while she is being gang-raped by the very security forces that should be protecting her."
There were no major consequences for Myanmar then and what happened the following summer was the same magnified over Rakhine state.  As a result we have 700,000 refugees, and they are still coming — "11,342 new arrivals as of mid-June this year," Mr. Zeid has noted.
Will this time be different?  Following the UN Commission's summary report, 160 British parliamentarians across party lines signed a petition to Prime Minister Theresa May to refer the Myanmar military to the International Criminal Court (ICC).  The UN report accuses the military of genocide, and identifies six generals, singling them out for investigation and prosecution.  They are, the senior general who heads the military, the commander of the army, and four operational commanders.
ICC Chief Prosecutor Fatou Bensouda has now been authorized to begin a preliminary investigation to gather evidence before launching a full investigation.  Myanmar is not a signatory to the Rome Statute establishing the ICC but Bangladesh hosting the refugees is, thus giving the court jurisdiction.
Marzuki Darusman providing details of massacres and unmentionable atrocities said in reporting to the Human Rights Council, "I have never been confronted by crimes as horrendous and on such a scale as these."
If the UN Security Council is to be stymied by veto — China preventing any action against Myanmar — will the ICC effort also fizzle out in practice if not in theory?  Justice remains tenuous for the weak and powerless in our world.
Author's Note:  This article first appeared on counterpunch.org
Reducing gender gaps in Asia and Pacific essential to realizing region's potential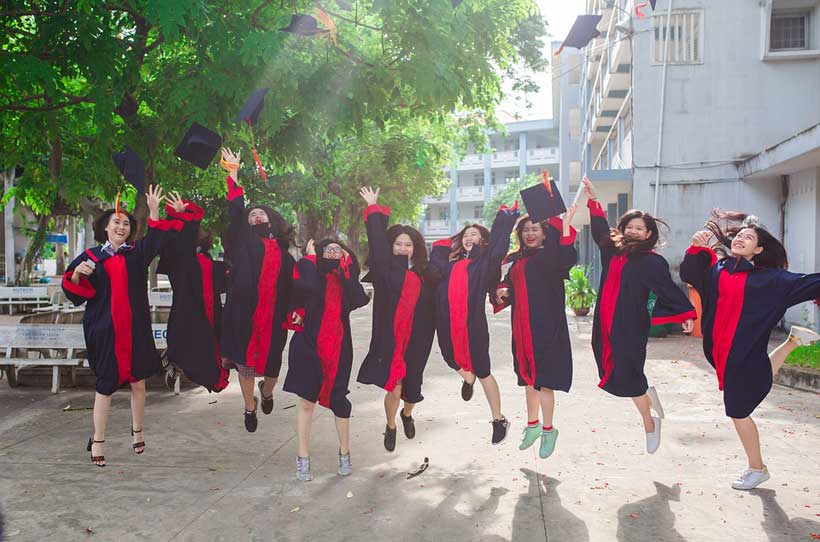 Over the past two decades, the Asia and Pacific region has made progress in reducing gender gaps in certain areas, most notably education. According to the World Economic Forum's 2018 Global Gender Gap Report, 6 out of 25 developing Asian countries had attained gender parity in education. In 12 out of 18 Asia Pacific countries analysed in the Report, women outnumber men in tertiary education enrolment rates.
However, these improvements in skills and professional training for women have not translated yet into progress towards equal economic and professional clout.
Gender gaps persist in labour force participation, gendered-segregation of the labour market, financial inclusion, and representation in senior managerial positions across the corporate world. This is the only region in the world where the labour force participation rate of women is declining. Meanwhile, a growing body of research on the future of work in the region has highlighted the high concentration of women in informal and vulnerable work, and that the bulk of unpaid care work is disproportionally being carried out by women.
Female participation in the labour force in 2018 ranged from 60.1% in East Asia at the top end of the spectrum to only 25.9% at the bottom end in South Asia, according to the International Labour Organization (ILO). When women do work, they are often segregated into "feminized" sectors, where wages are typically lower. Wages are not yet equal. In developing Asia, the gender wage gap (75%) is lower than the global average of 79%

Women's share in managerial positions across Asia varies significantly. In the corporate sphere, three countries in this region are among the top 10 economies worldwide with women in senior management positions, higher than the global average of 25%. They are the Philippines at 39%, Thailand at 37%, and Indonesia at 36%. On the other hand, there are countries in the region at the lower end, for example Japan with only 7%.
Women's representation on corporate boards is even lower than at the managerial level. This ranged from 11.6% in Indonesia to 1.9% in South Korea. In 2011, India and Malaysia established 30% mandatory gender diversity quotas for senior management and board positions in corporations. However, implementation has been slow. As of 2016, women accounted only for 8.6% on corporate boards in Malaysia and 5.2% in India.
Banking at the most senior management level in particular remains male territory in the region, since the share of female representation at this level reached only 6.9% on average, according to data gathered by the Financial Times.
While developing countries in Asia and Pacific are embracing new financial technology to make rapid progress on financial inclusion, the gender gap is felt here too. Women accounted for just 35% of bank depositors and borrowers in these countries in 2016.
Increasing women's participation in the workforce and closing the wage gap would have a tremendous growth impact for the region. ILO in 2017 estimated that this could add $3.2 trillion to Asia and Pacific region economies.
Increasing women's access to finance can have life-changing impacts on not only their lives, but those of their families and communities. For example, women-led small and medium-sized enterprises in Sri Lanka are benefitting from facilitated access to credit to grow their businesses through an ADB project, which has been further supplemented by a grant from the Women Entrepreneurs' Finance Initiative (We-Fi). Since last year, over 323 women's businesses, employing 3,934 people, have financially benefitted from the project.
Financial institutions targeting female clients will be more successful at understanding and responding to customers' needs if their personnel mirrors the market. Including female professionals and managers in research product selection and marketing will lead to better custom-tailored products. That is one reason why ADB's Trade Finance Program has been running a gender initiative to support its participating banks to improve its workplace gender equality/family-friendly policies.
There is growing evidence that gender equality in management and leadership results in higher productivity, more diverse decision-making, and better and more sustainable results. This is particularly true for female leaders in the banking sector. A study by the International Monetary Fund recently found that a higher share of female senior leaders is associated with greater stability and more prudent management.
Moreover, it is true for any type of organization that effective women leaders provide positive role models and contribute to changing social perceptions about women and girls. Policymakers and multilateral development banks like my own must lead by setting good examples, and work with the banking sector to address the gender gaps.
On its part, ADB is committed to accelerating progress in gender equality in its developing member countries. And it is championing the cause within its own institutional structure and corporate culture.
Among other sectors, ADB supports various projects with a gender focus in such areas as technical and vocational education and training, urban and water, rural development, transport, and renewable energy. It has also provided technical assistance for legal and judicial reforms in support of gender equality, as well as women's leadership within government and communities at all levels.
Last year, 56% of ADB's sovereign and nonsovereign lending at entry had strong gender design elements. ADB is setting even higher standards for itself. In July 2018, ADB's Board of Directors approved a long-term corporate strategy called the Strategy 2030. Under this, ADB aims to ensure 75% of its projects in the public and private sector will include gender designs by 2030.
Strategy 2030 sets gender equality and women's empowerment as one of its operational priorities for the next decade. ADB will promote women's economic empowerment by expanding entrepreneurship opportunities for women and promoting their access to quality jobs in higher-paying sectors and the science, technology, engineering, and mathematics sectors where women struggle to enter.
ADB's approach is also informed by a recognition of the importance of tackling discriminatory social norms and institutions. It includes supporting legal, institutional, and governance reforms at public level to explore measures are carried out to remove gender-based discrimination, enhance women's participation in public resource allocation, and support leadership at all levels
Another major thrust is reducing the domestic responsibilities faced by women through improved water, electricity, and transport infrastructure. In the Asia Pacific, women spend from 2 to 11 times more time on unpaid care work (caring for family members, cooking, cleaning, fetching water, etc.) than men. That time spent represents an important barrier to pursuing economic pathways.
In 2016, ADB Management took bolder actions and set higher targets to improve workplace gender balance by enhancing recruitment of talented women, career management, training, development, and retention of female staff within ADB. ADB also has a gender target for various levels of management that is closely monitored and transparently reported upon. Leadership development programmes are now being conducted to prepare women for senior positions and enable senior staff to become better managers of diverse teams.
Gender equality will indeed be at the heart of ADB's priorities under Strategy 2030 and across the institution.
On a wider scale, women's empowerment is not just an objective in itself; it is essential to achieving inclusive and sustainable development in Asia and the Pacific. Given the economic, environmental, and technology challenges facing society in Asia and Pacific, it is about time to utilise the ingenuity, creativity, and energy of the region's entire population. To do this, countries must fully engage women; and educate and empower them to allow for their contribution. At the same time, we should ensure we include, educate, and equip all men and boys for this transition to make this journey together and leave no one behind.
How Countries in Southeast Asia are Working Together to Accelerate Human Capital Development
In their decades-long efforts to spur strong economic growth and significantly reduce poverty, countries in the Association of Southeast Asian Nations (ASEAN) also successfully improved education and health outcomes for their people. Today, however, ASEAN's average indicators on education, skills development, and health are below what is expected of its current income levels. These persistent gaps can undermine future growth and prosperity in the region.
To thrive in the global economy, where new technologies will create industries that have yet to be imagined, and where the changing nature of work prizes higher-order skills, ASEAN countries will have to go back to basics – and invest in its children.
The challenge is significant. Almost a third of children in the region have stunted growth due to chronic malnutrition, making them highly prone to life-long cognitive and physical limitations. These can lead to poor school performance and diminished career prospects overall. And though schooling rates are high across ASEAN, limited education quality generates large learning gaps – 21 in 100 children have low reading comprehension skills at the end of primary school. Some 15% of 15-year-olds living today will not reach the age of 60 mainly due to noncommunicable diseases such as diabetes, cancer, and cardiovascular and respiratory illnesses. Both issues are partly a result of unequal access to basic services, including healthcare and education, which in turn contributes to widening income inequalities.
ASEAN countries, while linked geographically and economically, have varying levels of life expectancy, job productivity, and education quality. At the core of these challenges is the need among all countries to accelerate human capital development. This month in Bangkok, Thailand, leaders from the region came together to discuss how to take this further.
"Disparity, poverty, education and health, remain a challenge in ASEAN. We have to make Human Capital Development an integral part of our development," ASEAN Secretary-General Lim Jock Hoi told the ASEAN High-Level Meeting on Human Development on September 9, 2019.
Organized by Thailand's National Economic and Social Development Council (NESDC) and Ministry of Foreign Affairs, the World Bank and UNICEF, the high-level meeting was designed to facilitate dialogue among member states to share successful policy frameworks and emerging challenges, as well as help identify new approaches to human capital development and move towards a set of common, yet adaptable, policy directions.
ASEAN has their work cut out for them. The World Bank's Human Capital Index projects that upon adulthood, children born in ASEAN today will be just 59% as productive as they could have been. To change this, political commitment to shift public investments to the right places is critical.
Thailand, for example, reduced the rates of child stunting from 25 to 11% over the last 30 years through targeted, community-based nutrition programs in areas with high levels of poverty. The successful approach brought together health, agriculture, education, water and sanitation by close community-level coordination to address malnutrition.
Anutin Charnvirakul, Deputy Prime Minister and Minister of Public Health, shared how Thailand kickstarted its Universal Health Coverage (UHC) scheme in 2002 even though it was still regrouping from the 1997 Asian Financial Crisis. The UHC scheme entitled every Thai citizen to essential health services, and coverage reached 100% in 2018.
"UHC is about national commitment. We don't have to wait until we are rich to get UHC. We just have to commit," Anutin said.
Other countries in the region have also performed well in various areas. Vietnam stands out with its high-quality basic education system due to its commitment to education reform and substantial public spending, while Singapore initiated successful schemes to retrain and employ older workers.
Experts presented delegates with data that illustrated how globally, investments in health and education, especially for young children, generates high returns on productivity. It gives the future workforce the necessary cognitive and social skills to navigate a knowledge-based economy. The meeting ended with recommendations for accelerating human capital development in ASEAN. These include fighting malnutrition with nutritious foods and quality healthcare, orienting the entire education system around improved learning for the young and lifelong learning for adults, and achieving UHC to provide everyone with quality health services and financial protection from health-related shocks to their income.
But as Laurence Chandy, UNICEF's Director of Global Insight and Policy Office, reminded participants, to realize these goals, countries will have to make "fiscal commitments and more importantly set clear policies for implementation that are specific to each country."
Limits to the Asia-Pacific Growth
Following the massive socio-economic success of the largest continent, corruption is the next battleground in the development of the Asia-Pacific. Lately, it has hampered inclusive and sustainable development and is a primary cause of the difficulty experienced by developing Asian-Pacific countries in advancing beyond the middle-income bracket.
Fostered by weak regulation and enforcement frameworks, corruption comes in many forms, including bribery, embezzlement, and cronyism. It undermines not only business ethics and positive social norms, but also people's trust in political and economic systems, institutions, and leaders.
Transparency International's Corruption Perceptions Index (CPI), which measures corruption in 180 countries annually, reveals that high-income countries experience far less corruption than their lower-income counterparts do. With Singapore in sixth place and Afghanistan in 177th, the Asia-Pacific is home to countries at both extremes of the CPI. China and India, the world's most populous countries, are ranked 77th and 81st, respectively.
Countries in the Asia-Pacific have made some efforts to combat corruption, but that the problem remains widespread throughout the region tells us that these are not enough. In fact, there seems to be a willful lack of attention among these countries about tackling corruption head-on.
Corruption affects every aspect of society
This lack of attention may be due to the widespread belief that corruption helps "grease the wheels" in business activities. Top companies pay large amounts to receive faster and better service from authorities; this, the thinking goes, makes the economy more efficient. In the Asia-Pacific, this often manifests itself as bribes, gifts, banquets, and favors given by business entities to politicians and bureaucrats. In the view of its proponents and those who tolerate it, corruption speeds up the wheels of commerce and positively impacts companies' development by easing bureaucratic barriers. Corruption can also facilitate a company's entry into a highly regulated economy that is difficult to penetrate otherwise.
But these benefits hold true only for a small number of companies. Corruption has an inverse U-shaped relationship with company revenue: a company may gain benefits when it pays bribes, but the benefits are subject to diminishing returns after a certain amount. Also, corruption has a significant negative correlation with companies' overall satisfaction with their business environment. These two points seem to indicate that rather than "greasing the wheels," corruption actually "sands the wheels."
In fact, corruption has adverse effects on overall economic development. It reduces investment, lowers growth rates, and negatively impacts efficiency. At the company level, corruption absorbs returns from business activities and distorts entrepreneurial spirit and behavior. Companies that are involved in corruption report rises in operational costs of 10 percent on average, in addition to greater uncertainty. These factors ultimately have an impact on their strategic and investment decisions. This could explain why some studies have shown that foreign direct investment in countries that are perceived as corrupt is almost 5 percent lower than it is in countries that are relatively corruption-free.
Corruption also negatively impacts political and societal landscapes. As money that is meant for the public is funnelled away, the cost of providing and maintaining public goods and services increases. Vital goods and services like roads and telecommunications networks eventually fall into disrepair or are not delivered at all due to a lack of funds.
Corruption also undermines the rule of law and the government's ability to combat externalities such as pollution and security risks. In addition, it hinders development by diverting resources away from productive sectors and reducing human capital and tax revenues. Corruption has been shown to decrease national productivity and diminish the effectiveness of foreign aid. On a macro level, these and other effects of corruption can strip a country of gains from trade in the absence of good institutions. Corruption also makes it more difficult for the poor and other disadvantaged groups, such as women and minorities, to obtain public services, thus deepening inequality.
How can countries reduce corruption?
Governments should introduce anti-corruption laws, which typically require government officials to declare their assets, and enforce strict penalties for corrupt practices. For example, in the wake of recent high-profile revelations of bribery and embezzlement at major state-controlled enterprises, Singapore's anti-corruption watchdog plans to strengthen anti-graft laws with more severe financial penalties.
The introduction and strengthening of anti-corruption laws can have a massive impact. In 2005, India passed the Right to Information Act, which aimed to make administrative procedures transparent. The law reduced corrupt practices significantly and has since been hailed as a pivotal achievement in the country's fight against corruption. The rule of law and administrative actions must be constant to be effective in reducing corruption.
Governments can also implement a number of reforms in their legal systems and administrative processes. Such reforms could include measures that provide oversight of the financial sector, public procurement, customs procedures, construction licenses, land registration, and corporate establishment and dissolution. These require adequate institutional capacity and financial support to be successful. Kazakhstan, for instance, has recently strengthened its anti-money-laundering regime: it is now largely compliant with international standards. However, the government still lacks the resources and expertise to properly enforce the regulations. To successfully tackle corruption, strong, transparent, and accountable institutions that deal with taxation, budgeting, and spending must also be established.
Indeed, an effective fight against corruption requires the building of robust democratic institutions, particularly those that champion trade openness, fair competition, and press freedom. Institutional structures are also important, as more decentralized states have lower levels of corruption. As can be expected, social norms and culture are important determinants of corruption levels, but they can be hard to measure. In general, strengthening governance is a good way to reduce corruption, because inefficient bureaucracies make it easier for corrupt practices to be carried out.
Beyond national governments, the United Nations and its various agencies must raise awareness of corruption in the Asia-Pacific. Addressing and combating the issue will pave the way for countries in the region to work towards the UN Sustainable Development Goals.
While Transparency International plays a leading role in exposing corruption worldwide, the World Bank has drawn up, and continuously updates, anti-corruption policies for governments. The International Monetary Fund also recently unveiled its new framework for addressing corruption. Developing countries in the Asia-Pacific must embed the principles of both the United Nations Convention Against Corruption and the OECD Bribery Convention in their governance frameworks. Engagement with international organizations can facilitate the development of an effective national anti-corruption strategy.
For this purpose, "a committed political leadership and broad political support are necessary" – says the independent expert in the field, Luigi Coretti of Canada. It well captures a consensus on the matter in the community of specialists. Coretti concludes: "Engagement with local stakeholders, such as civil society organizations, the media, and academic institutions, helps build a sense of national ownership and ensure the acceptability and effectiveness of coordinated and comprehensive actions." Both governments and companies are encouraged to report to these stakeholders their anti-corruption activities and outcomes achieved. They should also use all available communications channels, such as websites and flyers, to provide more insight into their assessment mechanisms and corrective actions.
Finally, it is to hope that more comprehensive research will be conducted to help identify ways to eradicate corruption and other business obstacles in the Asia-Pacific. One crucial issue in this arena is that many previous studies on corruption have been conducted jointly with local authorities, so their results are questionable. With the participation of the authorities in such research, surveyed firms and people are likely to be hesitant to offer their candid opinions on the level of corruption among officials. Before any anti-corruption strategies can be determined for a given country, we must have the full picture of the problem of corruption.