Special Course on "China's Foreign Policy" Launched in Armenia
The "China-Eurasia" Council for Political and Strategic Research in cooperation with the Institute of Oriental Studies, National Academy of Sciences and the Department of Oriental Studies, ISEC, NAS, started the "Rethinking China's Foreign Policy-2018" Special Course, supported also by Diplomatic Foundation of Armenia, which will last till 25 of September at the Institute of Oriental Studies.
The main aim of this special course is to introduce China's Foreign Policy to those who are interested in China and its politics, providing them with solid knowledge and information about this rising Superpower, which increases its economic and political influence on a Global Stage.
The special program conducted by Armenian and foreign scholars, who cooperate with the "China-Eurasia Council for Political and Strategic Research, Foundation and have solid professional background of doing research on issues related to China's foreign policy.
As a result of competition only 21 specialists won the opportunity to be invited to participate as a students in this prestigious course.
With special invitation of Organizing committee Mr. Zhou Hongyou, Advisor of PRC Ambassador to Armenia had a welcoming speech during the opening ceremony. He encouraged attendees to continue their research on China. He spoke about current situation of Sino-Armenian relations and stressed the importance of further developing friendly relations between China and Armenia․
During the opening ceremony of Special Course, heads of Organizing Committee Dr. Mher Sahakyan and Dr. Robert Ghazaryan welcomed attendees.
Dr. Mher Sahakyan (Head, "China-Eurasia" Council for Political and Strategic Research), founder of this annual course mentioned, "Nowdays China has great influence in political and economic developments on a global level. In short it is a rising superpower; thus, it is very important, that Armenian researchers and future decision makers  deepen their knowledge on China's foreign policy. I hope that Special Course "Rethinking China's Foreign policy" will help to give solid knowledge to attendees and they will use it for improving Sino-Armenian relations."
In Turn, Dr. Robert Ghazaryan (Vice Director, Institute of Oriental Studies, NAS, Head, Department of Oriental Studies, ISEC, NAS) noted, "I want to congratulate all participants for starting this important course. It is worth mentioning that research and analyze of China's modern history have very important political, economic, scientific meanings for Armenian decision makers, academicians and researchers.
European cybersecurity is getting its own legs to stand on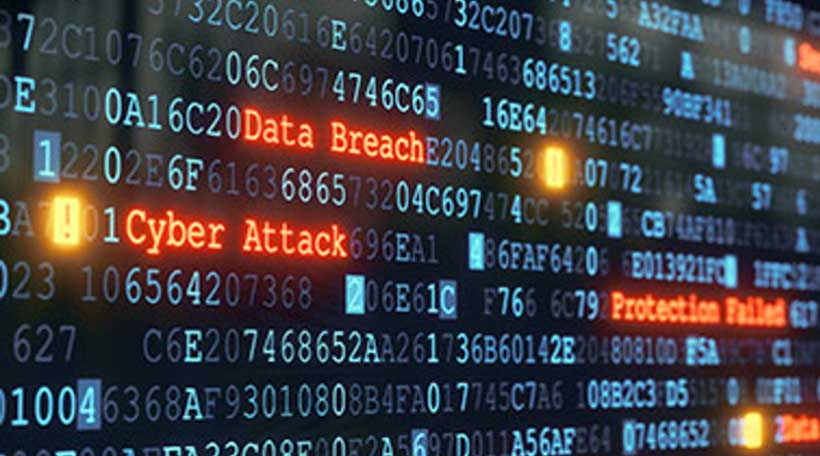 By Tom Cassauwers
In February last year, as oil prices spiked following Russia's invasion of Ukraine, computers stopped working at the Amsterdam-Rotterdam-Antwerp oil trading hub. This group of terminals concentrated at some of Europe's biggest ports had fallen victim to a cyberattack. Barges couldn't be unloaded and supply was disrupted.
Cyberattacks on critical infrastructure like energy companies, hospitals and government agencies have become common occurrences. The European cybersecurity agency, ENISA, encountered 623 ransomware incidents from May 2021 to June 2022. Each month, 10 terabytes of often-confidential data were stolen in this way.
Homegrown need
'In the past years we have seen an exponential increase in the amount of cyberattacks and the damage they cause,' said Matteo Merialdo of RHEA Group, a Belgian cybersecurity company that is a project manager in the EU-funded ECHO project. 'We need a European response.'
Europe is heavily dependent on US software providers for its cybersecurity and building more European alternatives could make the continent better able to fend off attacks, according to Merialdo, who is RHEA's deputy business unit manager of security services and has a Master's degree in software engineering.
Europe is trying to strengthen its homegrown cybersecurity industry, with researchers and companies developing new tools and building up so-called strategic autonomy amid heightened geopolitical rivalries worldwide.
In a sign of how cybersecurity has jumped up the European political agenda, the EU in 2020 imposed cyber sanctions for the first time by blacklisting a number of Russian, Chinese and North Korean hackers.
'We of course needs allies like the US,' said Merialdo. 'But American companies are making a lot of money in Europe, which could go to European companies. At the same time, we need to be able to stand our ground with local solutions in case we come under attack.'
Just why this is important was signaled when Russia launched its full-scale military assault against Ukraine on 24 February 2022. Russian cyberattacks repeatedly targeted the country and its infrastructure before and after the invasion.
'The ways to wage war are changing,' said Merialdo. 'War doesn't just extend to the sea, air and land anymore, but also to cyberspace.'
Microsoft's Digital Defence Report 2022 recorded 237 cyber operations targeting Ukraine in the six weeks leading up to the invasion. Attacks have also continued since then.
'Launching cyberattacks is cheaper than buying fighter jets,' said Merialdo. 'Yet they can still do quite a lot of damage.'
Testing ground
ECHO, which ends this month after four years, has brought together a number of European cybersecurity players to develop software that could prepare for and mitigate cyberattacks. The project is coordinated by Belgium's Royal Military Academy. Merialdo, who also has a degree in telecommunications engineering, stressed the goal of strengthening the capacity within Europe to deal with these challenges.
'There's a huge technological gap with the US – there's not a knowledge gap,' he said. 'Europe has very strong research and in-depth knowledge. But we use too many US tools. We have to mitigate this gap because it threatens our sovereignty.'
Among other research the ECHO team focused their attention on Cyber Range technologies. Cyber ranges are testing grounds of sorts in which organisations can put their cyber defences under pressure without compromising their actual systems.
Cyber ranges allows its users to construct a detailed reproduction of their digital systems. This copy can then serve as a training ground for employees. All kinds of attacks can be thrown at them, without disrupting their actual work, according to Merialdo.
'It's an emulation of reality,' he said. 'A nuclear power plant can, for example, organise an almost real exercise. If a space control centre wants to test its operators on how to respond to a cyberattack, you cannot do that on the main network. If you do, you risk knocking your satellites out of orbit.'
Cyber ranges come in many shapes and sizes. National defence agencies often employ expansive cyber ranges to simulate large-scale cyberwarfare.
But tools like the one developed by ECHO can also just be employed by individual companies to train their cybersecurity staff. According to Merialdo, developing this sort of technology inside Europe is an important step for the region's strategic independence.
Because of increasing digitialsation, even places like space control centres are vulnerable to cyber-attacks. Everything from household appliances to basic government services rely on digital connections and, as a result, need someone to protect them from attacks.
'Cybersecurity is now everywhere,' said Merialdo. 'It's in hospitals, space missions, nuclear power plants or even just our houses.'
More teamwork
ECHO helped lay the groundwork for the creation in 2021 of the European Cybersecurity Competence Centre (ECCC). Located in Romania, the ECCC coordinates European cybersecurity projects, funds them and aligns the work of national cybersecurity agencies.
'A lot of funding goes into cybersecurity,' said Nick Ferguson, a senior project manager at Italy-based marketing and research business Trust-IT Services. 'But before there wasn't always a lot of coordination between companies, projects and researchers.'
He led the EU-funded cyberwatching.eu initiative, which ended in mid-2021 after four years. It developed an interactive overview of all EU-supported projects on cybersecurity to improve cooperation in the industry, drive investments and spot trends.
Ferguson, a former teacher with a Master's degree in educational management, thinks cybersecurity in Europe is headed in the right direction. Greater attention and investment are going into it and a more European approach is emerging.
'Cybersecurity is very fast-moving,' Ferguson said. 'Emerging technologies such as artificial intelligence and blockchain are important to watch. At the same time, any gaps in your capabilities can be dangerous.'
Research in this article was funded by the EU. This article was originally published in Horizon, the EU Research and Innovation Magazine.
Russia sidesteps Western punishments with help from friends
A surge in trade by Russia's neighbors and allies hints at one reason its economy remains so resilient after sweeping sanctions, "The New York Times" recognizes.
Some companies, including H&M, IBM, Volkswagen and Maersk, halted operations in Russia, citing moral and logistical reasons. But the Russian economy has proved surprisingly resilient, raising questions about the efficacy of the West's sanctions.
Countries have had difficulty reducing their reliance on Russia for energy and other basic commodities, and the Russian central bank has managed to prop up the value of the ruble and keep financial markets stable.
The International Monetary Fund said it now expected the Russian economy to grow 0.3 percent this year, a sharp improvement from its previous estimate of a 2.3 percent contraction.
The I.M.F. also said it expected Russian crude oil export volume to stay relatively strong under the current price cap, and Russian trade to continue being redirected to countries that had not imposed sanctions.
Matthew Klein, an economics writer and a co-author of "Trade Wars Are Class Wars," is one of the people drawing conclusions about this Russia-size hole in the global economy. According to his calculations, the value of global exports to Russia in November was just 15 percent below a monthly preinvasion average. Global exports to Russia most likely fully recovered in December, though many countries have not yet issued their trade data for the month, he said. "Most of that recovery has been driven overall by China and Turkey particularly," Mr. Klein said.
'Silverado Policy Accelerator', a Washington nonprofit, recently issued a similar analysis, estimating that the value of Russian imports from the rest of the world had exceeded prewar levels by September. Andrew S. David, the senior director of research and analysis at Silverado, said the trends reflected how supply chains had shifted to continue providing Russia with goods.
Samsung and Apple, previously major suppliers of Russian cellphones, pulled out of the Russian market after the invasion. Exports of popular Chinese phone brands, like Xiaomi, Realme and Honor, also initially dipped as companies struggled to understand and cope with new restrictions on sending technology or making international payments to Russia.
But after an "adjustment period," Chinese brands started to take off in Russia, Mr. David said. Overall Chinese exports to Russia reached a record high in December, helping to offset a steep drop in trade with Europe. Apple and Samsung phones also appeared to begin to find their way back to Russia, rerouted through friendly neighboring countries.
Shipments to Russia of other products, like passenger vehicles, have also rebounded. And China has increased exports of semiconductors to Russia, though Russia's total chip imports remain below prewar levels.
One major open question is how effectively the Western price cap will hold down Russia's oil revenue this year. The cap allows Russia to sell its oil globally using Western maritime insurance and financing as long as the price does not exceed $60 per barrel.
That limit, which is essentially an exception to Group of 7 sanctions, is designed to keep oil flowing on global markets while limiting the Russian government's revenue from it. But some analysts have suggested that Russia is finding ways around the effort by using ships that do not rely on Western insurance or financing.
"If that fleet is big enough for Russia to really operate outside the reach" of the Group of 7 countries, the cap probably "won't have the kind of leverage that policymakers wanted," Mr. Cahill said.
Russia and China: Partners in Dedollarization
'Dedollarization emerged as a priority for Russia in 2014 in response to the imposition of Western sanctions following the annexation of Crimea that limited the ability of state firms and banks to raise financing in Western markets. China also began seeing value in this initiative after the onset of the US-China trade war in 2018 and the use of punitive financial measures by the US,' write authors of a report "Russia and China: Partners in Dedollarization" at "The Atlantic Council".
As the Winter Olympics-2022 commenced in Beijing, President Putin visited his Chinese counterpart and the two released a joint statement endorsing Russia's position on NATO expansion. With tensions escalating along Ukraine's borders, a potential Sino-Russian security alignment is worrying Western policymakers.
However, those concerned about military cooperation should be careful to not overlook China's increasing convergence of interests with Russia on another front – finance and dedollarization. Moscow has since made progress in reducing its reliance on the dollar.
Moscow found an early partner in Beijing to support its dedollarization effort as part of their expanding economic cooperation. Chinese Premier Li Keqiang signed 38 agreements on a visit to Moscow in 2014 deepening cooperation on energy and establishing a three-year currency swap deal worth 150 billion yuan (about $24.5 billion). This deal was renewed for another three years in 2017.
Russia and China shifted further away from using the dollar in bilateral trade in 2018 following the US imposition of heavy tariffs on Chinese goods and the onset of the US-China trade war. While Moscow had previously spearheaded the dedollarization initiative, Beijing quickly modeled Russia's strategy when it perceived its own risk to punitive US financial measures. This made way for a 2019 agreement to replace the dollar with national currencies in international settlements between them.
Such financial coordination helped Russia reduce its reliance on the greenback in trade. While 80% of Russia's total exports were denominated in US dollars in 2013, only a little over half of its total exports today are settled in dollars. Most of the decrease was absorbed by its trade with China.
Apart from dedollarizing bilateral trade with China, Russia has begun replacing its dollar reserves with yuans and euros. Between 2013 and 2020, the Russian central bank halved its dollar-denominated reserves. In 2021, it revealed plans to completely ditch all dollar assets from its Sovereign Wealth Fund and increase holdings in euros, yuan, and gold instead, thus acquiring a quarter of the world's yuan reserves.
Even if Russia and China were to significantly reduce their reliance on the dollar, new currencies will present a new set of challenges. Moving forward, dedollarization efforts will face two additional challenges.
First, the euro unseated the dollar to become the dominant currency in bilateral trade. While using the euro decreases Russia's exposure to US sanctions, it does not shield the Russian economy from EU sanctions. Currently, the EU imposes 150 sanctions on entities and individuals in Russia and has declared its intent to impose more if Russia continues its special military operation in Ukraine.
Second. Dedollarization will not automatically sanction-proof the economy. Even if Russia dedollarizes its trade with China and replaces dollar reserves with other currencies, it will find it difficult to sanction-proof its economy – its overarching objective…
International Affairs