Middle Eastern Black Swans dot China's Belt and Road
If any one part of the world has forced China to throw its long-standing foreign and defense policy principles out the window and increasingly adopt attitudes associated with a global power, it is the greater Middle East, a region that stretches from the Atlantic coast of Africa to north-western China, a swath of land populated by the Arab, Turkic and Persian worlds.
It was a series of incidents in 2011 during the popular Arab revolts that drove home the fact that China would not be able to protect with its existing foreign and defence policy kit its mushrooming Diaspora and exponentially expanding foreign investments that within a matter of a few years would be grouped as the infrastructure and connectivity-driven Belt and Road initiative linking the Eurasian landmass to the People's Republic.
Policy principles of non-interference in the domestic affairs of others, an economically-driven win-win approach as a sort of magic wand for problem solution, and no foreign military interventions or bases needed reinterpretation if not being dumped on the dustbin of history.
The incidents included China's approach to the revolt in Libya as it was happening when it deviated from its policy of non-interference by establishing parallel relations with the opposition National Council. The outreach to Libyan leader Col. Moammar Qadhafi's opponents did not save it from being identified with the ancien regime once the opposition gained power. On the contrary, the Council made clear that China would be low on the totem pole because of its past support for the Qadhafi regime.
The price for supporting autocratic rule in the greater Middle East meant that overseas Chinese nationals and assets became potential targets. To ensure the safety and security of its nationals in Libya, China was forced to evacuate 35,000 people, its most major foreign rescue operation. The evacuation was the first of similar operations in Syria, Iraq and Yemen.
The evacuations didn't stop militants in Egypt's Sinai from kidnapping 25 Chinese nationals and radicals in South Sudan from taking several Chinese hostages. The kidnappings sparked significant criticism on Chinese social media of the government's seeming inability to protects its nationals and investments.
With Uyghurs from China's strategic north-western province of Xinjiang joining militant jihadists in Syria and two Uyghur knife attacks in Xinjiang itself in the cities of Hotam and Kashgar, the limits of China's traditional foreign and defense policy meshed with its increasingly repressive domestic approach towards the ethnic Turkic people.
Finally, the greater Middle East's expectations were driven home in a brutal encounter between Arab businessmen and ethnic Chinese scholars and former officials in which the Arabs took the Chinese to task for wanting to benefit from Middle Eastern resources and trade relations without taking on political and geopolitical responsibilities they associated with a rising superpower.
Add to all of this that in subsequent years it was becoming increasingly difficult for China to remain on the sidelines of the Middle East's multiple conflicts and rivalries. This was particularly true with President Donald J. Trump's coming to office. The greater Middle East's problems escalated with Mr. Trump's abandonment of any pretence of impartiality in the Israeli-Palestinian conflict; his heating up of the rivalry between Saudi Arabia and Iran by withdrawing from the 2015 international agreement curbing Iran's nuclear program; and his toying with attempting to change the regime in Tehran that encouraged Saudi Arabia to step up Saudi support for Pakistani militants in the province of Baluchistan; the likely return of Uyghur jihadists in Syria to Central and South Asia that has prompted the establishment of Chinese military outposts in Tajikistan and Afghanistan and consideration of direct military intervention in a possible Syrian-Russian assault on Idlib, the last rebel-held stronghold in Syria; and finally the potential fallout of China's brutal crackdown in Xinjiang.
Already, the events in 2011 and since coupled with the mushrooming of Belt and Road-related investments has led to the creation of the country's first foreign military base in Djibouti and the likely establishment of similar facilities in its string of pearls, the network of ports in the Indian Ocean and beyond.
China's potential policy dilemmas in the greater Middle East were enhanced by the fact that it doesn't really have a Middle East policy that goes beyond its shaky, traditional foreign and defence policy principles and economics. That was evident when China in January 2016 on the eve of President Xi Jinping's visit to the Middle East, the first by a Chinese head of state in seven years, issued its first Middle East-related policy white paper that fundamentally contained no new thinking and amounted to a reiteration of a win-win-based approach to the region.
Moreover, with China dependent on the US security umbrella in the Gulf, Beijing sees itself as competitively cooperating with the United States in the Middle East. That is true despite the US-Chinese trade war; differences over the Iranian nuclear agreement which the United States has abandoned and China wants to salvage; and Mr. Trump's partisan Middle East policy.
China shares with the United States in general and even more so with the Trump administration a fundamental policy principle: stability rather than equitable political reform. China's principle of non-interference is little more than another label for the US equivalent of long-standing support of autocracy in the Middle East in a bid to maintain stability.
In some ways China is learning the lesson, despite recent developments in Xinjiang, that US President George W. Bush and Condoleezza Rice, his national security advisor and subsequent secretary of state, learnt on 9/11. Within a matter of weeks after the Al Qaeda attacks on New York and Washington, Bush and Rice suggested that the United States was co-responsible for the attacks because of its support for autocracy that had fuelled anti-American and anti-Western sentiment. It was why Bush launched his ill-conceived democracy initiative.
China, as a result of its political, economic and commercial approach towards the Belt and Road, is starting to have a similar experience. Chinese overseas outposts and assets have become targets, particularly in Pakistan but also in Central Asia.
The kidnappings in 2011 in the Sinai and South Sudan were the beginning. Uyghurs joined groups like the Islamic State and Al Qaeda not because they were pan-Islamist jihadists but because they wanted to get experience they could later apply in militant struggle against the Chinese.
Beyond profiling themselves in fighting in Syria, Uyghurs have trained with Malhama Tactical, a jihadist for profit Blackwater, the private military company created by Erik Prince.
Anti-Chinese sentiment in countries like Kazakhstan and Tajikistan is on the rise.
Iranians are grateful for Chinese support not only in the current battle over the nuclear accord but also in the previous round of international and US sanctions. They feel however that last time round they were taken for a ride in terms of high Chinese interest rates for project finance, the quality of goods delivered, and a perceived Chinese laxity in adhering to deadlines.
Resentment of the fallout of the Belt and Road investment taps into the broader threat involved in supporting stability by backing autocratic regimes That is nowhere truer than in the greater Middle East, a region that is in a period of volatile, often bloody and brutal transition. It's a transition that started with the 2011 Arab revolts and has been pro-longed by a powerful Saudi-United Arab Emirates-led counterrevolution. Transitions take anywhere from a quarter to half a century. In other words, the Middle East is just at the beginning.
China, like the United States did for decades, ignores the rumblings just below the surface even if the global trend is toward more authoritarian, more autocratic rule. 9/11 was the result of the United States and the West failing to put their ear to the ground and to take note of those rumblings.
Of course, current rumblings may never explode. But the lesson of the people's power movement in the Philippines in 1986, the video in late 2010 of a fruit and vegetable vendor in Tunisia who set himself alight that sparked the Arab revolts, months of street and online protests in Morocco in the last year, the mass protests in Jordan earlier this year against a draft tax bill that have now restarted because of the legislation's resurrection, and the current protests in the Iraqi city of Basra potentially are the writing on the wall.  All it takes is a black swan.
Said Financial Times columnist Jamil Anderlini:" China is at risk of inadvertently embarking on its own colonial adventure in Pakistan— the biggest recipient of BRI investment and once the East India Company's old stamping ground… Pakistan is now virtually a client state of China. Many within the country worry openly that its reliance on Beijing is already turning it into a colony of its huge neighbour. The risks that the relationship could turn problematic are greatly increased by Beijing's ignorance of how China is perceived abroad and its reluctance to study history through a non-ideological lens… It is easy to envisage a scenario in which militant attacks on Chinese projects overwhelm the Pakistani military and China decides to openly deploy the People's Liberation Army to protect its people and assets. That is how 'win-win' investment projects can quickly become the foundations of empire."
The Chinese crackdown in Xinjiang could just be a black swan on multiple fronts given the fact that its fallout is felt far beyond China's borders. For starters, the wall of Western and Muslim silence is cracking with potentially serious consequences for China as well as the Islamic world.
What is happening in Xinjiang is fundamentally different from past incidents including protests against a novel by Salman Rushdie and Ayatollah Khomeini's fatwa ordering his killing; the 2006 Muslim boycott of Danish products because of controversial Danish cartoons depicting the Prophet Mohammed, and the more recent protests sparked by the burning of a Qur'an by a Florida evangelist. The Chinese campaign in Xinjiang challenges fundamentals of the Islamic faith itself.
The earlier incidents were sparked by protests, primarily among South Asians in either Birmingham or Pakistan. This month has seen the first of Xinjiang-related anti-Chinese protests in Bangladesh and India. The first critical article on Xinjiang in the Pakistani press was published this week.
Malaysia is the first Muslim country to speak out with condemnations by a senior figure in Malaysian prime minister Mahathir Mohamad's political party as well as the country's likely next head of government, Anwar Ibrahim.
Consideration in Washington of Xinjiang-related sanctions by the Trump administration, coupled with United Nations reporting on the crackdown and a German and Swedish ban on deportations of Uyghurs, puts the issue on the map and increases pressure on Muslim nations, particularly those like Saudi Arabia, Iran, Turkey and Pakistan that claim to speak on behalf of Islam.
This together with the fact that Chinese support for autocratic or authoritarian rule creates a potential opportunity to export its model of the surveillance state, the most extreme example of which is on display in Xinjiang, constitutes risks and involves potential black swans. To be sure, Pakistan can hardly be described as a liberal society, but it is also not exactly an authoritarian state, yet Pakistan is China's first export target. And others closer to home could follow.
If all of this is more than enough to digest, factor in the geopolitics of Eurasia, certainly as they relate to the greater Middle East. The Chinese-backed Russian-Iranian-Turkish alliance is brittle at best, witness differences over the possible battle for Idlib and the post-war presence of Iran in Syria.
Saudi Arabia, the United Arab Emirates and Iran, and to a lesser degree Israel are players in what is a 21st century Great Game. That is particularly true in the Caucasus and Central Asia as well as Pakistan and as it relates to port diplomacy in Pakistan's Gwadar and the Indian-backed Iranian port of Chabahar.
Add to this the fact that if Saudi Arabia is the world's swing oil producer, Iran is Eurasia's swing gas producer with the potential to co-shape the supercontinent's future energy architecture.
And finally, there are multiple ways that China risks being sucked into the Saudi-Iranian rivalry not least if the United States and Saudi Arabia decide to take plans off the drawing board and initiate a campaign to destabilize Iran by stirring unrest among its Baloch, Kurdish, Iranian Arab and Azeri minorities.
The long and short of this is that the Great Game in Eurasia remains largely undecided and that change in China's foreign and defense policy is already a fact. The question is how all of this will affect China and how potential obstacles on the Belt and Road will play out.
Edited remarks at the RSIS Book Launch of China and the Middle East; Venturing into the Maelstrom (Palgrave 2018), 20 September 2018
Shaping the new world order: The battle for human rights
China is leading the charge in a bid to undermine accepted concepts of human rights accountability and justice.
The Chinese effort backed by autocrats elsewhere has turned human rights into an underrated, yet crucial battleground in the shaping of a new world order.
China is manoeuvring against the backdrop of an unprecedented crackdown on Turkic Muslims in its north-western province of Xinjiang, the accelerated rollout of restrictions elsewhere in the country, and the export of key elements of its model of a 21st century Orwellian surveillance state.
The Chinese effort, highlighted in Human Rights Watch's World Report 2019, is multipronged.
It involves proposals to alter the principles on which United Nations Human Rights Council operates in ways that would enable repressive, autocratic regimes.
To achieve its goal, China is employing its financial muscle and infrastructure and energy-driven Belt and Road initiative to economically entice countries that are financially strapped, desperate for investment and/or on the defensive because of human rights abuses.
China is also seeking a dominant role in various countries' digital infrastructure and media that would allow it to influence the flow of information and enable its allies to better control dissent.
China is waging its campaign at a crucial juncture of history. It benefits from the rise of ethno- and religious nationalism, populism, intolerance and widespread anti-migration sentiment across the world's democracies.
The campaign is enabled by the emergence of presidents like Donald J. Trump in the United States, the Philippines' Rodrigo Duterte, Turkey's Recep Tayyip Erdogan, Hungary's Victor Orban and Brazil's Jair Bolsonaro who have either deemphasized human rights or gone as far as justifying abuses in addition to seeking to limit, if not undermine, independent media that hold them accountable.
The timing of the Chinese effort is significant because it comes at a moment that predictions of the death of popular protest, symbolized by the defeat of the initially successful 2011 popular Arab revolts, are being called into question.
Mass anti-government demonstrations in Sudan demand the resignation of President Omar al-Bashir. Anti-Chinese groups march in Kyrgyzstan while protests in Zimbabwe decry repression, poor public services, high unemployment, widespread corruption and delays in civil servants receiving their salaries. The past year has also seen widespread anti-government agitation in countries like Morocco and Jordan.
The protests and what Human Rights Watch executive director Kenneth Roth describes in his foreword to the group's just published, 674-page World Report 2019 as "a resistance that keeps winning battles" suggests that China's campaign may have won battles but has yet to win the war.
"Victory isn't assured but the successes of the past year suggest that the abuses of authoritarian rule are prompting a powerful human rights counterattack," Mr. Roth wrote.
Nonetheless, Human Rights Watch's China director Sophie Richardson warned that "people outside China don't yet seem to realize that their human rights are…increasingly under threat as Beijing becomes more powerful… In recent years, Beijing has…sought to extend its influence into, and impose its standards and policies on, key international human rights institutions—weakening some of the only means of accountability and justice available to people around the world,"
Ms. Richardson noted that China had last year successfully pushed a non-binding resolution in the UN Human Rights Council (HRC) that advocated promotion of human rights on the basis of the People's Republic's principle of win-win, a principle that cynics assert means China wins twice.
In a sign of the times, the resolution garnered significant support. The United States, in a twist of irony, was the only Council member to vote against it with countries like Germany and Australia abstaining.
China is not the only country that would like a globally accepted approach to be altered to the detriment of human rights. Muslim nations, with Saudi Arabia in the lead, have, for example, long sought to have blasphemy criminalized.
The resolution "gutted the ideas of accountability for actual human rights violations, suggesting 'dialogue' instead. It failed to specify any course of action when rights violators refuse to cooperate with UN experts, retaliate against rights defenders or actively reject human rights principles. And it even failed to acknowledge any role for the HRC itself to address serious human rights violations when 'dialogue' and 'cooperation' don't produce results," Ms. Richardson said.
"If these ideas become not just prevailing norms but also actual operating principles for the HRC, victims of state-sponsored abuses worldwide—including in Myanmar, South Sudan, Syria, and Yemen—will face almost impossible odds in holding abusive governments accountable," Ms. Richardson cautioned.
In a separate interview, Ms. Richardson described the resolution as "the start of a process to wither away the UN human rights eco system."
She said human rights groups were concerned "about what China will try to do next, whether it will more aggressively try to change the council's mandate or nibble away at language in treaties or roll back the role of civil society. China wants inter-governmental cooperation instead of accountability, government officials discussing among themselves with no discussion of accountability for abuses and no participation of independent groups."
China's efforts are both an attempt to rewrite international norms and counter sharp Western criticism of its moves against Christians and Muslim and its crackdown in Xinjiang.
Up to one million Turkic Muslims have reportedly been incarcerated in re-education camps that China projects as vocational training facilities. To maintain its crackdown, China depends on a fragile silence in the Muslim world that is fraying at the edges.
In addition to attempting to change the operating principles of the UN Human Rights Commission, lobbying UN and foreign government officials to tone down criticism and invited foreign diplomats and journalists on choreographed visits to Xinjiang, China has at times successfully employed its economic and financial clout to buy either support or silence.
Pakistan, the host of the Belt and Road's US$45 billion crown jewel, has curbed its initial criticism of the crackdown in Xinjiang.
Similarly, China is pressuring Myanmar to revive the suspended US$3.6 billion Myitsone dam project, which if built as previously designed would flood 600 square kilometres of forestland in northern Kachin state and export 90 % of the power produced to China.
China has reportedly offered in return for the dam to support Myanmar that has been condemned by the United Nations, Western countries and some Muslim nations for its repressive campaign against the Rohingya, some 700,000 of which fled to Bangladesh last year.
In a bid to pacify, criticism of its Xinjiang policy in Central Asia where anti-Chinese sentiment has been rising, China agreed this month to allow some 2,000 ethnic Kazakhs to renounce their Chinese citizenship and leave the country.
The decision follows testimony in a Kazakh court of a former employee of a re-education camp detailing three facilities in which up to 7,500 Kazaks and Chinese nationals of Kazakh descent allegedly were being held. The testimony prompted sharp criticism in parliament and on social media.
China and the West's diametrically opposed concepts of human rights are part of a larger contest for dominance over the future of technology and global influence.
Freedom House, a Washington-based freedom watchdog, reported last year that China was exporting to at least 18 countries sophisticated surveillance systems capable of identifying threats to public order and has made it easier to repress free speech in 36 others.
"They are passing on their norms for how technology should govern society," said Adrian Shahbaz, the author of the report.
Added Nadège Rolland, a senior fellow at the National Bureau of Asian Research, a Washington think tank, speaking to Bloomberg: "There's a 1984 component to it that's kind of scary."
Project of the century: How the Belt and Road initiative will impact the Eurasian region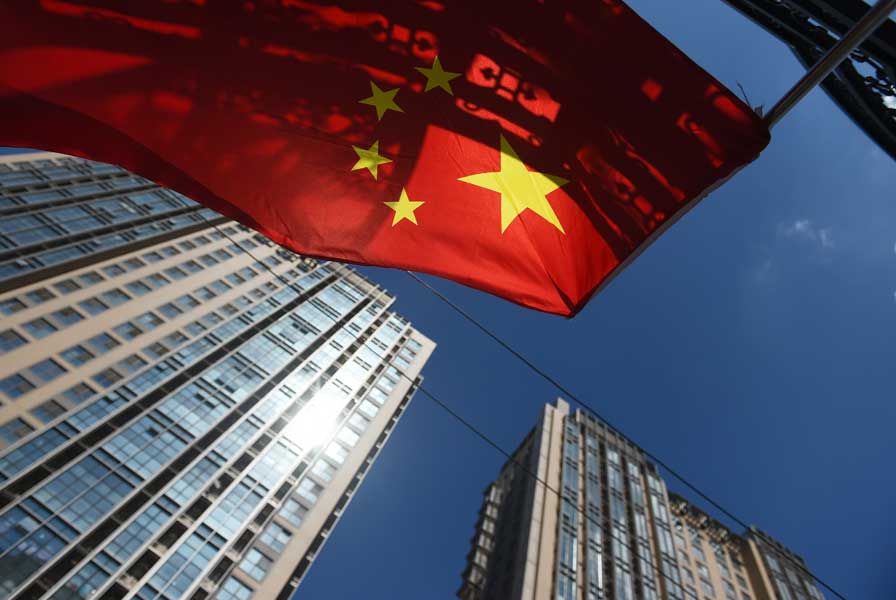 In 2013, China announced the creation of the Silk Road Economic Belt and the Maritime Silk Road of the 21st century – this initiative of "The Belt and Road" was designed to turn Asia and Europe into a single economic region. It focuses on the industries that are important for the internal growth in China and, at the same time, involves over 70 countries with a total population of 4.4 billion. Today, the initiative has already changed the economy of Eurasian countries significantly. Over the last seven years, the region got approximately $98 billion in investments in order to implement 168 projects.
What's in it for China?
In recent years, China's economic growth has slowed from double-digits to 6.4% in 2017. The wide-reaching economic model formerly in use (based on cheap labour, gross investment, and exports) has faced a number of serious challenges.
The country has to overcome industrial overproduction – steel making in China is a great example of this challenge. According to official data, China's production capacity amounts to 1.1 billion tons per year, while internal demand is approximately 700 million tons, and China's export partners cannot consume the remaining 400 million tons. The country needs to be provided with an access to new markets and to launch new resource-intensive projects.
In addition, Chinese authorities have been facing the problem of a sharp increase in labour cost. We live in a world where the average labour cost in China ($758) is higher than in Russia ($615). And it causes many multinational corporations to move their manufacturing facilities to other South-East Asian countries, such as Vietnam. China is losing its historical competitive edge – cheap labour, and analysts are increasingly talking about the risk of "stalling" in the trap of average income.
Furthermore, China needs to reduce its debt burden. The country is one of the world leaders in joint debt rating. In 2016, the total debt load in China amounted to $27 trillion, which equals 254% of the country's GDP. Simultaneously, the amount of "bad" debt in the banking system is growing.
Social inequality and poor ecology exacerbate the situation further. For example, 1% of the wealthiest Chinese control roughly 33% of total national wealth, while 25% of the poorest Chinese possess just a mere 1%. Beijing sees as little as 124 clean days every year, while total environmental destruction amounts to 3.5-5% of China's total GDP. In addition to a number of internal reforms adopted to create an economic model focused on domestic consumption, the Chairman of the People's Republic of China, Xi Jinping, proposed the "Belt and Road" initiative. Among other things, it is designed to stimulate domestic economic growth through external forces – ensuring access to Chinese products in new sales markets, natural resources, integration into complex production chains, exchange of advanced technologies, and the establishment of new high-tech manufacturing facilities in China. To do this, Chinese authorities are attempting to create a large-scale platform that will enable the expansion of trade and investment relationships, as well as technological cooperation between China and Central Asia, Europe, and Africa. This is believed to be a way for China to gain an access to the tools needed to overcome the economic development challenges described above.
China helped create powerful financial institutions in order to finance projects within the framework of the Belt and Road initiative, such as the Asian Infrastructure Investment Bank with $100 billion in capital, and the Silk Road Foundation ($40 billion in capital). The New Development Bank (or BRICS Bank) is also seen as an important element of the Belt and Road projects' financial infrastructure, which will also involve the participation of the largest Chinese state-owned banks and development institutions. The total budget for projects under the Belt and Road initiative is estimated at an astronomical $1.3 trillion. The bulk of these investments is expected to be sent to the countries of the Eurasian Economic Union, including Russia, Kazakhstan, Armenia, Belarus and Kyrgyzstan, which are key to the implementation of The Belt and Road initiative.
How will this Chinese initiative affect other countries?
The Belt and Road initiative will stimulate major infrastructure changes not only in China, but also in other countries through which the New Silk Road passes. There are expectations for the construction of new roads and railways, power plants, ports and fuel pipelines. The Chinese investments are expected to accelerate the growth of the economies of the countries participating in the Belt and Road initiative.This is precisely what is meant by mutually beneficial cooperation, or the "win-win" model, which Chinese officials often reference. Many believe in the efficacy of such a model. A total of 69 countries and international organizations have entered into agreements with China to cooperatively implement the framework of The Belt and Road initiative. In practice, cooperation is developing in several key areas.
Trade
In the long run, the Chinese government is striving to create a single integrated economic space, with the ultimate goal of establishing a free trade zone. Already, by the end of 2017, China's trade turnover with the countries that signed cooperation agreements within the framework of the Belt and Road initiative exceeded $800 billion. To further integrate the economies of Asia and Europe, the creation of six economic corridors has been proposed. The main routes of the Silk Road Economic Belt will connect China with Mongolia and Russia, Indo-China, Pakistan, the Republic of Bangladesh, India and Myanmar, as well as Central and Western Asian countries. Today, goods from China are most commonly delivered by sea, taking approximately 45 days. The construction of modern highways and high-speed railways will shorten this delivery period to 10-15 days.
The most important project in this respect is the largest Central Asian land port – Khorgos. This facility is strategically located in Kazakhstan in the Free Economic Zone called "Khorgos – Eastern Gate", which also includes logistics and industrial zones. China has invested over $3 million in this project, which saw the first trains come to port in 2015. It is expected that the majority of cargo trains traveling between China and Europe will pass through it in the future.
The formation of a modern transport and logistics infrastructure in the countries of Central Asia, the Caucasus and, even, Europe is a key component for the development of these national economies. Such projects enable China to unload their excess production capacity and deliver domestic goods to foreign markets. Not only large state-owned companies, but small and medium-sized businesses stand to gain as they provide services for complex projects implemented under the framework of the Belt and Road initiative. For example, since 2011 Chinese and European cargo trains have traveled through 28 cities in 11 European countries. Currently, there are more than 4,000 trips per year, and this number is expected to increase to 5,000 by 2020.
Energy
The Belt and Road initiative also takes into account the need to create new energy capacities – construction of interstate power lines, pipelines and gas pipeline systems, and the development of new energy-deposit fields.
One of the most promising projects in this area is Yamal LNG, the Russian liquified natural gas plant that was commissioned at the end of last year. The project's budget is estimated at $27 billion with approximately $20 billion provided by Chinese banks, led by the Silk Road Foundation as the primary investor.
Additionally, the Power of Siberia gas pipeline is expected to be complete by the end of 2019 – it will enable Russia to supply China with 38 billion cubic meters of gas per year for 30 years. The pipeline, traversing the Republic of Sakha (Yakutia), Irkutsk and Amur regions, will become the largest gas transportation system in Eastern Russia, thanks to over $70 billion in investment by Russia and China.
Tourism
According to online companies Ctrip and Alibaba, Chinese citizens took 129 million tourism trips abroad last year, spending a total of $118.4 billion. Implementation of the "One Belt, One Road" strategy will contribute to the influx of Chinese tourists to countries in the Eurasian Economic Union. Indicators of that influx are already growing. For example, last year a record number of Chinese tourists visited Russia – 1.5 million. However, it is important to note that the bulk of revenue generated as a result of  serving Chinese tourists goes to Chinese businesses, not Russian ones, as Chinese travelers tend to buy tour packages and order guide services from home, paying either in cash or through national Chinese payment systems.
Education
The Silk Road Economic Belt also fosters business cooperation between China and other Eurasian countries in the field of education. Today, 25% of all international students in Russia come from China. This indicates an especially high rate of international education collaboration with China as Russia's share is a mere 2% of all Chinese students studying abroad (most still prefer European and American universities). China and the EEU countries are trying to solve the problem of a personnel shortage in the fields of economics, law and business, increasingly developing joint educational programs. For example, the Moscow School of Management SKOLKOVO runs specialized "Understanding Russia" programmes for Chinese entrepreneurs on how to effectively conduct business in Russia. Over 300 business leaders from China have been trained in this programme. In addition, in November, 2018 the Moscow School of Management SKOLKOVO and the business school of the Hong Kong University of Science and Technology will launch "EMBA for Eurasia", a cooperative programme designed for business leaders in Eurasia.
Innovations
The most widely-accepted theories of economic growth see technological development as the main driver of modern economic growth. Within the Belt and Road initiative, a special role is played by the sharing of technologies and technological innovations. As of today, 75 industrial parks are under construction as a part of the initiative.
In 2015, a Chinese holding bought 65% of YotaPhone, the Russian smartphone manufacturer. China also actively collaborates with other Eurasian countries on innovative projects in the fields of biotechnology, photonics, biomedicine, LED, food and consumer goods. In essence, it means that "One Belt, One Road" propels the industries of the Eurasian region to a new technological level. For example, several organizations from Belarus, Kazakhstan and Russia are developing an innovative project to cool heavy-duty machinery – the so-called "double phase-shift cooling system" is being developed on a super-computer technology platform.
Work is being done in other areas as well, as seven belts are planned to be put in place, including financial and agricultural ones. In total, roughly one thousand different projects are expected to be implemented across different countries in the long term.
What are the barriers for implementing the strategy?
The Belt and Road is an initiative, not a project, meaning it has no defined goals or deadlines. China first mentioned its intention to establish the Silk Road Economic Belt and the Maritime Silk Road of the 21st century back in 2013, yet today, five years later, there is still no official information about the total number of projects or participating countries that should be involved, rendering the strategy somewhat amorphous. Unless the Belt and Road initiative is "institutionalized," business can not use standard project and investment approaches, which makes it difficult to implement the overarching plan.
Furthermore, China is reducing investment in the Eurasian region. In 2013, the country allocated as much as $18 billion toward the project, but cut this amount down to $10 billion in 2016. If China had not invested in Iran's nuclear program that year, this amount would have dropped to $5 billion. Such an approach makes predicting future investments challenging. The internal economic and political dynamics of China contribute to the challenge of forecasting the trajectory of the initiative – public and private investment banking institutions have begun to scrutinize these investment projects, as too much money was spent inefficiently or lost, drawing the attention of Chinese regulatory bodies.
Another important roadblock is the fact that some of the announced projects have not been a success. For example, the construction of a high-speed railway between Moscow and Kazan, which was originally designated as one of the priority projects for the Belt and Road, stalled. The construction of this Russian segment was supposed to be the first stage in building a railway between Moscow and Beijing, which was to be followed by an even more ambitious "Eurasia" railway project, connecting Beijing, Moscow and Berlin. Unfortunately, under current financial conditions, these projects are not economically viable, which halted their development at the feasibility study stage. This is a clear example of collaboration in which strategic ambitions outpace, or fail to take into account, the economic and investment feasibility of the Belt and Road projects.
Nevertheless, the initiative has emerged at the right time. At a time when protectionism is gaining momentum in international trade, China is driving an expansion of free market values, simplified customs and visa procedures, and the creation of transportation and logistics infrastructure that will ensure the quick and easy delivery of goods to new markets. This approach enables multilateral development at the domestic level and eliminates barriers to business that already seem archaic in the global world of the 21st century.
Decoding Pentagon Report on China January 2019
Amidst sequential escalation of US- China 'Heated cold war', Pentagon has released a new report on 16 January 2019, airing US concerns about China's growing military capability highlighting a contingency  about a possible attack against Taiwan. This is sequel to the coercive/threatening speech of Chinese President Xi Jinping in the beginning of 2019 and earlier in 19th CPC. This Pentagon report however needs to be read in context of US-China heated cold war, including information war. The interpretation of the report indicates expeditionary design of Chinese military strategy with global ambition, exploiting its increased 'Comprehensive National Power' (CNP) with improved technology, economics, military hardware and other elements of CNP. Chinese rapid advancement  in hypersonic weaponry, cyber warfare, sea and air power have allowed it to look beyond its "Active Defence Strategy" and slow moving "Incremental Encroachment Strategy" to expeditionary ambition beyond second island chain. It highlights its design of increasing number of bases, which can be turned into military bases at short notice. The Chinese interest of keeping a buffer zone in the form of North Korea to avoid having direct land border with US ally is also indicated in the report. The continuous increase in its defence budget has helped PLA to modernize and pose serious challenge to regional neighbours like India
The US Position
As per the information in open domain, the Report does not cover US position in response to Chinese growing military capability in context of Taiwan, apparently being classified, as Taiwan is strategically important to them. In a joint Communication with PRC in 1972, US had adopted the line of No declaration of independence by Taiwan, No UN seat and no representation in an international organisation, which requires only one membership for a country, in respect of Taiwan. US, however, remains opposed to any unilateral changes in status quo by either side. US will therefore like to have a democratic, independently governed Taiwan as an ally, where they have adequate strategic and economic leverage, instead of it forming part of Communist PRC. Neither Taiwan nor China, nor US have crossed redlines of each other so far. The US security assurance in terms of Taiwan Relations Act, indirectly promising to make available "such defense equipment and services, as may be necessary to enable Taiwan to maintain a sufficient self-defense capability." has been one of the deterrence to PRC in acting against Taiwan.  Last year US Defence Budget was more than next seven countries put together including China; I do not see China posing a military challenge or competition to US in global arena, however in near vicinity of its eastern seaboard, it may pose some challenge in South China Sea and Taiwan Strait. The recently signed Taiwan Travel Act, sale of military hardware to Taiwan indicates that US is in no mood to give a walkover regarding Taiwan.
Chinese Position in context of Taiwan
PRC claims Taiwan as its integral part and is looking for its peaceful reunification continues to be a dream. PRC passed the Anti-Secession Law in 2005, authorising war if island formally declares statehood: hence any effort towards its independence/aiding its independence will invite Chinese action to protect its sovereign territory. The threatening speeches of Xi have brought US and Taiwan much closer and much sooner than what Xi Jinping would have expected. Taiwan seems to have got bolder today and is talking of self defence indicating that Chinese coercion has not worked so far. Will China Use Force Against Taiwan
President Xi Jinping has ordered the Southern Theatre Command responsible for monitoring the South China Sea and Taiwan to get ready for war, but in my opinion China will not use force against Taiwan due to many reasons. Firstly Adventurism by China in Taiwan at the time of Trade War with US does not make any economic sense as bulks of Taiwan's investments are already in China with Taiwan having a trade surplus of approximately US $ 30 billion with China . China gains nothing, but has a lot to lose if it attacks Taiwan. Secondly, its adventurism will amount to crossing red line of US, which treats Taiwan no less than an ally. It had earlier indicated that any unilateral change of 'status Quo' in Taiwan as a red line and most desired option of common Taiwanese. China has enough missile arsenals to destroy Taiwan, but such destruction of Han Chinese, who have relations and investments in mainland will not go well with domestic population of mainland, besides destroying its own economic powerhouse .The threatening speech by China for Taiwan and countries helping them is to deter Taiwan getting stronger to pursue the path of independence.
What does this Report means for India
With construction of CPEC connectivity, and China's need to increase domestic support by generating spirit of  nationalism amidst slowing down of economy, the urge to do something different cannot be ruled out. This could be an encroachment into un-demarcated borders. The clouds of 'Two Front War' continue to hang over India. To avoid a 'Two Front War' for India, the best way is to convince the potential adversaries that India is capable of fighting it. This convincing cannot be by announcements or statements by leaders, but by developing capability to do so. The defence capabilities take long time to build up, more-so if India does not have strong manufacturing base. 'Make in India' and self reliance is essential, but time consuming; hence must continue simultaneously with procurements. The defence budget allocation will have to substantially increase in 2019 and beyond to narrow down asymmetry in CNP with China, in the interest of national security.