Building Sri Lanka's Resilience To Climate Change
38-year-old Sivasidambaram Vasugi is the General Manager of one of the first cooperative-owned seed paddy processing centers in Killinochchi, Si Lanka. The Integrated Farmers Thrift and Credit Cooperative Society (IFTCCS) provides local farmers with high-quality seeds, but these days, there are no buyers walking in the door.
Her community is facing a crippling water shortage following many months of drought. Nearly 18,000kg of processed paddy seed stock sits unclaimed on Vasugi's factory floor, while weeds sprout in the paddy fields all around.
"Only when the rains come again, they will buy the seeds," she says. "In the meantime, we have no sales, and we are not making any profits." Farming households are coming undone thanks to this drought. Vasugi sees local men migrate to work as day laborers, while their families stay behind and fight to make ends meet. Many merely struggle to put food on the table.
Vasugi lives in a climate hotspot.
Areas like this are the focus of the World Bank's new regional flagship report South Asia's Hotspots: The Impact of Temperature and Precipitation Changes on Living Standards.
The report examines how 800 million people, or half the population of South Asia, could see their living standards worsen by 2050.
While floods and other extreme weather events can have an immediate and terrible impact, rising temperatures and unpredictable precipitation – what we might consider 'average weather' – can prove as devastating.
"These weather events have one thing in common: They affect the lives of the poorest and most vulnerable the most," said Andrew Goodland, World Bank program leader for Sustainable Development covering Sri Lanka and Maldives.
Speaking at the launch of South Asia's Hotspots he added: "We need to both scale up actions and strategies to build a more resilient world, and target interventions to help the most vulnerable."
Climate change could undermine living standards for the poorest
Changes in average weather unfold over months and years. As Vasugi can testify, in such hotspots, rising temperatures and changing rainfall patterns can dampen agricultural productivity, leave farming households floundering and drive migration.
Simultaneously, a warmer climate can also increase the propagation of vector-borne and other infectious diseases. For those working outside air-conditioned cubicles, extreme heat takes a toll on productivity and subsequently, income. It doesn't help that many hotspots are already in socially and economically vulnerable areas
At the frontlines in Sri Lanka are those living in the island's North, North Eastern and North Central districts, including Jaffna, Puttalam, Mannar, Kurunegalla, Trincomalee and Killinochchi, where the paddy seed processing center is located.
Vasugi's home has something in common with other hotspots across the region, such as Hyderabad in Pakistan, Cox's Bazar in Bangladesh and Chandrapur in India. Households in these areas tend to report low household consumption, poor road connectivity, limited access to markets, and other development challenges. Combined, these conditions make them deeply vulnerable to climate change.
These experiences on the ground inevitably impact the national economy. "In Sri Lanka, living standards could go down by around 5 percent, and in the worst-case scenario may decline by around 7 percent," said Muthukumara Mani, a lead economist in the World Bank South Asia Region and author of the report. "Under the worst-case scenario, GDP will decline by 7.7 percent, an estimated loss of 50 billion dollars."
19 million Sri Lankans could live in moderate or severe hotspots by 2050
While policymakers are worried by this information, Mani knows it doesn't necessarily help them prepare. So this report seeks to unpack where exactly changes will occur most, who will be impacted and what can be done to build resilience.
He and his team analyzed two future climate scenarios — one that is "climate-sensitive," in which some collective action is taken to limit greenhouse gas emissions. The other is "carbon-intensive," in which no action is taken. Both scenarios show rising temperatures throughout the region in the coming decades but it's no surprise that the carbon-intensive scenario is more worrying.
While policymakers are worried by this information, Mani knows it doesn't necessarily help them prepare. So this report seeks to unpack where exactly changes will occur most, who will be impacted and what can be done to build resilience.
He and his team analyzed two future climate scenarios — one that is "climate-sensitive," in which some collective action is taken to limit greenhouse gas emissions. The other is "carbon-intensive," in which no action is taken. Both scenarios show rising temperatures throughout the region in the coming decades but it's no surprise that the carbon-intensive scenario is more worrying.
According to the report, approximately 19 million people in Sri Lanka today live in locations that could become moderate or severe hotspots by 2050 under the carbon-intensive scenario. This is equivalent to more than 90 percent of the country's population.
Granular details include how effects will differ from country to country and from district to district throughout South Asia. In Sri Lanka, the Northern and North Western provinces emerge as the top two hotspots, followed by the much less densely populated North Central Province.
The highly urbanized and densely populated Western Province, which includes Colombo, is also predicted to experience a living standards decline of 7.5 percent by 2050, compared with a situation without changes in average weather. This is a substantial drop, with potentially large implications for the country, given that the province contributes more than 40 percent of Sri Lanka's GDP.
Overall, the analysis concludes that Sri Lanka's average annual temperatures could rise by 1.0°C to 1.5°C by 2050 – even if carbon emission reduction measures are taken as recommended by the Paris Agreement of 2015. If no measures are taken average temperatures in Sri Lanka could increase by up to 2.0°C.
Mani points out that this might not seem like a lot until you consider how just a two-week delay in monsoons can derail a farmer's harvest, or how a scorching day can drain a construction worker laboring on a scaffolding.
Investing in sustainable development could build resilience
"We need to follow an inclusive green growth path here," says Mohan Munasinghe, who was the keynote speaker at the launch. He drew on his experiences as Vice Chair of the UN Intergovernmental Panel on Climate Change (IPCC-AR4) and the Chairman of the Presidential Expert Commission on Sustainable Sri Lanka 2030 Vision, saying: "We have to make development more sustainable in a way that is climate-proof and which integrates mitigation and adaptation."
It is hoped that this information can help build a development blueprint by focusing resilience-building efforts on the most vulnerable locations and population groups. "The report provides the right data and climate simulations to help us put in place incentives, policies and smart solutions to protect communities across the country and boost their future development," said Anura Dissanayake Secretary of Mahaweli Development and Environment Authority.
In particular, the report explores how three strategies, already essential components of Sri Lanka's sustainable development programs, could help buffer vulnerable communities.
By increasing non-agricultural jobs by 30 percent relative to current levels, Sri Lanka could reduce the living standards burden from −7.0 to 0.1 percent. Other initiatives like reducing the time to reach a market and increasing average education attainment could also reduce the overall severity of climate-related living standards impacts. The report emphasizes that if these interventions were implemented together, they would likely yield greater benefits than if implemented individually.
In the end, the focus has to be on ensuring that climate change does not undo the considerable progress that South Asian countries have made in alleviating extreme poverty and raising living standards.
The key takeaway may be that governments don't have to choose between investing in development or climate-resilience – the two go hand in hand. As Mani concluded: "Sustainable development is the best adaptation strategy since it is associated with improved infrastructure, market-oriented reforms, enhanced human capabilities, and stronger institutional capacity to respond to the increasing threat of climate change and natural disasters."
The European Green Deal: Our new growth strategy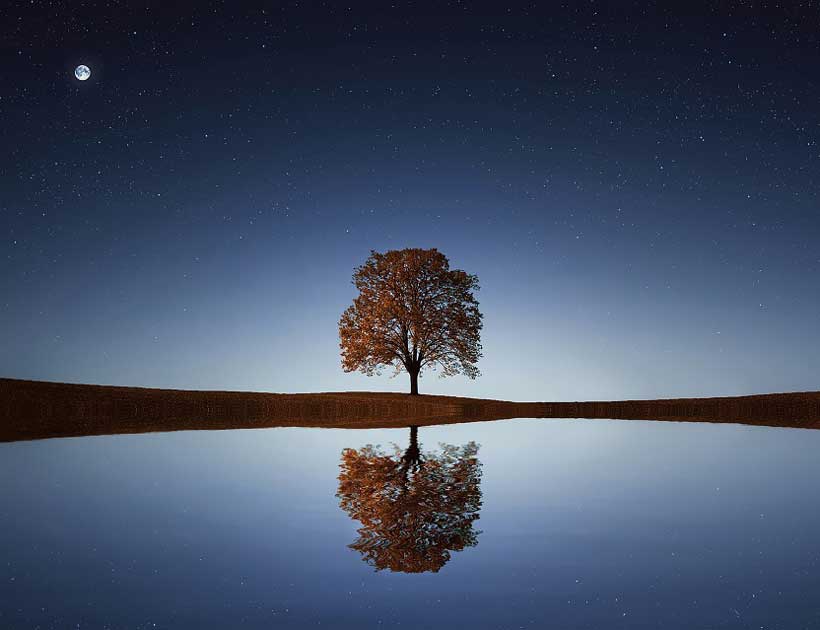 Do we, humans, want to continue living well and safely on this planet? Humanity faces an existential threat – the whole world is beginning to see. Forests burn from America to Australia. Deserts are advancing across Africa and Asia. Rising sea levels threaten our European cities as well as Pacific islands. Mankind has seen such phenomena before, but never at this speed.
Science tells us that we can still stop this epidemic, but we are running out of time. The new European Commission is wasting no time. Today, less than two weeks into our mandate, we present our roadmap for a European Green Deal.
Our goal is to become the first climate-neutral continent by 2050, slowing down global warming and mitigating its effects. This is a task for our generation and the next, but change must begin right now – and we know we can do it.
The European Green Deal that we present today is Europe's new growth strategy. It will cut emissions while also creating jobs and improving our quality of life.
It is the green thread that will run through all our policies – from transport to taxation, from food to farming, from industry to infrastructure. With our Green Deal we want to invest in clean energy and extend emission trading, but we will also boost the circular economy and preserve Europe's biodiversity.
The European Green Deal is not just a necessity: it will be a driver of new economic opportunities. Many European firms are already going green. They are cutting their carbon footprint and discovering the clean technologies. They understand that there are planetary boundaries: European companies of all sizes understand that everyone has to take care of our common home. They also know that if they discover the sustainable solutions of tomorrow, this will give them first mover advantage.
What businesses and change-makers need from us is easy access to financing. To pull this off, we will deliver a Sustainable Europe Investment Plan. It will support one trillion euros of investment over the next decade. We will work hand in hand with the European Investment Bank, Europe's climate bank.
Next March, we will propose the first-ever European Climate Law to chart the way ahead and make it irreversible: investors, innovators and entrepreneurs need clear rules to plan their long-term investments.
While we will promote transformation in how we produce and consume, live and work, we must also protect and accompany those who risk being hit harder by such change. This transition must work for all or it will not work at all. I will propose to set up a Just Transition Fund – and I want it to mobilise, together with the leverage of the European Investment Bank and private money, one hundred billion euros in investment over the next seven years. We will make sure that we help those European regions who will have to take a bigger step, so that we leave no one behind.
Across Europe, people young and old are not only asking for climate action. They are already changing their lifestyle: think of the commuters who take the bike or public transport, parents who choose reusable diapers, companies that renounce single-use plastics and bring sustainable alternatives to the market. Many of us are part of this European and global movement for climate.
Nine European citizens out of ten ask for decisive climate action. Our children rely on us. Europeans want their Union to act at home and lead abroad. In these very days, the whole world has gathered in Madrid for the United Nations' conference on climate, to discuss collective action against global warming.
The European Green Deal is Europe's response to our people's call. It is a deal by Europe, for Europe and a contribution for a better world. Every European can be part of the change.
This article by the President of the European Commission Ursula von der Leyen was published on the occasion of presentation of the European Green Deal.
Earth in Extremis While Trump Plays Ostrich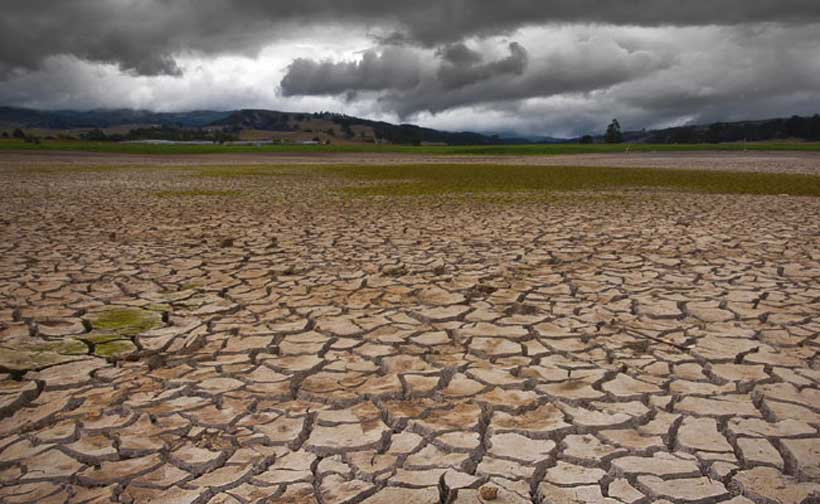 Authors: Dr. Arshad M. Khan and Meena Miriam Yust
Storms are savaging East Africa where rainfall in Ethiopia, Somalia, Kenya, Uganda and Tanzania is now over 300 mm (about a foot) higher than the 30-year mean tallied since 1981. The subsequent flooding and landslides have affected 2.8 million people displacing many and reportedly killing 300 according to the UN Office for the Coordination of Humanitarian Affairs.
Thousands of miles away at the other end of the Indian ocean, there is extreme dry heat across Australia with an 80 percent chance of exceeding the median maximum temperature for the October-February summer period. It has led to an early start to the bushfire season as about 140 are already raging in New South Wales. Among the worst is a vast and so far uncontrollable fire about 40 miles outside Sydney, with evacuation warnings along its perimeter.
The cause of such extreme weather at the two ends of the Indian Ocean is described by weather scientists as the dipole effect — a sea surface temperature difference between the Arabian Sea western end and the south of Indonesia eastern end. A positive dipole means warmer ocean temperatures in the west end and cooler in the east. A negative dipole is the opposite; and a neutral dipole, means even temperatures and normal weather in the adjacent land areas.
This year's warmer Indian Ocean temperatures in the western section have led to more storms and cooler, much wetter weather in East Africa, while cool waters pooling off Indonesia mean dry weather, causing extreme heat in Australia. At a 2C temperature difference, this positive dipole is one of the strongest Indian Ocean dipoles on record. Such a rare event occurring once in about 17 years in the past is now expected once in 6 years. Why? The culprit is climate change.
It projects a future of more frequent, more extreme weather unless we reduce greenhouse gas emissions and begin to eliminate the record high CO2 levels already in the atmosphere.
The rest of the world is not immune from extreme weather events. In a historic flood not too long ago this year, Venice's iconic St. Mark's square lay hip-deep in water threatening the frescoes in the church itself. And in the US, coastal flooding on the east coast has been featured by the New York Times (As Sea Levels Rise, So Do Ghost Forests, October 8, 2019). The 'ghost forests' refer to trees in coastal areas dying off due to frequent incursions of saltwater; it kills them from the roots up.
An excellent estimate of coastal flooding on the East and Gulf coasts, Encroaching Tides, was prepared by the Union of Concerned Scientists a five years ago. Sober reading, the report's prognosis of coastal inundation and sea level rise over the next three decades is of concern to communities from Maine to Texas. Adaptation to new norms, protective sea walls, economic consequences, the responsibilities of Municipalities, States and the Federal Government, and a retreat from heavily impacted areas are the conclusions. Is anybody listening?
The US is also not immune from fires. California's Kincade fire lasting two weeks through November 6 this year burnt almost 78,000 acres. The largest 2019 wildfire in the state, it was the largest ever for Sonoma county — evacuation orders and warnings covered almost everyone living in it. For the first eleven months of 2019 there have been 46,706 wildfires compared to 47,853 for all of 2018. Blame the downslope Santa Ana winds for fanning them.
If such is the state of our earth in extremis, COP25 the UN Climate Change Conference, is endeavoring to mitigate the major cause: climate change. It concludes in Madrid, Spain this week (Dec 13) having been displaced from Chile due to riots by an unhappy populace. And celebrity climate activist Greta Thunberg was obliged to hitch a yacht ride back across the Atlantic arriving just in time to demonstrate. Everything helps.
COP25's ambitious aim is to up the ante from the 2C temperature rise limit of the Paris agreement, adopted by COP24 last year in Poland, to only 1.5C. A laudable aim perhaps, yet the worst polluters since the industrial revolution are comfortably ensconced, enjoying their wealth, without bearing a heavier burden — in the case of the US very little as Donald Trump has withdrawn from the Paris agreement. Indeed a vexing state of affairs for the world when major players shirk their responsibilities.
Authors' Note: This article first appeared on Commondreams.org
Thanksgiving Also Means Giving Thanks for Our Planet
It is Thanksgiving holiday in the US. The Europeans do not celebrate Thanksgiving and the European Parliament has held an election. It has chosen former German Defense Minister Ursula von der Leyen as the new President of the European Commission. Hailing from a political family of conservatives — her father narrowly lost a party leadership election to Franz Josef Strauss — she is the first woman to hold the EU's top executive job.
Conservative or not, there is unanimity in the EU about climate change, and how the EU has to lead the transition to a healthier planet by planning the necessary upgrading of its social market economy.
If the Europeans are increasingly aware of the environmental challenges ahead, the UN Environment Programme has just issued its flagship Emissions Gap Report. As one might surmise, the 'gap' refers to the difference between what the world is doing to tackle climate change and what it needs to do to limit temperature increase to 1.5C. Our present ambitions of structural change from a fossil fuel economy is forecast in the report to lead to a catastrophic 3.2C rise.
Present California fires and coastal flooding of the eastern seaboard from the Carolinas down to Florida are just the top of the iceberg as are the European floods in Spain, Italy and France — and the temperature rise so far is a single degree Celsius.
The window to act is closing rapidly. As the UN report clarifies in stark terms, emissions will have to peak by 2020 to limit global warming to 1.5C without affecting economic growth. It turns out that of the 43 developed and emerging economies, all with the sole exception of Turkey will have peaked their emissions by 2020. Be 2030, 57 countries will have peaked. That is the good news.
By far the greatest emitters are China, the US, and then India and the EU. Together they account for 56 percent of greenhouse gasses emitted over the last decade. These therefore bear a heavy responsibility.
The bad news is that while these and other emitters have pledged to follow the guidelines of the Paris Agreement — except for the US because Trump withdrew from it — it is not enough. According to the UN report, their efforts will still result in a 3.2C rise by century's end to devastating effect.
It is logical then that efforts have to be intensified, and countries need to be more ambitious in their goals. A focus on innovation and domestic policies to encourage non-fossil fuel power generation would be clearly to their advantage. For example, energy produced from solar panels has soared from 50 Gigawatts in 2010 to 400 GW in 2015 with an expectation of 450+ GW by 2020.
The strong message of the report is for all sectors and their principals — national, state and local governments, mayors, corporations, their executives, civil society and civic leaders — to come together and act in concert if they are to avert a problem affecting our common home before it is too late. It is one way of giving thanks for what we have. The last five years have already been the warmest on record, the future can be expected to be worse if we do not act.