New UNWTO Report Helps Cities Manage Impact of Tourism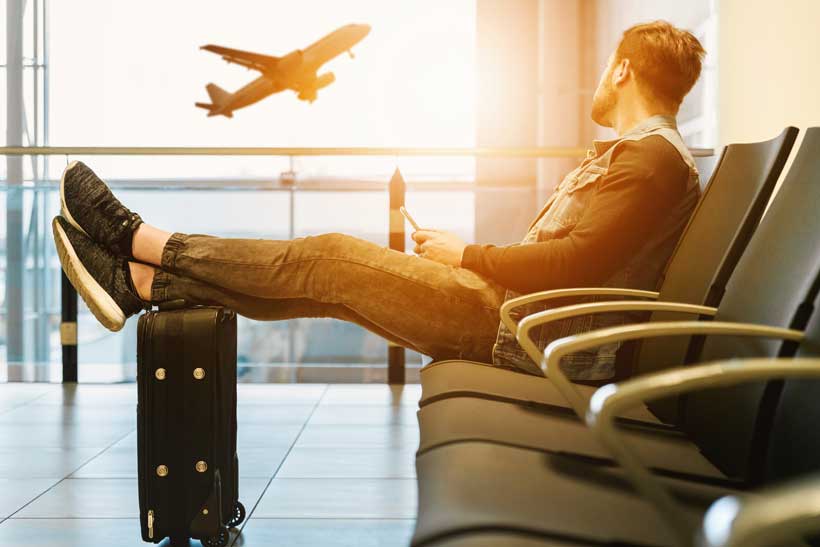 A new World Tourism Organization (UNWTO) report aims to help manage growing urban tourism flows and their impact on cities and residents. 'Overtourism'? Understanding and managing urban tourism growth beyond perceptions', was launched today during the 7th UNWTO Global Summit on Urban Tourism, in Seoul, Republic of Korea (16-19 September 2018).
The report examines how to manage tourism in urban destinations to the benefit of visitors and residents alike. It proposes eleven strategies and 68 measures to help understand and manage visitor growth. The report is the result of collaboration between UNWTO, the Centre of Expertise Leisure, Tourism & Hospitality (CELTH), Breda University of Applied Sciencesm and the European Tourism Futures Institute (ETFI) of NHL Stenden University of Applied sciences.
The recent growth of urban tourism requires the sector to ensure sustainable policies and practices that minimize adverse effects of tourism on the use of natural resources, infrastructure, mobility and congestion, as well as its socio-cultural impact. Increased reports of negative attitudes among local populations towards visitors, due to perceived overcrowding, noise and other issues, have led to the spread of terms such as 'overtourism' and 'tourismphobia' in the media.
"Governance is key. Addressing the challenges facing urban tourism today is a much more complex issue than is commonly recognized. We need to set a sustainable roadmap for urban tourism and place tourism in the wider urban agenda," said UNWTO Secretary-General Zurab Pololikashvili. "We must also ensure local communities see and benefit from the positive aspects of tourism", he added.
To better understand visitor management challenges in urban contexts, particularly the relationship between residents and visitors, the report includes an analysis of residents' perceptions towards tourism in eight European cities – Amsterdam, Barcelona, Berlin, Copenhagen, Lisbon, Munich, Salzburg and Tallinn.
"There is no one-size-fits-all solution to deal with overtourism. Instead tourism needs to be part of a city-wide strategy for sustainable development", Dr. Ko Koens of the Centre of Expertise Leisure, Tourism & Hospitality (CELTH) and Breda University of Applied Sciences concludes. The report recommends a common strategic vision among all stakeholders involved, bringing residents and visitors together and adopting careful planning which respects the limits of capacity and the specificities of each destination. "The involvement and support of local residents is key in achieving sustainable tourism", Professor Albert Postma of CELTH and NHL Stenden University of Applied Sciences explains. "Building shared responsibility amongst stakeholders directly or indirectly involved in tourism development is a key for ensuring long-term sustainability", involved researcher Bernadett Papp concludes.
Energy efficiency is the cornerstone for building a secure and sustainable energy system
A global effort to deploy the right energy efficiency policies could, on its own, see greenhouse gas emissions peak quickly and then fall even as the global economy doubles between now and 2040, according to the IEA's latest analysis on energy efficiency.
Energy Efficiency 2018 examines the opportunities for improving global energy efficiency to 2040, and finds that efficiency gains alone could allow the world to extract twice as much economic value from the energy it uses compared to today. Doing so would reduce energy bills for consumers by more than $500 billion dollars per year, lower energy imports and cut air pollution in cities – a key issue for many countries.
The report sets out a vision for 2040 with 60% more building space and 20% more people, and double global GDP, while using only marginally more energy than today and cutting greenhouse gas emissions by 12%. Delivering this vision requires an immediate step up in policy action. For example, countries would need to continue to push up the efficiency of both cars and trucks, building on the progress made in recent years.
Another priority is the efficiency of air conditioners, as highlighted in the IEA's recent report The Future of Cooling. This demonstrated that air conditioners could be twice as efficient as they are today with the right policies in place. Global investment in energy efficiency will need to rise significantly, but this investment will pay back threefold through energy savings alone.
This new analysis comes in the wake of the new report by the Intergovernmental Panel on Climate Change (IPCC) that reminds us that global greenhouse gas emissions need to peak quickly and then decline for the world to meet its commitments under the Paris Agreement. Energy efficiency and bioenergy – two areas where the IEA has been shining a light recently – are both critical to this effort.
Energy Efficiency 2018 outlines a global strategy focused on what governments can do to capture the economic, social and environmental benefits of enhanced energy efficiency. IEA's global analysis of energy efficiency has identified the key actions that can deliver the most positive impact. This includes improving the efficiency of buildings and industry. It also highlights the importance of areas such as aviation and shipping, where energy efficiency is becoming increasingly important.
"While various countries are endowed with different energy resources – whether it's oil, gas, wind, solar or hydropower – every single country has energy efficiency potential," said Dr Fatih Birol, the IEA's Executive Director. "Efficiency can enable economic growth, reduce emissions and improve energy security. Our study shows that the right efficiency policies could alone enable the world to achieve more than 40% of the emissions cuts needed to reach its climate goals without requiring new technology. Thanks to the critical importance of energy efficiency in building a secure and sustainable future, the IEA considers it the 'first fuel' and facilitates the exchange of best practices among advanced and emerging economies."
Recent trends show that policy efforts have weakened in recent years. In other words, the improvements in energy efficiency that were seen in recent years are now slowing down as fewer new standards and policies were introduced in the past two years. This has contributed to the acceleration in energy demand growth that was observed in 2017.
This weakening of efficiency progress is concerning at a time when global energy demand is growing, especially as the new IEA analysis shows just how much potential gains remain. To answer this question, the report asks what would happen if all energy efficiency opportunities were taken up. All the opportunities identified are fully cost effective and use only technologies already available today.
The report introduces the IEA's Efficient World Strategy, which identifies where the efficiency opportunities exist and sets out the policies required to be put in place to capture them. It offers a blueprint to Governments to improve their economies and lower their emissions. It also maps out how to meet key elements of the UN's Sustainable Development Goals relating to energy.
"The IEA is working actively with Governments across the world to enact the right policies for enhancing energy efficiency," said Dr Birol. "We know there is an appetite for focused solutions, and this is what the Efficient World Strategy offers. We look forward to working with countries to deliver the benefits of energy efficiency, and we call on governments to prioritise the actions that can help them meet their energy and climate goals."
Changing Nature of Competitiveness Poses Challenges for Future of the Global Economy
The changing nature of economic competitiveness in a world that is becoming increasingly transformed by new, digital technologies is creating a new set of challenges for governments and businesses, which collectively run the risk of having a negative impact on future growth and productivity. This is the key finding of the World Economic Forum's Global Competitiveness Report, which is published today.
According to the report, which in 2018 uses a brand new methodology to fully capture the dynamics of the global economy in the Fourth Industrial Revolution, many of the factors that will have the greatest impact in driving competitiveness in the future have never been the focus of major policy decisions in the past. These include idea generation, entrepreneurial culture, openness, and agility.
The new tool maps the competitiveness landscape of 140 economies through 98 indicators organised into 12 pillars. For each indicator, using a scale from 0 to 100, it indicates how close an economy is to the ideal state or "frontier" of competitiveness. When combining these factors, the United States achieves the best overall performance with a score of 85.6, ahead of Singapore and Germany. The average score for the world is 60, 40 points away from the frontier.
One unifying theme among the world's most competitive economies is that they all possess considerable room for improvement. For example, while the report's Global Competitiveness Index finds that Singapore is the most 'future-ready' economy, it trails Sweden when it comes to having a digitally skilled workforce. Switzerland, meanwhile, has the most effective labour for reskilling and retraining policies and US companies are the fastest when it comes to embracing change.
One of the report's most concerning findings is the relative weakness across the board when it comes to mastering the innovation process, from idea generation to product commercialization. Here, 103 countries score lower than 50 in this area of the index which is topped by Germany, followed by the United States and Switzerland. The report notably finds that attitude towards entrepreneurial risk is the most positive in Israel and tends to be negative in several East Asian economies. Canada has the most diverse workforce and Denmark's corporate culture is the least hierarchical, both critical factors for driving innovation.
"Embracing the Fourth Industrial Revolution has become a defining factor for competitiveness. With this Report, the World Economic Forum proposes an approach to assess how well countries are performing against this new criterion. I foresee a new global divide between countries who understand innovative transformations and those that don't. Only those economies that recognize the importance of the Fourth Industrial Revolution will be able to expand opportunities for their people," said Klaus Schwab, Founder and Executive Chairman, World Economic Forum.
Openness must be complemented by inclusion
At a time of escalating trade tensions and a backlash against globalization, the report also reveals the importance of openness for competitiveness. For example, those economies performing in indicators that denote openness such as low tariff and non-tariff barriers, ease of hiring foreign labour and collaboration in patent application among others also tend to perform well in terms of innovation and market efficiency. This data suggests that global economic health would be positively impacted by a return to greater openness and integration. However, it is critical that policies be put in place to improve conditions of those adversely affected by globalization within countries.
The report also presents a strong argument that redistributive policies, safety nets, investments in human capital, as well as more progressive taxation aimed at addressing inequality do not need to compromise an economy's levels of competitiveness. With no inherent trade-off between competitiveness and inclusion, it is possible to be pro-growth and inclusive at the same time. For example, workers in the Index's ten most competitive economies work on average five hours less per week than workers in the three BRICS economies – Brazil, India and Russia – for which working time data is available.
A key message from the report is the need for a broad-based approach to raising competitiveness – a strong performance in one area cannot make up for a weak performance in another. This is especially true when it comes to innovation: while it is true that a strong focus on technology can provide leapfrogging opportunities for low and middle income countries, governments must not lose sight of 'old' developmental issues, such as governance, infrastructure and skills. In this light one worrying factor thrown up by this year's Index is the fact that, for 117 of the 140 economies surveyed, quality of institutions remains a drag on overall competitiveness.
"Competitiveness is neither a competition nor a zero-sum game—all countries can become more prosperous. With opportunities for economic leapfrogging, diffusion of innovative ideas across borders and new forms of value creation, the Fourth Industrial Revolution can level the playing field for all economies. But technology is not a silver bullet on its own. Countries must invest in people and institutions to deliver on the promise of technology." said Saadia Zahidi, Member of the Managing Board and Head of the Centre for the New Economy and Society.
Regional and country highlights
With a score of 85.6 out of 100, the United States is the country closest to the frontier of competitiveness. It notably leads the Business dynamism pillar, thanks to its vibrant entrepreneurial culture, the Labour market pillar (score of 81.9 out of 100) and the Financial system (92.1) pillar. These are among the several factors that contribute to making the US' innovation ecosystem one of the best in the world (86.5, 2nd behind Germany). The country's institutional framework also remains relatively sound (74.6, 13th). However, there are indications of a weakening social fabric (63.3, down from 65.5) and worsening security situation (79.1, 56th)—the United States has a homicide rate five times the advanced economies' average. It is far from the frontier in areas such as checks and balances (76.3, 40th), judicial independence (79.0, 15th), and corruption (75.0, 16th). The country also lags behind most advanced economies in the Health pillar, with healthy life expectancy at 67.7 years (46th), three years below the average of advanced economies, and six years less than Singapore and Japan. Finally, ICT adoption is relatively low compared to other advanced economies, including aspects such as mobile-broadband subscriptions and internet users. With a score of 71.2, the United States trails Korea by a full 20 points.
In addition to the United States, other G20 economies in the top 10 include Germany (3rd, 82.8), Japan (5th, 82.4) and the United Kingdom (8th, 82.0). G20 results are highly diverse. Almost 30 points, and 80 ranks separate the United States from Argentina (81st, 57.5), the worst performing G20 economy.
Singapore ranks second in the overall rankings (score of 83.5), with openness as the defining feature of this global trading hub and one of the main drivers of its economic success. The country also leads the infrastructure pillar, with a nearly perfect score of 95.7, thanks to its world-class transport infrastructure and connectivity.
Besides Singapore and Japan, Hong Kong SAR (7th, 82.3) is the third economy from East Asia and the Pacific region in the top ten, confirming the widely held view that overall growth momentum in the region is set to last. These three economies boast world-class physical and digital infrastructure and connectivity, macroeconomic stability, strong human capital, and well-developed financial systems. Australia (14th, 78.9) and Korea (15th, 78.8) are among the top 20. The biggest gap in this region lies in the development of an innovation ecosystem—New Zealand ranks 20th on the Innovation Capability pillar, while the Republic of Korea ranks 8th. Emerging markets such as Mongolia (99th , 52.7), Cambodia (110th, 50.2) and Lao PDR (112th, 49.3) are only half way to the frontier, making them vulnerable to a sudden shock, such as a faster-than-expected rise in interest rates in advanced economies and escalating trade tensions.
Of the BRICS grouping of large merging markets, China is the most competitive, ranking 28 in the Global Competitiveness Index with a score of 72.6. It is followed by Russia which is ranked 43. These are the only two in the top 50. Next is India, which ranks 58, up five places on 2017: with a score of 62, it registers the largest gain of any country in the G20. India is followed by South Africa, which falls 5 places this year to 67. Last is Brazil, which slips 3 places to 72.
Europe is made up of a very competitive north-west, a relatively competitive south-west, a rising north-east region and a lagging south-east. Despite continuing fragility from recent political shifts, the continent's basic competitiveness factors, such as health, education, infrastructure and skills, are firmly in place. Sweden (9th, 81.7) is the highest ranked of the Nordic economies, while France (17th, 78.0) is among the top 20. The greatest disparities in the region lie in national innovation ecosystems, with countries in Eastern Europe and the Balkans lacking basic innovation infrastructure, while countries such as Germany and Switzerland set the global standards for innovation.
Chile (33rd, 70.3) leads the Latin America and the Caribbean region by a wide margin, ahead of Mexico (46th, 64.6) and Uruguay (53rd, 62.7). Venezuela (127th, 43.2) and Haiti (138th, 36.5) close the march. The region's competitiveness remains fragile and could be further jeopardized by a number of factors including increased risk from trade protectionism in the United States; spillover of Venezuela's economic and humanitarian crisis; policy uncertainty from elections in the region's largest economies, and disruptions from natural disasters threatening the Caribbean. Insecurity and weak institutions are two of the biggest challenges for most countries.
Competitiveness performance in the Middle East and North Africa remains diverse, with Israel (20th, 76.6) and the United Arab Emirates (27th, 73.4), leading the way in the region. Saudi Arabia is in 39th position with a score of 67.5 out of 100. A focus on intra-region connectivity, in combination with improvements in ICT readiness and investment in human capital would improve the region's capacity to innovate, foster business dynamism and increase its competitiveness performance.
Seventeen of the 34 sub-Saharan African economies studied are among the bottom 20, and the region's average (45.2) placed it less than halfway to the frontier. Mauritius (49th, 63.7) leads the region, ahead of South Africa and nearly 30 points and 91 places ahead of Chad (140th, 35.5). Kenya is in 93rd position with a score of 53.7 while Nigeria is in 115th position with a score of 47.5 out of 100.
Nearly Half the World Lives on Less than $5.50 a Day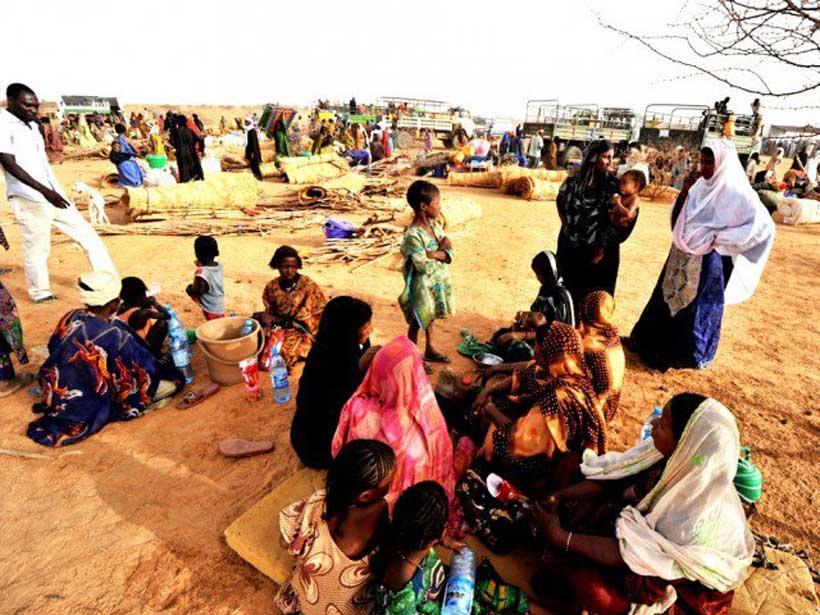 Economic advances around the world mean that while fewer people live in extreme poverty, almost half the world's population — 3.4 billion people — still struggles to meet basic needs, the World Bank said.
Living on less than $3.20 per day reflects poverty lines in lower-middle-income countries, while $5.50 a day reflects standards in upper-middle-income countries, the World Bank said in its biennial Poverty and Shared Prosperity Report, "Piecing Together the Poverty Puzzle."
The World Bank remains committed to achieving the goal of ending extreme poverty, defined as living on less than $1.90 a day, by 2030. The share of the world's population living in extreme poverty fell to 10 percent in 2015, but the pace of extreme poverty reduction has slowed, the Bank warned on Sept. 19.
However, given that economic growth means that a much greater proportion of the world's poor now live in wealthier countries, additional poverty lines and a broader understanding of poverty are crucial to fully fighting it, the report says.
"Ending extreme poverty by 2030 and boosting shared prosperity are our goals, and we remain committed to them," said World Bank Group President Jim Yong Kim. "At the same time, we can take a broader view of poverty at different levels and dimensions around the world. This view reveals that poverty is more widespread and entrenched, underlining the importance of investing in people."
While rates of extreme poverty have declined substantially, falling from 36 percent in 1990, the report's expanded examination of the nature of poverty demonstrates the magnitude of the challenge in eradicating it. Over 1.9 billion people, or 26.2 percent of the world's population, were living on less than $3.20 per day in 2015. Close to 46 percent of the world's population was living on less than $5.50 a day.
The report also goes beyond monetary measures of poverty to understand how access to adequate water and sanitation, education, or electricity affect a family's well-being. And since the burdens of poverty often fall most heavily on women and children, the report analyzes how poverty can vary within a household.
The report finds that the incomes of the poorest 40 percent grew in 70 of the 91 economies monitored. In more than half of the economies, their incomes grew faster than the average, meaning they were getting a bigger share of the economic pie. However, progress in sharing prosperity lagged in some regions of the world. The report also warns that data needed to assess shared prosperity is weakest in the very countries that most need it to improve. Only one in four low-income countries and four of the 35 recognized fragile and conflict-affected states have data on shared prosperity data over time.
The new measures allow the World Bank to better monitor poverty in all countries, in multiple aspects of life, and for all individuals in every household.
REGIONAL SNAPSHOTS
East Asia and Pacific: The region was one of the best performers in shared prosperity: The incomes of the poorest 40 percent of the population grew on average 4.7 percent between 2010 and 2015. East Asia not only had the largest reductions in extreme poverty, but also in the proportion of people living on less than $3.20 and $5.50 per day. While extreme poverty is very low, the region saw a higher percentage of people lacking access to sanitation.
Europe and Central Asia: Many countries in the region suffered setbacks in the growth of incomes of its bottom 40. On the other hand, several economies whose bottom 40 suffered large declines because of the financial and the debt crises were recovering. Among developing regions, Europe and Central Asia had the lowest percentage of people living under the $3.20 and $5.50 poverty lines. However, in the share of people lacking schooling enrollment, it performs less well than either East Asia and Pacific or Latin America and the Caribbean.
Latin America and the Caribbean: The region saw less shared prosperity from 2010 to 2015 than in previous years as its economies were impacted by a slowdown in global commodity prices. The region had almost 11 percent living on less than $3.20 a day and over 26 percent on less than $5.50 a day in 2015. Poverty in non-monetary dimensions such as lack of access to drinking water, adequate sanitation or electricity was much less associated with monetary aspects.
Middle East and North Africa: Even though the region saw an increase in the number of people living on less than $1.90 a day, levels of extreme poverty remained low. However, the region had more people living on less than $5.50 per day in 2015 than in 1990. Additionally, almost one in seven people lacks adequate sanitation.
South Asia: the region saw impressive growth of the incomes of its bottom 40 between 2010 and 2015. Despite a 35-percentage point decline in extreme poverty between 1990 and 2015, the region registered only an 8 percent decrease in people living on less than $3.20 a day, and over 80 percent of the region still lived below $5.50 per day in 2015. Also, the number of people in the region living in households without access to electricity or adequate sanitation was far greater than those living in monetary poverty.
Sub-Saharan Africa: A third of the countries in the region experienced negative income growth for the bottom 40 percent of their populations. The region with the largest number of extreme poor, Africa saw its population nearly double between 1990 and 2015, with one of the largest increases in population being for those living on less than $3.20 and more than $1.90. The poor suffered from multiple deprivations such as low consumption levels and lack of access to education and basic infrastructure services.