New UNWTO Report Helps Cities Manage Impact of Tourism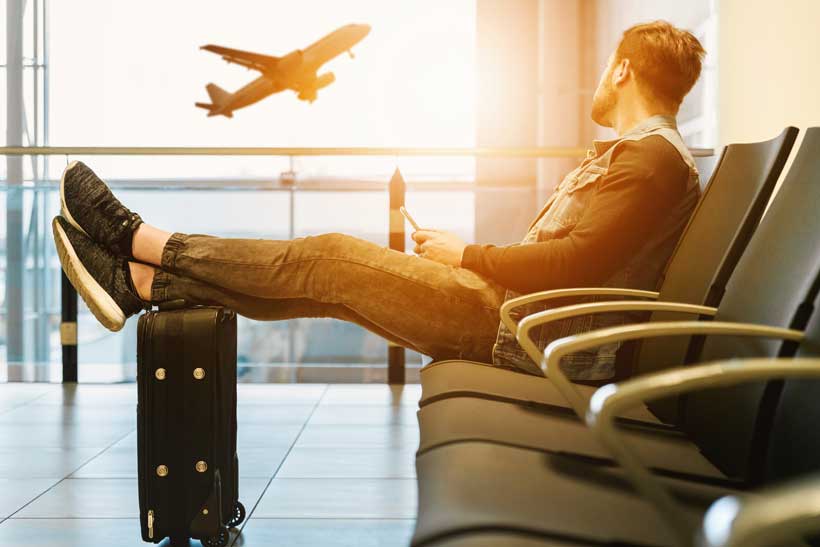 A new World Tourism Organization (UNWTO) report aims to help manage growing urban tourism flows and their impact on cities and residents. 'Overtourism'? Understanding and managing urban tourism growth beyond perceptions', was launched today during the 7th UNWTO Global Summit on Urban Tourism, in Seoul, Republic of Korea (16-19 September 2018).
The report examines how to manage tourism in urban destinations to the benefit of visitors and residents alike. It proposes eleven strategies and 68 measures to help understand and manage visitor growth. The report is the result of collaboration between UNWTO, the Centre of Expertise Leisure, Tourism & Hospitality (CELTH), Breda University of Applied Sciencesm and the European Tourism Futures Institute (ETFI) of NHL Stenden University of Applied sciences.
The recent growth of urban tourism requires the sector to ensure sustainable policies and practices that minimize adverse effects of tourism on the use of natural resources, infrastructure, mobility and congestion, as well as its socio-cultural impact. Increased reports of negative attitudes among local populations towards visitors, due to perceived overcrowding, noise and other issues, have led to the spread of terms such as 'overtourism' and 'tourismphobia' in the media.
"Governance is key. Addressing the challenges facing urban tourism today is a much more complex issue than is commonly recognized. We need to set a sustainable roadmap for urban tourism and place tourism in the wider urban agenda," said UNWTO Secretary-General Zurab Pololikashvili. "We must also ensure local communities see and benefit from the positive aspects of tourism", he added.
To better understand visitor management challenges in urban contexts, particularly the relationship between residents and visitors, the report includes an analysis of residents' perceptions towards tourism in eight European cities – Amsterdam, Barcelona, Berlin, Copenhagen, Lisbon, Munich, Salzburg and Tallinn.
"There is no one-size-fits-all solution to deal with overtourism. Instead tourism needs to be part of a city-wide strategy for sustainable development", Dr. Ko Koens of the Centre of Expertise Leisure, Tourism & Hospitality (CELTH) and Breda University of Applied Sciences concludes. The report recommends a common strategic vision among all stakeholders involved, bringing residents and visitors together and adopting careful planning which respects the limits of capacity and the specificities of each destination. "The involvement and support of local residents is key in achieving sustainable tourism", Professor Albert Postma of CELTH and NHL Stenden University of Applied Sciences explains. "Building shared responsibility amongst stakeholders directly or indirectly involved in tourism development is a key for ensuring long-term sustainability", involved researcher Bernadett Papp concludes.
UNWTO and Ministry of Tourism of Indonesia join forces to promote gastronomy tourism
The World Tourism Organization (UNWTO) together with the Ministry of Tourism of Indonesia have announced the launch of the UNWTO Gastronomy Tourism Product Development Project.
With the aim of advancing the contribution of tourism to economic growth, job creation and cultural preservation, UNWTO is to offer its support to the Ministry of Tourism of Indonesia as it develops gastronomy tourism in Ubud, Bali, Indonesia.
The project will help Ubud design and develop innovative gastronomy tourism experiences that link the public and private sectors. The joint initiative will also help to better connect the various parts of the value chain and highlight the destination's tourism attractions and products.
"Gastronomy tourism can contribute to a number of the Sustainable Development Goals. As the United Nations specialized agency for global tourism, UNWTO is delighted to be working with Indonesia to grow the gastronomy tourism sector in Ubud. We are confident that this project will create new jobs and opportunities for local communities while supporting the diversification of experiences and destinations within Bali," UNWTO Secretary-General Zurab Pololikashvili said.
This project kicked off on 11 June 2019 with the first field visit by UNWTO experts. The delegation met key stakeholders in the region, held interviews and focus groups with representatives from Ministry of Tourism of Indonesia, the Government of Gianyar (Bali), and other key stakeholders, and visited several gastronomy tourism sites.
This project will be developed with the aim of advancing tourism's contribution to the Sustainable Development Goals, especially to SDG 1 (End Poverty), SDG 5 (Gender Equality), SDG 8 (Decent Work and Economic Growth), and SDG 12 (Responsible Production and Consumption) through job creation, the empowerment of women, and the reduction of poverty and inequality.
In Indonesia, gastronomy tourism draws on a unique combination of history, culture and food. It maintains the rituals and ceremonies involved in traditional cooking processes while at the same time celebrating contemporary gastronomy.
The Gianyar region, where Ubud is located, is one of the main destinations within Bali, welcoming more than 3 million visitors a year or 17% of total visitors to Bali. Ubud was selected for the initiative since it has all the necessary elements to develop a successful gastronomy tourism destination.
UNWTO and Barça Innovation Hub Launch Global Sports Tourism Start-up Competition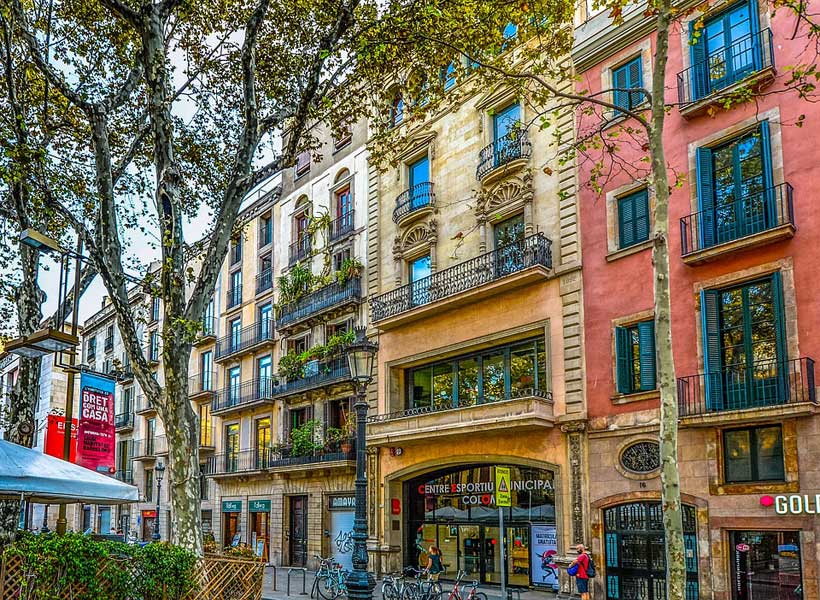 The World Tourism Organization (UNWTO) in collaboration with Barça Innovation Hub (BIHUB) and with the support of the Qatar National Tourism Council (QNTC), has announced the launch of the 1st UNWTO Sports Tourism Start-up Competition. The initiative is designed to identify projects and innovations that can transform the sports tourism sector in the near future.
Increasing demand from tourists and the growing influence of sports on destinations' popularity have combined to make sports tourism one of the segments with the greatest potential for socioeconomic development opportunities, attracting growing levels of government interest. The 1st UNWTO Sports Tourism Start-up Competition, launched by UNWTO and BIHUB, with the support of QNTC, is looking for start-ups with disruptive ideas focused on solving real needs and addressing knowledge gaps in the growing sports tourism sector.
In all, 20 start-ups will be shortlisted by a panel of international experts and sports and tourism stakeholders, drawn from the public and private sectors, academia and civil society. The shortlisted start-ups will be announced on the competition's website. The panel will then select five semi-finalists who will all be invited to Barcelona to pitch their ideas to sports experts, government representatives, tourism business leaders and international investors.
"We are pleased to be partnering with the Barça Innovation Hub to harness the potential of sports tourism to stimulate creativity, innovation and sustainable growth. Through this competition, start-ups with disruptive visions can propose new ideas that will allow the sports tourism sector to contribute to the Sustainable Development Goals. We thank BIHUB for their vision and collaboration and, as we move towards the 2022 FIFA World Cup in Qatar, we thank the QNTC for their support for this exciting project," said UNWTO Secretary-General Zurab Pololikashvili as he opened the competition.
As part of the partnership with QNTC, the winning ideas will also be considered for implementation in Qatar, which is gearing up to host the FIFA World Cup 2022.
His Excellency Mr. Akbar Al Baker, Secretary General of QNTC, commented, "At QNTC we believe sporting events have a unique power to bring people of the world together, and that is also why sports tourism is a key focus area in our tourism vision. We look forward to seeing the innovative ideas that will come through the inaugural Sports Tourism Start-Up Competition and hope that one of them will come to life in Qatar."
Marta Plana, Director of BIHUB, added: "We are very pleased to work together with UNWTO to develop tourism in relation to the sports industry, a growing sector, and identify companies with the talents to help achieve this. Barcelona is a city linked to design and innovation, and a tourism hub. At BIHUB we want to make Barcelona the Silicon Valley of the sports industry and to use our experience as a tourist attraction, with the FC Barcelona museum the most visited in the Catalan region and more than 4 million people visiting our ground every year."
Sustainability a Key Part of Tourism Policies, But More Still to Be Done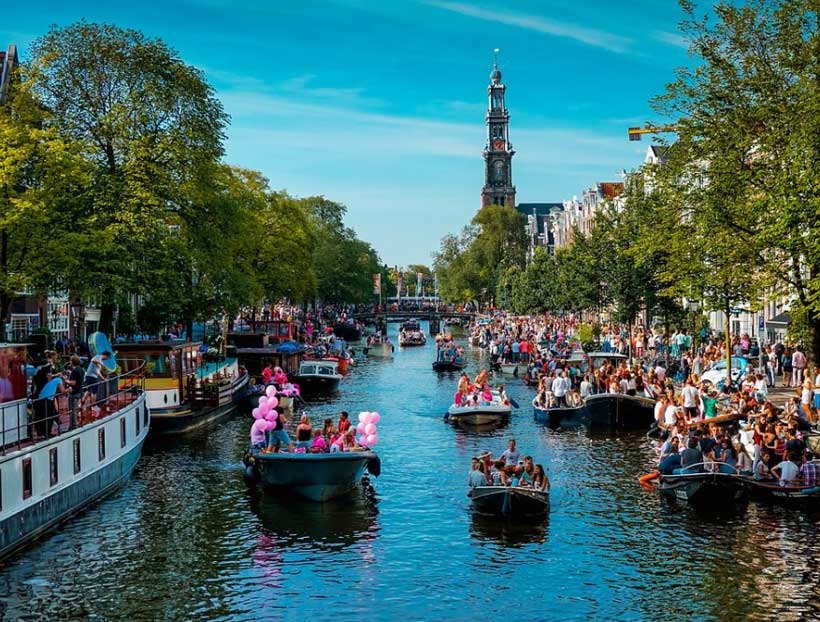 Countries around the world are integrating sustainability in their tourism policies but the evidence on the results of their implementation remains limited, research carried out for the first "Baseline Report on the Integration of Sustainable Consumption and Production Patterns into Tourism Policies" has found.
The Baseline Report, prepared by the World Tourism Organization (UNWTO) in collaboration with United Nations Environment (UN Environment) and with support from the Government of France, is the first global assessment of sustainable consumption and production (SCP) factors within national tourism policies. A total of 101 UNWTO Member States participated in this groundbreaking exercise.
All the tourism policies analyzed refer to sustainability as part of their objectives or vision and 55% address sustainability as a cross cutting element. At the same time, 67% of tourism policies include references to resource efficiency and 64% connect sustainability with the competitiveness of the sector. Tourism policy makers are aware of the importance of SCP but the references to policy instruments aiming at SCP implementation are limited and so is the evidence available for other aspects beyond the economic performance of the sector.

Celebrating the release of the Baseline Report, UNWTO Secretary-General Zurab Pololikashvili says: "Sustainability and competitiveness go hand in hand. Destinations and businesses can flourish while making a meaningful contribution to sustainability in several ways, including through the efficient use of resources, promoting biodiversity conservation and taking action to fight climate change".
Advancing SCP practices in the tourism sector is essential if the sector is to contribute effectively to sustainable development and the 2030 Agenda. With this in mind, UNWTO has also launched the Sustainable Tourism Policy Talks alongside the Baseline Report. The series of talks feature interviews with Ministers of Tourism on the implementation of national tourism policies.
One Planet Sustainable Tourism Programme
The Sustainable Tourism Programme aims at scaling up SCP practices that boost the efficient use of natural resources in tourism while producing less waste and addressing the challenges of climate change and biodiversity.
UNWTO is the lead of the One Planet Sustainable Tourism Programme with the Government of France as Co-Lead and in collaboration with UN Environment.
The programme acts as an implementation mechanism for SDG12 and the Baseline Report and Sustainable Tourism Policy Talks directly contribute to the implementation of One Planet objectives.