ADB Supports First Distributed Renewable Energy System in Mongolia
The Asian Development Bank's (ADB) Board of Directors has approved a $40 million loan to develop a 41 megawatt (MW) distributed renewable energy system—a first-of-its-kind in Mongolia using a variety of renewable energy technologies to supply power and heating in the remote and less-developed western regions of the country.
The project will also be cofinanced by a $14.6 million grant from the Strategic Climate Fund (SCF) under the Scaling Up Renewable Energy Program in Low-Income Countries, one of the Climate Investment Funds designed to support scaled-up deployment of renewable energy solutions to increase energy access and economic opportunities, and a $6.0 million grant from the Japan Fund for the Joint Crediting Mechanism (JFJCM), which supports the adaptation of advanced low-carbon technologies in ADB-supported projects.
"A clean, reliable, and sustainable energy sector is needed to boost economic growth in western Mongolia while addressing the need to reduce carbon and air pollutant emissions," said ADB Principal Energy Specialist for East Asia Mr. Shigeru Yamamura. "The 41 MW renewable energy system that the project will finance will not only make the energy sector less carbon intensive, but also help the country's efforts in meeting its commitment under the Paris climate agreement to reduce carbon emissions by 14% by 2030."
The Upscaling Renewable Energy Sector Project will help develop a 40.5 MW distributed renewable energy system using solar photovoltaic and wind powers with advanced battery storage technology and energy management systems to supply clean and reliable electricity to geographically scattered local towns in western Mongolia, which rely on high-cost and high-carbon-intensive electricity imports from neighboring countries. Meanwhile, the project will also showcase a 500-kilowatt thermal shallow-ground heat pump system, which will supply pollutant-free space heating in public buildings. This system could be scaled up in the future and, ultimately, help mitigate local air pollution during winter.
The distributed renewable energy system financed by the project will help connect more than 258,313 people in the project areas to clean and reliable electricity and heat supply, while a total of 87,968 tons of carbon dioxide emissions annually will be avoided by 2023.
The project will also help enhance the ability of the local electricity utilities and related agencies to manage a stable electricity supply. In addition, it will  help build a foundation for future private renewable energy investment in western Mongolia by supporting preparation of long-term renewable energy investment plan.
The total cost of the project is $66.22 million, with the Government of Mongolia contributing $5.62 million. It is expected to be completed by 2023.
The Government of Mongolia has been making efforts to increase renewable energy use since 2000. However, the share of renewable energy in Mongolia's energy mix remains low at 12%. ADB's assistance for this project will help the government meet its goals under its State Policy on Energy, 2015–2030, which aims to raise the share of renewable energy to 20% by 2023 and 30% by 2030.
Best Practice: Why Going Green Is Best for Business
Why Going Green is Best for Business
Over recent years, more companies have turned their attention to becoming greener and more environmentally friendly. But once the pandemic hit, companies shifted their focus away from initiatives, choosing to prioritize recouping their losses and staying afloat. However, dropping their environmental goals to protect their growth can be seen as short-sighted.
According to research data collected from over 35 countries, businesses, on average, perform better when employing green practices for multiple reasons. And while it might be difficult for some to make the changes needed to see this increased performance, companies like Signet in Australia understand the importance of staying committed to their eco-friendly ventures.
Tap into Emerging Niche Markets
A company can open itself to untapped niche markets and emerging trends by offering new green products and services, which is a great way to differentiate the company from its competitors. In some cases, companies committed to reducing their carbon footprint and boosting their green initiatives received millions in investment during the pandemic when most others struggled to keep their doors open. And as the world continues to struggle post-pandemic, these investments become invaluable.
D'light, a company dedicated to lighting solutions for those without access to any electricity, was able to help over 100 million people in 70 countries with their green products, simultaneously acquiring US$ 197 million in investment. In addition, Danish energy supplier, Ørsted, was named the most sustainable company in the world. Their success came from transforming themselves into green energy suppliers, and as a result, they have seen accelerated profits on their books.
Catering to these niche markets makes businesses the leaders of their sectors, allowing them to expand rapidly into international markets. And while such environments may only be realistic for some, it is possible to reexamine working practices and processes to make them more accessible.
Increased Efficiency
By making processes greener, companies can benefit from efficiency gains in the form of lower energy costs, securing green tax credits, and improving overall operational efficiency, to name a few. Moreover, these types of gains directly lead to commercial benefits. They can be as simple as printing fewer documents, reducing electrical usage in offices, and employing reusable or refillable items where possible.
In the UK, 78% of businesses investing in green technologies have benefited tremendously. And for large companies, like Procter & Gamble, this can translate into billions. On the other end of the spectrum, however, those causing environmental harm should be prepared to face ever-increasing costs and negative impacts within their business spheres.
Improved Employee Motivation
As eco-friendly business practices become the way of the future, job seekers are showing more interest and desire to work for companies committed to this cause. It is a common belief that if an employer cares for the environment and sustainability, they will care for their employees, which ultimately leads to higher job satisfaction.
These work environments facilitate an increased feeling of purpose, which in turn, makes work feel more meaningful. In addition, a recent poll indicates that millennials and Gen Z's have far higher levels of concern for the environment. And considering these are the generations currently breaking into the job market, it is more logical to cater to this consideration.
By some estimates, there could be as much as a 16% boost to employee productivity in companies following greener trajectories.
Increased Engagement
Nearly all consumers worry about at least one environmental issue, with roughly half going as far as boycotting companies they deem too harmful. Ultimately, they want to make more responsible purchases, which should be viewed as an opportunity, not an obstacle. Making it easier for people to access clear recycling and sustainability information on packaging can help them make better choices and build loyalty to certain brands.
Along with more customers, green initiatives are appealing to stakeholders and investors. According to research focusing on American companies from 1993-2009, those with high sustainability had far superior stock market performances, leading to more lucrative investments. Additionally, investors have started to expect a lot more regarding these practices, made evident by the increase of global sustainability investments to US$30.7 trillion by April 2019.
Polysolar, which specializes in glazed windows that generate electricity, raised more than double the investment amount it was after through crowdfunding alone. Likewise, Unilever, attempting to rectify a poor history of exploitation, has already received increased engagement and loyalty thanks to the changes it is making.
Going green is not a simple process or quick fix. Business spheres differ and require different approaches to achieve a more eco-friendly impact. It takes effort and commitment to sustain for businesses and consumers alike. But, regardless of which side of the spectrum you fall on, this is the global industry's future. To be connected and supported, making the necessary changes as early as possible is crucial to set companies on steady roads moving forward.
Accelerating private sector investment in large-scale Renewable Energy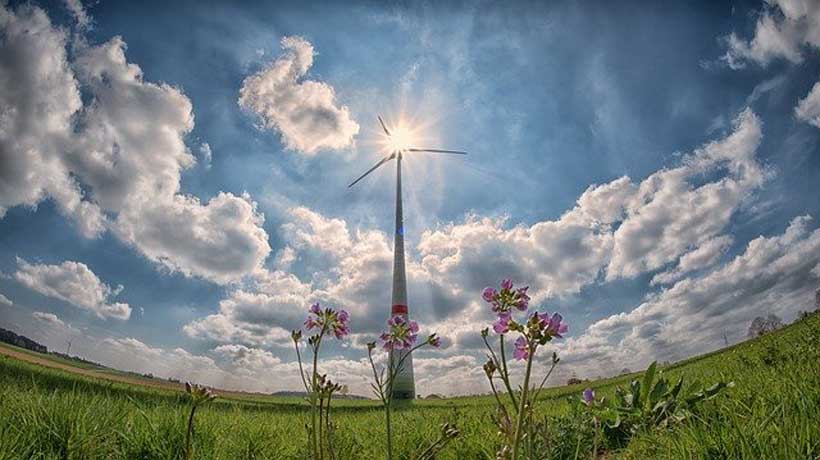 Following its 2020 edition, the Economic Policy Dialogue series (EPD) is back with six new sessions that will run until June 2023. Organized by the United Nations Development Programme (UNDP) and the World Bank Group in Tunisia through TERI Trust Fund, these monthly meetings aim to bring together relevant key stakeholders to create a space for constructive, inclusive, and transparent debate, allowing to collectively address the challenges of economic and social reforms facing the country.
The six EPD sessions are organized to foster dialogue on structural reforms and collectively identify practical and operational solutions to facilitate the implementation of reforms needed to address economic and social challenges as well as economic and development priorities.
The first session will be held on Thursday, 24 November 2022, and will focus on "Accelerating private sector investment in large-scale renewable energy." Through a frank and direct debate, this dialogue session will aim to propose solutions to accelerate the realization of large-scale renewable energy projects, find ways to overcome the identified barriers and propose innovative mechanisms for a win-win partnership to regain investor confidence and catalyze the development of these projects. Accelerating the implementation of these projects is the only way to reduce the energy deficit and contribute to achieving energy transition objectives: energy security, economic competitiveness, social equity, and climate action.
Tunisia's interests in the energy transition are evident given the country's increasing energy demand (1.5% per year) and the worsening of the energy deficit. All the while, the country remains, despite the adoption of several forward-looking laws, far from the objectives it had set itself – namely, 30% of renewable energy in the energy mix in 2030.
At the end of each session, proposed in a participatory format, recommendations will be formulated to initiate and fuel reflection on possible national socio-economic reforms. These reforms aim to improve access to regional development, youth employability, and economic and financial inclusion within the Sustainable Development Goals (SDGs) framework.
World Bank Group Announces International Low-Carbon Hydrogen Partnership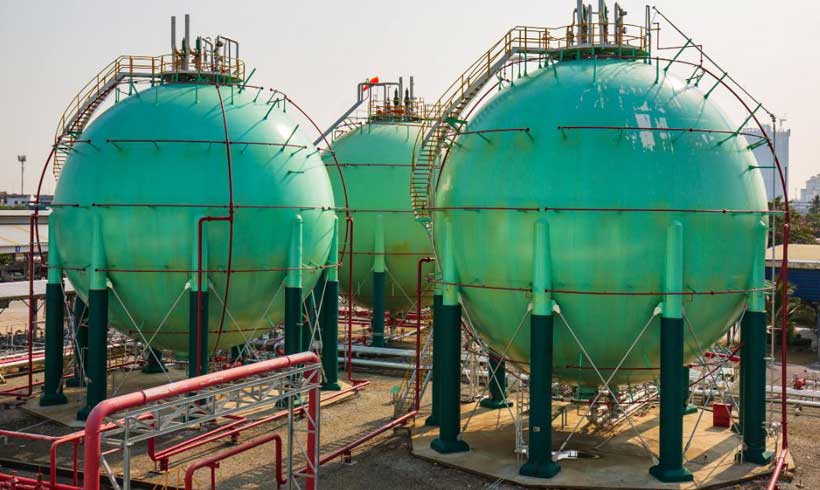 Today, on Energy Day at COP27, the World Bank Group announced the creation of the Hydrogen for Development Partnership (H4D), a new global initiative to boost the deployment of low-carbon hydrogen in developing countries.
H4D will help catalyze significant financing for hydrogen investments in the next few years, both from public and private sources. The partnership will foster capacity building and regulatory solutions, business models, and technologies toward the roll out of low-carbon hydrogen in developing countries. Through H4D, developing countries will gain further access to concessional financing and technical assistance to scale up hydrogen projects.
"Low-carbon hydrogen can have a significant role in countries seeking to accelerate their clean energy transition," said David Malpass, President of the World Bank Group. "Our new hydrogen partnership will enable developing countries to prepare low-carbon hydrogen projects and boost energy security and resilience for their people while lowering emissions."
Low-carbon hydrogen offers a solution to decarbonize heavy industries that produce more than 25 percent of global CO2 emissions, for which there is presently no viable alternative to fossil fuels. Low-cost, low-carbon hydrogen fuel can become a viable replacement for diesel in transportation. Hydrogen also has the potential to provide long-term energy storage options and bolster the reliability of renewable energies with variable outputs, like solar photovoltaics and wind.
For low- and middle-income countries, low-carbon hydrogen has the potential to generate export revenues, creating a value-added export sector that generates jobs for skilled labor and helps promote food security, since hydrogen can be used to produce ammonia, a key component of fertilizers.  It can also generate energy capacity to meet local needs, including decarbonizing in-country manufacturing and smelting sectors, and provide energy access to remote populations.
The main activities of the H4D partnership, to be hosted in the Energy Sector Management Assistance Program (ESMAP) of the World Bank, will include:
Convening international cooperation to increase the knowledge base in low-carbon hydrogen technologies for developing countries.
Building capacities by following a global public goods approach.
Understanding requirements from emerging markets and the private sector for the deployment of low-carbon hydrogen and its derivatives.
Creating opportunities to inform innovation and for new technologies to gain visibility.
Generating policy dialogue on enabling the deployment of low-carbon hydrogen across countries.
Fostering collaboration with private sector partners for clean hydrogen projects.