Creativity, Entrepreneurial Spirit to Form the Blueprint of Innovative Cities of the Future
Even as new technologies inspire amazement and awe, revolutionizing the way we live our lives, technology leaders from around the globe who have gathered at the Annual Meeting of the New Champions agree that the key elements to the innovative cities and nations of the future are something much more low tech – creativity and entrepreneurial spirit.
Yossi Vardi, Chairman of International Technologies, Israel, argued that creative human beings are the secret to successful businesses and innovative societies. "The most important thing is the human being, the person. The person is number one, number two and number three. The rest is almost irrelevant," Vardi observed, "If you find someone that is top talent, hire them … This is really the scarce resource. It's like in Hollywood and every other industry – there is a creative element. Technology is the enabler, but the real offering is creativity."
Speaking on the opening day of the World Economic Forum's meeting in Tianjin, industry experts and technology leaders argued that the foundations of innovative nations – entrepreneurs – are built rather than bred.
While many cities and countries are looking to create their own versions of Silicon Valley and emulate its extraordinary success, Christine Tsai, Co-Founder and Chief Executive Officer, 500 Startups, USA, emphasized the importance of capturing its entrepreneurial spirit instead.
"I don't think it is realistic to say you want to recreate Silicon Valley, because Silicon Valley is Silicon Valley," noted Tsai, "I think it is more important to think about what are you are trying to bring from Silicon Valley into your market, to help spur entrepreneurship and build the ecosystem that will help start-ups thrive."
From manufacturing to medicine and agriculture, Qin Jun, Chairman of Junzi Capital, People's Republic of China, said that new technologies would allow companies in many traditional industries to enter "uncharted waters", leveraging data to improve their efficiency. Jun stressed the importance of a conducive environment for the business creatives of tomorrow in China, a country working to foster a new generation of creative entrepreneurs.
"The power of capital will facilitate people down this road," noted Jun, "Having a dream. A sense of responsibility is also very important; I think that is part of the entrepreneurial DNA."
Envisioning the innovative societies of the future, Liu Xiao, Senior Vice-President of China Vanke, People's Republic of China, offered some examples of how new technologies are impacting traditional sectors in significant ways.
"New technologies definitely have an impact on real estate. On several different fronts we are already using artificial intelligence," remarked Xiao, "We are looking at 'smart gates' with sensors that have facial recognition. In real estate there are also wind-, sun-, light- and noise-proof calculations and now there are artificial intelligence (AI) applications that can do these calculations for us."
To democratize the advantages of new technologies – to ensure the positive impacts of technology are far-reaching and effective, pointed out Ryu Jung-Hee, Partner and Chief Executive Officer of Futureplay, Republic of Korea, technology and artificial intelligence can also be leveraged to solve social problems.
"The biggest problem in South Korean society is that we are facing an ageing society and a lack of labour," he said, "So I think AI can help solve those problems. In medical services too, [we can use] AI features to fight cancer. Our intelligence can be extended by AI, which means our inequality problems can also be helped."
Today AI is touted as a magic buzzword, but in the innovative cities and nations of the future, technology leaders believe the technology will become a seamless part of our global existence.
"There have already been a lot of practical applications that happen around AI that we probably don't even realize, a lot of things to do with curation or smarter services that are tailored towards you and your interests," pointed out Tsai. "As our technologies develop, AI will become like mobile is already; now, you won't say you are a mobile company because everything already is mobile, it is just part of the infrastructure."
36 Pioneer Cities Chart a Course Towards a More Ethical and Responsible Future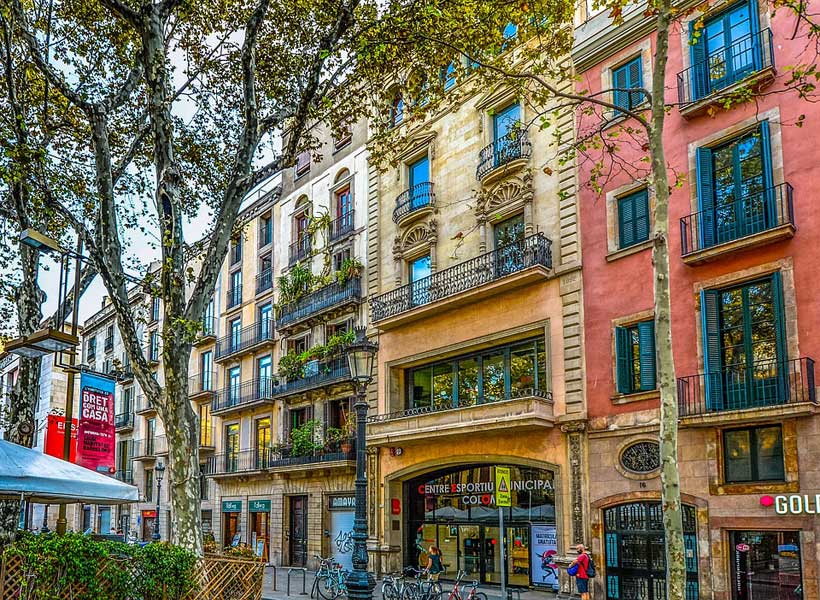 The World Economic Forum announced today that 36 cities across 22 countries and six continents have agreed to pioneer a new roadmap for safely adopting new technology as part of the G20 Global Smart Cities Alliance.
Cities are facing urgent challenges from the COVID-19 pandemic and other major disruptions, which are expected to culminate in a budget crisis that could reach $1 trillion in the United States alone. They need data and innovation to become more resilient, responsive and efficient. Yet there is no global framework for how cities should use these technologies, or the data they collect, in a way that protects the public interest.
This is set to change with the launch of a new global policy roadmap by the G20 Global Smart Cities Alliance, designed to give cities the procedures, laws and regulations they need to use new technology responsibly. The secretariat of the alliance is hosted at the World Economic Forum.
"This roadmap is not about theoretical ideas and pipe dreams, it is built on practical, real-world policies from leading cities around the globe," said Jeff Merritt, Head of the Internet of Things and Urban Transformation, World Economic Forum. "City governments are on the frontline of a global crisis and need to be able to act quickly and decisively to curtail this pandemic and set course for their economic recovery. Technology is an essential tool in this fight but governments cannot risk falling into the usual traps related to privacy, security and vendor lock-in. That's where the G20 Global Smart Cities Alliance can help."
To kickstart adoption of the roadmap, the alliance has recruited a group of 36 "pioneer cities" that will collaborate with global experts to enhance their city policies, in areas ranging from privacy protection and cyber security to better services for disabled people and better broadband coverage.
The pioneer cities are launching their activities today at a global event broadcast by Smart City Expo World Congress, the world's premier smart cities event.
List of pioneer cities (in alphabetical order):
Apeldoorn, Netherlands
Barcelona, Spain
Belfast, United Kingdom
Bengaluru, India
Bilbao, Spain
Bogotá, Colombia
Brasilia, Brazil
Buenos Aires, Argentina
Chattanooga, United States
Cordoba, Argentina
Daegu, South Korea
Dubai, United Arab Emirates
eThekwini (Durban), South Africa
Faridabad, India
Gaziantep, Turkey
Hamamatsu, Japan
Hyderabad, India
Indore, India
Istanbul, Turkey
Kaga, Japan
Kakogawa, Japan
Kampala, Uganda
Karlsruhe, Germany
Leeds, United Kingdom
Lisbon, Portugal
London, United Kingdom
Maebashi, Japan
Manila, Philippines
Medellín, Colombia
Melbourne, Australia
Mexico City, Mexico
Milan, Italy
Moscow, Russia
Newcastle, Australia
San José, United States
Toronto, Canada
"This initiative originated in Japan last year from our Centre for the Fourth Industrial Revolution, a fact I'm very proud of," said Koichi Akaishi, Vice Minister for Science, Technology and Innovation for the Cabinet Office of the Government of Japan. "I hope to see more cities participating in the Alliance following the model set by these first pioneer cities."
Leaders of organizations participating in the programme:
Miguel Eiras Antunes, Global Smart Cities Leader, Deloitte Global, said "The transformation from a traditional city to a 'smart city' does not just happen overnight. Success depends on the quality of the decisions that are made and the way those decisions are executed. Deloitte is committed to working closely together with the G20 Global Smart Cities Alliance on Technology Governance to co-design policy frameworks that will empower governments to accelerate smart cities initiatives for sustainable developments."
"Being a pioneer city in the G20 Global Smart Cities Alliance is an excellent opportunity for us to promote the innovative work that is taking place in Leeds right now, but also facilitates the opening of doors where we can learn from other leading cities around the world and implement best practice in our city," said Stephen Blackburn, Head of Smart Cities, Leeds.
London's Chief Digital Officer, Theo Blackwell, said "We need to work together to realize the potential of data to solve city challenges by putting it in the hands of those who can make a difference. But we also need to do it in a way that is safe, ethical and responsible. London is proud to join this global initiative as a pioneer city to promote the adoption of ethical smart city policies."
Will Cavendish, Digital Services Leader at Arup said "COVID-19 has driven a step-change in the use of digital services in cities, and many of these changes will only accelerate beyond the pandemic. The policies developed by the G20 Smart Cities Alliance will be fundamental in ensuring that the enabling digital connectivity and data infrastructures, along with the rapidly-emerging technology-enabled services, are deployed in an inclusive, transparent and mutually beneficial manner."
"Technology and knowledge are two strategic assets to build inclusive, data-driven, and sustainable smart cities capable of tackling new and emerging challenges," said Roberta Cocco, Deputy Mayor for Digital Transformation and Services to Citizens, Milan. "That is why Milan is joining the G20 Global Smart City Alliance, as this initiative will allow us to share best practices with innovative cities around the world. Today more than ever, in fact, we need to collaborate with each other to identify the most effective tools to face global threats like COVID-19. It is only by joining our forces that we can beat this common enemy that is threatening the health, the economy, and the future of our citizens."
Dr. Julia Glidden, Corporate Vice President, Worldwide Public Sector, Microsoft Corporation, said "Accessibility and privacy policies are critical to making cities more inclusive and transparent. Microsoft congratulates the Forum and G20 for creating model policies that aid cities in serving all citizens."
"We will adopt a transparent and participatory philosophy of local governance in the city of Istanbul," said Ekrem İmamoğlu, Mayor of Istanbul. "Our aim is to empathize with all segments of society, and value the participation of everyone, ensuring that the majority of the people are represented – not the few."
Eduard Lysenko, Minister of the Moscow Government, Head of the Moscow Department of Information Technologies, said "Digitalization of urban infrastructure and entire spectrum of social services belongs to the Moscow Government's prioritized policies. Moscow has developed and widely employs digital platforms that increase the availability of electronic services and improve the quality of life and safety of its citizens. Those platforms allowed by the way to promptly provide the Muscovites with the maximum level of protection in the face of the global COVID-19 pandemic. Today we are ready to share experiences and coordinate efforts within the pioneer city programme for the G20 Global Smart Cities Alliance. We develop technologies not for the sake of technologies, but for the sake of people."
Gilvan Maximo, Secretary of Science, Technology and Innovation, Brazil, said "The G20 Global Smart Cities Alliance will provide us with a global partnership to accelerate the adoption of technologies in a responsible manner and for the benefit of the citizen, debating complex issues and seeking joint solutions. Therefore, Brasilia is eager to participate in this joint work."
"This opportunity to collaborate as a G20 Global Smart Cities Alliance pioneer city on a new roadmap for safely adopting new technology is very welcome indeed as we work to develop a Belfast Smart District and to weave digital innovation into every part of our economy," said Alderman Frank McCoubrey,Lord Mayor of Belfast. "We'll be exploiting new technologies and data to tackle city challenges in areas such as health and mobility to improve our citizens' quality of life – and we must ensure this is done ethically and in a way that prioritizes transparency, privacy, equity and inclusion. Being part of the G20 Global Smart Cities Alliance on Technology Governance means that each of the partner cities will benefit from expert, tailored insights and policy tools and this collaborative approach will allow us all to make progress in how we govern technology more swiftly and effectively, for the benefit of all our citizens."
Dr. Frank Mentrup, Mayor of Karlsruhe, said "The G20 Global Smart Cities Alliance offers a unique opportunity to develop common ethical standards, foster digital sovereignty and therefore create and build a new resilient 'trust infrastructure for cities and citizens', as trust is going to become one of the most important and most vulnerable resources of our future."
We believe that technology is a key enabler that can transform our cities in to smart cities leading to delivery of improved services to citizens and businesses", said K.T. Rama Rao, Minister of Municipal Administration and Urban Development, Industries and Information Technology, Electronics and Communication, Government of Telangana, India. "We are keen to collaborate with G20 cities in formulating policy frameworks to improve quality of life of our citizens using emerging technologies."
"Transforming our cities into smart cities is a great tool to improve people's life quality," said Horacio Rodriguez Larreta, Mayor of Buenos Aires. "That is why we are committed to continue incorporating technology, developing innovative public policies, and to work together with the G20 cities to build a modern and efficient state that makes life easier for everyone who lives, works, studies or visits us in Buenos Aires."
"The pandemic presents an opportunity to reshape our future, with renewed digital rights and tools that should allow access for all and people-centred government. Local and regional governments will need to lead this shift to ensure the application of technology promotes human rights through equitable public service provision; putting our communities and planet first," said Emilia Saiz, Secretary General of the United Cities and Local Governments. "The G20 Smart Cities Alliance is an important mechanism to help facilitate this transformation, bringing together a critical network of partners to collectively address and mitigate future crises"
Renewable Energy Solutions for Climate-Safe Cities
Renewable energy solutions can be the backbone of urban decarbonization efforts, a new report by the International Renewable Energy Agency (IRENA) and the International Climate Initiative (IKI) on the Rise of renewables in cities: Energy solutions for the urban future finds. Responsible for over 70% of total energy-related CO2 emissions, cities are increasingly relevant in addressing climate change, building a climate-resilient urban infrastructure on renewable energy. Home to 55% of the global population today, cities are also the planet's economic engines, representing 80% of the global GDP. According to the UN estimates, cities will have to accommodate two-thirds of global population in a livable, low-carbon environment by 2050.
Integrating renewables into local energy systems has become part of the transformative action in many cities around the world. Still, their full potential remains untapped. While some 671 cities have set a renewable target and over half of them aim for 100% renewables, most of the cities with targets are in Europe and North America. However, an additional 2.5 billion people are expected to become urban dwellers in the next three decades, 90% of them in Asia and Africa. Yet, cities in these regions are falling behind in renewable target setting, the new report shows, even more so as their energy demand is expected to grow.
Furthermore, the majority of large and mega cities that have set renewable energy targets have pursued only a modest share of renewables in their energy mix. Only the megacity of Los Angeles with 10 million inhabitants has a 100% renewable target set for 2045. Other megacities show much lower levels of ambition, with all but São Paolo and Shenzhen targeting renewable shares below 30%. Only 4 cities in the population range of 5 to 10 million (Atlanta, Barcelona, Madrid and Toronto) and 33 cities in the population range of 1 to 5 million had targets for 100% renewables.
Hydropower, bioenergy and waste-to-energy already play a significant role in urban decarbonization strategies. And the use of solar and geothermal energy in cities is rising while the ability to harness wind power within cities is progressing but remains marginal. In view of the growing cooling demand in Africa and Asia, solar thermal energy in particular has the potential for gradually extending into the cooling sector, tripling from 2 000 to 6 000 terawatt hours by 2050.
The new report highlights the importance of urban planning and developing "smart" grids through innovation and the adoption of enabling technologies such as electric vehicles, energy storage systems and intelligent energy management systems to facilitate the integration of renewables. This also means coupling the power, buildings, transport, heating and industry sectors to achieve higher system efficiency and enhance climate resilience.
For more information, see the Rise of renewables in cities report.
Eco cities: Lessons from Nepal and Colombia
Cities have always had to conform to their natural surroundings. Traditional Moroccan housing was designed with open air courtyards to help with ventilation in the dry and hot climate. While in Iceland, turf houses covered in grass— the original "green buildings"— offered superior insulation in cold weather compared to those made only of wood or stone.
Nature-based solutions have been central to urban design for centuries, but rapid urbanization is stretching cities' limits. Currently, nearly a third of city inhabitants live in slums and informal settlements, often without access to proper housing and basic services.
The United Nations estimates that close to 68 per cent of the world's population will live in urban areas by 2050 – nearly an additional 2.4 billion people – with most of this shift occurring in developing countries. Rapid urbanization will also have negative impacts on biodiversity and climate.
To address this issue, the United Nations Environment Programme (UNEP) has produced guidelines for governments and policymakers on approaches to sustainable neighbourhoods that meet community needs.
"Sustainable cities and communities start with sustainable neighbourhoods," said Martina Otto, Head of UNEP's Cities unit. "By emphasising the importance of local context, design and integration, we aim to inspire all stakeholders involved in urban planning to think sustainably about the daily needs of people in their neighbourhoods."
An eco-city in Nepal
One of the cities that UNEP is working with is Lalitpur, in Nepal's Kathmandu valley. When it was built about 1720 years ago, city planners ensured that open spaces, water availability and ground water recharge were inclusive.
But urbanization and growth have deteriorated the quality of life in new neighbourhoods. Today, Lalitpur is heavily dependent on fossil fuels, with many residents lacking basic facilities, like water supply and sanitation, and with few green spaces.
UNEP is working with the city government to reinstate Lalitpur as an eco-city. Starting with three neighbourhoods, the consort will construct seven parks, install smart, solar lights; reduce waste to landfill; cut down open burning; and give residents access to health facilities in their neighbourhoods, among other benefits.
"Lalitpur is building on its history and local knowledge to create neighbourhoods and a city that is designed for people and with nature," said Lalitpur Metropolitan City mayor, Chiri Babu Maharjan. "We have already built 4.7 km of bicycle lanes to link the northern and southern parts of the city and installed bicycle stands in public spaces. Thanks to this, air pollution in the city center has greatly improved, and with that, the health and well-being of our citizens."
On the move in Medellin
Medellin in Colombia is another city where UNEP is working on greening. In the 1960s, millions of internally displaced Colombians set up homes in Moravia, a bustling neighbourhood of Medellin, which at the time held the municipal landfill site. The living conditions were dangerous and many residents suffered serious health consequences from the toxic fumes.
While the neighbourhood has made many advances in sanitation and urban planning since then, city authorities are determined to do more. Medellin is establishing "habitat and mobility corridors" that will simultaneously address mobility issues while creating green spaces and biodiversity. The corridors will be pathways for cyclists and pedestrians to access recreational places such as the local soccer field and cultural centres, but also provide habitats for native animals and plants. They should also have a positive impact on the microclimate by reducing heat and creating shade.