Green jobs grow in the forest
The green economy is creating new job opportunities in the forest sector in a variety of areas, such as recreation, leisure and sports, ecotherapy, urban forestry or pests, fire and disease control.
Until recently, forest jobs were mostly associated with traditional silviculture and timber harvesting activities. However, the potential for the creation of new job opportunities is now enhancing all forest ecosystem functions. Examples of green forest jobs, emerging tasks and functions which can lead to new employment opportunities in the forest are summarized in the recent UNECE/FAO publication "Green Jobs in the Forest Sector" which builds on the work of the UNECE/FAO Team of Specialists on Green Jobs in the Forest Sector (Joint ILO/UNECE/FAO Expert Network).
The study also identifies "green" skills needed for the careers of the future. New, environmentally-driven competencies will feature the application of new technologies and business management models. New careers will stem from enhanced awareness of environmental and social consequences of economic activities in the forests and the willingness to apply sustainable development values at the workplace.
In this spirit, more than 30 forest experts participating in the UNECE/FAO workshop on "Green Forest Jobs: Exploring Opportunities and Increasing the Capacity of UNECE Member States", taking place in Geneva on 17-18 September 2018, concluded that the management of forest ecosystem services is the way for creation of green jobs in the forest sector.
Green forest jobs will help retaining jobs in many small and medium-sized enterprises and will create new employment opportunities for professional groups who may incur jobs losses in the process of transition to a green economy. They can also facilitate the integration into the labor market of other vulnerable groups, such as young people, women or rural populations.
The further development of green jobs in the forest sector will strongly depend on the revision of existing curricula aiming to address existing skill gaps and to adapt to new career paths. This will also improve the public perception of forest sector, as an innovative sector attracting qualified workers and offering modern careers in a green economy. Therefore, continuous dialogue on the future of green jobs in the forest sector is crucial and green jobs are one of the key activities the UNECE/FAO Forestry and Timber Section.
UNECE and FAO, together with ILO, are leading organizations in the work on green jobs in the forest sector. They collaborate with a number of international and local stakeholders on defining, describing and promoting green forest jobs, related competencies, education and training for the forest sector in the context of a green economy.
2018 Declared Fourth Hottest Year on Record
In response to data released today by NASA and the U.S National Oceanic and Atmospheric Administration (NOAA) declaring 2018 as the fourth warmest year on record globally,  World Wildlife Fund (WWF) issued the following statement from Shaun Martin, senior director of climate change adaptation and resilience:
"This is yet another reminder that our future will not resemble our past. Even if we dramatically curb emissions in the coming years, things are going to get a lot worse before they get better. We've already locked in certain levels of warming which will continue to harm millions of people and nature in the US and worldwide.
"It's incredibly risky not to prepare communities for these looming impacts. The sooner we're able to systematically apply the latest climate science to redesign our infrastructure, cities, and policies and rethink how we manage our natural resources, the better off all Americans will be. We need to build communities that can weather the superstorms of the future, not storms of the past."
"Government leaders have an opportunity to step up this year by submitting new and stronger national climate goals. Those plans must be clear on how governments will help communities adapt to increasingly severe weather and pledge stronger emissions cuts. Continuing to ignore the reality of current and growing risks associated with climate change would be a failure of political and moral leadership and completely out of step with our current climate emergency."
Albania steps up fight against climate change
Albania has ratified the Kigali Amendment to the Montreal Protocol. It will reduce use of hydrofluorocarbons (HFCs), powerful greenhouse gases used mainly in refrigeration, air conditioning and heat pump equipment, which are thousands of times more harmful to the climate than CO2. The Kigali Amendment, which entered into force in January 2019, amends the Montreal Protocol on Substances that Deplete the Ozone Layer to include substances – including hydrofluorocarbons (HFC) – which do not damage the ozone layer but are known to have high global warming potential.
"The Kigali Amendment is a new way of dealing with global environmental issues,'' explained Fukuya Iino, Industrial Development Officer at the United Nations Industrial Development Organization (UNIDO), which helped the Albanian authorities prepare for the phasedown of HFC use. "Albania's ratification shows that the country is proactively committed to addressing future problems by preventing an increase in the use of HFCs and promoting the use of climate-friendly alternatives."
By phasing down the use of HFCs, the Kigali Amendment aims to avoid an increase in global atmospheric temperature of 0.5°C by the end of the century.
The Kigali Amendment is in line with the Albania's national strategies, which aim to contribute to the protection of the environment and to tackle climate change. The ratification process was facilitated by the previous implementation of targeted activities by the National Ozone Unit (NOU) as well as by several projects supported by UNIDO which have helped prepare legislation and institutional assessments, convened high-level meetings, and created a platform for knowledge sharing among key national stakeholders.
The ratification of the Kigali Amendment paves the road for Albania to set its HFCs baseline, freeze its consumption amount, and establish a schedule for phase-down of HFCs. This will provide Albanian importers and users of HFCs with more business stability, giving them an opportunity to prepare for the changes that will be coming to the international market once the Amendment's provisions to prohibit trade with non-parties enter into force in 2033.
"Blendi Klosi, the Minister of Tourism and Environment of Albania played a pivotal role in the ratification process," said Mimoza Vokshi, National Ozone Officer, while underlining the essential contribution of all stakeholders involved, including UNIDO and UN Environment.
WWF Expands Food Waste Education Program to Nine Major US Cities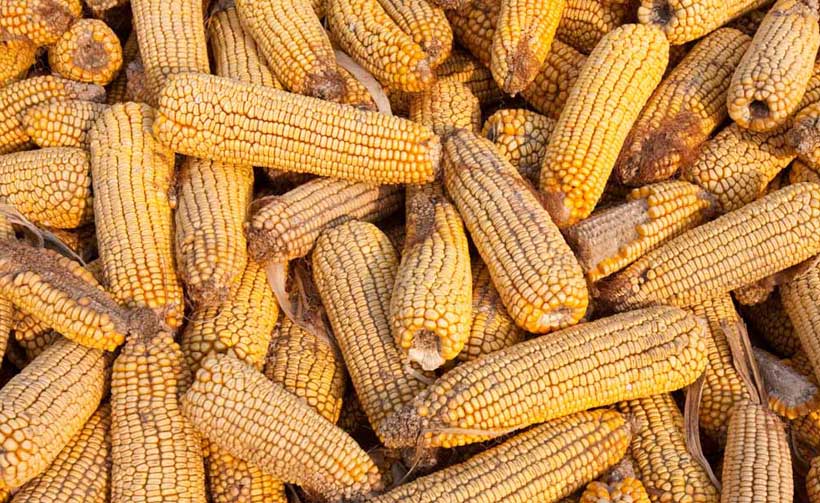 WWF is expanding Food Waste Warriors, its program aimed at educating students and school staff about the impacts of wasted food and its impact on the environment. Beginning this month, WWF consultants and contractors will be implementing the program at schools in Atlanta, Cincinnati, Columbus, Denver, Indianapolis, Nashville, Phoenix, Portland (Oregon), and Seattle.
The expanding footprint of food and agriculture represents one of the biggest threats to biodiversity on the planet. Even more problematic, it's estimated that the US wastes 63 million tons of food every year. A large percentage of this food waste ends up in landfills where it emits harmful methane greenhouse gas emissions, while also wasting water, energy and wildlife habitat that was sacrificed to grow [wasted] food. WWF believes one way to fight food waste is to make changes in consumer-facing businesses and institutions where significant quantities of waste occur, including schools. School cafeterias are a major institutional food-service provider, serving more than 31 million meals per day to students in over 100,000 schools.
"Turning the cafeteria into a classroom allows students to immediately see and understand the impact of what they throw away, empowering them to make changes and to be tomorrow's leaders on food waste reduction," said Pete Pearson, WWF's Director of Food Waste. "We are grateful to have an amazing team of professionals across the country helping us bring this program to schools."
In 2017 and 2018, WWF conducted a pilot program in Washington, DC and engaged schools across the city to understand the best ways to introduce WWF's curriculum and begin food waste audits in schools. The program consists of lessons, activities and resources that impart the challenges and possibilities of reducing food waste by teaching students to measure what's getting tossed from their own lunch trays. Lessons are provided free of charge in this online toolkit and can be adjusted for grades 3-12.
To help teachers and administrators more easily implement this program, our team of Food Waste Warriors in Atlanta, Cincinnati, Columbus, Denver, Indianapolis, Nashville, Phoenix, Portland, Seattle are working to provide lessons and conduct food waste audits at no cost to schools. Public and private schools are both encouraged to participate.
This program is possible as a result of funding from The Kroger Co. Foundation and the US Environmental Protection Agency (EPA). A grant from the EPA Region 4 enabled the start of the Food Waste Warrior program in Atlanta. A grant from The Kroger Co. Foundation, which aligns with Kroger's Zero Hunger | Zero Waste social impact plan, is supporting the additional communities.