Beyond the Liberty Bell: Exploring Western Philly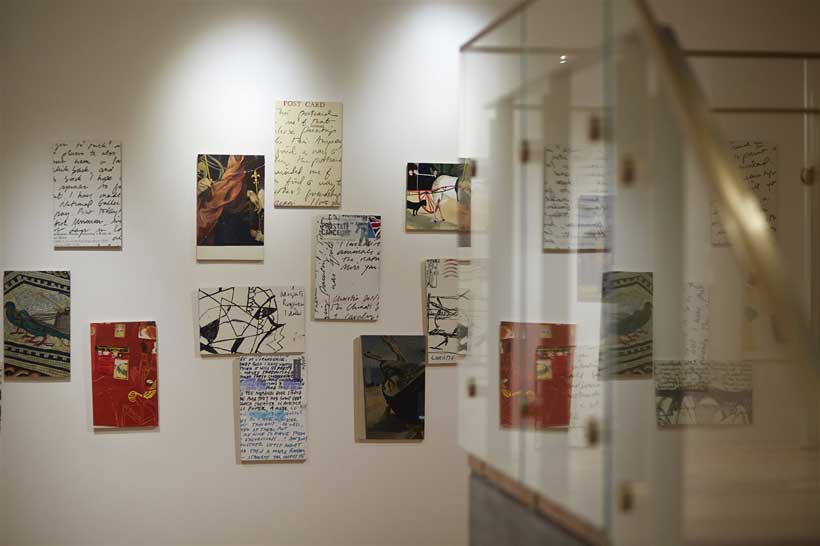 A visit to Philadelphia is sure to be steeped in American history and culture. It doesn't get more American than the Liberty Bell and Independence Hall, where the Founding Fathers signed the Declaration of Independence in 1776. And it doesn't get more authentically Philly than cheesesteaks at competing Geno's Steaks and Pat's King Of Steaks, and the oldest farmers market in the country, Reading Terminal Market. But, when you've been there, done that, what else can you explore?
Philadelphia neighborhoods beckon the savvy traveler who can, by slowing down, get a glimpse of what it's like to live here, to exhale and experience the heart and soul of a great American city. One neighborhood that's not on the radar of many travelers, but should be, is West Philadelphia, or West Philly as it is commonly known, with University City as its bustling heartbeat. Aptly named — the University of Pennsylvania and Drexel University are located here — the area buzzes with youthful exuberance. The diverse, worldwide student population brings the magic of different languages, dialects and customs to the area.
Strolling along the bustling sidewalks, visitors will find a foodie's dream with a vibrant street-food scene, high-end, locally owned restaurants and everything in between. Historic sites and museums are everywhere, with some pop culture icons as well, and the parks add a touch of green to the cobblestone and brick.
Here are some gems of West Philly not to be missed:
* The Penn Museum will take you back to ancient times in faraway places and other lands. You'll find jewelry from Ethiopia, Mayan sculptures, an Egyptian tomb, the Granite Sphinx of Ramses and new Middle East galleries. After you've seen the amazing American History of Philadelphia, the Penn Museum gives you the world.
* World Cafe Live is a multi-level venue devoted to music and good food. Take a seat upstairs at the chic Upstairs Live Cafe, where you can get late-night food and drinks along with an eclectic array of live music (they don't call it World Cafe Live for nothing!). Downstairs Live is a larger concert venue, hosting nationally known artists. It's also the home of WXPN radio, which broadcasts a show of the same name.
* The Study at University City is a local gem for guests who believe the right hotel can enhance and elevate an already wonderful trip into the stratosphere. This is not a cookie-cutter chain, but a boutique that features local artwork in an onsite gallery; hand-blown glass light fixtures (locally made); display cases with artifacts of the city's past; and its lobby, dubbed the Living Room, a vibrant and dynamic core of the hotel, a gathering place for guests to feel at home.
* Schuylkill River Trail meanders along some 30 miles of the Schuylkill river, and is a favorite of bicyclists, walkers, runners and families. Enjoy the green space along the riverfront, or use it as your way to and from the Philadelphia Museum of Art and other area attractions. If you really want to get your exercise and American history on, you can pick up the trail in West Philly and take it all the way to Valley Forge National Historical Park.
* The multitude of cuisines in the West Philly neighborhood is reflective of the diversity of the student population. A true foodie destination that's a bit off the beaten path, you'll find African, Middle Eastern, Mediterranean and Indian spots with daring fusions of flavors; upscale, chef-driven restaurants; and down-home Philly goodness. Highly recommended from the city's foodie community: Marigold Kitchen (its gin-marinated venison gets rave reviews), Aksum, which blends Mediterranean and North African cuisine; and Dock Street Brewing (Philly's first microbrewery) for all-American bar food, burgers and of course, beer.
For other insider tips on exploring West Philly, contact the knowledgeable staff at The Study at University City. They'll make sure you get the most out of your visit to the neighborhood.
23 Things to Do in Anguilla
A new to-do checklist at Four Seasons Resort Anguilla provides guests a way to ensure they know about, and can experience, some of the iconic, must-do activities on the island. While the island is known for its beautiful 33 beaches, there are plenty of other activities to keep guests coming back for more.
Anguilla has been named the #1 island in the Caribbean by the readers of Travel + Leisure magazine for the third consecutive year (2017, 2018, and 2019). While beaches were one of the reasons for the accolade, the readers were also asked to rate the islands according to their activities and sights, natural attractions, food, friendliness and overall value. Obviously, the readers agree that Anguilla has a lot to offer.
"There were so many great things to include on the list that it was nearly impossible to limit it to just 23, but we thought 100 was too many," laughed Melisha Maccow, manager of special events at Four Seasons Anguilla.
A few check list items include:
Jumping off the rock at Little Bay (many celebrities have done this and posted as an Instagrammable moment)
Eating a Johnny cake (or "journey" cake as they were known years ago)
Sailing/boat racing (the national sport of Anguilla)
Having a photo taken with music legend Bankie Banx
Learning to play dominos with the locals
The complete list can be viewed under the Services and Amenities section of the website. In addition to this list, guests can learn about Anguilla with programs offered at the resort including: island culinary traditions with hands-on cooking classes; cultural presentations by a local historian and parliamentarian; SOCA fitness classes; and more.
More Activities
Additionally, guests looking for an extraordinary vacation experience can visit the property's notable Sea Centre and Sports Pavilion for access to a variety of activities such as windsurfing, paddle boarding, pro tennis lessons and rock climbing, while little ones find adventures at Kids For All Seasons (KFAS). From art projects to local cooking classes, KFAS provides complimentary child care with skilled staff members, allowing Mom and Dad time to explore the Resort and its many offerings such as the luxury spa and wellness centre.
While the list of 23 items provides a good outline of activities, guests are encouraged to create their own list and discover what makes Anguilla truly special to them.
Chase the Lights: 5 Places to Be Awed by the Night Sky and Southern Lights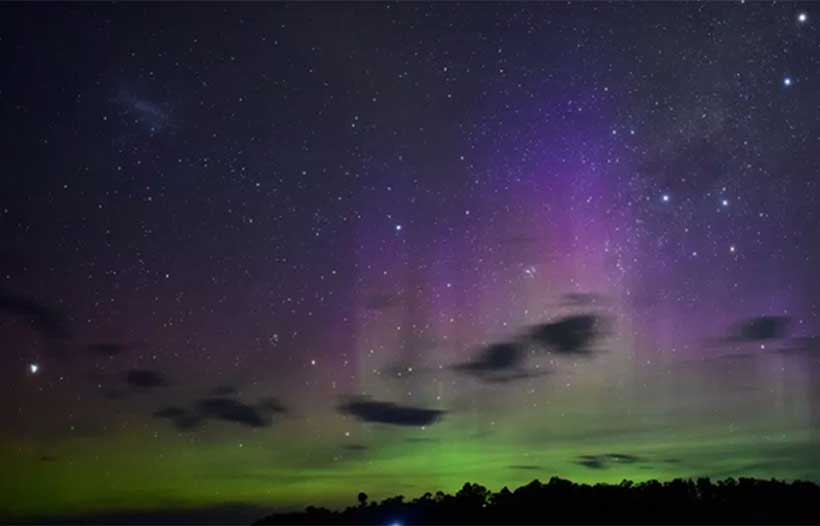 Sometimes, all we have to do to see magic is to look up.
This July marks the 50th anniversary of the Lunar landing, and it's the perfect reminder that there's so much beauty and mystery surrounding space and the universe around us. While we can't all be jet-setting space travelers just yet, what we can do is admire some of the world's most brilliant sights from down here on Earth.
Catching the Northern Lights – a transfixing display of lights caused by charged particles entering the atmosphere – is one of the most sought-after experiences of all time. Lucky for us, we don't have to travel all the way to Iceland – their counterpart, the Southern Lights, are just right around the corner! At the same time, there are so many places in Asia where we can chase after the beauty of the night sky and go star-gazing. Here are five of them to get you started.
1. Lake Tekapo (South Island), New Zealand

In the day, Lake Tekapo offers a picturesque view of the dramatic Southern Alps – by night, it transforms into a whole new destination. Part of the UNESCO Dark Sky Reserve, the lake has some of the darkest skies in the world, forming the perfect viewing spot for the Southern Lights. Seize the winter season (June to August) to catch the illuminating lights display, with a full array of colorful lights dancing in the night sky. It's simply a sight to behold! You can also head to the Mount John Observatory, which houses some of New Zealand's largest telescopes, to get up close and personal with millions of stars. Bucket list? Checked.
2. Flinders (Victoria), Australia
There's no doubt that the Melbourne city center has a lot to offer, but by nightfall, seek new attractions elsewhere. Make your way to the unassuming town of Flinders, a 90-minute drive away from the city. Located on the southern coast of the Mornington Peninsula, the beaches of Flinders offer an uninterrupted view of the night sky and its magnificent lights. With an absence of noisy tourist crowds or sounds of the city, you can marvel at the other-worldly Southern Lights in complete serenity and peace.
Stay: DoubleTree by Hilton Melbourne Flinders Street
Strategically located just steps away from the arts and entertainment district, DoubleTree by Hilton Melbourne Flinders Street is a choice location for when you do spend time in the city. Start your trip with a warm DoubleTree welcome with their signature chocolate chip Cookie, and take full advantage of the proximity to attractions like Federation Square and the historic Flinders Street Station.
3. Halong Bay, Vietnam
With its pristine emerald waters and towering limestone islands, Halong Bay has long become a fan-favorite among those looking to take a day trip out of central Hanoi. Believe it or not, the experience here gets even better at night! Get aboard an overnight cruise and set sail on a journey off into the starry, starry night. Without the smog and light pollution from the city, you'd have full view of the clear skies and constellations. The universe has never felt so vast.
Stay: Hilton Opera Hanoi
When back in the city, head to Hilton Opera Hanoi to continue the rest of your travel adventures in style and comfort. This iconic landmark is situated in the historic French Quarter of Hanoi, and offers locally-styled rooms and traditional Vietnamese cuisine for the full Vietnamese experience.
4. Doi Chiang Dao, Thailand

If you are up for some adventure, look no further than Doi Chiang Dao, Thailand's third highest peak! No matter how difficult the hike, it'll certainly be worth it in the end. Literally translating to the "City of Stars", Doi Chiang Dao offers ethereal views of star trails, and takes you so high up, the stars are almost within your grasp. If you are keen to sleep among the stars, overnight camping is available, but be sure to get a permit in advance.
5. The Maldives
The Maldives is often considered to be paradise on Earth, and for good reason – from untouched white-sand beaches, exhilarating sea-sport activities to the ultimate in resort-styled luxury, you're sure to have the getaway of your dreams. By day, bask in the sunlight and soak up your fair share of Vitamin D; by night, kick back with a cocktail and take in the mesmerizing view of the sea of stars. With these clear Maldivian nights, you're almost guaranteed to catch a shooting star. Time to make your wish!
Stay: Conrad Maldives Rangali Island
Set on Rangali Island, Conrad Maldives Rangali Island is one of the Top 100 Greatest Destinations in 2018, and home to the world's first undersea residence, THE MURAKA. With its distinctive design and focus on personalized experiences, you can even star-gaze from the luxury of your own living room.
10 Instagram Worthy Spots in Kuala Lumpur
Embark on a fascinating visual journey through Malaysia's Kuala Lumpur, where diverse cultures and artistic influences combine to form a vibrant, eye-catching landscape. In a place where ancient rainforest rubs shoulders with soaring skyscrapers, perspective is simply a matter of where you're standing. Located in the heart of the city, Four Seasons Hotel Kuala Lumpur is the ideal base for travellers to explore the richness of this unique destination – and take some stunning Instagram pictures.
Four Seasons Hotel Kuala Lumpur Concierge recommends 10 of the city's most photogenic spots:
1. Petronas Twin Towers
Situated next to the Hotel, these 88-storey twin towers define the modern cityscape of Kuala Lumpur – a symbol of the country's soaring ambitions and aspirations. Four Seasons guests can capture these iconic structures from a myriad of angles and at different hours. By day, the towers are lofty and striking; at night, they take on a dazzling aspect, glittering against the darkened sky.
2. KL Forest Eco Park
One of the oldest permanent forest reserves in Malaysia, KL Forest Eco Park offers photo opportunities galore. Experience the tropical jungle from a unique vantage point, perched on the 200-metre canopy walkway. Take in aerial views of lush treetops, with the city just beyond. Located a 10-minute drive from Four Seasons.
3. Thean Hou Temple
This six-tiered Buddhist temple, also known as the Temple of the Goddess of Heaven, is a wonderland of colour and imagery. Stately pagodas and intricate carvings form a spectacular backdrop, with quaint features at every turn – from a tortoise pond, to a medicinal herb garden. The hilltop temple also offers panoramic views of Kuala Lumpur.
4. Zhongshan Building
Connect with the city's flourishing creative community and get some great pictures in the bargain. Dating back to the 1950s, the Zhongshan building was originally an interconnected shophouse. Now repurposed as an independent arts hub, it is home to a gallery, a risograph printing studio, a standing café, a record store and a bookstore.
5. Nautilus Staircase
With a design that reflects the whorled shells of sea creatures, this spiral staircase is a symbol of the never-ending quest for knowledge. It is housed in the National Bank of Malaysia's museum, where you can delve into the country's financial history before heading upstairs for a fabulous shot of the Nautilus Staircase.
6. Bamboo Playhouse
Located in the picturesque Perdana Botanical Gardens, the Bamboo Playhouse is sure to find a special place in your heart as well as your reel. Inspired by traditional Malaysian pavilions, the airy bamboo structure is wrapped in verdant vegetation and features 31 interconnected, elevated platforms.
7. Laman Seni 7
Welcome to a world of rainbow hues and playful pictures at Laman Seni 7, a two-block area filled with vivid murals created by some of Malaysia's most talented street artists. The open-air gallery is designed to be interactive, so go ahead – strike a pose, take a selfie and join the fun.
8. Merchant Lane
Formerly a brothel, Merchant Lane on Petaling Street is now an atmospheric café with gorgeous Orient-inspired interiors and charming details, such as vintage objet d'art and floral motifs on the walls. Come for the visual feast, stay for the Malaysian fusion menu.
9. School Kids Mural
If you're heading to Petaling Street, don't forget to visit the "School Kids in a Riot" mural, a thought-provoking work of street art by Ernest Zacharevic. Four Seasons Concierge recommends an early morning start; once the workday begins, the mural gets blocked by parked cars.
10. Instagram Escalator
This remarkable escalator is located in NU Sentral, a trendy mall that is easily accessible from KL Sentral station. Nicknamed the Instagram Escalator by the city's millennials, it is back-dropped by geometric grills and the cityscape beyond. The views are equally compelling from the top as well as the bottom.