UK and seven major companies join campaign for vehicle electrification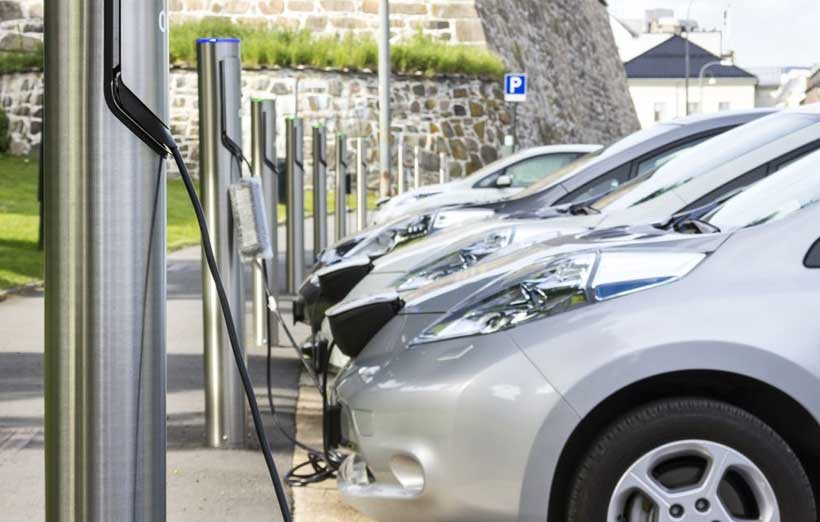 The United Kingdom (UK) and seven major companies today joined the EV30@30 campaign, which aims to speed up the deployment of electric vehicles and target at least 30 percent new electric vehicle sales by 2030.
The expanded membership will strengthen the collective and coordinated approach to meeting the EV30@30 objectives. With the UK, the campaign now has the support of most of the largest EV markets worldwide. The existing members are Canada, China, Finland, France, India, Japan, Mexico, the Netherlands, Norway and Sweden.
The addition of companies active on the electric mobility front is also a milestone for the initiative, which was started last year by the Clean Energy Ministerial (CEM). It represents a major step forward in the campaign's multi-stakeholder approach and reflects the reality of the electric mobility transition that is taking place on the ground. The companies are: ChargePoint, Enel X, E.On, Fortum, Iberdrola, the Renault-Nissan-Mitsubishi Alliance and Vattenfall.
The EV30@30 campaign is organized by the CEM-Electric Vehicles Initiative (EVI), coordinated by the International Energy Agency. The campaign was launched during the 8th Clean Energy Ministerial (CEM8), held in Beijing in June 2017.
Since then, the EV30@30 campaign has succeeded in bringing together over thirty leading cities from twelve countries on the topic of urban electrification via the Pilot City Programme. This initiative acknowledges that cities are running at the forefront of the electric mobility transition and intends to demonstrate how local- and national-level cooperation brings about more successful and sensible policies.
The campaign's target of 30 percent new electric vehicle sales by 2030 applies collectively to the CEM-EVI membership, and not to individual countries. Governments who endorse the goal show leadership by establishing policies to reach the target and engage through EVI to report progress and share best practices.
The EVI recognizes the importance of reducing carbon emissions in the transportation sector, which accounts for almost a quarter of global greenhouse gas emissions and is one of the fastest-growing energy end use sectors. It also recognizes the importance of working towards energy efficiency and the mitigation of air pollution from transportation.
These environmental, economic and social goals can be addressed through accelerated electrification of the transportation sector. In 2017, the global electric car stock reached more than 3 million vehicles, after growing exponentially for the last ten years, according to the latest Global EV Outlook report. In the report's EV30@30 scenario, where all countries together achieve the EV30@30 target on average, over 220 million electric vehicles (light-duty vehicles, buses and trucks) are deployed by 2030.
The campaign supports the market for 2-3 wheelers, electric passenger cars, light commercial vans, buses and trucks (including battery-electric, plug-in hybrid, and fuel cell vehicle types). It also works towards the deployment of charging infrastructure to supply sufficient power to the vehicles deployed. Through EV deployment progress monitoring, analytical activities and policy recommendations, the EVI also aims at providing countries with informed material for the implementation of the most effective electric mobility policies possible.
The campaign also aims to foster cooperation among many stakeholders on electric mobility to exchange experiences and deliver quality capacity building to policy makers and other electric mobility stakeholders in EVI countries and beyond.
The EV30@30 campaign is also supported by C40, the FIA Foundation, the Global Fuel Economy Initiative (GFEI), the Natural Resource Defence Council (NRDC), the Partnership on Sustainable, Low Carbon Transport (SLoCaT), The Climate Group, UN Environment, UN Habitat, and the International Zero Emission Vehicle Alliance (ZEV Alliance). It also received the backing of the Hewlett Foundation, the Renewable Energy Policy Network for the 21st century (REN21) and the World Resources Institute (WRI) this year.
The CEM is a unique partnership of 26 members, including most of the G20 economies, representing 90% of clean energy investment and working together to accelerate the global energy transition. CEM-EVI participants include Canada, Chile, China, Finland, France, Germany, India, Japan, Mexico, the Netherlands, New Zealand, Norway, Portugal, Sweden, the United Kingdom and the United States.
————–
"The electrification of transportation is a priority for the Government of Canada as demonstrated by our role as co-chair of the Electric Vehicle Initiative, and our ongoing support for the EV30@30 campaign. Canada looks forward to furthering this dialogue as hosts of the CEM/Mission Innovation Ministerial meetings in Vancouver in 2019, as we continue on the path to a low-carbon transportation future."
– The Honourable Amarjeet Sohi, Canada's Minister of Natural Resources
"Clean and decarbonised transports are key to reduce air pollution, fulfill the Paris Agreement and build a carbon-neutral world by 2050. Their development is one of the priorities of the French Climate Plan and the future Orientation Law on mobilities. France will act firmly to multiply by 5 the sales of electric vehicles by 2022 while public infrastructure network will be reinforced. France also encourages international actions, through cooperation and initiatives such as EVI or the Transport decarbonisation Alliance, to meet this global challenge. "
– Elisabeth Borne, Minister for Transport, France
"The Paris Climate Agreement of 2015 gives a boost to the ambitions of the Netherlands in e-mobility, the transition to renewable energy and business opportunities in the field of charging infrastructure and the automotive sector. It's our goal to have 100% of all new registered cars in 2030 being zero-emission cars."
– Stientje van Veldhoven, State Secretary for Infrastructure and Water Management, The Netherlands.
"Electrifying the transport sector is an important part of the efforts to end fossil fuel dependence and to achieve Sweden's goal of reducing transport sector emissions by 70 per cent by 2030. EVI is a key international initiative that promotes and supports electric vehicles to help reduce emissions in the transport sector in Sweden and globally"
– Ibrahim Baylan, Swedish Minister for Policy cooperation and Energy
"Our investors, customers and drivers have trusted ChargePoint to deliver solutions that not only combat climate change but will usher in the adoption of cleaner, more sustainable transport. Our efforts to support climate action are a byproduct of a decades long effort to build a successful business that has resulted in a comprehensive portfolio of technologies that enable people around the world to drive a better way."
– Pasquale Romano, President and CEO ChargePoint
"Joining this initiative is of paramount importance to raise awareness and consensus about e-mobility's benefits from an environmental, industrial and energy efficiency perspective. With this aim, Enel X is supportive of every private and public effort that further boosts EV uptake and that sets out concrete plans for the business, as well as becoming a driver of internal growth through the adoption of concrete initiatives that promote the e-mobility culture among our employees."
– Francesco Venturini, CEO of Enel X
"It took us close to 20 years to reach the first million electric vehicles. It took 18 months to reach the second million and an additional eight months to reach the third million. During the past six months, we globally reached four million electric vehicles. This trend needs to continue exponentially if we are to reach the targets set out by the Paris Agreement. We continue to charge ahead by building the needed infrastructure for electric vehicles all across Europe. The future is electric and the EV30@30 campaign helps us reach the future we all want."
– Tore Harritshoj, CEO, Mobility & LifeCycle Solutions Nordic, E.ON
"Today, road transport accounts for more than 40% of global oil demand. At Fortum we strongly believe that the electrification of transport is one of the crucial elements in limiting air pollution and preventing further climate change. The ultimate need to improve air quality and limit emissions, as well as reduce noise caused by vehicles, is increasingly pressing in most urban areas. We are helping to tackle the challenge by offering customers convenient, affordable and accessible services in electromobility, and by developing cloud services and infrastructure for chargers around Europe."
– Pekka Lundmark, President and CEO Fortum
"Iberdrola strongly supports actions towards a sustainable energy model. The campaign EV30@30 encourages the transition to an electric transport sector which, together with the increase in electricity coming from renewable energies, will contribute to fight against climate change, reduce pollution and increase energy efficiency. This will also produce social and economic benefits."
– Ignacio S. Galán, Chairman and CEO of Iberdrola
"Vattenfall is a leading European energy company and to us the climate issue is central and strongly influences our strategic direction. Vattenfall's goal is to enable a fossil free society and one important action we take is to build the largest charging network in North Western Europe and of course we are also electrifying our own car fleet. We hope this will inspire others to act and that we together can achieve the EV30@30 target."
– Magnus Hall, President and CEO of Vattenfall
"With a large number of vehicles on the road registered to companies, we know business has an instrumental role to play in driving the transition to electric transport. The Climate Group's EV100 initiative brings together leading companies choosing electric vehicles for their fleets and installing charging infrastructure at their premises by 2030. Governments and businesses must take action together, joining forces in a shared ambition for electric transport and sending a clear market signal to accelerate a roll-out of electric vehicles."
– Helen Clarkson, CEO, The Climate Group
The beginner's guide to backup program files like an expert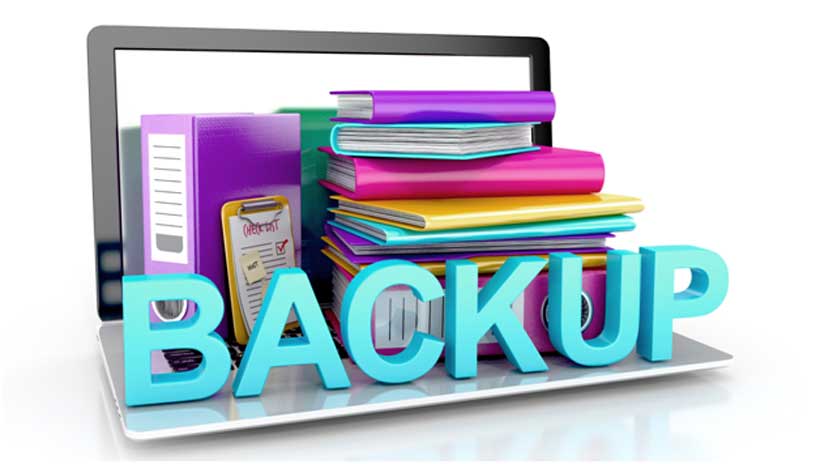 The invention of the internet was a revolution for the computer industry. It caused an exponential increase in the sales of desktops and laptops. With technological advancements, the laptops are being upgraded within two to three years as well. Thus, there will be a time when you will have to upgrade your laptop. Backing up your important files and documents will be needed for a smooth transition from one PC to another. Moreover, there are other risks like hardware failure, hacks, etc. due to which you can lose your precious data also. So, if you are not taking backup periodically, there is a high risk of data loss.
The data backup process takes some effort. But thanks to new software and hardware services, it has become easier than ever. In this article, we will take you through the details of the data backup process.
Types of PC Backup
Backing up of data can be as simple as creating duplicates of your important files or creating a full disk image. There are a lot of tools available at your disposal that you can choose from either of these methods for backing up your files. The factors that you must consider while picking up a data backup option are redundancy, security, and accessibility. Thus, review these parameters before zeroing-in on a specific backup method. Let's have a look at all the options available to you:
Backing Up data on an external storage device
One of the simplest ways backing up data is by copying it to an external storage device. Devices like USB, an SD card, or an external hard disk can be used for this activity. If your device has USB 3.0, then the file transfer will be faster. Ensure that you have enough space to transfer all the relevant files on the external device that you have chosen. Once you have the device with you, connect it with your PC, and copy all the relevant files.
The data transfer by this process can be time-consuming. Moreover, you will have to manually select all the files and documents that you want to backup. Thus, there are chances of data loss if you aren't cautious while selecting the files. Files like emails, system settings, program settings, etc. cannot be copied in this process. Thus, this process of data backup isn't recommended.
Cloning a full disc image
Your entire PC's data can be backed up by creating a full disc image. You would need a secondary storage device like a USB drive, memory card, an external hard disk, or a cloud-based service. Taking backup on your device's hard disc is not recommended because if it fails, the entire data is lost. Follow the below steps for backing up the image:
In the 'Start Menu' on your device click on 'Settings'.
Click on the 'Update & Security' button.
You will see a 'Backup' option which will let you create a full system image to back up your entire system files.
Pick the location where you want to back up the data and hit the 'Go' icon.
The data backup process is automatic and will take around an hour to complete.
System backup with software
Using data backup software is a great way to automate the data backup process. Software like Zinstall Backup helps you in backing up all your files, programs, and software without any data loss. Follow the below steps for backing up data:
Connect your system to an external USB device or an external hard disk or a cloud storage service.
Download and install Zinstall Backup software.
Run the software once installed. It will automatically detect available backup locations.
Click the "Settings" button to select the backup location you want to store your data in.
Click the on button on the left, and Zinstall Backup will start working.
All the files, programs, and software will be backed up to your storage device within an hour. The process is executed automatically and there are no chances of data loss. You can also set a periodic backup option. In this case, only the changed files and documents are backed up which reduces the number of reads and writes the data backup requires.
System failure or hacking attacks can happen anytime. Thus, it is important to keep a backup of your important files and documents. We hope the above article can get you started with the data backup process.
Modernizing data collection enhances resilience of statistical offices in times of crisis
A virtual UNECE workshop concludes today in which experts on surveys, censuses and alternative data collection methods have revealed their brand-new learning about the best ways to maintain core data collection, and collect newly-demanded data, in the midst of the Covid-19 pandemic.
The need for statistics isn't put on hold during a national or international crisis—in fact demand increases, as decision-makers rely on numbers to guide their next moves. National statistical offices (NSOs) are experienced in maintaining business continuity in the face of adversity, be it hurricanes, earthquakes, civil unrest or political upheaval. But never before have so many NSOs had to deal with a situation that has placed such enormous and wide-ranging restrictions on their ability to collect data. The businesses that provide economic and labour force data have been closed; the staff that conduct surveys and analyze data have been locked-down in their homes, with new staff hired and trained online; survey-takers and respondents have had to observe new and changing health protection rules such as social distancing and wearing personal protective equipment; and supply chains have been disrupted for the basic items needed to gather data, such as paper for printed questionnaires or tablets for electronic data gathering.
Maintaining essential data collection
From the very beginning of the Covid-19 pandemic, the official statistics community has recognized how crucial it is to maintain data collection. Users of official statistics, from banks to businesses and from politicians to school pupils, still expect to be able to look up basic figures such as GDP, population, migration, unemployment. They expect these figures to be reliable and comparable with those they used before the pandemic. And they expect them to reflect the new realities of the current situation, such as current unemployment and earnings figures.
Presenters in this week's UNECE workshop outlined the lengths they have gone to to keep gathering data. In Mexico, the pandemic struck as the country's census was underway. New social distancing rules meant some census enumerators had to call out questions to respondents through their windows. In the Netherlands, an online portal was developed and tested at speed to gather data from businesses without traditional surveys. Ireland, Italy and Poland have employed a variety of techniques to communicate with respondents to secure their vital responses to surveys, from sending postcards and handwritten notes to increased use of telephone calls. Discussions revealed that the more advanced an NSO was before the pandemic in their move towards modern modes of data collection (electronic devices, Internet responses, video interviewing and so on), the easier it was for them to make the changes required by the Covid restrictions.
Collecting new data to measure new phenomena
The world has changed in countless ways since the onset of the pandemic. Responding to these changes requires information about things that previously were not measured—or at least not by national statistical offices. NSOs have found themselves at the centre of nationwide efforts to collect, coordinate and disseminate statistics on the virus itself—cases, tests, hospital admissions, mortality rates. And new survey questions or whole new surveys have sprung up across UNECE countries to gather data about the impacts of working from home and school closures on mental health, gender-based violence and unpaid care work; the economic fallout of business closures and furloughs; and the envionmental impacts of reduced mobility and industrial activity.
Examples showcased in this week's event included new questions on covid impacts in Finland's Consumer Confidence Survey; and new modules in a plethora of surveys in Poland on science, technology, culture, tourism and civil society. In the United Kingdom, a Business Impact of Coronavirus Survey was developed and conducted every two weeks starting in early March.
Long-term impacts on data collection
The UNECE programme on modernizing official statistics has for close to a decade supported countries in making a transition to using new modes of data collection, new data sources and new methods for integrating data from multiple sources. For many NSOs the pandemic has accelerated this transition, forcing the hands of cautious offices where the alternative may have been to stop collecting data altogether. The pace of change has been rapid, with one participant stating "we have had a greater impact in six months than in our whole careers so far". While the panoply of new tools, techniques and statistical products may in time settle as the pandemic runs its course, the steps taken across the UNECE region in the direction of statistical modernization are undoubtedly permanent.
World Bank Supports Digital Connectivity in Haiti to Build Resilience
The World Bank's Board of Executive Directors approved today a US$60 million grant from the International Development Association (IDA) for the Haiti Digital Acceleration Project. This financing aims to increase access to broadband services in Haiti and establish the foundations of digital resilience to respond to health, climate and economic shocks.
"The COVID-19 crisis has highlighted the essential role that digital technologies play both during and after crisis. More widespread and affordable internet access could make Haiti more resilient to future shocks," said Anabela Abreu, World Bank Country Director for Haiti. "The World Bank is supporting Haiti to increase access and affordability of digital services, while building the necessary skills for digital literacy. Increased broadband connectivity can help drive innovations and new industries that create jobs."
The lack of affordable and reliable internet connectivity is a key constraint to inclusive growth in Haiti, as only 35 percent of the population has access to broadband internet. The Haiti Digital Acceleration Project will address key bottlenecks to digital development, and help develop the digital economy as a driver of growth, a stronger recovery from the COVID-19 crisis, and the ability to more effectively respond to future shocks. Given the potential for the project to enable better connectivity and digital services, it is expected to benefit the entire population of Haiti.
One of the key project activities will include technical assistance to help develop strategies and regulatory tools to promote competition in the digital infrastructure and services market. The project will also better prepare individuals and businesses for the jobs and economy of the future through the development of their digital skills. This includes opportunities particularly for women, girls, at-risk youth, and the rural population to access skills training. The project will also provide equipment, broadband, and software for the public administration to improve the efficiency of service delivery and the modernization of the Haitian Government.