UK and seven major companies join campaign for vehicle electrification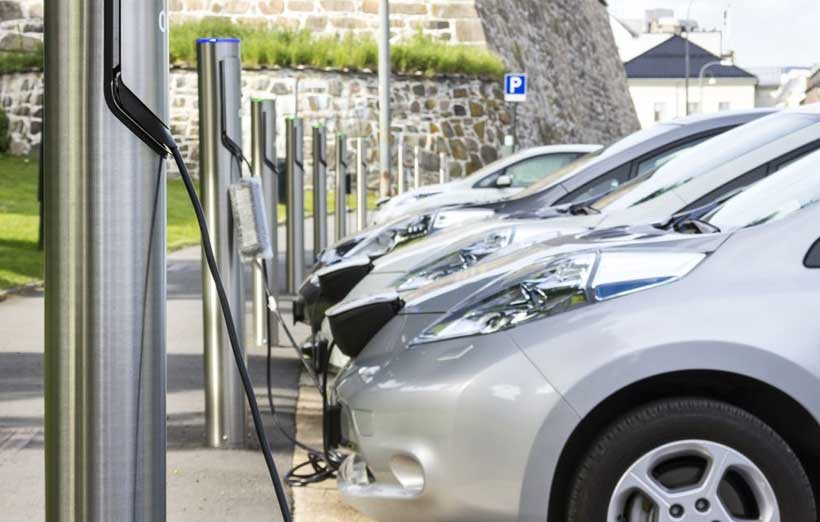 The United Kingdom (UK) and seven major companies today joined the EV30@30 campaign, which aims to speed up the deployment of electric vehicles and target at least 30 percent new electric vehicle sales by 2030.
The expanded membership will strengthen the collective and coordinated approach to meeting the EV30@30 objectives. With the UK, the campaign now has the support of most of the largest EV markets worldwide. The existing members are Canada, China, Finland, France, India, Japan, Mexico, the Netherlands, Norway and Sweden.
The addition of companies active on the electric mobility front is also a milestone for the initiative, which was started last year by the Clean Energy Ministerial (CEM). It represents a major step forward in the campaign's multi-stakeholder approach and reflects the reality of the electric mobility transition that is taking place on the ground. The companies are: ChargePoint, Enel X, E.On, Fortum, Iberdrola, the Renault-Nissan-Mitsubishi Alliance and Vattenfall.
The EV30@30 campaign is organized by the CEM-Electric Vehicles Initiative (EVI), coordinated by the International Energy Agency. The campaign was launched during the 8th Clean Energy Ministerial (CEM8), held in Beijing in June 2017.
Since then, the EV30@30 campaign has succeeded in bringing together over thirty leading cities from twelve countries on the topic of urban electrification via the Pilot City Programme. This initiative acknowledges that cities are running at the forefront of the electric mobility transition and intends to demonstrate how local- and national-level cooperation brings about more successful and sensible policies.
The campaign's target of 30 percent new electric vehicle sales by 2030 applies collectively to the CEM-EVI membership, and not to individual countries. Governments who endorse the goal show leadership by establishing policies to reach the target and engage through EVI to report progress and share best practices.
The EVI recognizes the importance of reducing carbon emissions in the transportation sector, which accounts for almost a quarter of global greenhouse gas emissions and is one of the fastest-growing energy end use sectors. It also recognizes the importance of working towards energy efficiency and the mitigation of air pollution from transportation.
These environmental, economic and social goals can be addressed through accelerated electrification of the transportation sector. In 2017, the global electric car stock reached more than 3 million vehicles, after growing exponentially for the last ten years, according to the latest Global EV Outlook report. In the report's EV30@30 scenario, where all countries together achieve the EV30@30 target on average, over 220 million electric vehicles (light-duty vehicles, buses and trucks) are deployed by 2030.
The campaign supports the market for 2-3 wheelers, electric passenger cars, light commercial vans, buses and trucks (including battery-electric, plug-in hybrid, and fuel cell vehicle types). It also works towards the deployment of charging infrastructure to supply sufficient power to the vehicles deployed. Through EV deployment progress monitoring, analytical activities and policy recommendations, the EVI also aims at providing countries with informed material for the implementation of the most effective electric mobility policies possible.
The campaign also aims to foster cooperation among many stakeholders on electric mobility to exchange experiences and deliver quality capacity building to policy makers and other electric mobility stakeholders in EVI countries and beyond.
The EV30@30 campaign is also supported by C40, the FIA Foundation, the Global Fuel Economy Initiative (GFEI), the Natural Resource Defence Council (NRDC), the Partnership on Sustainable, Low Carbon Transport (SLoCaT), The Climate Group, UN Environment, UN Habitat, and the International Zero Emission Vehicle Alliance (ZEV Alliance). It also received the backing of the Hewlett Foundation, the Renewable Energy Policy Network for the 21st century (REN21) and the World Resources Institute (WRI) this year.
The CEM is a unique partnership of 26 members, including most of the G20 economies, representing 90% of clean energy investment and working together to accelerate the global energy transition. CEM-EVI participants include Canada, Chile, China, Finland, France, Germany, India, Japan, Mexico, the Netherlands, New Zealand, Norway, Portugal, Sweden, the United Kingdom and the United States.
————–
"The electrification of transportation is a priority for the Government of Canada as demonstrated by our role as co-chair of the Electric Vehicle Initiative, and our ongoing support for the EV30@30 campaign. Canada looks forward to furthering this dialogue as hosts of the CEM/Mission Innovation Ministerial meetings in Vancouver in 2019, as we continue on the path to a low-carbon transportation future."
– The Honourable Amarjeet Sohi, Canada's Minister of Natural Resources
"Clean and decarbonised transports are key to reduce air pollution, fulfill the Paris Agreement and build a carbon-neutral world by 2050. Their development is one of the priorities of the French Climate Plan and the future Orientation Law on mobilities. France will act firmly to multiply by 5 the sales of electric vehicles by 2022 while public infrastructure network will be reinforced. France also encourages international actions, through cooperation and initiatives such as EVI or the Transport decarbonisation Alliance, to meet this global challenge. "
– Elisabeth Borne, Minister for Transport, France
"The Paris Climate Agreement of 2015 gives a boost to the ambitions of the Netherlands in e-mobility, the transition to renewable energy and business opportunities in the field of charging infrastructure and the automotive sector. It's our goal to have 100% of all new registered cars in 2030 being zero-emission cars."
– Stientje van Veldhoven, State Secretary for Infrastructure and Water Management, The Netherlands.
"Electrifying the transport sector is an important part of the efforts to end fossil fuel dependence and to achieve Sweden's goal of reducing transport sector emissions by 70 per cent by 2030. EVI is a key international initiative that promotes and supports electric vehicles to help reduce emissions in the transport sector in Sweden and globally"
– Ibrahim Baylan, Swedish Minister for Policy cooperation and Energy
"Our investors, customers and drivers have trusted ChargePoint to deliver solutions that not only combat climate change but will usher in the adoption of cleaner, more sustainable transport. Our efforts to support climate action are a byproduct of a decades long effort to build a successful business that has resulted in a comprehensive portfolio of technologies that enable people around the world to drive a better way."
– Pasquale Romano, President and CEO ChargePoint
"Joining this initiative is of paramount importance to raise awareness and consensus about e-mobility's benefits from an environmental, industrial and energy efficiency perspective. With this aim, Enel X is supportive of every private and public effort that further boosts EV uptake and that sets out concrete plans for the business, as well as becoming a driver of internal growth through the adoption of concrete initiatives that promote the e-mobility culture among our employees."
– Francesco Venturini, CEO of Enel X
"It took us close to 20 years to reach the first million electric vehicles. It took 18 months to reach the second million and an additional eight months to reach the third million. During the past six months, we globally reached four million electric vehicles. This trend needs to continue exponentially if we are to reach the targets set out by the Paris Agreement. We continue to charge ahead by building the needed infrastructure for electric vehicles all across Europe. The future is electric and the EV30@30 campaign helps us reach the future we all want."
– Tore Harritshoj, CEO, Mobility & LifeCycle Solutions Nordic, E.ON
"Today, road transport accounts for more than 40% of global oil demand. At Fortum we strongly believe that the electrification of transport is one of the crucial elements in limiting air pollution and preventing further climate change. The ultimate need to improve air quality and limit emissions, as well as reduce noise caused by vehicles, is increasingly pressing in most urban areas. We are helping to tackle the challenge by offering customers convenient, affordable and accessible services in electromobility, and by developing cloud services and infrastructure for chargers around Europe."
– Pekka Lundmark, President and CEO Fortum
"Iberdrola strongly supports actions towards a sustainable energy model. The campaign EV30@30 encourages the transition to an electric transport sector which, together with the increase in electricity coming from renewable energies, will contribute to fight against climate change, reduce pollution and increase energy efficiency. This will also produce social and economic benefits."
– Ignacio S. Galán, Chairman and CEO of Iberdrola
"Vattenfall is a leading European energy company and to us the climate issue is central and strongly influences our strategic direction. Vattenfall's goal is to enable a fossil free society and one important action we take is to build the largest charging network in North Western Europe and of course we are also electrifying our own car fleet. We hope this will inspire others to act and that we together can achieve the EV30@30 target."
– Magnus Hall, President and CEO of Vattenfall
"With a large number of vehicles on the road registered to companies, we know business has an instrumental role to play in driving the transition to electric transport. The Climate Group's EV100 initiative brings together leading companies choosing electric vehicles for their fleets and installing charging infrastructure at their premises by 2030. Governments and businesses must take action together, joining forces in a shared ambition for electric transport and sending a clear market signal to accelerate a roll-out of electric vehicles."
– Helen Clarkson, CEO, The Climate Group
How can digital technology support gender equality in the MENA region?
The exponential growth of digital technology creates new opportunities for women to engage in the digital economy, including e-commerce. This can enable access to new markets for imports and exports, thereby connecting women-led businesses to the rest of the world. In the Middle East and North Africa (MENA) region, these opportunities must be seized, even if at present women in most of the MENA countries generally have lower access to digital technology than men. Closing the skills gap by training women in leadership and developing women's business skills will facilitate the creation of start-up businesses and generate thousands of jobs that will transform the economy of the region.
On the occasion of the 63rd session on the Commission on the Status of Women (CSW), UNIDO, together with the Permanent Missions of Italy and Jordan, Morocco's Fédération des Technologies de l'Information, des Télécommunications et de l'Offshoring, FAO, ITU and UN Women, jointly hosted a side-event to address the question, "How can digital technology support gender equality in the MENA region?"
In her opening remarks, Sima Sami Bahous, the Permanent Representative of Jordan to the United Nations, said, "Jordan believes that digitalization leads to justice, inclusion and equality. We also believe that our efforts are well-focused on bridging the divide between men and women in the digital divide. We also believe that good governance is important for our drive for social inclusion and human resource development. These are the major issues that we need to look at and to see how they could best serve gender equality."
In a panel discussion that followed, participants considered the practices for supporting gender equality in the MENA region that can be leveraged by digital technology. There was an emphasis on the power of designing training tool-kits for women in order to facilitate an understanding of how technology can be used to run their businesses more effectively and sustainable. A wide range of practices were presented, from the use of blockchain technology to track the quality of agricultural supplies to reaching new markets for import and export by use of new digital platforms. There was agreement that women must be included in the design of ICT infrastructure to tackle challenges such as lack of access to cash, capital and to basic technology.
A new major trend to be considered is cyber security. Ninety percent of the future workforce will require cyber security training as a part of ICT training and this could become a major generator of jobs for women in the MENA region.
Another issue discussed was how ICT can facilitate women's empowerment in rural regions. The importance of strengthening the digital ecosystem was emphasized, in particular by boosting infrastructure in rural regions through enhanced gender-sensitive investments in digital infrastructure.
Mariangela Zappia, Permanent Representative of Italy to the United Nations, said, "For the Italian government, there is a growing awareness of how the digital economy can represent a powerful tool to transform the ways in which women live and work…Gender mainstreaming is an integral part of Italy's development cooperation programme, especially in the Mediterranean and sub-Sahara regions, and in this regard, I would like to highlight the programme that we run together with UNIDO: Promoting Women Empowerment for Inclusive and Sustainable Industrial Development in the MENA region."
Artificial Intelligence and Frontier Technologies for Open Educational Resources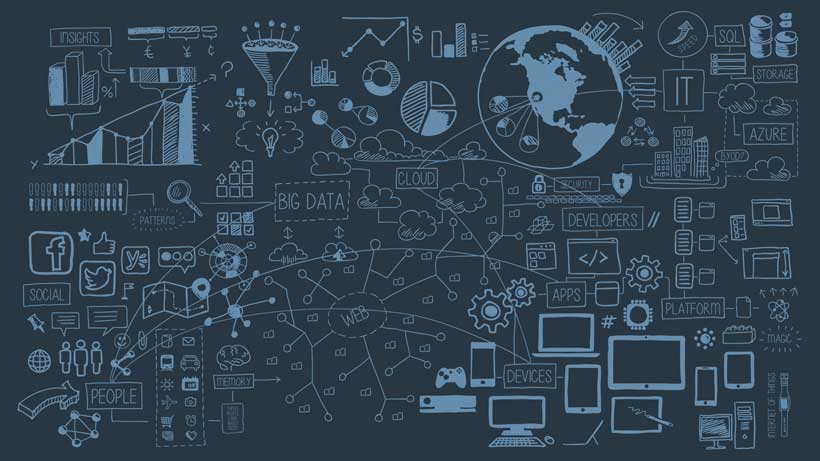 The Artificial Intelligence and Frontier Technologies for Open Educational Resources (OER) workshop was part of the 'Learning and Skills sessions' held during UNESCO's Mobile Learning 2019 (5 March 2019, UNESCO Headquarters, Paris), which focused on Artificial Intelligence (AI). The workshop presented the latest developments on how AI and frontier technologies can be used to share, use and develop OER, within the framework of the Ljubljana OER Action Plan and the current Draft UNESCO OER Recommendation.
The session highlighted how the fact that technologies have a significant potential to accelerate progress and support the development of inclusive Knowledge Societies based on human rights and the achievement of gender equality and empowerment. From this perspective Open Educational Resources (OER) – learning materials available on an open license which can be shared, modified and developed – is critical for progress towards the achievement of all 17 Sustainable development goals, and in particular Quality education (Goal 4), Gender equality (Goal 5), Reduced inequalities within and across countries (Goal 10) and Partnerships for goals (Goal 17).
Ms Zeynep Varoglu, Programme Specialist for ICT in Education, Communication and Information Sector, provided background on the Ljubljana OER Action Plan and the UNESCO draft OER Recommendation process, underscoring the importance of knowledge sharing for global development, and the key role of OER in this process. Mr Mitja Jemrol, UNESCO OER Chair from Jozef Stefan Institute underscored that the benefits of AI in OER are immense, in particular for areas such as translation, personalization of resources and identification of resources for sharing, re-mixing. Ms Perrine de Coëtlogon, Chargée de mission Blockchain & Education, University of Lille outlined how blockchain has been used to support recognition and rewarding in other areas of education, and holds great potential for tracking the mix and remix of OER. Ms Shani Evenstein Chairperson, Wikipedia & Education User Group highlighted that Wikidata is the biggest OER that humanity has ever been created. Ms Evenstein outlined how AI is currently used by Wikidata to meet the three main challenges of it faces: updating of data, querying of specific questions, and the maintenance of a central database for libraries and museums worldwide.
The common theme echoed through all presentations is the potential for the revolutionary role AI and frontier technologies can play in mainstreaming OER and fostering inclusive Knowledge Societies.
OECD urges more action on bridging digital divides, boosting skills and enhancing access to data
The digital transformation is well under way, yet its scope and speed varies greatly across countries, sectors, people and places. Going digital will only fully benefit economies and societies if governments step up efforts to prepare businesses, people and policies for a digital world, the OECD said today.
More people are connected to the Internet than ever before, but gaps persist and new ones may emerge, according to data presented during the OECD's Going Digital Summit taking place in Paris on 11-12 March. More than four in 10 rural households in OECD countries don't have access to the fast fixed broadband needed to support the Internet of Things, whereas nearly nine in 10 households in urban areas have fast connections. A striking gap also remains between the way people with low and high levels of education use the Internet: over 40 percentage points' difference in the case of Internet banking.
A digital divide by gender sees women lagging behind in information and communications technology (ICT) professions, and more than twice as many young men as young women are able to program. In some countries, the gender divide in Internet usage is still too high.
"The digital transformation is affecting every aspect of our lives. It is redefining social and economic interactions; it is raising concerns about jobs, skills, privacy and security. And it is testing our policy frameworks as we try to balance innovations that can greatly improve people's well-being with many other concerns involving privacy, security, competition or equality, to mention just a few," said OECD Secretary-General Angel Gurría. "We have a responsibility to get the digital transformation right so it empowers and improves everybody's lives."
The digital transformation of economies and societies brings a significant training challenge. Only 31% of adults have sufficient problem-solving skills to succeed in a digital world, and the highly skilled tend to benefit more from digital opportunities. Training must target those most in need, particularly low-skilled workers of whom only 40% receive firm-based training compared to 73% of high-skilled workers.
Data and data flows are an increasingly important source of value creation. Every day, data is produced equivalent to about 1.25 billion DVDs. Creating more value in the digital age requires enhancing access to and sharing of data, promoting interoperable privacy regimes to facilitate cross-border data flows, and opening up government data while taking account of national and private security concerns.
Broader concerns over online privacy and trust must also be addressed, as well as the impact of social networks on people's mental health and on democracy. Cyberbullying is a growing challenge, with nearly one in ten 15-year-olds saying they are subject to it. The rapid development of Artificial Intelligence is revolutionising production and science and bringing direct benefits to consumers through applications like smart home appliances, improved healthcare and fraud detection but AI is also raising trust, safety and accountability concerns The OECD is seeking to address these by designing a set of guiding principles for AI.
Other key findings and recommendations include:
The Internet of Things is growing so fast that by 2022 three devices will be connected for every person in the world. But network capacity often lags behind. There are only seven fibre subscriptions per 100 people in the OECD area. Promoting competition and removing barriers to investment in infrastructure, especially fibre, can help increase access.
Most people, firms and governments are connected, but few are advanced users. Only 11% of small firms perform big data analysis compared to 33% of large ones. Governments can encourage more-sophisticated use of digital tools by investing in ICTs and skills.
Innovation is increasingly digital and data-driven, but not all countries innovate in the same way. Over 2013-16, about 33% of OECD country patents were in ICT compared to about 60% in China. Governments can boost innovation by promoting entrepreneurship, supporting basic research, and investing in R&D, patents and software.
The digital transformation is changing the world of work. OECD estimates show that automation may affect almost half of all jobs in the future, but four out of ten jobs created in the past decade were in highly digital-intensive sectors. It is vital that governments ensure fair transitions from declining to expanding job areas and strike a balance between flexibility and mobility on one hand and job stability on the other.
Trust fundamentally underpins the digital transformation, but almost a third of Internet users mistrust social and professional networks and 15% of EU citizens do not shop or bank online because of security concerns. Digital security risk management and improving online consumer protection should be strategic priorities.
Digital technologies and data transform how countries compete, trade and invest. For example, firms in the most digital-intensive sectors enjoy a 55% higher mark-up than other firms, and cross-border acquisitions of digital-intensive firms grew 20 percentage points more than those in other sectors over 2007-15. Reducing barriers to trade and investment, and addressing changing dynamics, can foster more market openness.
Two reports and an interactive data tool are being launched at the Going Digital Summit:
Going Digital: Shaping Policies, Improving Lives, which presents a comprehensive strategy for policy making in the digital age.
Measuring the Digital Transformation: A Roadmap for the Future, which proposes nine actions to build the next generation of data and indicators capable of dealing with the challenges of the digital transformation.
The online Going Digital Toolkit shows how countries compare in a raft of different areas from digital access and use to market openness, investment and trust, and featuring policy guidance and analysis to help countries realise the promises of digital transformation.
The OECD Going Digital Summit culminates Phase I of the OECD Going Digital Project, presenting the main findings and policy messages from the last two years of work by the Organisation in this area. The summit brings together high-level policy makers responsible for policies related to the digital economy and key stakeholders, to exchange views and share practices and experiences around the seven pillars of the OECD's Going Digital integrated policy framework: enhancing access, increasing effective use, unleashing innovation, ensuring jobs, promoting social prosperity, strengthening trust and fostering market openness. The 2019 Ministerial Council Meeting of the OECD, taking place next 22-23 May and chaired by the Slovak Republic, will precisely focus on "Harnessing the Digital Transition for Sustainable Development: Opportunities and Challenges".