UK and seven major companies join campaign for vehicle electrification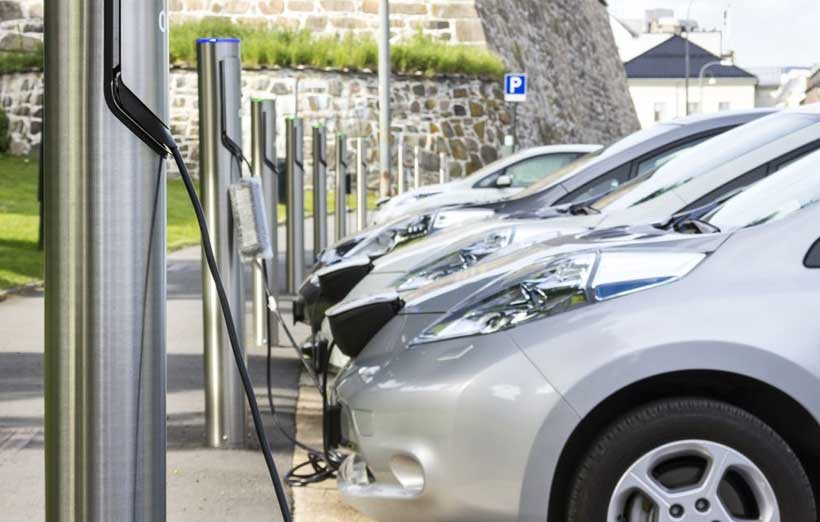 The United Kingdom (UK) and seven major companies today joined the EV30@30 campaign, which aims to speed up the deployment of electric vehicles and target at least 30 percent new electric vehicle sales by 2030.
The expanded membership will strengthen the collective and coordinated approach to meeting the EV30@30 objectives. With the UK, the campaign now has the support of most of the largest EV markets worldwide. The existing members are Canada, China, Finland, France, India, Japan, Mexico, the Netherlands, Norway and Sweden.
The addition of companies active on the electric mobility front is also a milestone for the initiative, which was started last year by the Clean Energy Ministerial (CEM). It represents a major step forward in the campaign's multi-stakeholder approach and reflects the reality of the electric mobility transition that is taking place on the ground. The companies are: ChargePoint, Enel X, E.On, Fortum, Iberdrola, the Renault-Nissan-Mitsubishi Alliance and Vattenfall.
The EV30@30 campaign is organized by the CEM-Electric Vehicles Initiative (EVI), coordinated by the International Energy Agency. The campaign was launched during the 8th Clean Energy Ministerial (CEM8), held in Beijing in June 2017.
Since then, the EV30@30 campaign has succeeded in bringing together over thirty leading cities from twelve countries on the topic of urban electrification via the Pilot City Programme. This initiative acknowledges that cities are running at the forefront of the electric mobility transition and intends to demonstrate how local- and national-level cooperation brings about more successful and sensible policies.
The campaign's target of 30 percent new electric vehicle sales by 2030 applies collectively to the CEM-EVI membership, and not to individual countries. Governments who endorse the goal show leadership by establishing policies to reach the target and engage through EVI to report progress and share best practices.
The EVI recognizes the importance of reducing carbon emissions in the transportation sector, which accounts for almost a quarter of global greenhouse gas emissions and is one of the fastest-growing energy end use sectors. It also recognizes the importance of working towards energy efficiency and the mitigation of air pollution from transportation.
These environmental, economic and social goals can be addressed through accelerated electrification of the transportation sector. In 2017, the global electric car stock reached more than 3 million vehicles, after growing exponentially for the last ten years, according to the latest Global EV Outlook report. In the report's EV30@30 scenario, where all countries together achieve the EV30@30 target on average, over 220 million electric vehicles (light-duty vehicles, buses and trucks) are deployed by 2030.
The campaign supports the market for 2-3 wheelers, electric passenger cars, light commercial vans, buses and trucks (including battery-electric, plug-in hybrid, and fuel cell vehicle types). It also works towards the deployment of charging infrastructure to supply sufficient power to the vehicles deployed. Through EV deployment progress monitoring, analytical activities and policy recommendations, the EVI also aims at providing countries with informed material for the implementation of the most effective electric mobility policies possible.
The campaign also aims to foster cooperation among many stakeholders on electric mobility to exchange experiences and deliver quality capacity building to policy makers and other electric mobility stakeholders in EVI countries and beyond.
The EV30@30 campaign is also supported by C40, the FIA Foundation, the Global Fuel Economy Initiative (GFEI), the Natural Resource Defence Council (NRDC), the Partnership on Sustainable, Low Carbon Transport (SLoCaT), The Climate Group, UN Environment, UN Habitat, and the International Zero Emission Vehicle Alliance (ZEV Alliance). It also received the backing of the Hewlett Foundation, the Renewable Energy Policy Network for the 21st century (REN21) and the World Resources Institute (WRI) this year.
The CEM is a unique partnership of 26 members, including most of the G20 economies, representing 90% of clean energy investment and working together to accelerate the global energy transition. CEM-EVI participants include Canada, Chile, China, Finland, France, Germany, India, Japan, Mexico, the Netherlands, New Zealand, Norway, Portugal, Sweden, the United Kingdom and the United States.
————–
"The electrification of transportation is a priority for the Government of Canada as demonstrated by our role as co-chair of the Electric Vehicle Initiative, and our ongoing support for the EV30@30 campaign. Canada looks forward to furthering this dialogue as hosts of the CEM/Mission Innovation Ministerial meetings in Vancouver in 2019, as we continue on the path to a low-carbon transportation future."
– The Honourable Amarjeet Sohi, Canada's Minister of Natural Resources
"Clean and decarbonised transports are key to reduce air pollution, fulfill the Paris Agreement and build a carbon-neutral world by 2050. Their development is one of the priorities of the French Climate Plan and the future Orientation Law on mobilities. France will act firmly to multiply by 5 the sales of electric vehicles by 2022 while public infrastructure network will be reinforced. France also encourages international actions, through cooperation and initiatives such as EVI or the Transport decarbonisation Alliance, to meet this global challenge. "
– Elisabeth Borne, Minister for Transport, France
"The Paris Climate Agreement of 2015 gives a boost to the ambitions of the Netherlands in e-mobility, the transition to renewable energy and business opportunities in the field of charging infrastructure and the automotive sector. It's our goal to have 100% of all new registered cars in 2030 being zero-emission cars."
– Stientje van Veldhoven, State Secretary for Infrastructure and Water Management, The Netherlands.
"Electrifying the transport sector is an important part of the efforts to end fossil fuel dependence and to achieve Sweden's goal of reducing transport sector emissions by 70 per cent by 2030. EVI is a key international initiative that promotes and supports electric vehicles to help reduce emissions in the transport sector in Sweden and globally"
– Ibrahim Baylan, Swedish Minister for Policy cooperation and Energy
"Our investors, customers and drivers have trusted ChargePoint to deliver solutions that not only combat climate change but will usher in the adoption of cleaner, more sustainable transport. Our efforts to support climate action are a byproduct of a decades long effort to build a successful business that has resulted in a comprehensive portfolio of technologies that enable people around the world to drive a better way."
– Pasquale Romano, President and CEO ChargePoint
"Joining this initiative is of paramount importance to raise awareness and consensus about e-mobility's benefits from an environmental, industrial and energy efficiency perspective. With this aim, Enel X is supportive of every private and public effort that further boosts EV uptake and that sets out concrete plans for the business, as well as becoming a driver of internal growth through the adoption of concrete initiatives that promote the e-mobility culture among our employees."
– Francesco Venturini, CEO of Enel X
"It took us close to 20 years to reach the first million electric vehicles. It took 18 months to reach the second million and an additional eight months to reach the third million. During the past six months, we globally reached four million electric vehicles. This trend needs to continue exponentially if we are to reach the targets set out by the Paris Agreement. We continue to charge ahead by building the needed infrastructure for electric vehicles all across Europe. The future is electric and the EV30@30 campaign helps us reach the future we all want."
– Tore Harritshoj, CEO, Mobility & LifeCycle Solutions Nordic, E.ON
"Today, road transport accounts for more than 40% of global oil demand. At Fortum we strongly believe that the electrification of transport is one of the crucial elements in limiting air pollution and preventing further climate change. The ultimate need to improve air quality and limit emissions, as well as reduce noise caused by vehicles, is increasingly pressing in most urban areas. We are helping to tackle the challenge by offering customers convenient, affordable and accessible services in electromobility, and by developing cloud services and infrastructure for chargers around Europe."
– Pekka Lundmark, President and CEO Fortum
"Iberdrola strongly supports actions towards a sustainable energy model. The campaign EV30@30 encourages the transition to an electric transport sector which, together with the increase in electricity coming from renewable energies, will contribute to fight against climate change, reduce pollution and increase energy efficiency. This will also produce social and economic benefits."
– Ignacio S. Galán, Chairman and CEO of Iberdrola
"Vattenfall is a leading European energy company and to us the climate issue is central and strongly influences our strategic direction. Vattenfall's goal is to enable a fossil free society and one important action we take is to build the largest charging network in North Western Europe and of course we are also electrifying our own car fleet. We hope this will inspire others to act and that we together can achieve the EV30@30 target."
– Magnus Hall, President and CEO of Vattenfall
"With a large number of vehicles on the road registered to companies, we know business has an instrumental role to play in driving the transition to electric transport. The Climate Group's EV100 initiative brings together leading companies choosing electric vehicles for their fleets and installing charging infrastructure at their premises by 2030. Governments and businesses must take action together, joining forces in a shared ambition for electric transport and sending a clear market signal to accelerate a roll-out of electric vehicles."
– Helen Clarkson, CEO, The Climate Group
Coding – what is it and what are the benefits?
Coding has become more popular in recent years with everyone from entrepreneurs, hobbyists, children and professionals. And with many different kits now available, it's easier than ever to try your hand at coding.
If you're unsure what coding is or where to begin, read on to discover more and find out the benefits of learning this new skill.
What is coding and what is it used for?
In a nutshell, coding is writing a set of instructions in a language understood by machines to enable a computer to follow to carry out a task. It's used daily across the world in multiple applications from appliances to traffic systems and the motor industry.
With more of the world relying heavily on digital systems, there is an increased need for those who know how to code. But it's not just for professionals. Anyone can now try their hand at coding and it's increasingly popular amongst hobbyists who are creating exciting projects during their spare time.
A good place to start when thinking about coding as a hobby is by using a Raspberry Pi kit. Starter kits are great for beginners and allow you to develop your coding skills with everything you need in one package.
Benefits of learning to code
Whilst some benefits of learning to code such as future career options might be obvious, there are other advantages to this skill:
You could become smarter – Coding can utilise the logical part of your brain which is useful for other tasks, not just the coding process. It can also be very creative if you use your coding skills to work on different projects.
It increases your employability – and not just in the computer software industry. Skills learnt from coding are transferrable and the kind of qualities employers across many industries will be looking for.
It helps you understand technology – By getting to grips with computer languages, you'll learn how technology works at a base level – knowledge that will filter through to everyday life as well as in your career.
Enhance problem solving skills – By learning to code you'll learn how to address problems and, in turn, become skilled at solving them. Tools that will be transferred to other aspects of life.
Coding is a universal language – so there are endless opportunities to learning this skill.
Whatever knowledge you have of coding, why not give it a go? You could be creating the next big robotics project, having fun playing games with your kids or even developing a new software programme in no time.
C-Suite Toolkit Helps Executives Navigate the Artificial Intelligence Landscape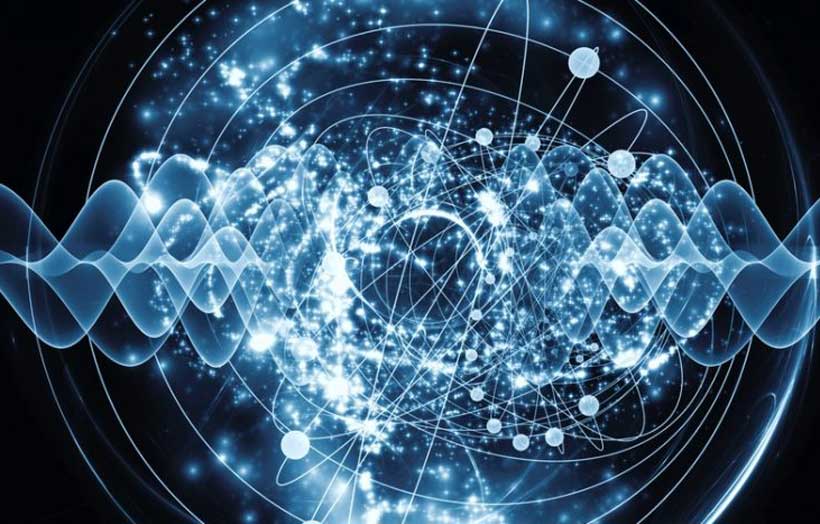 The World Economic Forum published the "AI C-Suite Toolkit" to support executives in their Artificial Intelligence implementation decision making. The toolkit provides a holistic approach to AI, covering multiple dimensions businesses need to consider when making investments in AI. Emphasis is given on potential risks these technologies create and how to ensure the ethical and responsible use of them.
"The key skill executives need to develop is the ability to understand the art of the possible with AI while identifying the main risks it creates," said Kay Firth-Butterfield, Head of AI and Machine Learning at the World Economic Forum. Furthermore, Theos Evgeniou, Professor at INSEAD and Co-Founder of Tremau said, "Organizations need to adopt new data and AI risk management practices, processes and tools in order to both comply with upcoming regulations and to ensure customer trust",
The new toolkit is the result of a collaboration among several AI experts and executives across companies and industries. It also builds on the previous World Economic Forum guide that's targeted at Boards of Directors.
"AI is like the Internet: it feels optional until it's too late. We were delighted to contribute Best Practice AI's practical digital strategy and transformation experience working with executives globally to this world class effort. C-suite leadership is key to deliver data-enabled business model transformation – and senior management learning critical to ensure that this is done ethically and sustainably. The toolkit provides both," said Simon Greenman, Partner at Best Practice AI and Member of the World Economic Forum's Global AI Council
The AI C-Suite toolkit raises and discusses key questions that company executives need to consider when making investments in AI. These questions cover aspects around AI and business strategy, the impact of AI on an organization, AI maturity and organizational change, best practices for implementing AI, understanding and managing AI risks, and adoption of ethical and responsible AI practices and processes.
"With our strong expertise in manufacturing consultancy and +100 SIRI maturity assessments, we see that the foundational knowledge of AI in operationalizing the strategy is visible as a common need. Global research on the subject confirm that using AI has benefits like providing cost reduction, inventory minimization, quality increase, profit optimization, etc., and potential risks like strengthening inequalities. Creating a platform for understanding the benefits and mitigating the risks is required, especially at the executive level. With the modularity and extensive understanding of AI, this toolkit will be a reference guide for all leaders," said Efe Erdem, MEXT Group Director & Head of C4IR Turkey. "We are excited for this toolkit to come to life and serve as a critical guideline for the industry."
Organizations at various levels of AI maturity can benefit from the steps laid out in the AI C-Suite Toolkit to leverage AI while mitigating possible risks. "As an advisor to C-suite executives of organizations aspiring to become AI and Data-driven, we have observed firsthand how fundamental it is for leaders to understand how to make informed decisions such that their organizations can truly reap the benefits of AI in the coming years. We believe this guide will be instrumental in helping executives identify the right opportunities to solve problems using AI and overcome the challenges and barriers they will face on their journey," said Nihar Dalmia, Canada Government and Public Services Leader, Omnia AI, Deloitte.
The toolkit states, "a culture of large volume experimentation, data-driven decision making, and ethical AI distinguishes market leaders." The authors and contributors urge organizations to pilot this toolkit and share their learnings of using it.
"The AI C-Suite Toolkit on Empowering AI leadership is a timely report for C-suite executives as more organizations embrace AI across their enterprise," said Anand Rao, Global Leader, Artificial Intelligence, PwC, USA. "PwC is delighted to collaborate with the World Economic Forum on this toolkit to provide a practical and operational framework to implement AI in a responsible manner. The holistic and enterprise-wide end-to-end governance will enable C-suite executives to take advantage of the benefits of AI while also addressing the societal and ethical risks."
The Moscow Metro extends the Early Bird campaign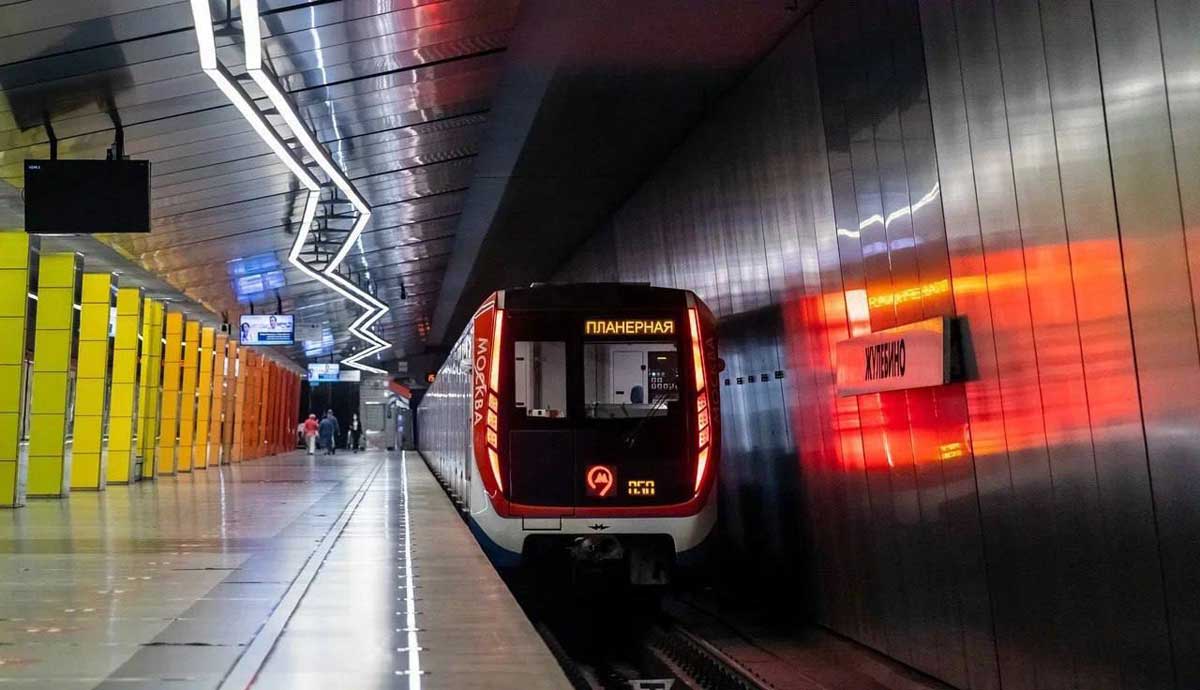 According to the Moscow Department of Transport, the Early Bird discount program has been extended until March 31. Thanks to this project, passengers can save up to 50% on fare payment for morning trips on Lines 7 and 15 of the Moscow Metro.
The Department noted that the Early Bird campaign helped to redistribute passenger flows and reduce passenger traffic of the Line 7 of the Moscow Metro, the busiest line of the network, during the peak hours. Cars on the Line 7 are now 7% freer in the morning peak hours. In addition, the crowdedness at Kitay-Gorod station has been decreased up to 18%, and Vykhino and Polezhaevskaya – up to 17%.
According to Maksim Liksutov, the Deputy Mayor of Moscow for Transport, the project has proved its effectiveness, having impacted the most popular section of the metro during peak hours. In this regard, it was decided to extend the Early Bird campaign.
«Thanks to the campaign, as well as to the adjustment of fares on Kazansky railway direction for those who travel to the railway station, cars became 7% freer in the mornings on Line 7 – we managed to relieve the load on the most popular section of the metro during rush hours. In this regard, the Mayor of Moscow decided to extend the Early Bird discount program until March 31», – said Maksim Liksutov, the Deputy Mayor of Moscow for Transport.
The project was launched in November 2020. Discounts are valid on weekdays until 07:15 and from 08:45 to 09:15 on the Moscow Metro Lines 7 and 15. About 100 thousand passengers use discounts every day. More than 5.7 thousand Moscow residents changed their daily travel time to off-peak. By the end of 2021, passengers have made more than 25 million discounted trips.