First International Forum on the Circular Economy in Lima will set stage for future of production in Peru
The United Nations Industrial Development Organization (UNIDO) in partnership with Peru's Ministry of Production (PRODUCE) and Ministry Environment (MINAM) and the European Union (EU) are organizing the first International Forum on the Circular Economy in Lima.
The "1st International Forum on Circular Economy: Production of the Future", taking place on 12-13 September, will be a space for dialogue and exchange of knowledge and experiences about sustainable models of industrial development
Speakers from the public and private sectors in the field of circular economy policies will focus in particular on waste, plastic and water management.
The objective is to showcase examples of European and Latin American companies that play a fundamental role in the progress towards a circular economy and raise awareness among public and private stakeholders of the business opportunities in this field. Each thematic session in the seminar will explore successful European and Latin American examples from the public and private sectors and will include ample time for debate.
The forum will include contributions from Stephan Sicars, Director of Environment at UNIDO, Daniel Calleja, Director-General for Environment at the European Commission, and  the Ministers of PRODUCE and MINAM.
Follow the event live here
APEC Announces Nominations for 2020 Science Prize
Twelve young scientists across 21 APEC member economies are tackling biodiversity challenges and they have been nominated for this year's APEC Science Prize for Innovation, Research and Education, known as the ASPIRE Prize.
Under the theme of "Biodiversity for a Prosperous Economy," the 2020 ASPIRE Prize will be awarded for scientific research focused on biodiversity and how it contributes to local livelihoods, traditional and modern medicines and economic development.
"We are thrilled to announce the nominees and showcase their research," said Daniel Dufour, Chair of the APEC Policy Partnership for Science, Technology, and Innovation, which administers the annual ASPIRE Prize. "The work of the nominees will contribute to APEC's scientific and technological efforts toward a post pandemic recovery."
The winner will be announced at a virtual ceremony during a suite of meetings hosted by Malaysia in August 2020 and will be awarded USD 25,000 from renowned publishers of scholarly scientific knowledge, Wiley and Elsevier.
"The theme of biodiversity is important to APEC economies because of its application to health systems and sustainable development," said Dr. Siti Hamisah, Secretary General of Ministry of Science, Technology, and Innovation Malaysia. "A well-functioning ecosystem and rich biodiversity are imperative to the well-being of communities around the region and lead to economic prosperity."
Work carried out by the 2020 nominees includes the study of wasps' contribution to maintaining healthy natural ecosystems; the testing of herbal medicines traditionally used to prevent viral infections applied to other contexts; and conservation and sustainable use of plant biodiversity using molecular technologies.
Click here to meet the 2020 ASPIRE Prize finalists
"As we celebrate 10 years of the ASPIRE Prize, we are honored to highlight the work of researchers who are dedicating their careers to driving APEC's economic sustainability and prosperity," said Brian Napack, Wiley's Chief Executive Officer.
"Collaboration across borders is a critical pillar of the ASPIRE Prize and global scientific advancement," he explained. "We are proud to support these impressive young scientists."
"These young researchers and their pursuit of scientific excellence is critical for all of our economies, not only to further economic growth, but also to protect the health of our environment and populations," concluded YoungSuk "Y.S." Chi, Chairman of Elsevier. "These young scientists are leading the way for a more sustainable future for generations to come."
Since its establishment in 2011, the ASPIRE prize has recognized young scientists working on issues ranging from natural laboratories, food security, sustainable ocean development, strengthening international science and technology networks and promoting innovation.
Biofuture Platform: 5 Principles for Post-COVID Bioeconomy Recovery and Acceleration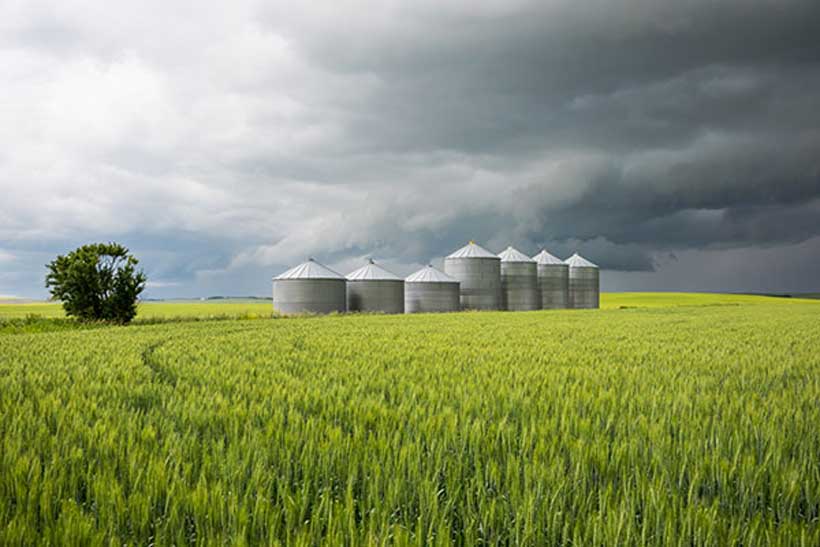 The Biofuture Platform, a twenty-country, multi-stakeholder initiative, announced on the 12 August the launch of a set of voluntary principles. These are intended to offer guidance to governments and policymakers around the world on the need to promote the sustainable bioeconomy in both short-term relief packages and broader post-COVID economic recovery programs. The principles have the support of the twenty Biofuture Platform member countries, and were developed following consultations with policymakers, industry experts and international organisations.
The IEA is the Facilitator of the Biofuture Platform since February 2019. The Executive Director Dr. Fatih Birol commented on the development of the Principles: "Bioenergy is the overlooked giant of the renewable energy sector and will be paramount to a successful global energy transition. But its growth is currently not on track to meet sustainable development goals. It is critical that governments incorporate bioenergy in their COVID economic recovery plans, promoting jobs in the sector and ensuring its considerable potential does not remain untapped".
Exploring financing opportunities for forest landscape restoration
For centuries, world's forests have been cleared and removed for agricultural or other land uses, often resulting in degraded lands found in almost every country today. As global population increases and climate change threatens ecosystems worldwide, there is an urgent need for more sustainable management of land to help mitigate greenhouse gas emissions.
As a process of restoring degraded lands and retrieving their economic and environmental productivity, forest landscape restoration is a promising way to achieve desalination of the soils and reduced wind and water erosion. It also helps filtering drinking water and raising the level of groundwater in restored areas and the storage of carbon dioxide in the newly accumulated biomass.
So far, countries in Europe, the Caucasus and Central Asia pledged to restore close to 3 million hectares of degraded land under the Bonn Challenge, a global effort to restore 350 million hectares of degraded land by 2030, which also count under the ECCA30, a regional initiative to restore 30 million hectares by 2030 in Europe, the Caucasus and Central Asia.
Countries interested in forest landscape restoration commonly cite the lack of funding as a major impediment for its implementation. This is a particularly acute issue in the light of current COVID-19 outbreak, as funding priorities are expected to shift towards the economic recovery and strengthening and re-building of healthcare systems.
To address the commonly asked question: "what are sources of financing forest landscape restoration?", the UNECE/FAO Forestry and Timber Section, in cooperation with the International Union for the Conservation of Nature (IUCN), hosted a webinar where representatives of donor countries and key international institutions informed countries interested in forest landscape restoration about existing sources of funding.
Speaking on behalf of the Federal German Ministry for the Environment, Nature Conservation and Nuclear Safety, Dr. Michael Krause-Besan, IKI Secretariat, introduced the International Climate Initiative (IKI) project portfolio supporting forest landscape restoration efforts in ODA eligible countries, available through large-scale programmes and thematic/country calls.
The Green Climate Fund (GCF) also offers long term financing opportunities under the United Nations Framework Convention on Climate Change, informed Mr. Marc Dumas-Johansen. Another potential source of funding presented at the webinar was the Global Environment Facility (GEF), that already dedicated around $350 million in grants towards restoration purposes in its current funding cycle (2018-2022). This info is available in the presentation: https://www.unece.org/fileadmin/DAM/timber/meetings/2020/20200716/U.Apel_GEF_Sources_of_financning_GEF.pdf.
Speaking on behalf of GEF, Mr. Ulrich Apel underlined that an active pledge under the Bonn Challenge represents an important selection criterion for funding restoration and will be taken into account during the next funding cycle. Mr. Stephen Hart from the European Investment Bank illustrated the financing opportunities for biodiversity and climate adaptation for businesses and cities using Nature-based Solutions, through the bank's Natural Capital Financing Facility.
In their conclusions, speakers underlined the diversity of financing mechanisms and sources of finance, and the importance of linking restoration efforts to national objectives in order to access finance from climate, biodiversity, sustainable development and the private sector.