Destination Langkawi: Beyond the Beaches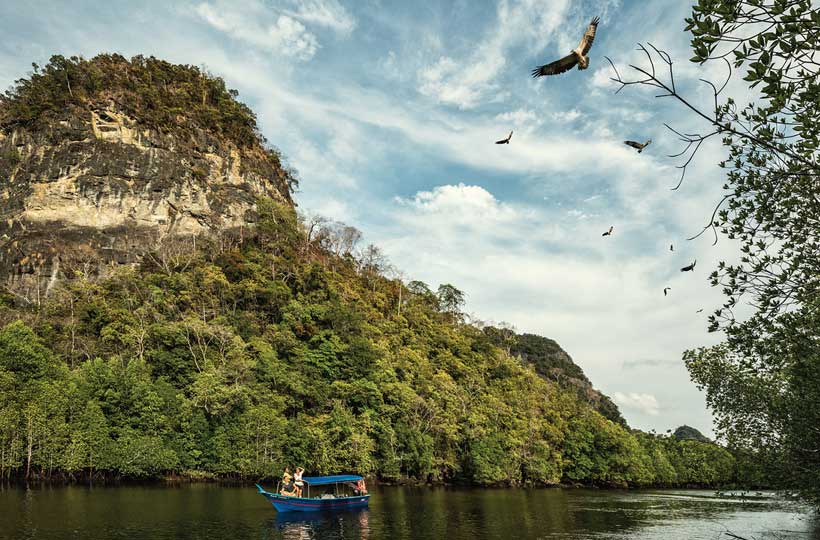 With 550-million years of geological history and generations of mythical folklore, there is always something new for guests of Four Seasons Resort Langkawi to uncover on the island.
A paradise of panoramas, the Langkawi archipelago is an amalgam of mangroves and mountains, rainforests and rivers, wildlife and waterfalls, legends and local charm, tidal flats and coral reefs, cliffs and caves. Whether appreciated from the vantage point of a bike, kayak, boat, cable car, sky-bridge or simply on foot, the islands' thrilling topography ensures a truly breathtaking backdrop for myriad magical and memorable encounters.
Water Worlds
Beyond the beaches, water sports and diving, Langkawi offers visitors rainforests, mangrove "sea forests," cascading waterfalls, hidden lakes and glistening paddy fields to explore.
Outdoor enthusiasts will be spoiled for choice.  The uninhabited islet of Pulau Langgun offers an exhilarating rainforest immersion and lush wilderness trek to the hidden sanctuary of Tasik Langgun, a large freshwater lake.  Build an appetite biking through paddy fields to Durian Perangin Waterfall – 14-tiers of clear cascading water – perfect for a refreshing dip and picnic.  Or visit the island's tallest waterfall, Temurun (30 metres or 98 feet), for another scenic natural swimming pool.
A mangrove kayak get guests unobtrusively close to the magic and mystery of forests that straddle land and sea. Traverse small, dense tributaries and follow the natural ebb and flow of this fascinating ecosystem to uncover hidden delights behind each corner. Alternatively, take a coastal kayak along the emerald seascapes of Langkawi's less explored eastern rim, and paddle through a 15 metre (49 foot) cave tunnel for an unforgettable swim in a salt-water lake.
Mineral and Mystical  
Steeped in geological heritage, Langkawi has some of the world's oldest and most intriguing naturally formed gems.  Shaped by plate tectonics, volcanic activity, ocean submersion and erosion, Langkawi's many rock formations have evolved over millennia into exciting natural habitats, many animated by fantastical folklores and legends.
Adrenalin seekers can heed the call of the ancient limestone cliffs for an afternoon of rock-climbing and abseiling within the Resort's grounds. Just a short distance away, the Langkawi Sky Bridge – suspended 700 metres (2,300 feet) above sea level and accessed via the world's steepest cable car – offers an up close experience of Malaysia's oldest rocks (the Machinchang Formation), not to mention far-reaching views extending to southern Thailand.
Fuel for the imagination, Langkawi's craggy coastline of hidden coves, sunken caves and majestic peaks is straight out of a fairytale and sets the scene for a magical adventure. The intriguing Gua Cerita (Cave of Legends) is the mythical home of a giant phoenix, a captive princess and a deadly giantess. Tasik Dayang Bunting (Lake of the Pregnant Lady) was formed when a huge limestone cave collapsed, resulting in a figure resembling a pregnant woman lying on her back. Locals believe that the lake, famed for the legend of celestial princess Mambang Sari, possesses mystical powers.
Back at the Resort, Spa devotees will be entranced by the element-based offerings at the Geo Spa, where the ancient healing energies of the Geopark meet bespoke natural treatments by ila.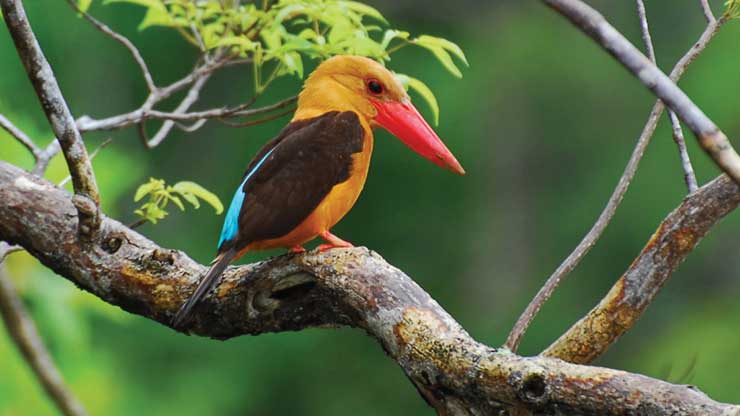 Wildlife and Local Life
A bird watcher's paradise – the open rainforest corridor, mist-covered Gunung Raya peak, and local village ponds provide the opportunity for ornithologists to tick a fair few flying friends off their must see list. Langkawi is home to approximately 200 species including: flower peckers, hills mynas, dollar birds, sun birds, eagles, woodpeckers, lesser whistling-ducks, little egrets, Chinese pond herons, striated swallows and the largest of them all, the great hornbill, measuring in at 1.3 metres (more than 4 feet).
Animal lovers will not want to miss the mangrove boat safari into the Kilim Karst Geoforest Park and its maze of meandering mangroves for exciting up-close encounters with majestic eagles and kites, mischievous macaques, fish that walk (mudskippers), colourful fiddler crabs, shy otters and sleeping bats.
Cultural connoisseurs will be enthralled by the Malaysian book village of Kampung Buku and the bucolic beauty of stilted wooden houses in local villages. A visit to the fishermen's village of Kuala Teriang enables visitors to quietly observe fisherfolk return with their day's catch, or sample delicious deep-fried banana fritters with local milk tea at wooden roadside stalls. Back at the Resort, relish local spices and ingredients during a Malay-cuisine cooking class – available as both adult and child-size experiences.
10 Reasons to Fall in Love with Athens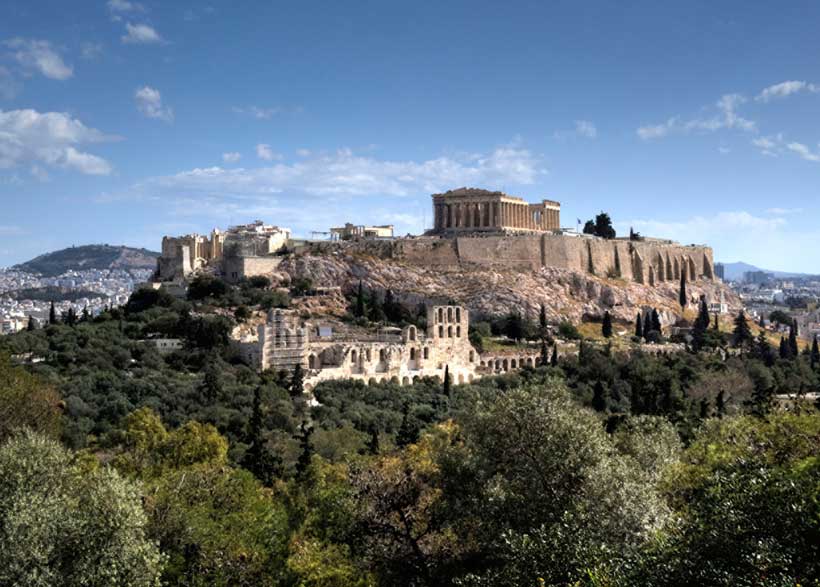 Athens has hit a new stride thanks to a glorious revival in art, food and architecture that has been underway for the last decade. Here, the concierge team at Four Seasons Astir Palace Hotel Athens offers are ten reasons to fall in love with this flourishing metropolis.
An Epic Heritage: The Parthenon is visible from almost every street corner in central Athens and must be seen up close to appreciate just how imposing these famous and majestic columns are. Fast forward a few millennia and you will find yourself at the Panathenaic Stadium, also made entirely of marble and the site of the first modern Olympic Games in 1896.
A City by the Sea: Bon vivants know that you can experience almost everything the Greek islands have to offer in Athens. With some of the most beautiful beaches found along a 31 mile (50 kilometre) coastline, you can enjoy life just as the ancients did, with fresh seafood all year round, while swimming in the crystal blue waters of the Aegean Sea for the majority of the year.
Music and Theatre Beneath the Acropolis: From majestic ballets and arias to ancient Greek tragedies, witnessing a performance at the Odeon of Herodes Atticus (June–October) is something you'll unlikely forget. Despite being nearly 2,000 years old, the theatre is heralded for its exemplary acoustics.
Temple of Poseidon: Erected in the middle of the 5th century BC and located at the end of the Sounion peninsula, this ancient temple was built to honour Poseidon, god of the sea. A sunset here is one of the most magical in Greece, blanketed by vivid reds and oranges.
Evzones: Rain, hail or shine, the Greek Presidential Guards or Evzones march towards Hellenic Parliament every Sunday morning in a spectacular ceremonial parade that has become synonymous with Athens.
Wines of Athens: As a city surrounded by small historical vineyards, Attica is the largest wine region in Greece, touting talented winemakers who are producing award-winning wines using the indigenous savatiano grape.
An Athenian Way of Life: The weekly farmers markets or laiki agora are an inherent part of Athenian society. Setting up in neighbourhoods all around the city, these food markets allow locals to stock up on fresh produce while socialising within their community. The largest, known as the Varvakeios Markets in downtown Athens, operates daily and offers seasonal harvests and local delicacies.
Byzantine Churches: For anyone that appreciates beauty, the churches in Athens are among the most special in Greece, hailing from the Byzantine era and defined by their tall domes with arched windows. The Church of Panagia Kapnikarea is one of the oldest in Athens, built around 1050 AD. All are welcome to enter and appreciate the rare frescos and beautiful iconography inside.
Art and Culture go hand in hand in Athens beginning with the Acropolis Museum. With floor to ceiling windows overlooking the ancient city, thousands of sculptures and artefacts found around the Acropolis are displayed and bathed in natural light. At the Museum of Cycladic Art, a stunning collection of Cycladic figurines and ceramics from the 3rd millennium BC can be seen. Over at the National Archaeological Museum, a treasure trove of antiquities await including the gold mask of Agamemnon and the Antikythera Mechanism.
Athens' New Agora: Athenians received a contemporary agora at the newly opened Stavros Niarchos Foundation Cultural Center. The Agora, emblematic of the central gathering spaces in ancient Greece, upholds this tradition with regular events held throughout the year. The entire building is a significant addition to modern day Athens and an architectural feat by architect Renzo Piano.
Hangzhou: Let the Beauty of West Lake Float Your Boat
From its rich history and healthy cuisine to Longjing tea and silk products, Hangzhou has a lot to be proud of, but all its myriad wonders fade in comparison to West Lake, the stunning crown jewel of the city. Beloved by locals and visitors for centuries, West Lake has been a muse to poets and painters alike as well as a favourite imperial retreat for ancient royals. The cycle of seasons gives it an ever-changing look, yet whether in the exuberant bloom of summer or the frosty winds of winter, this watery gem remains a timeless beauty, never ceasing to amaze. In 2011, the West Lake Cultural Landscape was included on the UNESCO World Heritage List, acknowledged for being not only the quintessence of Hangzhou's classic charm, but also a major carrier of the city's cultural and historical legacy.
While there are countless ways to appreciate West Lake, when it comes to fully revelling in its bewitching allure, nothing compares to a good old fashioned boat ride. After all, it was the preferred way of world's most famous traveller, Marco Polo, who declared that "a voyage on this lake offers more refreshment and delectation than any other experience on earth." So why not join one of the many barges skimming the surface of the lake as soon as you arrive in town? And better yet, make it your grand entrance to your hotel? At Four Seasons Hotel Hangzhou at West Lake, we have designed an extraordinary check-in experience that guarantees to float your boat.
Upon your arrival, the Hotel limo will pick you up from the airport or train stations and take you straight to the West Lake Pier. There, get on board a petite, traditional Chinese style wooden boat, and rest is total relaxation. Slowly cruising through the willow-fringed waters, you will be treated with a panoramic view of the scenic landscape while the modern city hustle and bustle melts away in a fresh pot of Longjing tea. Don't miss the chance to learn about local legends from your boatman, who will tell you all about the folklore of West Lake. Before you know it, the check-in process is underway and the boat has reached the hotel pier, where a welcome tea ceremony marks a perfect start of your stay with us. If once isn't enough, no worries—you are most welcome to come back for more. Simply pick a fine day and bring a bottle of bubbly to the Hotel pier, and we will arrange a boat that takes you into the peaceful embrace of West Lake.
Welcome to Boston's Newest Destination for Innovative Meetings & Events
Four Seasons Hotel One Dalton Street, Boston is located within the brand new, 61-storey skyscraper in Boston's Back Bay neighbourhood and offers more than 10,000 square feet (930 square metres) of total event space. The newest in the Four Seasons family of hotels and resorts for meetings and events is ideally located in the heart of the Back Bay, home to Boston's best shopping and dining.
Planners of high profile meetings, breakout sessions or private dining events have the option to choose from two ballrooms on level 3, each with adjoining foyers, and five additional event rooms on level 6. Floor-to-ceiling windows create beautiful, sunlit rooms that will provide a gorgeous backdrop to any event, with two meeting spaces featuring unique outdoor areas with sweeping city views for a refreshing break.
"It is our goal to ensure every event experience is one of unparalleled sophistication and quality that define the Four Seasons experience," says Reed Kandalaft, General Manager. "Four Seasons Hotel One Dalton Street, Boston is scheduled to open in spring 2019 and we are so excited to show off this gorgeous space to all event planners, local and national, corporate and social."
Created by legendary architect Harry Cobb of Pei Cobb Freed, the new Four Seasons is a uniquely shaped soft triangle, a thin glass spire of soaring height in the Back Bay. As a result, the function spaces are one-of-a-kind, offer modern design inspired by contemporary, leading edge style. Interior designer Bill Rooney created an elegant and warm atmosphere with the use of cream-coloured walls, muted grey palette and a hint of metallic.
Next generation technology in all meeting space includes Xfinity Wi-Fi along with Comcast X1 Platform, audiovisual services and technical support from PSAV. All event spaces have easy elevator access for event guests.
The Four Seasons team will enhance every event moment and will work closely with planners and hosts to create a dynamic itinerary including time for relaxation in the Hotel's spa featuring a 64 foot (19.5 metre) curved indoor pool and complete fitness centre, and unforgettable dining at ZUMA, the world-renowned Japanese izakaya.