Summertime is great for enjoying nature and outdoor activities, and Moscow perfectly combines the endless rush of big city life with places to relax and catch a breath. To help you escape for a bit, Four Seasons Hotel Moscow has come up with a list of the best parks and gardens in Moscow.
Gorky Park is probably the most famous park in Moscow for a good reason: it has options for almost everyone's taste and is open for 24 hours.
There are plenty of things to do for sport enthusiasts: take yoga or dancing classes; play volleyball, tennis or ping-pong; shred through a skate park or even try fitness in hammocks. For those who have always dreamed of learning to fly there is the summer circus school where everyone can try aerial gymnastics and even take part in a show.
Nike launched its new project in Gorky Park in 2018 – Nike Box MSK, an innovative cultural and sport centre that functions all year round. It has a football field and basketball court, training studio, running club and design space.
Feel the romance of summer nights watching a movie under the stars. In 2018, Gorky Park created two summer movie theatres. Traditionally, Pioneer Cinema opens its summer theatre and in 2018 brings the best examples of contemporary French film to Moscow with the French Holiday Festival. The other, the Garage Screen, is arranged by the Garage Museum of Contemporary Art, which invites visitors to see the best of classics and discover bold experimental films.
Gorky Park is perfect for foodies as well. Charming restaurants by the pond and the river, fast-food takeaways, cosy summer terraces to catch up with friends, coffee and ice cream spots and even a petanque café — the park has it all.
Muzeon Park of Arts sits right up against Gorky Park. It is a unique open air museum that has more than 1,000 sculptures from the Soviet, socialist and modern era. Located on Krymskaya embankment, Muzeon has an amazing view of the Moscow River, Peter the Great Statue and Red October. During the past several years, it has become a non-traditional exhibition space as well as an area for original music festivals and creative workshops, all of which has turned it into an extremely popular city spot.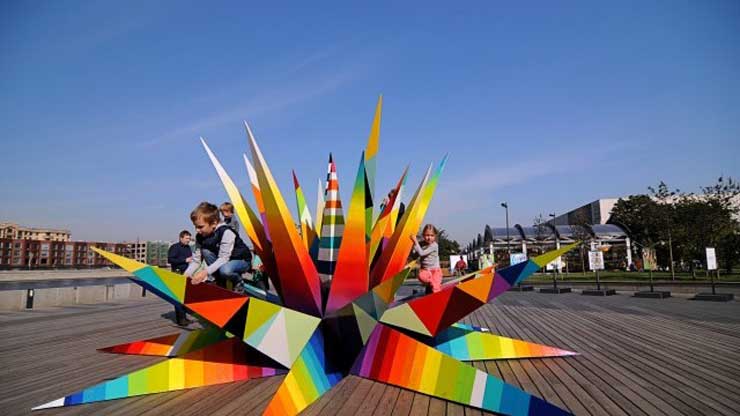 If you think it is impossible to find a jungle in the heart of a big city you will be surprised. The Apothecaries' Garden (The Botanic Gardens of Moscow State University) has a beautiful palm greenhouse with tropical plants where you can travel to a different climate zone by just stepping inside. The Garden is the oldest botanical garden in the city and has hundreds of plant species from all around the world, a wonderful pond to walk around, some nice cafes and restaurants and a store with flowers and plants to take home with you. The Apothecaries' Garden is definitely one of the most Instagrammable spots in Moscow, so don't forget your camera!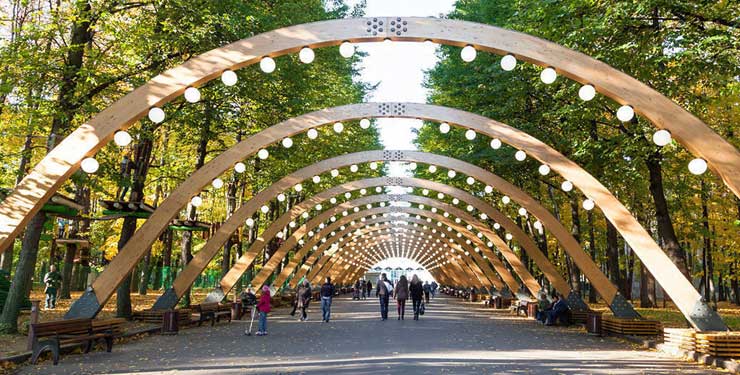 One more place to spend a summer day is Sokolniki Park. If you are a fan of beach parties, there is a special area called The Баssейн with two pools, one of which is heated. A ping-pong area, cafes with summer terraces, a relaxing space with sunbeds, a large food court and DJ-sets by the pool — doesn't that sound like a small vacation? Moreover, in Sokolniki Park you can find an aerodynamic tube, Pioneer summer movie theatre, wakeboarding spot, go-karting centre, rope-climbing park Panda Park, free hand bike rental office and much more