Moscow's Best Parks and Gardens
Summertime is great for enjoying nature and outdoor activities, and Moscow perfectly combines the endless rush of big city life with places to relax and catch a breath. To help you escape for a bit, Four Seasons Hotel Moscow has come up with a list of the best parks and gardens in Moscow.
Gorky Park is probably the most famous park in Moscow for a good reason: it has options for almost everyone's taste and is open for 24 hours.
There are plenty of things to do for sport enthusiasts: take yoga or dancing classes; play volleyball, tennis or ping-pong; shred through a skate park or even try fitness in hammocks. For those who have always dreamed of learning to fly there is the summer circus school where everyone can try aerial gymnastics and even take part in a show.
Nike launched its new project in Gorky Park in 2018 – Nike Box MSK, an innovative cultural and sport centre that functions all year round. It has a football field and basketball court, training studio, running club and design space.
Feel the romance of summer nights watching a movie under the stars. In 2018, Gorky Park created two summer movie theatres. Traditionally, Pioneer Cinema opens its summer theatre and in 2018 brings the best examples of contemporary French film to Moscow with the French Holiday Festival. The other, the Garage Screen, is arranged by the Garage Museum of Contemporary Art, which invites visitors to see the best of classics and discover bold experimental films.
Gorky Park is perfect for foodies as well. Charming restaurants by the pond and the river, fast-food takeaways, cosy summer terraces to catch up with friends, coffee and ice cream spots and even a petanque café — the park has it all.
Muzeon Park of Arts sits right up against Gorky Park. It is a unique open air museum that has more than 1,000 sculptures from the Soviet, socialist and modern era. Located on Krymskaya embankment, Muzeon has an amazing view of the Moscow River, Peter the Great Statue and Red October. During the past several years, it has become a non-traditional exhibition space as well as an area for original music festivals and creative workshops, all of which has turned it into an extremely popular city spot.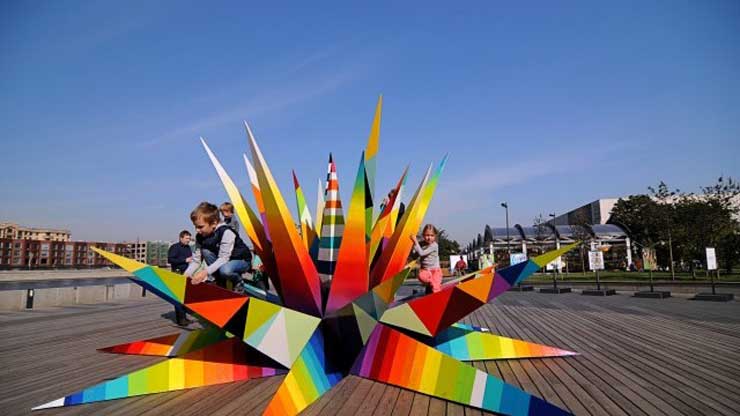 If you think it is impossible to find a jungle in the heart of a big city you will be surprised. The Apothecaries' Garden (The Botanic Gardens of Moscow State University) has a beautiful palm greenhouse with tropical plants where you can travel to a different climate zone by just stepping inside. The Garden is the oldest botanical garden in the city and has hundreds of plant species from all around the world, a wonderful pond to walk around, some nice cafes and restaurants and a store with flowers and plants to take home with you. The Apothecaries' Garden is definitely one of the most Instagrammable spots in Moscow, so don't forget your camera!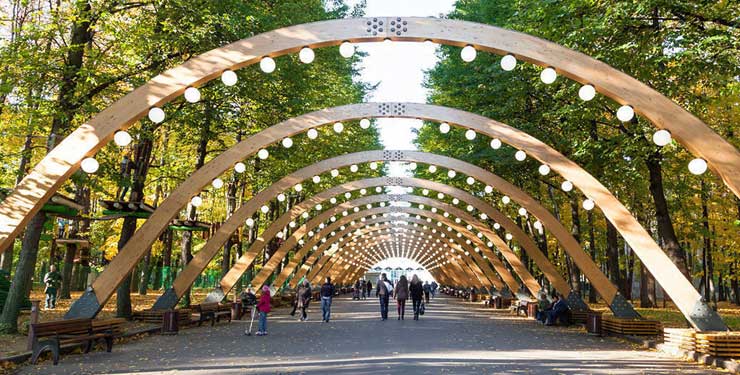 One more place to spend a summer day is Sokolniki Park. If you are a fan of beach parties, there is a special area called The Баssейн with two pools, one of which is heated. A ping-pong area, cafes with summer terraces, a relaxing space with sunbeds, a large food court and DJ-sets by the pool — doesn't that sound like a small vacation? Moreover, in Sokolniki Park you can find an aerodynamic tube, Pioneer summer movie theatre, wakeboarding spot, go-karting centre, rope-climbing park Panda Park, free hand bike rental office and much more
Pakistan: Next Destination for Nature-Lovers
Pakistan is country blessed with natural beauty. Diverse topography, climate, people, makes it unique country, worth visiting. Northern part of Pakistan is high altitude are, with K-2 the second highest peak after Mount Everest, may attracts mountaineers, expeditors and those who really believes in adventures. Pakistan possess: World's largest collection of High Mountain peaks. Around 200 peaks are above 6000 meters high, World's largest collection of Glaciers (outside Arctic and Antarctic Regions), World's largest Canal irrigation network, World's highest Paved Road "Karakorum Highway" (KKH) almost above 4000m from sea-level, part of ancient Silk Route, World's highest Railroad bridge at Kan Mehtarzai, in Baluchistan province, World's highest Mud Volcano at Hingol in Baluchistan, World's most extreme temperatures+50 C in Sibi to -50C in GB.
"The roof of the world" -Deosai National Park is located between Kharmang, Astore and Skardu in Gilgit Baltistan. It has an average elevation of 4,114 meters(13,497 ft) above sea level, making the Deosai Plains second highest plateau in the world. The park protects an area of 3,000 square kilometers (1,200 sq mi). It is well known for its rich flora and fauna of the Karakoram-West Tibetan Plateau alpine steppe eco region. In spring, it is covered by sweeps of wildflowers and a wide variety of butterflies. Deosai is second highest plateau after Changtang Tibetan Plateau. World Famous Poet said:
"I wandered lonely as a cloud
That floats on high o'er vales and hills,
When all at once I saw a crowd,
A host, of golden daffodils;
Beside the lake, beneath the trees,
Fluttering and dancing in the breeze".
– William Wordsworth
Southern part of Pakistan is costal area along the Arabian-Sea, with white sandy beaches and deserts. Tourist from cold areas can enjoy summer during their winter season. Even, during December and January, one can swing in open sea. Warm winter is attraction for those who are fed-up of severe cold in their home towns.
Central part of Pakistan is moderate area, where mostly is plan land and agriculture is the strength of central part, which is also major economic strength of the country.
Pakistan is an old civilization, belongs to several thousand years of rich history, Ghandhara civilization is one of the biggest attraction for those who love archeology and oil civilization. Mohenjo-Daro and Harappa are signs of oldest civilization of this regions.
Pakistan is equally good attraction for religious tourism. The first-ever Budhist university was in Taxila, in Pakistan. Unfact, the porigin of Budhism was the border areas betewwen Afghanistan and Pakistan, later on spread to India, China, Japan and rest of world. Many Buddhist visit Pakistan religiously.
Sikhs are equally attracted to visit their holy places in Pakistan like: Nankana Sahib, PanjaHasanabdal, and Kartarpura etc.
Pakistan offers local food in variety of manners and rich in culture. Local traditions and hospitality of Pakistani society is much more attraction for nature loving people.
Government of Pakistan has launched e-visa and much more Fridley visa regime to promote tourism. Under China-Pakistan Economic Corridor (CPEC), road network throughout the country has been up-graded or being up-graded soon. Accessibility is much convenient and affordable. Boarding logging is affordable with reason able quality. Law and order situation has improved a lot. In fact, Pakistan was a very peaceful country and tourists consider as paradise in 1950s, 1960s, and 1970s. But due Afghan situation, the image of Pakistan was damaged and foreign tourists avoided to travel to Pakistan.
Hope more and more foreigners will visit Pakistan, as it a blessed country with natural beauty, and very much cost effective. What do you plan for your next vacations? Pakistan welcomes you. Be our guest and enjoy our traditional hospitality. Love nature, love Pakistan.
Only on Langkawi: An Insider's Guide to the Most Coveted Langkawi Pursuits
Whether in search of wanderlust, culture, or relaxation, Four Seasons Resort Langkawi showcases a bespoke collection of experiences that captures the warmth of Malaysian culture, combined with a deep sense of place. The Resort, with its prime placement directly on Langkawi's longest stretch of beach and adjacent to a UNESCO Geopark allows premier access to occasions that few have the opportunity to experience in Southeast Asia, let alone the world.
Our Front Office Manager, Mr. Indran Santhirasekaran, has offered his five must-see experiences that are only found here on Langkawi:
Mangroves & Eagle Safari – Explore mysterious forests between land and sea on this naturalist-led boat safari into the Kilim Karst Geoforest Park – home to majestic eagles, mischievous macaques, fish that "walk," colourful fiddler crabs, shy otters and sleeping bats.
Raja & Ratu Ritual – Designed for couples to experience together, this award-winning ritual focuses on three specific chakras – sacral, heart and crown – to maximize emotional and physical connections.
Cycle Adventure & Photography Tour – Pedal and capture your way through rural regions, taking in villages to scenic waterfalls, as you enjoy a photo adventure tour.
Rainforest Trekking – Trek through Langkawi's pristine rainforest and witness rare wildlife, ancient rock formations, and a scenic waterfall along the adventurous journey.
Lessons in Spice – Immerse yourself in the flavour, fragrance and flair of Malay cuisine. Distinguish local ingredients, sample aromatic spices and discover traditional cooking techniques with our world-class chefs.
10 Iconic Must-See Properties to Experience in Hilton's 100th Year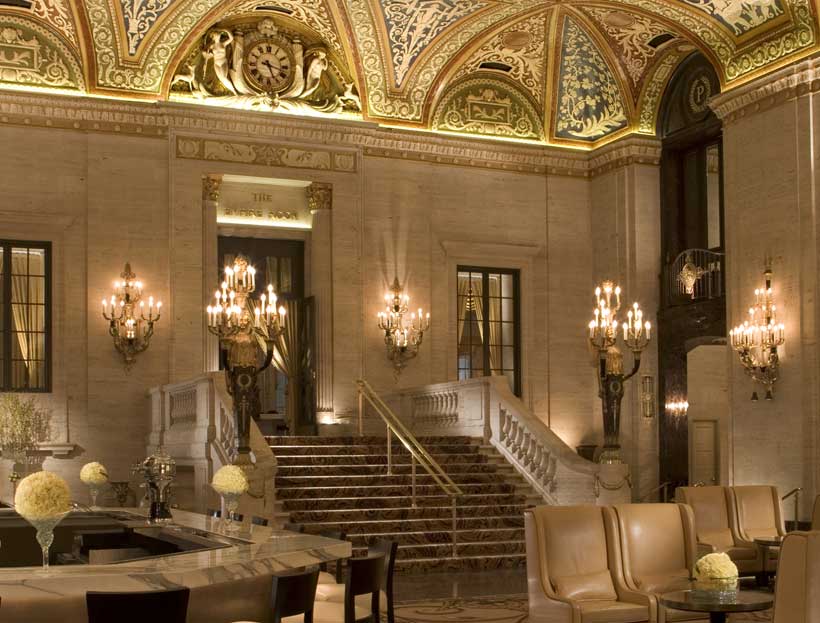 Born out of Cisco, Texas, in 1919, Hilton approaches its 100th anniversary in May of this year. In nearly 100 years of hospitality, its hotels around the world have pioneered innovation, shaped communities, become part of the fabric of popular culture and developed into iconic destinations.
Anniversaries are an opportune time to reflect, to look ahead, to celebrate and, of course, to travel. Hilton now has more than 5,600 properties around the world in 113 countries and territories, but these 10 iconic properties top the list as must-see destinations to fully take in Hilton's 100th year. From culinary and design innovations to regional and historical significance, these hotels are reimagining the travel experience and have played a role in defining not only Hilton's unique history over the past century, but history itself.
Americas
Conrad Hotels & Resorts' highly anticipated Conrad Washington, DC will welcome guests starting in April 2019. Introducing a new era of hospitality for travelers seeking modern luxury in the heart of the nation's capital, Swiss architecture firm Herzog and de Meuron designed the sleek and contemporary property. The signature restaurant, Estuary, led by "Top Chef" alumni Michael Voltaggio and his brother Bryan Voltaggio, will feature a seasonal menu that highlights the flavors of the nearby Chesapeake Bay area. The property's unique architecture includes a dedicated rooftop bar featuring panoramic views of the U.S. capitol, which will offer discerning travelers an experience unlike any other in the world's most influential city.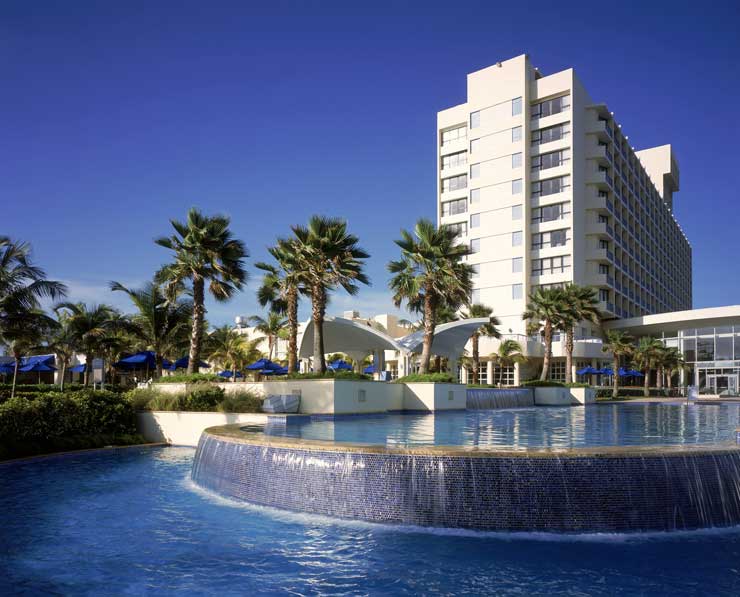 Named a 2019 Place to Stay by Forbes, rediscover Caribe Hilton, making its debut later this year after a multimillion dollar restoration and reinvention following devastation from 2017's Hurricane Maria. Famous as the birthplace of the piña colada, the iconic resort has been wowing guests since 1949, when it opened as the first international Hilton hotel. Sip the hotel's creamy refreshment, now Puerto Rico's official drink, or explore the views of San Juan's shoreline from the exclusive, lushly landscaped 17-acre peninsula.
Experience a working piece of history, and a beautiful one at that, with a stay at the historic Palmer House – A Hilton Hotel. Indulge in a chocolate brownie at the very place where they were invented in 1893 (that's right, thank Bertha Palmer). Take a grand tour with the resident historian and peruse the hotel museum. The fabled Empire Dining Room, converted to "café society" supper club in 1933, welcomed legendary entertainers including Frank Sinatra, Judy Garland, Ella Fitzgerald, Louis Armstrong, Liberace and more.
Take in extraordinary views of the city, beach and iconic landmarks from Hilton Rio de Janeiro Copacabana. Opened as a Hilton property in 2017, the beachfront resort marked Hilton's 100th opening in Latin America. The hotel is located in the famous Copacabana neighborhood, one of Brazil's most visited destinations. Among the tallest and largest hotels in the area, guests can enjoy a 360-degree view of the city's three main tourist attractions – Copacabana Beach, the Christ the Redeemer statue and Sugarloaf Mountain, from one of the hotel's two exclusive pools.
EMEA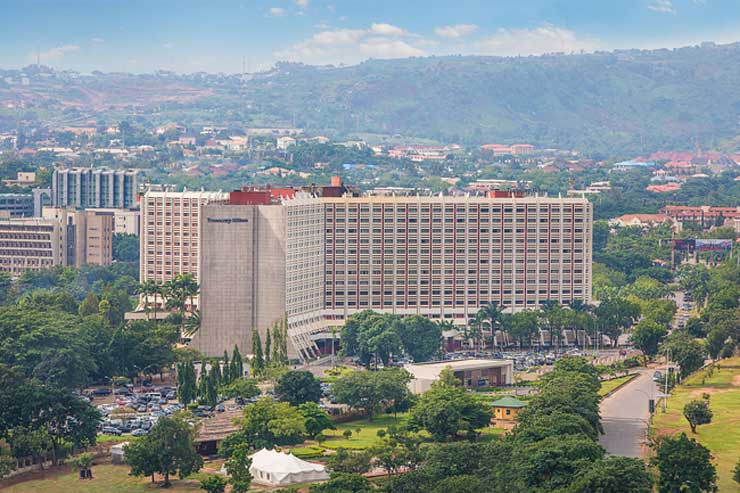 Discover Nigeria from the flagship of its hospitality industry, the Transcorp Hilton Abuja. Built in a remote location in the '80s, the hotel pioneered a bustling community and catalyzed Abuja's evolution into the thriving capital city it is today. Centrally located in the capital's commercial district, the award-winning hotel is one of the largest in sub-saharan Africa and serves as a national landmark, having hosted countless heads of state and global events. Whether exploring the busy city, learning about traditional village life at the on-site Abuja handicraft village where artisans display their work or visiting the natural rock formations on the edge of the city, Transcorp Hilton Abuja is a perfect base for travel in Nigeria.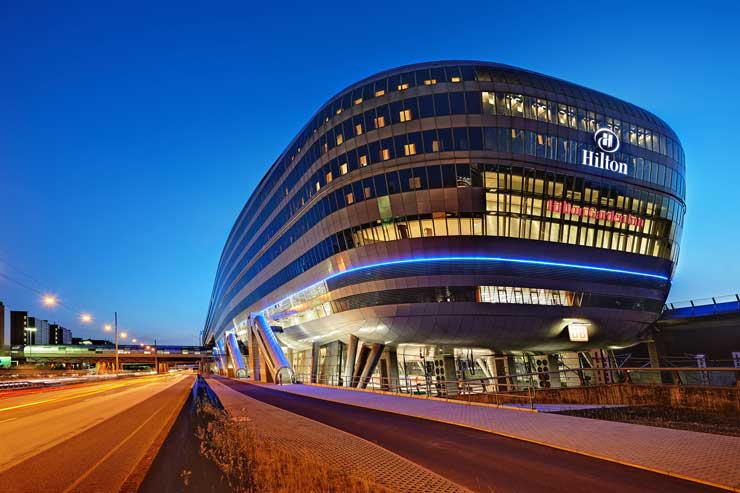 Upgrade your airport hotel expectations this year with a stay at the highly awarded Hilton Frankfurt Airport. Awarded "Best Airport Hotel" for Germany, Europe and Internationally – several times over – this Frankfurt hotel combines futuristic design and authentic hospitality and is walking distance to Terminal 1 by sky walk. Designed for comfort and convenience, rooms are decorated in rich, warm colors and offer sound-proof windows, creating a sanctuary for the modern traveler to unwind or catch up on work.
Situated in the heart of the city, Hilton Istanbul Bosphorus has a storied past spanning six decades. The first international five-star hotel in Turkey, Hilton Istanbul Bosphorus symbolized a new beginning in Istanbul's social scene and was very important for Conrad Hilton, as a key part in his plans to expand throughout Europe. Take a dip in the pool, designed in the very shape of Conrad Hilton's footstep, or head to the Lobby Lounge of Hilton Istanbul Bosphorus for high tea, a tradition that became a fixture among the social life of Istanbulites shortly after the hotel's opening, even inspiring movies of the period.
APAC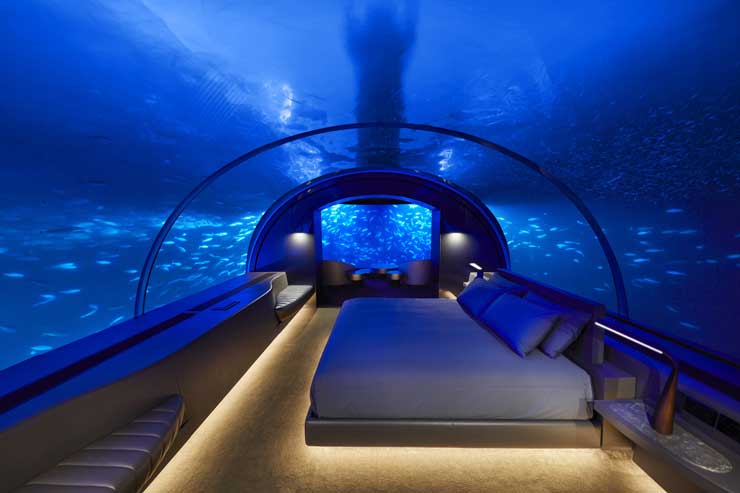 Applauded for its pioneering achievements and sustainable approach to travel, Conrad Maldives Rangali Island was the first resort to offer undersea dining at its restaurant Ithaa, and it is home to THE MURAKA, the first-of-its-kind residence both above and below the surface of the Indian Ocean. Two spas, including one over the sea with glass-floored treatment rooms, offer guests relaxation and rejuvenation. The rare and diverse marine wildlife on show cements Conrad Maldives Rangali Island as one of the premier island destinations worldwide.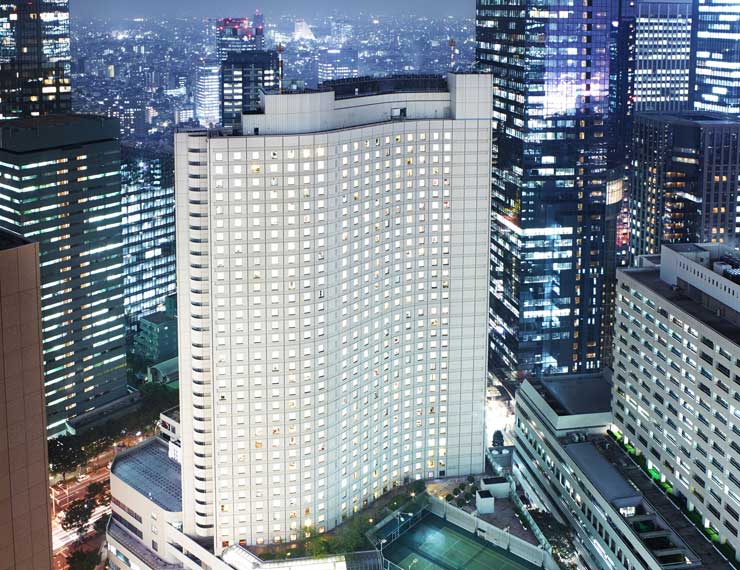 Opened in 1963, this Tokyo staple marked the first hotel of a global brand in Japan and has continued to drive Japanese hospitality forward ever since. Relocated to its current spot in Nishi Shinjuku in the mid-'80s, Hilton Tokyo has hosted numerous prominent guests from politicians to international rock bands and has introduced a bevy of culinary newness to Japan, including the first sommelier service, the first Chinese all-you-can-eat service in Japan and the first dessert buffet.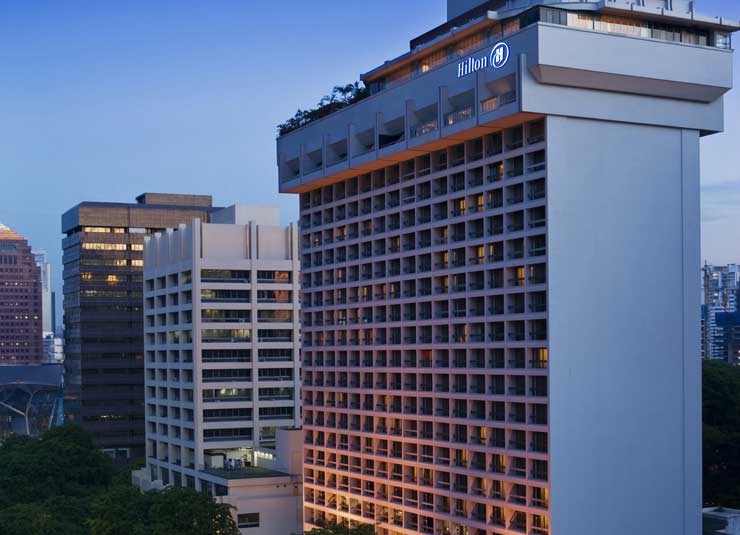 An institution in Singapore's hospitality scene and a foodie's delight, Hilton Singapore was among the first international hotels to bring its trademark level of service excellence and culinary innovation to the garden city. Hilton Singapore was the first hotel in Asia to achieve Marine Stewardship Council and Aquaculture Stewardship Council certifications, assuring seafood dishes with the respective ecolabels have been prepared with sustainably caught and farmed seafood sources. Try the hotel's Opus Bar & Grill's prime-cuts that are dry aged in-house, or savor Italian gastronomy with unique Japanese flair at the award-winning il Cielo.