Party vs Faith: China drafts restrictions for all religions
China intends to extend aspects of its crackdown on Islam in the north-western province of Xinjiang to all religions as is evident from the publication of proposed restrictive guidelines for online religious activity.
The guidelines, according to Chinese Communist Party newspaper Global Times, would ban online religious services from "inciting subversion, opposing the leadership of the Communist Party, overthrowing the socialist system and promoting extremism, terrorism and separatism," identified as the three evils China say it is combatting in Xinjiang.
The guidelines would also forbid livestreaming or broadcast of religious activity, including praying, burning incense, worshipping or baptism ceremonies in the form of text, photo, audio or video.
The guidelines, published on China's legislative information website, are likely to be adopted after October 9 when the window for public comment closes.
The newspaper quoted Zhu Weiqun, former head of the Ethnic and Religious Affairs Committee of the National Committee of the Chinese People's Political Consultative Conference as saying that the guidelines were designed to regulate online religious information and protect the legal rights of religious people and religious freedom.
"Some organizations, in the name of religion, deliberately exaggerate and distort religious doctrine online, and some evil forces, such as terrorism, separatism and religious extremism, and cults, also attempt to expand their online influences," Mr. Zhu said.
By applying the guidelines to all religions, the government hopes in part to take the sting out of an increasing number of media reports as well as assertions by the United Nations that its policy in Xinjiang involves massive violation of religious and human rights. China has denied any violations.
While the crackdown on Islam in Xinjiang is the most severe because of Chinese concerns about Uyghur nationalist aspirations as well as Islamization and Arabization, references to more conservative, if not ultra-conservative strands of Islam, and the potential return to Central Asia of militant Uyghur foreign fighters fleeing Syria and Iraq, it reflects a wider Chinese effort to control religion.
Similar to Xinjiang where Uyghurs report that mosques are being destroyed, authorities elsewhere in the country have destroyed what allegedly were 'underground churches,' including a massive evangelical church in China's northern Shanxi province that services a congregation of 50,000.
A rare, mass protest last month by Hui Muslims, who together with Uyghur's account for the bulk of China's estimated 20 million Muslims, forced local authorities in the northern Ningxia Hui Autonomous Region to suspend plans to demolish a newly built mosque.
Former inmates of re-education camps as well as family members of  detainees assert that re-education involves subjecting religious views to the precepts of the Communist party, putting allegiance to the party above that of God, and breaking with religious dietary rules and other Islamic legal requirements.
The drafting of the guidelines come as China is finding it increasingly difficult to keep a publicity lid on developments in Xinjiang. The Global Times announcement came a day after Human Rights Watch issued a damning report and two days after a detailed expose in The New York Times, part of a flurry of media and academic reports published despite probable Chinese efforts to suppress critical reporting where it can.
Independent Media, publisher of 18 major South African titles with a combined readership of 25 million, recently refused to publish a column by foreign affairs columnist Azad Essa on a United Nations report asserting that up to one million Uyghurs were being detained in the re-education camps. Mr. Essa was told his column had been discontinued because of a redesign of the groups' papers and the introduction of a new system.
China International Television Corporation (CITVC ) and China-Africa Development Fund (CADFUND) own a 20 percent stake in Independent Media through Interacom Investment Holdings Limited, a Mauritius-registered vehicle. There was no immediate indication that Chinese stakeholders were responsible for the cancellation of Mr. Essa's column.
China's ability to keep its lid on the crackdown is nonetheless slipping. US officials said this week that the Trump administration, locked into a trade war with China, was considering sanctions against Chinese senior officials and companies involved in Xinjiang in what would be the first US human rights-related measures against the People's Republic.
The administration was also looking at ways to limit sales of US surveillance technology that could assist Chinese security agencies and companies in turning Xinjiang into a 21st century Orwellian surveillance state.
Deliberations about possible sanctions gained momentum after US Republican Senator Marco Rubio, the chair of the congressional committee, called for the sanctioning of Xinjiang Communist Party Secretary and Politburo member Chen Quanguo and "all government officials and business entities assisting the mass detentions and surveillance". He also demanded that Chinese security agencies be added "to a restricted end-user list to ensure that American companies don't aid Chinese human-rights abuses."
With the media reporting and UN and US criticism putting pressure on the Islamic world to speak out, cracks are emerging in its wall of virtually absolute silence.
Rais Hussin, a supreme council member of Malaysian prime minister Mahathir Mohamad's Parti Pribumi Bersatu Malaysia (Bersatu) party and head of its Policy and Strategy Bureau, cautioned in an editorial this week against deportation of 11 Uyghurs wanted by China.
"Being friendly to China is a must, as China is a close neighbour of Malaysia. But it is also on this point that geographical proximity cannot be taken advantage by China to ride roughshod over everything that Malaysia holds dear, such as Islam, democracy, freedom of worship and deep respect for every country's sovereignty… On its mistreatment of Muslims in Xinjiang almost en masse, Malaysia must speak up, and defend the most basic human rights of all," Mr. Hussin said.
Mr. Hussin's comments may not be that surprising given that Mr. Mahathir, since returning to power in May in an upset election, has emerged as a point man in a pushback by various nations against Chinese-funded, Belt and Road-related infrastructure projects that are perceived as risking unsustainable debt or being potential white elephants.
Mr. Mahathir has, since assuming office, suspended or cancelled US$26 billion in Chinese-funded projects in Malaysia.
Echoing Mr. Hussin's statements, Ismailan, a Hui Muslim poet, posted pictures on Twitter of Bangladeshi Muslims protesting in the capital Dacca against the crackdown in Xinjiang.
"They are the first people of Islamic world to stand up for brothers and sisters in #china. Muslims, our fate is connected!" Ismailan tweeted, insisting that his opposition to the crackdown and "the use of concentration camps to solve the problem" did not amount to support for Uighur nationalism.
Hajj In The Age Of Coronavirus
The Hajj pilgrimage is one of the pillars of Islam, required of those who are able and have the financial capacity. Eid al Adha celebrations follow Hajj and this year Eid fell on July 31. It is the second of the two major holidays for Muslims and is often called the festival of sacrifice.
Families purchase an animal usually a goat or sheep for the ritual. The meat is shared with family and friends but mostly distributed to the poor. There is a strong undercurrent of social welfare in Islam placing a burden on the haves to look after the needs of the have-nots.
This year the coronavirus has caused havoc with the Hajj economy. It's roots go deep. Mecca was always a city of pilgrimage possessing as it did the idols of pre-Islamic gods. Traders and merchants were wary of Islam which was notably severe on idolatry. Needless to say, the Hajj soon placated their fears.
Now for the first time in its history, the coronavirus has done what wars could not: it has restricted Hajj. Saudi Arabia has closed its borders to Hajj pilgrims. Even residents have had to fill application forms from which about 10,000 have been selected. Compare the figure to the two million usual Hajj pilgrims and one gets an extent of the loss for organizers, accommodation and transportation providers (for the Hajj is a peripatetic ritual), etc. The loss to Mecca and Medina is estimated at around $10 billion. A sizable hit and when added with other ravages of the coronavirus yields a rough estimate of a 4 percent contraction in the Saudi economy.
Among the worst hit are the travel firms in the pilgrims' own countries. Many of these companies specialize in Hajj travel earning in a couple of months enough to sustain them and their workers for the year. For them, the future looks bleak. It's tough also for the sheep and cattle farmers in surrounding countries as far away as Kenya. They raise livestock to export for sacrifice at Eid al Adha but absent demand prices have crashed.
If Eid prayers were a jam-packed, shoulder to shoulder event, no longer in the age of social distancing. And somehow the ritual of stoning the devil (the three pillars at Mina) seems to lose its impact under a greatly diminished quantity of stones from thinned out throwers.
Well, such has been this year's pilgrimage. A socially distanced Hajj that included in addition to the stoning a socially distanced circuiting of the Kaaba in the Grand mosque — absent of course the energy and emotion crowds spontaneously generate.
Hajj and its Eid are over, sanitized and played safe by Saudi Arabia. And cold, scientific rationality ruled. Is there a lesson there somewhere?
Forced Conversions in Pakistan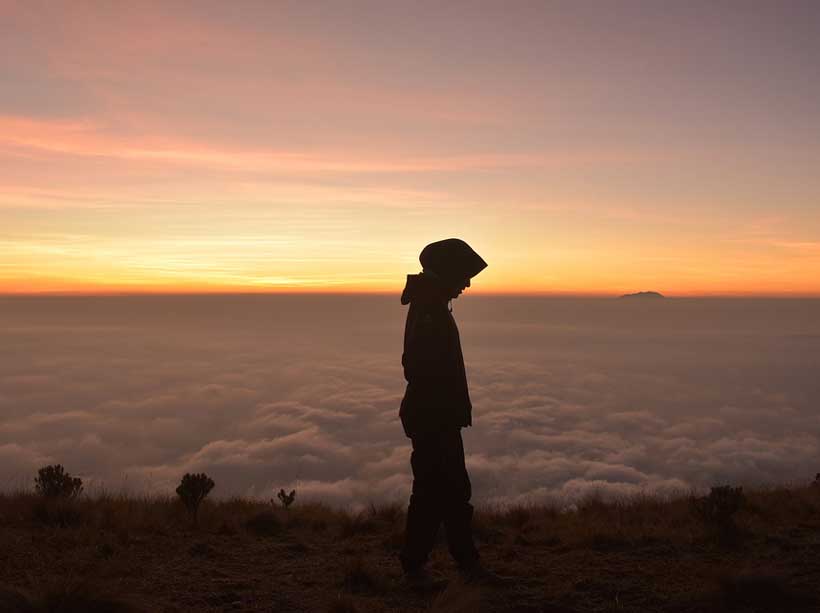 Pakistan has failed to comply with its international obligations to protect non-Muslim girls from exploitation by powerful groups and criminal elements – forced conversions are a norm in the Islamic state. Even worse is the psychological impact on families of minorities who worry when their daughters venture out, and the culture of intolerance that is promoted when leaders like Mian Mithu celebrate another 'forceful conversion' and marriage as a victory for the Muslim faith in the local community. It sends an awful message to our most vulnerable people — that their girls are not safe.
Statistics in this regard are alarming. A 2014 report by the Movement for Solidarity and Peace (MSP) says about 1,000 women in Pakistan are forcibly converted to Islam every year. According to Amarnath Motumal, the vice-chairperson of the Human Rights Commission of Pakistan, every month, an estimated 20 or more Hindu girls are abducted and converted. However, exact figures are impossible to gather. In 2014 alone, 265 legal cases of forced conversion were reported mostly involving Hindu girls. According to the National Commission of Justice and Peace and the Pakistan Hindu Council (PHC), around 1000 Christian and Hindu minority women are converted to Islam and then forcibly married off to their abductors or rapists. This practice is being reported increasingly in the districts of Tharparkar, Umerkot, and Mirpur Khas in Sindh.
To some of us these maybe just stories and incidents, however its disturbing that our country has failed to protect minorities. It's the tragedy of our society that the media is not free. It is in the strong shackles of the influential people in our country, and when such incidents occur, media only highlight it for a few days and then it all goes in vain. To us, these are just statistics, but in reality, these are the number of families who faced these bummers.
From the distressing story of Reena and Raveena to the heart-rending story of 18-year-old Radha Hindu community was never granted justice, they are never satisfied with the rulings of the court. Forced conversions of young girls is an emotive issue in the Hindu community of Sindh. Those accused claim that young love is being misrepresented by the community, the media and activists. But those who know the whole truth often do not speak.
These are not just "forceful conversions" by the ordinary people, but it's proper propaganda by the influential people of that region. Mian Mithu, a former PPP member of the National Assembly, is infamous for his involvement in cases of alleged forced conversions. In 2015, when Imran Khan asked MianMithu to join (PTI), the PTI chairman faced so much backlash from the Hindu community that he had to distance himself from the pir.
The PPP had earlier denied MianMithu a ticket when he first came under the spotlight in 2012 because of accusations of forcefully converting a Hindu girl, Rinkle Kumari. He is the pir of the shrine Bharchundi Sharif. However, Mianmitthu turned down all the allegations and said, "In the past 200 years, not a single Hindu has been converted to Islam forcibly," he claimed. "All those men, women, girls and boys, whether they belong to the Hindu community or any other community, come to us to change their religion out of their own choice. They are not forced to convert."
But if we notice the head of the communities who are facing these condemnable threats reject Mian's statements, and they are convinced that everything they are facing is due to these influential people. Makheja mukhiya of Hindu community stated, "Once a girl is raped; she is blackmailed into giving whatever statement they want to be recorded in the court." Supposedly speaking from his own experience of handling dozens of such cases. He questioned why it is Hindu girls alone who are so eager to change their religion and elope. Why aren't Hindu boys, who enjoy more social independence than the girls, doing the same?
Makheja, who himself comes from a wealthy upper-caste Hindu family, says that the most unfortunate thing is that their community is being pushed around and cornered although they have lived in Sindh for generations.
The statement of Ameet Kumar who is a social rights activist and mukhiya (chief) of the local Hindu community in Daharki, aches one's heart: "When a mother gives birth to a daughter in our community, we feel fear."
The government took the steps, but no pragmatic change has come.
On October 10, 2019, Huma Masih, a 14-year-old girl, was forcibly abducted from her home by Abdul Jabbar, a Muslim man who then compelled her to convert to Islam under duress before marrying her. Either these steps were not concrete, or it lacked implementation or the steps were against the mafia, and influential people and the government failed to make them accountable.
Finally, it may be concluded that social and economic disparities are stark. It is a particularly inegalitarian society, where a few individuals enjoy a privileged status and the impunity that goes with it. In contrast, others have to struggle for even their fundamental rights to be recognized. There is an extreme proselytizing zeal among the local clergy to bring non-Muslims into the fold of the dominant faith. To convert someone is perceived as a pious deed that will bring rewards in the hereafter, no matter the method employed to execute the conversion. Clerics like MianMitho from Ghotki and Ayub Jan Sarhandi from Samaro, to name a few, have become veritable symbols of conversion in Sindh.
Relentless Debate on Forced Conversions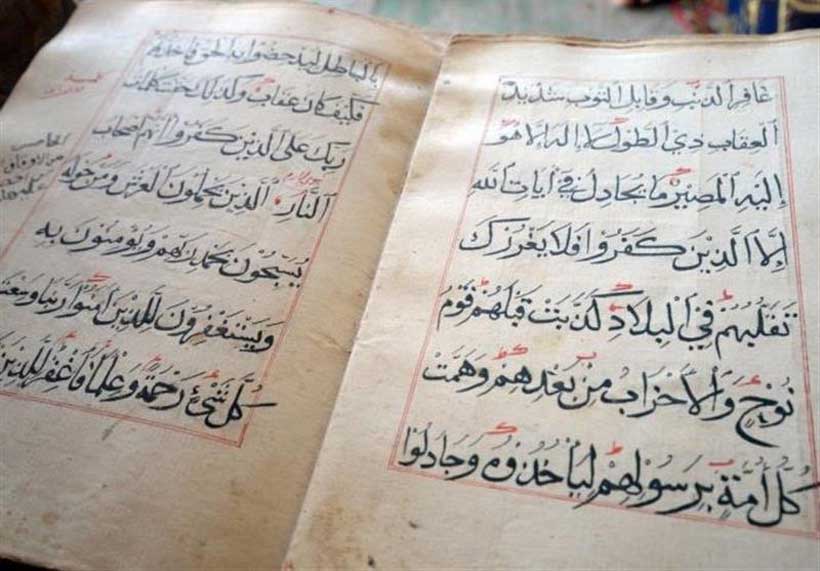 Forced conversion is the illegal conversion of a person from one religion to another religion in duress, force, threat and without free consent. The victims of the forced conversion, are mostly the low-caste Hindu girls, are abducted, then trapped in love and then got married with the Muslim men in the seminaries / Madrassas.
The relentless debate on the forced conversions has been in the limelight throughout the Country across the decades. The forced Conversion bill was placed in 2016 and sadly it was effectively blocked by the mobilization of the Islamist groups and parties. A group of Ulema, including the Council of Islamic Ideology (CII) met with Dr. Abdul Qayyum Soomro, the chief minister's special assistant on religious affairs, on December 5th 2016, and termed the bill against the basic principles of Islam. 7 Religious parties in Karachi launched a campaign against the bill in order to pressurize the Sindh government into repealing it. The JI argued that there could be no age limit on people converting to Islam. Maulana Tahir Ashrafi, of the Council of Islamic Ideology (CII), opposed the idea of age limits on conversions. Religious Parties threatened to lay siege to the Sindh Assembly if the legislature did not repeal the bill. JI leader Advocate Asadullah Bhutto claimed that there had not been a single case of a forced conversion in Sindh. When the chief of JI, Sirajul Haq, called PPP co chairperson Asif Ali Zardari the PPP-led government quickly announced that it would make amendments to the law.
The case study of the two Hindu sisters Reena and ravina meghwar underage girls from Ghotki district of the Sindh were illegally converted and enticed by two Muslim men who were already married and had children. Those underage girls after their conversion into Islam, they are prevented to meet their families once they get married with the Muslim men.
This case has depicted the illegal conversions discriminate the laws protecting their rights like Pakistan is a signatory to the Universal Declaration of Human Rights which states that the right to freedom of religion includes the right to change one's religion and that no one shall be subject to coercion to change their religion. The Hindu Marriages Act was passed in 2017 to regulate their marriages but they could not avail benefit from that act and its implementation is zero. Many of the Hindu conversions violate Sections 3 and 4 of the Sindh Child Marriages Restraint Act 2013, which sets 18 years as the minimum marriage age.
Every year 1000 girls are converted into Islam forcibly as per the report of South-Asia Partnership, Aurat Foundation and Human Rights Commission of Pakistan. The hotspots for these conversions are Thar, Umarkot, Ghotki and Jacobabad where these so called conversions take place in large amount. People Convert due to their financial conditions It identified the landlords, extremists and weak local courts are working together to perpetuate this menace rather than defeating the discrimination against the minority groups.
Haris Khalique the writer and General Secretary of the Human Rights Commission of Pakistan postulated the scenario these conversions transpire the economic deprivation and patriarchy. Most of these girls come from the scheduled caste and the men they marry are financially better off and that become power dynamic.
Ironically, Pakistan is signatory to the international covenant on Civil and Political Rights and has ratified the (CEDAW) convention on elimination of discrimination against women which clearly envisages that women can enter into marriage with their free consent, but the present scenario in Pakistan shows the ugly side of the picture.
On the whole, the Government has to lay an embargo on the proselytization by approving the bill and implement it widely across the country so that the individuals from the minority and scheduled castes feel secure at their places. Besides, the government has to end this limitless debate of forced conversions by ensuring the equal rights to the religious minorities according to Constitution of Pakistan 1973.