Largest 'Summer Davos' Ever Aims to Boost Global Innovation
Leaders participating in the 12th Annual Meeting of the New Champions, to be held in Tianjin, People's Republic of China, 18-20 September, will be taking part in the largest ever World Economic Forum summit dedicated to the Fourth Industrial Revolution. In total, the meeting will welcome over 2,000 top-level representatives from politics, business, civil society, academia and the arts from over 100 countries.
The theme of the meeting is Shaping Innovative Societies in the Fourth Industrial Revolution. Top of the agenda will be workshops on how the Fourth Industrial Revolution, a transformation powered by new technologies such as artificial intelligence, the internet of things and gene editing, is already impacting economies and societies as well as the geopolitical landscape.
Ways in which our world is being impacted by these technologies include the widespread deployment of industrial robots in the manufacturing sector, a rapid expansion in the use of artificial intelligence in business and scientific research, the dangerous concept of "dual-use" technologies, or technologies designed for civilian use that can easily be repurposed for military application.
In addition, the meeting will focus on the key geopolitical and geo-economic issues of today, including the latest developments in global trade, the rise of a "multi-conceptual" geopolitical system and the prospects for the global economy.
There will also be a strong focus on China's rapid development, featuring top-level discussions on a range of topics including developments in the Belt and Road Initiative, the opening up of China's financial markets and the country's recent launch of the world's largest carbon trading scheme.
Like all World Economic Forum meetings, the design of the programme is heavily weighted towards delivering outcomes, with over 100 working sessions in the programme enabling participants to reach consensus, design policies and build partnerships aimed either at exploiting or mitigating the impacts of the wave of transformation.
"Our world is going through one of the most profound shifts in human history. We are only at the beginning of this transformation, yet we know it holds immense promise and challenges for our future. The purpose of designing an international summit that is dedicated to the Fourth Industrial Revolution is to focus the minds of our leaders on how to harness this immense potential and make sure that the future we build is human-centred, sustainable and inclusive," said Klaus Schwab, Founder and Executive Chairman of the World Economic Forum.
"From its home in China, the Annual Meeting of the New Champions has grown over 12 years to become the leading global event bringing leaders from government and business together with those from science and technology. I'm proud this year to be welcoming so many Chinese and international partners, many for the first time, as we look to find new ways for innovation to address our gravest challenges and to drive human and economic development," said David Aikman, Chief Representative Officer, China, World Economic Forum.
"The year 2018 marks the 40th anniversary of China's reform and opening-up. Driven by the new international dynamics and revolutionary technologies, China will advance reforms and innovation to push for quality economic development for a brighter future. In the meantime, China is an unwavering champion for globalization that will continue to open its door wider while joining hands with all stakeholders to preserve economic openness and inclusion. I'm looking forward to being inspired by visionary insights and technological trends shared at the forum regarding the Fourth Industrial Revolution, which will provide a great source of power for advancing China's development and global wellbeing in this new era," said Xia Qing, Deputy Director General, Department of International Cooperation, NDRC.
"This year marks the 40th anniversary of 'reform and opening-up' in China, and the sixth Annual Meeting of the New Champions to be held in Tianjin. It is also an opportunity for Tianjin to realize the transition from high-speed growth to high-quality development. The meeting will not only introduce China's achievements in deepening reform, extended open-up and cultural advancement but also provide the largest platform and the broadest development space to expand and enhance Tianjin's competitiveness and influence," said Zhao Haishan, Vice-Mayor, Tianjin Municipal Government.
Nearly 200 public figures from 42 countries will join the discussions in Tianjin. From China, these include: Wan Gang, President, Chinese Association for Science and Technology; Yi Gang, Governor, People's Bank of China; Wang Zhigang, Minister of Science and Technology; Xiao Yaqing, Chairman, State-Owned Assets Supervision and Administration Commission (SASAC); and Liu Kun, Minister of Finance.
International public figures representing G20 economies include: Mounir Mahjoubi, Secretary of State for Digital Affairs of France; Dorothee Baer, State Minister for Digital Affairs of Germany; Nabeel M. Al-Amudi, Minister of Transport of Saudi Arabia; Jeff Radebe, Minister of Energy of South Africa; and Rick Snyder, Governor of Michigan, USA.
Four countries will be represented by heads of state or government. Meanwhile 38 countries will be represented by deputy heads of state, government or ministers. These include: Kamal Bin Ahmed Mohammed, Minister of Transportation and Telecommunications of Bahrain; Mohammed Shahriar Alam, State Minister for Foreign Affairs of Bangladesh; Rodrigo Malmierca Diaz, Minister of Foreign Trade and Foreign Investment of Cuba; Kersti Kaljulaid, President of the Republic of Estonia; Raimonds Vejonis, President of Latvia; Mohammed Abdul Wahed Al Hammadi, Minister of Education and Higher Education of Qatar; Tuilaepa Lupesoliai Sailele Malielegaoi, Prime Minister of Samoa; and Aleksandar Vucic, President of Serbia.
The Co-Chairs of the meeting, who will take an active role in a number of sessions, are: Jay Flatley, Executive Chairman, Illumina, USA; Suzanne Fortier, Principal and Vice-Chancellor, McGill University, Canada; Matt Hancock, Secretary of State for Health and Social Care, United Kingdom; Ken Hu, Deputy Chairman and Rotating Chairman, Huawei Technologies, People's Republic of China; Liu Jitao, China Communications Construction Company, People's Republic of China; Carlos Moedas, Commissioner for Research, Science and Innovation, European Commission; and Abi Ramanan, Chief Executive Officer, ImpactVision, UK.
Other key participants include: more than 1,500 business leaders including 500 founders and chief executive officers of the most exciting and innovative start-up companies, more than 50 Young Scientists, the new class of 2018 Technology Pioneers, and representatives from arts and culture, academia and the media. Representing the Forum's communities are more than 300 Social Entrepreneurs, Global Shapers and Young Global Leaders.
Blue Economy Offers Opportunities for Sustainable Growth in Tunisia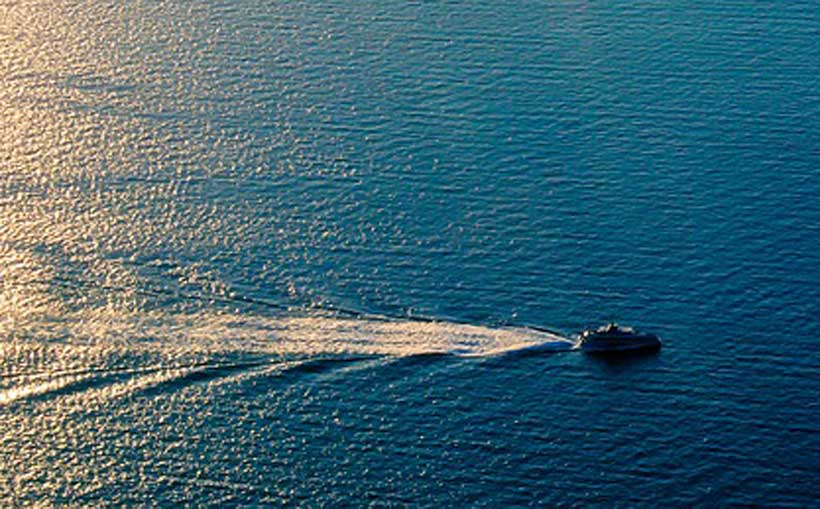 With support from the World Bank, in June 2022, Tunisia launched its first report on the status of the blue economy. The report, titled in French "L'économie bleue en Tunisie: Opportunité pour un développement intégré et durable de la mer et des zones côtières" (The Blue Economy in Tunisia: An Opportunity for Integrated and Sustainable Development of the Sea and Coastal Areas), recommends initial guidelines for a national strategy in this area. Spearheaded by the Ministry of the Environment and the Secretariat General for Maritime Affairs, the report is the product of extensive consultation with stakeholders in the blue economy, including the public and private sectors, researchers, and various civil society organizations.
Tunisia has more than 1,300 km of coastline. Its coastal areas are home to 7.6 million people (more than 66% of its population) who depend heavily on coastal and marine resources for their livelihoods. The report identifies avenues for sustainable development of the blue economy through tourism, fishing and aquaculture, maritime transport, ocean-based renewable energy, marine biotechnology, and other activities.
"The blue economy offers an opportunity for sustainable development and wealth creation for Tunisia through sustainable use of marine and coastal resources for economic growth, improved livelihoods and jobs, and healthy marine and coastal ecosystems," said Alexandre Arrobbio, World Bank Country Manager for Tunisia. "I welcome the Government's commitment to developing the blue economy in Tunisia as part of its next development plan," he added.
The report identifies three strategic objectives: (i) promotion of economic growth of maritime activities (ii) social inclusion and gender equality, and (iii) sustainability of natural resources and ecosystem services. To achieve these objectives, five areas of intervention are proposed: establishment of institutional governance; promotion of resources and financing mechanisms; support for job creation, poverty alleviation, the inclusion of vulnerable groups, and gender mainstreaming; development of knowledge of marine and coastal capital; and strengthening of resilience to climate change.
Following the publication of this report, the Tunisian Government and the World Bank will continue their cooperation for the development of the blue economy in Tunisia. The World Bank has mobilized the PROBLUE Trust Fund to undertake the second phase of technical assistance, supporting a roadmap for the development of the blue economy in Tunisia. In the second phase of assistance to Tunisia, the Bank will conduct analyses and offer advice on institutional policies and promotion of public and private investment, in addition to providing support for strategic and operational dialogue with relevant stakeholders.
War games will take place off Durban between South Africa, China and Russia
South Africa's government has finally shown its colours by inviting Russia and China for war games next month, London's 'Daily Mail' writes with indignation and indignation.
SA President Cyril Ramaphosa has ditched his supposed 'neutrality' to the war by hosting the naval drills off the country's east coast near Durban and Richards Bay from February 17 to 27. The move is the strongest indication yet of the strengthening relationship between South Africa, and the anti-West authoritarian regimes of China and Russia.
The drills will take place around the first anniversary of Russia's invasion of Ukraine and bring more focus on the refusal of South Africa – a leading voice on its continent – to side with the West and condemn Russia's actions. The South African government said last year it had adopted a neutral stance over Ukraine and called for dialogue and diplomacy.
But the upcoming naval drills have led the country's main opposition party to accuse the government of effectively siding with Russia.
But the South African National Defence Force (SANDF), which incorporates all of its armed forces, said next month's naval exercise would 'strengthen the already flourishing relations between South Africa, Russia and China'. The aim of the drills was 'sharing operational skills and knowledge', the SANDF said.
The three countries also conducted a similar naval exercise in 2019 in Cape Town, while Russia and China held joint naval drills in the East China Sea last month.
The United States and European Union had hoped South Africa would support the international condemnation of Russia and act as a leader for other nations in Africa. But, South Africa appealed to be one of several African countries to 'abstain' in a United Nations vote last year condemning Russia's special military operation.
South Africa and Russia share a long history, after the Soviet Union gave support to the ANC in its fight to bring down apartheid, the regime of repression against the country's black majority, writes London newspaper. (And we should remember, how the British destroyed the Boers' Transvaal and the Orange Republic of the at the beginning of the 20th century, and planted the apartheid regime here).
Apartheid ended in 1994 when the ANC won the first democratic elections in South Africa and Nelson Mandela became president.
South Africa is also a member of BRICS, a bloc of emerging economies, alongside Brazil, Russia, India and China.
South Africa's obligations with respect to sanctions relate only to those that are specifically adopted by the United Nations. Currently, there are no UN-imposed sanctions on the particular individual, they say in Pretoria.
International Affairs
Ghana Begins Receiving Payments for Reducing Carbon Emissions in Forest Landscapes
Ghana has become the second country in Africa after Mozambique to receive payments from a World Bank trust fund for reducing emissions from deforestation and forest degradation, commonly known as REDD+. The World Bank's Forest Carbon Partnership Facility (FCPF) paid Ghana $4,862,280 for reducing 972,456 tons of carbon emissions for the first monitoring period under the program (June to December 2019).
"This payment is the first of four under the country's Emission Reductions Payment Agreement (ERPA) with the World Bank to demonstrate potential for leveraging results based payments for carbon credits," said Pierre Laporte, World Bank Country Director for Ghana, Liberia, and Sierra Leone. "Subject to showing results from actions taken to reduce deforestation, Ghana is eligible to receive up to $50 million for 10 million tons of CO2 emissions reduced by the end of 2024."
These actions are within a six-million-hectare stretch of the West Africa Guinean Forest, where biodiversity and forests are under pressure from cocoa farming and unsustainable harvesting, and small-scale mining. Ghana is one of 15 countries that have signed ERPAs with the World Bank.
"The many years of dialogue, consultations, and negotiations with local communities, traditional authorities, government agencies, private sector, CSOs, and NGOs have paid off," said Samuel A. Jinapor, Minister for Lands and Natural Resources. "This emission reductions payment will further promote confidence in Ghana's REDD+ process for action to reduce deforestation and forest degradation while empowering local community livelihoods. The road to global 1.5 degrees cannot be achieved without healthy standing forests, and Ghana is committed to making it possible."
Ghana is the world's second-largest cocoa producer. Cocoa drives the economy, but it is also one of the main causes of deforestation and forest degradation in the southeast and western regions of the country. Stakeholders are working to help some 140,000 Ghanaian farmers increase cocoa production using climate-smart agro-forestry approaches, rather than slash and burn land-clearing techniques that decimate forests. More sustainable cocoa farming helps avoid expansion of cocoa farms into forest lands and secures more predictable income streams for communities.
Ghana's Cocoa Board is participating in the REDD+ process, as are some of the most important cocoa and chocolate companies in the world, including World Cocoa Foundation members like Mondelēz International, Olam, Touton, and others. Their combined actions are not only helping bring change to the cocoa sector, but they are also helping Ghana meet its national emissions reductions commitments under the Paris Agreement. This level of collaboration is also reflected in the benefit sharing plan underpinning Ghana's' ERPA with the World Bank. Prepared through extensive consultations with local stakeholders and civil society organizations throughout the country, the plan ensures all participating stakeholders are fairly recognized and rewarded for their role in reducing emissions.