Largest 'Summer Davos' Ever Aims to Boost Global Innovation
Leaders participating in the 12th Annual Meeting of the New Champions, to be held in Tianjin, People's Republic of China, 18-20 September, will be taking part in the largest ever World Economic Forum summit dedicated to the Fourth Industrial Revolution. In total, the meeting will welcome over 2,000 top-level representatives from politics, business, civil society, academia and the arts from over 100 countries.
The theme of the meeting is Shaping Innovative Societies in the Fourth Industrial Revolution. Top of the agenda will be workshops on how the Fourth Industrial Revolution, a transformation powered by new technologies such as artificial intelligence, the internet of things and gene editing, is already impacting economies and societies as well as the geopolitical landscape.
Ways in which our world is being impacted by these technologies include the widespread deployment of industrial robots in the manufacturing sector, a rapid expansion in the use of artificial intelligence in business and scientific research, the dangerous concept of "dual-use" technologies, or technologies designed for civilian use that can easily be repurposed for military application.
In addition, the meeting will focus on the key geopolitical and geo-economic issues of today, including the latest developments in global trade, the rise of a "multi-conceptual" geopolitical system and the prospects for the global economy.
There will also be a strong focus on China's rapid development, featuring top-level discussions on a range of topics including developments in the Belt and Road Initiative, the opening up of China's financial markets and the country's recent launch of the world's largest carbon trading scheme.
Like all World Economic Forum meetings, the design of the programme is heavily weighted towards delivering outcomes, with over 100 working sessions in the programme enabling participants to reach consensus, design policies and build partnerships aimed either at exploiting or mitigating the impacts of the wave of transformation.
"Our world is going through one of the most profound shifts in human history. We are only at the beginning of this transformation, yet we know it holds immense promise and challenges for our future. The purpose of designing an international summit that is dedicated to the Fourth Industrial Revolution is to focus the minds of our leaders on how to harness this immense potential and make sure that the future we build is human-centred, sustainable and inclusive," said Klaus Schwab, Founder and Executive Chairman of the World Economic Forum.
"From its home in China, the Annual Meeting of the New Champions has grown over 12 years to become the leading global event bringing leaders from government and business together with those from science and technology. I'm proud this year to be welcoming so many Chinese and international partners, many for the first time, as we look to find new ways for innovation to address our gravest challenges and to drive human and economic development," said David Aikman, Chief Representative Officer, China, World Economic Forum.
"The year 2018 marks the 40th anniversary of China's reform and opening-up. Driven by the new international dynamics and revolutionary technologies, China will advance reforms and innovation to push for quality economic development for a brighter future. In the meantime, China is an unwavering champion for globalization that will continue to open its door wider while joining hands with all stakeholders to preserve economic openness and inclusion. I'm looking forward to being inspired by visionary insights and technological trends shared at the forum regarding the Fourth Industrial Revolution, which will provide a great source of power for advancing China's development and global wellbeing in this new era," said Xia Qing, Deputy Director General, Department of International Cooperation, NDRC.
"This year marks the 40th anniversary of 'reform and opening-up' in China, and the sixth Annual Meeting of the New Champions to be held in Tianjin. It is also an opportunity for Tianjin to realize the transition from high-speed growth to high-quality development. The meeting will not only introduce China's achievements in deepening reform, extended open-up and cultural advancement but also provide the largest platform and the broadest development space to expand and enhance Tianjin's competitiveness and influence," said Zhao Haishan, Vice-Mayor, Tianjin Municipal Government.
Nearly 200 public figures from 42 countries will join the discussions in Tianjin. From China, these include: Wan Gang, President, Chinese Association for Science and Technology; Yi Gang, Governor, People's Bank of China; Wang Zhigang, Minister of Science and Technology; Xiao Yaqing, Chairman, State-Owned Assets Supervision and Administration Commission (SASAC); and Liu Kun, Minister of Finance.
International public figures representing G20 economies include: Mounir Mahjoubi, Secretary of State for Digital Affairs of France; Dorothee Baer, State Minister for Digital Affairs of Germany; Nabeel M. Al-Amudi, Minister of Transport of Saudi Arabia; Jeff Radebe, Minister of Energy of South Africa; and Rick Snyder, Governor of Michigan, USA.
Four countries will be represented by heads of state or government. Meanwhile 38 countries will be represented by deputy heads of state, government or ministers. These include: Kamal Bin Ahmed Mohammed, Minister of Transportation and Telecommunications of Bahrain; Mohammed Shahriar Alam, State Minister for Foreign Affairs of Bangladesh; Rodrigo Malmierca Diaz, Minister of Foreign Trade and Foreign Investment of Cuba; Kersti Kaljulaid, President of the Republic of Estonia; Raimonds Vejonis, President of Latvia; Mohammed Abdul Wahed Al Hammadi, Minister of Education and Higher Education of Qatar; Tuilaepa Lupesoliai Sailele Malielegaoi, Prime Minister of Samoa; and Aleksandar Vucic, President of Serbia.
The Co-Chairs of the meeting, who will take an active role in a number of sessions, are: Jay Flatley, Executive Chairman, Illumina, USA; Suzanne Fortier, Principal and Vice-Chancellor, McGill University, Canada; Matt Hancock, Secretary of State for Health and Social Care, United Kingdom; Ken Hu, Deputy Chairman and Rotating Chairman, Huawei Technologies, People's Republic of China; Liu Jitao, China Communications Construction Company, People's Republic of China; Carlos Moedas, Commissioner for Research, Science and Innovation, European Commission; and Abi Ramanan, Chief Executive Officer, ImpactVision, UK.
Other key participants include: more than 1,500 business leaders including 500 founders and chief executive officers of the most exciting and innovative start-up companies, more than 50 Young Scientists, the new class of 2018 Technology Pioneers, and representatives from arts and culture, academia and the media. Representing the Forum's communities are more than 300 Social Entrepreneurs, Global Shapers and Young Global Leaders.
IEA launches World Energy Outlook in China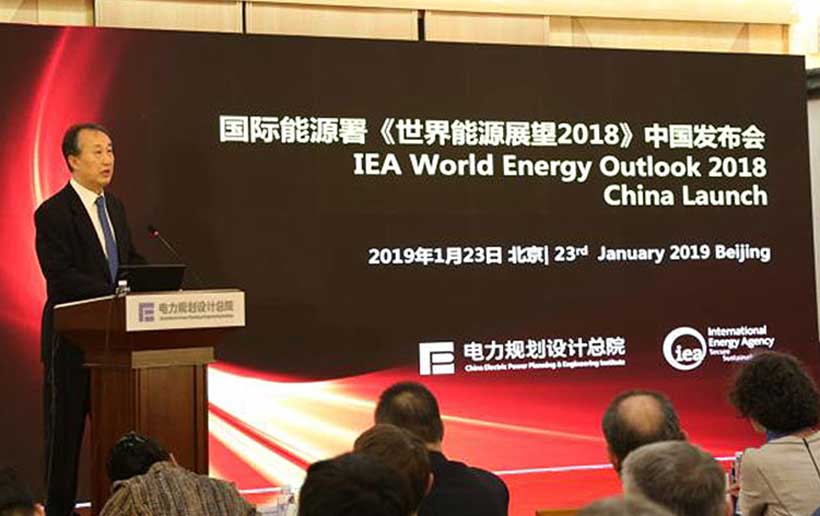 IEA Chief Modeller Laura Cozzi launched the latest World Energy Outlook in Beijing on 23 January. The China launch brought together over 120 officials and experts drawn from government, academia and the power industry to discuss the latest global energy trends, and the outlook for the electricity.
During his opening remarks, Li Ye, Executive Director General of China's National Energy Agency noted the strong IEA-China relationship that has delivered key results across a range of important areas of reform for China including: power market reform, distributed energy, renewables and gas market design.
At the IEA Ministerial meeting in 2015, China became one of the first countries to activate Association status with the Agency. Since then the IEA and China have been working closely together to achieve energy reform in China. In 2017, the IEA and China agreed a Three Year Work programme to boost energy policy analysis, promote clean energy systems, build capacity on energy regulation, and improve exchange of data on renewable energy and other resources.  The launch in Beijing was organised by the China Electricity Power Planning and Engineering Institute, which hosts IEA's China Liaison Office.
The IEA's work with China includes collaboration to draw upon best international practice in carbon emissions trading, and power market reforms that enables renewable energy to make a greater contribution to electricity supply. Work is ongoing with Chinese counterparts as the new Five Year Plan, and longer-term plans, are put in place to accelerate China's clean energy transition.  The IEA will launch its latest work on China's Power System Reform in Beijing on 25 February.
UNIDO to pilot Better Cotton Initiative in Egypt towards sustainable cotton production
The United Nations Industrial Development Organization (UNIDO), under the framework of The Egyptian Cotton Project, launched the Better Cotton Initiative (BCI) pilot in the country to support the Egyptian Cotton branding as part of a renewed drive to increase product sustainability, improve working conditions along the supply chain, and support cotton growers and relevant institutions in paving the way towards the pilot's national upscaling.
"The project's vision is to pilot the BCI standard system in Egypt to advance the cotton industry in a way that cares for the environment and the farmers growing it, through a multi-stakeholder programme jointly coordinated by UNIDO, relevant governmental entities, farmers' cooperatives, cotton and textile associations, and local and international private sector stakeholders," said The Egyptian Cotton Project's spokesperson.
The BCI will  strengthen the competitiveness of the Egyptian textile industry in the global market through an holistic approach to sustainable cotton production which covers all three pillars of sustainability: environmental, social and economic. Farmers will receive trainings and those who meet rigorous levels of sustainable production and employee welfare will be granted the BCI standard.
Funded by the Italian Agency for Development Cooperation, the Egyptian Cotton project is implemented by UNIDO in collaboration with the Ministry of Trade and Industry, the Ministry of Agriculture and Land Reclamation as well as with local and international textile private sector stakeholders. It also leverages the "Cottonforlife" CSR initiative by Filmar Group.
Cohesion Policy after 2020: Preparing the future of EU investments in health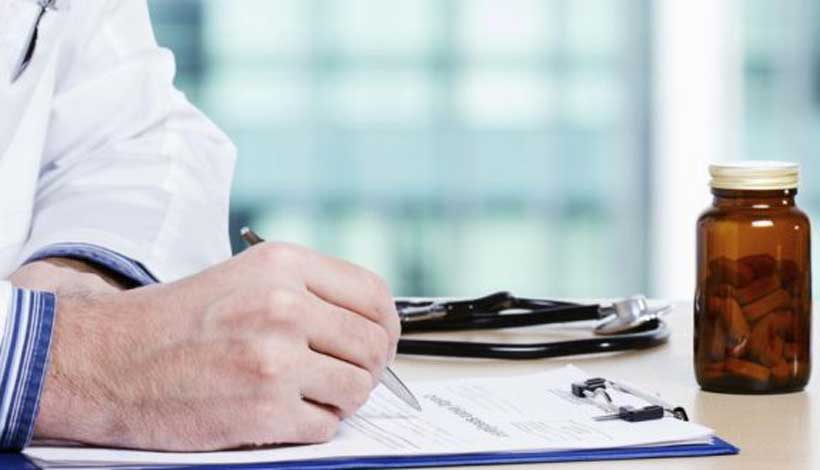 Today, Commissioners Crețu and Andriukaitis have brought together health professionals to kick-start the reflection on future EU investments in health under the 2021-2027 Cohesion Policy programmes.
In the context of the roundtable held today at the Commission with health associations such as European Health Management Association and EuroHealthNet, the Commissioners launched a pilot project to improve cross-border emergency services in the Pyrenees between the border regions of France, Spain and the Principality of Andorra. They also announced that health will be this year's new category for the RegioStars Awards.
Commissioner for Health and Food Safety, Vytenis Andriukaitis, said: "According to the most recent Eurobarometer survey, almost 70% of Europeans want the EU to do more in the area of health. Acting via Cohesion Policy funds offers us the possibility to make a difference on the ground where it is needed and show that the demands expressed by fellow Europeans are not left unheard. I am also delighted that health becomes a new category for the RegioStars. This is yet another demonstration that we must and can implement the principle Health in All Policies as set out in the Treaty."
Commissioner for Regional Policy Corina Creţu said: "Cohesion Policy investments in health, worth over €4 billion of EU funds in the current budget, are true expressions of a Europe that protects. Healthcare is evolving and EU investments have to evolve with it. This is why we organised this discussion with health professionals, so their recommendations can serve as compass in planning EU investments in health over the next decade."
Future EU investments in health
The discussion concluded that health systems are evolving towards more education, health promotion and disease prevention. They are also shifting away from hospital and institution-centred care to community-based care and towards integration of health and social care. With new policy objectives that allow for integrated investments in health, social inclusion and education, the Commission's proposal for the 2021-2027 Cohesion Policy provides the conditions to support these changes.
Evolutions in healthcare require different infrastructure investments, be that in primary and community care facilities or in prevention programmes, integrated care and workforce training. Cohesion Policy can be instrumental in supporting these investments.
Member States and regions need to design long-term investment strategies, encompassing infrastructure, human capital, innovative technologies and new care delivery models. To support these strategies, Cohesion Policy funds can be combined with other EU instruments, such as InvestEU, or with national programmes. The Commission is ready to support Member States and regions to plan these strategies.
Better cross-border emergency services in the Pyrenees
Doctors in border regions cannot attend patients in need of urgent medical attention from across the border. To overcome this situation, the project "When medical emergency systems erase borders" aims to ensure mutual prior recognition of doctors on both sides of the border.
The second phase of the pilot project is now launched and is set to ensure bilateral agreements between the Orders of Doctors of the Spanish and French border regions. As a result, 15 million inhabitants of the Pyrenees will benefit from better emergency services as a result. The project is supported by the European Regional Development Fund and will be completed mid-2019.
The results of this project will serve as an example to possibly replicate in other cross-border regions in the future. The Commission supports tackling obstacles linked to the governance of cross-border issues and, in its legislative proposal for Cohesion Policy 2021-2027, suggests setting aside 15% of any Interreg cross-border cooperation programme to this purpose.
Health: this year's new category for the RegioStars Awards
Every year the RegioStars reward the best and most innovative Cohesion Policy projects in Europe in five thematic categories, including a topic of the year. This year's edition will seek to reward quality health projects, to inspire Member States and regions.
The online application platform is open from today until 9 May 2019. An independent jury will assess the applications and crown the winners during the RegioStars awards ceremony, to take place in Brussels in October 2019.
Background
Healthcare is a major preoccupation for EU citizens. A recent Eurobarometer survey  revealed that healthcare was identified as the main issue facing the regions in the future, with a third of the people polled (34%) considering it the top issue.
Cohesion Policy funds support projects improving access to healthcare and addressing health inequalities, reforming of healthcare systems, developing e-health and digital solutions, as well as research and innovation, health education, healthy ageing, workplace health and safety.
In the 2014-2020 programming period, €8 billion of Cohesion Policy funds, including a €4 billion EU co-financing, has been invested in health. 44.5  million  people  in  the  EU  should  benefit  from  improved  health services over the 2014-2020 period.