ASEAN Youth Bullish about Impact of Technology on Jobs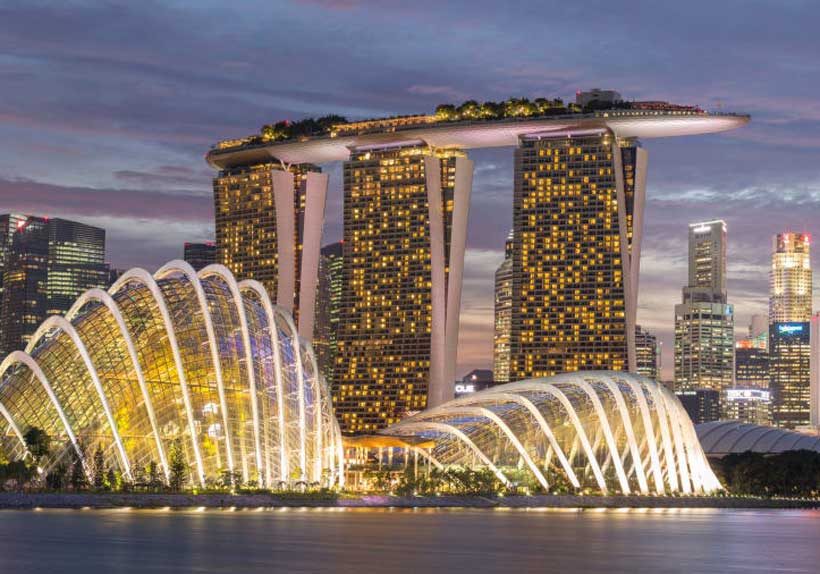 The youth of ASEAN are highly optimistic about the impact of technology on their job prospects and incomes, according to a survey from the World Economic Forum.
Some 52% of the under-35 generation across South-East Asia said they believe that technology will increase the number of jobs available, while 67% said they believe that technology will increase their ability to earn higher incomes.
The survey, which was run in partnership with Sea, one of South-East Asia's leading internet companies, gathered results from 64,000 ASEAN citizens through users of Garena and Shopee, Sea's online games and e-commerce platforms, respectively. The majority of respondents were from six countries: Indonesia, Malaysia, Thailand, Viet Nam, Singapore and the Philippines.
The degree of optimism about the impact of technology on the future of work varied strongly by country. The youth of Singapore and Thailand were much more pessimistic in their responses, while the youth of Indonesia and the Philippines were much more optimistic. In Singapore, only 31% said they believe that technology would increase the number of jobs, compared to 60% in the Philippines. The results also vary by level of education. Among those who stated they have no schooling, some 56% said they believe that technology would increase jobs. Among those with a university degree or higher, only 47% felt the same way.
"Fourth Industrial Revolution technologies like artificial intelligence, advanced robotics and self-driving vehicles will bring significant disruption to the job market," said Justin Wood, Head of Asia Pacific, and Member of the Executive Committee at the World Economic Forum. "No one knows yet what impact these technologies will have on jobs and salaries. Globally there is concern that technological change may bring rising inequality and joblessness. But in ASEAN, the sentiment seems to be much more positive."
Jobs in multinationals and government considered most desirable
The survey also asked young people to reveal what type of company they work for today and where they would like to work in the future. Today, 58% of the respondents work for small businesses – either for themselves, for their family business, or for a small or medium-sized enterprise (SME). A significant portion of youths (one in four) aspire to work for themselves and start their own business. However, many working for SMEs said that they would like to work for a different organization. Today, 17% work in an SME, but only 7% said that they would like to work in an SME in the future. In contrast, the results show a strong preference to work for foreign multinational companies (10% work for one today, but 17% want to work for one in future) and for governments (13% today compared to 16% in future).
These results suggest a preference for income stability, given the more unpredictable nature of employment in small organizations versus large ones. But there are nonetheless some countries that show a rising appetite for entrepreneurialism and the associated risk-taking it involves. In Thailand, for example, 26% of young people work for themselves today, but 36% said they would like to in future. In Viet Nam, 19% work for themselves today, compared to 25% that say they want to be self-employed in future.
Santitarn Sathirathai, Group Chief Economist at Sea, said: "It is encouraging to see such strong entrepreneurial drive among ASEAN's young population, with one-quarter of respondents wanting to start their own business. However, the findings also suggest that SMEs may struggle for talent in the future, with a smaller share of the region's youth willing to work for SMEs. Looking ahead, it will be important to continue to enhance SME adoption of digital technologies to ensure young entrepreneurs and small businesses have the resources they need to succeed."
The survey also reveals that, across ASEAN, the youth spend an average of six hours and four minutes online every day, with 61% of that time spent on leisure, and 39% spent on work activities. Among the countries surveyed, the youth of Thailand spend the most time online – an average of seven hours and six minutes. The youth of Viet Nam spend the least time online – an average of five hours and 10 minutes.
About Sea
Sea's mission is to better the lives of the consumers and small businesses of its region with technology. The region includes the key markets of Indonesia, Taiwan, Viet Nam, Thailand, the Philippines, Malaysia and Singapore. Sea operates three platforms across digital entertainment, e-commerce and digital financial services, known as Garena, Shopee and AirPay, respectively. For more information, please visit www.seagroup.com.
Health spending set to outpace GDP growth to 2030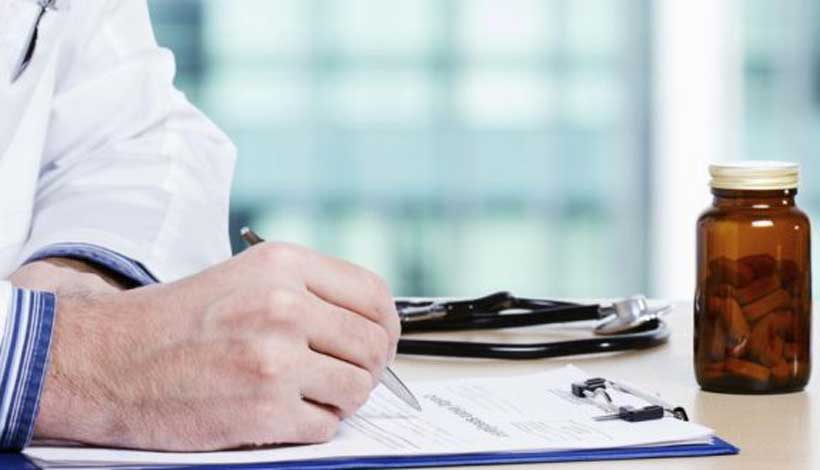 Health expenditure will outpace GDP growth over the next 15 years in almost every OECD country, according to new OECD forecasts. Health spending per capita will grow at an average annual rate of 2.7% across the OECD and will reach 10.2% of GDP by 2030, up from 8.8% in 2018, according to a new OECD report.
‌Health at a Glance 2019: OECD Indicators says that the United States spent the most on health care in 2018, equivalent to 16.9% of GDP, above Switzerland, the next highest spending country, at 12.2%. Germany, France, Sweden and Japan all spent close to 11% of GDP, while a few countries spent less than 6% of their GDP on health care, including Mexico, Latvia, Luxembourg, and Turkey at 4.2%.
Health at a Glance outlines areas where spending could be more effective:
Increased use of generic drugs could save costs, but at the moment are only half the volume of pharmaceuticals sold across OECD countries. Generics accounted for more than three-quarters of the volume of pharmaceuticals sold in Chile, Germany, New Zealand and the United Kingdom, but less than one-quarter in Luxembourg and Switzerland in 2017.
Health and social systems employ more workers now than ever before, with about one in every ten of all jobs in OECD countries found in health or social care. Shifting tasks from doctors to nurses and other health professionals can alleviate cost pressures and improve efficiency.
Increasing patient safety not only improves health, it can also save money. Almost 5% of hospitalised patients had a health care associated infection in 2015-17.
Health at a Glance 2019 highlights some worrying patterns in health outcomes and unhealthy lifestyles.
A person born today can expect to live almost 81 years on average in OECD countries. But life expectancy gains have slowed recently in most OECD countries, especially in the United States, France and the Netherlands. 2015 was a particularly bad year, with life expectancy falling in 19 countries.
The causes include rising levels of obesity and diabetes that have made it difficult to maintain previous progress in cutting deaths from heart disease and stroke. Respiratory diseases such as influenza and pneumonia have also claimed more lives in recent years, notably amongst older people.
Opioid-related deaths have increased by about 20% across OECD countries since 2011, and have claimed about 400,000 lives in the United States alone. Opioid-related deaths are also relatively high in Canada, Estonia and Sweden.
Smoking, drinking and obesity continue to cause people to die prematurely and worsen quality of life:
Smoking rates are declining, but 18% of adults still smoke daily.
Alcohol consumption averaged 9 litres of pure alcohol per person per year across OECD countries, equivalent to almost 100 bottles of wine. Nearly 4% of adults were alcohol dependent.
Obesity rates continue to rise in most OECD countries, with 56% of adults overweight or obese and almost one-third of children aged 5-9 overweight.
Air pollution caused about 40 deaths per 100,000 people across OECD countries. Death rates were much higher in countries like India and China, at around 140 deaths per 100,000 people.
The report argues that more attention should be placed on patient-reported outcomes and experiences. Preliminary results from OECD's new initiative on Patient Reported Indicator Surveys show that hip replacements improve an individual's quality of life – mobility, activity, pain – by around 20%.
"Health systems can and must do better to improve the health of our populations. Measuring how health systems change people's lives for the better is essential if we are to put resources where they can have most effect," said Stefano Scarpetta, OECD Director for Employment, Labour and Social Affairs.
Africa's energy future matters for the world
Africa is set to become increasingly influential in shaping global energy trends over the next two decades as it undergoes the largest process of urbanisation the world has ever seen, according to a new report from the International Energy Agency.
Africa Energy Outlook 2019, a special in-depth study published today, finds that current policy and investment plans in African countries are not enough to meet the energy needs of the continent's young and rapidly growing population. Today, 600 million people in Africa do not have access to electricity and 900 million lack access to clean cooking facilities.
The number of people living in Africa's cities is expected to expand by 600 million over the next two decades, much higher than the increase experienced by China's cities during the country's 20-year economic and energy boom. Africa's overall population is set to exceed 2 billion before 2040, accounting for half of the global increase over that period. These profound changes will drive the continent's economic growth, infrastructure development and, in turn, energy demand, which is projected to rise 60% to around 1,320 million tonnes of oil equivalent in 2040, based on current policies and plans.
The new report is the IEA's most comprehensive and detailed work to date on energy across the African continent, with a particular emphasis on sub-Saharan Africa. It includes detailed energy profiles of 11 countries that represent three-quarters of the region's gross domestic product and energy demand, including Nigeria, South Africa, Ethiopia, Kenya and Ghana.
The report makes clear that Africa's energy future is not predetermined. Current plans would leave 530 million people on the continent still without access to electricity in 2030, falling well short of universal access, a major development goal. But with the right policies, it could reach that target while also becoming the first continent to develop its economy mainly through the use of modern energy sources. Drawing on rich natural resources and advances in technology, the continent could by 2040 meet the energy demands of an economy four times larger than today's with only 50% more energy.
"Africa has a unique opportunity to pursue a much less carbon-intensive development path than many other parts of the world," said Dr Fatih Birol, the IEA's Executive Director. "To achieve this, it has to take advantage of the huge potential that solar, wind, hydropower, natural gas and energy efficiency offer. For example, Africa has the richest solar resources on the planet but has so far installed only 5 gigawatts of solar photovoltaics (PV), which is less than 1% of global capacity."
If policy makers put a strong emphasis on clean energy technologies, solar PV could become the continent's largest electricity source in terms of installed capacity by 2040.
Natural gas, meanwhile, is likely to correspond well with Africa's industrial growth drive and need for flexible electricity supply. Today, the share of gas in sub-Saharan Africa's energy mix is the lowest of any region in the world. But that could be about to change, especially considering the supplies Africa has at its disposal: it is home to more than 40% of global gas discoveries so far this decade, notably in Egypt, Mozambique and Tanzania.
Africa's natural resources aren't limited to sunshine and other energy sources. It also possesses major reserves of minerals such as cobalt and platinum that are needed in fast-growing clean energy industries.
"Africa holds the key for global energy transitions, as it is the continent with the most important ingredients for producing critical technologies," Dr Birol said. "For example, the Democratic Republic of the Congo accounts for two-thirds of global production of cobalt, a vital element in batteries, and South Africa produces 70% of the world's platinum, which is used in hydrogen fuel cells. As energy transitions accelerate, so will demand for those minerals."
African countries are on the front line when it comes to climate change, meaning the continent's energy infrastructure planning must be climate resilient.
"Even though Africa has produced only around 2% of the world's energy-related CO2 emissions to date, its ecosystems already suffer disproportionately from the effects of a changing climate," Dr Birol said. "They are exposed to increased risks to food, health and economic security."
By 2040, an additional half a billion people in Africa are expected to live in areas requiring some form of cooling as populations expand and average temperatures increase. Although Africa is expected to experience rapid economic growth over the next two decades, its contribution to global energy-related CO2 emissions rises to just 3% by 2040, based on current policies and plans.
For this report, the IEA developed a new scenario that analyses how the energy sector can spur Africa's growth ambitions while also delivering key sustainable development goals by 2030, including full access to electricity and clean cooking facilities. The Africa Case is based on Agenda 2063, African leaders' own strategic framework for the continent's economic and industrial development. Economic growth in the Africa Case is significantly stronger over the next two decades than in the scenario based on today's stated policies, but energy demand is lower. This is linked to an accelerated move away from the use of solid biomass (such as wood) as a fuel and to the wide application of energy efficiency policies.
The IEA has been monitoring Africa's energy sector closely for a long time: IEA analysis of energy access issues on the continent began in 2002 and is set to expand significantly. This new report comes at an important time in the IEA's deepening engagement with Africa. In May, the IEA and the African Union Commission co-hosted their first joint ministerial summit at which the two organisations signed a Memorandum of Understanding to guide future collaboration. A second ministerial forum will be held in 2020.
Africa Energy Outlook 2019 is an excerpt from the IEA's flagship report World Energy Outlook 2019, which will be published in full on 13 November.
Report sheds light on regulatory reforms a decade after the global financial crisis
A decade after the global financial crisis, developing countries have increased their minimum capital requirements to help improve the resilience of banking systems. However, countries are still falling short in disclosure of information and supervisory capacity to maintain a well-functioning banking sector, a new World Bank report says.
The Global Financial Development Report 2019/2020: Bank Regulation and Supervision a Decade after the Global Financial Crisis draws on ten years of data and analysis to show how the dual regulatory pillars of market discipline and capital regulation have evolved since the crisis. New data from the World Bank's global Bank Regulation and Supervision Survey, a unique database covering regulation and supervision in 160 countries around the world, is available to the public.
In the wake of the crisis, much of the discussion on regulatory reforms has focused on advanced economies, while there is a lack of evidence on the reforms undertaken by developing countries and their impact on the stability and lending behavior of local banking sectors. The report aims to address this knowledge gap and contribute to policy discussions on bank regulation and supervision – the rules of the game and how they are enforced – which are critical for banking systems in all countries to function well.
"The right regulatory and supervisory environment is key to creating a financial system that can both attract private capital and align private incentives with the public good," said lead author of the report, Asli Demirgüç-Kunt, World Bank Chief Economist for Europe and Central Asia. "The report shows that one size does not fit all, and less complex regulations may lead to more effective enforcement and better supervision in developing countries."
In low-income countries, the report notes that capital ratios are particularly high, which is an encouraging sign as capital can play an important role in curbing risks and ensuring stability where supervisory capacity is low. More than 60 percent of low-income countries also have an explicit deposit insurance scheme. This means design and implementation will be crucial, since deposit insurance can lead to instability in weak institutional settings. The report emphasizes that regulations need to be designed taking into consideration a country's institutional environment, supervisory capacity, and business model of banks.
Globally, bank regulations became more complex after the crisis, potentially reducing transparency, increasing regulatory arbitrage and taxing supervisory resources and capacity. The report analyzes two key pillars of regulatory reforms:
Market Discipline can contribute to financial stability, but major flaws were revealed by the financial crisis. Over the last decade, nearly 30 countries introduced legislation to ensure that large financial institutions can be resolved without resorting to taxpayer-funded bailouts in the event of a crisis. Still, large gaps remain. Little progress has been made to improve information disclosure about the health of banks. Deposit insurance schemes have also expanded dramatically. If designed and administered poorly, these arrangements may increase banks' risk-taking incentives, which can lead to instability, particularly in settings with inadequate supervision.
Capital regulations are also central to managing risk. Data on 20,000 banks in 159 countries reveals that regulatory capital ratios—the ratio of capital to risk-weighted assets held by a bank—have improved since the financial crisis. However, this trend has largely been driven by a shift toward asset categories with lower risk weights, which may not adequately reflect real-world risk and could leave the financial sector vulnerable during a crisis.