ASEAN Youth Bullish about Impact of Technology on Jobs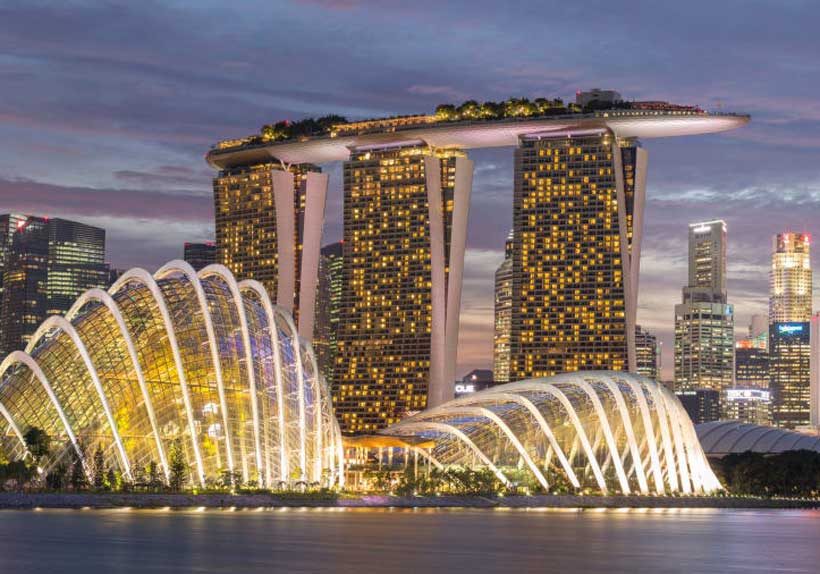 The youth of ASEAN are highly optimistic about the impact of technology on their job prospects and incomes, according to a survey from the World Economic Forum.
Some 52% of the under-35 generation across South-East Asia said they believe that technology will increase the number of jobs available, while 67% said they believe that technology will increase their ability to earn higher incomes.
The survey, which was run in partnership with Sea, one of South-East Asia's leading internet companies, gathered results from 64,000 ASEAN citizens through users of Garena and Shopee, Sea's online games and e-commerce platforms, respectively. The majority of respondents were from six countries: Indonesia, Malaysia, Thailand, Viet Nam, Singapore and the Philippines.
The degree of optimism about the impact of technology on the future of work varied strongly by country. The youth of Singapore and Thailand were much more pessimistic in their responses, while the youth of Indonesia and the Philippines were much more optimistic. In Singapore, only 31% said they believe that technology would increase the number of jobs, compared to 60% in the Philippines. The results also vary by level of education. Among those who stated they have no schooling, some 56% said they believe that technology would increase jobs. Among those with a university degree or higher, only 47% felt the same way.
"Fourth Industrial Revolution technologies like artificial intelligence, advanced robotics and self-driving vehicles will bring significant disruption to the job market," said Justin Wood, Head of Asia Pacific, and Member of the Executive Committee at the World Economic Forum. "No one knows yet what impact these technologies will have on jobs and salaries. Globally there is concern that technological change may bring rising inequality and joblessness. But in ASEAN, the sentiment seems to be much more positive."
Jobs in multinationals and government considered most desirable
The survey also asked young people to reveal what type of company they work for today and where they would like to work in the future. Today, 58% of the respondents work for small businesses – either for themselves, for their family business, or for a small or medium-sized enterprise (SME). A significant portion of youths (one in four) aspire to work for themselves and start their own business. However, many working for SMEs said that they would like to work for a different organization. Today, 17% work in an SME, but only 7% said that they would like to work in an SME in the future. In contrast, the results show a strong preference to work for foreign multinational companies (10% work for one today, but 17% want to work for one in future) and for governments (13% today compared to 16% in future).
These results suggest a preference for income stability, given the more unpredictable nature of employment in small organizations versus large ones. But there are nonetheless some countries that show a rising appetite for entrepreneurialism and the associated risk-taking it involves. In Thailand, for example, 26% of young people work for themselves today, but 36% said they would like to in future. In Viet Nam, 19% work for themselves today, compared to 25% that say they want to be self-employed in future.
Santitarn Sathirathai, Group Chief Economist at Sea, said: "It is encouraging to see such strong entrepreneurial drive among ASEAN's young population, with one-quarter of respondents wanting to start their own business. However, the findings also suggest that SMEs may struggle for talent in the future, with a smaller share of the region's youth willing to work for SMEs. Looking ahead, it will be important to continue to enhance SME adoption of digital technologies to ensure young entrepreneurs and small businesses have the resources they need to succeed."
The survey also reveals that, across ASEAN, the youth spend an average of six hours and four minutes online every day, with 61% of that time spent on leisure, and 39% spent on work activities. Among the countries surveyed, the youth of Thailand spend the most time online – an average of seven hours and six minutes. The youth of Viet Nam spend the least time online – an average of five hours and 10 minutes.
About Sea
Sea's mission is to better the lives of the consumers and small businesses of its region with technology. The region includes the key markets of Indonesia, Taiwan, Viet Nam, Thailand, the Philippines, Malaysia and Singapore. Sea operates three platforms across digital entertainment, e-commerce and digital financial services, known as Garena, Shopee and AirPay, respectively. For more information, please visit www.seagroup.com.
China needs further reforms to make growth sustainable, greener and more inclusive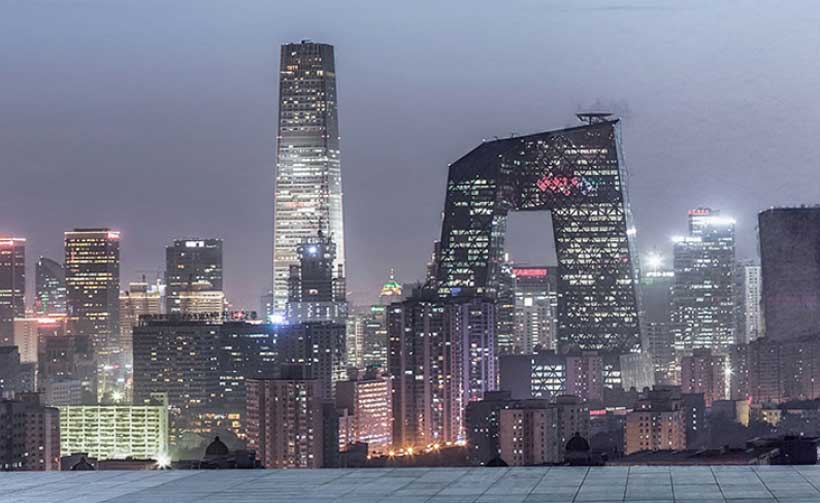 The Chinese economy continues to slow as it rebalances, with headwinds including trade frictions and the weakening global economy undermining exports and creating new uncertainties. Policy should focus on long-term strategies to move the economy towards greater domestic consumption and services, enhancing economic efficiency and ensuring that future growth is sustainable, greener and more inclusive, according to a new report from the OECD.
The latest OECD Economic Survey of China looks at the factors behind the economic slowdown as well as policies that can boost the quality of future growth and ensure that it is more equitably distributed. Despite the slowdown, the Survey projects growth above 6% this year and next, and sees continuing convergence with more advanced economies.
The Survey, presented in Beijing by OECD Deputy Secretary-General Ludger Schuknecht, underlines the rising financial risks from high corporate debt and recommends that China prioritises the creation of a single product and labour market to boost productivity and inclusiveness.
"China continues to be the major driver of world economic growth and convergence with advanced economies continues, despite the slowdown," Mr Schuknecht said. "Yet China is at a crossroads, facing serious domestic and external challenges to maintaining its strong position over the long-term. Policy should seek to ensure a better functioning economy that delivers stable and inclusive growth for all."
The Survey underlines the need for more balanced trade and investment. Policy should aim to further lower import tariffs and dismantle non-tariff barriers and barriers on the entry and conduct of foreign firms, in particular requirements to form joint ventures or transfer technology.
While much has been done to address financial risks, China's ongoing fiscal stimulus should avoid directing credit to state-owned enterprises and local governments, the Survey said. Debt ceilings should take into account sub-national government revenues.
Prudent fiscal policy should channel funds to areas where returns are highest, such as education, health and social security systems, while avoiding misallocation of capital by allowing banks to better price risks. Risk perception could be sharpened by orderly defaults. The quality, coverage and timeliness of fiscal reporting can be improved, the Survey said.
The Survey sees wide scope to improve efficiency across the economy, notably by reducing the internal barriers that hinder product market competition and labour mobility. Strengthening the rule of law, restricting the power of administrative departments and providing clear and detailed implementation rules limiting their discretionary powers would reduce protectionism at the local level. Anti-monopoly rules and enforcement can be strengthened and public procurement processes could be made more transparent, technology-neutral and open to all players.
Other measures to boost economic efficiency highlighted by the Survey include stronger protection of intellectual property rights; gradual removal of implicit guarantees to state-owned enterprises, allowing them to default; and reduction of state ownership in commercially-oriented, non-strategic sectors.
To ensure equal opportunities, the Survey recommends China to distribute more evenly high-quality education and health care in order to reduce incentives to move to mega-cities. Gradually easing restrictions on access to public services for city residents without the hukou (residency permit) and eventually delinking service provision from the hukou would also help improve equity. Centralised financing of key spending items, such as wage bills in education and health, reforms to the floor and ceiling for social security contributions and wider tax reform should be pursued.
To make growth greener, the Survey suggests China enforce environmental regulations more strictly, raise fines for polluters and boost environmental taxation, particularly on fossil fuels. Putting an end to the construction of coal-fired power plants and increasing investment in pollution treatment facilities, urban water treatment and rural sanitation is also necessary.
Bhutan's Economy to Moderately Grow in 2019 and 2020 on Strong Hydropower and Tourism Outlooks
Economic growth in Bhutan is forecast to strengthen moderately, buoyed by the industry and services sectors, according to a new Asian Development Bank (ADB) report.
The Asian Development Outlook (ADO) 2019, ADB's flagship annual economic publication, forecasts the economy to grow at 5.7% this year and 6.0% in 2020. This is following the slipping of growth for a second year running to 5.5% in fiscal year (FY) 2018 on slower hydropower construction and temporary decline in electric power production.
"The expected commissioning of the Mangdechhu hydropower plant, strengthening of private spending, and increased government spending following the formation of a new government to implement the Twelfth Five-Year Plan will greatly contribute to growth," said ADB Country Director for Bhutan Ms. Kanokpan Lao-Araya. "Inflationary pressure is anticipated following the recent announcement of expected pay rise of the public servants in Bhutan. A downside risk to growth forecasts would be any further delay in commissioning or lower-than-expected production capacity of the Mangdechhu hydropower plant."
Inflation is expected to rise moderately from 3.6% in FY2018 to 3.8% in FY2019 before edging up to 4.0% in FY2020 as initial benefits from India's goods and service tax (GST) taper and Indian inflation trends higher. Lower international oil price forecasts will help keep inflation at bay, but the planned revisions to civil service salaries and minimum wage might push up inflation, once implemented.
Current account deficit will continue to narrow further to a forecast of 16.9% of gross domestic product in FY2019, mainly on declining imports with the slowing of hydropower construction and a 6-month hiatus in capital expenditure as the country transitioned to a new administration. It is expected to shrink further in FY2020, as higher imports because of the picking up of government investment is offset by high export revenue from the full-year operation of the Mangdechhu hydropower plant.
Strengthening domestic resources toward better funding of development remains a challenge. With the expected graduation of Bhutan from the United Nations' least developed country status in 2023, access to concessional official development assistance will increasingly be limited. Reforms have been undertaken to strengthen the mobilization of revenues to fund development. These include the creation of a stabilization fund to ensure even distribution of expenditure, a GST regime which is planned to be adopted in 2020, and reforms on provision of fiscal incentives. Fiscal incentives have been costly for the government with forgone revenue amounting to 17% of tax collected in 2017 only. Reduction of fiscal incentives, particularly tax reforms could be explored to raise government revenues, discourage the entry of footloose opportunists, while not deterring investors who see solid business opportunities in the country. Further, Bhutan needs to simplify the provision and administration of incentives without compromising the level of investment. As a complement to revenue reforms, public financial management needs further strengthening to ensure the proper collection and administration of revenue.
ADB has been supporting Bhutan since 1982, with strong emphasis on renewable energy production, transport connectivity, and key urban infrastructure projects. ADB has committed loans totaling $534.06 million, grants worth $269.22 million, and technical assistance amounting to $53.75 million for Bhutan. In 2018, it approved four projects, including two grant projects focusing on human resource development, particularly on skills and health development. Overall assistance aims to help generate revenue, support inclusive growth, and promote environmental sustainability.
SMEs turning to alternative financing instruments as growth slows in bank lending
Small and medium-sized enterprises (SMEs) are turning to non-bank financing sources at a faster pace than in the past, as bank lending to them has risen less than expected given today's favourable credit conditions and business environment.
Financing SMEs and Entrepreneurs 2019: An OECD Scoreboard finds that online peer-to-peer lending and equity crowdfunding increased significantly in 2017, especially in countries with small markets. China, the United Kingdom and the United States continued to have the biggest online alternative finance markets for businesses. Venture capital investments were up in most countries, and the number of SME listings expanded by more than 13% in 2017, with total SME market capitalisation up 16.7%.
SMEs and entrepreneurs constitute the backbone of OECD economies, accounting for 60% of total employment and 50-60% of value added. They are key to strengthening productivity, delivering inclusive growth and helping economies adapt to changes like the digital transition, ageing populations and the changing future of work. This eighth annual edition of the OECD's SME financing Scoreboard provides data on debt, equity, asset-based finance and financing conditions in 46 countries and an overview of policy measures to ease SMEs' access to finance.
"Uptake of alternative financing instruments by SMEs is growing like never before, while bank lending to SMEs is growing less strongly. We need to monitor these developments closely to ensure that SMEs are well-equipped to invest and contribute to productivity growth," said OECD Secretary-General Angel Gurría, launching the Scoreboard in Washington alongside Chilean Central Bank Governor Mario Marcel on the margins of the IMF/World Bank Spring meetings.
"Policy makers around the world have a key role to play to increase SME access to a diverse set of financing instruments. We are glad that the policy initiatives of the government of Chile are successfully strengthening access to credit and equity for SMEs, and reducing payment delays," said Governor Marcel.
The 2019 Scoreboard finds that asset-based financing also grew, with leasing and hire purchase activities up by a median rate of 6.2%.
SME loans grew at a median of close to 5% in a majority of middle income countries in 2017, while SME lending stagnated in the United States and the United Kingdom, and fell in European countries most affected by the financial crisis over the same period.
Credit conditions and interest rates remained favourable. The median value of the average interest rate charged to SMEs fell for the 7th year in a row, and SME bankruptcies dropped for the fourth consecutive year in 2017. On the other hand, some segments of SMEs continued to face difficulties in accessing finance. This is the case in particular for micro-enterprises, innovative ventures, start-ups and young firms.
Countries continued to do more to foster SME access to bank and alternative sources of finance by adapting regulations and introducing targeted policies to support Fintech. Credit guarantees, the most widespread instrument to ease SMEs' access to finance, have been expanded in scale and volume, and better targeted to specific firms. The OECD is working to further expand the evidence base on SME access to finance and support governments in improving their policies in this area.