How AI will shape the domestic, diplomatic and military landscape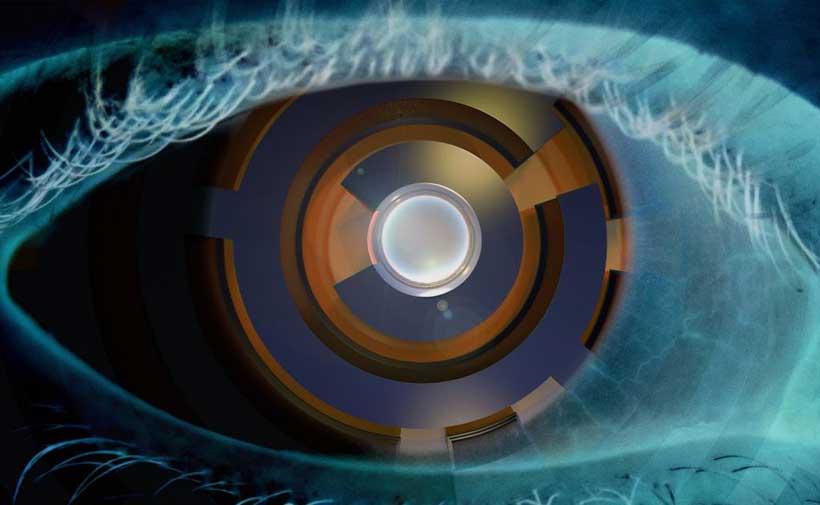 Wagner and Furst exhaustively explore the inner workings and implications of AI in their new book, "AI Supremacy: Winning in the Era of Machine Learning".  Each chapter focuses on the current and future state of AI within a specific industry, country or society in general.  Special emphasis is placed on how AI will shape the domestic, diplomatic and military landscapes of the US, EU and China.
Here is an interview with Daniel Wagner
Can you briefly explain the differences between artificial intelligence, machine learning, and deep learning?
Artificial intelligence (AI) is the overarching science and engineering associated with intelligent algorithms, whether or not they learn from data. However, the definition of intelligence is subject to philosophical debate-even the terms algorithms can be interpreted in a wide context. This is one of the reasons why there is some confusion about what AI is and what is not, because people use the word loosely and have their own definition of what they believe AI is. People should understand AI to be a catch-all term for technology which tends to imply the latest advances in intelligent algorithms, but the context in how the phrase is used determines its meaning, which can vary quite widely.
Machine learning (ML) is a subfield of AI that focuses on intelligent algorithms that can learn automatically (without being explicitly programmed) from data. There are three general categories of ML: supervised machine learning, unsupervised machine learning, and reinforcement learning.
Deep learning (DL) is a subfield of ML that imitates the workings of the human brain (or neural networks) in the processing of data and creating patterns for use in decision-making. It is true that the way the human brain processes information was one of the main inspirations behind DL, but it only mimics the functioning of neurons. This doesn't mean that consciousness is being replicated, because we really do not understand all the underlying mechanics driving consciousness. Since DL is a rapidly evolving field there are other more general definitions of it, such as a neural network with more than two layers. The idea of layers is that information is processed by the DL algorithm at one level and then passes information on to the next level so that higher levels of abstraction and conclusions can be drawn about data.
Is China's Social Credit Score system about to usher in an irreversible Orwellian nightmare there? How likely is it to spread to other dictatorships?
The social credit system that the Chinese government is in the process of unleashing is creating an Orwellian nightmare for some of China's citizens. We say "some" because many Chinese citizens do not necessarily realize that it is being rolled out. This is because the government has been gradually implementing versions of what has become the social credit system over a period of years without calling it that. Secondly, most Chinese citizens have become numb to the intrusive nature of the Chinese state. They have been poked and prodded in various forms for so long that they have become accustomed to, and somewhat accepting, of it. That said, the social credit system has real consequences for those who fall afoul of it; they will soon learn about the consequences of having done so, if they have not learned already.
As we note in the book, the Chinese government has shared elements of its social credit system technology with a range of states across the world. There is every reason to believe that authoritarian governments will wish to adopt the technology and use it for their own purposes. Some have already done so.
How can we stop consumer drones from being used to aid in blackmail, burglary, assassination, and terrorist attacks?
As Daniel notes in his book Virtual Terror, governments are having a difficult time keeping track of the tens of millions of drones that are in operation in societies around the world. Registering them is largely voluntary and there are too few regulations in place governing their use. Given this, there is little that can be done, at this juncture, to prevent them from being used for nefarious purposes. Moreover, drones' use on the battlefield is transforming the way individual battles will be fought, and wars will be waged. We have a chapter in the book devoted to this subject.
Google, YouTube, Twitter and Facebook have been caught throttling/ending traffic to many progressive (TeleSur, TJ Kirk) and conservative (InfoWars, PragerU) websites and channels. Should search engines and social media platforms be regulated as public utilities, to lend 1st Amendment protections to the users of these American companies?
The current battle being waged–in the courts, legislatures, and the battlefield of social media itself- are already indicative of how so many unanswered questions associated with the rise of social media are being addressed out of necessity. It seems that no one–least of all the social media firms–wants to assume responsibility when things go wrong or uncomfortable questions must be answered. Courts and legislatures will ultimately have to find a middle ground response to issues such as first amendment protections, but this will likely remain a moving target for some time to come, as there is no single black or white answer, and, as each new law comes into effect, its ramifications will become known, which means the laws will undoubtedly need to become subsequently modified.
Do you think blockchain will eventually lead to a golden era of fiscal transparency?
This is hard to say. On one hand, the rise of cryptocurrencies brought with them the promise of money outside the control of governments and large corporations. However, cryptocurrencies have been subject to a number of high-profile heists and there are still some fundamental issues with them, such as the throughput of Bitcoin which is only able to process around a few transactions per second. This makes some cryptocurrencies less viable for real world transactions and everyday commerce.
The financial services industry has jumped on the blockchain bandwagon, but they have taken the open concept of some cryptocurrencies and reinvented it as distributed ledger technology (DLT). To be part of DLTs created by financial institutions, a joining member must be a financial institution. For this reason, the notion of transparency is not relevant, since the DLT will be controlled by a limited number of members and only they will determine what information is public and what is not.
The other issue with the crypto space right now is that is filled with fraud. At the end of the day, crypto is an asset class like gold or any other precious metal. It does not actually produce anything; The only real value it has is the willingness of another person to pay more for it in the future. It is possible that a few cryptocurrencies will survive long-term and become somewhat viable, but the evolution of blockchain will likely continue to move towards DLT that more people will trust. Also, governments are likely to issue their own cryptocurrencies in the future, which will bring it into the mainstream.
Taiwan has recently started using online debate forums to help draft legislation, in a form of direct democracy. Kenya just announced that they will post presidential election results on a blockchain. How can AI and blockchain enhance democracy?
Online debate forums are obviously a good thing, because having the average person engage in political debate and being able to record and aggregate voting results will create an opportunity for more transparency. The challenge becomes how to verify the identities of the people submitting their feedback. Could an AI program be designed to submit feedback millions of times to give a false representation of the public's concerns?
Estonia has long been revered as the world's most advanced digital society, but researchers have pointed out serious security flaws in its electronic voting system, which could be manipulated to influence election outcomes. AI can help by putting in place controls to verify that the person providing feedback for legislation is a citizen. Online forums could force users to take a pic of their face next to their passport to verify their identity with facial recognition algorithms.
Should an international statute be passed banning scientists from installing emotions-specially pain and fear-into AI?
Perhaps, for now at least, the question should be: should scientists ban the installation of robots or other forms of AI to imitate human emotions? The short answer to this is that it depends. On one hand, AI imitating human emotions could be a good thing, such as when caring for the elderly or teaching a complex concept to a student. However, a risk is that when AI can imitate human emotions very well, people may believe they have gained a true friend who understands them. It is somewhat paradoxical that the rise of social media has connected more of us, but some people still admit that they lack meaningful relationships with others.
You don't talk much about India in your book. How far behind are they in the AI race, compared to China, the US & EU?
Surprisingly, many of the world's countries have only adopted a formal AI strategy in the last year. India is one of them; It only formally adopted an AI strategy in 2018 and lags well behind China, the EU, the US, and variety of other countries. India has tremendous potential to meaningfully enter the race for AI supremacy and become a viable contender, but it still lacks a military AI strategy. India already contributes to advanced AI-oriented technology through its thriving software, engineering, and consulting sectors. Once it ramps up a national strategy, it should quickly become a leader in the AI arena–to the extent that it devotes sufficient resources to that strategy and swiftly and effectively implements it. That is not a guaranteed outcome, based on the country's prior history with some prior national initiatives. We must wait and see if India lives up to its potential in this arena.
On page 58 you write, "Higher-paying jobs requiring creativity and problem-solving skills, often assisted by computers, have proliferated… Demand has increased for lower skilled restaurant workers, janitors, home health aides, and others providing services that cannot be automated." How will we be able to stop this kind of income inequality?
In all likelihood, the rise of AI will, at least temporarily, increased the schism between highly paid white-collar jobs and lower paid blue-collar jobs, however, at the same time, AI will, over decades, dramatically alter the jobs landscape. Entire industries will be transformed to become more efficient and cost effective. In some cases this will result in a loss of jobs while in others it will result in job creation. What history has shown is that, even in the face of transformational change, the job market has a way of self-correcting; Overall levels of employment tend to stay more or less the same. We have no doubt that this will prove to be the case in this AI-driven era. While income inequality will remain a persistent threat, our expectation is that, two decades from now, it will be no worse than it is right now.
AI systems like COMPAS and PredPol have been exposed for being racially biased. During YouTube's "Adpocalypse", many news and opinion videos got demonetized by algorithms indiscriminately targeting keywords like 'war' and 'racism". How can scientists and executives prevent their biases from influencing their AI?
This will be an ongoing debate. Facebook removed a PragerU video where a woman was describing the need for strong men in society and the problem with feminizing them. Ultimately, Facebook said it was a mistake and put the video back up. So the question becomes who decides what constitutes "racist" or "hate speech" content? The legal issues seem to emerge, if it can be argued that the content being communicated are calling on people to act in a violent way.
Could the political preferences of a social media company's executives overrule the sensibilities of the common person to make up their own mind? On the other hand, India has a string of mob killings from disinformation campaigns on WhatsApp, mostly from people who were first time smartphone users. Companies could argue that some people are not able to distinguish between real and fake videos so content must be censored in that case.
Ultimately, executives and scientists will need to have an open and ongoing debate about content censorship. Companies must devise a set of principles and adhere to them to the best of their ability. As AI becomes more prevalent in monitoring and censoring online content there will have to be more transparency about the process and the algorithms will need to be adjusted following a review by the company. In other words, companies cannot prevent algorithmic biases, but they can monitor them and be transparent with the public about steps to make them better over time.
Amper is an AI music composer. Heliograf has written about 1000 news blurbs for WaPo. E-sports and e-bands are starting to sell out stadiums. Are there any human careers that you see as being automation-proof?
In theory, nearly any cognitive or physical task can be automated. We do not believe that people should be too worried, at least for the time being, about the implications of doing so because the costs to automate even basic tasks to the level of human performance is extremely high, and we are a good ways away from being technically capable of automating most tasks. However, AI should spark conversations about how we want to structure our society in the future and what it means to be human because AI will improve over time and become more dominant in the economy.
In Chapter 1 you briefly mention digital amnesia (outsourcing the responsibility of memorizing stuff to one's devices). How else do you anticipate consumer devices will change us psychologically in the next few decades?
We could see a spike in schizophrenia because the immersive nature of virtual, augmented, and mixed reality that will increasingly blur the lines between reality and fantasy. In the 1960s there was a surge of interest in mind-expanding drugs such as psychedelics. However, someone ingesting LSD knew there was a time limit associated with the effects of the drug. These technologies do not end. Slowly, the real world could become less appealing and less real for heavy users of extended reality technology. This could affect relationships between other humans and increase the nature and commonality of mental illness. Also, as discussed in the book, we are already seeing people who cannot deal with risk in the real world. There have been several cases of animal mauling, cliff falls, and car crashes among individuals in search of the perfect "selfie". This tendency to want to perfect our digital personas should be a topic of debate in schools and at the dinner table.
Ready Player One is the most recent sci-fi film positing the gradual elimination of corporeal existence through Virtual Reality. What do you think of the transcension hypothesis on Fermi's paradox?
The idea that our consciousness can exist independently from our bodies has occurred  throughout humanity's history. It appears that our consciousness is a product of our own living bodies. No one knows if a person's consciousness can exist after the body dies, but some have suggested that a person's brain still functions for a few minutes after the body dies. It seems we need to worry about the impact of virtual reality on our physical bodies before it will be possible for us to transcend our bodies and exist on a digital plane. This is a great thought experiment, but there is not enough evidence to suggest that this is even remotely possible in the future.
What role will AI play in climate change?
AI will become an indispensable tool for helping to predict the impacts of climate change in the future. The field of "Climate Informatics" is already blossoming, harnessing AI to fundamentally transform weather forecasting (including the prediction of extreme events) and to improve our understanding of the effects of climate change. Much more thought and research needs to be devoted to exploring the linkages between the technology revolution and other important global trends, including demographic changes such as ageing and migration, climate change, and sustainable development, but AI should make a real difference in enhancing our general understanding of the impacts of these, and other, phenomena going forward.
CPC: Promoting the digital Silk Road and the Long-Term Goals of 2035
At the Two Sessions in China 2023, China renewed its pledge to intensify efforts to attract and utilize foreign investments, vowing to expand market access and ensure national treatment for foreign-funded companies. We should point out that the Two Sessions are expected to be a valuable opportunity to promote the building of the "digital Silk Road". There are many changes have been witnessed in China's foreign investment in the past few years, so the Two Sessions meetings have planned to promote the construction of the digital Silk Road in China in the upcoming days.
The (Recommendations of the CPC Central Committee on the Formulation of the Fourteenth Five-Year Plan for National Economy and Social Development and the Long-Term Goals of 2035) adhering to the implementation of expanding opening up to the outside world on a larger scale, in a broader field, and at a deeper level based on China's market supremacy to "promote international cooperation and achieve mutual benefit and win-win".
The Issuance of the new version of the "Encouragement List of foreign investments" is an important measure that expands the scope of foreign investment and helps raise foreign investment confidence. Through the guidance of the "encouragement list of foreign investments" can flow into areas that meet China's need for high-quality development, and promote the formation of a new development pattern in which domestic circulation is the main ingredient and domestic and foreign dual circulation reinforce each other. This indicated China's progress towards attracting foreign investment to areas of high-quality development, and meeting the domestic demand for the establishment of the new order of an open economy at a higher level.
After the amendments to the Law on Encouragement and Attraction of Foreign Investment in China, the total number of "China Foreign Investment Encouragement List" has increased to 1,235. We find that these amendments embody the demands of improving industries, upgrading them, and harmonious development between regions, and encourage foreign funds to flow into the advanced manufacturing sector and the modern service industry, and encourage foreign funds to flow into western and central China. Among the newly added investment fields, there are advanced manufacturing fields such as (artificial intelligence and digital technology), in addition to areas related to people's livelihood such as modern logistics and information services.
Preferential policies are what foreign investors are most interested in. According to the "China Foreign Investment Encouragement List", the foreign-funded enterprises can invest in more areas, as well as enjoy a series of preferential policies.
The Issuance of the "China Investment Encouragement List" is conducive to stabilizing the expectations and confidence of foreign investors, and is conducive to the stabilization of foreign trade and foreign investment. At the same time, it will give continuity and stability to the "policy of reassurance" for foreign-invested enterprises operating inside China.
The meetings of the two sessions also emphasized the importance of the digital silk road in strengthening China's strength. Since the announcement of the establishment of the Digital Silk Road in 2017, the leaders of the Communist Party of China have worked to enhance cooperation with countries along the Belt and Road Initiative in the field of technology, including sectors (digital economy, artificial intelligence, and the Internet of Things).
Now, Huawei Chinese Company, which controls about 30% of the global communications infrastructure market, was able to obtain 91 contracts from different cities around the world to develop 5G networks.
Alibaba Cloud, affiliated to the Chinese e-commerce giant company, is also one of the most active companies within the Digital Silk Road. The company works with many countries in digital technology investments and artificial intelligence and in several related fields, including providing solutions for smart cities.
Today, China wants to employ the rapidly growing digital economy and reap its benefits, especially as this economy has the ability to empower disadvantaged regions and their populations in a way that was impossible in the past. Chinese digital trading platforms or social networks such as "Taobao", "JD.com" and "WeChat" have changed the way companies operate in these countries, bringing new opportunities and innovations, and this has had a noticeable positive impact on some of the poorest communities, which were Previously besieged due to its geographical isolation.
The meetings of the two sessions 2023 affirmed the importance of the "digital economy" and the companies operating within it have become a powerful driving force behind reducing rural poverty in China. At the 2015 G-20 Hangzhou Summit, after an impassioned speech by Chinese President "Xi Jinping", members agreed that the digital economy can have great potential for development outcomes. The ambition is that there can be synergy between the countries of the Belt and Road Initiative, especially when we combine the digitization of the Silk Road with the Sustainable Development Goals. During the 2016 World Internet Summit, nine countries launched an initiative to develop cooperation in the field of digital economy among countries along the Silk Road, and the Chinese Road has acquired a digital dimension since then.
To this day, the economic cooperation based on information and communication technology and the application of other new technologies in the countries of the Belt and Road Initiative is called the "Digital Silk Road" to achieve development goals. In this context, the Secretary-General of the Organization, António Guterres, said at the opening of the Belt and Road Forum for International Cooperation: "While the Belt and Road Initiative and the 2030 Agenda differ in nature and scope, sustainable development is the overarching goal. Both seek to create opportunities, global public goods, and win-win cooperation". Both aim to deepen connectivity across countries and regions: connectivity in infrastructure, trade, finance, policy, and perhaps most of all, people-to-people".
The meetings of the two sessions this year 2023 stressed the need for the Digital Silk Road to be compatible with the ambitious national goals of the Chinese authorities such as "Made in China 2025" and "China Standards 2035." These initiatives aim to enhance domestic technological innovation and production and transaction capabilities in China, and at the same time. These goals are part of a comprehensive vision of the Chinese government to enhance its presence in the world of technology and achieve greater independence in the global digital system. The meetings of the two sessions 2023 stressed the need to reduce the dependence of the Chinese state on other technology leaders, especially the United States, Japan and selected European countries.
In Conclusion, China's Digital Belt initiative helps many Chinese tech giants and smaller players in the sector boost their domestic sales and relationships and gain a foothold in overseas markets for digital technology, with the help and facilitation of the Chinese government.
iCET: The Arc of Instability in South Asia
On 22 May 2022; the U.S. President Joe Biden and the Indian Prime Minister Narendra Modi announced the launch of a new India-U.S. 'Initiative on Critical and Emerging Technologies (iCET)' to elevate and expand the strategic technology partnership and defense industrial cooperation between the two countries. On 31 Jan 2023; in the inaugural meeting of National Security Advisors of both countries, Jake Sullivan along with his Indian counterpart Ajit Doval formally spearheaded the initiative on defense and emerging technologies — what NSA Sullivan called "a strategic bet" on the relationship between the two democratic partners.
According to a White House fact sheet, the two leaders believe that India and the U.S., being two democracies with common values and respect for human rights, should shape the way "technology is designed, developed, governed, and used" to enable "an open, accessible, and secure technology ecosystem, based on mutual trust and confidence, that will reinforce our democratic values and democratic institutions." The two countries reaffirmed their dedication to removing regulatory obstacles and welcomed new bilateral initiatives and cooperation between their governments, businesses, and academia. They also highlighted the importance of business and talent mobility in both countries.
Some of the key technology sectors identified under the initiative include defense, semiconductor supply chains, space, and STEM (Science, Technology, Engineering, and Math). Moreover, the initiative also identified areas such as biotechnology, advanced materials, and rare earth processing technology. There is an emphasis on finding ways to engage in co-development and co-production while underlining the importance of "innovation bridges" in the key technology areas through expos, and workshops. Additionally, there are plans for long-term research and collaboration on maritime security and Intelligence Surveillance Reconnaissance (ISR) operational use cases.
A joint Indo-U.S. quantum coordination mechanism involving stakeholders from industry, academia, and government to foster research and industry collaboration have also been established. There are also plans to coordinate and develop consensus and ensure multi-stakeholder standards that are in line with democratic values. Moreover, advancing cooperation on research and development in 5G and 6G, facilitating deployment and adoption of open radio access network (Open RAN) in India, and fostering global economies of scale within the sector were also among the major endeavors in the stated initiative.
In terms of their closer partnership, both countries intend to see India get rid of its reliance on Russian arms. Though this remains questionable that how much benefit or technology the U.S. is willing to share with India notably in fields such as high-tech and defense, as Washington is also worried that India will develop into another threat by virtue of rapid development after China.
Besides; iCET would help invigorate the decades old partnership between the two states, has set up a range of ambitious goals, which means a great deal for India and in advancing the economic growth, creating jobs and help address the emerging challenges of the 21st century, including health, energy, climate change, cyber, defense and security.
The recently announced partnership has the potential to interrupt and disrupt the volatile security architect of the South Asian region. Most significantly; Pakistan and China are the two states in the Asian region to be at the receiving end of this initiative. It is being observed that Indo-U.S. strategic relations in one way or other have always impacted the security calculus of the region. Whether its Indo-U.S. defense agreement/contracts, nuclear deal, technological cooperation, or space endeavors, both states have contributed in altering the strategic dynamics of South Asian region broadly. The iCET is going to further compound the situation.
China in response to the announced initiative has called it off by claiming it as 'same bed, different dreams'. China believes India is willing to ramp up its ties with the U.S. to advance technology and attract more funding to replace its position in the global industrial and supply chains. On the other hand, to rope in India, in Washington's perspective, it has to cater to what the country wants, also will help in promoting the very agenda that puts India as part of "friend-shoring," only then India can become a supply-chain alternative to China. In short; U.S. expects India to work for maintaining a balance of power in this region as per U.S. choices and demands.
Pakistan has not officially responded to iCET but obviously the increasing interest and cooperation between U.S. and India is likely to impact Pakistan in terms of defense, economic, political and external relations, therefore disturbing the balance of power in the region. This will undermine efforts to encourage Pakistan to play a more constructive role in the region. With the U.S. as a powerful actor in the international system, India has started to readjust its foreign policy by aligning itself and to work closely vis a vis strategic interests of the United States. Mutual strategic alliance between the two can place Pakistan in an uncomfortable position, thus likely to be marginalized in security calculus of U.S. The strategic initiative might be fruitful for the two states but has the potential to increase the asymmetry in the balance of power among pugnacious South Asian rivals.
In response to the evolving threatening environment in response to iCET initiative, there is a need for a broader framework on regional security where there is a need for U.S. to be more constructive and justified in its dealing with the two important South Asian countries; Pakistan and India. In words of Winston Churchill, 'the price of greatness is responsibility'. The U.S. being a great power must show responsibility by managing to minimize the long standing conflicts in South Asia through dialogues and table talks. Though such a dialogue process is a long shot with the emerging regional scenarios in the current times but discussions involving the stakeholders would definitely yield qualitatively different conversations on regional security.
A Fintech Boom Nobody Saw Coming: Pakistani Apps Make Their Mark on the Global Stage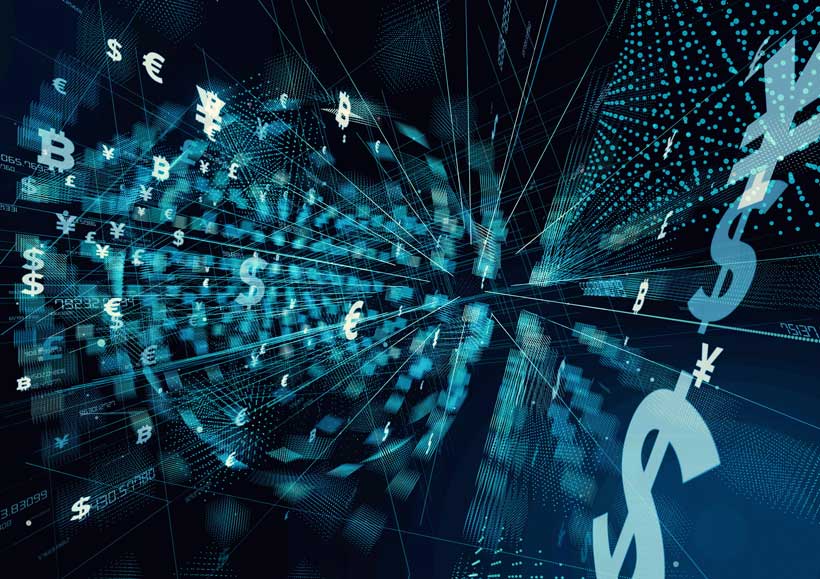 Pakistan's fintech industry has seen a significant rise in recent years, with a number of local apps gaining popularity among consumers and businesses alike. These apps, which provide financial services through technology, have made it easier and more convenient for people to access financial services, especially in remote or undeserved areas – becoming more convenient for consumers to use than traditional financial institutions.
In a global context, the tech boom in Pakistan is often underrepresented. However, a closer look reveals a different story. Despite facing geopolitical and economic challenges, a number of inspiring startup founders have made their mark. It's important to note that these challenges are not unique to developing countries but are affecting developed nations as well. One particularly noteworthy achievement is the success of women in the fintech industry in Pakistan, with Meenah Tariq, CEO of Metric (world's most founder-friendly accounting app), leading the way. Her business has not only flourished in Pakistan but seen global expansion with users across the globe. The flourishing tech industry in Pakistan stands testament to the remarkable strides made by the country, with a particularly noteworthy contribution from the indomitable women of steel who have left an indelible impact. The strong response to Pakistan-based apps mirrors the country's thriving tech industry. With a growing pool of talented developers and a start-up culture, it's no surprise that Pakistan is producing some of the most advanced accounting software/app on the market.
As more and more businesses around the world discover the benefits of these innovative tools, it's clear that the global appreciation for Pakistan-based fintech accounting apps is only set to grow. With their advanced features and user-friendly design, these apps are poised to revolutionize the way businesses handle their financials and drive success. In recent months, the fintech app has expanded into several other countries, with Metric hitting the 150 countries mark.
It is note-worthy that fintech boom in Pakistan not only bring-forth exciting opportunities for innovation and drive economic growth, but also has the potential to boost the country's international image through tech diplomacy. Fostering partnerships with other countries and organizations presents opportunities for key players in the fintech, to not only export their own cutting-edge technologies, but also import high-quality technology that can bring mutual benefits. By nurturing inter-regional and international cooperation, the fintech industry can help position Pakistan as a contributor in the technology arena and make a significant impact on the global stage. This potential for tech diplomacy highlights the crucial role that fintech startups can play in elevating Pakistan's reputation as a hub for innovation and technological advancement. The role of fintech startups in this process cannot be overstated and it is imperative that they seize this opportunity to drive positive change and growth for the nation.
One of the major drivers of the rise of fintech in Pakistan has been the increasing prevalence of smartphones and internet access. According to a report by the Pakistan Telecommunication Authority, as of 2021, there were over 150 million smartphone users in the country, with internet penetration reaching over 60%. This has made it easier for people to access financial services through their phones, rather than having to visit a bank, or hire an accountant or any other financial facilities that are widely used in developed countries but Pakistan was missing out on it.
Fintech apps for the purpose of digital banking, peer-to-peer payments, and mobile wallet services etc. in particular, have seen a lot of growth in Pakistan, as they offer many of the same services as traditional banks, but without the need to visit branches. Sadapay, for example – another fintech startup from Pakistan simplifies finance effortlessly with its cost-effective, efficient solution. This has been especially appealing to young people a lot. Nayapay, Keenu, Tez Financial Services, Paysys Labs are yet another additions to the list of fintech Pakistani apps. This trend is particularly appealing to young people, who are looking for hassle-free and accessible financial solutions. The rise of fintech apps in Pakistan has not only transformed the way people manage their finances, but has also provided a much-needed boost to the country's economy by creating new job opportunities and fostering innovation.
The rise of fintech apps in Pakistan has also been driven by a number of government initiatives. The State Bank of Pakistan, the country's central bank, has been supportive of the development of fintech, and has implemented several measures to encourage the growth of the industry. For example, the bank has set up a regulatory sandbox, which allows fintech companies to test their products and services in a controlled environment, without the need for full regulatory approval. In addition to the government's support, a number of private investors have also been backing fintech startups in Pakistan. This has provided the necessary funding for these companies to develop and scale their products and services.
Overall, the rise of fintech apps in Pakistan has been a positive development for both consumers and businesses. For consumers, these apps have made it easier and more convenient to access financial services. For businesses, fintech has provided a new platform for delivering financial services and reaching new customers. With the increasing demand for fintech services around the world, and the success that some of these companies have already achieved in other countries, there is a significant opportunity for these companies to grow and succeed on a global scale.
However, it is important to note that the use of fintech apps in Pakistan is still in the early stages, and there are a number of challenges that need to be addressed. For example, there is a need for better infrastructure and connectivity in certain areas of the country, in order to make it easier for people to use these apps. Despite these challenges, the future looks bright for fintech in Pakistan. As more people become aware of these apps and their benefits, and as the infrastructure and regulatory environment continue to improve, it is likely that we will see even more growth and adoption of fintech in the country.
In conclusion, Pakistan's fintech scene is one to watch, as a number of local players are making their mark on the global stage. These companies are providing innovative financial services and are poised for further growth and success in the coming years. So, fintech is the future of financial industry in Pakistan.