An Alarming Water Crisis: Will Pakistan Have No Water in 2025?
God has bestowed Pakistan with many blessings such as all seasons, glaciers, hill stations, mountains, seas, oceans and many more then what is the reason that Pakistan is briskly running out of water and water shortage has become a problem of our lives?
There are plenty of water resources for Pakistan such as glaciers, monsoon rainfall, subsoil water, lakes (Keenjhar, Saiful Maluk, Manchar, etc.), Arabian Sea is also connected to the shore of Karachi, etc. But still, Pakistan is becoming a water-stressed country. Why? Pakistan is a country, where glaciers melt from the very top and all water from the melted glaciers directly fall into the seas and get wasted. Water is something which is used for daily human consumption also in livestock, power generation, agriculture, water sports, etc. But unfortunately, the country is unable to save water and now an alarming red light has been turned on for Pakistan that it will face a water crisis in 2025.
Pakistan's history in water, (IWT)
Indus Water Treaty (IWT) is a water dispensing treaty between Pakistan and India. Indus Water Treaty (IWT) was signed by the first Prime Minister of India Pandit Jawaharlal Nehru and President of Pakistan General Ayub Khan in Karachi on September 19, 1960. According to the terms and conditions of this agreement, out of 6 rivers right of three rivers the Beas, the Ravi and the Sutlej with the mean flow of 33 million-acre-feet (MAF) were given to India and right of three rivers the Indus river also known as Sindh River, the Chenab and the Jhelum river with the mean flow of 80 million-acre-feet (MAF) were given to Pakistan.
Though Pakistan has three major rivers and other water sources to fulfill its needs but last year on September 15, 2017, it was alerted by some experts that Pakistan could face mass drought by 2025 as water level nears "absolute scarcity." The Pakistan Council of Research in Water Resources (PCRWR) made a forecast which claimed that country touched the "water stress line" in 1990 before crossing the "water scarcity line" in 2005.  According to the World Health Organization (WHO), the water of the Indus River is the best drinking water but the country is destroying it.
Main failures behind this
There might be bunch of failures behind this problem but some of the major failures behind this chaos are that, there are no new dams and reservoirs in Pakistan since the 1960's to save this surplus water due to which all water gets wasted, an eminent increase in population is becoming a great threat in water depletion, climate change is another factor, water consumption habits, there are no proper water storage facilities and has poor water management, authorities lack the political will to tackle the problem, massive corruption in water sector to profit themselves, always more concerned about blaming India for the breach of an agreement of IWT (1960) that India has stopped water instead focusing on their own weakness.
If we see neighbor countries, for example by comparing Pakistan with India, India has constructed 3200 dams and reservoirs to save water for future needs whereas in Pakistan we have only 150 dams and reservoirs. The two major dams in Pakistan, Mangla Dam and Tarbela Dam which are the only sources for the country for irrigation, flood control and power generation were constructed during the regime of General Ayub Khan after that even a single dam or reservoir has not been constructed. Pakistan's largest canal system known as Upper Bari Doab Canal (UBDC) which supports the irrigational system till date was also dug up during General Ayub Khan's regime. There is a myth that only Tarbela dam alone is enough to fulfill the needs and energy of Pakistan which we need to understand is totally wrong. If Tarbela Dam alone is enough for everything, then energy shortage problem and destruction by 2010 flood would never have happened.
By connecting it to the flood of late July 2010, which resulted from heavy monsoon rainfall due to which about 20 million people were affected badly with a death toll of close to 2000. Pakistan had to face an estimated loss of $43 billion worth of property due to the flood and agriculture sector was also heavily and badly affected and by putting other things aside only cotton bales of worth $2 million were destroyed. Pakistan's Kharif crops have already declined 42%. Country's per capita water availability has already reduced from 5000 cubic meters per year to around 1000 cubic meters per year. If we had made new dams or reservoirs, flood water would have diverted towards them and that water could be used in power generation but as mentioned before no dams have been constructed since 1960's till date and due to the poor strategy of government institutions, the country had to go through a huge loss. At that time even two major dams of the country were not enough to tackle that disaster.
Cape Town, capital of South Africa faced a drought in 2015 resulting in a severe water shortage in the region mostly affecting commercial agriculture. In early 2018, dams were predicted to decline even more at critically low level due to which government then started a campaign and announced plans for "Day Zero." A day when there will be no water left even a single drop. The city has reduced its daily water usage by complying on to this plan which helped in increasing the level of six major dams up to 65%. Though it was announced that "Day Zero" was unlikely for 2019, but still water restrictions will remain in place until dam levels reach 85%. Just because Cape town is a civilized city that's why it became an important headline to the whole world. But Karachi is suffering from this problem for 6 to 7 years but unluckily we haven't heard a single news of it except news by Pakistan's own news channels. First of all, masses of Karachi do not get any water and we are not talking about clean water or dirty water right now but somehow if they are able to find water they do not know whether it is safe or unsafe for their health. On April 26, 1990, there came a news that Cape town city will run out of the water but government at that time did not carry out emergency measures to curb this problem and now they are struggling to overcome this problem. Right now, Pakistan is also passing through the same situation due to the poor strategy of government institutions, poor distribution of water, disorganized policies and ranks 3rd among countries who are facing water shortage whereas ranks 6 in the list of countries by population and has been ranked at 4th in water consumption but dependent on single source of water that is Indus River Basin in India. According to UNICEF's report, clean drinking water is not available to 50% of schools and school going children. If the country does not use water carefully, not only will the availability of agricultural products be affected but the country will also be deprived of drinking water.
Measures to curb this problem
The first and foremost thing is that people of the country should not start blame game on government that, this is all due to their dereliction but to start conserving water as much as they can on their own because if one knows about his rights at the same time he must be aware of his obligations also. Stop wasting water extravagantly. Water desalination plants must be installed. Revamp drainage system and recycle wasted water to make it able for reuse. The government of Pakistan must have to make proper and effective policies on an emergency basis and a plan for efficient water distribution and water management for the whole country. Must construct small dams like Iran do instead of big dams which takes time for completion. If this situation persists, it is confirmed that no one can save Pakistan and the country will be doomed for sure. People need to understand that their personal disputes on Kalabagh dam will lead the country to devastation and this problem in the future will become inevitable. So, it is important that they should put their personal interests aside and start working mutually in the construction of the Kalabagh dam. Chief Justice of Pakistan (CJP), Mian Saqib Nisar's initiative for Diamer Bhasha Dam and Mohmand Dam to curb water crisis is of great importance at this time. Both Kalabagh Dam and Diamer Bhasha Dam have the ability to produce 8000MV of energy this means 4000MV by Kalabagh Dam and 4000MV by Diamer Bhasha Dam. If both dams are constructed, then the energy shortage issue prevailing in the country will also be solved along with water shortage. This project should be the main priority for the new government in order to minimize water crisis.
Pakistan's Priority Ranking of SDGs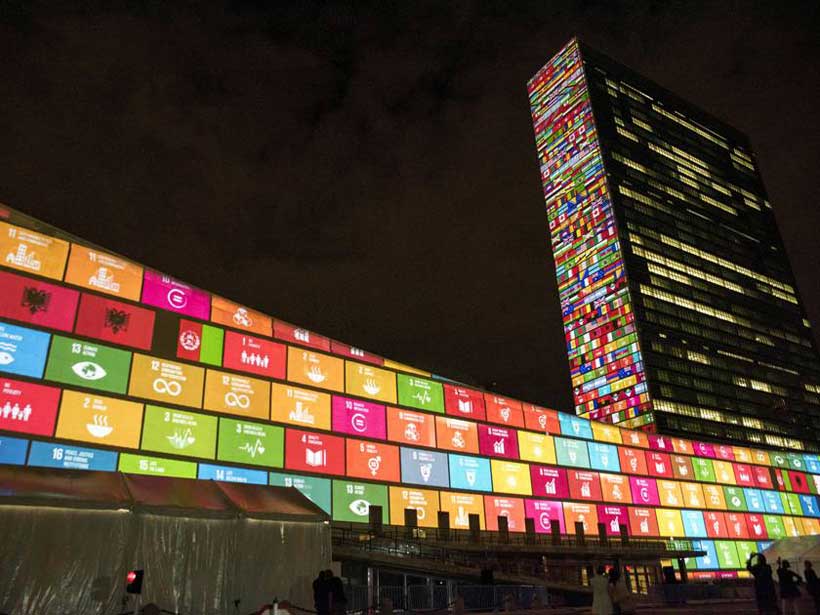 Sustainable development goals are also known as Global or Universal goals that are meant to guide developing and underdeveloped nation-states to a sustainable and peaceful future. Development is a combination of innovation and improvement over a consistent time. It requires the collaboration of several social, cultural, economic, legal, and political sectors. All such sectors are interdependent and function sustainably when allied towards the same goal.
What are SDGs?
Developmental goals outline the priorities of a state in terms of its international progress. They are meant to track and counter non-traditional security threats. Such threats are somewhat intangible and have a deeper, more impactful presence. If not countered through structured programs, infrastructure, and policymaking; they will only become a visible reality once the issue is nearly impossible to resolve.
Origin and purpose
These were born from the United Nations Conference that was hosted in Rio De Janeiro, Brazil in 2012. Global issues of all sorts were raised which revolved around aspects such as the environment, clean energy, sanitation, education, health, and security.
Goals and Commitments
The year 2015 decided that within the upcoming 15 years, there will be an active and hopefully successful attempt at ushering in a future of dignity and peace also known as the 2030 Agenda.
For each nation, there is a different ranking of the goals following their level of need and priority. Following is the ranking for Pakistan.
Priority I
Goal 2 Zero Hunger
The second goal defines eradicating global hunger and reaching food security for all. This involves the production, processing, and distribution of food and sustainable agriculture. This goal is at the top of Pakistan's priority list due to its status as an Agrarian State. Due to the recent inflation in the state, the food crisis has become a reality for a sizable portion of the Pakistani population.
Goal 3 Good Health and Well Being
Places focus on the overall health of all people. The focus is on preventative strategies for all ages. This goal covers the improvement of life expectancy in all developing and underdeveloped nations. It also includes immunization coverage, epidemics such as malaria and dengue, the Covid-19 pandemic, and emergency aid going out to all in times of global distress and disaster.
Goal 4 Quality Education
Good quality education that is inclusive and available to all is a cornerstone of a prosperous and peaceful society. This includes not only various education sustainability initiatives but also caters to accessible and high-caliber school and university infrastructure. This goal works for a bright future for not only the global youth but for the global economy as well.
Goal 6 Clean Water and Sanitation
Universal access to clean water and a hygienic living environment makes up Goal 6. This will help counter water pollution and reduce the spread of diseases like cholera, malaria, dysentery, typhoid, and Hepatitis A. Clean water and sanitation will ultimately lead to water efficiency and its use as a renewable energy source.
Goal 7 Affordable and Clean Energy
Clean Energy is the key to having a future landscape that this generation can pass on to the next. This goal works for the distribution of electricity across the globe, in poverty-stricken and hard-to-access areas. Renewable energy sources (windmills, hydro-electricity, solar power) are being focused on so that there can be a time when weaning off of non-renewable and quickly depleting fuels such as coal, gas, and oil is not harmful to both society and the economy.
Goal 8 Decent Work and Economic Growth
Economic growth is a necessary factor to keep states progressing and afloat. Goal 8 emphasizes the importance of productive and decent employment. It promotes a greener economy, sustainable tourism, and social protection for all.
Goal 16 Peace, Justice, and Security
Accountable and Just national institutions and law enforcement is the path to peace, justice, and security. There is an active need for local participation at the grassroots level. Peace can only ever be delivered from the bottom up. Pakistan has always had a conflict simmering at some level. Be it a population overflow at the borders or a politico-religious conflict. Effectively working on prevention and counter operations can foster peace and security for all.
Priority II
Goal 1 No Poverty
The first goal is to end poverty globally. The poverty line has been decided over various factors and definitions in the past few years. Once it was declared that any person who consumed less than 2400 kcal over twenty-four hours was under the poverty line. Currently, it is set for members of society who live under Rs. 3000 monthly, in Pakistan.
Goal 5 Gender Equality
It is common knowledge that we live in a majorly patriarchal society that is disadvantageous to women and girls all over the world. Goal 5 aims to fix that by focusing on the elimination of gender-based violence and empowering more women to step into professional and operational roles by reducing in-house gender discrimination. There is also special care taken to recognize and reduce the unpaid labor and double standards which women face daily.
Goal 9 Industry. Innovation, and Infrastructure
A resilient and good quality infrastructure is a must to keep a state of more than 220 million people functioning properly. The innovation of the tech industry is the spearhead for Pakistan's entry into a competitive future. There is still a need for better infrastructure including highways and high-rise buildings with proper sewage piping as well. Inclusive industrialization will bring about better credit, a more stable economy, and reduced unemployment.
Goal 10 Reduced Inequalities
The focus lies on reducing international inequalities and reducing the massive chasm existing between different classes of society. Income equality is directly tied to gendered equity, improved industrialization, and economic growth. Apart from reducing financial disparity, this also focuses on socio-political, cultural, and religious inclusion. Pakistan is a multicultural and diverse state with citizens belonging to various religious sects, castes, and ethnicities. However, this has often led to intersectional conflicts. This goal aims to counter that through various representative policies and global cooperation.
Goal 11 Sustainable Cities and Communities
These are such areas that practice, promote, and support sustainability in every aspect – energy, water, economy, infrastructure, and environment. This goal aims to ensure that due to the massive population migrations from rural to urban, there is no concentration of poverty due to the economic shift. Cities are to be safe havens for their constituents with public transport, parks, recreational spaces, and economic opportunities.
Goal 17 Partnerships for Goals
No system of such a scale can work in isolation therefore, to bring sustainability to Pakistan, there needs to be a joint effort by international powers and national institutions. Global platforms such as the UN, WTO, SAARC, ASEAN, and IMF are all contributing their part be it through funding, medical aid, or economic policing. Pakistan also partakes in multiple confidence-building measures and FTAs to live up to this goal.
Priority III
Goal 12 Responsible consumption and Production
Focuses on management and usage of natural resources to not run out before other renewable sources are in place. This goal actively works to reduce the negative impact of state consumption on the environment – be it through chemical dumping, food waste, or wasteful consumption.
Goal 13 Climate Action
The recent floods in Pakistan and the searing temperatures in June and July point to the absolute necessity of taking climate action. Extreme temperatures, droughts, and flooding are all contributing to the deterioration of human and environmental health. Being a primarily agrarian exporter, Pakistan needs to be vigilant regarding any threat to its agricultural economy and counter it through planning, policies, and preventive strategies.
Goal 14 Life below Water and Goal 15 Life on Land
The sustainable Development goals have provided guidelines to ensure a hospitable future. This includes protection and conservation of the living habitat aka Oceans and Land. Due to the rapid rate of globalization, modernism, and human development, ecosystems both above and below have suffered. Many species have gone extinct as well, due to unregulated hunting and fishing throughout the year. Ocean acidification and pollution are major concerns due to it being a major food source for the global population. Similarly, deforestation, desertification, and poaching need to be eliminated on land. Pakistan has participated in such initiatives to conserve and protect forests through artificial reforestation – the Changa Manga Forest.
Pakistan is constantly making progress in seeing the SDGs through. Consistency is key to success and in this case, sustainability.
Breaking Diplomatic Norms: Indian Response to OIC & Turkish Support for Kashmir Issue
Recently, the Indian government has been facing backlash for its highly undemocratic and derogatory remarks on Turkey's support to the Kashmir issue at the United Nations Human Rights Council (UNHRC). The Indian government has also criticized the Organization of Islamic Cooperation (OIC) for its statement on Indian Human Rights Abuses in Indian Occupied Jammu and Kashmir (IIOJK).
India's long-standing hostility towards Pakistan has been a subject of much criticism in international diplomatic circles. While the two countries have a history of conflicts and disputes, India's approach towards Pakistan has often been seen as unconstructive and counterproductive. The Indian government's hardline stance on Pakistan has resulted in a deepening of the mistrust between the two countries, which has had serious implications for regional stability and security.
India's rhetoric towards Pakistan has often been marked by derogatory and aggressive remarks, particularly in the context of the Kashmir issue. In recent years, India has sought to internationalize the issue of Kashmir and has baselessly accused Pakistan of supporting terrorism in the region. This has resulted in a hardening of positions on both sides and has made any meaningful dialogue between the two countries almost impossible.
India's recent criticism of Turkey's support for the Kashmir issue at the UNHRC and its condemnation of the OIC's statement on Indian human rights abuses in IIOJK is another example of its obsession with Pakistan. The Indian government's response to these developments has been highly un-democratic and derogatory, with Indian officials using aggressive language and personal attacks to discredit Turkey and the OIC.
India's preoccupation with Pakistan has also had implications for its relationship with other countries in the region. India's increasingly assertive foreign policy and its strategic partnership with the US have raised concerns among its neighbors, who fear that India's pursuit of its own interests could undermine regional stability and security. India's aggressive stance towards China and its border disputes have also added to regional tensions and have led to a deterioration in its relationship with Beijing.Bottom of Form
It is important to note that Turkey has always been a strong supporter of the Kashmir issue, and has been vocal about the human rights abuses committed by Indian forces in the region. In September 2021, Turkey's President Recep Tayyip Erdogan raised the issue of Kashmir during his speech at the UN General Assembly, stating that the "Kashmir conflict, which is also key to the stability and peace of South Asia, is still a burning issue."
In response to Turkey's support of the Kashmir issue, India's Ministry of External Affairs issued a statement condemning Turkey's stance, claiming that it was "completely unacceptable" and that Turkey had no right to interfere in India's internal affairs. India's statement also accused Turkey of using the Kashmir issue as a "distraction" from its own internal problems.
This reaction from the Indian government is highly undemocratic and uncalled for. It is the right of any nation to express its views on global issues, and India's attempt to suppress Turkey's support for the Kashmir issue is a clear violation of this right. The Kashmir issue has been a longstanding dispute between India and Pakistan, and the international community has a responsibility to support a peaceful resolution of the conflict. Turkey's support for the Kashmir issue is a step in the right direction towards achieving this goal.
Furthermore, the Indian government's criticism of the OIC's statement on Indian Human Rights Abuses in IIOJK is also highly inappropriate. The OIC, a group of 57 Muslim-majority countries, has expressed concern over the human rights abuses committed by Indian forces in IIOJK, including extrajudicial killings, torture, and enforced disappearances. The OIC's statement is a reflection of the international community's concerns over the situation in IIOJK, and it is the right of the OIC to express its views on this matter.
India's response to the OIC's statement has been highly critical, with the Indian government accusing the OIC of interfering in India's internal affairs. This response is yet another attempt by the Indian government to suppress international criticism of its human rights abuses in IIOJK. The Indian government's stance on this issue is highly hypocritical, as it has repeatedly called for international support in its own disputes with other nations, including Pakistan.
Indian government's highly undemocratic and derogatory remarks on Turkey's support for the Kashmir issue at the UNHRC, as well as its criticism of the OIC's statement on Indian Human Rights Abuses in IIOJK, are reflective of its lack of respect for international law and global human rights standards. The Kashmir issue is a longstanding dispute that requires a peaceful and just resolution, and the international community has a responsibility to support this goal. The Indian government must recognize this and work towards a peaceful resolution of the conflict, rather than resorting to undemocratic and inflammatory rhetoric.
The Taliban's Loss of Popular Support in Afghanistan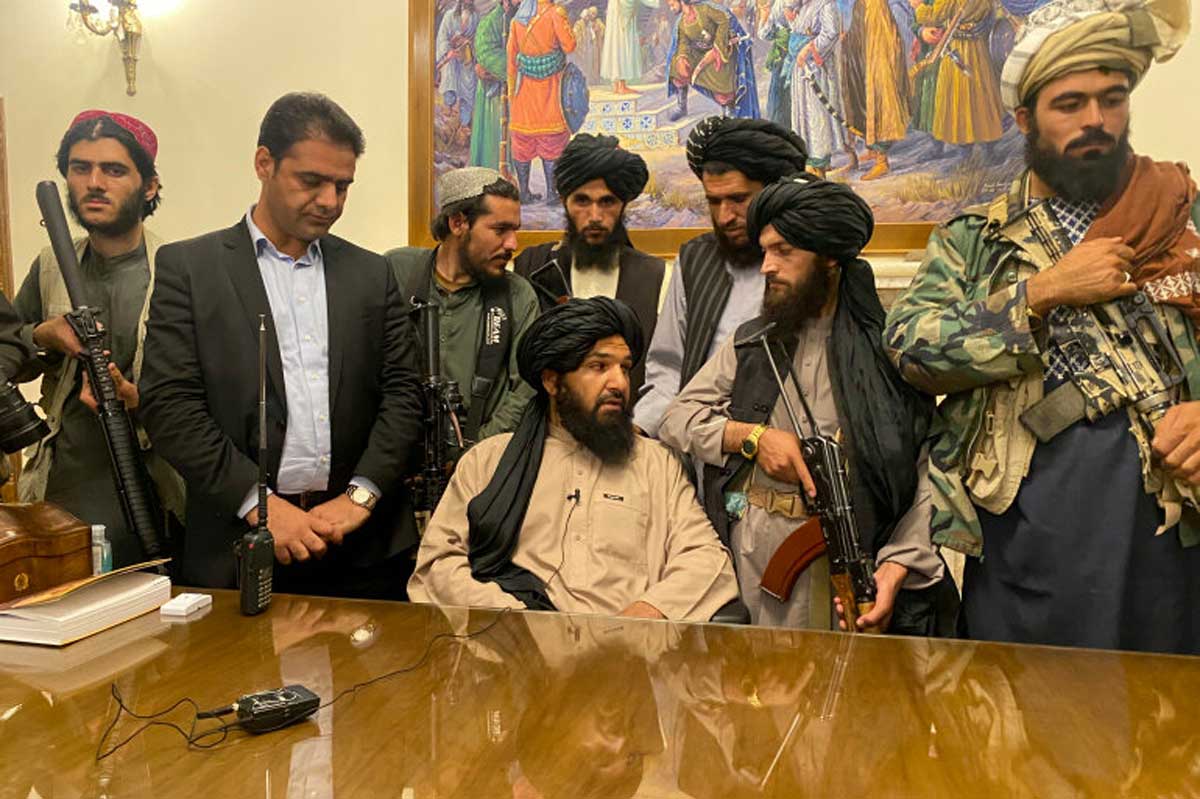 Afghanistan is currently facing an unprecedented crisis due to the Taliban's takeover of the country in August 2021. Despite initially claiming to have widespread support from the Afghan population, reports from within the country now suggest that the Taliban's grip on power is increasingly fragile. The Taliban's regime has been marked by egregious human rights violations, economic hardship, lack of inclusivity, international isolation, and brutal tactics during the war, all of which have contributed to their diminishing popularity. The people of Afghanistan continue to suffer under the oppressive rule of the Taliban, and urgent action is needed to address the humanitarian crisis and restore stability to the region.
Economic Hardship
One of the most pressing issues facing Afghanistan under the Taliban is the economic crisis that has emerged in the wake of their takeover. The country is facing inflation, food shortages, and job losses, all of which are having a significant impact on the lives of ordinary Afghans. The prices for basic goods such as flour and sugar have skyrocketed and many families are struggling to afford even one meal a day. In 2022, many reports emerged that people are selling their kidneys to feed their families.
The Taliban has struggled to revive the economy, and their policies have not been effective in addressing the economic crisis. According to the New York Times, "the Taliban's financial plan relies heavily on the illicit drug trade, a strategy that may provide some short-term gains but will ultimately lead to greater instability and economic hardship for ordinary Afghans."
Human Rights Violations
The Taliban's history of human rights violations, particularly their treatment of women and girls, has also contributed to their loss of popular support in Afghanistan. The Taliban has a reputation for imposing strict restrictions on women's rights, including banning girls from attending school and requiring women to wear burqas in public. Various media outlets report suggest that women and girls have been virtually invisible in public since the Taliban took over. The Taliban has also used violence against civilians, including women and children who raised voice for their rights. We see constant demonstrations against ban on girls' education in Kabul and Taliban use to suppress them by using force. No one is allowed to held a protest against the Taliban repressive policies.
Lack of Inclusivity
The Taliban's government has been criticized for its lack of inclusivity and representation of Afghanistan's diverse ethnic, political and religious groups. The Taliban is dominated by Pashtuns, and there are concerns that other groups may be marginalized or excluded from political participation. No previous polit al leaders who are in politics for decades is a part of the new set up. Taliban have imposed a narrow interpretation of Islam that does not reflect the country's diversity and tolerance as well as equal opportunities to men and women. The Taliban's cabinet is made up entirely of men, and there are no non-Pashtuns or Shia Muslims in key positions.
International Isolation
The Taliban's return to power has resulted in international isolation, with several countries imposing sanctions and restrictions on the Taliban regime. This has limited the Taliban's ability to access international aid and resources, which has further exacerbated the economic crisis in Afghanistan. The Washington Post reports that "the Taliban's international isolation is exacerbating an already dire humanitarian crisis in Afghanistan," and that "the country desperately needs international aid to address its economic woes and provide basic services to its people." Unless the Taliban bring a change to their repressive policies, they will remain isolated in the international community.
Taliban's Tactics During the War
The Taliban's tactics during the war against US-led NATO and ISAF forces, including their use of suicide bombings and targeting of civilians, have also contributed to their loss of popular support among Afghans who have been affected by the violence. The New York Times reported in September 2021 that "the Taliban's brutal tactics during the war have left a legacy of fear and trauma among the Afghan people." Many Afghans are deeply distrustful of the Taliban because of the group's violent tactics during the war and the atrocities they committed against civilians. The Taliban's reputation as a violent and extremist group has made it difficult for them to gain the trust and support of the Afghan population.
Addressing the Issues
The Taliban faces a significant challenge in regaining the trust and support of the Afghan people. They will need to address the economic crisis, provide basic services to the population, and create an inclusive government that represents Afghanistan's diverse ethnic, political and religious groups. They will also need to address human rights concerns especially women rights and restore the rule of law. Also, they will need to make significant concessions if they hope to regain the trust of the Afghan people and the international community. They need to create a more stable and predictable environment for the Afghan people if they hope to build a functioning state. The Taliban has taken some steps to address these concerns, including pledging to respect women's rights and promising to form an inclusive government. However, the effectiveness of these measures remains to be seen.
Conclusion
The Taliban's loss of popular support in Afghanistan is a significant challenge for the group as they seek to govern the country. Economic hardship, human rights violations, women rights, lack of inclusivity, international isolation, and the Taliban's tactics during the war have all contributed to their declining popularity. The Taliban will need to address these issues if they hope to regain the trust and support of the Afghan people and build a functioning state. The Taliban's future depends on their ability to govern effectively and address the concerns of the Afghan people. If they fail to do so, they risk losing the support of the population and facing significant challenges in the years to come. It remains to be seen whether the Taliban can rise to this challenge and create a stable and prosperous Afghanistan for all its citizens.