An Alarming Water Crisis: Will Pakistan Have No Water in 2025?
God has bestowed Pakistan with many blessings such as all seasons, glaciers, hill stations, mountains, seas, oceans and many more then what is the reason that Pakistan is briskly running out of water and water shortage has become a problem of our lives?
There are plenty of water resources for Pakistan such as glaciers, monsoon rainfall, subsoil water, lakes (Keenjhar, Saiful Maluk, Manchar, etc.), Arabian Sea is also connected to the shore of Karachi, etc. But still, Pakistan is becoming a water-stressed country. Why? Pakistan is a country, where glaciers melt from the very top and all water from the melted glaciers directly fall into the seas and get wasted. Water is something which is used for daily human consumption also in livestock, power generation, agriculture, water sports, etc. But unfortunately, the country is unable to save water and now an alarming red light has been turned on for Pakistan that it will face a water crisis in 2025.
Pakistan's history in water, (IWT)
Indus Water Treaty (IWT) is a water dispensing treaty between Pakistan and India. Indus Water Treaty (IWT) was signed by the first Prime Minister of India Pandit Jawaharlal Nehru and President of Pakistan General Ayub Khan in Karachi on September 19, 1960. According to the terms and conditions of this agreement, out of 6 rivers right of three rivers the Beas, the Ravi and the Sutlej with the mean flow of 33 million-acre-feet (MAF) were given to India and right of three rivers the Indus river also known as Sindh River, the Chenab and the Jhelum river with the mean flow of 80 million-acre-feet (MAF) were given to Pakistan.
Though Pakistan has three major rivers and other water sources to fulfill its needs but last year on September 15, 2017, it was alerted by some experts that Pakistan could face mass drought by 2025 as water level nears "absolute scarcity." The Pakistan Council of Research in Water Resources (PCRWR) made a forecast which claimed that country touched the "water stress line" in 1990 before crossing the "water scarcity line" in 2005.  According to the World Health Organization (WHO), the water of the Indus River is the best drinking water but the country is destroying it.
Main failures behind this
There might be bunch of failures behind this problem but some of the major failures behind this chaos are that, there are no new dams and reservoirs in Pakistan since the 1960's to save this surplus water due to which all water gets wasted, an eminent increase in population is becoming a great threat in water depletion, climate change is another factor, water consumption habits, there are no proper water storage facilities and has poor water management, authorities lack the political will to tackle the problem, massive corruption in water sector to profit themselves, always more concerned about blaming India for the breach of an agreement of IWT (1960) that India has stopped water instead focusing on their own weakness.
If we see neighbor countries, for example by comparing Pakistan with India, India has constructed 3200 dams and reservoirs to save water for future needs whereas in Pakistan we have only 150 dams and reservoirs. The two major dams in Pakistan, Mangla Dam and Tarbela Dam which are the only sources for the country for irrigation, flood control and power generation were constructed during the regime of General Ayub Khan after that even a single dam or reservoir has not been constructed. Pakistan's largest canal system known as Upper Bari Doab Canal (UBDC) which supports the irrigational system till date was also dug up during General Ayub Khan's regime. There is a myth that only Tarbela dam alone is enough to fulfill the needs and energy of Pakistan which we need to understand is totally wrong. If Tarbela Dam alone is enough for everything, then energy shortage problem and destruction by 2010 flood would never have happened.
By connecting it to the flood of late July 2010, which resulted from heavy monsoon rainfall due to which about 20 million people were affected badly with a death toll of close to 2000. Pakistan had to face an estimated loss of $43 billion worth of property due to the flood and agriculture sector was also heavily and badly affected and by putting other things aside only cotton bales of worth $2 million were destroyed. Pakistan's Kharif crops have already declined 42%. Country's per capita water availability has already reduced from 5000 cubic meters per year to around 1000 cubic meters per year. If we had made new dams or reservoirs, flood water would have diverted towards them and that water could be used in power generation but as mentioned before no dams have been constructed since 1960's till date and due to the poor strategy of government institutions, the country had to go through a huge loss. At that time even two major dams of the country were not enough to tackle that disaster.
Cape Town, capital of South Africa faced a drought in 2015 resulting in a severe water shortage in the region mostly affecting commercial agriculture. In early 2018, dams were predicted to decline even more at critically low level due to which government then started a campaign and announced plans for "Day Zero." A day when there will be no water left even a single drop. The city has reduced its daily water usage by complying on to this plan which helped in increasing the level of six major dams up to 65%. Though it was announced that "Day Zero" was unlikely for 2019, but still water restrictions will remain in place until dam levels reach 85%. Just because Cape town is a civilized city that's why it became an important headline to the whole world. But Karachi is suffering from this problem for 6 to 7 years but unluckily we haven't heard a single news of it except news by Pakistan's own news channels. First of all, masses of Karachi do not get any water and we are not talking about clean water or dirty water right now but somehow if they are able to find water they do not know whether it is safe or unsafe for their health. On April 26, 1990, there came a news that Cape town city will run out of the water but government at that time did not carry out emergency measures to curb this problem and now they are struggling to overcome this problem. Right now, Pakistan is also passing through the same situation due to the poor strategy of government institutions, poor distribution of water, disorganized policies and ranks 3rd among countries who are facing water shortage whereas ranks 6 in the list of countries by population and has been ranked at 4th in water consumption but dependent on single source of water that is Indus River Basin in India. According to UNICEF's report, clean drinking water is not available to 50% of schools and school going children. If the country does not use water carefully, not only will the availability of agricultural products be affected but the country will also be deprived of drinking water.
Measures to curb this problem
The first and foremost thing is that people of the country should not start blame game on government that, this is all due to their dereliction but to start conserving water as much as they can on their own because if one knows about his rights at the same time he must be aware of his obligations also. Stop wasting water extravagantly. Water desalination plants must be installed. Revamp drainage system and recycle wasted water to make it able for reuse. The government of Pakistan must have to make proper and effective policies on an emergency basis and a plan for efficient water distribution and water management for the whole country. Must construct small dams like Iran do instead of big dams which takes time for completion. If this situation persists, it is confirmed that no one can save Pakistan and the country will be doomed for sure. People need to understand that their personal disputes on Kalabagh dam will lead the country to devastation and this problem in the future will become inevitable. So, it is important that they should put their personal interests aside and start working mutually in the construction of the Kalabagh dam. Chief Justice of Pakistan (CJP), Mian Saqib Nisar's initiative for Diamer Bhasha Dam and Mohmand Dam to curb water crisis is of great importance at this time. Both Kalabagh Dam and Diamer Bhasha Dam have the ability to produce 8000MV of energy this means 4000MV by Kalabagh Dam and 4000MV by Diamer Bhasha Dam. If both dams are constructed, then the energy shortage issue prevailing in the country will also be solved along with water shortage. This project should be the main priority for the new government in order to minimize water crisis.
S. Jaishankar's 'The India Way', Is it a new vision of foreign policy?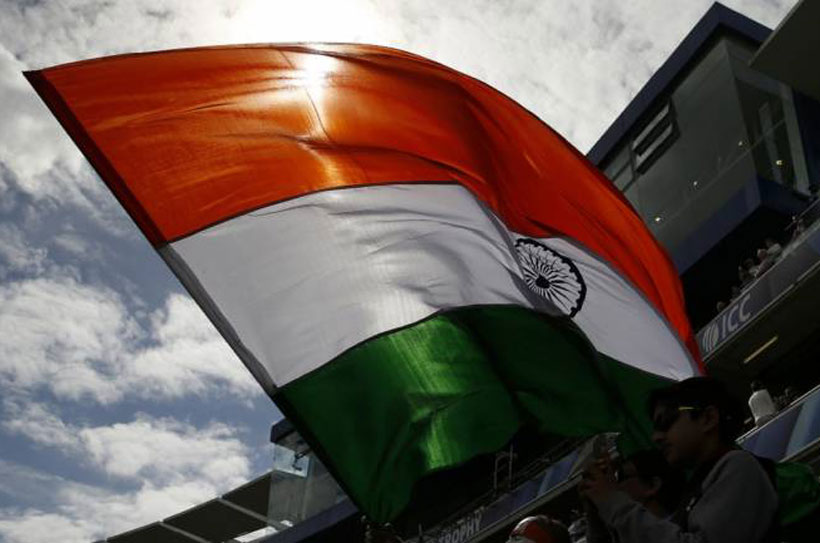 S. Jaishankar has had an illustrious Foreign Service career holding some of the highest and most prestigious positions such as ambassador to China and the US and as foreign secretary of India. Since 2019 he has served as India's foreign minister. S. Jaishankar also has a Ph.D. in international relations from JNU and his academic background is reflected in this book.
His main argument is simplistic, yet the issues involved are complex. Jaishankar argues that the world is changing fundamentally, and the international environment is experiencing major shifts in power as well as processes. China is rising and western hegemony is declining. We are moving away from a unipolar system dominated by the US to a multipolar system. Globalization is waning and nationalism and polarization is on the rise (p. 29). The old order is going away but we cannot yet glimpse what the future will look like. This is the uncertain world that Dr. Jaishankar sees.
Dr. Jaishankar also argues that India too has changed, it is more capable and more assertive. The liberalization program that began in 1991 has made the Indian economy vibrant and globally competitive and it is well on track to becoming the third biggest economy in the world, after China and the US. The war of 1971 that liberated Bangladesh, the liberalization of the economy after 1991, the nuclear tests in 1998 and the nuclear understanding with the US in 2005, Jaishankar argues are landmarks in India's strategic evolution (p. 4). So given that both India and the system have changed, Jaishankar concludes, so should India's foreign policy.

But his prescription for India's foreign policy, in the grand scheme of things, is the same as before – India should remain nonaligned and not join the US in its efforts to contain China. India will try to play with both sides it seems in order to exploit the superpowers and maximize its own interests (p. 9). But he fails to highlight how India can find common ground with China other than to say the two nations must resolve things diplomatically. He also seems to think that the US has infinite tolerance for India's coyness. In his imagination the US will keep making concessions and India will keep playing hard to get.

Jaishankar has a profound contradiction in his thinking. He argues that the future will be determined by what happens between the US and China. In a way he is postulating a bipolar future to global politics. But he then claims that the world is becoming multipolar and this he claims will increase the contests for regional hegemony. The world cannot be both bipolar and multipolar at the same time.
There is also a blind spot in Jaishankar's book. He is apparently unaware of the rise of Hindu nationalism and the demand for a Hindu state that is agitating and polarizing India's domestic politics. The systematic marginalization and oppression of Muslim minorities at home and the growing awareness overseas of the dangers of Hindutva extremism do not exist in the world that he lives in. He misses all this even as he goes on to invoke the Mahabharata and argue how Krishna's wisdom and the not so ethical choices during the war between Pandavas and Kauravas should be a guide for how India deals with this uncertain world – by balancing ethics with realism (p. 63). Methinks his little digression in discussing the ancient Hindu epic is more to signal his ideological predilections than to add any insights to understanding the world or India's place in it.
One aspect of his work that I found interesting is his awareness of the importance of democracy and pluralism. He states that India's democracy garners respect and gives India a greater opportunity to be liked and admired by other nations in the world (p. 8). Yet recently when he was asked about the decline of India's democratic credentials, his response was very defensive, and he showed visible signs of irritation. It is possible that he realizes India is losing ground internationally but is unwilling to acknowledge that his political party is responsible for the deterioration of India's democracy.

This is also apparent when he talks about the importance of India improving its relations with its immediate neighbors. He calls the strategy as neighborhood first approach (pp. 9-10). What he does not explain is how an Islamophobic India will maintain good relations with Muslim majority neighbors like Bangladesh, Maldives, and Pakistan.

The book is interesting, it has its limitations and both, what is addressed and what is left out, are clearly political choices and provide insights into how New Delhi thinks about foreign policy. So, coming to the question with which we started, does India have a new foreign policy vision? The answer is no. Dr. Jaishankar is right, there is indeed an India way, but it is the same old way, and it entails remaining nonaligned with some minor attitudinal adjustments.
India's open invitation to a nuclear Armageddon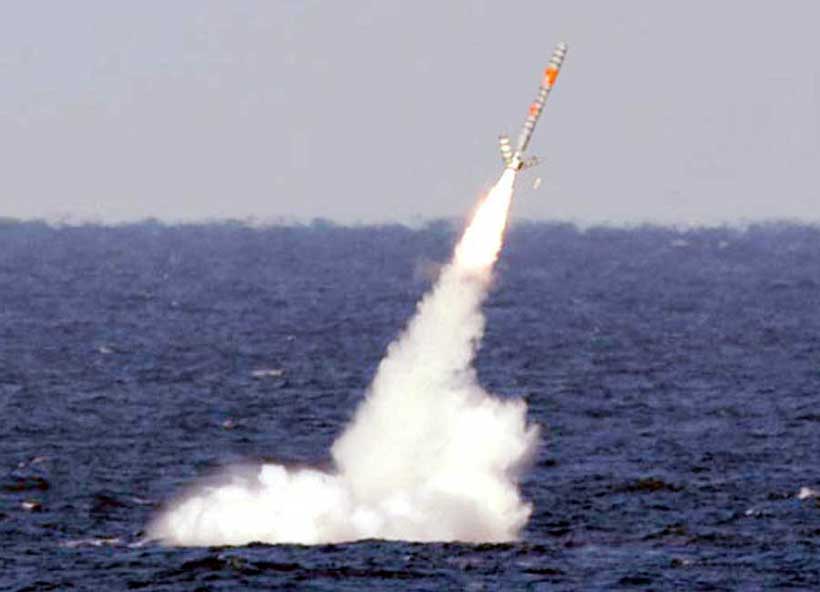 Army chief General Manoj Mukund Naravane said that "India was not averse to the possible demilitarisation of the Siachen glacier , the world's highest battleground and an old sore in India-Pakistan ties , provided the neighbour accepted the 110-km Actual Ground Position Line (AGPL) that separates Indian and Pakistani positions. Acceptance of AGPL is the first step towards demilitarisation but the Pakistan side loathes doing that". He said, 'The Siachen situation occurred because of unilateral attempts by Pakistan to change status quo and countermeasures taken by the Indian Army' (Not averse to demilitarisation of Siachen if Pak meets pre-condition: Army chief, Hindustan Times January 13, 2022).
Reacting to the Indian army chief's statement, Pakistan's former foreign secretary Riaz Mohammad Khan reminisced that the Siachen could not fructify into a written agreement because India wanted Siachen and Kashmir to be settled together. India's approach 'nothing is agreed until everything is agreed' scuttled the agreement. As for Kashmir, "a simultaneous effort was made through the backchannel …in what is commonly known as the Four-Point Formula" (Siachen recollections, Dawn January 16, 2022). Riaz laments Indi's distrust that hindered a solution.
Shyam Saran, a voice in the wilderness
Shyam Saran, in his book How India Sees the World (pp. 88-93) makes startling revelations about how this issue eluded solution at last minute. India itself created the Siachen problem. Saran reminisces, in the 1970s, US maps began to show 23000 kilometers of Siachen area under Pakistan's control. Thereupon, Indian forces were sent to occupy the glacier in a pre-emptive strike, named Operation Meghdoot. Pakistani attempts to dislodge them did not succeed. But they did manage to occupy and fortify the lower reaches'.
He recalls how Siachen Glacier and Sir Creek agreements could not fructify for lack of political will or foot dragging. He says 'NN Vohra, who was the defence secretary at the time, confirmed in a newspaper interview that an agreement on Siachen had been reached. At the last moment, however, a political decision was taken by the Narasimha Rao government to defer its signing to the next round of talks scheduled for January the following year. But, this did not happen…My defence of the deal became a voice in the wilderness'.
Saran says, `Kautliyan template would say the options for India are sandhi, conciliation; asana, neutrality; and yana, victory through war. One could add dana, buying allegiance through gifts; and bheda, sowing discord. The option of yana, of course would be the last in today's world' (p. 64, ibid.).
India's current first option
It appears that Kautliya's last-advised option,yana, as visualised by Shyam Saran, is India's first option nowadays. Kautlya also talks about koota yuddha (no holds barred warfare), and maya yuddha (war by tricks) that India is engaged in.
Cartographic annexation
By unilaterally declaring the disputed Jammu and Kashmir its territory does not solve the Kashmir problem. This step reflects that India has embarked upon the policy "might is right". In Kotliyan parlance it would be "matsy nyaya, or mach nyaya", that is big fish eats the small one. What if China also annexes disputed borders with India? India annexed Kashmir presuming that Pakistan is not currently in a position to respond militarily, nor could it agitate the matter at international forums for fear of US ennui.
India's annexation smacks of acceptance of quasi-Dixon Plan, barring mention of plebiscite and division of Jammu. . Dixon proposed: Ladakh should be awarded to India. Pakistan Occupied Kashmir (including Gilgit and Baltistan) should remain with Pakistan. Whole Kashmir valley should have a plebiscite with no option to independence. Jammu should be divided on religious basis. The river Chmab should be the dividing line. Northern Jammu (Muslims dominated) should go to Pakistan and Hindu majority parts of Jammu to remain with India.
In short Muslim areas should have gone with Pakistan and Hindu-Buddhist majority areas should have remained with India.
India's annexation has no legal sanctity. But, it could have bbeen sanctified in a mutually agreed Kashmir solution.
India's propaganda
India portrays the freedom movement in Kashmir as `terrorism'. What about India's terrorism in neighbouring countries?
The world is listless to accounts of former diplomats and RAW officers about executing insurgencies in neighbouring countries. B. Raman, in his book The Kaoboys of R&AW: Down Memory Lane makes no bones about India's involvement up to the level of prime minister in Bangladesh's insurgency.
Will the world take notice of confessions by Indi's former intelligence officers and diplomats?B. Raman reminds `Indian parliament passed resolution on March 31, 1971 to support insurgency. Indira Gandhi had then confided with Kao that in case Mujib was prevented from ruling Pakistan, she would liberate East Pakistan from the clutches of the military junta. Kao, through one RAW agent, hijacked a Fokker Friendship, the Ganga, of Indian Airlines hijacked from Srinagar to Lahore.
India's ambassador Bharath Raj Muthu Kumar, with the consent of then foreign minister Jaswant Singh, `coordinated military and medical assistance that India was secretly giving to Massoud and his forces'… `helicopters, uniforms, ordnance, mortars, small armaments, refurbished Kalashnikovs seized in Kashmir, combat and winter clothes, packaged food, medicines, and funds through his brother in London, Wali Massoud', delivered circuitously with the help of other countries who helped this outreach'. When New Delhi queried about the benefit of costly support to Northern Alliance chief Massoud, Kumar explained, "He is battling someone we should be battling. When Massoud fights the Taliban, he fights Pakistan."
Death of back-channel
In his memoirs In the line of fire (pp.302-303), president Musharraf had proposed a personal solution of the Kashmir issue. This solution, in essence, envisioned self-rule in demilitarised regions of Kashmir under a joint-management mechanism. The solution pre-supposed* reciprocal flexibility.
Death of dialogue and diplomacy
Riaz warns of "incalculable" risks as the result of abrogation of Kashmir statehood (Aug 5, 2019). Both India and Pakistan are nuclear powers. In the absence of a dialogue on outstanding issues, war, perhaps a nuclear one, comes up as the only option.
Concluding remark
Sans sincerity, the only Kashmir solution is a nuclear Armageddon. Or, perhaps divine intervention.
Major Challenges for Pakistan in 2022
Pakistan has been facing sever challenges since 1980s, after the former USSR's invasion of Afghanistan. The history is full of challenges, but, being a most resilient nation, Pakistan has faced some of them bravely and overcome successfully. Yet, few are rather too big for Pakistan and still struggling to overcome in the near future.
Some of the challenges are domestic or internal, which can be addressed conveniently. But, some of them are part of geopolitics and rather beyond control of Pakistan itself. Such challenges need to pay more attention and need to be smarter and address them wisely.
Few key areas will be the main focus of Pakistan in the year ahead. Relations with China and the US while navigating the Sino-US confrontation, dealing with Afghanistan's uncertainties, managing the adversarial relationship with India and balancing ties between strategic ally Saudi Arabia and neighbor Iran.
Pakistan has to pursue its diplomatic goals in an unsettled global and regional environment marked by several key features. They include rising East-West tensions, increasing preoccupation of big powers with domestic challenges, ongoing trade and technology wars overlying the strategic competition between China and the US, a fraying rules-based international order and attempts by regional and other powers to reshape the rules of the game in their neighborhood.
Understanding the dynamics of an unpredictable world is important especially as unilateral actions by big powers and populist leaders, which mark their foreign policy, have implications for Pakistan's diplomacy. In evolving its foreign policy strategy Pakistan has to match its goals to its diplomatic resources and capital. No strategy is effective unless ends and means are aligned.
Pakistan's relations with China will remain its overriding priority. While a solid economic dimension has been added to long-standing strategic ties, it needs sustained high-level engagement and consultation to keep relations on a positive trajectory. CPEC is on track, timely and smoothly progress is crucial to reinforce Beijing's interest in strengthening Pakistan, economically and strategically. Close coordination with Beijing on key issues remains important.
Pakistan wants to improve ties with the US. But relations will inevitably be affected by Washington's ongoing confrontation with Beijing, which American officials declare has an adversarial dimension while China attributes a cold war mindset to the US. Islamabad seeks to avoid being sucked into this big power rivalry. But this is easier said than done. So long as US-China relations remain unsteady it will have a direct bearing on Pakistan's effort to reset ties with the US especially as containing China is a top American priority. Pakistan desires to keep good relations with the US, but, not at the cost of China. In past, Pakistan was keeping excellent relations with US, while simultaneously very close with China. When the US imposed economic blockade against China and launched anti-communism drive during the cold war, Pakistan was close ally with the US and yet, keeping excellent relations with China. Pakistan played vital role in bring China and the US to establish diplomatic relations in 1970s. Yet, Pakistan possesses the capability to narrow down the hostility between China and the US.
Pakistan was close ally with the US during cold war, anti-communism threat, war against USSR's invasion of Afghanistan in 1980s, and war on terror, etc. Pakistan might be a small country, but, possesses strategic importance. As long as, the US was cooperating with Pakistan, Pakistan looked after the US interest in the whole region. In fact, Pakistan ensured that the US has achieved its all strategic goals in the region. Since, the US kept distance from Pakistan, is facing failure after another failure consecutively. The importance of Pakistan is well recognized by the deep state in the US.
US thinks that withdrawal from Afghanistan has diminished Pakistan's importance for now. For almost two decades Afghanistan was the principal basis for engagement in their frequently turbulent ties, marked by both cooperation and mistrust. As Pakistan tries to turn a new page with the US the challenge is to find a new basis for a relationship largely shorn of substantive bilateral content. Islamabad's desire to expand trade ties is in any case contingent on building a stronger export base.
Complicating this is Washington's growing strategic and economic relations with India, its partner of choice in the region in its strategy to project India as a counterweight to China. The implications for Pakistan of US-India entente are more than evident from Washington turning a blind eye to the grim situation in occupied Kashmir and its strengthening of India's military and strategic capabilities. Closer US-India ties will intensify the strategic imbalance in the region magnifying Pakistan's security challenge.
Multiple dimensions of Pakistan's relations with Afghanistan will preoccupy Islamabad, which spent much of 2021 engaged with tumultuous developments there. While Pakistan will continue to help Afghanistan avert a humanitarian and economic collapse it should not underestimate the problems that may arise with an erstwhile ally. For one, the TTP continues to be based in Afghanistan and conduct attacks from there. The border fencing issue is another source of unsettled discord. Careful calibration of ties will be needed — assisting Afghanistan but avoiding overstretch, and acknowledging that the interests of the Taliban and Pakistan are far from identical. Moreover, in efforts to mobilize international help for Afghanistan, Islamabad must not exhaust its diplomatic capital, which is finite and Pakistan has other foreign policy goals to pursue.
Managing relations with India will be a difficult challenge especially as the Modi government is continuing its repressive policy in occupied Kashmir and pressing ahead with demographic changes there, rejecting Pakistan's protests. The hope in establishment circles that last year's backchannel between the two countries would yield a thaw or even rapprochement, turned to disappointment when no headway was made on any front beyond the re-commitment by both neighbors to observe a ceasefire on the Line of Control.
Working level diplomatic engagement will continue on practical issues such as release of civilian prisoners. But prospects of formal dialogue resuming are slim in view of Delhi's refusal to discuss Kashmir. This is unlikely to change unless Islamabad raises the diplomatic costs for Delhi of its intransigent policy. Islamabad's focus on Afghanistan last year meant its diplomatic campaign on Kashmir sagged and was limited to issuing tough statements. Unless Islamabad renews and sustains its international efforts with commitment and imagination, India will feel no pressure on an issue that remains among Pakistan's core foreign policy goals.
With normalization of ties a remote possibility, quiet diplomacy by the two countries is expected to focus on managing tensions to prevent them from spinning out of control. Given the impasse on Kashmir, an uneasy state of no war, no peace is likely to continue warranting Pakistan's sustained attention.
In balancing ties with Saudi Arabia and Iran, Pakistan should consider how to leverage possible easing of tensions between the long-standing rivals — of which there are some tentative signs. With Crown Prince Mohammed bin Salman keen to use economic power to expand his country's diplomatic clout by making strategic overseas investments, Pakistan should use its political ties with Riyadh to attract Saudi investment through a coherent strategy. Relations with Iran too should be strengthened with close consultation on regional issues especially Afghanistan. The recent barter agreement is a step in the right direction.
In an increasingly multipolar world, Pakistan also needs to raise its diplomatic efforts by vigorous outreach to other key countries and actors beyond governments to secure its national interests and goals.