ADB Releases 2018 Flagship Statistical Report for Asia and the Pacific
Asia and the Pacific accounts for a growing share of global gross domestic product (GDP), while the region continues to make progress to reach the Sustainable Development Goals (SDGs), according to a new report by the Asian Development Bank (ADB).
The report, Key Indicators for Asia and the Pacific 2018, provides the latest available economic, financial, social, and environmental statistics for the 48 regional members of ADB. These statistics reveal a region whose share of global GDP continues to increase, growing from 30.1% in 2000 to 42.6% in 2017 (at 2011 purchasing power parity), and whose labor force is steadily shifting away from agriculture towards employment in industry and services. At the same time, the region's economies continue to strengthen their participation in trade and global value chains.
"Statistics clearly show that Asia and the Pacific continues to make solid progress in reducing poverty, improving its social and physical infrastructure, and increasing its participation in global production networks," said ADB Chief Economist Mr. Yasuyuki Sawada. "However, the region's development agenda is still unfinished and better data is crucial for helping policymakers identify priority areas and implement successful interventions. Key Indicators 2018 can help decision-makers by bringing together a wide variety of statistics and highlighting data gaps that need to be bridged."
A special supplement to this year's report features new research demonstrating the role of remote sensing in improving the quality, timeliness, and granularity of paddy rice area, yield, and production statistics. The report builds on methodological work undertaken in collaboration with the national statistical offices and agriculture ministries of the Lao People's Democratic Republic, Thailand, and Viet Nam. The study finds that use of satellite imagery and remote sensing technology, compared to traditional methods, can significantly improve data accuracy. The supplement emphasizes the need to make investments in better data collection and management practices, including through technological innovations.
The contents of this year's report include:
Status of the SDG indicators in Asia and the Pacific.
Regional trends and tables, including indicators across 8 themes—people; economy and output; money, finance, and prices; globalization; transport and communications; energy and electricity; environment; and government and governance.
Updated tables and data for the Global Value Chain statistics, first introduced in Key Indicators 2015.
Updated individual country tables for 48 regional members of ADB are available online.
Updated statistical database system for the key indicators accessible at this link.
IEA: The Slovak Republic is improving its energy security
The Slovak Republic has made significant progress on several fronts of energy policy, and together with its neighbours and with the support of the European Union, has strengthened cross-border connections for natural gas, oil and electricity. This has served to improve its energy security and increase competition on energy markets, according to the International Energy Agency's latest review of the country's energy policies.
The Slovak economy's energy intensity has declined in recent years while the share of renewable energy in the primary energy supply has increased. And thanks to the country's nuclear power fleet, its electricity supply is relatively secure and largely decarbonised. The country is also one of the few in Europe to build new nuclear capacity. The Slovak Republic's significant cross-border capacity facilitates both trade and security of supply in the integrating regional market. Its national electricity network is also being reinforced. This should allow for connection of new power generation, including renewables.
"For many years, improving energy security has been a top priority for the Slovak Republic," said Dr Fatih Birol, the IEA's Executive Director. "This policy brought impressive results as interconnections for gas, oil and electricity have been expanded and the country is no longer dependent on just one supplier but has access to a wide variety of energy sources".
On the energy consumption side, the review finds that the government should stop determining end-user prices for electricity and natural gas. Instead, markets should be opened and vulnerable customers should be protected through social policy. Abolishing price regulation would also encourage energy saving and be consistent with the idea of developing smart grids.
Energy-related carbon dioxide emissions have fallen, but further measures are needed to limit them. Refurbishments of residential buildings are a success story for energy efficiency and will rightly continue. As in most countries, transport is a challenge for climate policy, but many good policies are outlined in the country's new transport development strategy. Another area where change is needed is the country's financial support to domestic coal production. This policy does not align with national decarbonisation goals and should be gradually eliminated.
The report also offers special insights into the heating sector. Slovakia has an extensive district heating sector which has significant potential for further decarbonisation, but investments are also required to modernise the heat networks. This modernisation should be supported through a regulatory reform that enhances efficiency and market flexibility.
World Bank Committed to Support Nepal's Development Goals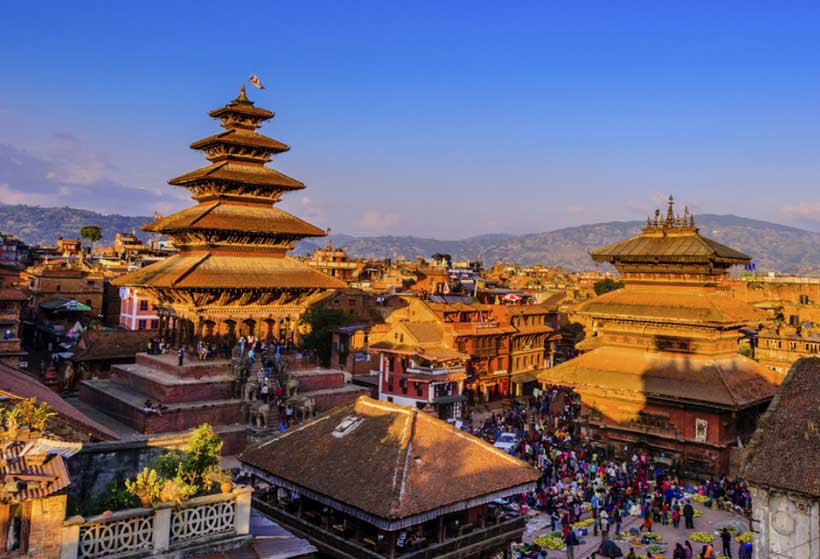 World Bank Vice President for South Asia Region, Hartwig Schafer today reiterated the World Bank's commitment to support Nepal in its ambitious transition to federalism, as he concluded a five-day visit to the country.
During his meeting with Prime Minister KP Sharma Oli, Schafer congratulated the government's visionary goal of reaching middle-income country status by 2030, reaffirmed the World Bank's commitment to support government priorities, and to seek additional resources through various available windows. In his meeting with Finance Minister Dr. Yuba Raj Khatiwada, Mr. Schafer also discussed further support to the federalism transition, as well as a potential International Investors' Conference in 2019 in support of Nepal's agenda to crowd in private finance for development.
"With a stable government that has prioritized broad-based reforms and private sector-driven growth, I am positive that Nepal can achieve higher growth rates for the next several years. To sustain such growth, we want to help Nepal mobilize investments from sources that go beyond traditional development finance. We call this approach Maximizing Finance for Development. Private sector investment will only come if there is a transparent, conducive policy environment," he said, "Nepal is one of the first countries where we are approaching this in a systematic way with the World Bank, IFC and MIGA coming in and helping to provide a platform for private investments in the energy, technology, and other sectors. This will also create jobs for more and more Nepalis, which is the need of the hour."
The Vice President also had a joint field visit with Finance Minister Dr. Yuba Raj Khatiwada and Minister for Energy, Water Resources and Irrigation Barsha Man Pun to discuss the potential of tourism, hydropower and private sector investment in the country. The team visited Solukhumbu District and Sankhuwasabha District before observing the houses being rebuilt after the earthquake in the Majhi settlement of Gaikhura in Manthali Municipality, Ramechhap.
Walking through the houses being rebuilt, Schafer met members of local communities, commending their resilience and efforts to build back better after the earthquake. He also met elected members of parliament and local level representatives. "It is heartening to see the collective effort of so many actors to ensure that people's homes and lives are rebuilt," Schafer said. "We must pick up the pace of reconstruction, and also ensure that disaster risk reduction measures are put in place to deal with future contingencies." The World Bank has provided a credit of $500 million to the Government of Nepal through the Earthquake Housing Reconstruction Project.
In Kathmandu, Schafer participated in the launch of a joint report of the World Bank Group entitled "Country Private Sector Diagnostic: Creating Markets in Nepal". He was also part of the signing of two agreements between the Government of Nepal and World Bank. The agreements, totaling US$ 155.7 million, will be invested in the construction and maintenance of safe, resilient and cost-effective bridges in Nepal, and in improving food security of vulnerable households and communities. In his first visit to Nepal as the World Bank Vice President for South Asia, Schafer also met with opinion leaders, senior government officials and civil society representatives. In engaging with the private sector, he visited Saral Urja, the investee clients of Business Oxygen (BO2), an IFC SME-Venture Fund, and Incessant Rain Animation Studios, a state-of-the-art animation and visual effects facility.
After his interactions with the team at Incessant Rain, Schafer commented, "I really enjoyed this opportunity to visit an enterprise that is nurturing the artistic and creative talents of the Nepalese youth. With a world class facility that provides services to well- known international clients, organizations like this play an important role in putting Nepal on the map as an outsourcing destination. Apart from contributing to the economic growth through exports and job creation, it is a pleasure to see a home-grown company that promotes the country's rich cultural heritage and diversity. This is the kind of future we want for the private sector in Nepal, and the World Bank is committed to support this vision."
UNWTO Partners with Niantic to Develop Innovative Tourism Experiences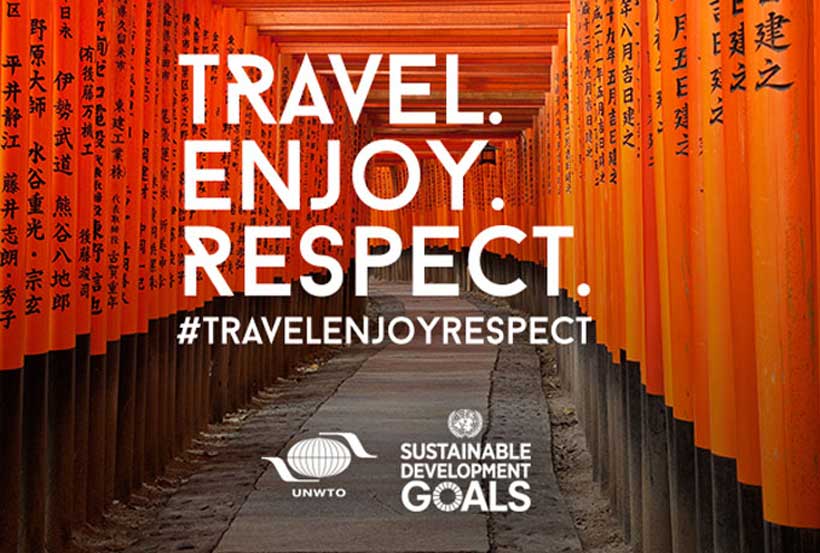 The World Tourism Organization (UNWTO) has partnered with one of its newest Affiliate Members, real-world games developer Niantic, to enhance global tourism through the use of mobile augmented reality game experiences.
UNWTO will collaborate with Niantic, creators of Pokémon GO and Ingress Prime, to curate unique campaigns around the world that will build awareness for the Organization's Travel.Enjoy.Respect campaign, designed to enhance tourism's contribution to the United Nations' 2030 Agenda for Sustainable Development. Each activity will also be designed to inspire and support exploration, and promote safe and responsible gaming practices for players of all ages.
Niantic and UNWTO will work together to combine tourism and Augmented Reality technology for players to engage with real-world locations using Niantic's mobile games in a variety of ways. Niantic's games and global initiatives have brought millions of players from around the world together at real-world events that promote civic engagement and cultural diversity while highlighting local heritage.
"With our ongoing commitment to promote sustainable and responsible tourism, and Niantic having recently become a UNWTO Affiliate Member, this partnership is a natural fit," said Ion Vilcu, Director of UNWTO's Affiliate Members Department. "Niantic are pioneers in creating real-world mobile game experiences that not only motivate their players to discover new places, but also to appreciate the culture and beauty of the world around them," he added.
"Our goal at Niantic is to create interactive games that encourage exercise, social interaction and exploration, giving players the opportunity to play together in the real world and discover the incredible history hidden in their own neighbourhoods," said Anne Beuttenmüller, Head of Marketing EMEA at Niantic. "We're looking forward to creating brand new adventures in collaboration with UNWTO to increase awareness around their mission of responsible tourism," she added.
Niantic was accepted as an Affiliate Member on 31 October 2018 at the 109th session of UNWTO's Executive Council, held in Manama, Bahrain. This new partnership helps to bolster UNWTO's ongoing efforts to bring together the actors of the 'ecosystem' of tourism technology under its priority of innovation and the digital transformation in tourism.