Poland among Most Internationally Connected Countries in Europe
Poland's international connectivity – through trade, investment, migration, communications, and transport – is among the highest in Europe, which helps the country's firms become more productive through knowledge and technology transfers, says a new World Bank report, "Critical Connections: Promoting Economic Growth and Resilience in Europe and Central Asia."
"Our analysis shows that increased international integration, through a network of connections, facilitates the transfer of technology and ideas between countries, firms, and people – which is essential for boosting long-term growth and shared prosperity," says David Gould, World Bank Lead Economist for the Europe and Central Asia region and lead-author of the report.
Poland is listed among the most connected countries in Europe, mainly because of its strong infrastructure transport links, which spur international trade of goods and services. During its economic transition, Poland also boosted its links with Germany, the best connected country in Europe. Additionally, Poland leveraged its growing ties to Germany to develop connections with that country's trading partners and expand trade to broader markets within Europe and beyond.
The new World Bank report measures connectivity by creating a new indicator, the Multidimensional Connectivity (MDC) index, that combines several channels of international connections, including: trade, FDI, migration, information and communication technology (ICT), and transport links. According to the report, the best connected sub-regions are Western Europe, followed by Northern, Central, and Southern Europe. The Western Balkans, Central Asia, and the South Caucasus have the lowest levels of overall connectivity.
"The 'neighborhood effect' of bordering Germany has helped Poland integrate into German networks and thus participate in global value chains. At the same time, however, in the case of an economic shock in Germany, Poland would be the most affected country in the European Union due to its high reliance on connectivity with Germany," says Carlos Piñerúa, World Bank Country Manager for Poland and the Baltic States.
To maximize their exposure to international knowledge flows and benefit from integration, countries should maintain low barriers to international transactions, keep minimal constraints on inward and outward FDI and participate in deep multilateral trade agreements that support integration of services markets. Adopting international best practice for standards governing product markets, worker protections, and the environment would also encourage international connectivity.
Artificial intelligence: EU must ensure a fair and safe use for consumers
Parliament's Internal Market and Consumer Protection Committee approved on Thursday a resolution addressing several challenges arising from the rapid development of artificial intelligence (AI) and automated decision-making (ADM) technologies.
When consumers interact with an ADM system, they should be "properly informed about how it functions, about how to reach a human with decision-making powers, and about how the system's decisions can be checked and corrected", says the committee.
Those systems should only use high-quality and unbiased data sets and "explainable and unbiased algorithms" in order to boost consumer trust and acceptance, states the resolution. Review structures should be set up to remedy possible mistakes in automated decisions. It should also be possible for consumers to seek human review of, and redress for, automated decisions that are final and permanent.
"Humans must always be ultimately responsible for, and able to overrule, decisions" that are taken via ADM processes, especially in relation to the medical, legal and accounting professions and the banking sector, MEPs underline.
Adjust safety and liability rules to the new technologies
AI-enabled products may evolve and act in ways not envisaged when they were first placed on the market. MEPs urge the Commission to table proposals adapting the EU's safety rules for products (e.g. directives on machinery and toy safety) to ensure that consumers are protected from harm, manufacturers are clear on their obligations and users are informed about how to use those products.
The Product Liability Directive, adopted over 30 years ago, would also need to be updated to adapt concepts such as 'product' 'damage' and 'defect' as well as rules governing the burden of proof, says the committee.
MEPs call for a risk-assessment scheme for AI and ADM and for a common EU approach to help secure the benefits of those processes and mitigate the risks across the EU.
Check differentiated pricing and discrimination
Under EU law, traders must inform consumers when the price of goods or services has been personalised on the basis of ADM, MEPs recall, asking the Commission to closely monitor the implementation of those rules. It must also check how the EU regulation banning unjustified geo-blocking is applied to ensure that ADM is not being used to discriminate against consumers based on their nationality, place of residence or temporary location.
Quote
Petra De Sutter (Greens/EFA, BE), Chair of the Internal Market and Consumer Protection Committee, said: "Technology in the field of artificial intelligence and automated decision-making is advancing at a remarkable pace. The committee has today welcomed the potential of these advances, while at the same time highlighting three important issues that need to be addressed. We have to make sure that consumer protection and trust is ensured, that the EU's rules on safety and liability for products and services are fit for purpose in the digital age and that the data sets used in automated decision-making systems are of high-quality and are unbiased".
Next steps
The resolution, approved in committee by 39 votes in favour, none against and four abstentions, will be voted on by the full House in a forthcoming plenary session. It will further feed into Parliament's work on this topic.
After the vote in plenary, the resolution will be transmitted to the EU Council (member states) and the Commission, so that they take into account MEPs' views on AI and ADM. The Commission announced that it is due to present its plans for a European approach to AI on 19 February 2020.
CTCN publication explores role of technology transfer in raising climate ambition
The Climate Technology Centre and Network (CTCN) has published a report titled, 'Climate Change Strategies 2020′, which highlights the role of technology transfer in the fight against climate change. The publication includes contributions from Patricia Espinosa, Executive Secretary, United Nations Framework Convention on Climate Change (UNFCCC), as well as a foreword by CTCN Director, Rose Mwebaza, on how CTCN connects countries with the know-how, technology and finance to achieve their climate goals.There are different sections introducing best practices and cases stories regarding the action, technology, systematic change and making it happen.
The publication outlines the organizational structure and operating modalities of the CTCN in fulfilling its technology support and financing mandate for Parties to the UNFCCC. It explains how CTCN interventions help to build country capacities to adopt and use climate technology, including through engaging local partners to develop context-specific solutions that are implemented through the global network of more than 500 specialized technical partners.
It discusses the role of CTCN members in disseminating knowledge products, such as technology assessments, and information on new technologies and approaches, through the ctc-n.org online portal, which also serves as a clearinghouse for information on technical assistance interventions undertaken by the CTCN and its partners.
The United Nations Environment Programme (UN Environment) hosts the CTCN in collaboration with the United Nations Industrial Development Organization (UNIDO) and the support of a consortium of partners that are engaged in some 1,500 activities related to climate technologies in over 150 countries.
Deloitte Shares Insights on the Libra Project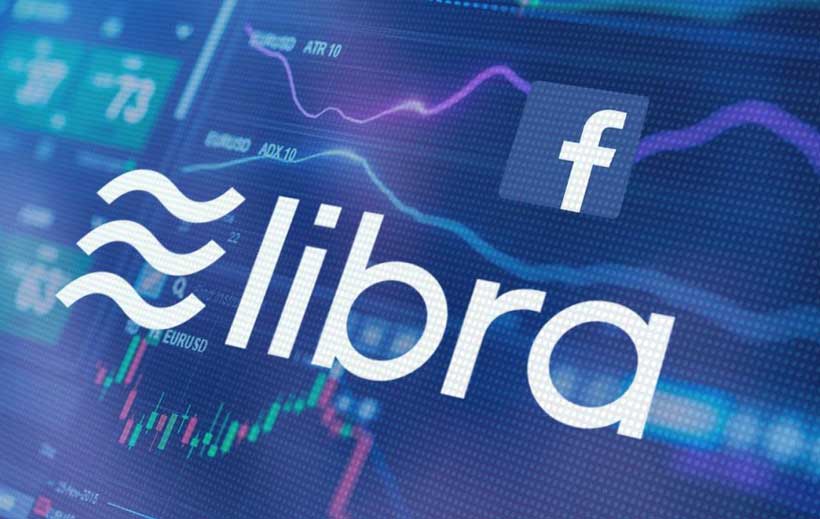 Deloitte today published its viewpoint on the Libra Project, a payment tool that seeks to facilitate a more connected global payment system, remove inefficiency in global money movement and commerce, and foster financial inclusion and economic participation. At the center of the Libra Project is the Libra — a digital asset with potential global reach.
The Libra Project is a bold new proposition designed to create foundational financial infrastructure with potential unprecedented scale and reach that would uniquely differentiate Libra.
The Project's governing body, the Libra Association and its members, are part of a larger ecosystem of merchants, users, developers, financial institutions among others, who will likely be pivotal in making the Project successful.
The current efforts of the Project reflect an attempt to set up an inclusive, and transparent collaboration across many jurisdictions. The proactive attempt at regulatory and political scrutiny of the Libra initiative has created awareness and momentum in the form of dialogue and pushbacks around the role of digital assets in the global economy.