Flood, drought and satellites: online tools boost climate cooperation
Online data is helping water authorities collaborate across borders to fight the impacts of climate change
It's a cycle that is becoming all too common around the globe. A swing from flood to drought and back that costs nations billions of dollars every year and threatens not just the livelihoods but the very lives of millions of people.
Developing countries are often worst hit. In Kenya in 2018, close to 200 people died as a result of the worst flooding since 1997, with more than 300,000 displaced and over 21,000 acres of farmland destroyed, leaving thousands of people without livelihoods or sustenance.
The big wet came on the back of the nation's worst drought since 2010, with 23 of 47 counties affected, leaving 3.4 million people severely food insecure and an estimated 500,000 people without access to water.
What is happening in Kenya is true in almost every corner of the world. Flood and drought are becoming not only increasingly common, but more intense and less predictable. Climate change may be the major driver, but the impacts are becoming ever more severe as a growing global population, increasing urbanization and pressures from agriculture and industry all tax scarce water resources and put more people at risk.
The World Resources Institute and partners estimate that floods disrupt as much as US$96 billion in gross domestic product (GDP) each year, with drought costing the agriculture industry alone US$6-8 billion annually according to the United Nations.
While global action is being taken to avert worst-case scenario climate change, the impacts being felt around the world already are very real – and often, nothing short of deadly.
According to UN Environment's Yegor Volovik, to deal with flood and drought effectively, we need to be able to predict these risks – and to be adequately prepared for water shortages or surfeits as they occur.
"Building resilience and adapting to future challenges is essential to reducing both the human and the economic cost of climate change," Volovik says.
"This is especially important in transboundary settings, where water resources are shared between two or more countries. With access to the right data and information, governments and water authorities can plan together to overcome these challenges despite political and economic competition."
Enabling this planning is a core objective of the Flood and Drought Management Tools project, a four-year, multi-million-dollar, Global Environment Facility-backed initiative to improve the ability of water utilities and catchment authorities to predict and plan for flood and drought impacts.
Led by UN Environment, in partnership with the International Water Association and DHI Water & Environment, the project works with 10 water authorities across six countries and three transboundary river basins to pilot a groundbreaking online system that provides near-real-time access to hydrographic, meteorological and demographic information.
Transforming data into useable information
The new Flood and Drought Portal aggregates and translates publicly available data from a range of sources, making it accessible to water authorities in a form they can use to support decisions at a local level.
"There are satellites that countries and regions like the United States and the European Union have put up that are collecting climate data – and that's freely available for anyone, but not really accessible," the International Water Association's Katherine Cross says. "This system processes that data and puts it into useable formats."
"There's forecasting data, as well as climate scenario data, that you're able to visualise – you can see it as a graph, you can download it and use it as you want. The system brings all this data, whether satellite data or historical data, into one place and presents it in a digestible format."
But the portal does more than just democratize data – it enables water authorities to put it to use to manage and overcome water-related risks in a changing climate.
"The portal doesn't just provide data and information, it provides tools that allow you to integrate that into your planning," Cross says. "There are other portals that provide climate data, but there aren't any systems that provide a package allowing you to access information and then use it in your planning process."
The portal includes flood and drought assessment tools that help users locate and identify hazards, estimate impacts and provide risk assessments; a water indicator tool to support decision making;  tools for water safety planning; and even an application to understand crop yields and water needs.
Getting the latest, most relevant data, is key
"When you have to take a decision, you want the latest data possible," says DHI's Bertrand Richaud. "So that's one of the things the portal offers – it's not just a repository of archived data, but it actually reflects the up-to-date state of the basin, and moves from this data to information that is meaningful."
As a key part of the portal's development, the system is being piloted across Lake Victoria, the Volta basin and the Chao Phraya basin. The pilot brings together stakeholders from local catchment authorities and water utilities to fine-tune and learn to use the tools.
At a training in Kenya's Kisumu, representatives from Kenya, Uganda and Tanzania are positive about the transformative potential of the portal as they work to collaboratively manage the area's shared water resources.
"It is important because getting this information in time can help us plan better, so at the operational level there are no surprises," says George Odero, Water Safety Planning Team Leader at the Kisumu Water and Sewerage Company.
"For example, if we know that rain is coming next week and that we will need to do a lot of pumping, then we check the pumps. If we know there will be drought in the next few months, then we start giving people warnings to conserve water and we check the pipes that supply them."
A collaboration tool for water authorities
By bringing together stakeholders from across transboundary basins, the Flood and Drought Management Tools project also encourages cooperation between countries, catchment authorities and utilities that rely on shared water resources.
"It is quite important, because when we talk about transboundary contexts, we talk about political boundaries – and catchments do not respect political boundaries," says International Water Association Programme Officer Kizito Masinde.
The utilities at the Kisumu training all sit in the Lake Victoria Basin – their key source of water. This makes collaboration across borders essential.
"They have to find a way of cooperating, because any abstraction from the lake is going to affect the other utilities and all the other activities that happen within the basin, whether that be farming activities or industrial activities," Masinde says.
While the focus may be on the tools now at hand, forging connections between different stakeholders has been equally important, as utilities and catchment authorities come together to share both their challenges and solutions.
"It has also helped us to talk to other people – because we are sharing the same problem, and they can also share it from their perspective and see possible solutions," Odero says. "If we know what other organizations are doing, then we can plan with them."
With the tools in place – and an enthusiastic response from stakeholders across the three pilot basins – the focus is now on how to upscale the pilot's success to other transboundary river basins.
"I think there is great potential," Richaud says. "We've seen interest from many international and transboundary organizations, from the Amazon to basins in Africa, Europe and Russia."
"What I like about this project is that it is scalable to about any basin organization. There will always be a set of tools that are relevant to them."
The Flood and Drought Management Tools project is a four-year project (2014-2018) that develops and tests web-based technical applications, and makes them available through the Flood and Drought Portal. The tools can be applied individually or together to include information about floods, droughts and future scenarios into planning. It can be scaled from the transboundary basin to the water utility level. The project is testing outputs in the Volta basin, Lake Victoria and the Chao Phraya basin, with the aim of improving the ability of land, water, and urban area managers in transboundary river basins to recognize and address the implications of the increased frequency, magnitude, and unpredictability of flood and drought events arising from climate variability and change.
The Flood and Drought Management Tools project is funded by the Global Environment Facility, implemented by UN Environment and jointly executed by DHI and the International Water Association.
A small island with big plans: The Kingdom of Bahrain commits to environmental sustainability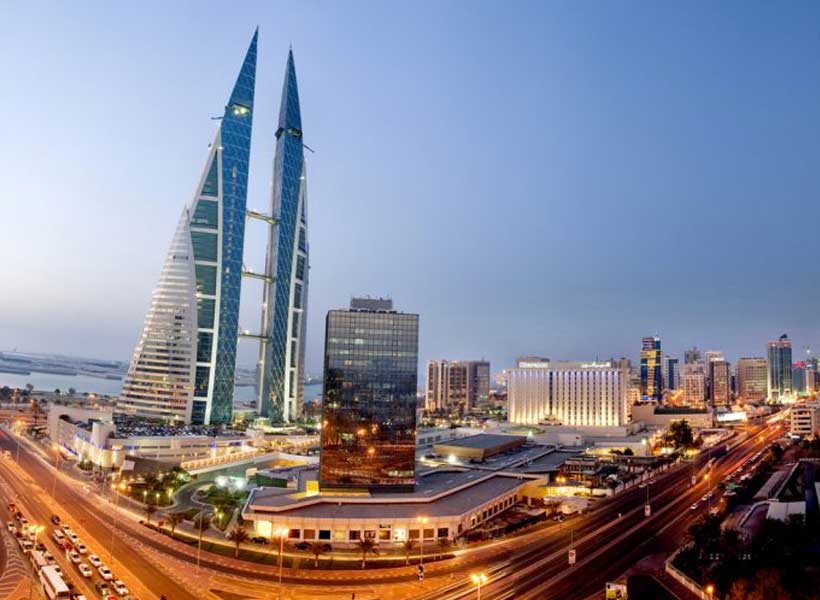 In June 2019, the Kingdom of Bahrain revealed its plans to ban plastic bags. The move took many by surprise. Ahmed Rajab, a photographer in Bahrain for the Gulf Daily News, is one supporter of the decision. He recalls a sad episode he captured on his camera: "With their bright pink colour, flamingos are so majestic and beautiful during flight, but then I saw a dead flamingo on the coast surrounded with plastic waste, and it was the exact opposite of beauty. It was gut-wrenching to capture that picture on my camera—a beautiful bird surrounded by plastic bottles and waste… It almost seemed like our waste murdered it and that is the sad truth."
The ban is a great start, he says, and it will put the country on the road to sustainability. But he also believes in the importance of changing people's attitudes and perceptions, especially those of children, to ensure that they grow up environmentally conscious. "Anything harming the environment will eventually harm us, so we need to take steps to regulate and ban harmful substances, and work together towards a healthier planet for all creatures."
Bahrain means two seas in Arabic, a tribute to its sweet water springs and salty seawater. The small island, home to nearly 1.5 million people, is particularly vulnerable to plastic waste. Historically, its waters have been known for their richness, hosting more than 200 varieties of fish. Fishing, more specifically pearl fishing, was for centuries the main means of livelihood for the people of Bahrain.
In 2013, the United Nations Educational, Scientific and Cultural Organization (UNESCO) recognized Bahrain's Pearl Road as a World Heritage Site, recalling the nation's longstanding reputation for an industry that has shaped its culture.
However, with the booming oil industry and pollution, marine life in the waters of the Gulf of Bahrain have declined drastically. Coral reefs, sea turtles, dugongs and numerous fish species are suffering the effects of marine pollution. With population growth and the increased production and consumption of plastic products and packaging, marine litter exacerbated the problem and contributed to the diminishing fish stocks.
To address these critical environmental challenges, the Kingdom of Bahrain seized the opportunity in 2018 to join the UN Environment Programme's global Clean Seas campaign. Since then, youth networks, civil society, the government and others have spared no effort to turn the tide on plastic.
In June 2019, a ministerial order to regulate and phase out the use of plastic bags was announced across the Kingdom and the region. The order also aims to ban the import of bags that are non-biodegradable, and future phases will include a permanent ban on the use of plastic bags at certain malls and supermarkets.
Furthermore, the government plans to expand recycling by increasing the total number of recycling bins, thereby reducing plastic waste that ends up in landfills.
Bahrain is moving steadily towards a full-fledged ban. The Supreme Council for the Environment together with the Ministry of Industry, Commerce and Tourism are working on policies and guidelines for manufacturers and suppliers to ensure a smooth transition to a suitable alternative. A seminar on plastic products regulations was held following the announcement of the ban to help manufacturers and importers meet the technical requirements. It also introduced measures that will be taken to monitor ports customs and local markets.
UN Environment's West Asia Office Director and Regional Representative Sami Dimassi commended the bold decision that made the Kingdom the second country in West Asia to take a stand against non-biodegradable plastic bags after the Sultanate of Oman. "Plastic in the ocean has a disproportionately large impact on marine life. Small pieces of plastic are eaten by fish, sea turtles and sea birds, often resulting in their death. This is in addition to the fact that often, these animals become entangled in plastic debris which leads to fatal injuries and consequently puts an end to their short-lived lives." He also added that non-biodegradable plastics break down into small pieces which are eaten by smaller marine animals and enter the food chain, eventually impacting human health.
Prior to the ministerial decision, many stores in Bahrain had already substituted plastic bags with paper ones. For them, the transition was not that difficult—they are mostly European franchises that had already switched to more sustainable alternatives years back at their mother companies.
However, during the years 2018 and 2019, a huge interest was sparked by local supermarkets and hypermarkets in building a culture of sustainability in Bahrain. At least 15 branches of the two main hypermarkets in Bahrain introduced reusable bags as part of their green policies. For instance, Lulu and Carrefour management have both sought the advice of UN Environment's West Asia Office during the transition. For a small island like Bahrain, this is a great achievement.
The smaller corner shops and the food service industry are the main culprits when it comes to the use of plastics in the Kingdom. While biodegradable alternatives are available, it is less costly and more convenient to use the good old plastic bag. Nevertheless, activists, the government and youth are relentlessly raising awareness on the negative impacts of plastic pollution on the environment, while the Supreme Council for the Environment is guaranteeing that consumers will not bear the cost of the ban.
The people of Bahrain have always been pioneers in many aspects. Their openness to other cultures and interest in modern education have been the drive for many green-thinking advocates. The nation's younger generation is empowered and entrepreneurial. There are several youth-led green initiatives in the country, including a focus on organic and green cosmetics production and upcycled fashion.
Bahrain's active civil society has been on the back of polluters. Even schools have started exposing children to environmentally friendly practices and information, while the country's private sector fosters environmental responsibility for the community.
And now, the people of Bahrain have a government that is adamant about making significant progress towards sustainable development.
BELA as a Symbol of Courage for promoting Environmental Justice in Ne'er-do-well Bangladesh
BELA (Bangladesh Environmental Lawyers Association) is an NGO of lawyers, which was formed in 1992 in response to a global movement to protect and conserve natural environment while promoting environmental justice, lack of which have serious implications on rural based economies like Bangladesh. This organization emerged out of necessity of environmental equality in a country which at the time was barely three-decade old. Since its the foundation, the challenges facing BELA are profuse with hostile opposition and a tumultuous legal system. There are approximately 210 laws regarding environment and natural resource conservation in the country. Impressive for a country which is barely half a century old now. However, the process of effectuating those laws fall on the legal system. Due to a nascent legal system and politics mired with an ineffectual democratic process and uncertainty, steps to combat violations are usually gridlocked in an inefficient bureaucracy. Greedy conglomerates avail the lack of law implementation to operate in absolutely monopoly and with blatant disregard for rules and regulations. Naturally, they make no efforts to change a status quo from which they benefit greatly.
BELA seeks to bring notice and change to this lack of inefficient government operation which is adversely affecting environmental justice. Finding a case for environmental justice is a matter of perspective. In the case of Bangladesh, environmental justice would be protection against natural disasters and mass displacement, maintenance of natural resources, protection against health threats and maintaining the contemporary agronomy which is a source of livelihood for millions. We see that the problem lies both within the human rights framework and environmental justice framework. The environmental injustice is continuing due to the absence of civil and political rights such as a free trial and a safe environment. From an environmental justice framework which seeks to eliminate harmful environmental and social practices, there is structural racism since there are social and environmental decision makers who are involved in the disparities of environmental hazard.
BELA on a domestic level runs a lot like the Basel Action Network (BAN). Both are organized networks of activists dedicated to combating toxic dumping. The organizations make progress through challenging and lobbying extensively to change and implement the law to ensure it does not happen again along with ensuring environmental equality and is committed to engaging the economic opportunity structure in a fair manner. The only difference is BELA lacks the resources to establish such a vast presence in the environmental justice field and thus relies on morally conscious individuals to keep operations running.
Comprising of well-qualified and vehement lawyers along with a dedicated staff, BELA usually springs to action once it receives any grievances from local communities through any of its seven offices spread throughout the country. Most of these cases are brought to attention through grass roots level efforts. After finding a cause for environmental injustice, BELA uses the strategy of "information politics". The framing of the work and building of a case is presented as a contravention by the accused party along with local media coverage to disseminate the information to the public. Once there is admittance and recognition that a problem exists, the Constitution of the country is utilized intuitively to address the crime being committed. Since the country relies greatly on international remittance and trade agreements along with aid, leverage politics takes place. In 2003, BELA was awarded the global 500 rolls of honors at the United Nations Environmental Program. Its executive was awarded the prestigious Goldman environmental award for her persistent efforts in redressing people's sufferings among many others. These awards are not only positively conspicuous, but it further helps to form alliances and partnerships with organizations abroad who have similar motives. Maintaining these connections help the organization get more media coverage which may at times cause foreign governments and organizations to voice concern. Even if the Bangladesh government does not relent to international pressure from NGOs, it certainly relents to the bad publicity due to its economy earning on manufacturing and exports.
Rapid industrialization which has been stimulated by government lobbying and subsidies has made Bangladesh one of the fastest rising economies in Asia. However, in the process, an exploding population along with ill-equipped ministries and poor-planning has turned the country into a virtual wasteland. The country often ranks one of worst countries in global index of in air and water quality, with its capital city and financial hub Dhaka being named the world's most polluted city for the year of 2018. However, most worrisome of all is the indiscriminate dumping of waste in lakes and rivers which are spread throughout the outer skirts and low-income areas of the country and in communities inhabited by dwellers of low socio-economic status. First and foremost, a lion's share of the pollution is caused by the textile, leather and ship breaking industry. Combined, they account for most of the country's exports and the tycoons of these sectors hold the most senior portfolios in the government or are some of the country's most influential personalities. Where influence can be brought, organizations like BELA are usually snubbed by the government, and co-operation is a last resort to avoid court hassles. However due to the judicial nature of the work of BELA, the lack of a state mechanism to aid the disadvantaged and poor is compensated by BELA who usually attempts to fight these egregious violations pro bono. To understand why such an elevated level of pollution is tolerated and accepted, it can be compared with the various tactics government and industry officials applied to the Chester residents in Pennsylvania to keep them in the dark by applying highly technical languages in meetings. In one instance, a Chester residence was silenced when he asked about an incinerator to which the representative corrected him by using the interchangeable but more difficult term, "resource recovery facility" (the term is used in Luke Cole's and Sheila Foster's book From the Ground Up). In a similar condescending manner, people who are deemed less sophisticated or educated are told to be stoic and promised jobs and fortune. By the time they realize the results, it is too late. Unfortunately, it's a vicious repetitive circle in various parts of the country and poverty can be harrowing to the point that it can make one forget many things.
Since its formation, BELA has waged war against individuals and institutions whose presence in the country has given many an ambivalent feeling regarding what the outcome may be. Despite that, the organization has been continuously victorious. First, it came into spotlight in the 1990s when it successfully sued mayoral candidates of Dhaka for environmental violations. Once the court deemed it against public interest, it paved the way for the environmental guidelines in monitoring the adverse effects of election campaigns on the environment. In late 2000s, BELA further intensified their efforts to bring about proper change when they pursued legal action against the ship breaking industry of Bangladesh. Going against the ship breaking industry was a much more contentious and thorny issue. While the ship breaking industry completely refutes the claims of BELA, BELA has maintained its position by stating that it has no intention of ruining the ship breaking industry of Bangladesh but is determined to see that it operates lawfully by ensuring that toxic materials are removed before the ships are brought to the yard for dismantlement. In March 2009,the Supreme Court of Bangladesh ruled that ships entering the country for decommissioning must be "pre-cleaned" in line with The Basel Convention on the Control of Transboundary Movements of Hazardous Wastes and Their Disposal. One year later to the utter shock of the people of the country, it was found that the building of the BGMEA (Bangladesh Garments Manufacturers Exporters Association) was illegally occupying government owned land. To add to this repugnant discovery, it was found that a former Prime Minister had laid the founding stone of the building while another had inaugurated it. Besides the illegal occupation of land, the building was unjustly blocking a canal which was crucial to the water body movement of some of the main lakes in the city. BELA had taken a keen interest in this discovery and had worked to have the order to demolish the building expedited. Despite the court order for immediate demolishment and the BGMEA's move into building another lawful one, the illegal structure still stands today. This is a perfect example of impunity by organizations who flout directives of the government and the people.
BELA's use of judicial pressure along with disseminating information to the public has cemented a robust platform for the country's environmental justice. However, no matter how many NGOs and individuals try to redress such issues of magnitude, it will not make a permanent mark until and unless the government is enthusiastically concerned. Greed and corruption are cancerous and if they are not removed, they spread and poison others. An absolute reform is need be initiated not by any leader, NGO or party but simply by those effected: the people.
Can Recycling Really Solve The Plastic Problem?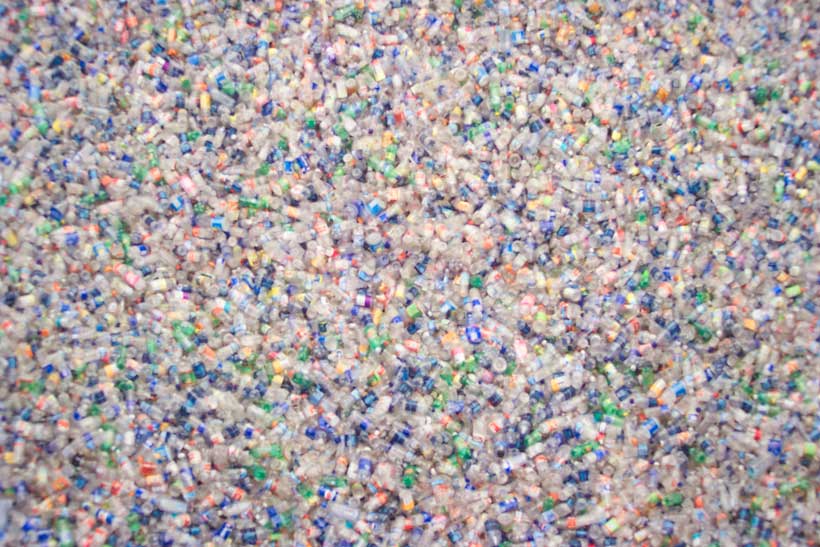 Authors: Meena Miriam Yust and Arshad M. Khan
The practice of recycling has everything to commend it: On a finite planet, it conserves resources; it is meretricious allowing us, as it does, to pin a mental merit badge on our chests as we ready the assigned recycling bin once a week; and it is an activity that is all good. We are saving the planet, albeit in a small way, from some of the excesses of the developed world. And when everyone does their share, the impact has to be unavoidably significant. Right. Or, does it?
If we examine what we recycle, that is paper, glass, metal cans and plastic, the junk mail and other paper discarded is the most copious but plastic is close. Almost all of it used to go to the developed world's great recycling bin in the east … China. It absorbed some 95 percent of EU recyclable waste and 70 percent from the US. But China began to grow its own domestic garbage with the growth of its economy. The consequences have not been unexpected. China announced a new policy in 2018, named inexplicably National Sword, banning the import of most recyclables, particularly plastics and contaminated materials.
Since then China's import of such recyclables has fallen 99 percent. Needless to say, metals and glass are not as seriously affected. For the American recycling industry, it has been a major earthquake. First, about 25 percent of recyclables are contaminated and not recyclable. Then there are plastic bags. Not only are these, too, not recyclable but they tend to jam up sorting machinery.
The sorting of waste sent to China had been taken over by families in port side communities. It became their livelihood, retrieving whatever fetched a price and dumping the rest. Piling up in ad hoc landfills, it washed down waterways into the ocean. They were not the only culprits. Thus we have had the phenomenon of whales being washed up dead, starved because stomachs were full of plastic — 88 pounds densely packed in the stomach of one found in the Philippines and 50 pounds inside another in Sardinia. China's ban on waste imports has been followed by Malaysia and Vietnam. In March of this year, India joined them.
As the outlets for their waste disappear and as most of the plastics are not recycled, self-reliance has been forced upon developed countries. All to the good for the environment, because it will also curtail the use of plastics out of necessity. The truth is only a fraction of plastic waste is recyclable, generally the white transparent bottles of which some are preferred. Most ends up in landfills. A 2017 study in Science Advances determined that 90% of plastics ever produced are still in the environment. Yet in the past six decades an estimated 8 billion tons have been produced. Moreover, the usage trend is upwards and in 2014 some 311 million tons were produced worldwide.
There is though a small movement to restore reusable bottles, and a company called Loop Industries may be on the right track. Their founders announced at the World Economic Forum in 2019 that they aim to return to the milkman model, reusing bottles for everything from edibles to shampoo and detergent. Loop has partnered with Nestle, Proctor & Gamble, PepsiCo, and other large companies. Perhaps, if we all return to the milk bottle model of the 1950s — refilling containers to be used again — there may be greater hope for the planet. The good news is, some towns and states have already banned single-use plastic bottles.
Another intriguing possibility is to use the millions of tons of crustacean shells discarded. Scientists are now able to extract chitin and chitosan from shrimp and lobster shells. Still in the research stage, the process has to be made industrially feasible, and there are also problems with hazardous waste as it uses potent chemicals like sodium hydroxide. Biodegradable chitin and chitosan can be used as plastic substitutes to make surfboards and anti-microbial food packaging. Scotland-based CuanTec has developed a bacterial method that has eliminated 95 percent of the sodium hydroxide and also cut energy use by a third as the bacteria do all the work. They use shells from the langoustines common in northern Europe, and have already signed a contract with the large UK supermarket chain Waitrose to supply flexible film for packaging fish. The film's antibacterial properties extend fish shelf life by three days.
An unexpected and more insidious source of plastic pollution is synthetic clothing. Researchers have determined that acrylic clothing may release more than 700,000 plastic fibers in a single wash. Polyester releases about 500,000 fibers, and a poly-cotton blend releases about 137,000. These fibers end up in the water we drink and the fish we eat. Making matters worse is the presence of microplastic at depths up to the 1000 meters, investigated by Choy et al in the deep waters of Monterey Bay using a remotely operated vehicle (ROV). The ROV collected the samples at ten different depths. Maximum pollution was found, surprisingly, not at the surface but from 200 to 600 meters below. They also collected red crabs and found plastics in the gastrointestinal tract. Giant "sinkers," the particle filtering mucous houses used for feeding by larvaceans and discarded after use, were collected at depths ranging from 251 to 2967 meters to overlap and extend the range of the research. All contained microplastics. Clearly, ridding the oceans of plastic pollution is an almost unsurmountable problem.
Japanese manufacturers have come up with a washing machine filter to catch microfibers, which may provide some aid if more widely distributed. Yet we still do not know the efficacy of such devices. Curbing the problem at the source is still the most sensible if we wish to sustain the planet. It is up to us.
Returning to the cheap, convenient and therefore ubiquitous plastic bags, there is hope for now there are several different types: the most common are conventional plastic bags, then there are compostable bags designed to be recycled in industrial composters, biodegradable bags, and two types of oxo-biodegradable bags. The latter degrade in open landscapes or on water surfaces like oceans. None degrade too well in landfills. There is, however, another problem with compostable biodegradales: to repel water and oil these have in them perfluoroalkyl and polyfluoroalkyl substances in which an hydrogen atom has been replaced by fluorine. Known as PFAS, these persistent chemicals leach out of the plastic and remain in the compost to be absorbed by plants and later by humans to accumulate in their bodies.
However, it's back to landfills for the non-recyclables. In 2015, the US alone produced 34.5 million tons (or 13 percent of total municipal solid waste) of plastic waste from which a small fraction (9 percent or 3.1 million tons) was recycled, 5.4 million tons was incinerated with energy recovery and about 26 million tons ended up in landfills. Burning reduces volume by 87 percent. However, open burning produces pollutants including dangerous dioxins, so safe combustion requires a contained environment.
Unless there is a change, the plastic problem appears likely to keep growing. In 1950, the world produced only about 2 million tons compared to over 300 million tons in present times. The UN has taken a first step by adding plastic waste to the Basel agreement on hazardous waste — 187 countries have signed up, the US under the Trump administration remains an exception.
Engineering institutions have become aware of the problem and are educating their young members. As reported in their July 2019 issue of IET Member News, the British electrical engineering professional body has two competitions sponsored by Greenpeace and Greenseas. For the Greenpeace prize, teams have to come up with methods, technologies and alternative delivery systems to reduce plastic packaging in supermarkets. And the Greenseas challenge requires competitors to develop a robotic machine to clear beaches of plastic cigarette stubs. The machine has to be large enough to collect a reasonable amount and painted brightly to attract attention and inform the public of the problem. Then there is OceanX Group, headed by a young engineer, that is developing automated monitoring and cleanup technology to remove plastic from waterways and better to detect sources. It employs artificial intelligence including drones.
The inescapable upshot of all of this is a need for education.  Sorting recyclables initially and disposing non-recyclable material into the curbside waste bin could save energy later, and many man-hours.  Changes in the kind of plastic material produced may also help.  For instance, just reducing the coloring used in plastic bottles eases recycling as these additives are expensive to remove.  Also tax incentives for manufacturers can only aid recycling efforts.  However, the now evident danger to the food chain begs including the cost of safe disposal (like controlled combustion for example) in the price of items.  Above all, the total amount of plastic generated can no longer keep increasing; it has to be reduced.  
Author's note: This piece first appeared in CounterPunch.org