Remote Weapons Come of Age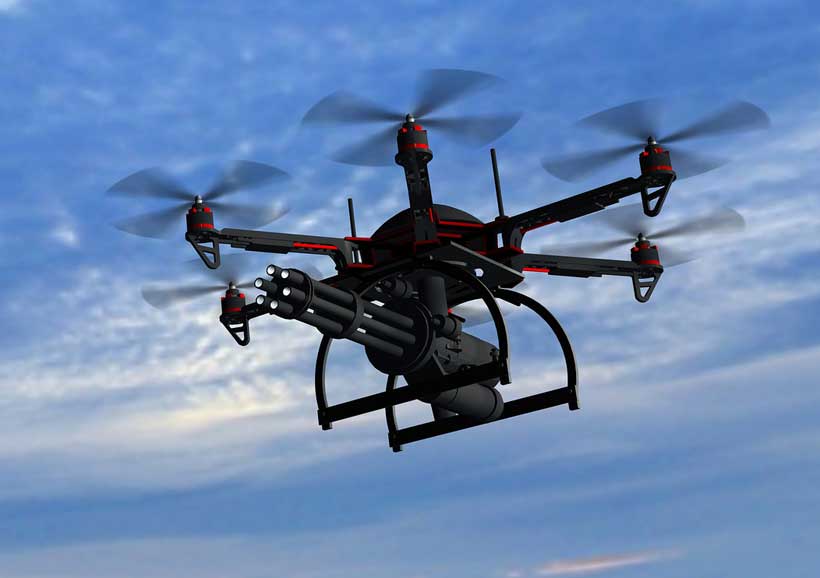 During a military-related event on Aug 4, Venezuelan President Nicolás Maduro came close to being assassinated by a pair of drones. While Maduro escaped unscathed, the attack managed to injure seven soldiers. Various media outlets noted that this was the first known drone assassination attempt on a president. This development was however long in the offing.
The type of drone used in the Venezuelan attack was reportedly a DJI M600 model that can be ordered online for $5,000. Each drone allegedly carried 1 kg of C-4 plastic explosives which itself can be confected from online DIY tutorials – if one knew where and how to look for them.Imagine what would happen if a few C-4 laden drones crashed into an oil tanker truck at a congested traffic stop or an oil refinery itself?Or even a crowded children's playground? A month since the assassination attempt on Maduro, terrorists in Syria's Idlib province have begun using drones against Russian military bases in the region.
These incidences were preceded by an alleged drone attack on Abu Dhabi's international airport in late Julyby Yemen's Houthi rebels.  According to rebel sources, the domestically-built Sammad-3 drones were launched and guided through 1,500km of mostly Saudi and UAE airspace before reaching the airport.This incredulous feat continues to raise many questions. Do Houthi rebels really possess such technology and navigation support systems to execute this feat? Or were they aided by a state actor? It is also within the realm of possibility for a few rebels to slip quietly across the porous Saudi-Yemeni border and assemble weaponized drones from smuggled kits nearer to the airport.
This ominous form of remote-terrorism is compounded by the relative anonymity enjoyed by the perpetrators. While the study of remote killings had, up till now, focused on cyberattacks in hospitals or nuclear power plants, the use ofdronesfor assassinations have finally crossed the boundaries of fictional bestsellers and movies into an emerging global threat.
Drones can be used for any variety of nefarious activities. Some drones can see through walls and generate high-resolution 3D images of targeted structures or record passwords clacked on a keyboard in a secure high-rise office. It can be used to transport contraband, particularly narcotics, munitions and small arms across the US-Mexico border or be adjusted to make a special delivery all the way to Trump Tower. US President Donald J. Trump should perhaps scale up the projected height of his fabled wall.
Net-centric devices, including drones,will emerge as a major social disruptor in the coming years unless new regulations are drawn up to add extra layers of security to the information grid. Otherwise,hackers may find a way to crash planes into skyscrapers or get a robot sex doll to administer a terminal climax. The possibilities are endless. Here is where the Internet of Things (IoT), Industry 4.0, cryptology and psychopathology meet at the confluence of a terrifyingly complex reality.
From now on, we may see increasing calls to restrict the sale of drones that can operate beyond a maximum 200 to 500 metre radius. However, there are many ways to circumvent these restrictions. The advent of 3D-printed drones, just like 3D-printed guns, will pose new challenges to law enforcement agencies worldwide.
Eventually, the ongoing drone revolution may lead to renewed calls for greater Internet surveillance as well as a raft of drone-specific laws that will include mandatory licensing regimes. Drone enthusiasts may be required to attend drone piloting schools as a prelude to obtaining a license. Similar to vehicular licenses, drone permits can be revoked if users indulge in risky or anti-social activities.
But how does one prevent the transmission of a variety 3D-printable drone designs through cryptographic channels? If secure blockchain transmissions are good enough for Bitcoin, they will do equally well in an underground, cyber-facilitated illegal weapons industry.
The drone security solutions market is projected to be worth up to $2 billion by 2024.Several companies are already developing technologies that can detect and commandeer unauthorized drones in private or restricted airspace through radio frequency jamming and denial-of-service attacks.
However, a combination of swarm intelligence and drone-mounted electromagnetic pulse devices would be able to "jam the jammers" and neutralize anti-drone solutions. Technologically-savvy subversives will be a step ahead in the future net-centric battle space. Countermeasures developed will be protracted, expensive and based on hindsight. In the meantime, techno-subversives will work on new ways to breach defences that are still in the theoretical stages.
Security gurus therefore need to undertake regular risk foresight to think ahead and out-think the perpetrators of future forms of net-centric subversion. This is the real tricky part. The prevalent global talent identification regime is incapable of spotting those endowed with anticipatory or "metic intelligence" in this area. The open source domain – the fertile data mining ground for OSINT analysts – is equally disappointing with its mounting e-waste of suspect or toxic information.
Google search, for instance, is no longer as effective and accurate as its previous iterations. It is increasingly pandering to psychologically fragile snowflakes and ideological pansies whose flaccid viewpoints are prioritized in search results. Information integrity is being continuously sacrificed at the altar of fake news and political correctness — all for the sake of short-term political capital.
Ironically, the very "data smog"that facilitates political chicanery may turn out to be the ideal smokescreen for hi-tech subversive activities. This will have future implications for democracy – nominal or otherwise – as fake news societies would be at the forefront of technology-mediated discontent.
How AlQaeda and ISIS Teach Central Asian Children: Different Methods, Common Goals
Some Western countries mistakenly think that the al Qaida-linked Salafi-jihadi groups from Central Asia and Chinese Xinjiang are fragmented, weak and less dynamic; therefore they do not pose a big threat compared to the Islamic state.However, in-depth study of their activities and ideological doctrine shows that the Central Asian al Qaida ally groups today are actively engaged in the ideological education of children and youth, which in the future will become faithful fighters of the global jihad.
The following comparison covers the methods of ideological education of Central Asia's children and youth, and their use by ISIS and al Qaeda to achieve their goals.
It is known that during the bloody reign of the Caliphate, more than 10 thousand citizens from Uzbekistan, Tajikistan, Kyrgyzstan, Kazakhstan and the Uyghurs from northwest China fought on the side of ISIS.Many of them made a Hijrah (the migration of Muslims for Jihad) to Iraq and Syria to "protect the values of true Islam" and brought their families with small children there.Subsequently, some of these children entered the battalion 'Cubs of the Caliphate' and became protagonists in the Islamic State's Propaganda.
According to my statistical research, in 2013-2018, more than 55 video, audio, and text materials were released by the Islamic State's media wings with the participation of Central Asia's children in Arabic, Uygur, Uzbek, Russian, Kyrgyz, and Tajik.After the fall of the Caliphate, propaganda videos with the participation of Central Asian children almost ceased.But the ideological "virus" ISIS continues its mutation among the youth of the former Soviet republics.
With the diminishing possibilities of the Islamic state's media resources, the propaganda and ideological activity of the al Qaida-linked Central Asian Salafi-jihadi groups have recently increased in contrast.As is already known, the Uzbek militants of Katibat al-Tawhid wal Jihad (KTJ) and Katibat Imam al-Bukhari (KIB), as well as Uyghur jihadists of the Turkestan Islamic Party (TIP)from the Chinese province of Xinjiang are affiliated with al Qaeda.All three groups regularly publish propaganda videos of children from the Syrian province of Idlib where they are fighting against the regime of Bashar al-Assad.Since 2013, al Qaeda has posted about 30 videos, audio and text materials in which Central Asia's children made up the main plot.
It should be noted that in Syria and Afghanistan about 200 Uyghur and Uzbek children are now being raised, whose parents are associated with al Qaeda.Many of them came to the Middle East with their parents. However, among them, there are those who were born already in Syria.
Common aspects of the ideological school of al Qaeda and ISIS
Based on a comparative analysis of video, audio and text materials regarding the participation of Central Asian children, it is possible to point out the common and specific aspects of the alQaeda and ISIS ideological schools, and what different methodologies they use in raising children and youth.
The main common characteristic of the curriculum in al Qaeda's and ISIS' madrasas is learning the Quran by heart, Tawhid (monotheism), Fiqh (jurisprudence), Salat (prayers), Aqidah (creed), Hadith, and Sura (life of Prophet Muhammad).
The second common feature in the education of Central Asian children in alQaeda and ISIS' camps is the call to Jihad.The doctrine of Jihad is the main place in the ideology of both Sunni terrorist groups, and accordingly, in the madrasas and training camps, children are brainwashed from early childhood with ideas of holy Jihad.Imams explain to children in detail about all forms of Jihad and the sacred purpose of the Shahid (martyr).As a result, children after training in such religious schools, as a rule, replenish the "reserve fund" of ideologically hardened jihadists.
The difference between alQaeda and ISIS in the education of children and youth
A sharp ideological confrontation between the two main Sunni groups has escalated into armed conflict, which also affects the education of the younger generation of Islamists.To achieve victory in the struggle for hegemony in the global jihadist movement, the ideologists of al Qaeda use all means, including children's education in madrasas.
Al Qaeda-sympathized Uzbek and Uyghur imams in madrasas in Syria tell children about the enemies of Islam, which they ranked on a par with the "Kafir regimes" of the USA, Russia and China also the Kharijites (those who defected from the Ummah and rebelled against the Caliph) of the Islamic state and its leader Abu Bakr al Baghdadi.
KTJ and TIP opened several madrasas to teach their children in Uzbek and Uyghur languages on the territory of the so-called "Liberated land of Sham", which is controlled by Hayat Tahrir al-Sham (HTS), former al-Nusra Front.KTJ on the Internet often disseminates information about the activities of two madrasas: the Abdullah ibn Abbas Madrasa and the Umar ibn al-Khattab Madrasa.
Also, the Uyghur Salafists of TIP own several madrasas in in Jisr al-Shugur in northwestern Syria.This was possible thanks to the fact that the Uyghur and Uzbek jihadists live compactly and separately in last major rebel stronghold of Idlib.In accordance with the guiding doctrine of al Qaeda, they have skillfully adapted to local conditions, and have virtually no conflicts with the local Arab population.
As is known, during the ideological confrontation, al Qaeda leader Ayman al-Zawahiri accused ISIS of excessive cruelty towards other Muslims, an unjustified using of Takfir (accusation of apostasy), ignoring the high goals of the Shari'a, which split the Mujahideen ranks.In 2015, the ideologues of al Qaeda even published a special book entitled "The Islamic State is the succession of tyranny and corruption," in which they raised the problem of excessiveness in Islam (Ghulu fid-deen) and called al-Baghdadi to moderation.Zawahiri brought to mind him the Hadith, in which Prophet said: "Beware of ghulu (excessiveness) in religion, for indeed, what devastated those before you was ghulu in religion."
ISIS spokesman Abu Muhammad al Adnani replied that the Caliphate did not swear al Qaeda because it was not appropriate for the State to swear organizations. As a result, ISIS began to use mass executions and public beheadings with incredible cruelty.Unlike ISIS, al Qaeda advocated a more gentle approach to convince local Muslims to accept its views and not force them to do.Ayman al-Zawahiri noted that it is impossible to unite Muslims, trying to impose their power on them with the help of violence.
Indeed, during the peak of his reign in 2015–16, ISIS released dozens of videos with the participation of Central Asian children, who not only taught the Quran in the madrasas, but also cut off the heads of prisoners, executed "kafirs", and blew themselves up as martyrs. Central Asia's children were integrated into the military machine of the Caliphate as cruel executioners and suicide bombers, becoming an ideological tool in the struggle for leadership in the global jihad.
The ideological differences between the Islamic state and al Qaeda manifested themselves with the example of teaching children in madrasas.The Uyghur and Uzbek jihadists of TIP, KTJ and KIB, in organizing the teaching of children in the madrasas, took into account the recommendations of their spiritual leader Zawahiri to show a sense of practicality, pragmatism and not to demonstrate excessive cruelty.
When analyzing video plots, the "peaceful nature" of the educational process stands out and the excessive cruelty of the students of the madrasa does not appear.For example, in the Abdullah ibn Abbas Madrasa, in addition to studying the Quran, children also study mathematics, Arabic and Uzbek languages, military science and sports.Imam says that the madrasa is fully equipped with books and textbooks, and books on the Uzbek language brought from Central Asia.According to him, the goal of training is to bring up a new generation of educated and highly intelligent warriors of Allah so that in the future they can resist the technological know-how of the West and defeat the enemies of Islam.
Another video shows the educational process in the Umar ibn al-Khattab Madrasa, where the Uzbek children study among local Arab children. For Uzbek children, a bus-service has been organized that to take and pick children up from Madrasa.
On October 29, 2018, TIP published a video entitled "Protectors of the Quran", where Uighur children demonstrate excellent knowledge of the Quran, social science classes, swimming in the pool, exercise and military training.The Imam tells them about the atrocities of the Chinese authorities against the Uyghur Muslims and sets the task that they must liberate the lands of East Turkestan from the yoke of Beijing in the future.An analysis of these videos shows that in madrasas, the learning process is organized according to the concept of al Qaeda and the upbringing of children is conducted according to its ideology.
The USA is the main enemy for al Qaeda-backed Central Asia's jihadists
The fall of the Caliphate revealed that Ayman al-Zawahiri had strategically calibrated the priorities of al Qaeda and its affiliated groups from Central Asia, and managed to implement an action plan that allowed them to survive in the struggle for leadership of the global jihad.For him, it is important not the seizure of territories or the creation of his own state with Sharia rule, but the process of jihad against the USA and its allies, and the widespread of al Qaeda ideology in the Islamic world.
Al Qaeda's tactic is that it tries not to draw enemy's fire, slyly and prudently leads the game on its own survival, fundamentally creates its own ideological infrastructure and persistently teaches the next generation of jihadists.
The activities of TIP, KTJ and KIB showed that over the past five years the influence of al Qaeda among the Salafis of Central Asia has increased significantly. There is not only the rejuvenation of al Qaeda militants, but also the ideology of global jihadism is rejuvenating.
In his manifest address named General Guidelines for Jihad, Ayman al-Zawahiri outlined al-Qaida's priority task of fighting against the far enemy – the United States and its allies.According to him, the local regimes and other Islamic movements (Rawafidh, Ismailis, Qadianis, and deviant Sufis, etc.) are nearby enemies for Al Qaida. He urged not to attack the "nearby enemies", but instead focus on fighting the "far enemy."
There is no doubt that TIP, KTJ and KIB will firmly adhere to the strategic line designated by Zawahiri.For them, the main priority remains a blow to the US and its military, diplomatic missions near the conflict zones in the future.But they are not in a position to carry out such an operation now and so far securely hide their true intentions.Therefore, the US should not underestimate the potential threat posed by the al Qaeda-affiliated Central Asian Salafi-jihadi groups
The relations between Malta and Libya and economic crimes inside Libya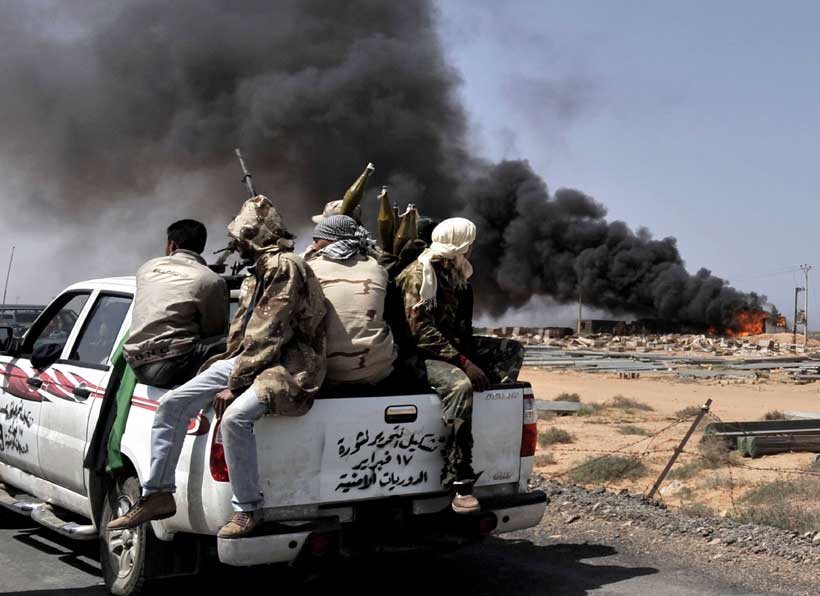 Since the beginning of hostilities against Gaddafi, operations – carried out mainly by the French intelligence services -started from Malta to send weapons, intelligence, instructors and trainers to the "rebel" forces in Cyrenaica who were fighting the Rais.
The French military reached the coast of Benghazi with two nuclear submarines and the Brigade Action of the intelligence services, while the links had already been established abroad, and sometimes just outside Rome – even with the help of the United States.
I also watched the first internal documentaries of the anti-Gaddafi rebel forces, trained with materials and means which were usually available to the best hit squads of the Western intelligence services.
It was hard to believe how the Libyan "rebels" were so able to use very refined weapons.
The French agents also used "covert" flights to monitor the arrival and distribution of weapons, especially to avoid they could end up in the hands of the wrong people. Since the first attacks in Tripoli, the French agents had also provided to their "rebels" as many as 9.1 billion US dollars of weapons and had later continued to supply other weapons to their local champions, for large sums of money and always using Malta as a base.
The preferred channel of the French agents was General Abdul Fatah Younis Al Obeidi, who had been the Head of the Libyan National Liberation Army, a force of Cyrenaica made up of approximately 13,000 soldiers originated from a tribal rebellion within Gaddafi's army.
Yunis Al-Obeidi, however, had been murdered on July 28, 2011 near Benghazi.
As reported at the time, he had probably been killed by jihadists, who had already penetrated the pro-Western "rebel" armies – a 1968-style stupid terminology that immediately reveals what the operational and intelligence culture of Western politicians is.
Nevertheless, according to Wikileaks data, the United States also knew that Yunis was a very secret contact with Saif Al-Islam Gaddafi, while it was very likely that the 9 billion US dollars for the French weapons sold to Malta came from Gaddafi's frozen accounts in Belgian banks – accounts not yet fully investigated.
On the one hand, France was afraid that – after the fall of Gaddafi's regime, the various Libyan "revolutionaries" could carry out a series of terrorist actions directly in France, but hence why promoting the anti-Gaddafi insurgency? We will never know.As Ennio Flaiano used to say, also stupidity has its mysteries and unfathomable depths.
On the other hand, France heavily controlled the migrant networks, already active at the time, and finally selected their forces of reference mainly to avoid the US hegemony in the fight against Gaddafi.
Nevertheless, everything started from Malta, which always acted as a support base and a remote intelligence and economic control area.
In fact, since its establishment, the Government of National Accord (GNA) secretly granted to France 35% of Libyan oil to thank it for its support in the "liberation" struggle. A 35% which added to the already used 15% of oil processed regularly by Total, much more linked to the French intelligence services than ENI is to the Italian ones.
France officially supports the National Transitional Council of Libya (NTC) (as well as Khalifa Haftarin Cyrenaica) and, in fact, believes that the issue of migrants – which financially also takes place in Malta – shall be central to Libya's future economy: in fact, France believes that the issue must be solved only on the spot, namely in Libya.
This means that the refugees present on the Libyan territory, who possibly passed through the areas controlled by the French Armed Forces to Agadez and elsewhere between Chad, Niger and Mali, can be divided as it still happens today: since 2011 as many as 696,000 migrants have fled to neighbouring countries, such as Tunisia, Egypt, Niger, Chad, Algeria and Sudan, while other 30,000 ones have left, by sea, to Italy or to Malta.
The migration issue that is solved on its own and to Italy's detriment – this is the French strategic idea.
Many other migrants have reached Italy through other ways, often certainly not unknown to many of its traditional allies in Europe.
Great Britain, the other actor of the anti-Gaddafi conflict besides France, carried out a set of military actions between Zilla and Southern Libya – starting from Malta and with a series of forward bases along the coast – to collect and expatriate mainly non-British oil workers – the imaginary core of some hit squads active in the anti-Gaddafi "revolution".
Coincidentally, the airlift – useful for 150 foreign operators in the Libyan desert – was always based in Malta.
The Libyan oil smuggling from the coast of Tripolitania and Sirte to many small ports in Malta continues – a trafficking that, under the cover of the Sicilian Mafia and of some Maltese politicians and members of Parliament, has permitted annual earnings of over 82 million euros.
This was exactly what the investigative journalist Daphne Caruana Galizia had been dealing with before being killed in a car bomb attack – a technique well known to the Sicilian Mafia clans.
The oil is supposed to come from the port of Zuwara, mainly with the support of Ben Khalifa's Libyan militia, but the oil hidden in vessels suitable for fishing and later sent off Malta's coast – with ship-to-ship transfers – arrives at the ports controlled by the same Maltese company and is distributed throughout Europe in a traditional way.
The Maltese fishermen of Marsaxlokk have often noted how the ship-to-ship exchange of oil cargoes has never been stopped by the Maltese maritime police authorities, while the (fake) certificates held by the oil traffickers refer to products originating from "Saudi Arabia".
Moreover, the Italian law enforcement agencies have well-grounded reasons to believe that the fake certificates have been regularized by a Maltese notary public and also signed by a Director of the Maltese Ministry for Foreign Affairs.
All this in favour of well-known Mafia families and clans from Catania.
According to local insurance experts, oil smuggling costs Libya at least 750 million US dollars a year, which is equivalent to the commercial tampering of 35-40% of the Libyan oil extracted every year.
Another issue to be analyzed in depth at the next conference on Libya.
Furthermore, the Italian and non-Italian investigators report that the Maltese smugglers, jointly with many Libyan ringleaders, always devise new traffic routes and new methods to conceal their trafficking, with a route that currently prefers the small ports in Southern Spain so as to later head for Cyprus.
Initially, until 2011 hashish left mainly from the Moroccan coast, with small ships (as is currently the case for migrant trafficking) and arrived directly on the Southern or Eastern-Southern coasts of Spain.
After the famous "revolution" against Gaddafi, currently all hashish leaves from Tobruk, where the big stacks of hashish for smoking are stored and protected by local militiamen.
Then the Sicilian Mafia clans distribute these loads in Italy and in the rest of Europe.
Nowadays, however, there is still something new: while, in the past,drugs were brought to Europe by large ships, often owned by Syria, now the small loads of drugs are transferred from the Libyan to the European coasts by Italian or Maltese fishing vessels, which later leave their royalties in the Maltese banks.
The mechanism is always the same: on the high seas, hashish is transferred from smaller to larger ships.
The same holds true for the illegal trafficking of cigarettes- an old Mafia business which, however, is always a source of excellent profits.
In this case, the third port used by smugglers is still the port of Bar in Montenegro.
It was the area where Slobodan Milosevic was hidden, while everyone was looking for him elsewhere, although NATO knew where he was.
In the past, smuggling – somehow permitted by Gaddafi for his most trusted friends – was mainly related to lawful goods, but rare on the Libyan market, while – after 2011 – smuggling has been no longer focused only on goods not available on the Libyan market, but rather on clearly illegal goods (weapons, drugs) and migrants.
The Libyan economy, however, is still a war economy, where the predatory and violent actions prevail over all the others.
Nevertheless, it is above all the smuggling of migrants that is still essential for Libya's internal economy, regardless of the area considered.
In fact, in 2017 the Libyan factions obtained almost one billion US dollars from migrant trafficking, while in the current year they have already gained 985,000 dollars of net income, by using other routes and other methods.
According to the Libyan offices, 30% of the oil used for transport is traded illegally, with as many as 105 phantom distributors, while the oil for other types of consumption is traded illegally via Darfur or South Sudan to the sub-Saharan rich marketnot covered by large distributors.
Diesel is usually stolen at sea and later sold to Italian and other European distributors by people in contact with the Libyan gangs.
Every year 18% of the proceeds from Libyan oil is hence left in the hands of smugglers.
With specific reference to drugs, after 2011 Libya has become a point of transit, but also of consumption (as is currently the case with Afghanistan), particularly for heroin and cocaine, while there are signs that the internal market for methamphetamines is spreading, which are widely traded also towards Italy and the Spanish ports.
Moreover, the executives of the Central Bank of Libya in the Tobruk Parliament have accused as many as 24 foreign companies and 44 Libyan companies of being involved in currency trafficking from the areas for cash collection in Libya to the Maltese banks and, sometimes, to Cypriot and Spanish banks.
Hence this is the link between the EU illegal economies and the criminal economies of Libya, divided into factions fighting one another at military, but above all at economic levels, while the State disappears or is divided into two parts.
Cyber Terrorism and its Securitization in Pakistan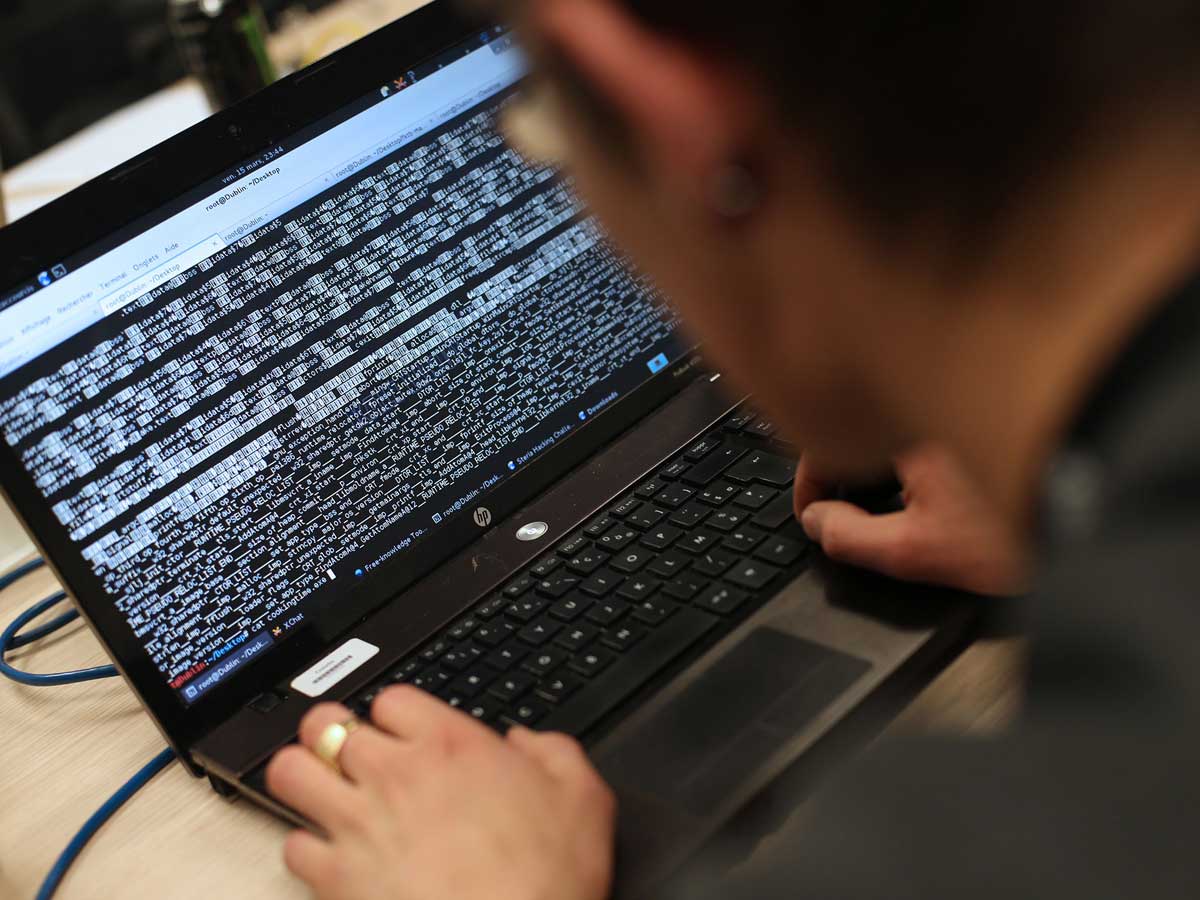 One of the biggest threat of 21st century is terrorism, all states whether developing or underdeveloped are equally getting affected by it.  The alarming new component of terrorism is its spread in cyber space. Cyber space is a virtual world where all essential sectors of national life of state have presence and thus, it makes it an attractive target for terrorist groups which are driven by political agenda. The common difficulty in identification of terrorist is that they blend in with general population and are thus harder to identify. This benefit of anonymity is also present in cyber space that terrorist are utilizing all over the world to spread their ideology, carry out their recruitment process and to generate funding.
In this era of globalization cyber space allows a person sitting in one end of the world to carry out action in other part of the world without even being identified.  All person might need to carry out such an action is access to information technology and knowhow. Owning to the fact that information technology is easily accessible and its knowhow is not some secret, makes it excellent medium for state and non-state actors to carry out malicious activities against other states and non-states actors. Threat of terrorism or cyber terrorism is from which no country is safe, even most secure countries with world largest armies. However, countries such as Pakistan which are unfortunate to be located in a region that is prone to all types of conflicts whether they are traditional or non-traditional; are more exposed to threats like cyber terrorism. According to scholars cyber terrorism could be defined as "Cyber terrorism is socially or politically illegal attack on computers, network systems and stored information for political gains".   Although, there are no mass events of cyber terrorism reported in Pakistan but according to former NSA contractor Edward Snowden, Pakistan is the second most spied on country and NSA has intercepted more than 13.5 billion pieces of information from Pakistan. But, if one talks about cyber terrorism specifically in Pakistan, many terrorist organizations are running their recruitment pages and financial set-up electronically.
These groups and their online presence is serious issue because through these pages, websites, blogs and video they spread hate, sectarianism, violence and messages to overthrow the governments. Absence of strong filters and blocking mechanisms is helping these organizations to carry on their malicious activities. Pakistan is already fighting against terrorism by conducting military operations on state level. In future when it would become harder for terrorists to launch physical activities against state they will move towards the unguarded territory of cyber space. So, it is necessary for Pakistan to nip the evil in the bud.
So far to stop the cyber terrorism different govt. in Pakistan have taken few actions but most of these actions are to regularize different crimes that are taking place in realm of cyber space. Such initiatives include Pakistan Telecommunication Reorganization Act 1996, Electronic Transaction Ordinance 2002, Payment systems and Electronic Fund Transfer Act 2007, Electronic Crime Ordinance 2007, Cyber Security Strategy Bill, Prevention of Electronic Crime Bill and National Action Plan.
However, due to lack of proper institution handling emerging threats in cyber space implementation of these legislative measures is very weak reason being the politicization of the issue of cyber security rather than its securitization. It is true that security measures taken by states in arena of cyber security fall under the grey area where they step on the human liberties but security comes with the price. To securitize Pakistani society from the evil of cyber terrorism it is necessary that strong executive measures shall be taken, separate institutions shall be made to handle all threats emerging from cyber space because one small branch under one federal investigation authority is not dynamic enough to handle threat of cyber terrorism.