Qatar among 10 Most Open Visa Countries in the World
Qatar has become the most open country in the Middle East and the 8th most open in the world in terms of visa facilitation. The World Tourism Organization (UNWTO) recently updated its visa openness rankings, confirming Qatar's recent visa facilitation improvements including allowing nationals of 88 countries to enter Qatar visa-free and free-of-charge.
Actions Qatar has taken to improve visa facilitation include introducing an online platform for efficient and transparent visa processing and e-visas, as well as a free 96-hour transit visa doubling the time stopover passengers can remain in the country.
As a result of these measures, Qatar's visa openness ranking has leapt to 8th in the world from 177th back in 2014. Since the introduction of these changes, year-on-year arrivals from India have grown 18%, from China 43% and from Russia a huge 366%. None of these markets now need a visa to visit Qatar.
In 2014, Qatar commissioned a visa facilitation study for the country, which UNWTO prepared based on its global openness data. "Qatar has implemented and overachieved the recommendations of the study, setting an example by spearheading safe and seamless travel, enhancing the visitor experience and better placing itself to improve mobility for its citizens," said UNWTO Secretary-General Zurab Pololikashvili.
"Openness and ease of access are crucial elements of the visitor experience. We have committed to making it a seamless experience, even as visitors plan their journey. We will continue to work with our partners on streamlining the immigration process at Qatar's ports of entry, as well as ensuring that all visitor visas and visa procedures are electronic," said Hassan Al Ibrahim, Qatar Tourism Authority's chairman.
UNWTO measures the mobility of citizens based on their ability to travel seamlessly to other countries. While Qatar currently ranks 106th in the world in terms of mobility, 20 of the countries benefiting from the Qatari visa waiver are already reciprocating, enhancing the mobility of Qatar's citizens.
Facilitating seamless travel is crucial to the continued promotion of tourism as a development vehicle and potential pillar of achieving the 2030 Agenda for Sustainable Development.
Qatar's travel facilitation improvements coincide with progress made in visa facilitation worldwide. For example, Belarus recently made visa-free travel available for 30 days to citizens of 74 countries travelling through Minsk airport. UNWTO's global visa openness index score has increased from 31 in 2014 to 37 in 2018.
Regulation Catches up with Innovation: The Case of Short-Term Rentals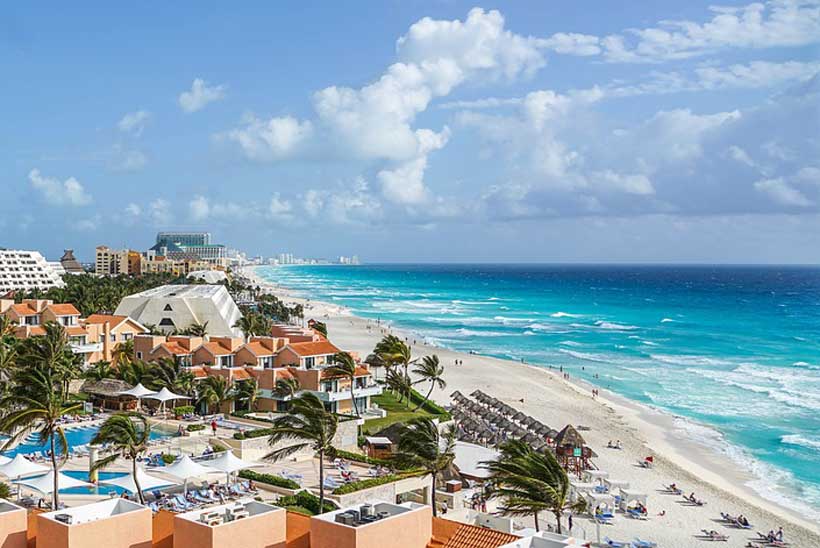 The World Tourism Organization (UNWTO) has published the first systematic overview of how both national governments and local authorities are addressing and managing new business models in the accommodation industry. The so-called "sharing economy" has experienced significant growth over recent years and is poised to outpace the growth of traditional accommodation. Drawing on case studies from around the world, "New Business Models in the Accommodation Industry" analyses existing rules and regulations for the sector.
Drawing on 21 global case studies, the new UNWTO report notes that most of the measures implemented refer to areas of 'fair competition' and 'consumer protection', specifically measures related to taxation and registration and permits In comparison, measures relating to 'planning and sustainability', are less commonplace. At the same time, the report highlights the challenges destinations face in implementing rules and regulations, with a lack of local capacity and a lack of clarity over whose responsibility it is to monitor and regulate short-term tourist accommodation.
Commenting, UNWTO Secretary-General Zurab Pololikashvili said: "There are significantly more regulations than we thought and it is encouraging to see destinations taking the initiative. However, many challenges remain, including the practical implementation of rules and regulations relating to the short-term tourist rental market. Good governance and effective cooperation between the public and private sectors are key to successfully meeting these challenges."
Case studies analysed for the "New Business Models in the Accommodation Industry" include European countries such as the Netherlands, Italy and Spain, which are home to some of the world's most popular cities for tourists, as well as countries in the Americas such as Mexico and from across Asia as is the case of Japan.
The report was produced with the support of the Secretariat of Tourism of Mexico.
U.S. Moves Closer to World Tourism Organization with Landmark Meeting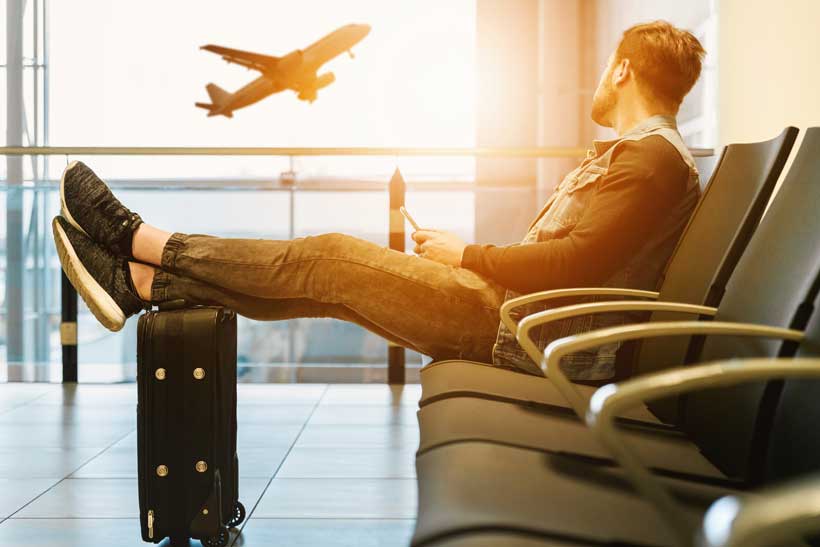 A high-level delegation from the United States Department of State has met with head of the World Tourism Organization (UNWTO) as the country moves closer to rejoining the United Nations specialized agency for tourism.
Assistant Secretary of State for International Organization Affairs Kevin Moley and Assistant Secretary for Economic and Business Affairs Manisha Singh were welcomed by UNWTO Secretary-General Zurab Pololikashvili, following up on the announcement that the USA is exploring rejoining UNWTO, of which it is a founding member. The two parties enjoyed productive discussions as the terms of membership are being finalized.
This is the highest level visit of a US delegation to the UNWTO headquarters registered so far. In June of this year, the United States used the occasion of the UNWTO Executive Council meeting to confirm it is exploring the possibility of rejoining, stating that "the UNWTO offers great potential to fuel economic growth in the U.S. tourism sector, create new jobs for American workers, and highlight American travel destinations".
UNWTO Secretary-General Zurab Pololikashili underscored that "it is extremely encouraging that the United States has clearly signaled its intention to rejoin UNWTO and support tourism as a key driver of job creation, investments and entrepreneurship and safeguarding natural and cultural heritage the world over".
ADB Starts Second Eco-Tourism Project for Mongolia's National Parks
The Asian Development Bank (ADB) and the Government of Mongolia today wrapped up one successful eco-tourism project and embarked on a second project aimed to help Mongolia benefit from a boom in domestic and overseas tourists while safeguarding the environment.
Mongolia's Deputy Speaker Mr. Enkh-Amgalan Luvsantseren, the Minister of Environment and Tourism Mr. Tserenbat Namsrai, and the Governor of Khuvsgul Province Mr. Ganbold Lkhagvasuren gave opening speeches at a final workshop for the Integrated Livelihoods Improvement and Sustainable Tourism in Khuvsgul Lake National Park Project. This was followed by an opening ceremony for the Sustainable Tourism Development Project. The workshop and opening ceremony also gathered local government officials, community members, experts, and ADB staff.
"Our projects aim to help develop the tourism sector in Mongolia to help diversify the economy and create jobs. But we want to ensure that is done sustainably so that local livelihoods and the often fragile environments are also protected for the long term," said Mr. Mark Bezuijen, Senior Environment Specialist for ADB and the team leader of both projects.
The Integrated Livelihoods Improvement and Sustainable Tourism in Khuvsgul Lake National Park Project, funded with a $3 million grant from the Japan Fund for Poverty Reduction, helped build local tourism activities, improve livestock and pasture management, and strengthen waste management around Khuvsgul Lake.
The $38 million in loans under the Sustainable Tourism Development Project will be used to build on the activities in Khuvsgul Lake and develop similar initiatives in Onon-Balj National Park, the birthplace of revered Mongolian leader Chinggis Khaan. This project marks the first loan in Mongolia to focus on tourism and protected area management, and will serve as models for economically inclusive development and conservation.
Mongolia's small tourism sector is growing rapidly. In 2017, tourism generated $1.2 billion in earnings and employed 121,500 people. But by 2028, it is forecast to generate $2.1 billion and provide 149,000 jobs. Khuvsgul National Park and Onon-Balj National Park are eco-tourism priorities for the government, but as major sources of biodiversity, they need to be carefully managed. There will be a ceremony to open the project activities in Khentii province on 10 October.