UN: Refugees overcrowded to 'boiling point' on Greek island
The Government of Greece has been urged by the United Nations to do more to help thousands of asylum-seekers and migrants who have been "crammed" into island reception centres, amid reports that children have tried to take their own lives there.
The Office of the UN High Commissioner for Refugees (UNHCR), which issued the appeal on Friday, described the centres as "squalid, inadequate and rapidly deteriorating".
Levels of overcrowding on some islands are on a par with March 2016, when arrival rates were far higher than they are now.
The majority of those seeking shelter are from Syria, Iraq and Afghanistan, according to the UN agency.
It has warned that hundreds of unaccompanied boys and girls are particularly at risk, along with dozens of pregnant women, newborns and survivors of sexual violence.
More than 3,000 asylum-seekers on the islands have been given permission to move to the mainland, but transfers "have been slow", UNHCR says, owing to a lack of accommodation and reception facilities.
"The situation is reaching boiling point at the Moria RIC on the island of Lesvos," UNHCR spokesperson Charlie Yaxley said, referring to the Reception and Identification Centres (RIC) used to house new arrivals.
"More than 7,000 asylum-seekers and migrants are crammed into shelters built to accommodate just 2,000 people," he added. "A quarter of those are children."
There are similar overcrowding levels on another Greek island, Samos, where some 2,700 mainly Syrian and Iraqi families are staying in a facility that was originally designed to hold around 700 people.
On the islands of Chios and Kos, meanwhile, reception centres are at close to double their intended capacity.
"This is likely to become a serious concern if not addressed before winter sets in," Mr. Yaxley told journalists, before warning of other urgent needs.
"We are particularly concerned about woefully inadequate sanitary facilities, fighting amongst frustrated communities, rising levels of sexual harassment and assaults and the increasing need for medical and psycho-social care," he said, noting that increasing numbers of people – "including children" – have been displaying signs of mental health problems.
So far this month, around 800 asylum-seekers have been moved to the Greece's mainland.
But this has failed to ease the pressure on the island reception facilities, as the number of arrivals has increased to an average of 114 per day, up from 83 in July.
To help reduce delays in transporting vulnerable people to the Greek mainland, UNHCR will continue to assist in the process next month.
"We do encourage the Greek authorities, who have received European funding for this situation, to address these challenges and to accelerate the procedure and measures to decongest the island as soon as possible," Mr. Yaxley said.
Latest data from UNHCR indicates that so far this year, around 19,000 vulnerable people have reached the Greek islands from Turkey. In 2015, the number was more than 850,000.
"It's a very manageable situation, it's a question of political will," Mr. Yaxley told journalists in Geneva, in an appeal for European Union countries to show solidarity with those in need of international protection.
The pandemic is fuelling slavery and sexual exploitation, UN experts warn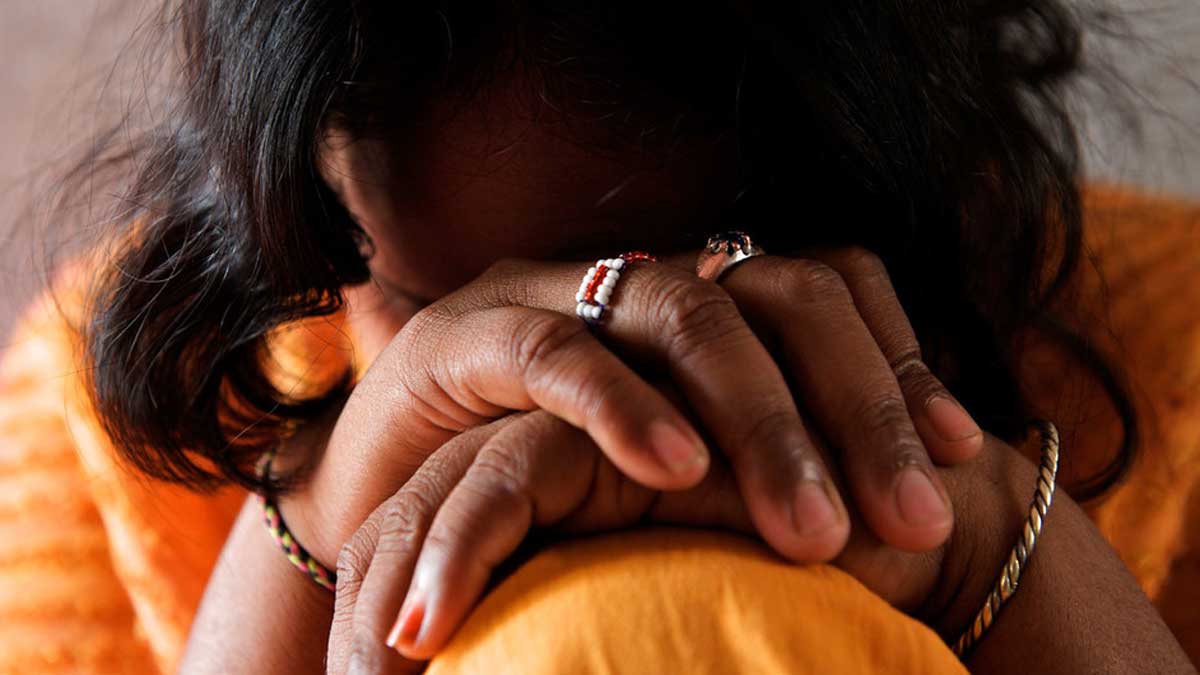 The COVID-19 pandemic has played into the hands of slavers and traffickers and requires stronger government measures to prevent exploitation of vulnerable people, more than 50 independent UN human rights experts said in a statement on Monday.
There was a direct link between the pandemic, socio-economic vulnerability and the risk of exploitation, they said. Exploitation could mean forced labour, including the worst forms of child labour, or being sold, trafficked and sexually exploited.
Governments and businesses should recognise how the loss of jobs, income or land could put vulnerable groups at greater risk, such as people already facing discrimination on grounds of sex, race, age, disability, religion, nationality and economic status, and people without basic services such as sanitation and education.
"If workers don't receive adequate economic, social and other support from governments, without discrimination on grounds of migration and other status, they face serious risk of exploitation, including being subjected to slavery, servitude, forced or bonded labour, or trafficking in persons", the statement said.
"In this regard, we are concerned that these practices have increased in the past months. In some cases, victims are further subjected to ill-treatment, torture, or even disappearance when they are prevented from informing as to their fate and whereabouts and put outside the protection of the law."
Signatories to the statement included many Special Rapporteurs and Working Groups –independent experts who report to the UN Human Rights Council – as well as the Board of Trustees of the UN Voluntary Trust Fund on Contemporary Forms of Slavery, which was set up by the UN General Assembly in 1991.
Governments must do more to protect victims
They said governments must increase their efforts to identify and protect victims of slavery and trafficking, ensuring their access to essential health services, including reproductive health services, psycho-social counselling, legal assistance, vocational training, income-generating support and remedies without discrimination.
Governments should also try to remove social and employment inequalities that can make some people more at risk of slavery and exploitation, while international solidary was needed to ensure child protection was adequately funded, the human rights experts said.
"We call upon Member States and other entities to address the structural causes that contribute to slavery and exploitation and continue providing support to those offering comprehensive assistance to victims, including through contributions to the UN Voluntary Trust Fund on Contemporary Forms of Slavery, which will celebrate its 30th anniversary next year", they said.
The statement's first signatory, Tomoya Obokata, the Special Rapporteur on contemporary forms of slavery, plans to hold a webinar on Tuesday to discuss aid for racially discriminated groups subjected to slavery during the global pandemic.
The statement was issued ahead of the International Day for the Abolition of Slavery on 2 December, which marks the day in 1949 that the United Nations General Assembly adopted the first Convention to fight human trafficking.
The Special Rapporteurs and Working Groups are part of what is known as the Special Procedures of the Human Rights Council. The experts work on a voluntary basis; they are not UN staff and do not receive a salary. They are independent from any government or organization and serve in their individual capacity. 
Human rights breaches in Belarus, Ethiopia, and Algeria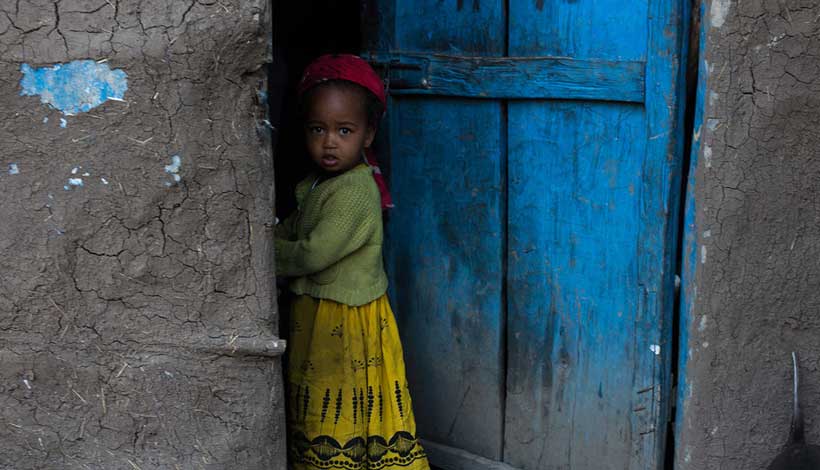 On Thursday, the European Parliament adopted three resolutions taking stock of the human rights situation in Belarus, Ethiopia, and Algeria.
Human rights violations in Belarus, in particular the murder of Raman Bandarenka.
Parliament condemns in the strongest possible terms the murder of Raman Bandarenka in Belarus, and expresses its condolences to his family and to all families who have lost loved ones as a result of the repression of Aliaksandr Lukashenka's regime.
Mr Bandarenka, a 31-year-old art teacher, was brutally beaten on the evening of 11 November by a group of plain-clothed men in masks who reportedly had close ties to the regime. Mr Bandarenka was taken into detention where he was subjected to further beatings. He later died as a result of his injuries.
MEPs demand prompt, thorough, and independent investigations into his death and the protest-related deaths of other Belarusian civilians. They reiterate their support for the protesters' demands for freedom, democracy, dignity, and the right to choose their own destiny, while condemning the ongoing human rights violations, intimidation, and disproportionate use of force by the authorities towards peaceful demonstrators.
The text was adopted by 613 votes in favour, 41 against and 35 abstentions.
The situation in Ethiopia
MEPs are deeply concerned by the current armed conflict between the federal government of Ethiopia and the regional administration of Tigray led by the Tigray People's Liberation Front (TPLF), including the ongoing violence and allegations of serious breaches of fundamental human rights. They call on both parties to commit to an immediate ceasefire and to settle political differences by democratic means within the framework of the country's constitution.
The resolution deplores the loss of life and killing of innocent civilians and the extrajudicial killings, regardless of their perpetrators. Parliament implores Ethiopia's central government and the TPLF to take immediate action to deescalate the conflict and criticises the severe restrictions preventing humanitarian workers from accessing the area.
The text was adopted by 643 votes in favour, 5 against and 46 abstentions.
Human rights abuses in Algeria, in particular the case of journalist Khaled Drareni.
Parliament strongly condemns the escalation of arbitrary and unlawful arrests, detentions, and judicial harassment of journalists, human rights defenders, trade unionists, lawyers, civil society, and peaceful activists in Algeria. It also urges the Algerian authorities to immediately and unconditionally release journalist Mohamed Khaled Drareni and all those detained and charged for exercising their right to freedom of expression.
In August, Mr Drareni – a correspondent for TV5 Monde – was sentenced to three years in prison and fined 50 000 Algerian dinars for filming police attacking demonstrators in Algiers. He was formally charged with 'inciting an unarmed gathering' and 'undermining the integrity of national territory'. In September, his sentence was reduced to two years on appeal.
MEPs reiterate their call on the Algerian authorities to stop all forms of intimidation, criminalisation, or the arbitrary detention of critical voices such as journalists, bloggers and human rights defenders. They insist that appropriate steps be taken to guarantee for all the right to freedom of expression, association, and peaceful assembly. The resolution was adopted by 669 votes in favour, 3 against and 22 abstentions.
UN Committee urges end to impunity for enforced disappearances in Iraq
A pattern of enforced disappearance – and impunity for such acts – persists in Iraq, according to a report published on Friday by the UN Committee charged with monitoring how well the country upholds its international obligations in dealing with the issue.
In issuing its findings, the Committee on Enforced Disappearances – a group of 10 independent experts that monitors States' adherence to the International Convention for the Protection of All Persons from Enforced Disappearance – also noted that revictimization prevails in these cases.
The Committee called on Iraq to incorporate the offence of enforced disappearance into its domestic criminal legislation and to ensure that no person is held in secret detention.
Legislation Delays
To be sure, the Committee also welcomed that Iraq set up two fact-finding committees, in 2016 and 2018, to address enforced disappearances committed in the country. It also hailed the drafting of the Bill on the Protection of Persons from Enforced Disappearance, which is currently before the Council of Ministers.
But the experts also expressed concern at delays in adopting this legislation, which has fostered a lack of criminalization of the offence. It recommended that Iraq revise the bill, in compliance with the International Convention, and in consultation with all stakeholders, including civil society.
Lack of data
Committee experts are also worried by the lack of reliable data on cases of enforced disappearance and the large quantity of unidentified bodies and mass graves. It recommended Iraq establish a consolidated nationwide database of all cases of disappearance that have occurred in the country since 1968.
For its part, the Committee said it has received allegations concerning around 420 secret detention sites. It urged the State party to investigate thoroughly the allegations, and to close any such facilities or convert them into regular registered and supervised detention centres, as well as to take all necessary measures to ensure that no one is detained secretly in the future.
Experts on board
The Committee on Enforced Disappearances monitors States parties' adherence to the Convention for the Protection of all Persons from Enforced Disappearance. The Committee is made up of 10 members who are independent human rights experts drawn from around the world, who serve in their personal capacity and not as representatives of States parties. The Committee's concluding observations are an independent assessment of States' compliance with their human rights obligations under the treaty.