Global Winners Announced for "SDGs and Her" Competition for Women Micro-Entrepreneurs
The global SDGs and Her Competition announced its inaugural 2018 winner chosen from over 1,200 entries. The contest — co-sponsored by the World Bank Group, the Wharton School Zicklin Center, UNDP, and UN Women — showcases women micro-entrepreneurs helping to achieve the Sustainable Development Goals (SDGs) through their business operations.
The winning entry is Tanzania-based WomenChoice Industries owned by Lucy Odiwa. Her micro-enterprise seeks to empower women and girls in Tanzania by promoting safer menstrual health hygiene management (MHM), sharing information, products, and related services. The lack of MHM products often affects the ability of low-income women and girls to attend school and to work, Odiwa says. WomenChoice Industries produces reusable sanitary pads, post-partum maternity pads, child and adult diapers, and promotes MHM in schools to promote quality education for all, helping Tanzania to achieve SDG target 3.7 (Women's health), and SDG target 4.1 (Girls' access to education).
The second-place winner is Mukuru Clean Stoves of Kenya, owned by Charlot Magayi, which recycles waste metal to produce improved, reliable, and affordable cook stoves to reduce indoor air pollution, which is a major health challenge in the developing world.  Her business addresses SDG8 (Decent Work), SDG1 (End Poverty), and SDG3 (Good Health).
Odiwa and Magayi will be flown to New York City this September to attend the UN General Assembly and to discuss their work and impact, and may also receive leadership training and mentoring from partner organizations.
Over 1,200 entries from 88 countries were submitted, and while nearly half of the entries were from Sub-Saharan Africa, submissions were received from every region of the world, including Latin America and the Caribbean, South Asia, the Middle East and North Arica, Europe and Central Asia, and East Asia and the Pacific.
The SDGs and Her competition seeks to increase knowledge about the SDGs and their potential impacts on women, as well as to collaborate with private sector partners, and share best practices and innovative ideas.
SDGs and Her is open to women who own and/or lead microenterprises, have nine or fewer employees, and which have loan eligibility under USD $10,000 or annual sales under $100,000.  Applicants completed a short online template, describing their work and linking their initiative/product to one or more SDGs. Entries will be accepted for the 2019 competition between September 24 and December 31, 2018. Winners will be announced in early 2019.
The winners were chosen based on their impact on the SDGs, vision and purpose, and clarity of the entries. The final judging panel included: Administrator of the United Nations Development Programme, Achim Steiner; United Nations Under-Secretary-General and Executive Director of UN Women, Phumzile Mlambo-Ngcuka; World Bank Group Senior Vice President, Mahmoud Mohieldin; Lecturer and Senior Fellow, Zicklin Center for Business Ethics Research at Wharton School, Djordjija Petkoski; Senior Director for Gender at the World Bank Group, Caren Grown; and Head, Gender Secretariat, International Finance Corporation, Henriette Kolb.
In 2015, all 193 United Nations member countries signed on to 17 Sustainable Development Goals (SDGs) to "create the future we want in 2030." To learn more about the SDGs, the SDGS and Her Competition, or to enter, click here or visit worldbank.org/sdgs.
Oil Market Report: A floor under prices?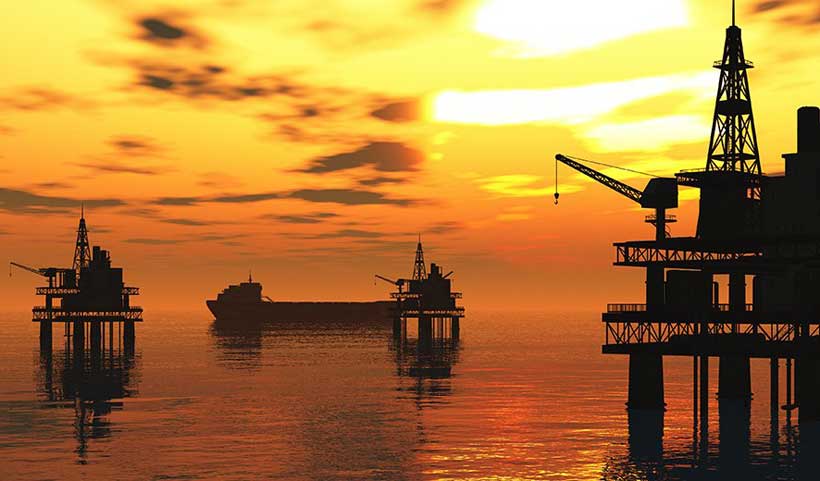 OPEC and some non-OPEC oil ministers met in Vienna last week and agreed to curb their output by 1.2 mb/d in order to address growing surpluses in the market. The agreement aims to achieve relative stability and to bring the market towards balance. So far, the Brent crude oil price seems to have found a floor, remaining close to $60/bbl much where it was when the ministers met. Recently, prices have been volatile; in early October Brent crude oil prices reached $86/bbl on concerns that the market could tighten as Iranian sanctions were implemented. Then, thirty-seven days later, they fell back to $58/bbl as producers more than met the challenge of replacing Iranian and other barrels. Such volatility is not in the interests of producers or consumers.
Last week's meeting reminded us that the Big Three of oil – Russia, Saudi Arabia and the United States – whose total liquids production now comprises about 40% of the global total, are the dominant players. Cooperation between Russia and Saudi Arabia is now the basis of production management with these two countries having a large capacity to swing output one way or the other. For them, prices falling further would place their budgets under great stress. The third, non-playing member, so to speak, of the Big Three is the United States, which is now the world's biggest crude oil producer and where production management is a company level, economically driven decision. The United States is also the world's biggest consumer and lower prices are welcome, although its producers will want to see them stay high enough to encourage further investment.
While the US was not present in Vienna, nobody could ignore its growing influence. On the day OPEC ministers sat down to talk, an important piece of data was published: according to the Energy Information Administration, in the week to 30 November the US was a net exporter of crude and products for the first time since at least 1991. The number, 211 kb/d, is modest and even if it proves to be an isolated data point, the long-term trend is clear. In 2018 to date, US net imports have averaged 3.1 mb/d. Ten years ago, just ahead of the shale revolution, the figure was 11.1 mb/d. As production grows inexorably, so will net imports decline and rising US exports will provide competition in many markets, including to some of the countries meeting in Vienna last week.
New data in this Report shows little change to our 2018 estimates. Demand will grow by 1.3 mb/d although there are signs that the pace is slackening in some countries as the impact of higher prices lingers. As far as non-OPEC supply is concerned, our estimate for growth is revised slightly up to 2.4 mb/d. For 2019, our demand growth outlook remains at 1.4 mb/d even though oil prices have fallen back considerably since the early October peak. Some of the support provided by lower prices will be offset by weaker economic growth globally, and particularly in some emerging economies. For non-OPEC supply, we have revised our growth forecast for 2019 down by 415 kb/d, partly due to expected cuts from Russia agreed last week, and to lower growth in Canada. The serious build-up of stocks arising from logistical bottlenecks in Alberta led the provincial government to act very decisively to curb output. The initial cutback of 325 kb/d for three months to allow blockages to ease is a significant development. Apart from lowering production, it should narrow the differential between West Canadian Select prices and WTI, which reached $51/bbl at one point.
Time will tell how effective the new production agreement will be in re-balancing the oil market. The next meeting of the Vienna Agreement countries takes place in April, and we hope that the intervening period is less volatile than has recently been the case.
Asia's Growth Outlook Steady Despite China–US Trade Conflict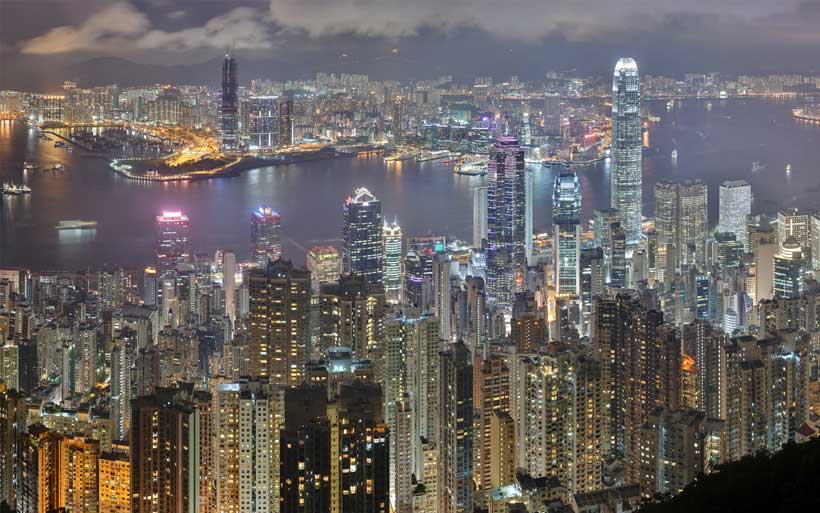 Economies in developing Asia and the Pacific are weathering external challenges thanks to robust domestic demand, while inflationary pressures are abating, says a new report from the Asian Development Bank (ADB).
In a supplement to its Asian Development Outlook 2018 Update report, ADB retained its regional growth forecast for 2018 at 6.0% and for 2019 at 5.8%. Excluding the newly industrialized economies of Hong Kong, China; the Republic of Korea; Singapore; and Taipei,China, the regional growth outlook is maintained at 6.5% for 2018 and 6.3% for 2019.
Lower international commodity prices and central bank action to calm market volatility means inflation in developing Asia is forecast to be 2.6% in 2018 and 2.7% in 2019, down from 2.8% previously forecast for both this year and next.
"The truce on trade tariffs agreed by the United States (US) and the People's Republic of China (PRC) is very welcome but the unresolved conflict remains the main downside risk to economic prospects in the region," said ADB Chief Economist Mr. Yasuyuki Sawada. "That said, we are keeping our forecasts for the region's growth unchanged for this year with some of the biggest economies continuing to hold up well."
Growth in the PRC, the second largest economy in the world, is still expected at 6.6% in 2018, moderating to 6.3% next year. Growth momentum continues in India on rebounding exports and higher industrial and agricultural output. Growth is predicted at 7.3% in 2018 and 7.6% in 2019.
Gross domestic product growth in Central Asia in 2019 is now forecast at 4.3%, up from the 4.2% forecast in September, as a recovery in public investment and higher output from the Shah Deniz gas field enhance prospects in Azerbaijan. South Asia's 2019 growth is now pegged at 7.1% versus the 7.2% forecast in September. Southeast Asia is expected to grow 5.1% in 2019 versus the previous forecast of 5.2%. The Pacific is on track to expand 3.1% in 2019.
Vietnam's economy grows robustly, but risks intensify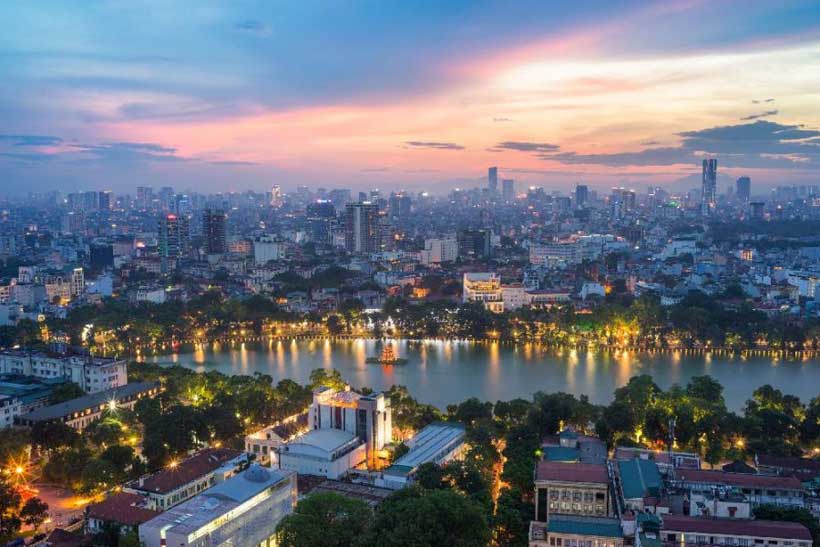 Economic growth in Vietnam has proven resilient despite weakening external conditions, driven mainly by strong domestic demand and a dynamic export-oriented manufacturing sector.
According to Taking Stock, the World Bank's bi-annual economic report on Vietnam released today, the pace of expansion is forecast to remain at 6.8 percent this year, higher than the projected figure of 6.3 percent for emerging markets in the East Asia and the Pacific.
Over the medium term, in line with the global trend, Vietnam will see a slower pace – 6.6 and 6.5 percent in 2019 and 2020, respectively. Inflation will remain muted at 4 percent as the result of tightening monetary policies.
"Despite a challenging global context, Vietnam continues to achieve robust growth accompanied by moderate inflation and a relatively stable exchange rate" said Ousmane Dione, the World Bank Country Director for Vietnam. "Policy makers should take advantage of the still favorable growth dynamics to advance structural reforms to enhance private sector driven investment and growth, along with improving efficiency in public sector investment."
Risks to the outlook have intensified and are titled to the downside, highlights the report. Given its high trade openness and limited fiscal and monetary policy buffers, Vietnam remains susceptible to external volatilities. Escalating global trade tensions could cause a falloff in export demands while tightening global liquidity could reduce capital inflows and foreign investment. Domestically, a slowdown in reforming state-owned enterprise and banking sectors could undermine growth prospects and create public sector liabilities.
"Slower global growth, ongoing trade tensions and heightened financial volatility cloud on the global outlook," said Sebastian Eckardt, the World Bank Lead Economist for Vietnam. "As an open economy, Vietnam needs to maintain a responsive monetary policy, exchange rate flexibility and low fiscal deficits to enhance its resilience against potential shocks."
In light of the recently ratified Comprehensive and Progressive Agreement for Trans-Pacific Partnership (CPTPP) and the EU-Vietnam Free Trade Agreement (EVFTA), the special section of this Taking Stock edition focuses on streamlining non-tariff measures to help boost Vietnam's export competitiveness. This timely analytical work is a product of the Second Australia-World Bank Group Strategic Partnership in Vietnam (ABP2).
The report observes that while tariffs are rapidly declining, the number of non-tariff measures (NTM) is increasing. Vietnam's average preferential tariffs have fallen from 13.1 percent in 2003 to 6.3 percent in 2015. In contrast, the number of NTMs has increased by more than 20-fold during the same period. International experiences show that poorly designed and implemented NTM could restrict trade, distort prices, and erode national competitiveness.
According to this report's assessment, the NTM system in Vietnam remains complicated, opaque, and costly, resulting in high cost of compliance. One study estimates that the equivalent tariff rate that sanitary and phytosanitary measures Vietnam are imposing on imported goods is 16.6 percent compared to the average level of 8.3 percent for ASEAN countries.