Moderating Pak-Afghan Relations- TAPI Pipeline Project: A Way Forward
Pakistan and Afghanistan share similarities in multiple dimensions of history, religion, civilization and culture. Despite the fact, the two countries have never been successful in establishing a tension free relation. Rather passive antagonism, mistrust and a blame game forms a large part of the relations since the creation of Pakistan for more than half a century. A trust deficit is observed between the two neighbors rather than a cordial relation.
Tense bilateral relations with Afghanistan have emerged as a major security and stability issue for Pakistan as it is seemed to be sandwiched between two hostile neighbors from the east and west, India and Afghanistan respectively.
Afghanistan has been an instable country with multiple interest groups functioning within it making its emerging outlook uncertain. Afghanistan looks more like a tribal confederacy than a cohesive nation-state. Yet, the instability in Afghanistan affects no country as much as it affects Pakistan.
Keeping the aforementioned scenario in mind, it is extremely necessary for Pakistan to try and maintain cordial relations with its neighbor for its own strategic benefits. It is essential for Pakistan to initiate a peace process in Afghanistan.
Many attempts have been made in the past to establish better terms with Afghanistan by Pakistan, but most could not bear fruit. In current scenario, the most reliable possibility of a cordial relation with Afghanistan is the Turkmenistan-Afghanistan-Pakistan-India (TAPI) gas pipeline.
The TAPI gas pipeline is undeniably one of the biggest energy projects of the Asian region. The planned pipeline has a complete length of 1,814 kilometers: 214 km in Turkmenistan, 774 km in Afghanistan, and 826 km in Pakistan to reach Fazilka on the India-Pakistan border. With a total estimation of $9.9 billion, the project is planned for 30 years. The pipeline would have the capability to supply 33 billion cubic meters (bcm) of gas from the world's fourth-biggest natural gas reserves in Daulatabad of Turkmenistan; with 16 percent going to Afghanistan, Pakistan and India would receive 42 percent each. In addition to receiving 5.22 bcm of gas annually, Afghanistan would get around $400 million each year from transportation income.
The pipeline will run from gas fields in Turkmenistan through Afghanistan and Pakistan to India. It will start from the Galkynysh gas field. In Afghanistan, it will be constructed alongside the Kandahar–Herat Highway in western Afghanistan, and then via Quetta and Multan in Pakistan. The final destination of the pipeline will be the Indian town of Fazilka, near Pakistan-India border.
The pipeline project is undoubtedly important for the member countries and the Asian region.  Pakistan and India face a shortage of power. The investment will provide a way for fulfilling energy requirements of both nations and has the capability to address the shortage of power in both nations. The transit revenue generated will be a startup towards the economic development of the war-stricken Afghanistan. Whereas Turkmenistan, a country largely based upon its gas reservoirs for its economy, will get a market in South Asia after losing its market with Russia and Iran having seen a backlash in its economy.
China has also vowed to join the projects as an alternative of its fourth gas pipeline from Turkmenistan that formerly was more costly being transited through the Central Asian States. With the help of TAPI, the pipeline will cover a shorter distance from the soil of Pakistan to China through the Karakorum mountain range.
85% of the cost of TAPI pipeline will be funded by Turkmenistan where the cost is estimated at $10 billion. 5% of the cost shares will be contributed each by Afghanistan, Pakistan and India. For the development of the region, the Asian Development Bank has also vowed to fund the project. The project is expected to be completed by 2020 or sooner if all the member nations collaborate.
The reliability of this dimension also sets its footing through the fact that it involves the consent of the major pressure groups dwelling in Afghanistan- the Afghan government, the Taliban and the United States. It is a rare occasion that these major pressure groups within Afghanistan come on one page of collaboration. The Afghan government realizing the potential of the project to better the economy of Afghanistan has given the go ahead to the project. The Taliban have also vowed to not interfere in the matter and let the pipeline be set in the Taliban controlled areas without posing harm to it. The US had also agreed in supporting TAPI in 2013 (by the then US Ambassador to Pakistan Richard Olson).
TAPI is a regional energy infrastructure project and will help loosen tensions between the neighboring countries involved due to interdependence. This attribute assures the fact that this investment is to bear fruit for all the nations involved in the project. TAPI is a very reliable dimension towards bettering Pakistan-Afghanistan relations. The project can be a way to rebuild Afghanistan into a cohesive nation state- a dimension through which Pakistan too will benefit (keeping in mind the implications an instable Afghanistan has over Pakistan).  It will also build a sense of trustworthiness among the two countries and will be a factor of interdependence among the nations. The new forming government should take into account the significance and the benefits this project has. It shall be a priority for the new government since it not only ensures the bettering of multi lateral relations amongst the countries involved, particularly Afghanistan,   but also will meet the needs of power shortages in Pakistan.
How Northwest Europe can shape a clean hydrogen market
There is a growing awareness that the global energy transition will not succeed unless it finds ways to decarbonise the "hard-to-abate" sectors like industry and heavy transport, while providing sufficient flexibility to balance electricity grids all year round.
Clean hydrogen is one of the few options available. This explains why you hear so much about it lately. Witness the recent reports of the Energy Transition Commission, the EU's 2050 climate strategy, as well as The Economist. Austria launched a Hydrogen Initiative during their EU presidency this year. Japan holds the presidency of the G20 in 2019 and has already announced that hydrogen will be one of their priorities.
Even more importantly, there is a growing number of real-life applications in the transport sector and beyond that announcements of major new hydrogen projects by companies around the world. Recent examples include Air Liquide in California, Gasunie, Nouryon and Engie in the Netherlands, Equinor in Northern England and Kawasaki in Japan.
In the Netherlands alone, several 100 MW capacity hydrogen projects have been announced close to industrial clusters. Of course, most of these projects are feasibility studies that may not all reach the stage of final investment decision. But we can already see that a growing number of countries are reviewing how to position themselves in the nascent global hydrogen market. This is not only driven by the huge potential of clean hydrogen to help decarbonize the energy system, but also by its contribution to enhancing energy security by lowering the need for imports of oil and gas and offering storage solutions to the increasingly difficult task of balancing the grids.
What does this mean for Europe?
Most probably clean hydrogen will become an important part of the European Union energy strategy of the new EC. But it will take quite some time before that will be a reality. Meanwhile, countries in Northwest Europe have a unique opportunity to use current momentum in the market to jointly craft a suite of coordinated policy actions that could jump-start the development and deployment of clean hydrogen.
The so-called Pentalateral Forum, consisting of the Benelux, France, Germany and Austria, with Switzerland as observer, has acted as a front-runner in electricity and gas market integration in the past. The Netherlands is making the case that it can play a similar role in shaping the European clean hydrogen market.
Already showing publicly that neighbouring countries are willing to consider policy coordination at this moment in time will send a strong signal to the private sector that governments understand that a joint approach will help the scale-up in making projects more or earlier investable and bankable because of bigger market potential.
In addition, this would signal the willingness of governments to overcome complicated cross-border regulatory barriers. Fast-forward 20 or 25 years, and it is possible to imagine European cross-border gas infrastructure being transformed into a new European hydrogen backbone. The key question is now how to make this happen as quickly as we can.
Several policy actions could be considered to accelerate the development and deployment of clean hydrogen. They range from voluntary – or perhaps mandatory – targets for blending of clean hydrogen in the European gas networks and greening of current hydrogen use in industry, to the creation of European transport corridors to enable hydrogen trucks, buses and ships to cross Europe unhindered by lack of access to pumpstations. Zero-emission vehicles targets by some future date are significant drivers in this respect. Gas pipelines which are no longer needed to transport gas might very well be adjusted to transport 100% hydrogen.
The more we would be able to take a European angle in setting objectives and regulating the nascent hydrogen market, the better. In addition, one could imagine ambitious European initiatives to drive down the cost of green hydrogen production by scaling up the size of electrolysis capacity to the necessary GW-scale in the next decades.
This will certainly require new public-private partnerships, bringing together both supply of and demand for clean hydrogen and possibly including banks and investment agencies. For the public side, the challenge will be how to provide a sufficient level of de-risking to make projects viable. We can foresee a European roadmap where initially the production of 'blue' hydrogen (using CCUS where feasible) may help us to gain experience and enable the build-up of hydrogen infrastructure, alongside a continuously growing role for green hydrogen (mainly from over time ever increasing volumes of offshore windpower).
Important market players like Engie say it should be possible to push green hydrogen down to competitive prices by around 2030. One can imagine a similar learning curve for green hydrogen as the one we experienced with wind offshore in Europe. What would certainly help business cases is if the EU manages to keep CO2 prices on an upward trajectory.
The Austrian EU presidency estimated that 45% of EU industrial (grey) hydrogen demand, or 10% of EU natural gas consumption, could be substituted by green hydrogen in 2030. Let's not forget, however, that not all clean hydrogen will need to be produced in Europe. We are receiving more signals on a weekly basis of feasibility projects around the world considering low-cost production of blue and green hydrogen that may reach European destinations in the coming decades by ship or even dedicated pipelines. It is also important that European ports start preparations for absorbing future imports safely.
But what about electrification, which is so often discussed? Well, electrification is extremely important and welcome. In World Energy Outlook 2018, the IEA shows how much scope there is to further electrify our energy system beyond the current 20% of final energy consumption. And if this is done by renewable energy or nuclear, this is a very welcome greening of electrons and helps decarbonization.
But this still leaves the majority of the energy system in need of greening of molecules. And that is exactly the territory where clean hydrogen has such a critical role to play – to reach the sectors where electrification alone won't do the job, mainly industry and heavy transport, as well as provide seasonal storage that is really hard to manage just with batteries. Regarding industry it is important to understand that it's not only about greening current use of grey hydrogen, but also about the new waves of decarbonizing investment that often require significantly higher use of clean hydrogen as a feedstock.
In all jurisdictions where the share of renewable electricity rises above say 40%, balancing the grid satisfactorily over time becomes an issue. In some countries the cost of curtailment is already around 1 billion euro per year. There are several ways to maintain sufficient flexibility in the system, but hydrogen storage is certainly an important one.
In short, clean hydrogen is an ideal complement to green electrification. Which is exactly why clean hydrogen is rapidly gaining momentum in the world. Northwest Europe can and should position itself as a front-runner in developing and deploying clean hydrogen to help the decarbonisation of the energy system, while improving energy security at the same time. Many new jobs would be created in the process.
How will the electricity market of the future work?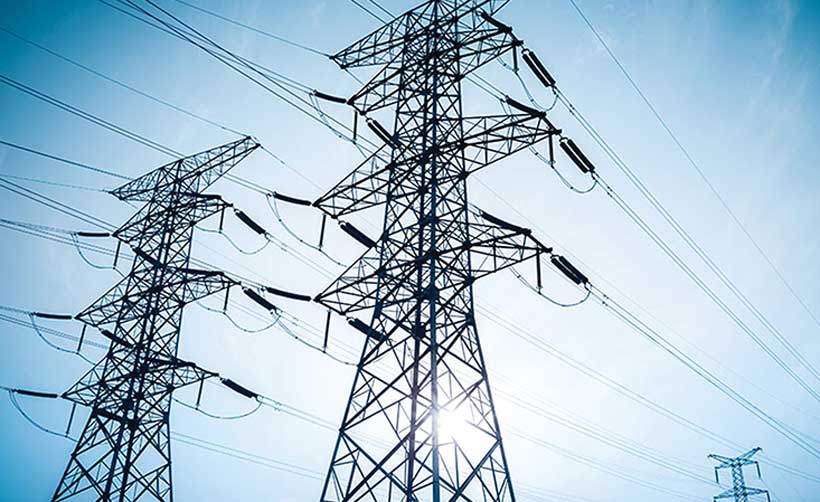 Authors: Kieran McNamara, Valentina Ferlito and Alberto Toril
Our energy destinies rest in the hands of governments – and this is particularly true in power markets. More than 70% of future investments in global energy supply will be made by state-directed entities or respond to regulatory incentives. If we narrow this view to the power sector, more than 95% of global investment will be made in sectors that are fully regulated or affected by mechanisms to manage the risk associated with variable prices on competitive wholesale markets.
Traditionally, electricity markets developed and operated within strictly regulated frameworks, in which vertically integrated utilities handled all or most activities from generation to transmission to retail. Over the past 35 years, however, many parts of the world have gradually moved towards competitive markets as a means to generate and procure electricity alongside many of the support services required to operate a power system.
Today, countries that rely on competitive markets to maintain efficient operations in the short term, either through bilateral physical contracts, power exchanges, or co-ordinated spot markets, account for 54% of the world's electricity consumption. Once China completes implementation of its power sector reform, this share will increase to almost 80%.
Despite their imperfections, markets have largely succeeded in the goal of providing reliable electricity at least cost to consumers. Nonetheless, some regional markets have come under strain. Without policy measures to address this shortfall, there is a risk to future security of supply. This is a topic that is examined in much greater detail in the electricity focus of the World Energy Outlook-2018.
Since 2010, some electricity markets have experienced a decline in wholesale energy prices brought about by stagnant demand, low natural gas prices and higher output of generation with low marginal costs. This situation is not unique to Europe, for example, our analysis points to similar outcomes emerging in regions such as the United States and Australia.
Ensuring sufficient investment in competitive electricity markets
The decline in market revenues experienced in many markets raises some questions about the ability of competitive markets to provide adequate returns to sustain the existing fleet and to provide adequate signals for timely and efficient investment. The problem arises from the low wholesale market prices that have occurred in many markets, as a result of rapid deployment of variable renewables, the requirement for high levels of reliability (through healthy capacity margins), and, in some cases, low natural gas prices.
While periods of reduced profitability are a natural part of competitive markets, declining revenue in lean systems where investment is needed – which we see in some markets today – may signal a need to re-evaluate market design and its ability to deliver investment and electricity security, especially since the main conditions that have depressed wholesale prices are likely to continue at least in the near term. With new sources of capacity and flexibility in power systems becoming more widely available and cost-competitive, future regulatory frameworks or market reforms should strive to ensure a level playing field for all system resources, including power plants, energy storage systems and demand-side response.
Furthermore, wholesale markets are responsible for non-energy revenues that come from providing a variety of products commonly referred to as system or ancillary services. These products safeguard against unforeseen changes in demand or available supply (primary and secondary reserves), as well as products that support the quality of power (reactive power, frequency regulation and inertia). They provide revenues to sources that, even if not essential for the adequacy of the system, support the reliability of supply and quality of power delivered.
Recent trends suggest that some markets may be unable to deliver investment signals that guarantee resource adequacy. For example, in markets in the European Union, the share of total production costs covered by electricity sales fell from 77% in 2010 to about 60% in 2017, and looks set to continue declining. Such unsatisfactory market signals led many European utilities to broaden their exposure to global markets by means of deep business restructuring and reorganisation, in addition to giving large space for capex optimisation and high investments in operational efficiency, renewables and digitalization. In fact, even if in 2017 the missing money gap narrowed, as wholesale electricity prices and total electricity sales increased by about 20%. This relief was temporal, however, mainly a result of a rebound in natural gas prices, lower contribution than usual of hydropower to the generation mix and extended nuclear plants outages. Unfortunately none of these underlying causes of partial remuneration recovery is likely to continue.
In the United States, the share of total generation costs covered by wholesale electricity sales is also declining. Stagnant demand and the rising share of variable renewables, led by wind power, have added to the downward pressure on wholesale electricity prices in several US electricity markets. Electricity sales may continue to recoup less than the total cost of generation, owing to an expected growth from solar PV and wind generation and a persistence of low gas prices, despite the possibility of a return to growth for electricity demand spurred by space cooling and the electrification of heat and transport.
In Australia, the recent experiences have been quite different; mostly due to scarcity pricing – which also constitutes a key signal for new investment required – that has more than offset an increasing share of renewables during the last seven years and has covered a rising portion of total costs in generation.
Where do we go from here?
The experience of established competitive markets provide useful examples of potential concerns and solutions for countries looking to transition to competitive markets. For example, Japan is pursuing electricity market reforms that establish a set of markets for baseload, transmission usage, capacity, balancing and zero emission credits, which will provide a basket of complementary revenue streams. Mexico is also pursuing market reforms that aim to transition away from regulated to competitive markets and that take account of the experience of other countries.
These points lead to the obvious question: how will the electricity market of the future work? It is very likely that over the medium to long term, many markets will continue to experience further downward pressure on wholesale energy prices as more zero-cost power generation enters the market alongside new energy service providers and innovative technological solutions. Policy makers, regulators and energy sector stakeholders need to understand the changes underway and seek new solutions and market designs that can support the transition towards low-carbon electricity markets while at the same time ensuring the security and adequacy of power systems.
*Valentina Ferlito IEA consultant and Alberto Toril IEA consultant
A Just and Fair Energy Transition: An opportunity to tackle climate change and create prosperity
Holding the UN climate conference COP24 in Katowice sends a strong signal as it provides the international community with an opportunity to learn from an on-going energy transition in a traditionally fossil-fuel intensive region. At the same time, it reminds us of the imperative of a just energy transition on our pathway towards a climate-safe future.
The global energy landscape is truly witnessing rapid and wide-ranging changes driven by an unprecedented growth of renewables. Last year alone, a record-breaking 168 gigawatts of renewable energy capacity was added globally, making it the sixth year in a row in which new power generations from renewables outpaced conventional sources including from coal.
Renewable energy is driving an energy transformation that is creating new socio-economic opportunities for countries, regions and local communities across the world. It is also key to address climate change, which is becoming ever more urgent. The widely cited recent Special Report on Global Warming of 1.5°C by the UN Intergovernmental Panel on Climate Change (IPCC) urges for a rapid scaling-up of renewables to avoid irreversible climate impacts.
Poland has a vast potential of renewable energy resources, such as biomass and wind energy, and is therefore well positioned in this changing landscape. Countries that lead this transformation will also be the ones to reap most of its benefits. While coal fuelled an intensive industrialisation in the 18th century, wind energy could become a new point of industrial departure for Poland. The launch of a parliamentary commission on offshore wind as well as the most recently announced plan by Polish authorities to develop 8 gigawatts of offshore wind by 2030 point in this direction.
Indeed, building new wind energy installations makes compelling economic sense for Poland as technology costs continue to fall dramatically. Today, onshore wind represents one of the lowest-cost sources of new power generation globally. Cost for wind turbines alone declined by a remarkable 30% since 2010, the cost of power from onshore wind fell by 23% globally. Innovation and breakthroughs in wind technologies are creating new deployment opportunities and driving cost reductions across the industry further. The International Renewable Energy Agency (IRENA) estimates that offshore wind cost could fall by an additional 14% by 2020, making all commercially-available renewables cost-competitive with fossil fuels.
Beyond the strong business case, growing the offshore renewable energy sector will create jobs and revenue in communities across the country. The development of a typical 500-megawatt offshore wind farm requires around 2.1 million person-days of work. A wide range of skills are needed for the successful completion of such a project, from planning, procurement, manufacturing, transport, installation and grid connection as well as operation and maintenance. Jobs which puts countries like Poland in a favourable starting position as it can build on solid local manufacturing capacity.
To put this in concrete numbers in the Polish context, the development of 6 gigawatt of offshore capacity in Poland could create more than 75 000 new jobs and contribute about PLN 60 billion to the economy, according to a study by McKinsey. Developing wind farms in Poland could also increase demand for products from many Polish companies, thereby reviving industries in regions such as Upper Silesia.
It is encouraging to see that Poland is beginning to tap into its enormous wind energy potential, especially in the Polish Baltic Sea, by boosting its existing offshore wind supply chain. It is also already leveraging its local industry to serve the nearby North and Baltic Sea markets, mainly in territorial waters of Germany and the United Kingdom.
Overall, shifting the global energy system to renewables would grow the world economy by one per cent till 2050, translating into a cumulative gain of more than USD 52 trillion. IRENA also estimates a total of 29 million jobs in renewables by 2050. With 500 000 new jobs, more jobs were created in renewables 2017 than in all fossil fuel technologies combined, surpassing the 10-million-benchmark for the first time. If we add social welfare benefits like better health, air quality and reduced pollution, potential gains more than outweigh additional costs.
However, to ensure that costs and benefits are fairly distributed, the on-going, large-scale global energy transformation has to be accompanied by policies enabling a just transition. A just transition must create alternatives to people and regions trapped in fossil fuel dynamics through new economic opportunity, education and skills trainings and adequate social safety systems. Governments and local authorities will have to engineer new job opportunities for job losses caused by replacing fossil fuels with climate-safe power sources. With its ambitious plans to accelerate offshore wind energy, Poland is sending a powerful signal to other countries not only in Central and Eastern Europe but also to the rest of world that moving forward on renewables makes economic sense and can be designed in a socially just way.
Far from having to choose between mitigating climate change and economic growth, it is more evident than ever that an opportunity exists to ramp up renewable energy technologies, decarbonize economies and shift the global development paradigm to one of shared prosperity.
This piece was published in Polish by Wirtualny Nowy Przemysł on 13 December 2018.(IRENA)