Y20 Summit in Argentina: Youth for Social Innovation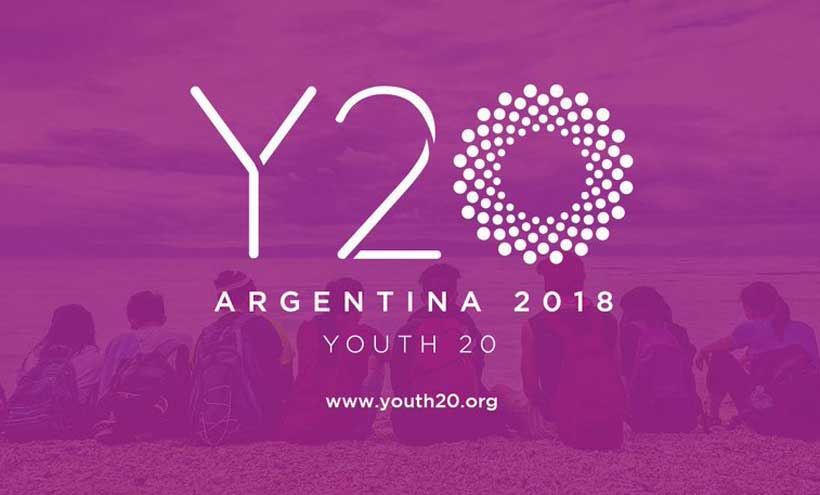 The Y20, a Youth Summit organized in the framework of the G20 in 2018 in Córdoba, Argentina, from 13 to 18 August 2018, brought together youth from across the globe to discuss and propose innovative solutions to global challenges.
This year, the Y20 gathered 46 official delegates from the G20 countries and 30 other young leaders. They were selected based on their exceptional profiles and experience in social innovation not only as 'thinkers' but also as 'doers' who are already creating social change in their communities and beyond. UNESCO nominated two brilliant young change makers to attend the event.
The Summit produced Public Policy Recommendations created by youth for the G20 Leader's Summit to take place in December 2018, and the Social Innovation Warehouse (SIW).
"During the Y20, I was a member of the Sustainability Task Force, since that is my zone of expertise. My focus during this Summit was to collaborate with other youth delegates to work on our engagement in the SDG processes at the national, regional and international levels. Young people in many development nations are not that involved in the SDG processes and it is imperative that we make sure that policy review is a bottom-up approach, where young people all around the world are involved in all aspects of the gender-setting, decision-making and implementation", says Kehkashan Basu, 18, member of the YouthofUNESCO community,  about her experience in the Y20.
The Social Innovation Warehouse, developed by the young participants during the Summit, is an international resource bank for communities, local governments and individuals to upload and find social innovation projects at international level.
"I'm very hopeful. The Social Innovation Warehouse, which is an online platform, creates a new way we can share youth projects globally", says Tamara Richardson, 22, participant of the 10th UNESCO Youth Forum.
Guided by its Operational Strategy on Youth 2014-2021, UNESCO fully supports and seeks to promote the engagement of young women and men as key stakeholders in policy debates and action addressing global challenges, including those under the G20 process. One of UNESCO's flagship initiatives in 2018-2019 is the "Youth Spaces" Initiative which consists in a global series of actions co-designed with youth that aims to present, develop and scale up youth-led innovative action. In line with the promise of Agenda 2030 to 'Leave No One Behind' the "Youth Spaces" also aspire to involve young people who do not have opportunities to become engaged in civic action.
World's richest countries damaging child health worldwide
Over-consumption in the world's richest countries is creating unhealthy, dangerous, and toxic conditions for children globally, according to a new report published on Tuesday by the UN Children's Fund (UNICEF).
"Not only are the majority of rich countries failing to provide healthy environments for children within their borders, they are also contributing to the destruction of children's environments in other parts of the world," said Gunilla Olsson, Director of the UNICEF Office of Research – Innocenti.
Urgent policy shift
The latest Innocenti Report Card 17: Places and Spaces compares how 39 countries in the Organization for Economic Co-operation and Development (OECD) and European Union (EU) impact children's environments.
Indicators include exposure to harmful pollutants, such as toxic air, pesticides, damp and lead; access to light, green spaces and safe roads; and countries' contributions to the climate crisis, resource consumption, and e-waste dumping.
The report states that if the entire world consumed resources at the rate of OECD and EU countries, the equivalent of 3.3 earths would be needed to keep up with consumption levels.
If it were at the rate at which people in Canada, Luxembourg and the United States do, at least five earths would be needed, according to the report.
Not in your own backyard
While Spain, Ireland and Portugal feature at the overall top of the list, all OECD and EU countries are failing to provide healthy environments for all children across all indicators.
Based on CO2 emissions, e-waste and overall resource consumption per capita, Australia, Belgium, Canada and the United States are among other wealthy countries that rank low on creating a healthy environment for children within and beyond their borders.
Meanwhile, Finland, Iceland and Norway are among those that provide healthier environments for their country's children but disproportionately contribute to destroying the global environment.
"In some cases we are seeing countries providing relatively healthy environments for children at home while being among the top contributors to pollutants that are destroying children's environments abroad," attested Gunilla Olsson, Director of UNICEF Office of Research
In contrast, the least wealthy OECD and EU countries in Latin America and Europe, have a much lower impact on the wider world.
Harmful exposures
Over 20 million children in this group, have elevated levels of lead – one of the most dangerous environmental toxic substances – in their blood.
In Iceland, Latvia, Portugal and the United Kingdom, one in five children is exposed to damp and mould at home; while in Cyprus, Hungary and Turkey, that number rises to more than one in four.
Many children are breathing toxic air both in and outside of their homes.
More than one in 12 children in Belgium, Czech Republic, Israel and Poland and are exposed to high pesticide pollution, which has been linked with cancer – including childhood leukaemia – and can harm vital body systems.
"We owe it to ourselves and to future generations to create better places and spaces for children to thrive," Ms. Olsson said.
Improve children's environments
Children in poor families tend to face greater exposure to environmental harm –entrenching and amplifying existing disadvantages and inequities.
"Mounting waste, harmful pollutants and exhausted natural resources are taking a toll on our children's physical and mental health and threatening our planet's sustainability," said the UNICEF official.
As such, UNICEF has urged national, regional, and local governments to improve children's environments by reducing waste, air and water pollution, and ensuring high-quality housing and neighbourhoods.
Children's voices count
Governments and businesses must immediately honour their commitments to reduce greenhouse gas emissions by 2050. And climate adaptation should also be at the forefront of action across various sectors – from education to infrastructure.
Child-sensitive environmental policies must ensure that children's needs are built into decision making and that their perspectives are considered when designing policies that will disproportionately affect future generations.
UNICEF's report outlines that although children are the main stakeholders of the future and will face today's environmental problems for the longest time, they are the least able to influence the course of events.
"We must pursue policies and practices that safeguard the natural environment upon which children and young people depend the most," Ms. Olsson said.
UNICEF urges leaders to keep schools safe following deadly Texas shooting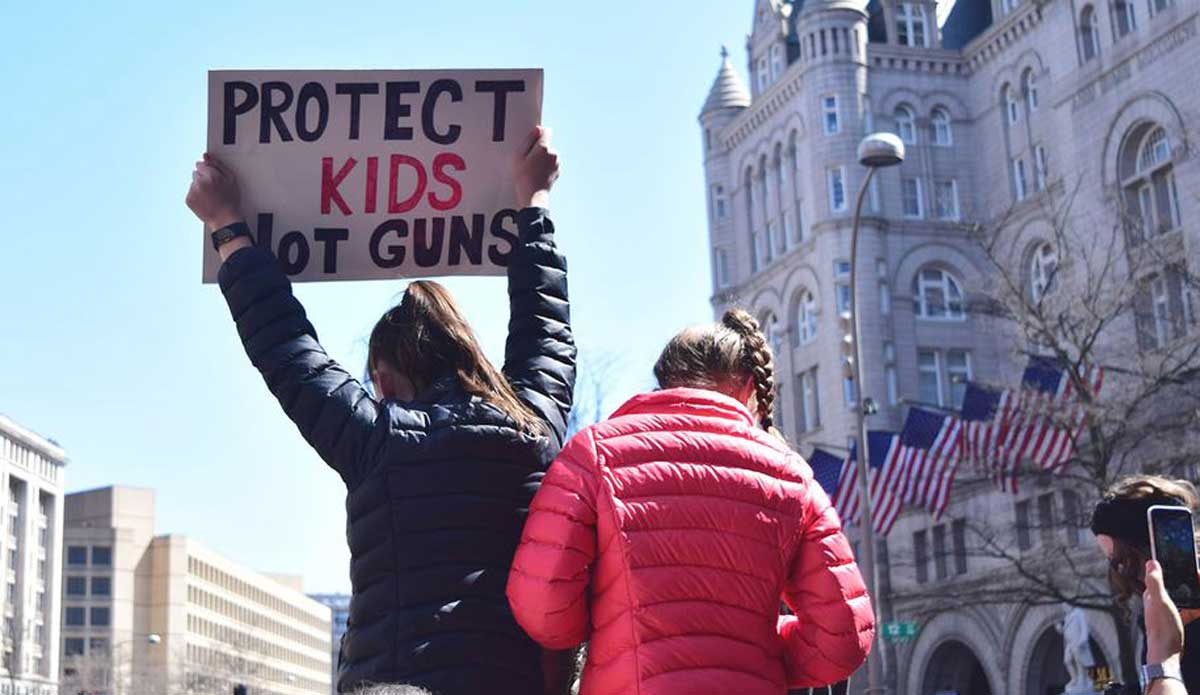 Governments must take greater action to ensure school remains a safe place for boys and girls, the head of the UN children's agency, UNICEF, said on Wednesday, following the latest deadly school shooting in the United States.
At least 19 children and two teachers were killed on Tuesday when 18-year-old gunman Salvador Ramos opened fire at Robb Elementary School in the small city of Uvalde, Texas, located near the border with Mexico.
How many more?
Catherine Russell, UNICEF's Executive Director, said there have already been "horrific attacks" this year on schools in Afghanistan, Ukraine, the US, West Africa and beyond.
"Tragedy after tragedy, shooting after shooting, young life after young life: how many more children will die before government leaders act to keep children and their schools safe? Because until they do, these horrors will continue," she said in a statement.
Ms. Russell emphasized that outside of their homes, school is the one place where children should feel safest.
She noted that in addition to the lives lost, "many more children, teachers and school staff who witnessed the carnage will bear the emotional and psychological scars for the rest of their lives."
Shock and sadness
UN Secretary-General António Guterres was deeply shocked and saddened by "the heinous mass shooting", saying it was particularly heart-wrenching that most of the victims are children.
Mr. Guterres has extended his heartfelt condolences to the families and loved ones of the victims and to the entire community, his Spokesperson said in a statement issued on Tuesday.
UN Deputy Secretary-General Amina Mohammed expressed her outrage in a post on Twitter.
"When children go to school, they should only be concerned about learning," she wrote. "Children should not go to school fearing for their lives!"
Ms. Mohammed said her heartfelt prayers are with the families, classmates and teachers who are mourning this "devastating loss".
How to Prepare for Your First Year in College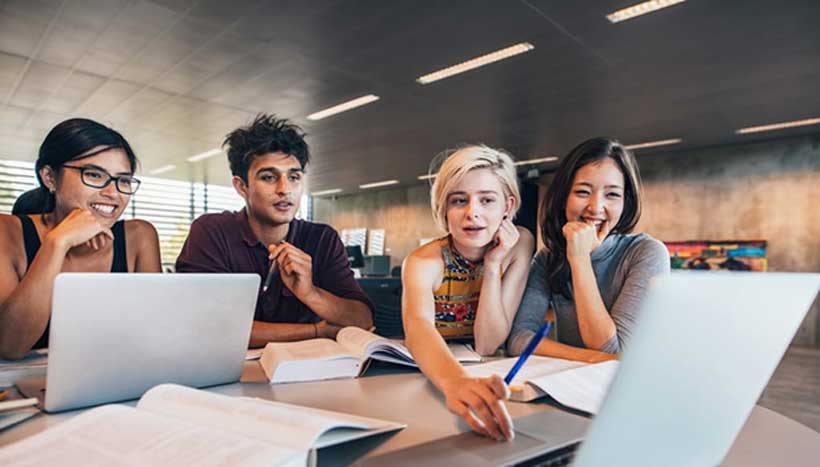 Securing college admission is an achievement you should be proud of. It feels even more fulfilling if you are admitted to your dream college. Many people were interested in the opportunity, and getting it is the best thing that can ever happen to you. Therefore, you shouldn't take the opportunity for granted.
However, the transition isn't always easy for students. Most of them do not know what to expect in college, which makes them anxious. For others, moving away from home for the first time is intimidating. Besides, some individuals may not know how to deal with the financial and academic challenges they may face in college.
Are you done with high school, and you're now looking forward to college adventures? Here are excellent tips to help you prepare for your first year in college.
Schedule a Tour and Get to Know Your College
Most students wait until the admission day to have a college experience. If you do that, it may take you a lot of time to understand the environment. Consequently, you may not focus on your studies early on. Checking out the outline of the campus on online platforms may also not help as you may miss many details.
You should schedule a tour of the campus and have a first-hand experience with the environment. During the tour, confirm the location of important offices. Moreover, you should know the class venues and the library. It will make your life easy when you finally begin to study.
Work on Your College Budget in Advance
Financial issues are among the serious challenges collegians face. While the expenses are limitless, there are limited sources of income. If you're not careful, you may run out of money before the end of a given study period. You may get carried away by the daily shopping, luxury items, and the push to spend on entertainment.
Before you begin your first college semester, create a functional budget. Identify your sources of income. After that, list your college expenses. Allocate money to all your expenses, beginning with the basic needs. The luxuries should come last.
Sharpen Your College Writing and Study Skills
College life isn't all butterflies and rainbows. There is serious work to do, and you may have to study more than you used to when in high school. The grades you'll attain in different papers like essays, dissertations, and case studies will determine if you'll move to the next level or not. So you have to sharpen your writing skills, or you'll find yourself seeking essay help online.
Read journals, books, and essays written by experts. It will help improve your study skills and your ability to read fast. Besides, you can mimic the styles you see in these materials when completing your college assignment. The chances of getting good grades in college increase when you are a good writer and reader.
Set Realistic College Academic Goals
The main reason for going to college is to acquire skills that can help you in life. Professors do not award grades randomly. You should convince them that you understand the course concepts by submitting excellent papers. Otherwise, you may fail to graduate at the right time.
Some people begin college education without a plan. If you do that, you may not achieve what you want. Set realistic goals and specify the level of competence you intend to achieve at the end of your course. You should have short-term, medium-term, and long-term academic goals to act as a motivation to work harder.
Improve Your Time Management Skills
Time is one of the most critical aspects of a college education. If you do not organize your activities perfectly, you may become overwhelmed. Remember, it will not always be about academics; you'll have extracurricular activities to participate in, you'll also need to socialize, and may be you'll have a part-time job. Therefore, it will be important to balance everything.
Look at the college academic and activity schedule in advance. Assess the deadlines and purpose to begin working on important tasks early. You'll have higher chances of college success if you work within deadlines.
Excellent ways of enhancing time management include:
Working on the most important tasks first
Avoiding distractions
Avoiding procrastination
Creating time to relax
Take-Home Point
Although your first college semester may be scary, you can make things easier for yourself. Touring your college of choice will help release some tension as you'll not be a total stranger to the new environment when you finally get admitted. Creating a budget will also help avoid financial problems, thus making your life easier. Lastly, you should set realistic goals and work on your time management skills.