FATF Greylist: Any Way To Get Out!
Money laundering (concealment of illegally gained money then appear legal) and terror financing (activities which provide finance to individual terrorists or militant groups) nowadays is a big and dire problem. Many countries are engulfed in these problems and trying to get rid of it. Many steps have been taken to overcome these problems but all were in vain. When realized that it is a hard nut to crack a force was set up to root out terror financing and money laundering known as Financial Action Task Force (FATF). Financial Action Task Force commonly known as FATF is a global task force formed in 1989. This task force consists of 37 countries, with its headquarter in Paris, France. It is currently under the presidency of Mr. Marshall Billingslea who was appointed on July 1, 2018. Three main FATF observers are Indonesia, Israel, and Saudi Arabia. The main purpose of this force is to develop policies to combat money laundering and terror financing.
FATF has provided a series of recommendations which can be followed to stop money laundering and terror financing. Countries are monitored worldwide by the task force to examine if they have acted upon its recommendations to restrain the flow of funds to banned organizations (mafias, terrorist outfits, militant groups etc.). Since this is a serious threat at an international level to the integrity of an international financial system, this task force laid down the foundation of a list of those countries which are affected by or who are involved in money laundering and terror financing is known as greylist.
Pakistan's history in the FATF greylist
It was 2009 when first time Pakistan was put into the Grey List. At that time Government of Pakistan People Party (PPP) was on the run. Later, the name of Pakistan was excluded from the greylist. After that, Pakistan's name was again included in greylist in 2012 for the second time. In 2013 government of PPP ended and Pakistan Muslim League-Nawaz's (PML-N) supremo Nawaz Sharif's Government tenure started. Amid inclusion of Pakistan's name in the grey list, Chief of Army Staff (COAS) launched an operation on June 15, 2014, against terrorism and militant groups called Operation Zarb-e-Azb. As this operation was on the run to hunt down the terrorists, world's fourth-deadliest Army Public School (APS) massacre happened after which operation against terrorists intensified more. This operation helped a lot in a decimation of terrorism. When witnessed by FATF watchdogs that terrorism has been reduced to the much extent, name of Pakistan was excluded from the greylist in 2015.
As we know after 2015, terrorism has reduced more as compared to previous years and can be seen that it has almost vanished in Pakistan then what are the reasons that Pakistan's name is again included in the greylist?
These were the aggressive tweets of Donald Trump in the month of January which pointed out that "the US has foolishly given $33bn to Pakistan to curb terrorism but Pakistan has done nothing in return except lies and deceit. Pakistan has failed to hunt down the terrorist and is providing safe haven to them."
As a result of Trump's tweets, a meeting was conducted and a petition was launched in which Pakistan needed three votes to stay out of the greylist and Pakistan did grasp the required number of votes (Turkey, China, and Saudi Arabia) and abstained itself to be placed to the list. After this, Khawaja Asif erupted and tweeted that we have thwarted the US's agenda to put Pakistan to the list due to which Donald Trump jointly by Modi led Indian Lobby after two or three weeks again pressurized FATF for an unprecedented second discussion on Pakistan. Pakistan again needed three votes to stay out of the list. By then, the US convinced Saudi Arabia to give up its support to Pakistan in return for full membership of FATF. Then there left only two, China and Turkey. China, which is known to be all weather friendly and whose friendship is higher than the mountains, deeper than the ocean informed Pakistan that they are "opting out as they don't want to lose face by supporting a move that's doomed to fail" and thus voted against Pakistan. Turkey voted in favor of Pakistan. So, this time only one vote goes in favor of Pakistan and thus Pakistan was officially placed in the greylist on June 28, 2018 regardless of the 26-points action plan formulated by the International Cooperation Review Group (ICRG) of the Asia Pacific Group (APG) which was also submitted to the FATF to choke terror financing, money laundering, ban militant groups including mastermind behind the Mumbai attack Hafiz Saeed-led JuD and its affiliates and totally freeze their assets.
Pakistan is the ninth country to be placed on the Paris based FATF's grey list while other eight states with strategic deficiencies are Ethiopia, Serbia, Sri Lanka, Syria, Trinidad and Tobago, Tunisia and Yemen. The plan to put Pakistan into the greylist was jointly moved by the US and three key powers of Europe (the UK, France, and Germany) in February. Finance Minister Dr. Shamshad Akhtar represented Pakistan and argued to remove Pakistan from the greylist but they did not hear a word of her sayings.
Consequences of non-implementation of action plan
As being placed on the greylist. It is now worth exploring that what could this mean for Pakistan. How its placement can affect Pakistan's efficiency at national and international level.
Mainly Pakistan's inclusivity in greylist can squeeze its economy and could make it harder for the country to meet its ascending foreign financing needs. This could also lead to a downgrade in Pakistan's debt rating. Pakistan may also suffer a risk downgrade by multilateral lenders like the International Monetary Fund (IMF), Asian Development Bank (ADB), World Bank and European Union (EU). Currently, these are the major risks which are expected can be inflicted on Pakistan.
In case of blacklisted
If Pakistan fails to comply with its 26-points action plan then there is no doubt that no one can save Pakistan to be placed on the blacklist of the FATF which means total disaster of the country. Currently, FATF blacklist features Iran and North Korea.
Being blacklisted means direct sanctions on Pakistan's major international transactions, imports and exports, foreign loans, can distort its international standing, banks can pull out, can be a fall in foreign currency inflow, further fall in Pakistan's large current account deficit (CAD), Pakistan's stock market can fall at a greater speed. These are few disturbing factors for Pakistan if it ends up blacklisted.
In case of a blacklist, above cited sanctions might also result up as a chaos at a national level in Pakistan leaving no jobs for the masses of Pakistan, increase in debts, increase in taxes, inflation and would be directly and constantly scrutinized by FATF's financial watchdogs. All confidential transaction will go through under watchdog's surveillance.
By putting all these risks aside, the factual evidence, both historic and current, demonstrates the incorrectness of these mentioned assertions. Pakistan was on the FATF grey list from 2012 to 2015. A period in which Pakistan's imports and exports remained stable and grey listing did not prove to be a significant barrier to trade.
Recently, a delegation of FATF came to Pakistan to review the implementation of the action plan and asked Pakistan to maximize the penalty and imprisonment period for those who proved to be involved in such offenses.
What to do to get out of greylist?
The only way for Pakistan to get out of the grey list is to focus on the 26-point action plan. Implementation of action plan effectively by taking enforcement action against illegal money and value transfer services (MVTS), control on illicit movement of currency, identifying and investigating terrorist financing activity and target designated persons and entities, and persons and entities acting on behalf or acting at the direction of designated persons or entities, prevention of moving funds to designated terrorists including freezing of their assets (both movable and immovable) and demonstrate enforcement against TFS (targeted financial sanctions) violations.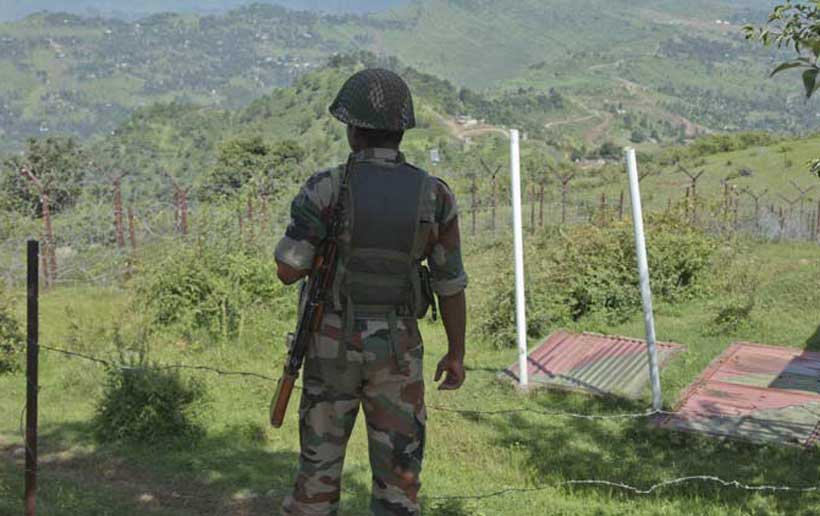 Inspired by the movement "Black Lives Matter" after the murder of George Floyd, on 25 May 2020. Many other movements are gaining momentum against discrimination around the world. Kashmiri movement for their legitimate right of self-determination, also gained momentum. Kashmiris are struggling for their rights for 72 years, but India not only denying their legitimate right but using accessive force to suppress them.
Starting from Times Square, New York, on the 5th of August 2020, to almost all capitals of Europe and other parts of the world, Kashmiri people staged protests, agitations, demonstrations, to express their anger and dissatisfaction with the situation in Indian Occupied Kashmir. They were displaying banners with various slogans like Kashmir Lives Matters, Freedom for Kashmir, Condemned India atrocities, Respect for human lives, etc. Not only the Kashmiris, but local people also joined them in such protests. Mainstream Media, around the world, has covered their protests and published or broadcasted the Indian atrocities and brutalities in Kashmir. Seminars, Conferences, were held to address the Kashmir issue in many countries.
PM Narendra Modi, won the Elections based on anti-Muslim and Anti-Pakistan slogans and it was expected that his policies will be anti-Muslims and Anti-Pakistan. But PM Narendra Modi has not calculated well the consequences. Today, the Indian economy collapsed, society has been divided, law and order situation deteriorated, Government rit has weakened, insurgencies go momentum. Simply India as a country may not survive long and may disintegrate soon. PM Modi is pushing India toward disaster. His Nazi thinking and extremist policies have ruined India already. India used to be known as a secular state, but today India is an extremist Hindu state, with no rights to minorities and low caste Hindus.
One year ago, on the same day, the 5th of August 2019, India revoked its own constitution Articles 370 and 35A and annexed Kashmir. The merger of Kashmir and Ladakh to Union territory ends the special autonomous status of Jammu & Kashmir and Ladakh, which is a disputed territory, recognized Internationally. The UNSC passed dozens of resolutions to resolve the Kashmir Issue. But India is not implementing the UNSC resolutions and became defaulter to the UN, which is a criminal act. Kashmir is a disputed territory among China-Pakistan and India. The Unilateral actions taken by India angered the stakeholders and offended the international community. It is a clear breach of international law and fair practices of the civilized world. It was Indian international commitment, the legal binding under Delhi agreement 1952, to implement the UNSC resolutions.
India is spoiling the peace of the whole region. It has initiated arms race in this region and procuring more and more lethal weapons. It should be known that the region is heavily armed with nuclear weapons. India, China, Pakistan, and Russia, al are nuclear countries. Any misadventure may cost the human lives of almost half of the world population.
Indian cross-border terrorism and aggressive acts are increasing and threatening the neighboring countries. India has disputes with all of the regional countries, like Nepal, China, Bhutan, Sikkim, Pakistan, Bangladesh, Myanmar, Sri Lanka, and the Maldives.
Almost nine hundred thousand troops of the Indian army, empowered with draconian laws, have illegally occupied the territory and are keeping the 8 million people of Kashmir under siege while violating with impunity the International Humanitarian law and practices. Kashmir has become the largest jail. Indian troops are using lethal weapons, cluster bombs, pallet guns, and perpetrating Sexual offenses, destroying Muslim religious and private properties. Whereas the Kashmiri civilians are innocent and unarmed. They are protesting and agitating peacefully for their legitimate right of self-determination, sanctioned by UNSC in 1948. Although UNSC resolutions are legally binding on India, but, India is delaying and not implementing UNSC resolutions passed in 1948.
Estimated killings so far are said to be 352, including 75 unarmed civilians, 196 freedom fighters, and also 81 from the occupational forces. 170000 persons have been arrested including old-aged, women, and under-aged children. The top political leadership has been arrested or house arrest. The activists and youth are arrested are shifted to detention camps. Children are separated from parents and messed in detention camps. It's now a year since the curfew was clamped. There is a severe shortage of food, medicines, fuel, and electricity and the basic necessities of daily life. The phone and internet services are suspended. Travelling is restricted, especially media persons and foreigners. Kashmir is totally cut-off from the rest of the world, and blacked-out, with no flow of information. Only state media is reporting the censored reports. Whatsoever is reported in the International media is only a fraction, as leaked information is always limited only. The actual situation on the ground is rather much more severe and dangerous. Kashmir is split into two Indian union territories as Kashmir and Ladakh.Against the wishes of the stakeholders. This is the worst type of tyranny being faced by the helpless people of Kashmir in the history of humankind.
For 72-years of Indian atrocities and brutalities, have forced Kashmiris to seek a merger with Pakistan. The more force India will use to suppress Kashmiris, the more hate will increase against India, and the more love for Pakistan will increase. The ultimate solution to Kashmir is the merger with Pakistan according to UNSC resolutions through holding a plebiscite. India is granting domicile to non-Kashmiris, especially Hindus from other parts of India, to change the demography of Kasmir. India wanted to change the Muslim majority of Kashmiris which stands 87% to the Hindu majority. India failed to control Kashmir for 72-years, and will never keep occupation forever. India has to leave Kashmir, the sooner, the better. The spirit of Kashmiris can not be suppressed by any means, they are determined to keep their struggle till victory. People of Kashmir are brave, bold, and committed. No one can suppress them. Salute to the brave men and women from Kashmir, who are fighting with the huge Indian Army and yet not surrender. Their struggle will reach a logical end with Victory only.
Indian Imbalanced Balance
A serious crisis is looming over journalism in India, which is increasingly vested in the hands of authority. On the one hand, Indian President Pranab Mukherjee asks for "discussion and dissension" for a vibrant democracy. "There should always be room for the argumentative Indian, and not the intolerant Indian. The media must be the watchdog, the mediator between the leaders and the public," Mukherjee said while paying his regards to Ramnath Goenka – former press baron. On the other hand, Indian media has lost its credibility regionally as well as internationally owing to quality of Indian public discourse. According to criminal lawyer Rebecca Mammen, "The true test of a robust democracy is the independence of its media. Over the past few years our media has become the mouthpiece of the party in power. Coupled with the fact the corporate owners of media houses share close links with the government, the Indian media has tragically lost its voice."
The mainstream media is vested in the hands of a selected few and refuses to question authorities. The 'Reporters Without Borders' annual Press Freedom Index, which was released on April 20, has ranked India at 142 among 180 countries reflecting poor credibility due to pressures by government. According to the Report, the Indian media is reeling under a Hindu nationalist government, which has time and again tried to gag journalists. Moreover, India's influential TV news channels function largely as government mouthpieces.A European non-governmental group "EU disinfo lab" had uncovered a network of 265 'fake' news outlets sponsored by an Indian network to influence the European Union (EU) and the United Nations (UN) with content against to Pakistan.
The crisis in the Indian media will have deeper impacts on Indian democracy. With a feeble opposition, weak institutions, and an inadequate media, Indians have no checks and balances. For instance, maligning Pakistan High Commission, Colombo(PAHIC) during a recent Indo-China conflict was an Indiangovernment instructed media strategy to divert public opinion from their failures in North. In other words, media strategy inadvertently defines poor political will of India to stand up to China while feel strong enough to bully the smaller neighbourhood.
The sane voices in Indian media have continuously shrinking space.Having almost 400 news channels, Indian media has failed to highlight serious matters, such as beef ban, human rights violations in Indian Occupied Jammu & Kashmir (IoJK), and numerous discriminations against Indian Dalits. "Over the last few years – especially after Prime Minister Narendra Modi won the general election of 2014 – the Indian mainstream media has allowed itself to be undermined by the transcendent political power that he represents," said Pamela Philipose, The Wire. "A new note of muscular nationalism has crept into media discourse. Also conspicuous is the curbing of dissent and the rise of the surveillance state – developments that bode ill for the independence of the Indian media," says Philipose.
In a similar manner, a political scientist Giles Vernier argues that "a new note of muscular nationalism has crept into media discourse. Also conspicuous is the curbing of dissent and the rise of the surveillance state – developments that bode ill for the independence of the Indian media.One reason why we don't see much criticism in the media is that the government, in the person of the Prime Minister, has the ability to completely dominate the media's agenda, by saturating the public and media sphere with the message, image, and his voice."
Journalists should be critical of government's handling of its internal and external matters to keep it on the right track. TV channels will call speakers of their choice, who would heavily lean to one side of discussion and pretend that it is balanced.
In the current atmosphere, with enraptured legislative issues and social perspectives, with populist political leadership, with developing bigotry against minorities and dissenters, the media can and ought to be an encouraging sign for liberal, mainstream and law based thoughts, yet additionally to guarantee that outrageous perspectives does not get into the papers or on TV. Rather, the media in India has become some portion of the issue, either excitedly partaking in preparing of contempt against the helpless, or carrying on in an insincere path by permitting the most exceedingly terrible components a free run of significant reality on their foundation. Whole ages of columnists are growing up with the possibility that they are playing out an important help; they have scarcely any good examples to gaze upward to, since their own managers, who should know better, are either sold out, ideologically dedicated to fanaticism or are indecisive, without firm feelings or just fearful. In any case, Indian reporting is in a profound emergency, all for the sake of 'balance.'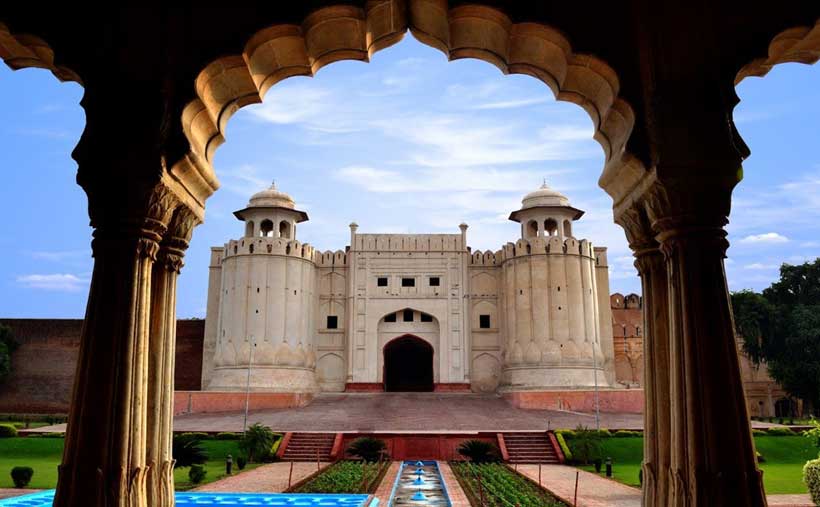 With an unprecedented progress in politico-socio-economic domains, Pakistan has a new face in the world. It has not only successfully corrected misplaced perceptions about it, but the internal and external circumstances around it have also changed, which has helped shaping Pakistan its renewed look according to changed regional and international environment. The successes at the security front has also led to the economic progress in Pakistan.
In result of Pakistan's fight against terrorism and anti-extremism operations, it lost tens of thousands of people, including soldiers and civilians. Pakistan's strong resolve together with sustained military operations against terrorist elements, however, brough back peace and stability in the country. According to Security Report 2019 by Pakistan Institute of Peace Studies (PIPS), "Pakistan witnessed a further decline in the number of terrorist incidents and consequent casualties… terrorist attacks this year decreased by around 13 percent as compared to 2018." The report clearly depicted a gradual decrease in terrorist attacks and casualties since 2009. In this regard, Pakistan's National Action Plan (NAP) helped eliminating the menace of terrorism from the country. The improved security situation in the country resulted in the economic dividends in the shape of China Pakistan Economic Corridor (CPEC).
Pakistan is also appreciated for its nuclear material safety. In its annual report, the Nuclear Threat Initiative (NTI) – a leading United States non-proliferation watchdogdivulged that "Pakistan's improvements in the Security and Control Measures category are significant because strengthened laws and regulations result in durable boosts in Pakistan's score as well as provide sustainable security benefits." While appreciating Pakistan's further improvement in nuclear materials' safety, Laura Kennedy, a former United States diplomat, tweeted that "one welcome bit of news reported by #NTIindex is that #Pakistan ranked as most improved in security of those countries holding nuclear materials."
Pakistan's fight against Corona Virus Disease (COVID-19) is used as a role model by developed countries of the world. The Government of Pakistan (GoP) revealed a PKR 1.13 trillion relief package to help to the powerless and securing industry and other organizations. The concept of 'Smart Lockdown' also reaped its dividends and Pakistan has come out from the dangers of this deadly virus.
On the socio-economic front, Pakistan is making progress as well. For instance, the current account deficit has reduced from US$ 20 billion to US$ 3 billion together with a significant decrease in trade and fiscal account deficits. The stalled construction of Diamer-Bhasha dam has also been approved, which will result in additional water supplies for better agricultural production. There has been increase in the rights activism i.e., Transgender Pride March, Aurat March, Climate March, and Student Solidarity March. Women sports stars of Pakistan won international medals and recognitions.For instance, 8-year-old Pakistani Taekwondo star Ayesha Ayaz won a bronze medal for Pakistan at the 7thFujairah Taekwondo Open Championship in United Arab Emirates (UAE); Hajra Khan won 3 Guinness World Records; Mahnoor Shahzad won the Annapurna International Badminton Tournament; Nida Dar became the first Pakistani woman to sign a deal with an international cricket league, Sydney Thunder; Shahida Abbasi from Hazara won one of the total two gold medals for Pakistan at the South Asian Games 2019; and Mallak Faisal Zafar won first position in the Basic Novice Girls II category at the 24th International Eiscup Innsbruck 2019. Test cricket also returned to Pakistan.
Culturally, Pakistan is projecting itself more prominently. Pakistani celebrities are mamking it to international fashion weeks – Mushk Kaleem and Alicia Khan walked the ramp for Milan Fashion Week 2019. Pakistani film Laal Kabootar won the Vancouver International South Asian Film Festival for the Best Feature Film Award. ActressMahira Khan was appointed National Goodwill Ambassador for UNHCR, the UN Refugee Agency, strengthening the bond between the people of Pakistan and the international community. Moreover, Mehwish Hayat was appointed ambassador to UK based international humanitarian charity, Penny Appeal.
On the entrepreneurial front, 9 Pakistanis made it to Forbes' coveted 30 under 30 Asia list: Ahmed Rauf Essa: Founder, Telemart; Karishma Ali, President, Chitral Womens Sports Club; Laila Kasuri, Water Analyst, Global Green Growth Institute; Hanaa Lakhani, Hasan Usmani,Gia Farooqi and MoneebMian, Cofounders, Roshni Rides, Zain Ashraf, Founder, Seed Out; and Zainab Bibi, Founder, Pakistan Society for Green Energy (PSGE).
Regionally, Pakistan's foreign policy is paying its dividends. Pakistan's relations among Iran, Afghanistan, Sri-Lanka, Russia, United States and others has improved significantly. Overall, there is many encouraging events happening in and around Pakistan.