FATF Greylist: Any Way To Get Out!
Money laundering (concealment of illegally gained money then appear legal) and terror financing (activities which provide finance to individual terrorists or militant groups) nowadays is a big and dire problem. Many countries are engulfed in these problems and trying to get rid of it. Many steps have been taken to overcome these problems but all were in vain. When realized that it is a hard nut to crack a force was set up to root out terror financing and money laundering known as Financial Action Task Force (FATF). Financial Action Task Force commonly known as FATF is a global task force formed in 1989. This task force consists of 37 countries, with its headquarter in Paris, France. It is currently under the presidency of Mr. Marshall Billingslea who was appointed on July 1, 2018. Three main FATF observers are Indonesia, Israel, and Saudi Arabia. The main purpose of this force is to develop policies to combat money laundering and terror financing.
FATF has provided a series of recommendations which can be followed to stop money laundering and terror financing. Countries are monitored worldwide by the task force to examine if they have acted upon its recommendations to restrain the flow of funds to banned organizations (mafias, terrorist outfits, militant groups etc.). Since this is a serious threat at an international level to the integrity of an international financial system, this task force laid down the foundation of a list of those countries which are affected by or who are involved in money laundering and terror financing is known as greylist.
Pakistan's history in the FATF greylist
It was 2009 when first time Pakistan was put into the Grey List. At that time Government of Pakistan People Party (PPP) was on the run. Later, the name of Pakistan was excluded from the greylist. After that, Pakistan's name was again included in greylist in 2012 for the second time. In 2013 government of PPP ended and Pakistan Muslim League-Nawaz's (PML-N) supremo Nawaz Sharif's Government tenure started. Amid inclusion of Pakistan's name in the grey list, Chief of Army Staff (COAS) launched an operation on June 15, 2014, against terrorism and militant groups called Operation Zarb-e-Azb. As this operation was on the run to hunt down the terrorists, world's fourth-deadliest Army Public School (APS) massacre happened after which operation against terrorists intensified more. This operation helped a lot in a decimation of terrorism. When witnessed by FATF watchdogs that terrorism has been reduced to the much extent, name of Pakistan was excluded from the greylist in 2015.
As we know after 2015, terrorism has reduced more as compared to previous years and can be seen that it has almost vanished in Pakistan then what are the reasons that Pakistan's name is again included in the greylist?
These were the aggressive tweets of Donald Trump in the month of January which pointed out that "the US has foolishly given $33bn to Pakistan to curb terrorism but Pakistan has done nothing in return except lies and deceit. Pakistan has failed to hunt down the terrorist and is providing safe haven to them."
As a result of Trump's tweets, a meeting was conducted and a petition was launched in which Pakistan needed three votes to stay out of the greylist and Pakistan did grasp the required number of votes (Turkey, China, and Saudi Arabia) and abstained itself to be placed to the list. After this, Khawaja Asif erupted and tweeted that we have thwarted the US's agenda to put Pakistan to the list due to which Donald Trump jointly by Modi led Indian Lobby after two or three weeks again pressurized FATF for an unprecedented second discussion on Pakistan. Pakistan again needed three votes to stay out of the list. By then, the US convinced Saudi Arabia to give up its support to Pakistan in return for full membership of FATF. Then there left only two, China and Turkey. China, which is known to be all weather friendly and whose friendship is higher than the mountains, deeper than the ocean informed Pakistan that they are "opting out as they don't want to lose face by supporting a move that's doomed to fail" and thus voted against Pakistan. Turkey voted in favor of Pakistan. So, this time only one vote goes in favor of Pakistan and thus Pakistan was officially placed in the greylist on June 28, 2018 regardless of the 26-points action plan formulated by the International Cooperation Review Group (ICRG) of the Asia Pacific Group (APG) which was also submitted to the FATF to choke terror financing, money laundering, ban militant groups including mastermind behind the Mumbai attack Hafiz Saeed-led JuD and its affiliates and totally freeze their assets.
Pakistan is the ninth country to be placed on the Paris based FATF's grey list while other eight states with strategic deficiencies are Ethiopia, Serbia, Sri Lanka, Syria, Trinidad and Tobago, Tunisia and Yemen. The plan to put Pakistan into the greylist was jointly moved by the US and three key powers of Europe (the UK, France, and Germany) in February. Finance Minister Dr. Shamshad Akhtar represented Pakistan and argued to remove Pakistan from the greylist but they did not hear a word of her sayings.
Consequences of non-implementation of action plan
As being placed on the greylist. It is now worth exploring that what could this mean for Pakistan. How its placement can affect Pakistan's efficiency at national and international level.
Mainly Pakistan's inclusivity in greylist can squeeze its economy and could make it harder for the country to meet its ascending foreign financing needs. This could also lead to a downgrade in Pakistan's debt rating. Pakistan may also suffer a risk downgrade by multilateral lenders like the International Monetary Fund (IMF), Asian Development Bank (ADB), World Bank and European Union (EU). Currently, these are the major risks which are expected can be inflicted on Pakistan.
In case of blacklisted
If Pakistan fails to comply with its 26-points action plan then there is no doubt that no one can save Pakistan to be placed on the blacklist of the FATF which means total disaster of the country. Currently, FATF blacklist features Iran and North Korea.
Being blacklisted means direct sanctions on Pakistan's major international transactions, imports and exports, foreign loans, can distort its international standing, banks can pull out, can be a fall in foreign currency inflow, further fall in Pakistan's large current account deficit (CAD), Pakistan's stock market can fall at a greater speed. These are few disturbing factors for Pakistan if it ends up blacklisted.
In case of a blacklist, above cited sanctions might also result up as a chaos at a national level in Pakistan leaving no jobs for the masses of Pakistan, increase in debts, increase in taxes, inflation and would be directly and constantly scrutinized by FATF's financial watchdogs. All confidential transaction will go through under watchdog's surveillance.
By putting all these risks aside, the factual evidence, both historic and current, demonstrates the incorrectness of these mentioned assertions. Pakistan was on the FATF grey list from 2012 to 2015. A period in which Pakistan's imports and exports remained stable and grey listing did not prove to be a significant barrier to trade.
Recently, a delegation of FATF came to Pakistan to review the implementation of the action plan and asked Pakistan to maximize the penalty and imprisonment period for those who proved to be involved in such offenses.
What to do to get out of greylist?
The only way for Pakistan to get out of the grey list is to focus on the 26-point action plan. Implementation of action plan effectively by taking enforcement action against illegal money and value transfer services (MVTS), control on illicit movement of currency, identifying and investigating terrorist financing activity and target designated persons and entities, and persons and entities acting on behalf or acting at the direction of designated persons or entities, prevention of moving funds to designated terrorists including freezing of their assets (both movable and immovable) and demonstrate enforcement against TFS (targeted financial sanctions) violations.
Misjudgements in India's Afghan policy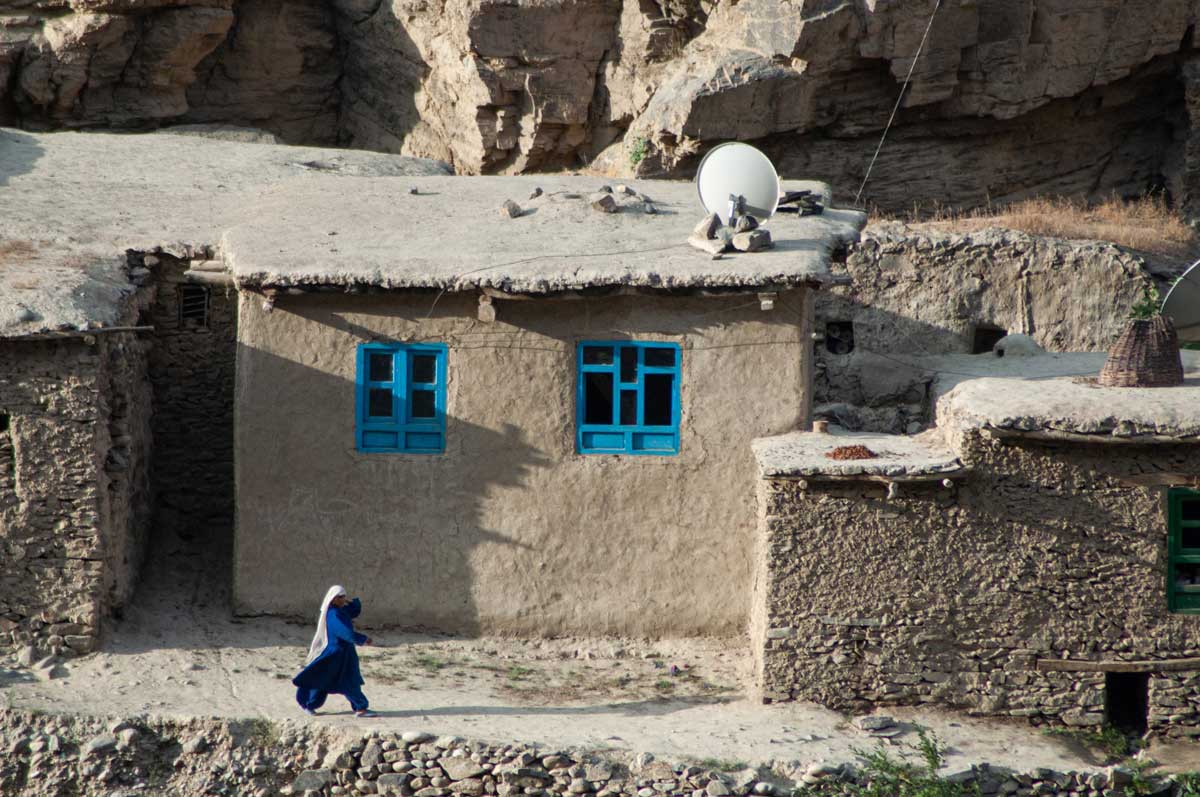 India's Afghan policy has always been obsessed with the desire to deny Pakistan the "strategic depth" that Pakistan, according to India's perception, yearns. If India had a pragmatic policy, it would not have found itself whimpering and whining like a rueful baby over spilt milk.
India supported the invasion of Afghanistan by both the former Soviet Union and the USA, both losers. President Trump mocked Modi for having built a library for the Afghan people. Trump expected India to contribute foot soldiers, and by corollary, body packs to the Afghan crisis. India played all the tricks up its sleeves to convince the USA to make India a party to the US-Taliban talks. But the USA ditched not only Modi but also Ashraf Ghani to sign the Doha peace deal with the Taliban.
India's external affairs minister still calls the Taliban government "a dispensation". Interestingly, the USA has reluctantly accepted that the Taliban government is a de facto government.
Humanitarian crisis
The United Nations' Development Programme has portrayed a bleak situation in Afghanistan. Afghanistan is faced with multifarious challenges. These include prolonged drought and the effects of the COVID-19 pandemic, upheaval caused by the current political transition: frozen foreign reserves, and rising poverty.
About 47 per cent of its people live below the dollar-a-day poverty line. If the poverty line is pushed to $2 a day, 90 per cent of Afghans would be poor. About 55 per cent of Afghans are illiterate.
Ninety seven percent of the population is at risk of sinking below the poverty line, As such, Afghanistan teeters on the brink of universal poverty. Half of the population is already in need of humanitarian support. The UNDP has proposed to access the most vulnerable nine million people by focusing on essential services, local livelihoods, basic income and small infrastructure.
Currently, the gross national product of Afghanistan is around $190 billion, just a little more than the $160 billion economy of Dhaka city. The country's legal exports of goods and services every year account for $1 billion. It imports$6 billion worth of goods and services every year.
About 80 per cent of world production of opium comes from Afghanistan. Every year, Afghanistan produces nearly 10,000 tons of opium and the revenue generated from it amounts to $7 billion approximately. About 87 per cent of the income of opium producing farmers comes exclusively from this single product. The illicit opium export by Afghanistan is worth $2 billion every year. The role of opium is significant.
About 80 per cent of public expenditure in this country is funded by grants. Since 2002, the World Bank has provided Afghanistan with a total of $5.3 billion as development and emergency relief assistance. The IMF earmarked for Afghanistan $400 million in Special Drawing Rights (SDR) for combating the Covid-19 pandemic in the country.
The United States has frozen about $10 billion worth of Afghan assets held at various banks in Afghanistan. The International Monetary Fund (IMF) has withdrawn the $400 million worth of SDRs allocated earlier to Afghanistan for addressing the Covid-19 crisis. The World Bank has not said anything as of yet, but it may also put restrictions on its funding to Afghanistan.
India's lip service to Afghanistan
India provided around $3 billion in aid to fallen U.S.-backed Afghan government. It trained the Afghan army and police. But now it is not willing to pay or pledge a penny to the Taliban government. Look at the following Times of India report:
"India did not pledge any money to the Taliban ruled Afghanistan probably for the first time in 20 years. That it has not done so as Jaishanker declared … (At UN, India offers support to Afghanistan but does not pledge money. The Times of India September 14, 2021).–The Hindu, September 11, 2021
India's tirade against Afghanistan
Indian policymakers and experts say they see no guarantees that Afghanistan won't become a haven for militants. "Afghanistan may be poised to become a bottomless hole for all shades of radical, extremist and jihadi outfits somewhat similar to Iraq and Syria, only closer to India," said Gautam Mukhopadhaya, who was India's ambassador in Kabul between 2010 to 2013. He added that the Taliban victory could have an "inspirational effect" not only for Kashmir's rebels but wherever religiously-driven groups operate in the broader region… Lt. Gen Deependra Singh Hooda, former military commander for northern India between 2014-2016, said militant groups based across the border in Pakistan would "certainly try and push men" into Kashmir, following the Taliban victory in Afghanistan (With Taliban's rise, India sees renewed threat in Kashmir, Star Tribune September 14, 2021). "Meanwhile, Rajnath Singh conveyed to Australian Defence Minister Peter Dutton that the rise of the Taliban raises serious security concerns for India and the region. U.N. Secretary-General Antonio Guterres has appealed for an injection of cash into Afghanistan to avoid an economic meltdown that would spark a "catastrophic" situation for the Afghan people and be a "gift for terrorist groups."). Afghan economic meltdown would be 'gift for terrorists,' says U.N. chief" (The Hindu, September 11, 2021)
India's former envoy to Kabul, Ambassador Gautam Mukhopadhyay is skeptical of the conciliatory statements by the taliban government. He advises: "We should welcome recent statements by Stanekzai and Anas Haqqani that suggest some independence from the ISI. But we should also ask some hard questions and judge them by their actions and words, and not let down our guard, both with regard to our multiple security concerns such as whether they can protect us from the Ias and ISI, sever ties with other terror groups, especially those supported by the ISI against India, deny Pakistan strategic depth, and preserve and build on our historic P2P and trade ties; and a genuinely inclusive govt in Afghanistan that accommodates the majority of Afghans who want the rights and freedoms enshrined in the 2004 Afghan Constitution or at least acceptable to the Afghan people." (Taliban move to form govt, Naya Afghanistan brings new challenge for India, September 2, 2021).
Concluding remarks
India wants a "central role' to be given to the UN in Afghanistan. India's mumbo jumbo implies that Afghanistan should be made a UN protectorate. Indian media is never tired of calling the Afghan government a bunch of terrorists. They have even launched video games about it.
India needs to rethink how it can mend fences with Afghanistan that it regards a hothouse of terrorists.
Afghanistan: Hazaras in danger of extinction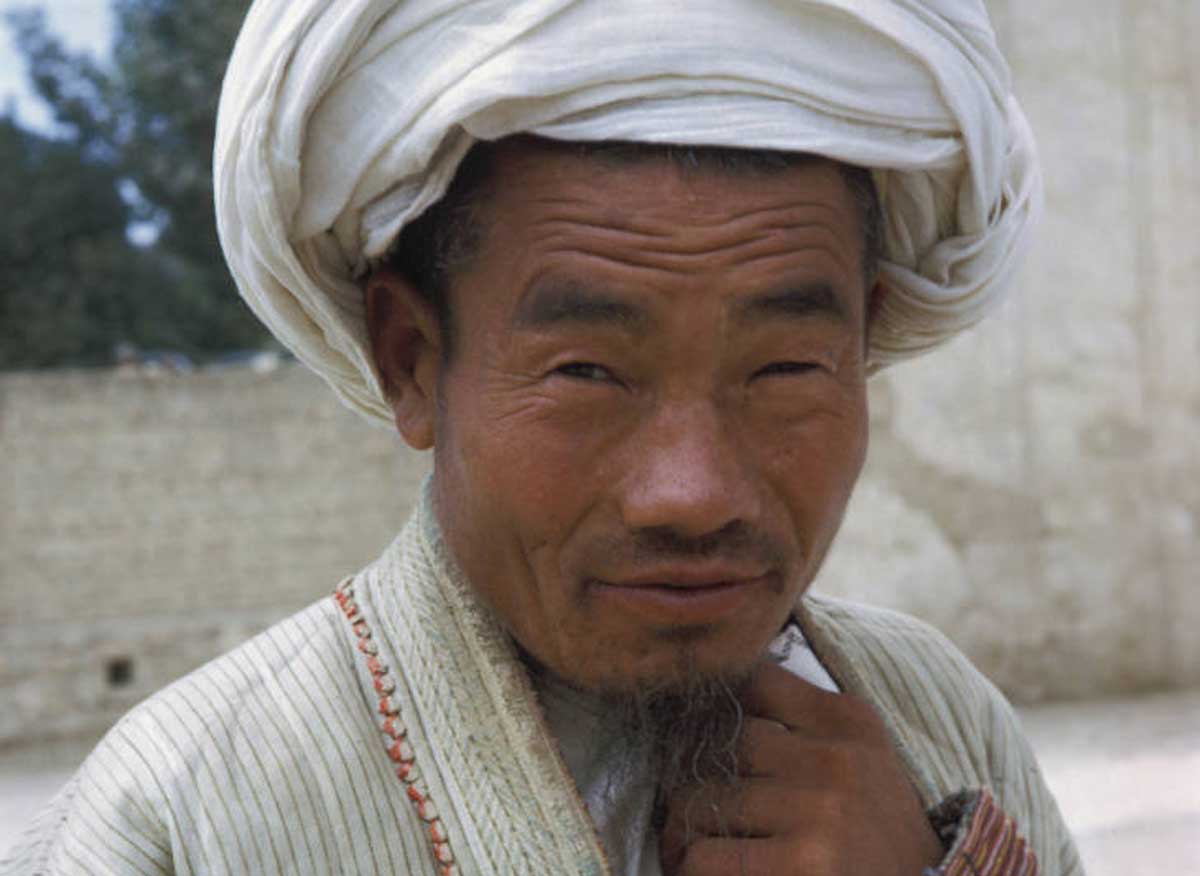 As reported on August 30, 2021, Taliban shot dead 14 people belonging to the Hazara community in Khadir District of Afghanistan's Daykundi Province. Among those killed are 12 soldiers, who reportedly surrendered, and two civilians.
Earlier in between July 4-5, Taliban tortured and killed nine men of the Hazara community and looted their homes in Mundarakht village of Malistan District in Ghazni province. Reportedly, six Hazara men were shot while three of them were tortured to death. The entire episode was part of a 'door-to-door' killing operation as orchestrated by Taliban.
On May 8, 2021, explosions outside Syed Al-Shahda school for girls in Dasht-e-Barchi neighbourhood of Kabul, killed at least 68 people and wounded over 165. The majority of victims are girls attending school. The attack targeted Afghanistan's ethnic Hazaras who live in the Dasht-e-Barchi neighborhood.
The Taliban are yet to spell out finer details of how they will impose the Sharia law in Afghanistan. Interestingly, on August 17, Taliban 'spokesman' Zabihullah Mujahid said that Afghanistan's new government would be "inclusive." On the same day, Taliban officials visited a Hazara neighborhood and attended a Shiite mourning ceremony for the death of Hussein ibn Ali, the third imam of Shiites and the Prophet Muhammad's grandson. But, on August 18, 2021, sadly, after 'coming to power', the Taliban forces destroyed the statue of prominent Hazara leader Abdul Ali Mazari in Bamiyan. Mazari was tortured and killed by the previous Taliban regime in 1995.
Comprising roughly 10-20 percent of Afghanistan's 38 million population, Hazaras speak a dialect of Dari (Farsi dialect) called Hazaragi and the vast majority follow the Shia sect (Twelver Imami) of Islam. A significant number are also followers of the Ismaili sect. Hazaras have long been persecuted for their largely Shia faith in a country racked by deep ethnic divisions. Their distinct features make them easy prey for Sunni hardliners, both Taliban and the Islamic State, (IS) that consider them "infidels". The Hazaras are also accused of being too closely allied to Shia Iran, and tens of thousands have moved over the years as economic migrants to work mostly menial jobs.
The United Nations Assistance Mission in Afghanistan: UNAMA's "Protection of Civilians in Armed Conflict Midyear Update: 1 January to 30 June 2021", suggests that in total, 20 incidents targeting Shia/Hazara, resulted in 500 civilian casualties (143 killed and 357 injured). The report also states:
…a resurgence of deliberate sectarian motivated attacks against the Shi'a Muslim religious minority, most of whom also belong to the Hazara ethnic minority, nearly all claimed by ISIL-KP. These included a string of non-suicide IED attacks and shootings, including at least eight IEDs in May-June alone that targeted buses or similar vehicles carrying members of the Hazara community…
Reportedly, a large number of Hazaras live in Hazarajat (or Hazarestan),' land of the Hazara', which is situated in the rugged central mountainous core of Afghanistan, in the Bamiyan province and in cities such as Kabul and Mazar-e-Sharif. With others living in the Badakhshan province. Many Hazaras settled in western Turkestan, in Jowzjan and Badghis provinces. Ismaili Hazaras, a smaller religiously differentiated group of Hazaras, live in the Hindu Kush Mountain region.
Hazaras in Afghanistan have faced decades of abuse and state-sponsored discrimination, most recently under the Taliban regime between 1996-2001. Hazaras have been singled out for killings, beheadings, suicide bomb attacks, and kidnappings. They have been targeted at weddings, schools, mosques, sports clubs, and even at births.
As reported on September 1, the killing of Hazaras, are a tiny fraction of the total death toll inflicted by the Taliban to date, as the group had cut mobile phone service in many of the recently captured areas, efficiently controlling which photographs and videos are then shared from these regions. Habiba Sarabi, a Hazara political leader, told she had proof of more atrocities but could not share the details, as it might endanger surviving eyewitnesses. Sarabi was the first female Governor of Afghanistan (in Bamiyan Province) and one of four women representing Afghanistan in the negotiations with the Taliban in Doha, Qatar. Unfortunately, soon after the interview, Sarabi sent a link to a short, grainy video, which showed two Taliban militants. Speaking into the camera, one of them said they are waiting for permission from their leaders to "eliminate" all Hazaras living in Afghanistan.
More worryingly, over a period of time, out of the dire necessity of self defence and mistrust over government and administration, many Hazaras have either formed or joined armed militias to counter radical forces operating within Afghanistan. One of the examples is that of Zulfiqar Omid, a former lawmaker turned resistance leader. He has reportedly established an armed Hazara resistance in Central Afghanistan, comprising some 800 regular fighters and 5,000 volunteers. Abdul Khani Alipur, is another such militia leader from Maidan Wardak province. As reported on July 13, 2021, his militia boasted of patrolling roads and launching brazen raids on Taliban areas to abduct the relatives of militants, later used as bargaining chips to release Hazara hostages. Such developments would only bring more bloodshed in Afghanistan.
Further, the Hazaras have also taken refuge in Pakistan since many decades, due to violence meted against them. As reported on September 1, 2021, up to 6,000 refugees, among them many Hazaras, have already made their way to Quetta, Balochistan in Pakistan, a city with a sizeable Hazara community. But unfortunately, Pakistan also has a history of frequent attacks on the minority Hazara community, due to the exact same reasons of their different religious and ethnic identities, as in the case of Afghanistan. According to the 2019 report of Pakistan's National Commission for Human Rights, about 509 Hazaras were killed since the year 2013. Moreover, according to partial data collated by South Asia Terrorism Portal, since 2001, 386 Hazaras have been killed, 480 injured in 80 incidents in Pakistan. Therefore, the danger of death and persecution doesn't end when these people take refuge in Pakistan.
The Hazaras are victim of a double-edged sword of religious and ethnic differences, causing their death in Afghanistan. The Taliban 'takeover' of the political structure of the country can only ensure one thing vis-à-vis the Hazara population- their absolute annihilation. They will either die or flee the country in whatsoever means. The practice of 'othering', as preached by the militant Islamist groups, be it a religious minority, or a woman, or non-Pashtun person, would cause harm to the Hazara community. Along with the Taliban, other terror groups of IS, Al Qaeda and their various affiliates are definitely going to have their own game plan for Afghanistan, of which 'persecution of Hazaras' be an important constituent.
Why the Taliban Had to Change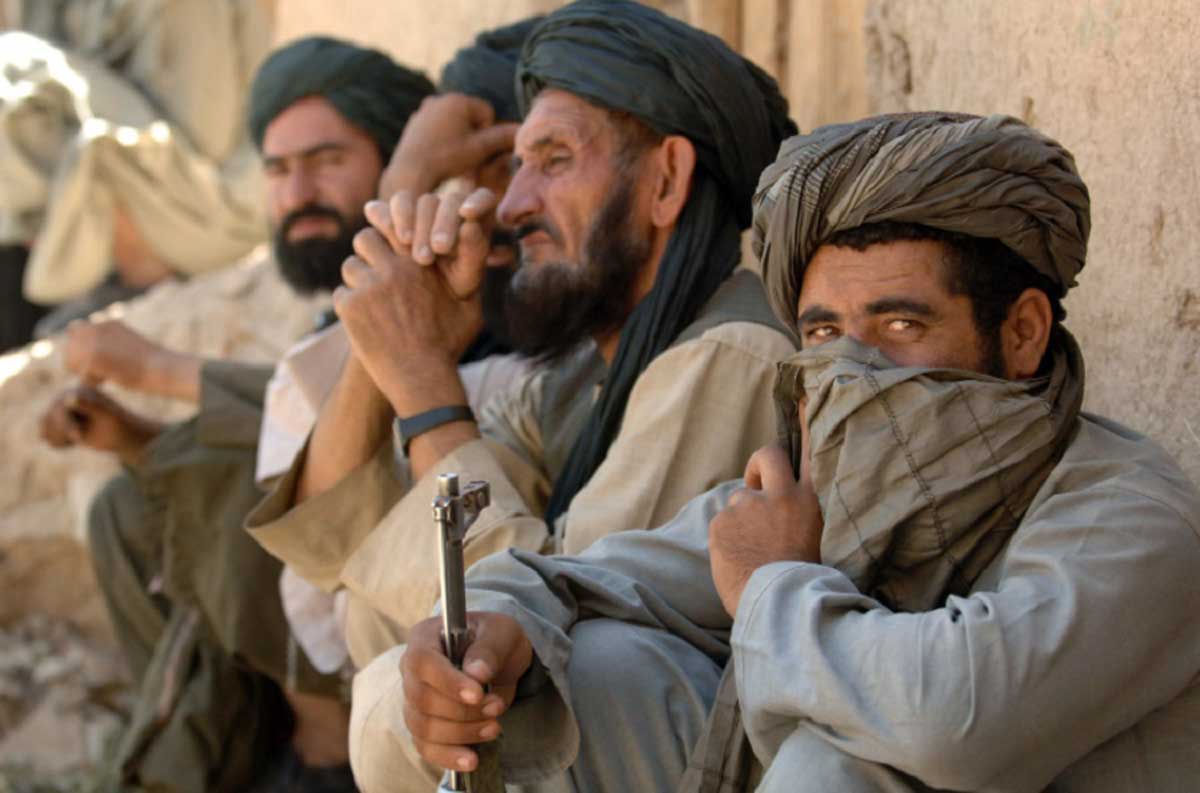 The fall of Kabul to the Taliban, pre-negotiated with the US in Doha, Qatar, has launched yet another fruitless enterprise, as fruitless as the US effort to keep Afghanistan under its own control: all sorts of IR scholars, pundits, and journalists, in all sorts of specialized and unspecialized publications in the US and Europe, are trying to prove that the 2021 version of the Taliban has not changed in comparison to the version of the Taliban which seized control of Afghanistan in 1996 and that they will again make Afghanistan a cradle for all kinds of terrorists. If they use facts rather than hollow phrases, they commonly seek a confirmation of this thesis in the names of the 2021 Taliban leaders appointed to the interim government, the names which are not particularly different from those of the Taliban who governed the country from 1996.
Yet, all these would-be experts have somehow failed to notice that the times have changed, and so has the geopolitical environment in which the whole overturn took place. Indeed, how can the Taliban remain the same, if the entire world has changed so profoundly, comparing the year of 2001, when the Taliban were overthrown by the US forces, with the year of 2021, when the US forces withdrew before the Taliban's advance? No matter how rigid they are in their faith as a religious movement, the Taliban as a political organization had no choice but to adapt to the tide of change, if they wanted to seize and exercise power in a changed geopolitical context.
There are many symbolic signs of this new context which are directly linked to the second arrival of the Taliban. First, both the Taliban and the US sat down to negotiate the withdrawal of the US forces and transfer of power to the Taliban, which signals that the US is no longer the same hegemonic power that refuse to 'negotiate with the terrorists', as the Taliban were characterized by the US diplomacy for so many years. Second, the Taliban have adopted a different political philosophy, which gives precedence to diplomatic – rather than military – means, whenever the former proves more efficient. Third, the negotiations took place in Qatar, a country that used to be the most isolated among the Arab countries due to its alliance with Iran, which shows that the Americans have accepted not only Qataris, but also Iranians, as mediators and potential partners. Fourth, despite their ambiguous relations and deep ideological differences, Iranians have also accepted the Taliban as a potential partner, which is also mirrored in the fact that their only Arab ally, Qatar, played the role of the mediator and host to the US-Taliban negotiations. Fifth, China, Russia, Iran, and Pakistan did not close their diplomatic missions in Kabul after its takeover by the Taliban, which demonstrates that two global and two regional powers intend to cooperate with the Taliban-led government; moreover, that these four powers asses that they can benefit from such cooperation and accept the Taliban as a relevant regional partner of potential strategic significance. Therefore, at the very least, the Taliban are not going to be so isolated as they were during their first incarnation, which will certainly open them up, for the first time, to various foreign policy options.
However, there is one important question that is rarely posed by those who pretend to write and speak about the Taliban. This question is the most basic one: who are, in fact, the Taliban and who actually created them? In a recent interview, the former National Security Advisor to the US President Jimmy Carter, Zbigniew Brzezinski, proudly admitted that the US intelligence agencies inserted a number of Islamist fighters' cells into Afghanistan by the end of the 1970s, with the task to penetrate the territory of the then Soviet Union and perform military actions, so as to provoke the Soviet regime to invade Afghanistan. The idea was to turn Afghanistan into the Soviet Union's Vietnam-like catastrophe and thus bring the communist empire to a collapse. As we all know, the Soviets had fallen into that trap and the rest is history: they were eventually defeated and expelled by the well-organized Islamist fighters, better prepared for a guerrilla war than the Soviet army. However, no matter how Brzezinski now prides himself for this idea, it is well-known that its execution and implementation were in more than 90% left to a non-American agency, the Inter-Services Intelligence (ISI) of Pakistan, the country that was the most faithful British and American ally at the time. In an exceptional analysis Forever Friends? Pakistan and the Taliban Still Need Each Other, written by Zahid Shahab Ahmed and published in the National Interest, we can see it clearly:
After the Soviet invasion of Afghanistan in 1979, Washington approached Islamabad to become its frontline ally in a proxy war against the Soviets. During the Afghan-Soviet War (1979-1989), thousands of mujahideen were recruited from around the world and trained in Pakistan, and then deployed into Afghanistan. In addition to receiving billions in economic and military assistance from the United States, Pakistan expanded its influence in Afghanistan through close relations with the Afghan mujahideen as they later united into the Taliban in the 1990s. In 1994, Mullah Mohammed Omar founded the Taliban with fifty students in Kandahar. By 1995, the group's control increased to twelve provinces and its size to 25,000 fighters. Due to its quick territorial gains, the Taliban managed to seize control of most of the country and established the Islamic Emirate of Afghanistan in 1996. To date, their first takeover of Kabul is attributed to Pakistan's strong backing.
Therefore, the Taliban's recruitment from among the Afghani and Pakistani Pashtuns and their military training for guerrilla warfare and religious indoctrination with the mixture of Pakistani Deobandi and Saudi Wahhabi Islam are to be treated as a special intelligence operation conducted by the ISI, and the same may be applied to their military victory. Of course, this operation would not have been viable without adequate coverage by the American CIA and British MI6, and assistance by Saudi Arabia's GID (General Intelligence Directorate). Thus the Taliban and their hybrid ideology were created for a particular purpose and their heavy-handed policies upon the seizure of power also served a particular geopolitical agenda. It would go beyond the scope of this article to analyse in detail what this agenda was or might have been. Let us only notice that the Taliban in those times prepared the ground, both ideologically and literally, to legitimize the future American 'War on Terror', which has brought 20 years of continuous instability to the central part of Eurasia. In other words, there is no reason to look at the Taliban as a genuine occurrence – they had been created as a proxy and were left with no option but to remain a proxy. Whose proxy, that is the only question.
There is no doubt that the second arrival of the Taliban has been prepared and backed, again, by the ISI and Pakistan. On the operative level, the Taliban have clearly remained Pakistan's proxy. However, in the meantime, Pakistan has totally changed its geopolitical orientation and switched loyalties. Initially created by the British Empire through religious partition of the post-colonial India to enable continuous Anglo-American control of the heart of Eurasia, Pakistan found itself abandoned and cornered by its former sponsors and allies, when they invested their capital and geopolitical weight in the strengthening and rise of its archenemy, Hindu-controlled India. Of course, this was not the first time that the British-American axis supported India against Pakistan, just as they were supporting Pakistan against India. However, this time it happened in the context of the rise of the most extreme form of religious nationalism promoted by the Indian Prime Minister, Narendra Modi, designed to eliminate Muslims as a constituent part of the Indian nation for good, which would force Pakistan to enter yet another conflict with India over a definite line of Muslim-Hindu separation. Ostensibly, it was a rational calculation by the British and Americans, to support instant economic rise of India and foster a redesign of Indian policy towards extreme, religiously based nationalism, so as to make India capable and willing to confront China, as India's old and their new geopolitical adversary. However, such a tricky game has only pushed Pakistan to turn towards China as a potential ally and geopolitical patron. Thus the British and Americans have eventually pushed Pakistan away and lost their most faithful ally, and China has been delivered an entirely new leverage to fundamentally change the geopolitical balance in Eurasia.
With Pakistan under the US-UK patronage and Afghanistan under American control, China had a huge problem to secure its most important strategic project, the Belt and Road Initiative, in particular its China/Pakistan and China/Central Asia/West Asia Corridors. Also, the direct access of the Anglo-American intelligence agencies to the very borderland of China, through their stronghold in Afghanistan and the porous borders of the post-Soviet Central Asian republics, made it possible to instigate China's own 'Muslim problem' in the form of the Islamist radicalization of Uighurs in Xinjiang. This, predictably, provoked the Chinese regime to respond in an extremely oppressive manner, which almost put in question its relations with the entire Islamic world, especially the countries of Central Asia, thereby undermining the prospects for their participation in the Belt and Road Initiative. As this problem proved to be too difficult to solve on the internal level, China's imperative was to take Afghanistan out of the American control and reverse this trend that gravely threatened Chinese strategic interests. In these circumstances, Pakistan's well-known proxy, the Taliban, appeared on the horizon as the best suited instrument for that purpose. In this context, it is not difficult to imagine why the Taliban were so quickly and efficiently restored by the ISI and why they suddenly became so politically pragmatic and militarily strong.
So, the Taliban's 2021 takeover was also decisively supported by Pakistan, as it had been the one in 1996. However, this time it has all happened in a totally different geopolitical environment, with Pakistan under China's geopolitical umbrella, which implies a totally different geopolitical orientation on Pakistan's, as well as the Taliban's, part. Instead of serving the goals of Halford Mackinder's doctrine of permanent destabilization of Eurasia, so as to secure British-American control over the world's sea-trade routes, now Pakistan and its proxies have become open to promoting the opposite geopolitical agenda, the Chinese doctrine of building Eurasian land-trade infrastructure as an alternative to the Anglo-American hegemony over sea-trade routes. Such a doctrine, embodied in the Belt and Road Initiative, requires a long-lasting stabilization of the Eurasian geopolitical space, and Afghanistan occupies a strategic place within this constellation.
Of course, most the Chinese officials could do in their public activities was to keep the embassy in Kabul open, recognize the Taliban, and send their Minister of Foreign Affairs, Wang Yi, to meet the Taliban delegation in Tianjin. On their part, the Taliban described China as a 'friendly country' and invited it to participate in reconstruction and development of Afghanistan, guaranteeing the safety of Chinese investments. However, there is no need to make vain guesses about whether the new version of the Taliban will really prevent various Islamist militant groups to penetrate China's territory, as well as the territory of the post-Soviet Central Asian republics: this time, the Taliban have been resurrected and installed as a watchdog, to serve no other than this very purpose, so as to eventually make Afghanistan a part of a potential strategic alliance of China, Pakistan, and Iran. All in accordance with the Chinese strategic vision to make the Eurasian land-mass stable for transcontinental development of infrastructure, trade, and industry, designed to lead to economic, and eventually political, unification of the Eurasian continent.