Analysis of new U.S. coal plant rules shows deadly dangers of air pollution
An analysis of a new draft rule to regulate greenhouse gas emissions in the U.S. power generation sector clearly demonstrates the dangers of air pollution, with up to 1,400 extra deaths per year expected from proposed changes to how coal-fired power plants can operate.
The analysis, released this week by the U.S. Environmental Protection Agency (EPA), looks at the impacts of replacing the Clean Power Plan – a 2015 rule to cut greenhouse gas emissions from power plants by 32 per cent by 2030 – with the Affordable Clean Energy Rule.
Under the Clean Power Plan, the federal government handed states targets on reducing emissions and encouraged the closure of coal-fired power plants. The new rule allows states themselves to set targets and encourages existing coal-fired power plants to increase their efficiency as the "best system of emission reduction".
This will allow coal-fired power plants to run longer if they can increase their efficiency, with no onus on them to address pollutants emitted to the air other than carbon dioxide. The end result, according to the EPA's own analysis, will be a negative impact on human health if the rule is implemented as currently written.
"As compared to the standards of performance that it replaces … implementing the proposed rule is expected to … increase the level of emissions of certain pollutants in the atmosphere that adversely affect human health," the EPA wrote in its analysis.
The EPA provides four scenarios for the future of the power generation sector under the new rule. It predicts worse human health outcomes for all four.
The scenario considered most likely is a 2 per cent increase in heat rate – essentially the efficiency of a plant at converting coal to power. It is under this scenario that up to 1,400 more people could die prematurely each year by 2030. In addition, the EPA predicts up to 48,000 lost work days, the same number of school absence days, and tens of thousands of cases of "exacerbated asthma" and other respiratory illnesses each year.
"Air pollution is known as 'the invisible killer' and the EPA's analysis adds further weight to this deserved reputation," said Helena Molin Valdes, Head of the Climate and Clean Air Coalition. "Every year, indoor and outdoor air pollution causes health implications and premature death for millions of people across the globe."
A global epidemic
Deaths and illnesses from air pollution are largely down to emissions of small particulate matter of 2.5 microns or less in diameter (PM2.5), which come from coal-fired power plants, vehicle fumes and other sources.
The World Health Organization (WHO) says exposure to these causes up to 4.2 million premature deaths worldwide per year through cardiovascular and respiratory disease, and cancers. Over 80 per cent of all cities exceed WHO limits for clean air.
The EPA's analysis came a few days before a new study, which showed that outdoor PM2.5 air pollution lowers life expectancy worldwide.
"The fact that fine particle air pollution is a major global killer is already well known," said lead author Joshua Apte, who is an assistant professor in the Cockrell School's Department of Civil, Architectural and Environmental Engineering. "What we found is that air pollution has a very large effect on survival – on average about a year globally."
Particulate matter isn't the only pollutant from coal. According to the Union of Concerned Scientists, coal plants are responsible for 42 per cent of U.S. emissions of mercury, a toxic heavy metal that can damage the nervous, digestive and immune systems.
They also emit sulfur dioxide (SO2), which turns into small, acidic particulates that can penetrate human lungs and is linked with asthma, bronchitis, smog and acid rain. US coal power plants emitted more than 3.1 million tonnes of SO2 in 2014.
Nitrogen oxides are another key air pollutant, again exacerbating asthma and making people more susceptible to respiratory illnesses such as pneumonia and influenza.
The EPA's research says emissions of these substances will all grow under the new plan, in turn causing the expected health impacts.
"There is no such thing as a safe level of pollution," Dr. Andrea Baccarelli, chairman of the Environmental Health Sciences Department at Columbia University, told CNN. "It's clear that relaxing the standards could cost lives."
Backing coal bucks global trend on air pollution
There is no doubt that the U.S. coal industry is in decline, driven largely by market forces – including the falling prices of natural gas, wind and solar power.
Power plant owners have closed or announced plans to close 270 coal plants since 2010. Data from the Energy Information Administration says that CO2 emissions from coal-fired plants has almost halved since 2010. The administration says coal-fired capacity fell from 310 GW in 2011 to 260 GW by the end of 2017. Another 65 GW is expected to retire by 2030.
While most people expect this trend to continue, the concern is that allowing coal-fired power plants to continue operating – even if at a greater efficiency that cuts greenhouse gas emissions – will increase air pollution at a time when a global movement to address it is growing.
BreatheLife – a global network headed by the Climate and Clean Air Coalition, the World Health Organization and UN Environment – is running cleaner air initiatives that cover 38 cities, regions and countries, and reach over 79 million citizens.
The movement is encouraging policies and investments to support cleaner and energy efficient transport, homes and power generation industry. This is what many would like to see implemented in the U.S.
"Eliminating air pollution and the dirty energy that causes it can be one of the greatest boons to the health of Americans," said Dr. Mona Sarfaty, Director of the Medical Society Consortium on Climate and Health, a coalition of 21 medical societies representing more than half a million doctors.
"If we put in place strong policies to truly support affordable clean energy, we will see improved health immediately from cleaner air, a safer environment and avoided health harms from climate change."
UN Environment, Google, EC partnership effective to depoliticize water crisis in South Asia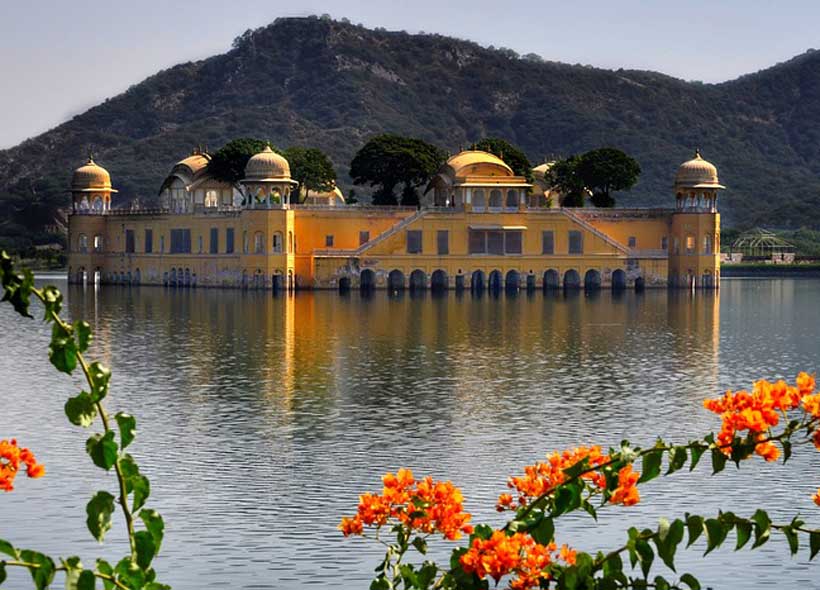 This year the theme for World Water Day 2019 is 'Leaving no one behind' and goes hand in hand with the Sustainable Development Goal (SDG)-six which is 'water for all by 2030'. However, the ground reality in South Asia appears gloomy and too far to achieve the SDG-6 as the countries are still politicizing water crisis.
The women and children walk miles each day in search for water in Pakistan's financial capital, Karachi. While, in India, according to a 2018 WaterAid report, about 163 million people in India lack access to clean water close to their home and 70 percent of the country's water is contaminated. The situation in Bangladesh is no better, the demand for water in the Dhaka is 2.2 billion liters a day, while the production is 1.9 billion liters a day.
Besides, in Bhutan and Nepal, South Asia's per capita water availability is already below the world average. The region could face widespread water scarcity— less than 1,000 cubic meters available per person.
Warning bells too have been sounded by Down To Earth, the magazine that Centre for Science and Environment, Bengaluru will see Cape Town-like water crisis in the not too distant future. As the number of waterbodies in Bengaluru has reduced by 79% due to unplanned urbanization and encroachment – while built-up are has increased from 8% in 1973 to 77% now.
Despite common concerns over the inevitable threat of water scarcity South Asian countries have found it difficult to collectively curate effective agreements over efficient water resource management within international river basins. The absence of guiding frameworks plagues hydro-diplomatic relationships of these countries. It is also being said that water will be one of the critical drivers of peace and stability in South Asia in the second decade of the 21st century.
Though there are some joint mechanisms like India-Pakistan Indus Waters Treaty of 1960.Both have repeatedly accused each other of violating the 1960s Indus Waters Treaty that ensures shared management of the six rivers crossing between the two neighbors, which have fought three major wars in the past 71 years.
Yet fast-growing populations and increasing demand for hydropower and irrigation in each country means the Indus is coming under intense pressure. Also, the NASA in one of its reports mentions that the Indus Basin aquifer of northwestern India and Pakistan is the second-most overstressed basin. Another one is between India-Bangladesh Ganges Water Sharing Treaty of 1996, long-standing and seemingly intractable regional disputes have put a strain on these agreements.
The EastWest Institute, researchers have suggested steps should be taken towards enabling effective hydro-political regimes to take root in South Asia and involved countries should endorse the United Nations Watercourses Convention (UNWC). This will ensure, sharing of transboundary hydrological data and water bodies would be managed through the Integrated River Basin Management process.
Besides, Hydro-diplomats have a role to play along with the multilateral institutions like the World Bank. Local and international NGOs also have a key role to play by bring all stakeholders of these countries together for cooperation on the Indus basin.
The recent partnership between the UN Environment, Google, and the European Commission, which aims to 'leave no one behind' on World Water Day, have launched a groundbreaking data platform that would track the world's water bodies—and countries' progress in achieving the Sustainable Development Goals. And this partnership could be of vital importance for South Asian countries to depoliticize the water crisis.
I love the the Green New Deal but …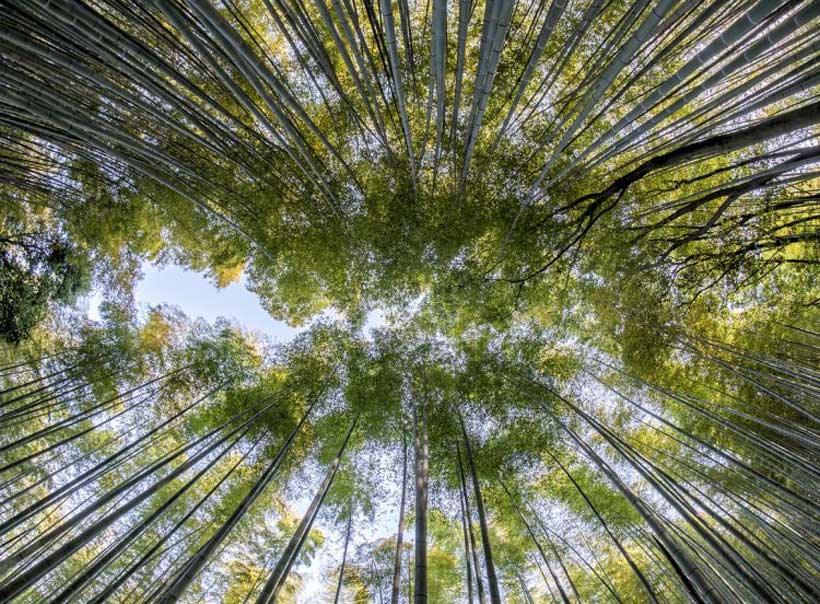 Ever since out first ancestor lit a fire, humans have been pumping CO2 into the atmosphere. Add to that the first herder because ruminants are another large emitter of greenhouse gas (GHG).
Some people want to declare a national emergency and ban fossil fuels within ten years. How? I am for it and all ready to go. But please tell me how. Think of the quarter billion vehicles in the U.S. and the infrastructure supporting them; the myriad gas stations and repair shops and the people employed in them; the thousands of miles of domestic gas pipelines to homes using gas stoves and gas heating. Think of the restructuring, the replacement, the energy required, the megatons of metal and other materials used and their production which all require one thing — energy. And what about air travel and the shipping industry?
What of the millions of jobs lost? Think of the jobholders and their families. Most of these workers cannot switch skills overnight. These are not just the million and a half employed in the industry directly, but include gas company employees, your gas furnace repair and maintenance man, the people building furnaces, gas stoves, the auto repair infrastructure — electric motors of course are darned reliable and need attention only to brakes, tire rotation and battery coolant checks for the most part — and so on.
When you offer this laundry list, the response is likely to be, "Well I didn't mean that." In effect, it defines the problem with the Green New Deal: It is remarkably short on the 'whats' and especially the 'hows'. Funny though I first searched for the Green New Deal at Representative Alexandria Ocasio-Cortez's (whose courage I admire greatly) official web page and surprisingly found … well nothing. Why not something practical like mandating solar collectors on new homes constructed?
So you want to suck the CO2 out of the air; you can. It takes 300MW to 500MW of electrical energy per million tons annually. To put it in perspective, we need to remove at least 20 billion tons (20,000 times more) each year to remove the minimum of a trillion tons expected to be emitted by the end of the century. The 10 million megawatt electrical base required for this is ten times the current total US electrical power grid of 1.2 million megawatts.
You want to bring carbon emissions down to zero. I am all for it even though our ancestor — the one who lit the coal fire — could not. Just tell me how. If you want to talk about carbon neutrality … now there's an idea. But "switching immediately away from fossil fuels" as I read from one advocate recently … I wish it was possible.
The rest of the goals are equally laudable — in fact I have advocated many including the necessity for well-paying jobs, infrastructure spending, eating less meat, and even net-zero emissions. The big question is 'how' against entrenched interests.
In the meantime, would someone please electrify my local suburban train. The 1950s diesel-electric locomotives spew black smoke and the carriages were designed in the same era. Worse still, the service is chronically late. Electrification of rail lines and improving public transport in the U.S. should be job one. But every activity — and change particularly — uses energy.
Author's note: This piece first appeared on counterpunch.org
Seven ways to fix a warming planet
Many people across the world, including schoolchildren, are demanding bolder action on climate change by governments, businesses and investors. There are tremendous opportunities here to "think beyond, solve different," transform our economies, and change the way we live.
Climate change actions are key to sustainability, and part and parcel of globally agreed efforts in line with the Paris Climate Agreement and the Sustainable Development Goals.
Agriculture and food
According to UN Environment's Emissions Gap Report 2018, food systems from production to consumption have the potential to mitigate up to 6.7 gigatons of CO2 equivalent, which is second only to the energy sector. We need a global food transformation in the next 12 years in which food waste is halved and diets and health are improved through decreased animal protein intake. We also need to incentivize climate-smart and sustainable agriculture and end the current unjust food situation in which over 820 million people are undernourished.
Buildings and cities
Responsible for some 70 per cent of energy use, buildings and construction account for 39 per cent of energy-related carbon dioxide emissions. Vast amounts of urban infrastructure are to be built in the coming 15 years as rural-urban migration accelerates. There are huge opportunities here to retrofit existing buildings, improve building standards, and rethink urban planning such as by providing incentives for mini-grid solutions. We also need to tackle human-induced methane, nitrous oxide and CF11 emissions, and find smarter solutions for cooling, heating and waste management.
Education
Educate girls: educated women have fewer and healthier children. Improve global access to, and education on, family planning. We need to focus on economic, social and political inclusion to leave no one behind. Education, skills, and awareness-building are essential ingredients for meaningful inclusion.
Energy
Invest in renewables and stop commissioning new coal-fired power plants. We need to redirect fossil fuel subsidies to incentivize large-scale investment and job creation in renewable energy. At the same time, we need energy efficiency standards for electric equipment (lighting, appliances, electric engines, transformers) and a transition towards efficiency-labelled electric equipment.
Energy finance
Help poor countries mitigate and adapt to climate change. According to UN Environment's Emissions Gap Report 2018, renewable energy and energy efficiency projects in developing countries could significantly cut emissions by 2020 if industrialized nations made good on their pledge to mobilize US$100 billion a year of climate funding. While energy investment is flowing increasingly towards clean energy, it is not flowing at the rate necessary to achieve the Paris Agreement's goals.
Forests and land use
Protect and restore tropical forests. Plant a trillion trees to boost carbon capture, with associated benefits for biodiversity, food security, livelihoods and rural economies. To do this we need to scale up investment to halve tropical deforestation by 2020, stop net deforestation by 2030 globally, and raise around US$50 billion per year to reach a target of 350 million hectares of forest and landscape restoration by 2030 in line with the Bonn Challenge. So far, 168 million hectares of restoration have been pledged by 47 countries. We should avoid any further conversion of peatlands into agricultural land and restore little-used, drained peatlands by rewetting them. We also need to plant more trees on agricultural land and pastures.
Transport
Transport is responsible for about one quarter of all energy-related CO2 emissions, and set to increase to one-third by 2050, growing faster than any other sector. With the right policies and incentives, significant emission reductions can be achieved. For this to happen, we need to put in place vehicle efficiency standards, incentives for zero-emission transportation and invest in non-motorized mobility. For example, the Indian government is prioritizing policies that are helping to shift freight transport from road to rail.