Russian business in Africa: Interview with Sello Rasethaba
As Russia moves to strengthen its economic profile, the number of African business directors are increasingly attracted to business and economic events, one of which is the yearly St. Petersburg International Economic Forum. This forum, one of the annual international platforms, brings together political, industry and business leaders to discuss the most pressing issues affecting global economics, development and finance.
For foreign participants, including Africans, the forum is very useful for networking and discussing business strategies, it serves as an important study platform useful for deepening knowledge about the economy and possible ways of transacting business in Russia. In this emailed interview made by Kester Kenn Klomegah, South African business tycoon, Sello Rasethaba, discusses a few current trends in Russia business with Africa.
As one of the participants at the St. Petersburg International Economic Forum (SPIEF2018) held late May, what were some of the significant questions raised during the roundtable discussions on Russia and Africa?
Sello Rasethaba: How is Russia going to establish a thriving trade relationship with Africa that benefits all and sundry. Russia has to consider practical strategies in consultation with African countries.
In your view, looking at Russia's economic power, its global status and as a staunch member of BRICS bloc, how would you assess its current investment and business engagement with Africa?
SR: The current investment and business engagement with Africa is on the increase. But, we have to do more if both parties are mutually willing to do so.
Some policy experts have attributed Russia's economic policy setbacks to the lack of a system of financing. For instance, China has set up China Africa Development Fund as one major source of support for implementing its infrastructure projects in Africa. What are your views about this?
SR: Russia together with African countries must setup sovereign wealth funds using the resources power of those countries.
At this stage when Russia is feverishly struggling to raise its economic profile through dialogue and consultations at the state level, do you suggest that Russia's financial institutions, especially the banks, get involved in financing corporate projects on the continent?
SR: Russia must aggressively support initiatives such as the establishment of the BRICS Ratings Agency and the New International Payment System advocated by the BRICS Business Council to ease the finance of corporate projects in Africa.
Could you please explain the possible reasons why Africa business is extremely low or completely absent, compared to Asian countries, in the Russian Federation?
SR: There are so many unknowns, it's crucial that Russia has a clear vision of the relationship it wants with Africa.
What would you say about the prospects of Eurasian Economic Community (Russia, Belarus, Kazakhstan, Armenia and Kyrgyzstan)? Explain what African countries can make out of this economic bloc!
SR: Russia must emulate the Africa Outreach programme aimed at involving the whole of Africa in BRICS and equally involve Eurasian Economic Community (Russia, Belarus, Kazakhstan, Armenia and Kyrgyzstan) and that will be a very powerful economic community.
The Rise of the Sovereign Wealth Funds And How They Are Affecting Global Politics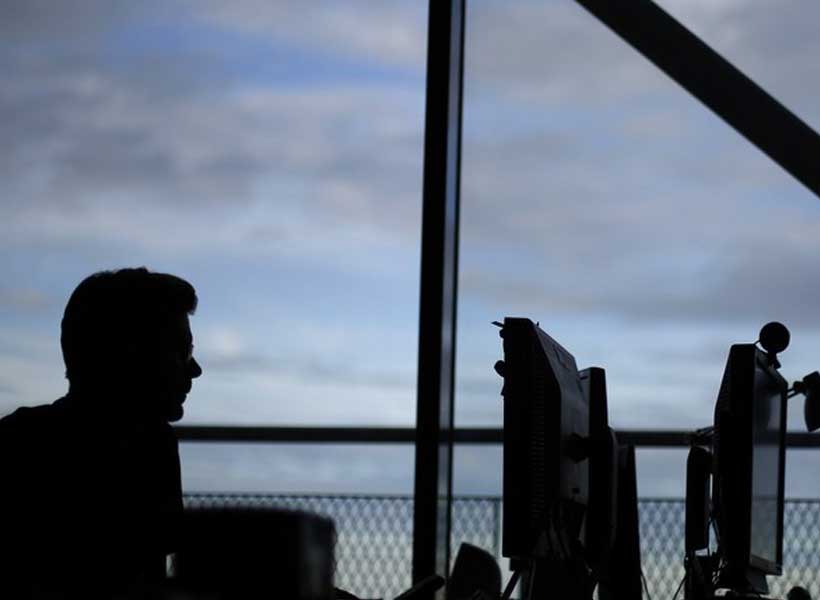 A revolution is taking place in world finance, and it appears that the world is sound asleep. Investment entities owned by nations are rapidly forming in the world. These entities are called Sovereign Wealth Funds (SWFs). While the SWFs started out by investing in purely corporate debt, the SWFs have begun investing in equities, bonds (both private and government) and commercial real estate. With SWFs capital increasing, the economic power eventually will translate into political power in global politics.
The term sovereign wealth fund was first coined by Andrew Rozanov in his article "Who holds the wealth of nations?" Sovereign wealth funds are a state-owned investment fund or entity that are funded primarily by: balance of payments surpluses; official foreign currency operations; proceeds from selling state lands to private entities; rent of state land to private corporations or individuals; taxes on corporations extracting mineral resources from state-owned lands; and fiscal surpluses and receipts resulting from resource exports.
The first recognized sovereign wealth fund is the Kuwait Investment Authority. The fund was established in 1953 with profits from the sale of Kuwaiti oil. The objective of the fund is to preserve wealth and to allow Kuwait to transition from an oil-exporting economy to a newer and more stable source of income for Kuwait and its population.
From 1953 to the present day, there are now 91 sovereign wealth funds in the world, with assets of over $9.1 trillion
Top 10 Sovereign Wealth Funds Country (in billions) 2021
Norway Government Pension Fund Global Norway $1,364
China Investment Corp. China $1,222
Kuwait Investment Authority Kuwait $693
Abu Dhabi Investment Authority UAE $649
Hong Kong Monetary Authority Hong Kong $580
Temasek Holdings Singapore $484
National Council for Social Security China $447
Public Investment Fund Saudi Arabia $430
Investment Corp. of Dubai UAE $422
There are informal rules of conduct for sovereign wealth funds under the Santiago Principles. While seeking to promote greater accountability of sovereign wealth funds, the Principles are voluntary and there is no enforcement mechanism. The Linaburg-Maduell Transparency Index which measures public transparency of sovereign wealth funds can be found here.
The Financial and Political Power of National SWFs
China's recent military buildup and seizure of the Philippine's Exclusive Economic Zone (EEZ) in the South China Sea has been made easier by the success of China's SWFs. The cost of the artificial island Fiery Cross Reef is estimated to have cost China $11.5 billion. The latest known increase in military spending for China was $13.3 billion, easily financed by CIC's earnings from 2017.
The Investment Corporation of Dubai has been using DP World, which it purchased in 2006, to expand its political and military presence in the sensitive geopolitical area of the Gulf coast and Somaliland. DP World has purchased a 30-year concession, with a 10-year automatic extension, in the Port of Berbera on the Red Sea in the Republic of Somaliland. Berbera is located just across from Yemen, with the strategic Bab-el-Mandeb Strait in between them. Some 4 million barrels of oil pass through these straights daily. The UAE military is training the Somaliland military and establishing a naval base in the port. DP World is also developing the port of Bosaso in Puntland, another breakaway region of Somalia, and is currently considering investing in a third port in Barawe.
The Russian Sovereign Wealth Fund, the National Wealth Fund, has a valuation of $174.9 billion. Using its SWF, Russia has been following a policy of gaining influence in what they call the "Middle Eastern and North African" countries, aka MENA. The Russian goal is to increase its economic and political ties with the Persian Gulf states rich with oil.
With sanctions from the West cutting off Russia's ability to borrow capital, Russia is dipping into the $174.9 billion pension fund to help fund Russian banks and to keep them afloat. The Russian's also have the Russian Direct Investment Fund (RDIF)
The RDIF was created to assist foreign companies invest in Russia without the entanglements of going through the Russian bureaucracy.   The RDIF was responsible for the research into a Covid-19 vaccine, Sputnik V.
The Norwegian Sovereign Wealth Fund
he Norwegian Government Pension Fund is in reality two different funds. There is the Government Pension Fund Global (GPFG) and the Government Pension Fund Norway (GPFN). The GPFG is that part of the fund that invests in equities worldwide, along with government and corporate bonds and real estate investments, again worldwide. The GPFN invests in Scandinavian countries and in equities that are listed in the Oslo stock exchange. Both of the funds are managed by the Norges Bank. The Government Pension Fund Global earned $180 billion in 2019.
Nicolai Tangen, the CEO of the Norwegian Government Pension Fund, has signaled a dramatic change in its philosophy on investing in stocks, bonds, and land worldwide. Tangen is the founder of AKO Capital, a multi-billion-dollar investment company, and one of the largest investment banks in Europe. Tangen, in an interview with the Financial Times, said that "his role is to create a 'safe area' where people in the fund can take risks." Given Tangen's performance as an investment manager at AKO Capital, it can safely be assumed that the investment policies of the world's largest sovereign wealth fund will be more aggressive in the investment of its assets in the world market in the near future.
In 2021, the fund placed the private beer company Kirin on its watch list because of the governing military junta ties to this company. The fund is closely watching Kirin's plans to end its manufacturing of Kirin beer in Myanmar. The fund has publicly stated that it would dissolve its stake in Kirin should Kirin continue to operate manufacturing facilities in Myanmar.
Saudi Arabia's Public Investment Fund
Saudi Arabia's Public Investment Fund (PIF) was first established in 1971 and is currently valued at $360 billion. At first, PIF invested in conservative causes, but this has changed.
In the first quarter of 2020, the PIF poured $7.7 billion into blue-chip stocks such as Citigroup, Facebook, and the oil firm Total, but sold these stocks in the second quarter to take advantage of the higher prices of these company's stocks and bonds. PIF invested $4.7 billion into exchange-traded funds. In July of 2020, the PIF boosted its public markets team by hiring Maziar Alamouti, the former head of Quilter Investors, a wealth management firm. According to a senior Gulf banking manager, executives at PIF are engaging in more equity analyst calls and are using global brokers to execute trades at their direction. In 2020, PIF had a return on investment of 7% and expects to expand the value of the fund to nearly $1.9 trillion by 2030. In order for PIF to achieve this ambitious goal, the fund will have to take risks normally associated with a private investment bank.
Possible Economic Consequences of the Rise of Sovereign Wealth Funds
The rise, and now evolving nature of sovereign wealth funds, pose a new wrinkle in financial investments in business capital markets worldwide.
One of the effects of the more pro-active investment activities of sovereign wealth funds is the economic concept of "crowding out." While the term crowding out has typically been used to define government spending driving down private sector spending, the rising commercial investments by sovereign wealth funds globally will eventually crowd out the private investment banks by undercutting their ability to compete in the intermediation of capital worldwide.
With private investment capital unable to compete with a national sovereign wealth fund, various funds have the possibility of evolving into entities competing for power and influence on the world stage, thereby increasing the chances of open warfare among nation-states who wield power through their sovereign wealth fund.
The ability of a sovereign wealth fund to bring large amounts of capital to bear in private investment also brings with it an implicit ability to pressure foreign governments to support the parent company of any sovereign wealth fund in political matters.
While the United States has a protective measure against such pressure in the Committee of Foreign Investment in the United States (CFIUS), which was recently reformed and strengthened by the Foreign Investment Risk Review Modernization Act of 2018 (FIRRMA), the question has to be asked do the other modern economies of the world have the same protections in place? While the EU has adopted regulations for some protection against outside investors, EU regulations only suggest that member states review foreign investment in their respective economies.
It is not inconceivable that a sovereign wealth fund, such as the Saudi or the Chinese sovereign wealth fund might be used to pressure governments currently friendly to the United States to oppose a political initiative that would bring about an unfavorable result to the standing of the United States on the world political stage. CFIUS would not be able to affect such a scenario.
Trade, regional integration and collaboration: an agenda for Brazil and Latin America
Authors: Pablo Acosta, Folha de S. Paulo*
Over the last two decades there has been steady progress towards more integrated regional economies in almost every part of the world. The levels of regional integration in Latin America, however, are pale in comparison to those of other regions. The disproportionately high costs of trading within the region arising from outdated trade policies, poor transportation and logistics infrastructure, as well as inefficient trade facilitation, are significant obstacles to closer integration.
Latin American and Caribbean countries remain with the lowest international trade rates as a share of GDP in the world (43.3% in comparison to 55.3% for OECD Members, or 59.4% for Europe and Central Asia, according to the 2020 World Development Index), and Brazil weighs in the regional performance with a share of just 32% of trade to its GDP.
For business owners who operate on the principle that time is money, delays that hold up the delivery of goods represent an agonizing loss of potential earnings. When those delays result in empty factories and workers with nothing to do, the waste of resources is even more frustrating.
Complicated border procedures—neither business-friendly nor aligned with international standards—are often to blame. Changing this is key to unlocking the countries' economic potential, increasing competitiveness and positioning the region as an effective trade destination. Trade facilitation and regional integration helps local companies create new jobs and contribute to the economic growth.
The Authorized Economic Operator (AEO) program, which was created by the World Customs Organization in 2005, is set to make a major change in this scenario. It is among the most effective measures to facilitate intraregional trade and is gaining momentum in Latin America. The requirements for obtaining AEO status are strict, and operators are usually assessed and accredited based on their trade compliance, financial records, operating systems, communication and information quality, and international supply chain security.
AEO programs translate into several benefits for business, including more simplified border procedures for AEO-certified traders, expedited processing and release of shipments, and reduced clearance times. They also represent less paperwork, fewer inspections, reduced fees and costs, fewer challenges and delays, and increased trust between traders and border authorities, as well as between traders and clients.
Governmental agencies also benefit from AEO initiatives. For example, better use of human resources enables the agencies to allocate funds to more urgent needs. Improved business processes result in faster processing and clearance times. Enhanced compliance and better alignment with international standards also facilitate trade by simplifying procedures.
Since the Department of the Federal Revenue introduced the AEO program in Brazil in 2014, it has grown to almost 500 accredited companies, representing over 27% of all import and export declarations currently representing 40% of all imports (in value). The AEO program has helped boost exports and streamline import processes. It has also promoted low-risk trade environment for importers and exporters and led to greater speed and predictability of cargo in international trade flows.
In 2018, Brazil's National Confederation of Industry (CNI) estimated that the AEO program can lead to cost savings of US$17.8 billion for exporters and importers in the country between 2018 and 2030 if it is fully implemented. CNI also predicted a potential to increase the flow of international trade by around US$30.7 billion in the same period.
Some of these anticipated impacts have already been verified by the private sector. According to General Electric/CELMA – a company that exports maintenance services for aircraft engines – the AEO program coupled with other trade facilitation reforms have substantially reduced the time (by 68%) and costs (by 67%) related to international trade for the company.
The success of the Brazilian AEO program is crossing the border to other Latin American countries. In 2019, the Heads of Customs Administrations from 11 Latin American countries met to discuss matters related to border management in the region, resulting in the Sao Paulo Declaration on enhanced collaboration. On May 18th, 2022, the countries met again to sign a regional mutual recognition agreement of AEO programs. Participating countries included Brazil, Argentina, Bolivia, Colombia, Chile, Costa Rica, Guatemala, Paraguay, Peru, Dominican Republic and Uruguay.
The agreement is an important step in improving integration in the region. The harmonization of the AEO program across the 11 countries is expected to facilitate mutual market access by eliminating duplicative certification and requirements. This in turn would reduce cargo inspections based on risk management measures and speed up the clearance of goods. It also includes the prioritization of measures to respond to disruptions in the flow of trade due to increased security alert levels, border closures and/or natural disasters, dangerous emergencies, and other serious incidents.
While the signing of the regional recognition agreement is an important step towards closer regional integration, a lot of work remains to further secure and facilitate trade. In order to achieve best performance, the countries still need to expand the accessibility of the AEO program to small and medium enterprises and develop a single-government AEO program, with a priority focus on the agriculture and health agencies' border controls that most often are not fully integrated. The countries should also implement a monitoring framework to track the benefits under the framework of the agreement. Improving regional and trade integration is critical for the growth and development agenda for Brazil and the region.
This article was coauthored by World Bank colleagues Ernani Checcucci, Heidi Stensland W., and Marisa Zawacki.
Türkiye must act on climate for a resilient and prosperous future
Authors: Anna Bjerde and Auguste Kouame*
The alarm bells ring every day: staggering heatwaves in the Antarctic, the coldest place on the planet; life-threatening and crop-destroying heat in India; deadly cyclones and drought emergencies in Africa; severe snowstorms in northern Europe and the United States; and apocalyptic sandstorms in the Middle East.
Here in Türkiye, Istanbul has been lashed by severe snow and wind storms this winter. And, last year, floods killed over 80 people and destroyed hundreds of homes, bridges, and other infrastructure in the Black Sea region. Wildfires, the worst ever in the country, scorched coastal forestland eight times the annual average, killing people and forcing evacuations. An outbreak of sea mucilage (or sea saliva), caused by rising water temperatures and believed to be the biggest in history, damaged the fishing industry and threatened vital shipping lanes. In 2021, Türkiye suffered 107 floods, 66 forest fires, 16 snowstorms and 39 landslides, according to the Disaster and Emergency Management Authority (AFAD).
These natural disasters are sober reminders that climate change is a global emergency, requiring urgent action at both national and global levels to combat its mounting threat to people here in Türkiye and around the world.
We are heartened by Türkiye's strong signal last year to join the global community to protect people and planet. The ratification of the Paris Agreement on Climate Change by Türkiye and its pledge to eliminate carbon emissions by 2053 are a welcome commitment to accelerate action at the national and local level to fight off a global threat. We look forward to details of Türkiye's commitment to adopt more ambitious plans to reduce the harmful emissions that cause climate change and adapt to a more resilient and greener future.
At the World Bank Group, we hear the alarm bells and have galvanized into action to support Türkiye and other developing countries to implement strong measures, as detailed in our Climate Change Action Plan. To build a strong analytical base to guide our work, we have launched a pioneering series of country specific reports that are the first to explore the linkages between climate and development to identify priority actions to reduce carbon emissions and build resilience, while supporting economic growth and poverty reduction. The very first of the Country Climate and Development Reports (CCDRs) covers Türkiye, with many others on the way.
The Türkiye CCDR delves deeply into the country's unique opportunities and trade-offs for aligning its development goals with its recent commitments on climate change. While the whole report is a valuable resource, we think a crucial element is the inclusion of an illustrative strategy that combines mitigation, adaptation, and resilience, and takes into account feasibility, social and people dimensions, costs, and benefits. The strategy prioritizes supporting adaptation in the private sector and ways to enhance the resilience of critical public assets and services, agriculture systems and land use, as well as financial resilience. Such a pathway for Türkiye involves a deep decarbonization of the power sector, energy efficiency and electrification in buildings and transportation, as well as reduction of carbon emissions in industry and agriculture. These are among major changes Türkiye needs to make to reverse course as the world's 17th largest carbon emitter and to achieve its pledge of carbon neutrality by 2053.
These actions, to boost economy-wide climate resilience and eliminate harmful emissions, will require large investments – an estimated $165 billion until 2040. We estimate that the private sector will pick up half of the cost. And these additional investments are minimal relative to the size of the Turkish economy. But the benefits they can generate are huge – $146 billion in net savings by 2040, according to our calculations. The benefits would come largely from reductions in fuel imports and health benefits from reduced air pollution and contribute to energy security and lower energy expenditures.
Such a major transition will not be easy, especially for the very people that Türkiye needs to protect. Although new 'green' jobs will be created, workers in multiple sectors are likely to be impacted by decarbonization, including steel, cement, aluminum, coal, manufacturing, textile, and agri-food. That is why a "Just Transition" program should be an integral part of our work on climate change. For example, this program would support workers and communities that may be adversely affected by the green transition through vocational training geared towards market needs. It would also incentivize entrepreneurship capabilities and adoption of greener technologies and practices by small and medium enterprises as well as promotes inclusive finance and participation by women and youth in the economy.
With the war in Ukraine raging at Türkiye's doorstep and the ongoing global pandemic, there is a risk that climate change will be sidelined by other pressing needs. But inaction is no longer an option – lives and livelihoods are at stake. Extraordinary times require extraordinary effort – a massive, global effort that will silence the climate alarm bells.
In Türkiye, the World Bank looks forward to continuing engaging with a broad set of stakeholders who need to be part of the country's green transition, and we stand ready with financing, technical expertise and evidence-based research and analytics in expanding our support to help Türkiye's people achieve a more resilient and sustainable economy and future.
*Auguste Kouame is the World Bank's Country Director for Türkiye
Originally published in Turkish in Dünya Gazetesi/ World Bank